Gather your fresh ingredients. Be sure to rinse well.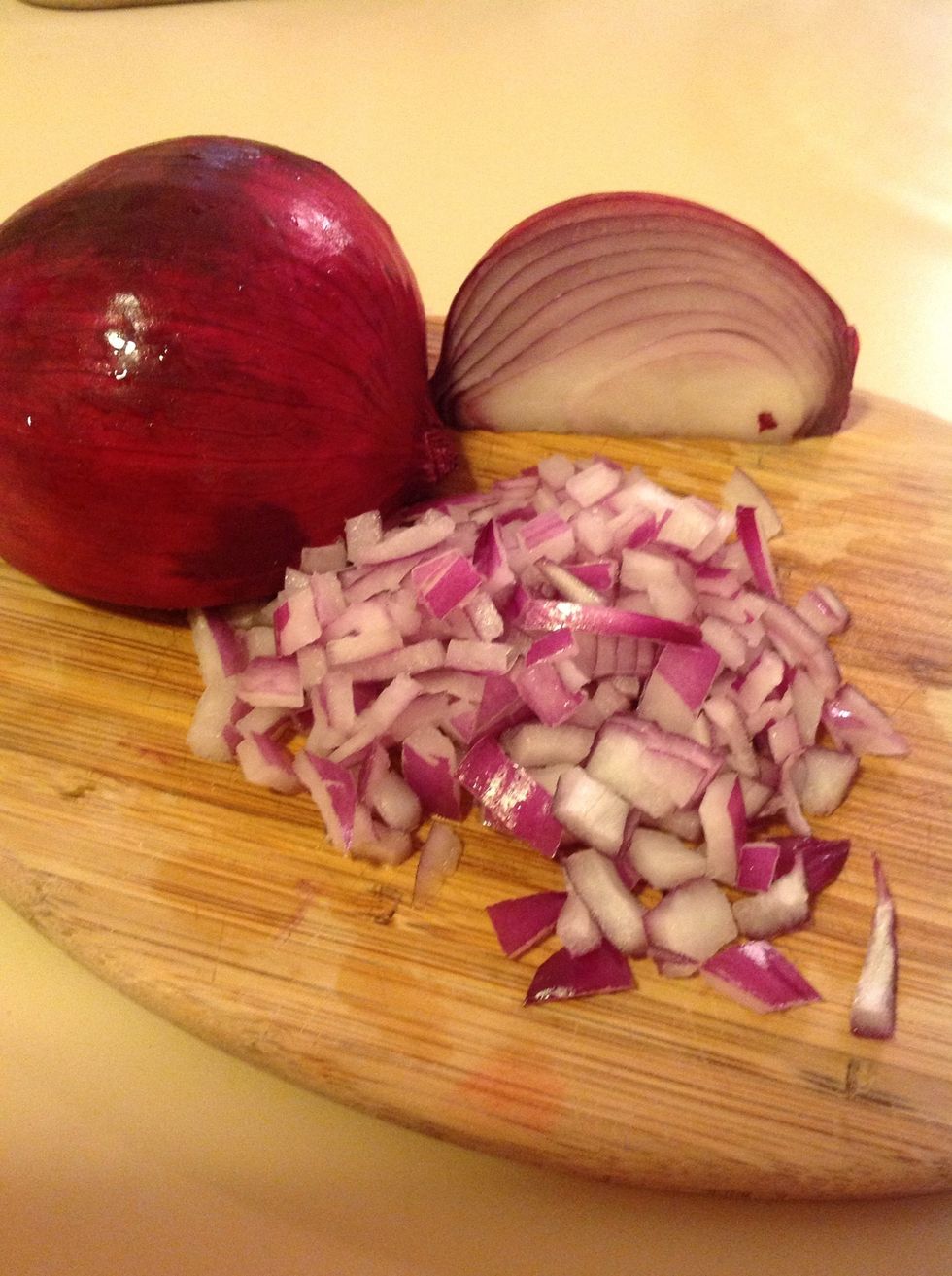 Section 1/4 of the red onion and finely dice.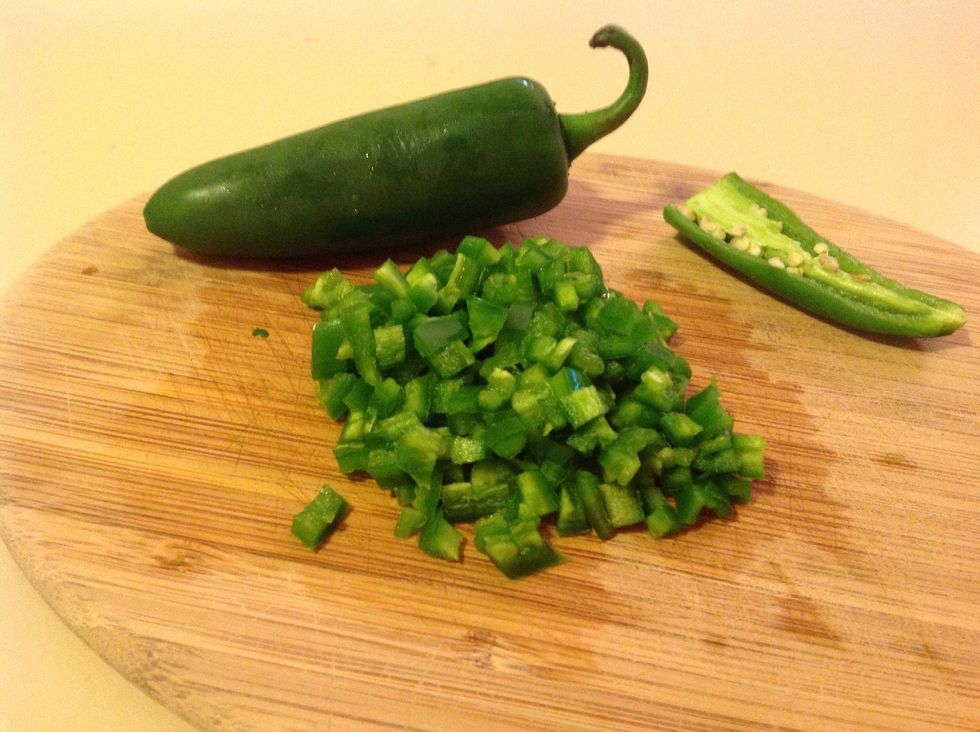 Next, remove seeds and finely dice 2 jalapeños.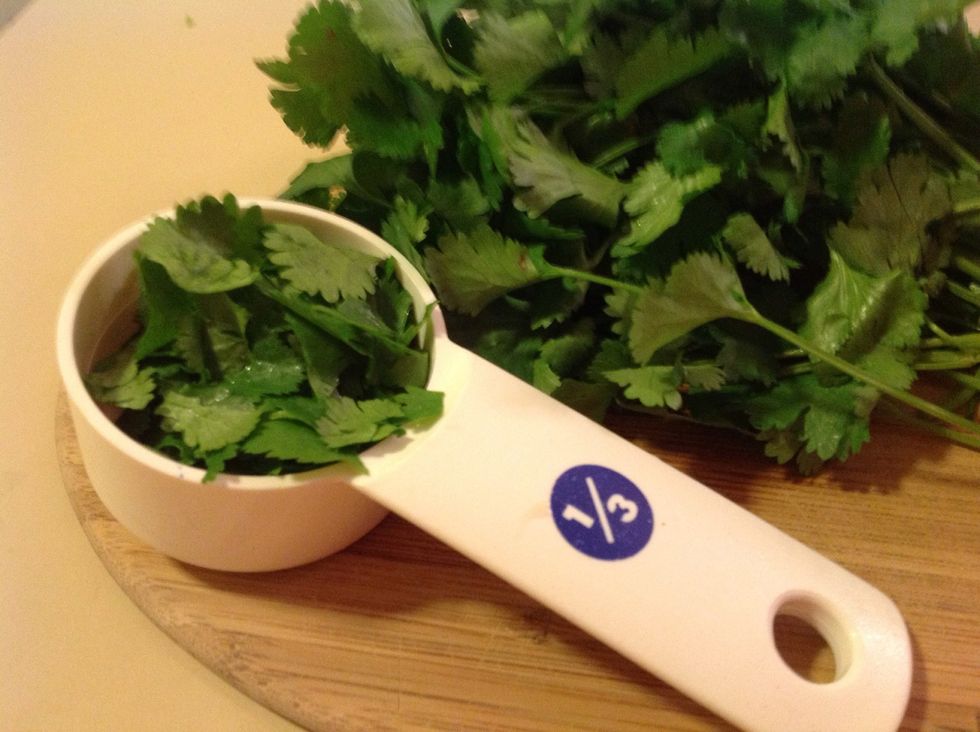 Add a 1/3 cup of chopped cilantro.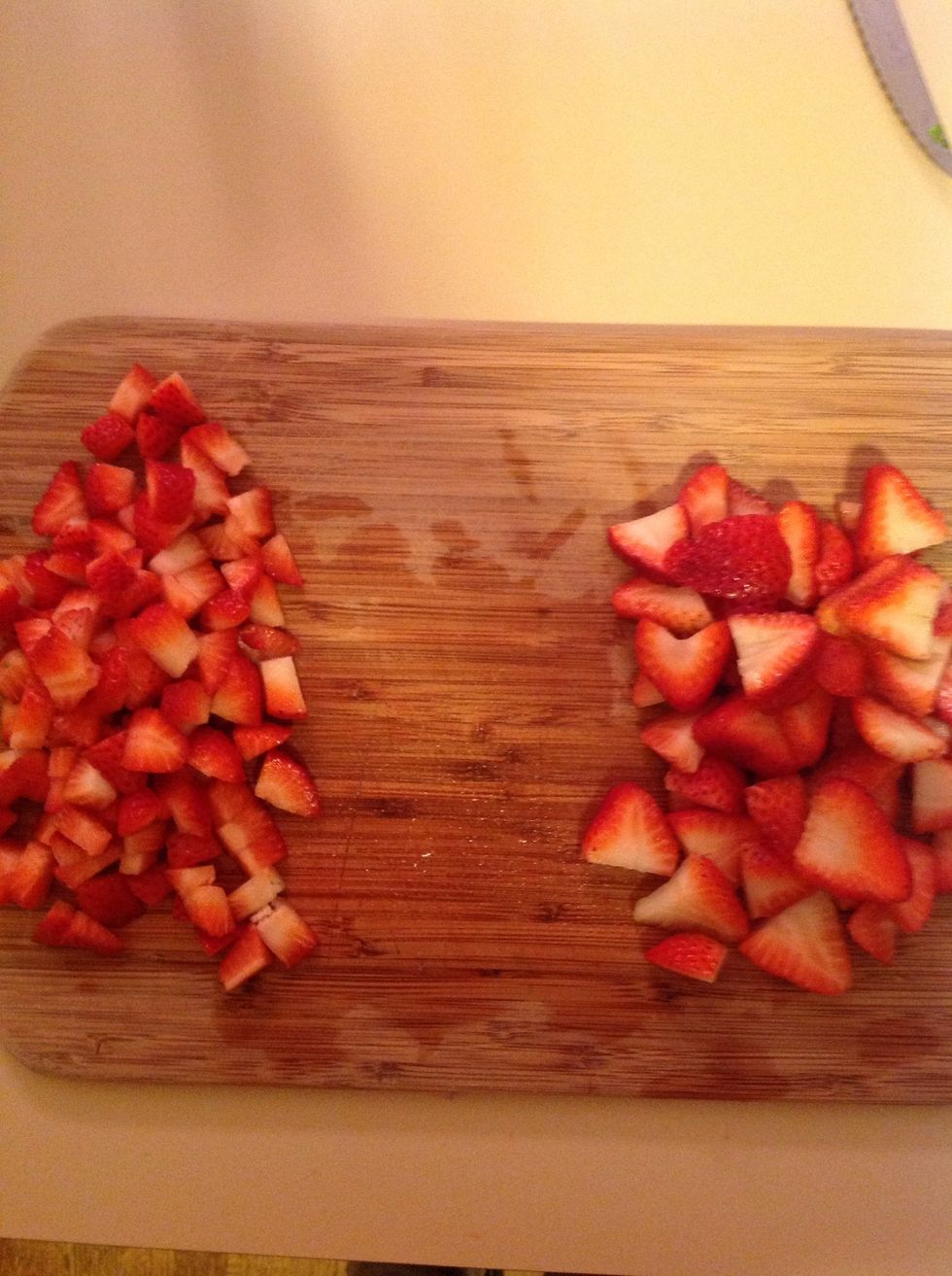 Then, slice up half of your strawberries and chop the other half.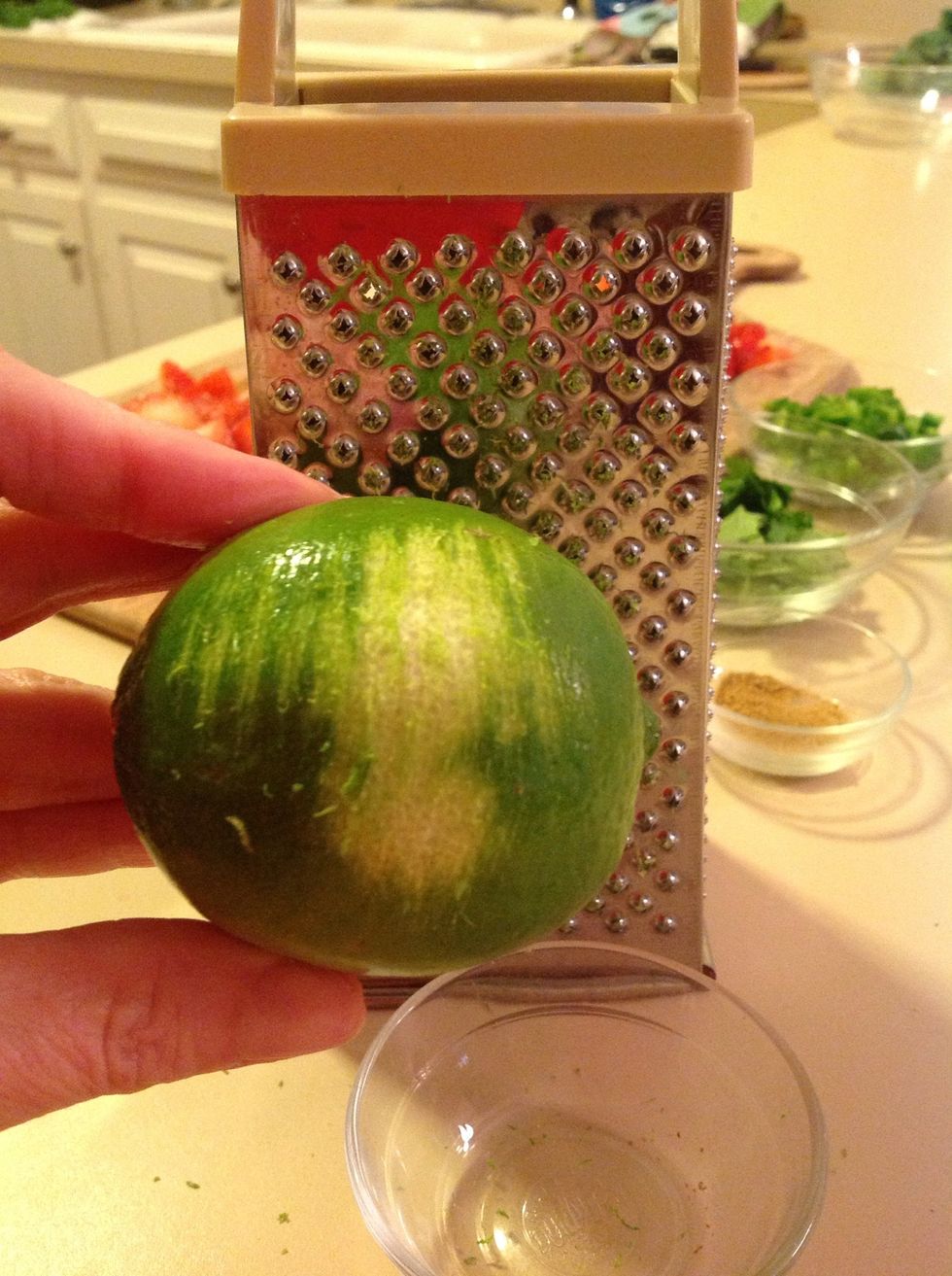 Also, be sure to zest one lime and use its juice too!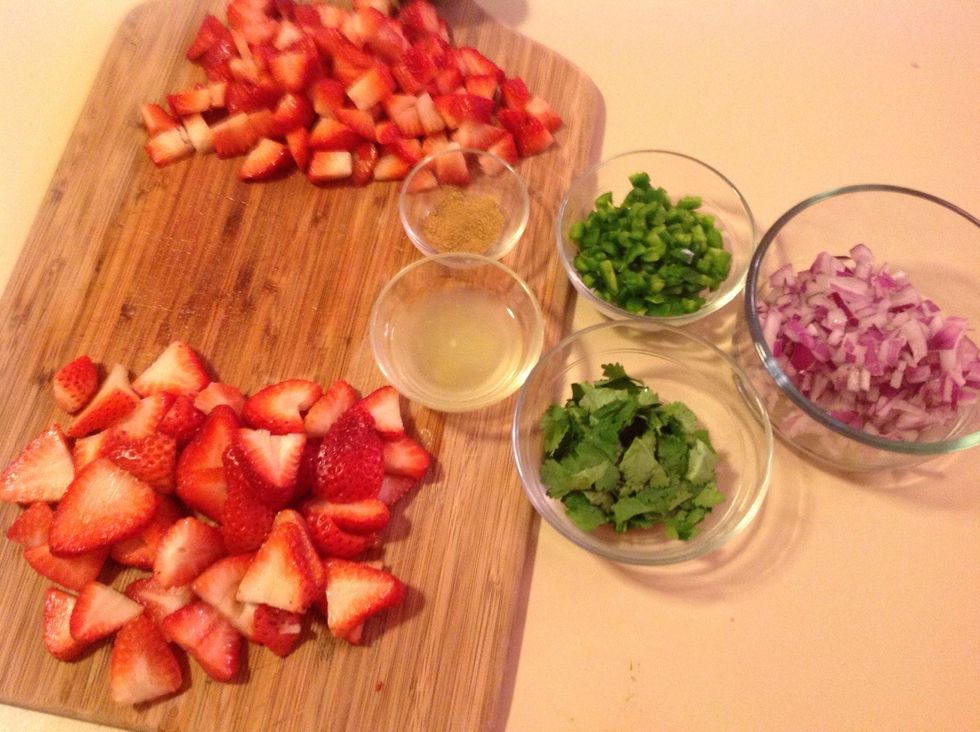 Here are your ingredients! I put the cumin in a small dish to show you.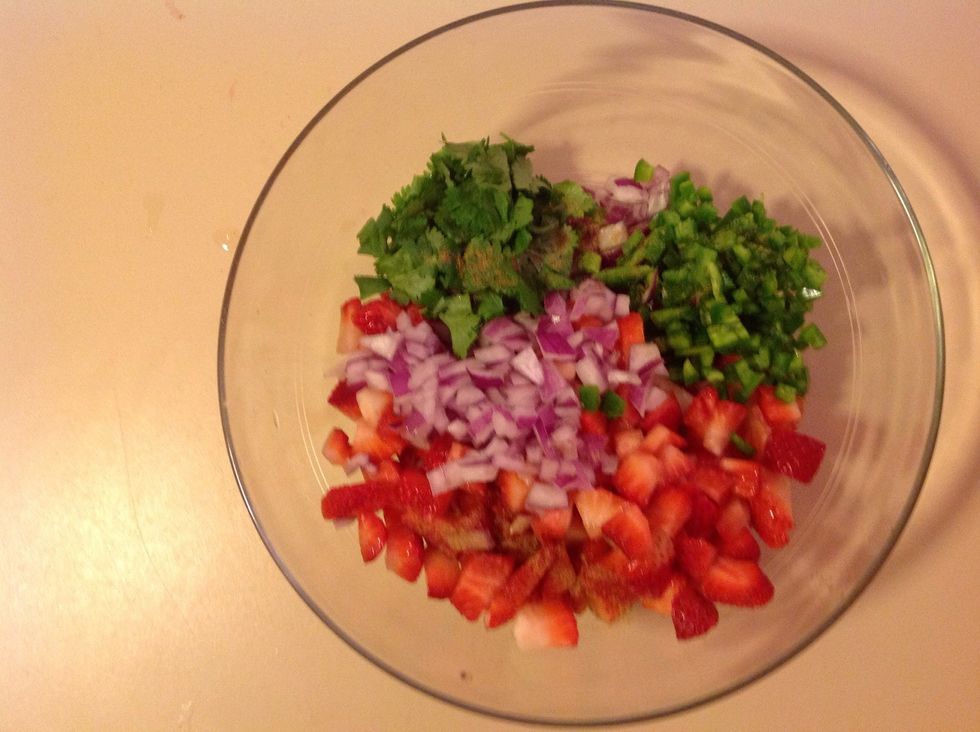 Place all ingredient together in a large bowl. Add the cumin.
Mix all ingredients together. Add salt and pepper (optional.)
Let the salsa set for 1-2 hours in the fridge.
Enjoy! Serve with pita chips or on fish, chicken, or pork.
1 pint of Strawberries
1/4 piece of red onion
2 jalapeños
Cilantro
One lime
Cumin spice
Salt & pepper to taste