How to make strawberry pretzel salad
A nice light dish you can serve with dinner or as a desert :)
67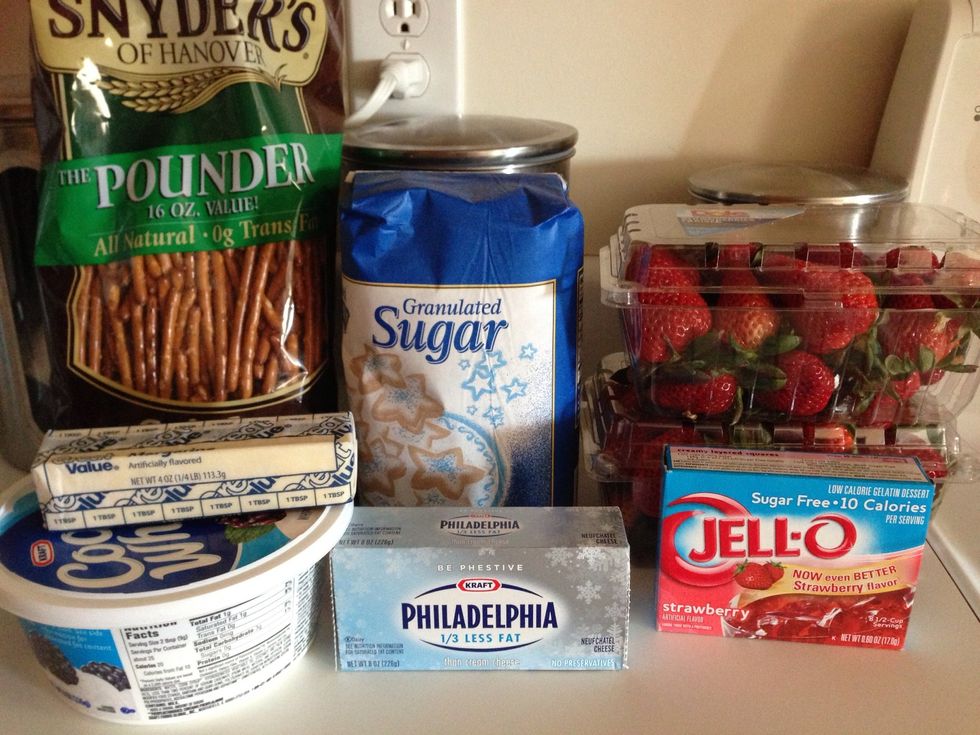 Ingredients all lined up :)
Preheat your oven to 400 degrees.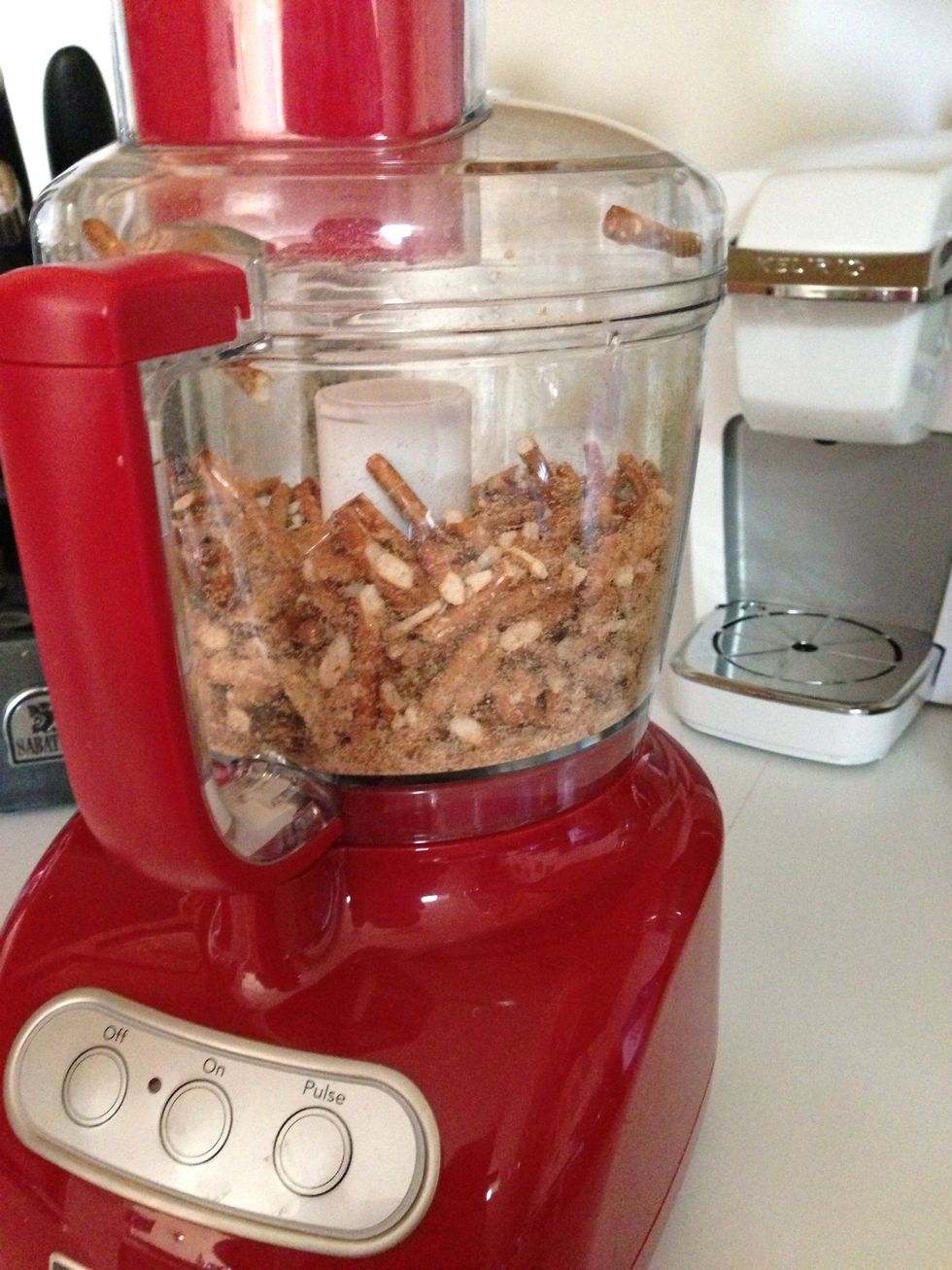 First, crush your pretzels. If you don't have a food processor you can put them in a pan with a towel covering them and roll a glass back and forth till they're mashed and small.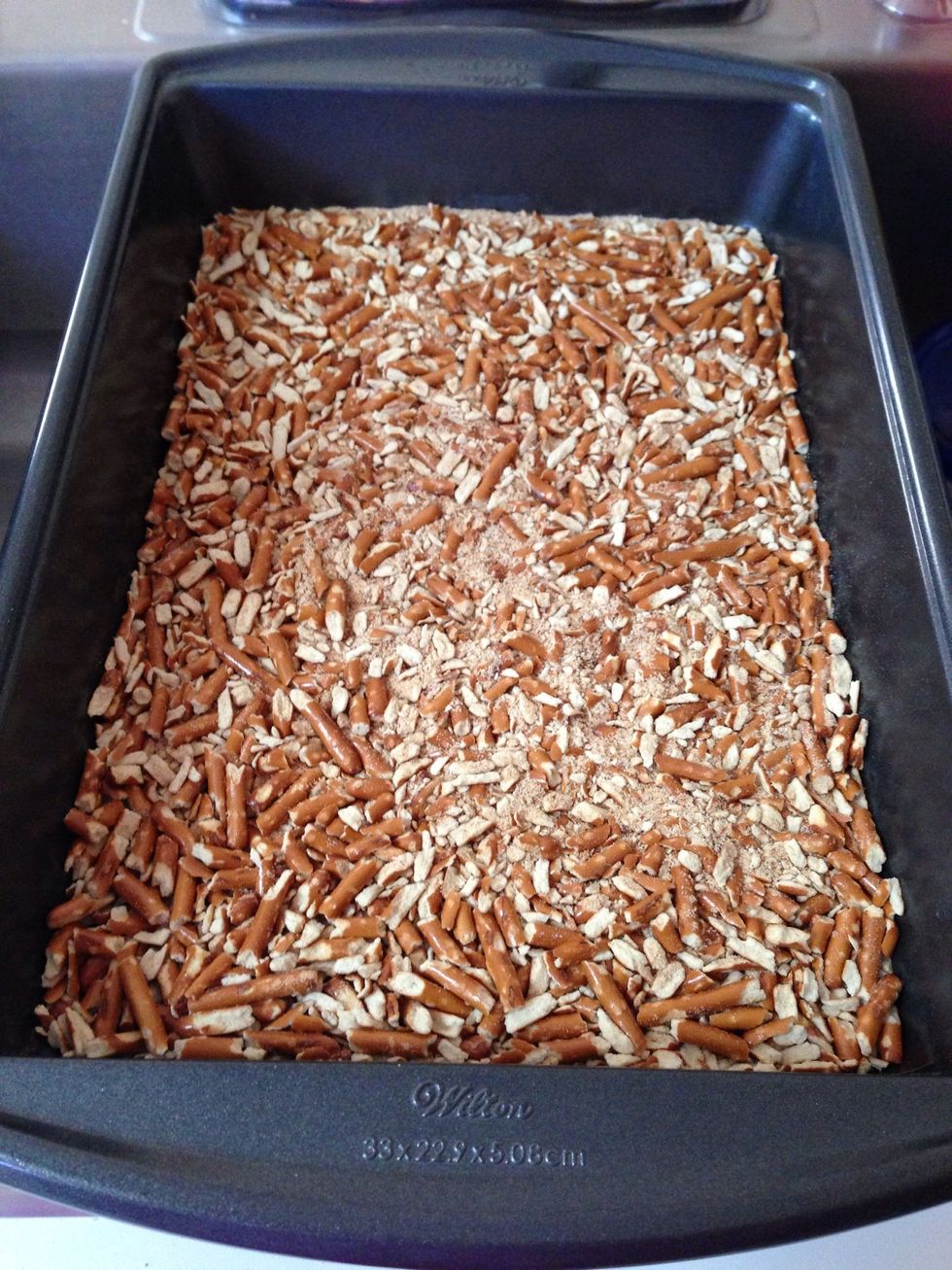 Put them in the bottom of your pan. These aren't as mashed as I normally make them but I was in a hurry. You want them a little bit finer so you can have a nice bottom crust.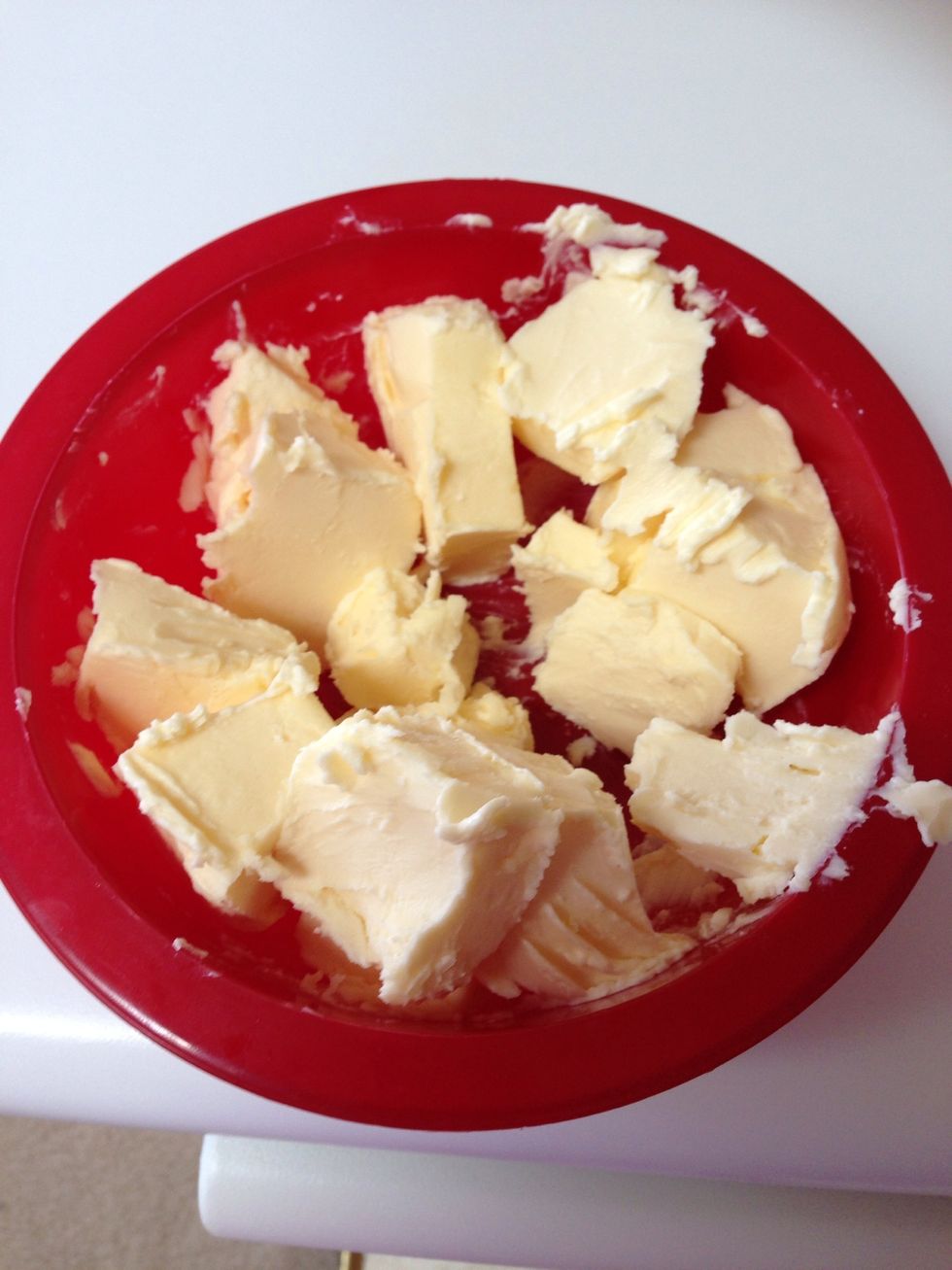 Melt your cube of butter. I cut it into chunks and melted it in the microwave.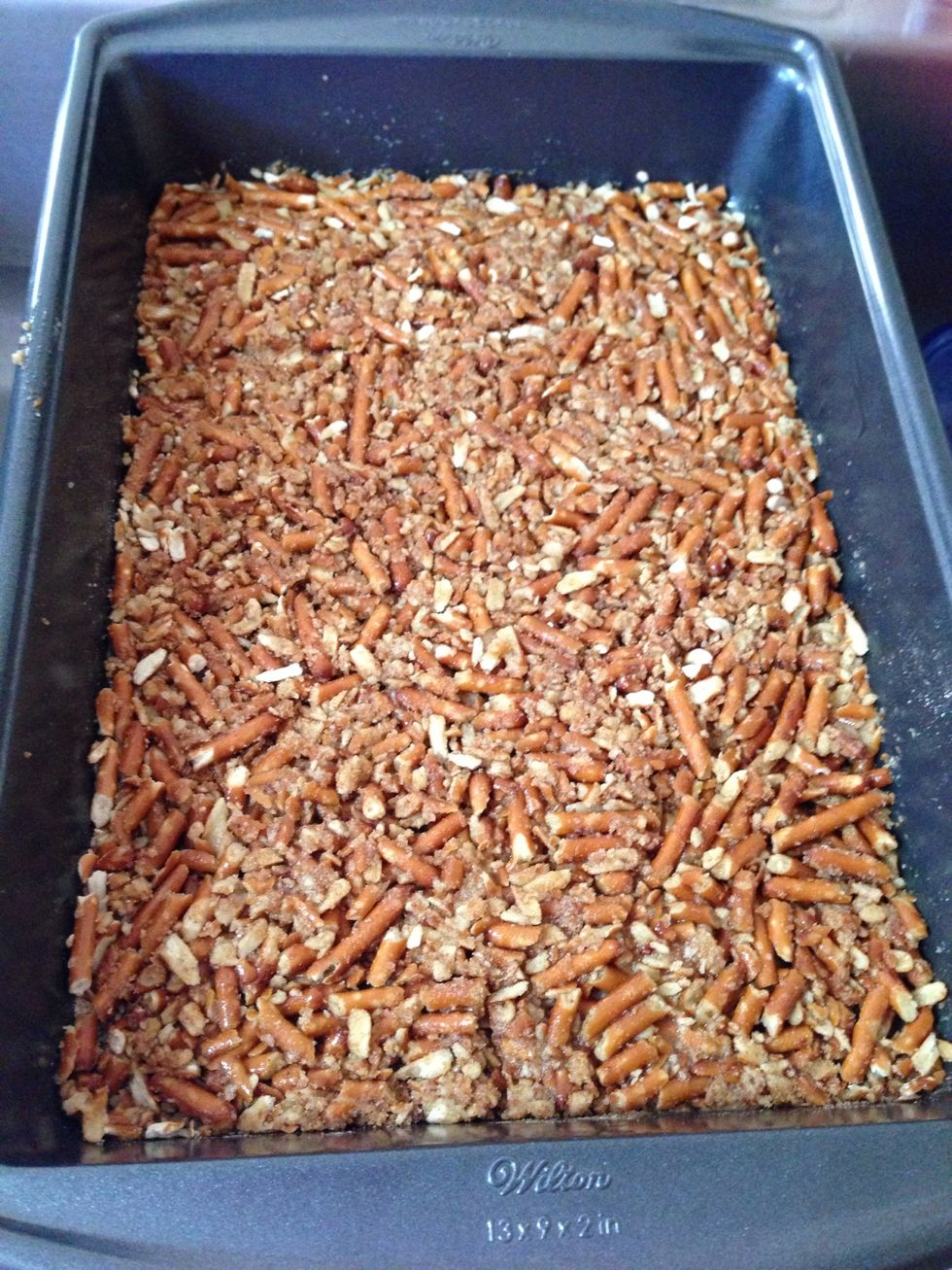 Once your butter is melted, try to pour it evenly on your mashed pretzels. Once you've poured the butter put your pretzels in the oven and bake for 7 minutes.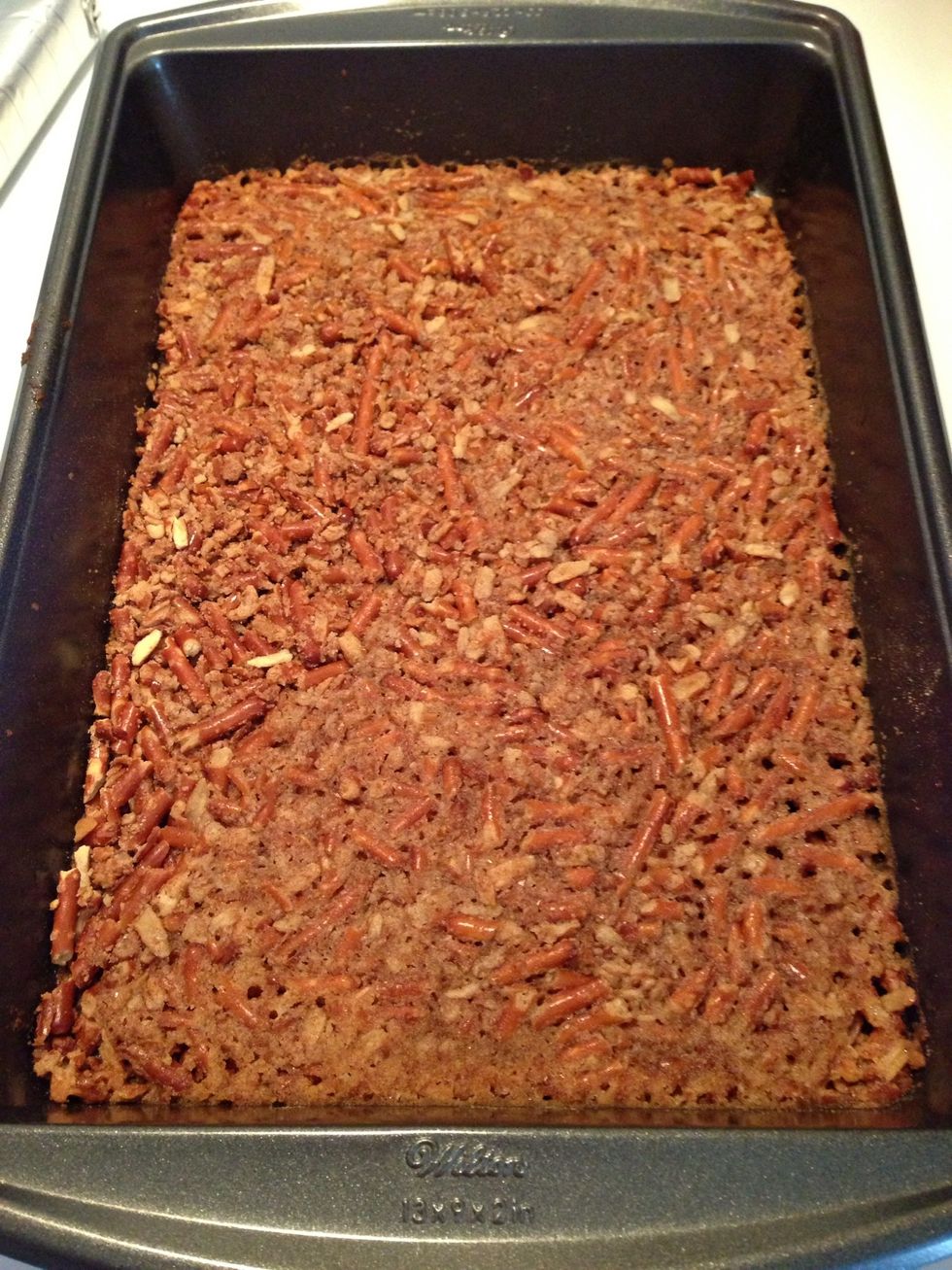 7 minutes later you have a nice browned, buttery "crust" or bottom layer.
Mix your sugar, cream cheese, and cool whip.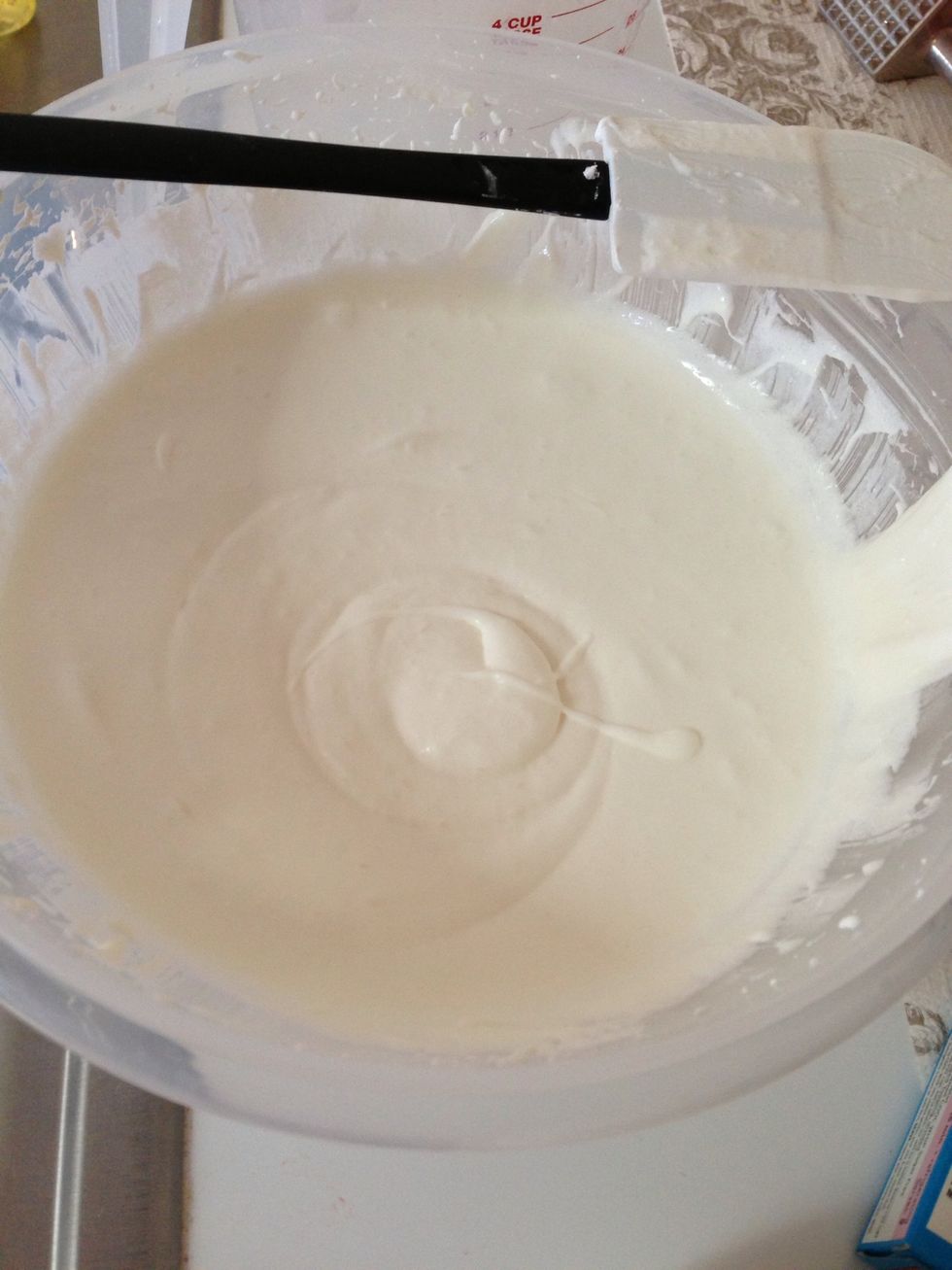 All done! This is my favorite part of the whole dish so try to keep some restraint and keep the fingers out of it! But it's so yummy my taste buds always say lol.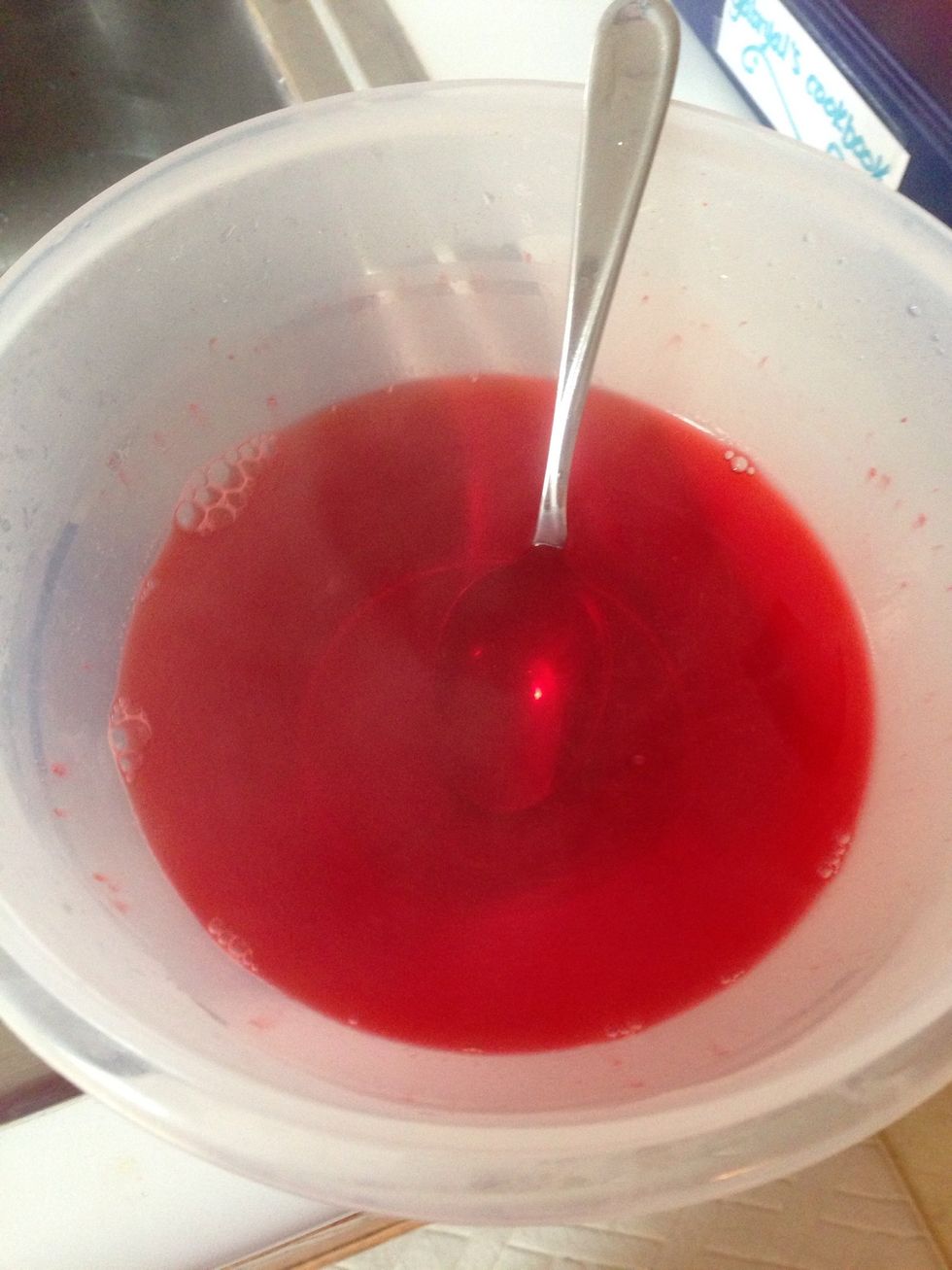 Dissolve the jello in your boiling water. Make sure the jello dissolves completely.
Once you mixed the jello you will want to put it in the fridge to let it start to set up. If you want to fast set your jello, put it in the freezer but keep an eye on it. You don't want it to freeze!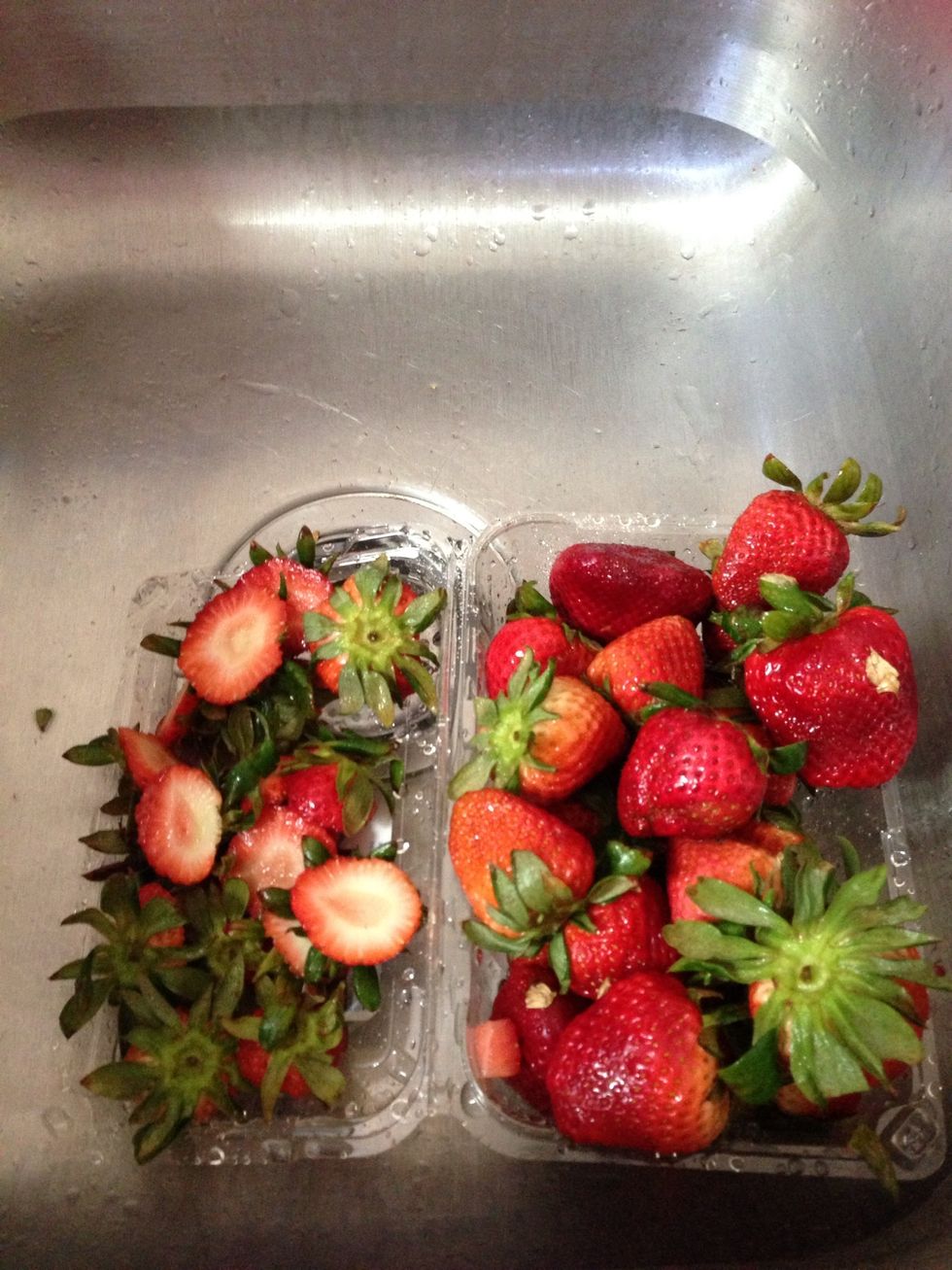 Now it's time to slice your strawberries.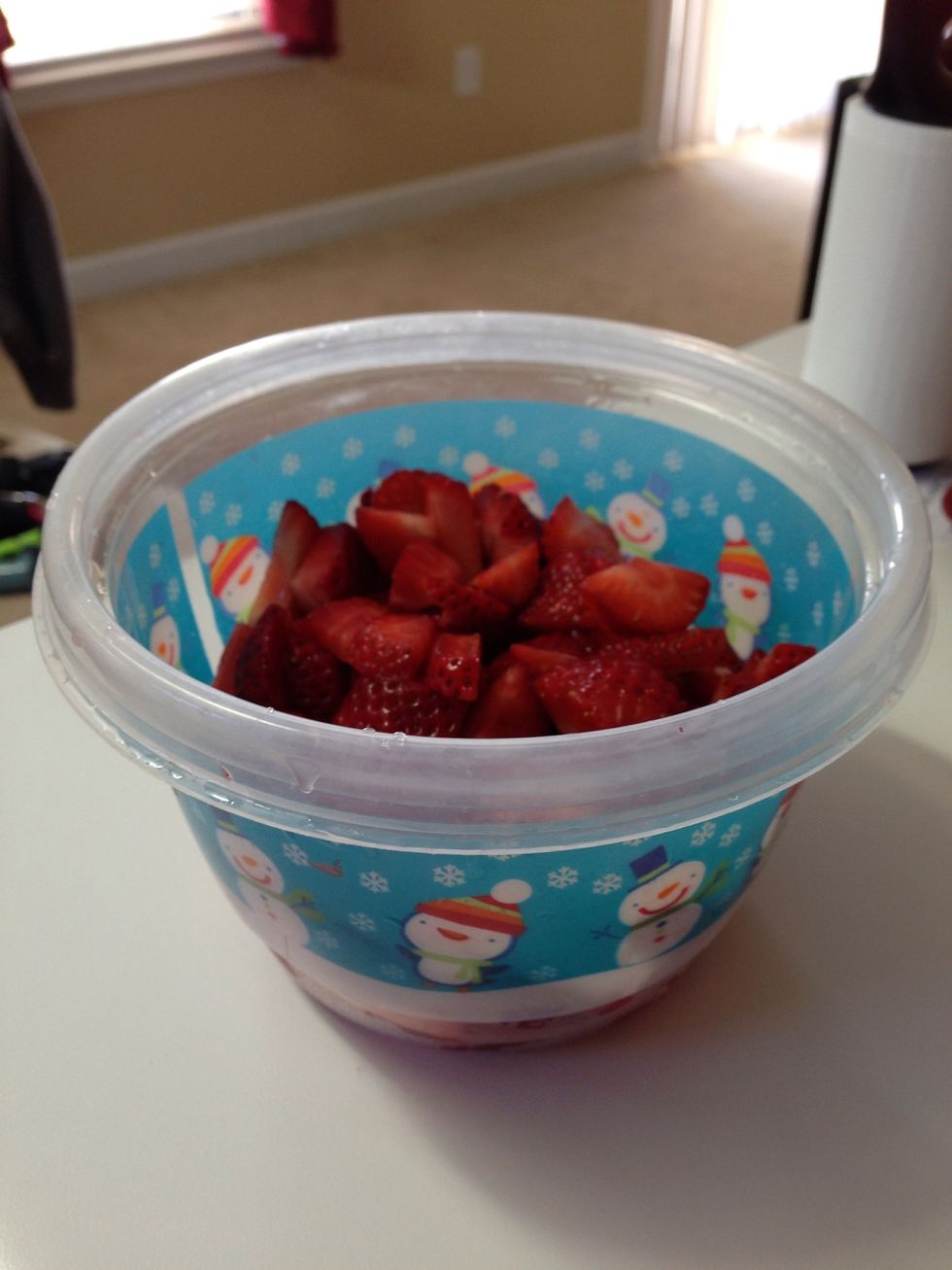 All complete! In my Christmas bowl of all things haha
The consistency of the jello should be almost firm but not fully set. You don't want your jello runny or firm. Stir it while its in the fridge every now and then to test consistency.
Once your jello is at the right consistency add your strawberries and mix together.
Once your pretzels have cooled, add on the sugar/cream cheese/sugar mixture and spread evenly.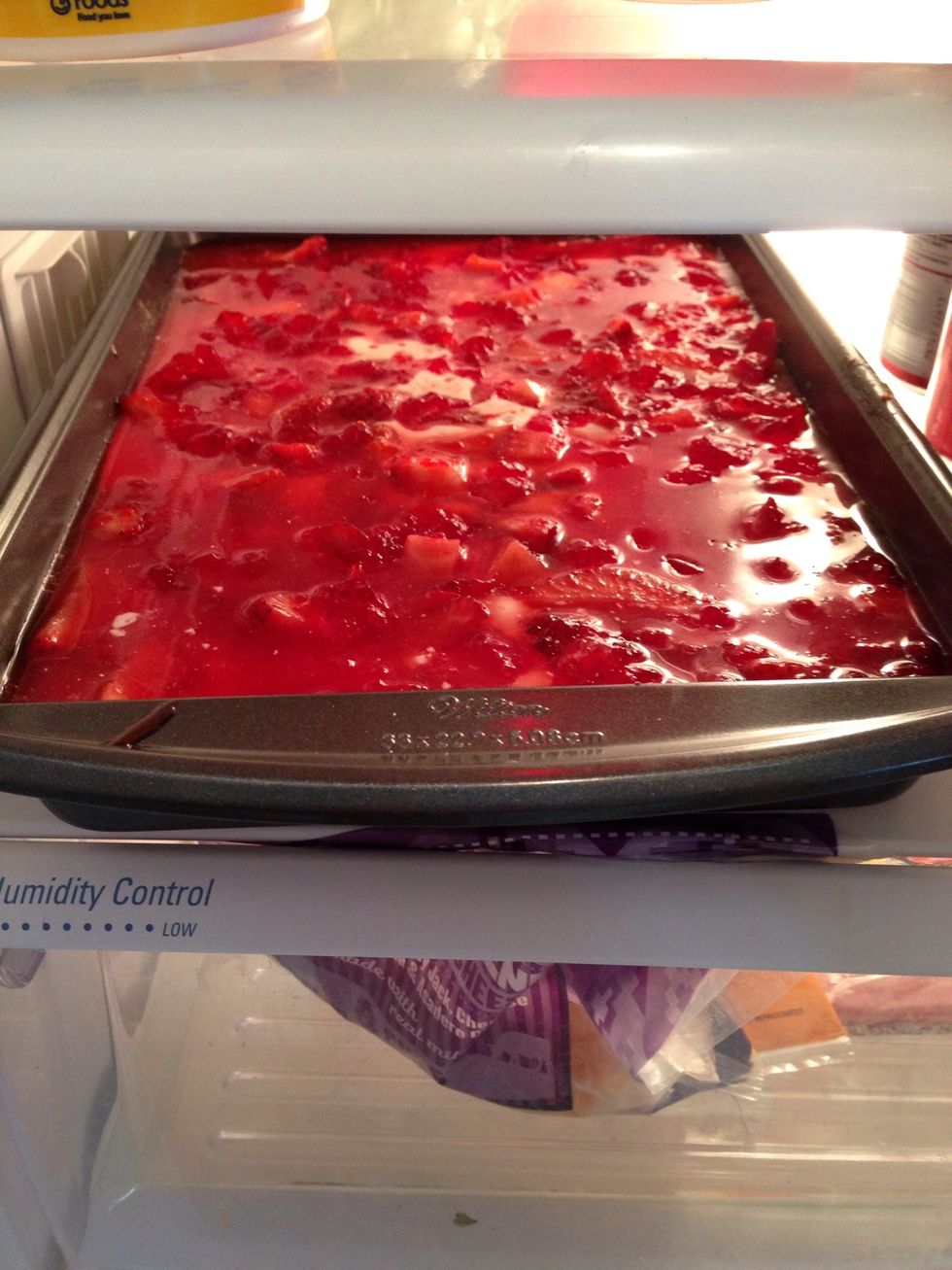 Once your jello and strawberries are ready you can dump it on the top. I was in a hurry and didn't wait for my jello to fully set where it needed, hence it doesn't look as pretty as it could be :/
Because I didn't wait the jello seeped through the other 2 layers a little bit. Still tasted great but to get the best results make sure the jello is at a nice consistency, not runny or hard.
A few extra tips: this recipe fills a 11x13 pan but if you cut the recipe in half, it's the perfect amount for a pie pan. You can change the strawberry jello and slices for raspberry jello and slices.
Also if you don't have fresh strawberries you can substitute a pint of frozen strawberries.
2.0c Crushed pretzels
8.0oz Cream cheese
1.0c Sugar
2.0c Boiling water
2.0c Sliced strawberries
1.0c Melted butter
8.0oz Cool whip
1.0 Lg strawberry jello