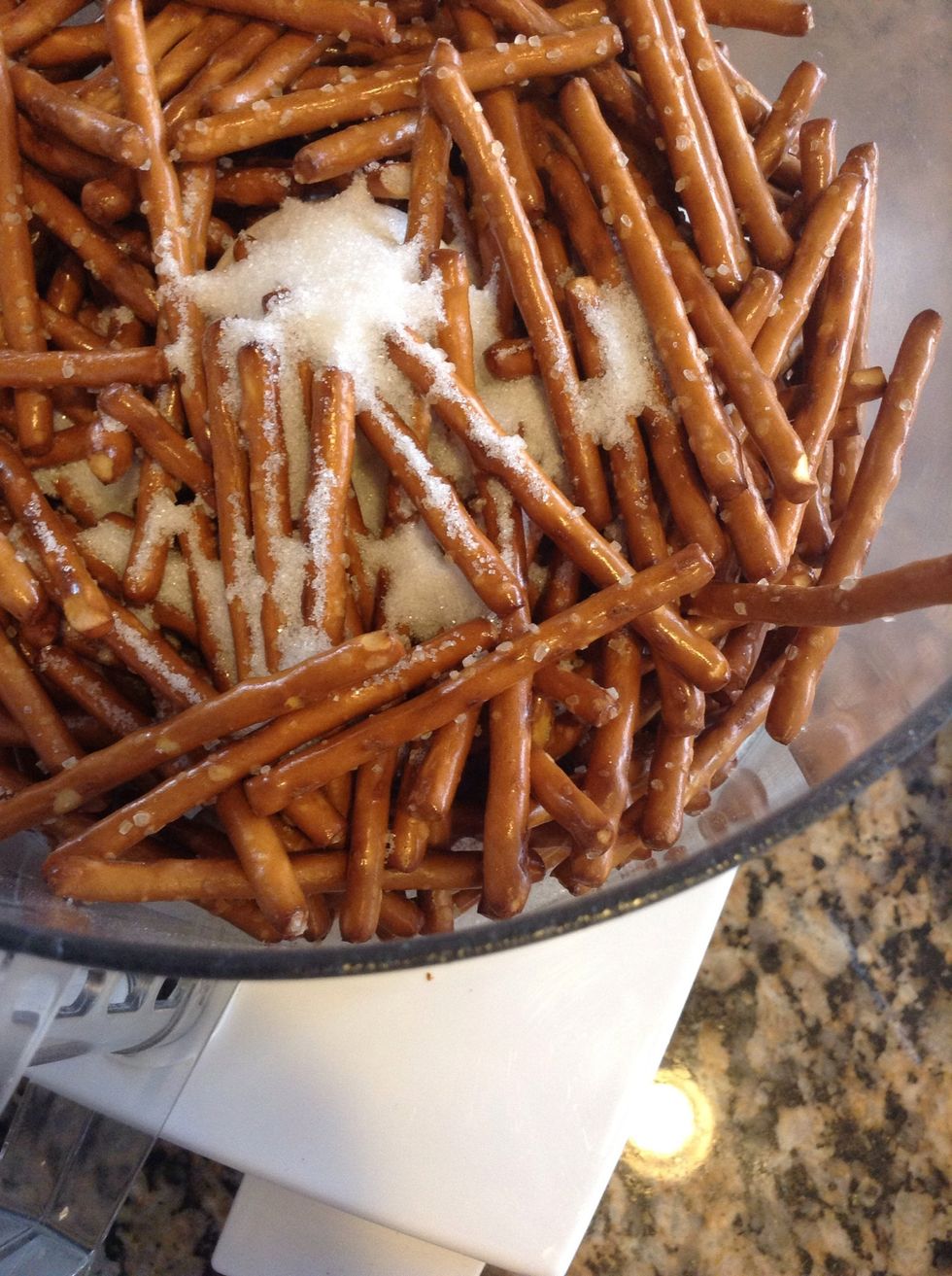 Start with about 2 cups pretzels and 1/4 cup sugar. Pulse to mix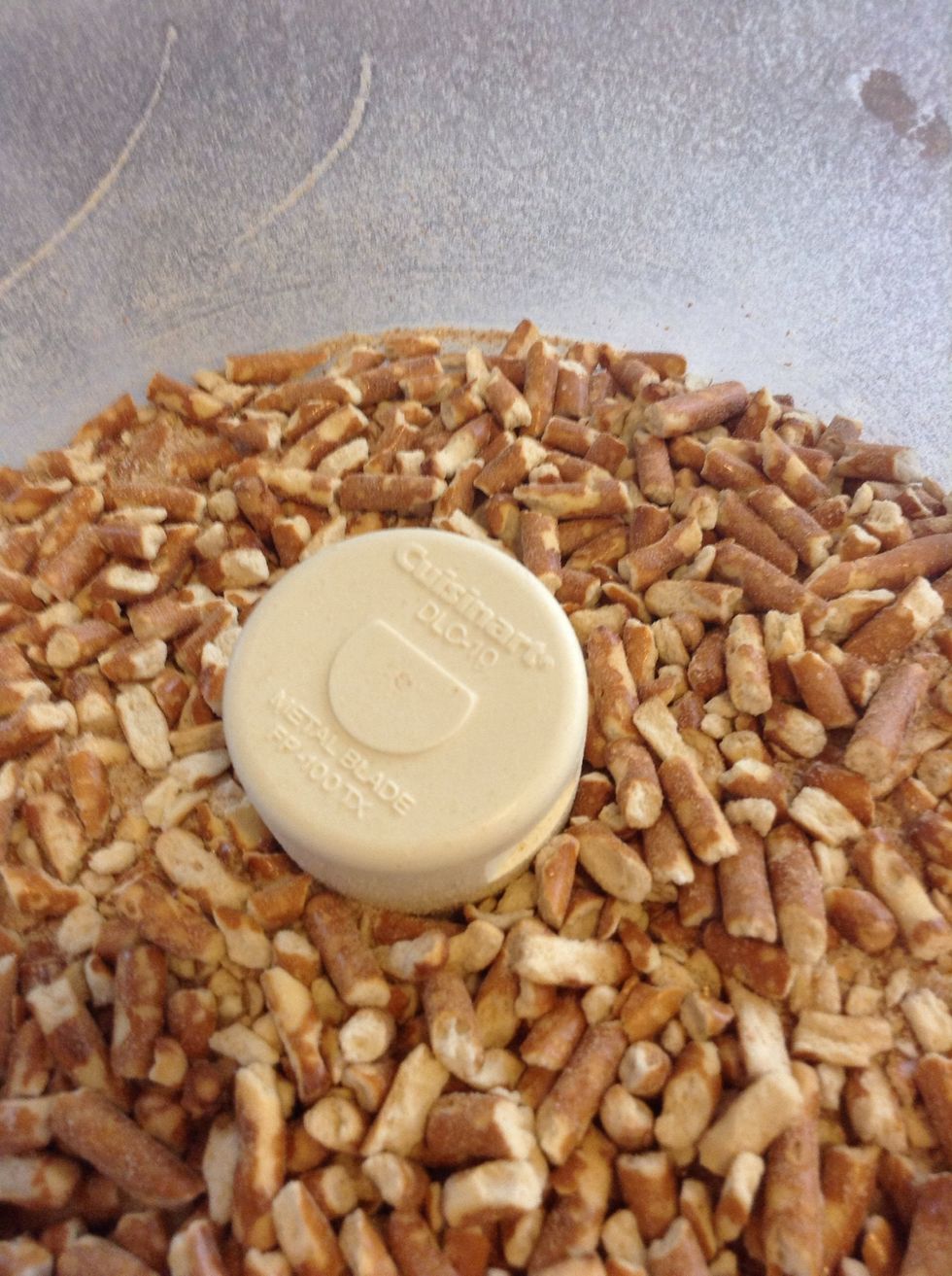 Once it resembles crumbs (be careful not to pulverize) add a stick of melted butter.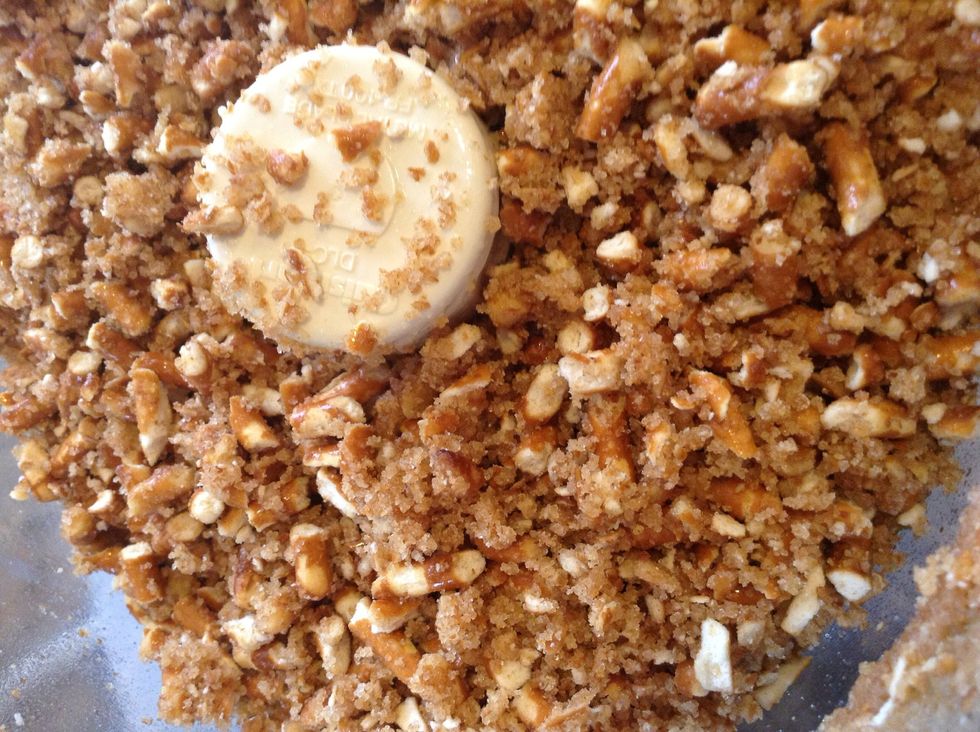 Once it has come together, press into a 9x13 dish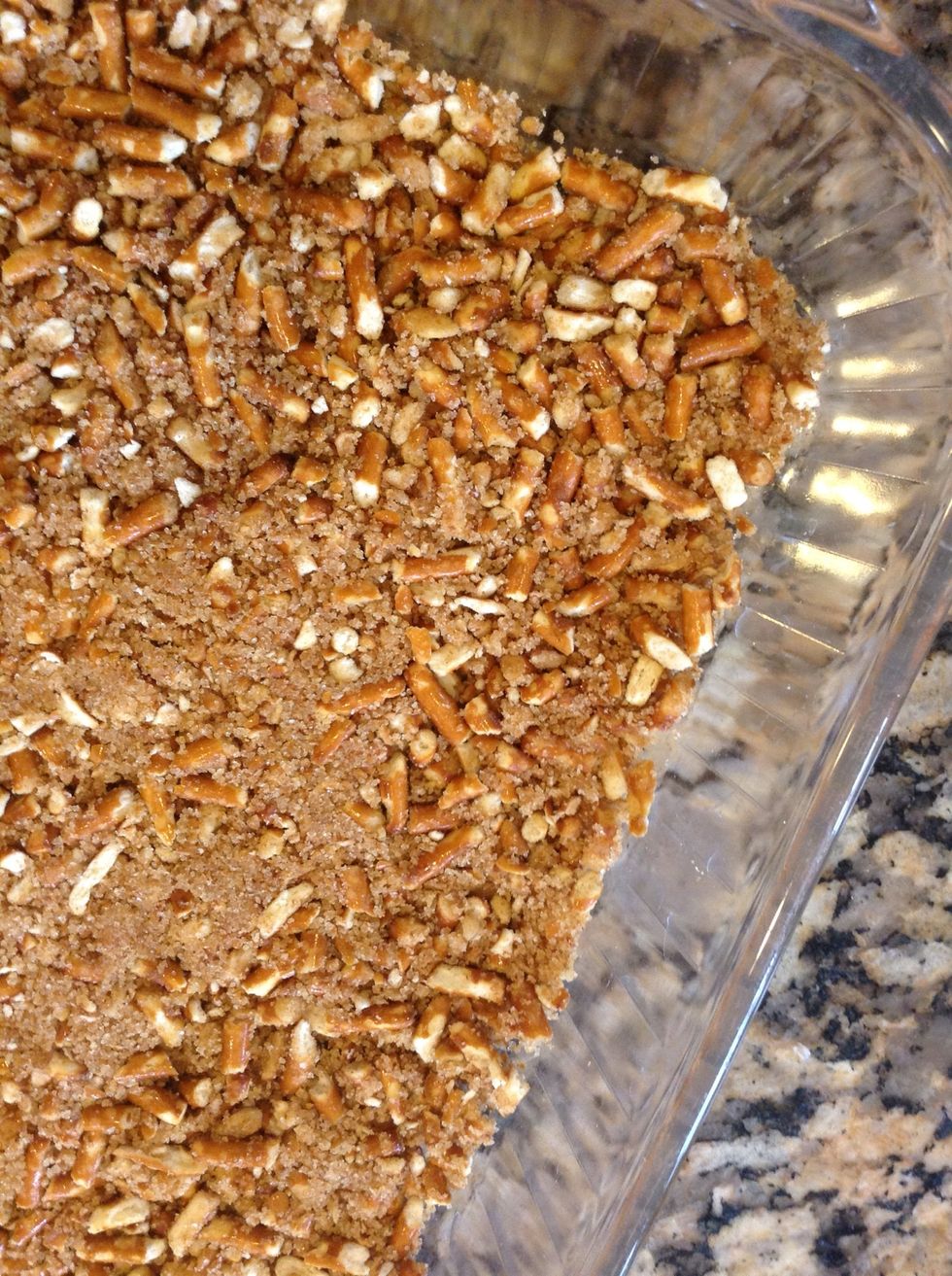 Don't press up on the sides, just press into bottom of dish and bake at 350 for about 15 minutes.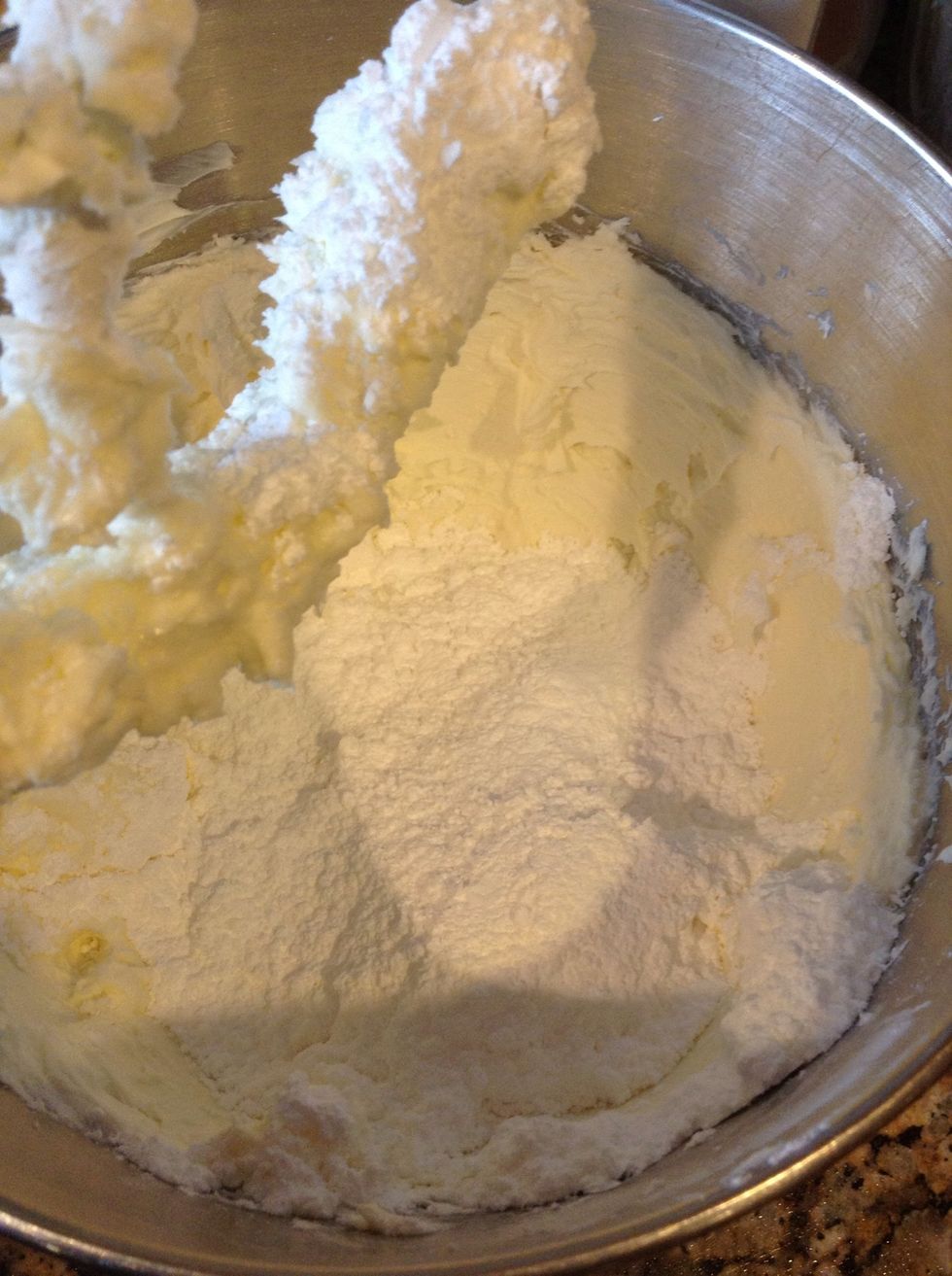 Once the pretzel crust has baked, allow to cool completely. Then, start the filling: 2- 8ounce cream cheese, 2 cups powdered sugar and 16 ounces whipped topping
Beat until fluffy and creamy.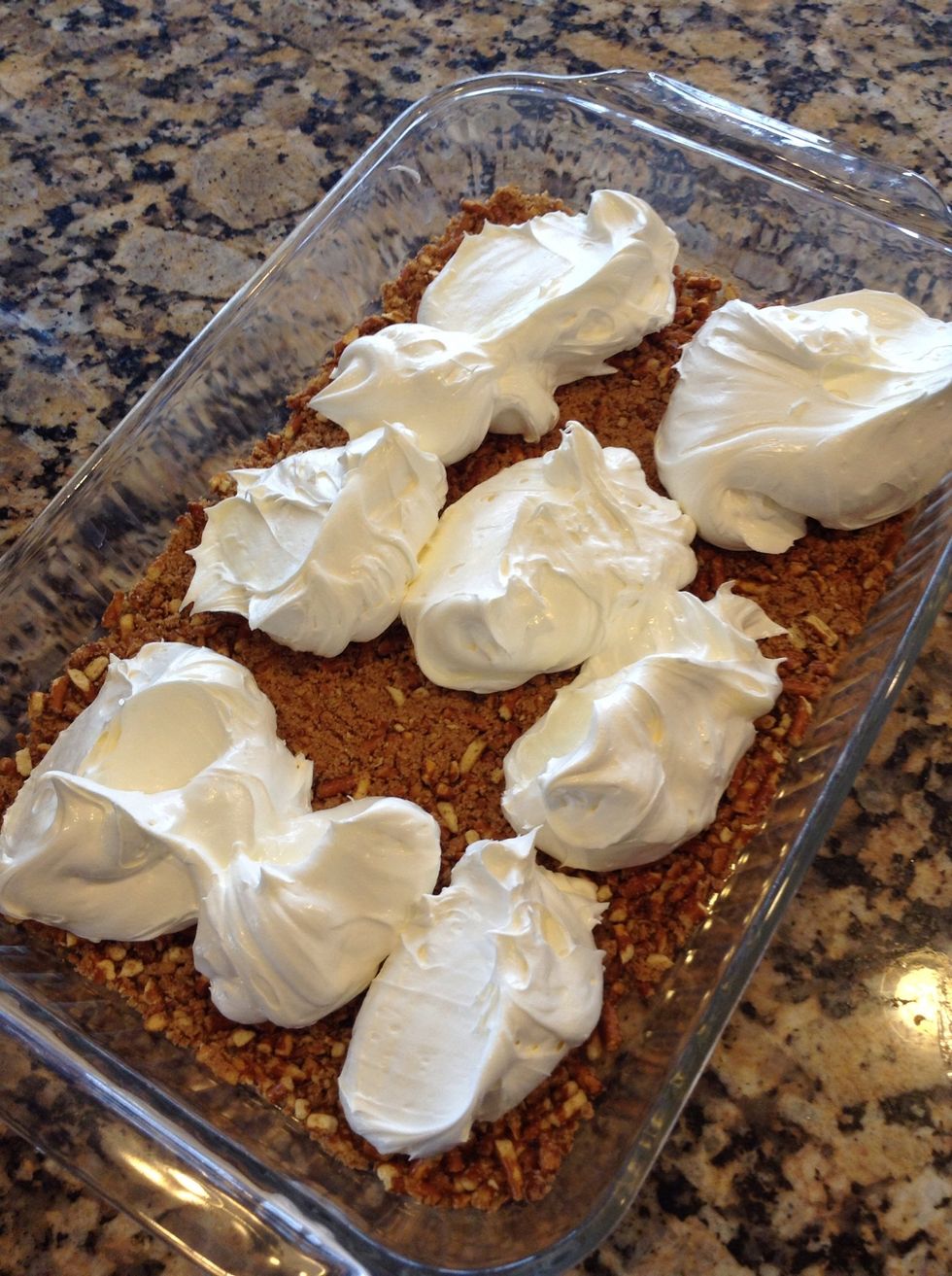 This part can be tricky. As you spread a top the pretzels make sure to push from top of whipped topping to cover. Because it will move the pretzel crust around if you aren't careful
Once you dollop and spread, place in fridge and let it remain there until you are ready for strawberry topping. Please note: you may have some filling left over FYI it's great as a fruit dip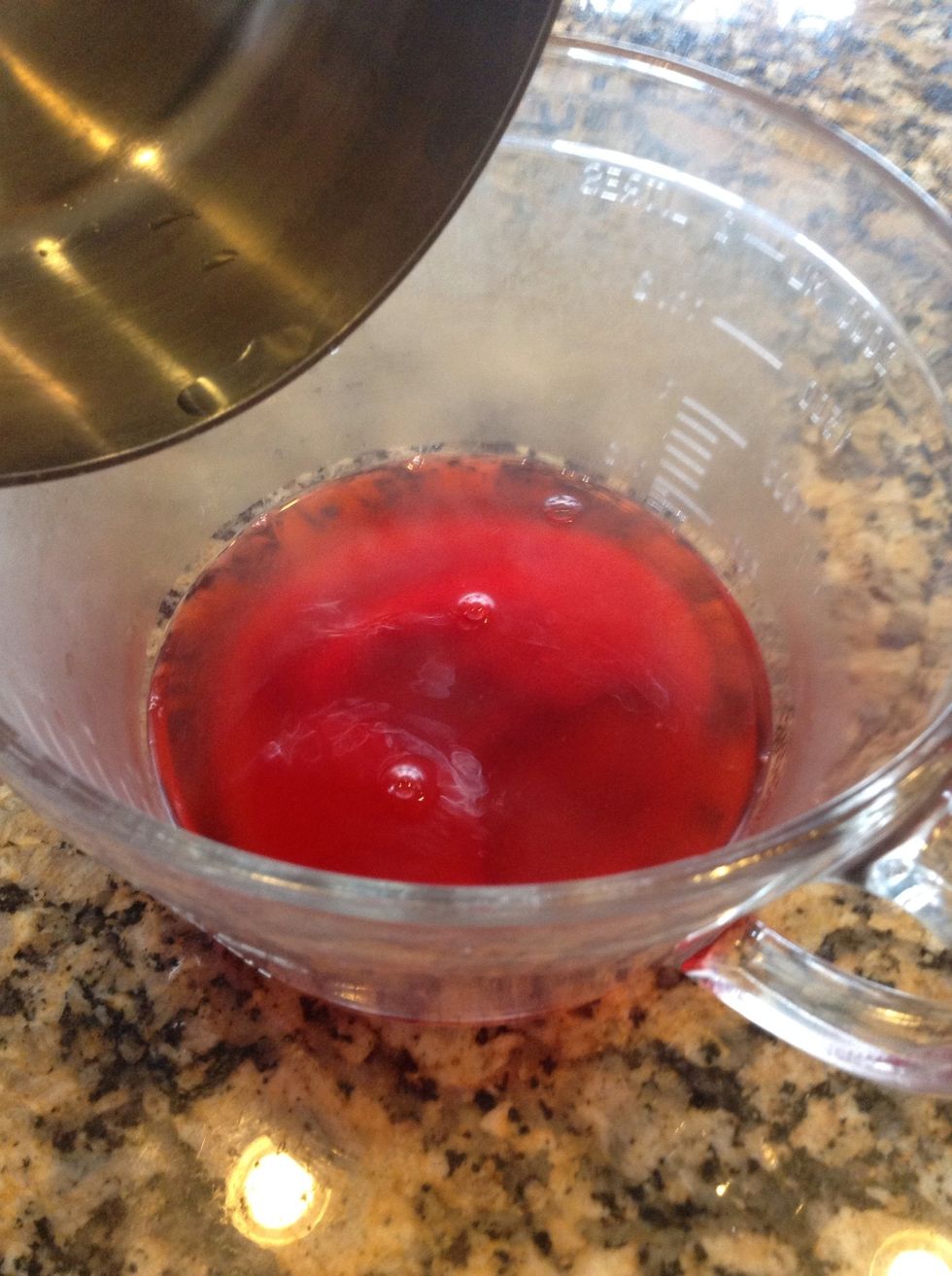 Strawberry topping: in a large bowl, add 6 ounces strawberry jello and 1 cup boiling water. Stir until dissolved.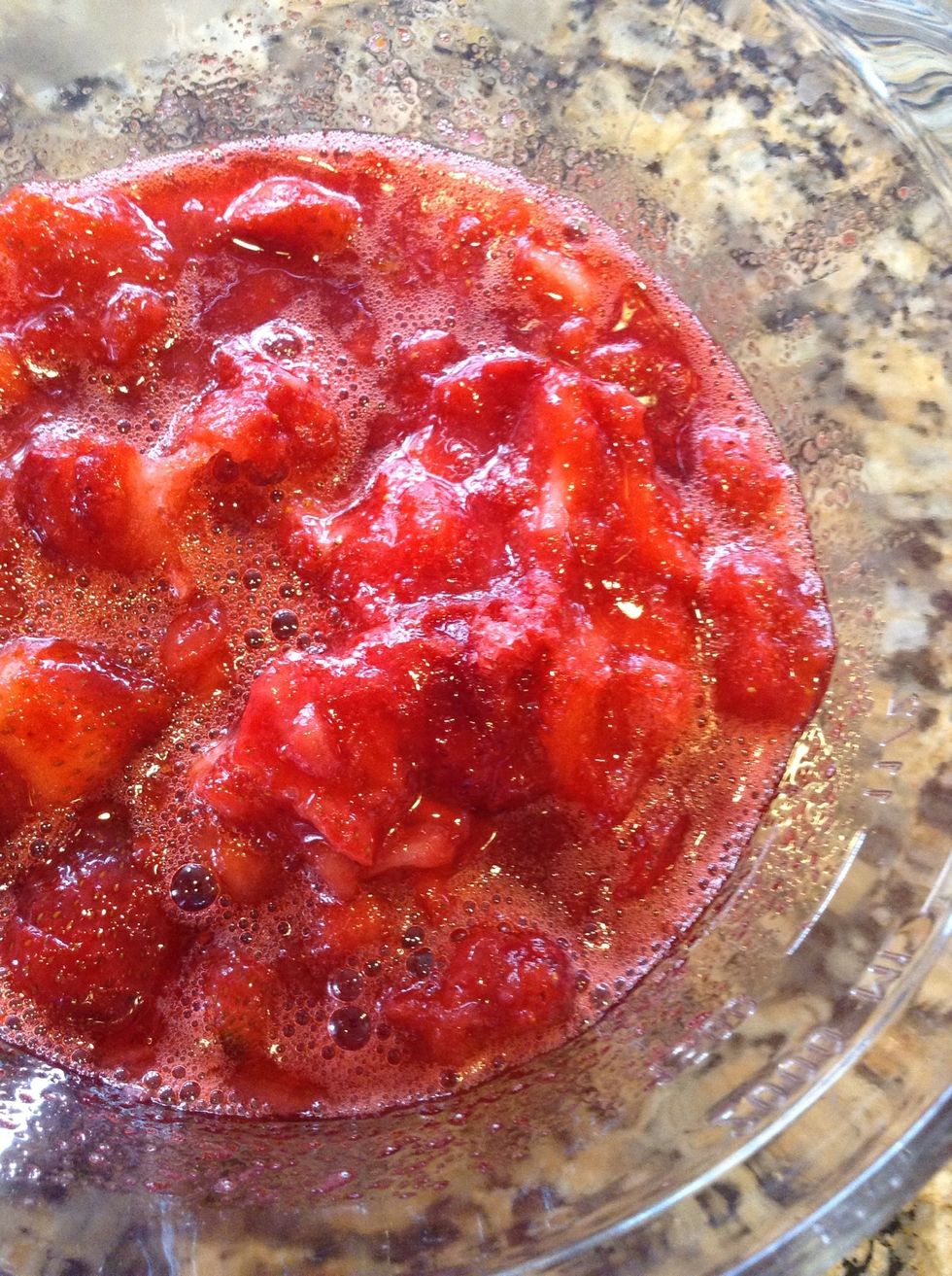 Then add a large container (16 oz) of frozen sliced sugared strawberries. I like to add them as frozen, the hot water helps break it up and also helps cool it down quicker so that you can spread.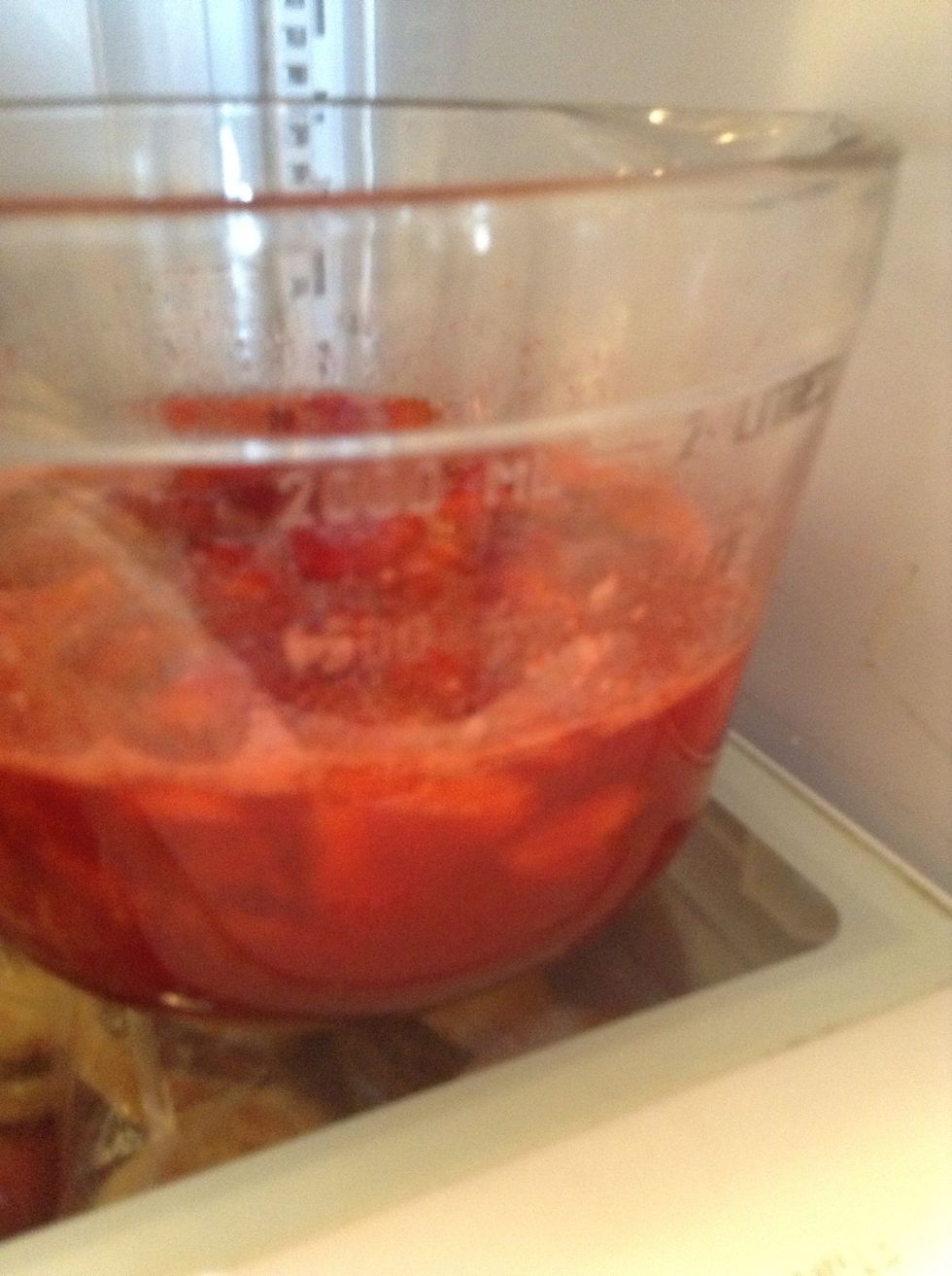 Place this in the fridge while you wait for it to set up. Remember to go back and stir every ten minutes so that it doesn't congeal and cause it difficult to spread on top the filling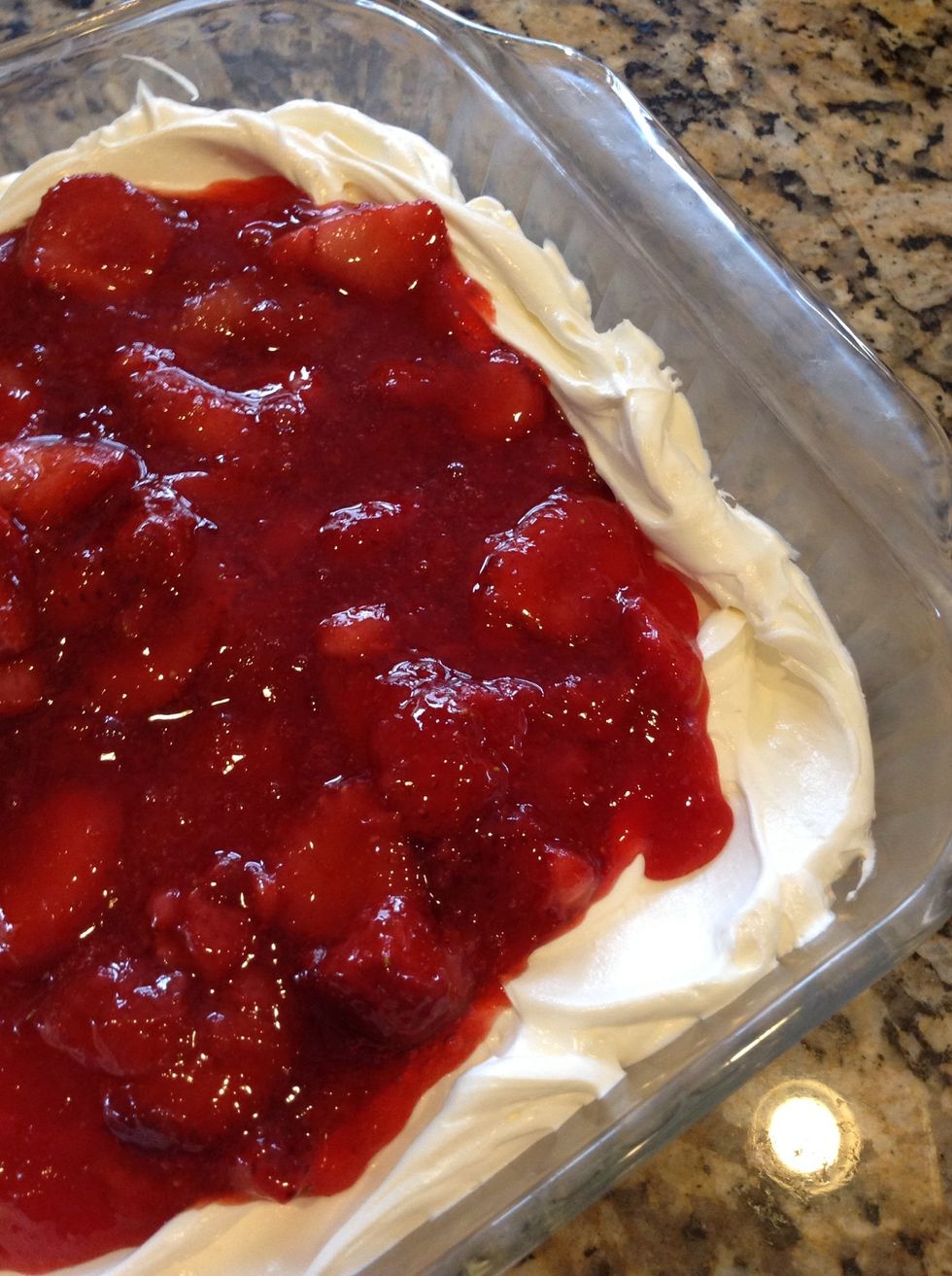 Once the strawberry mixture thickens (takes about an hour) spread gently on top the whipped topping. Place back in fridge to set up and serve cold.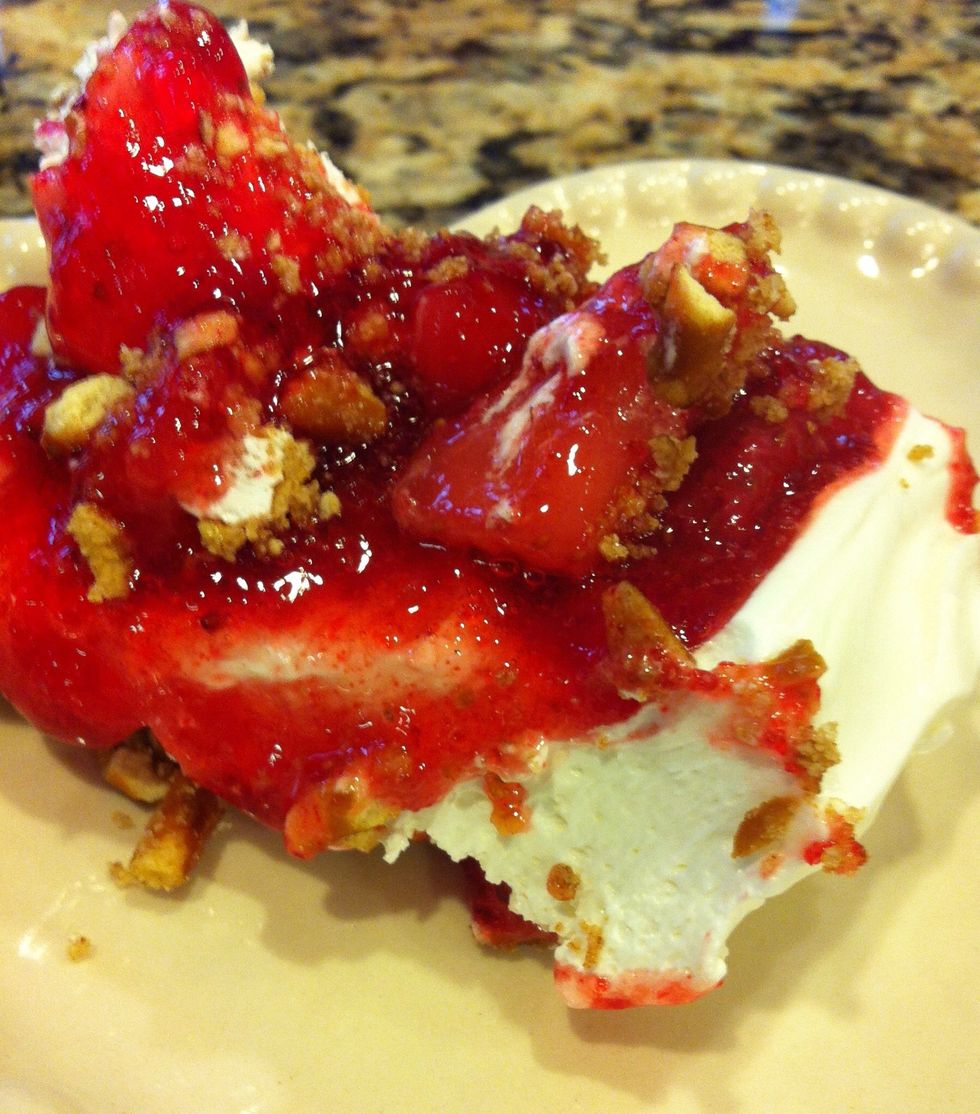 I make this in the morning and serve for dinner. My family loves this especially around holidays
Enjoy as dessert or to accompany a savory meat at dinner.
The creator of this guide has not included ingredients
Below the Mason Dixon line