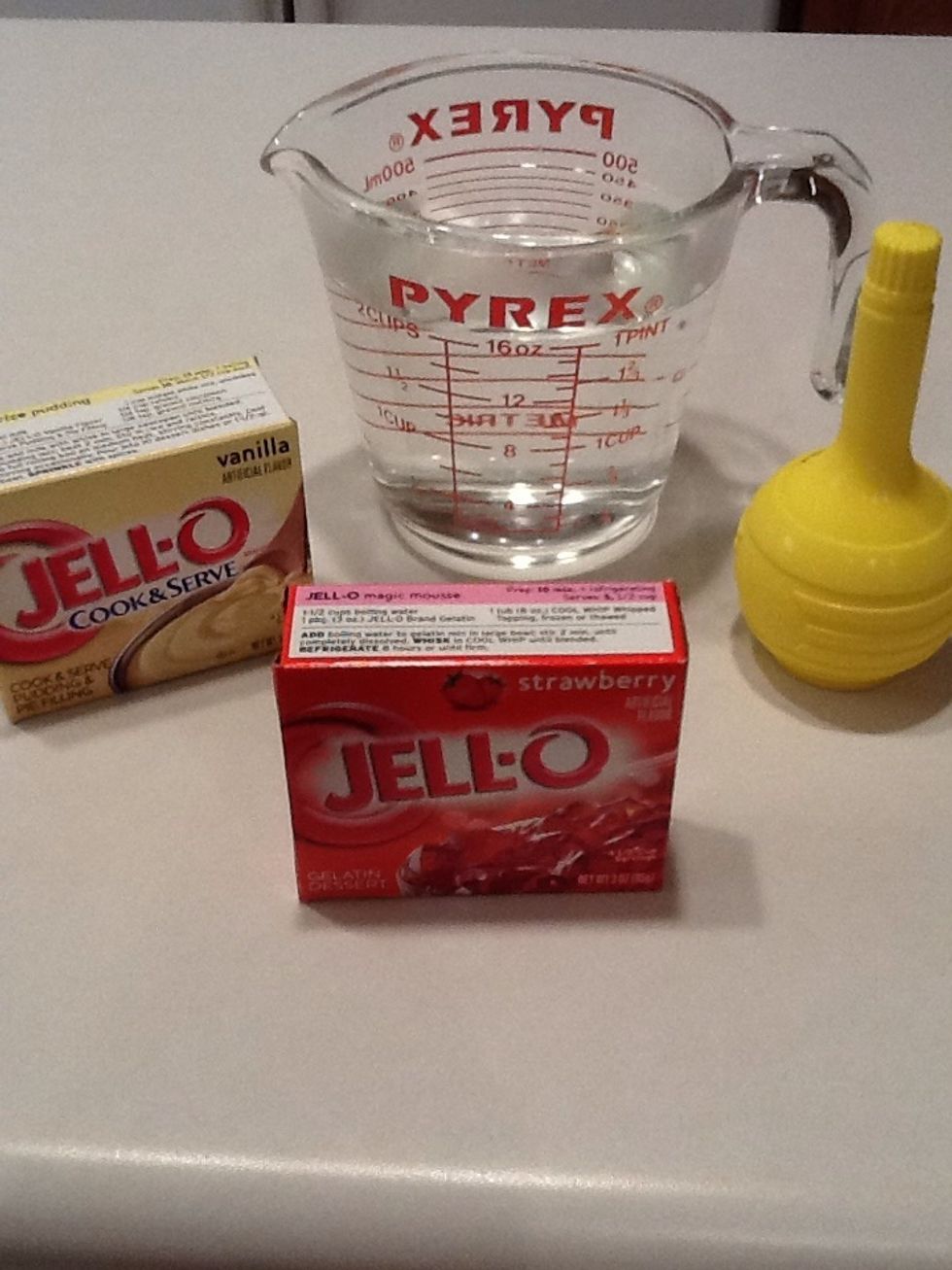 Gather your cooking ingredients.
Mix those ingredients together in a wok or saucepan.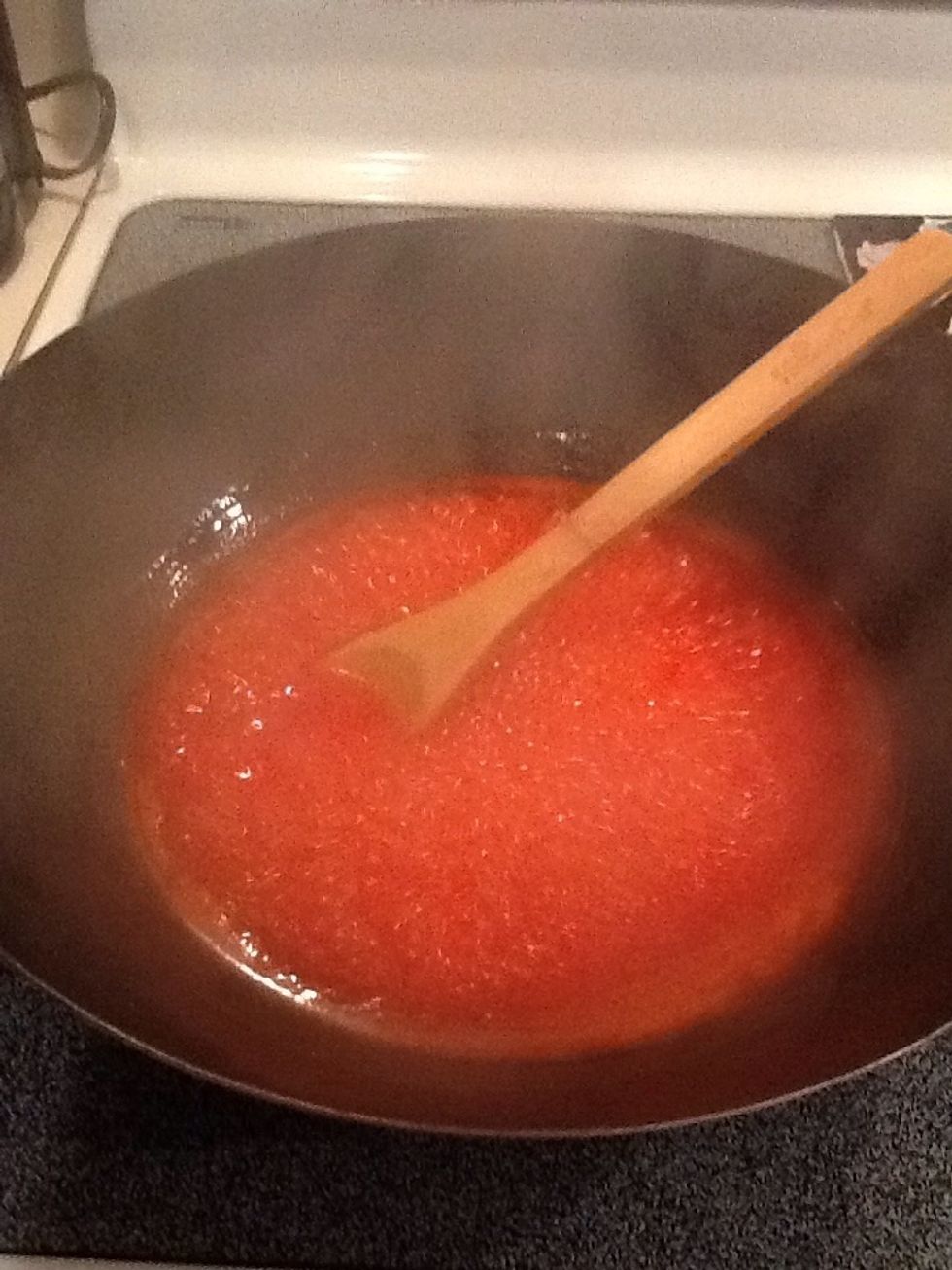 Stir well to blend and heat to boiling.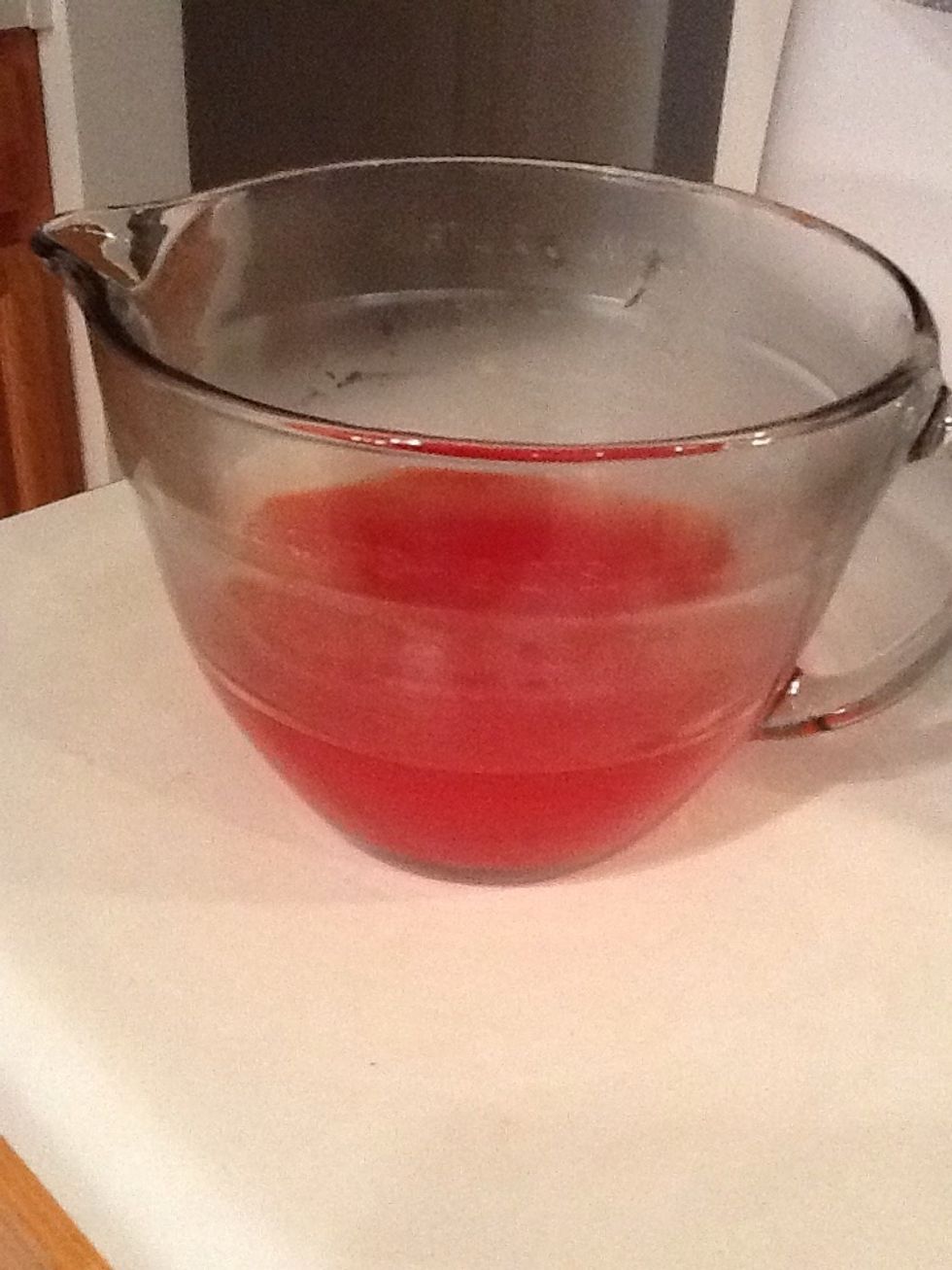 Pour into a glass bowl or container.
Put mixture in the fridge until partially set.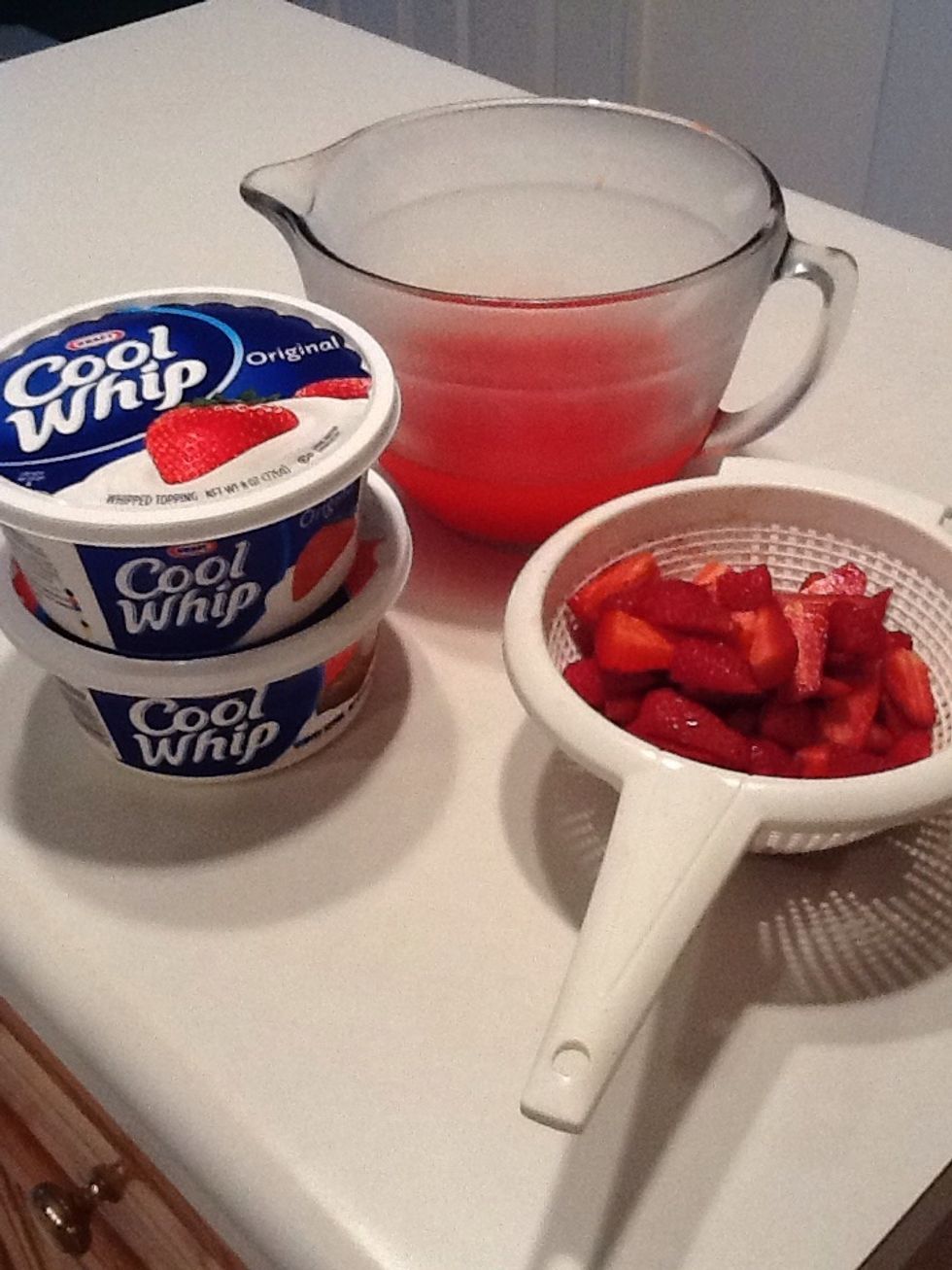 When partially set remove from fridge and add strawberries and one and a half tubs of Cool Whip. (Yes, this is what makes it a Strawberry DREAM pie!)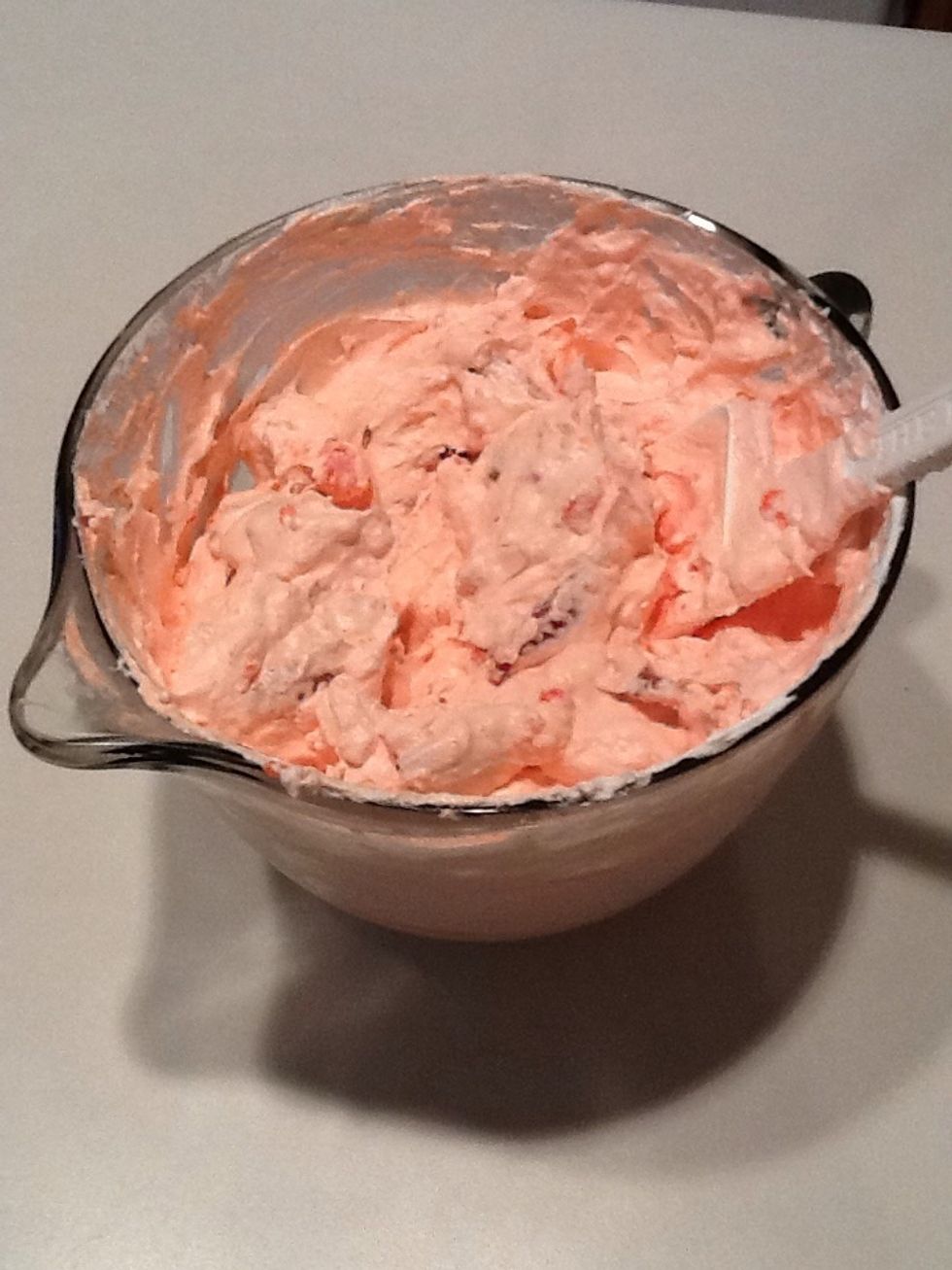 If you do this correctly, it should blend smoothly. I accidentally left my mixture in the fridge overnight, so mine was a little more difficult to blend.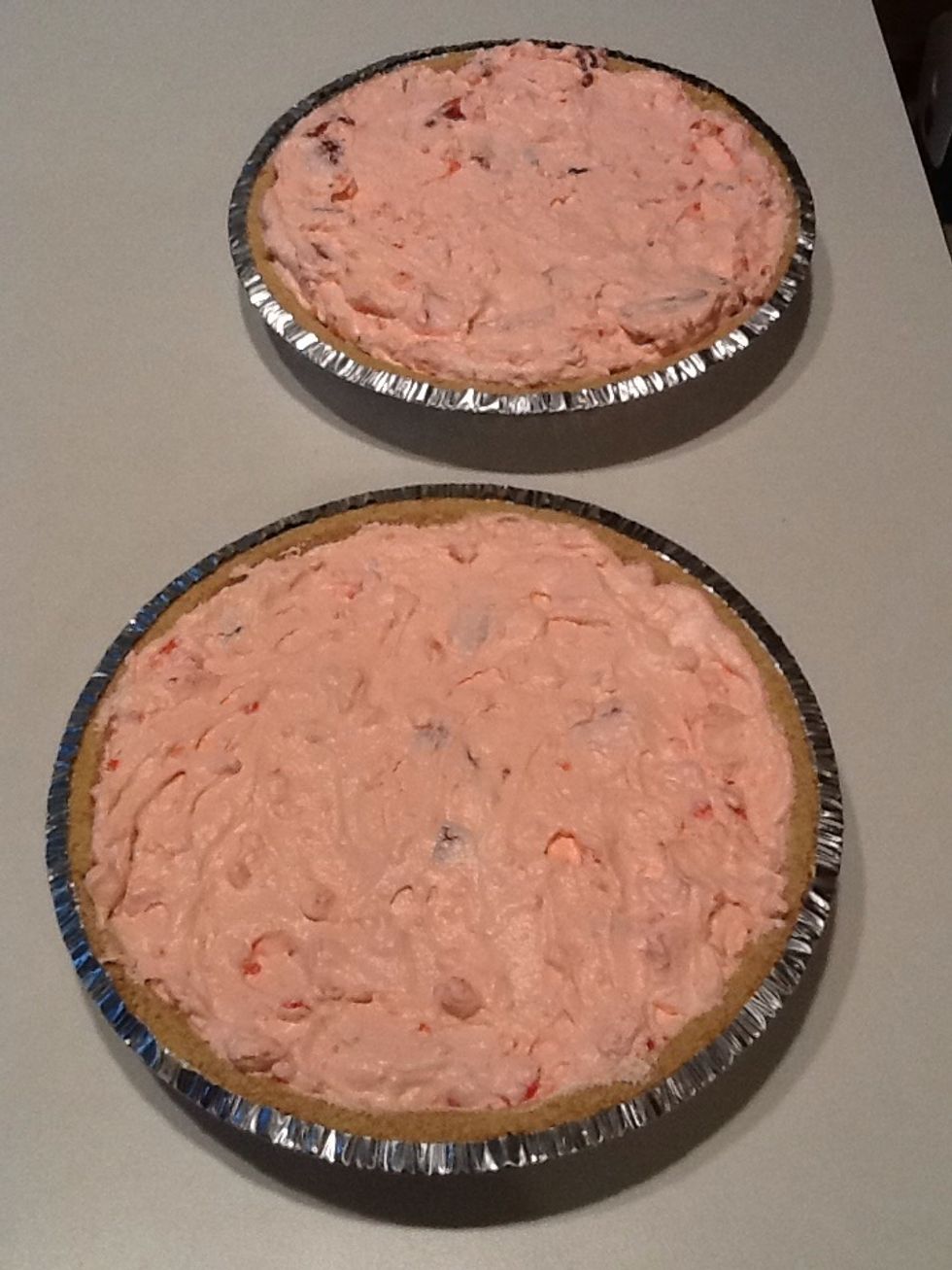 Pour mixture into two pie crusts.
Place pie in fridge to make the mixture firm.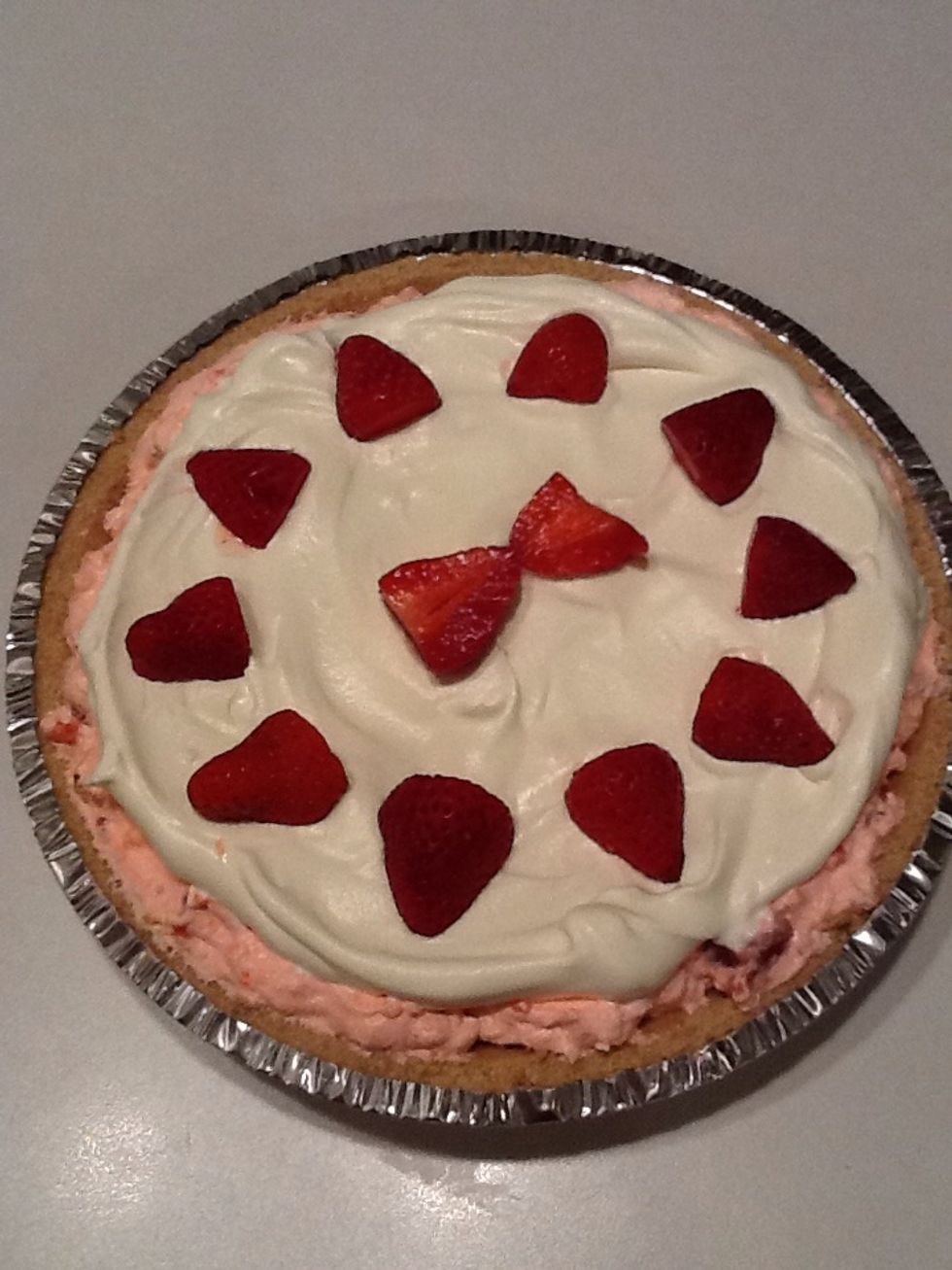 Top with remaining Cool Whip and extra strawberries. Serve and enjoy!
1.0 Pkg. (3oz) Cook and Serve vanilla pudding mix
(not instant vanilla pudding mix)
1.0 Pkg. (3oz) strawberry jello
2.0c Water
1.0tsp Lemon juice
2.0 Containers Cool Whip
2.0 Graham cracker pie shells
1/2c Sliced strawberries