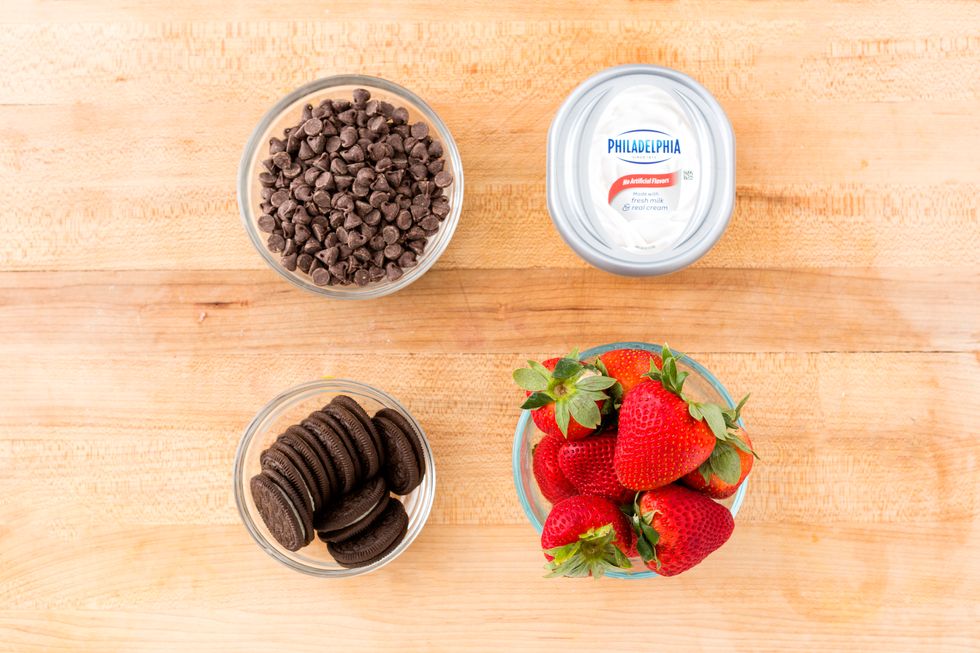 Gather your ingredients.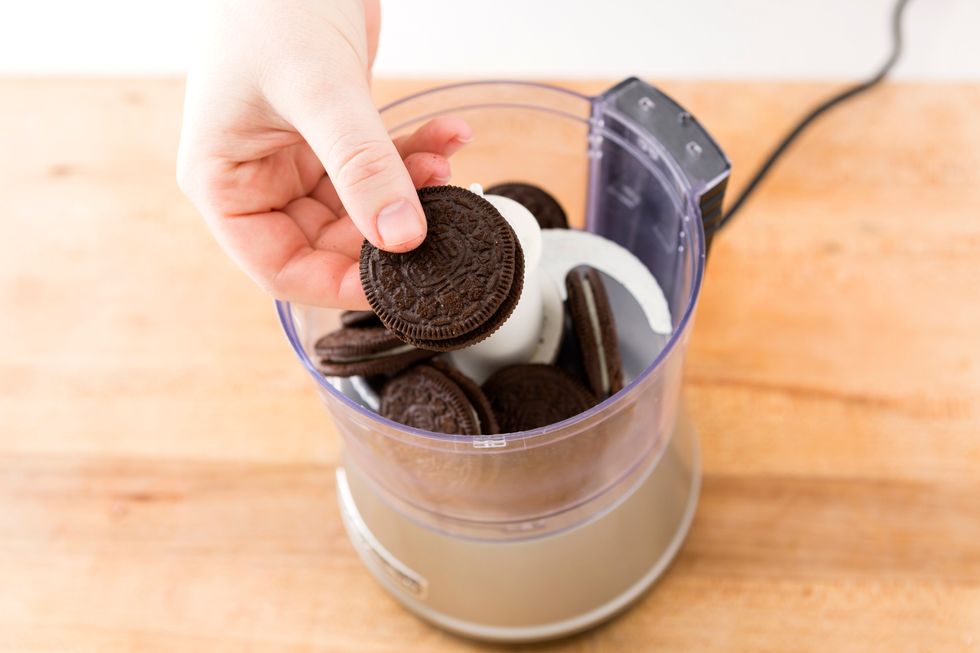 Add 8 Oreos to a food processor and pulse until crumbled.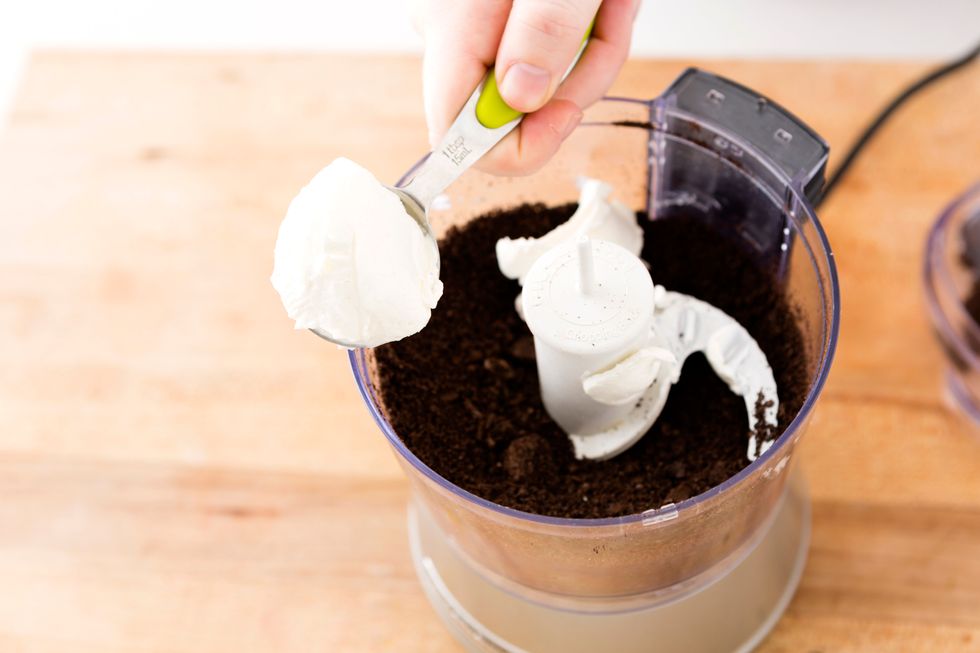 Add your cream cheese.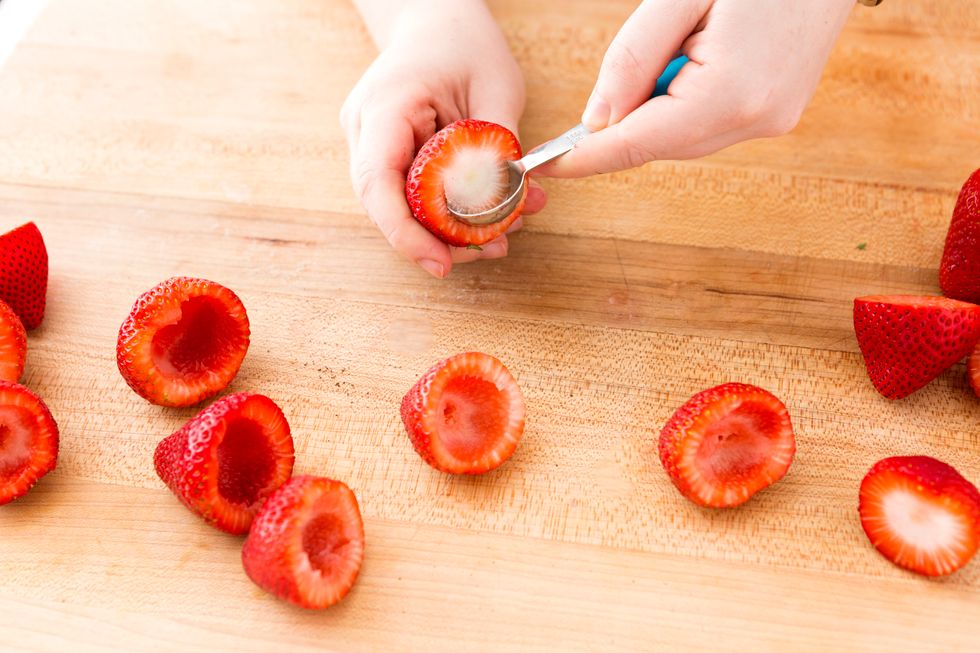 Slice the stems off your strawberries and scoop out the centers with a small melon baller. Dry off your berries with a paper towel.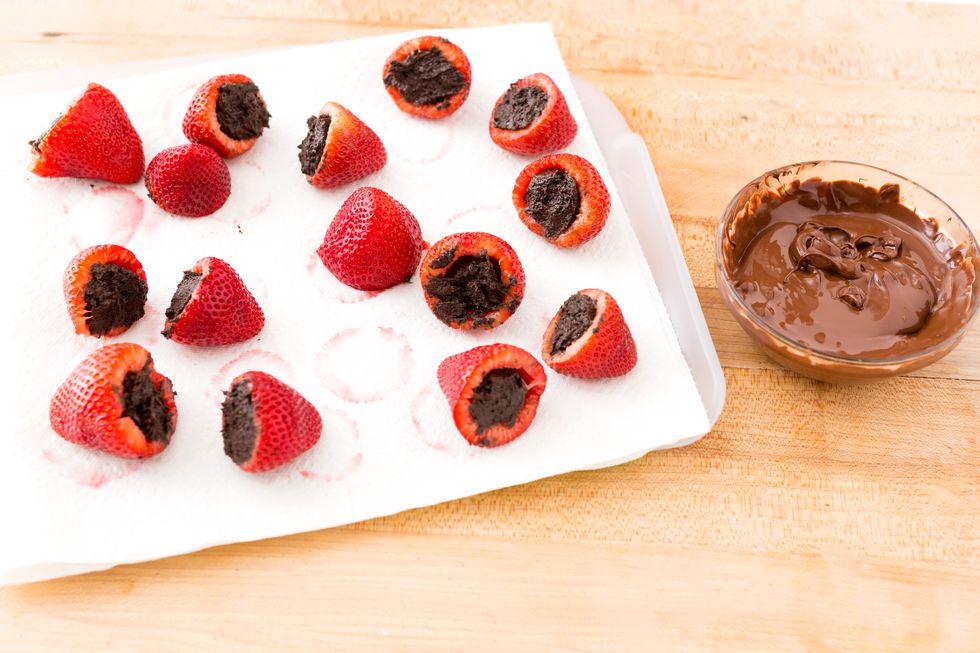 Add a small spoonful of Oreo truffle in each strawberry.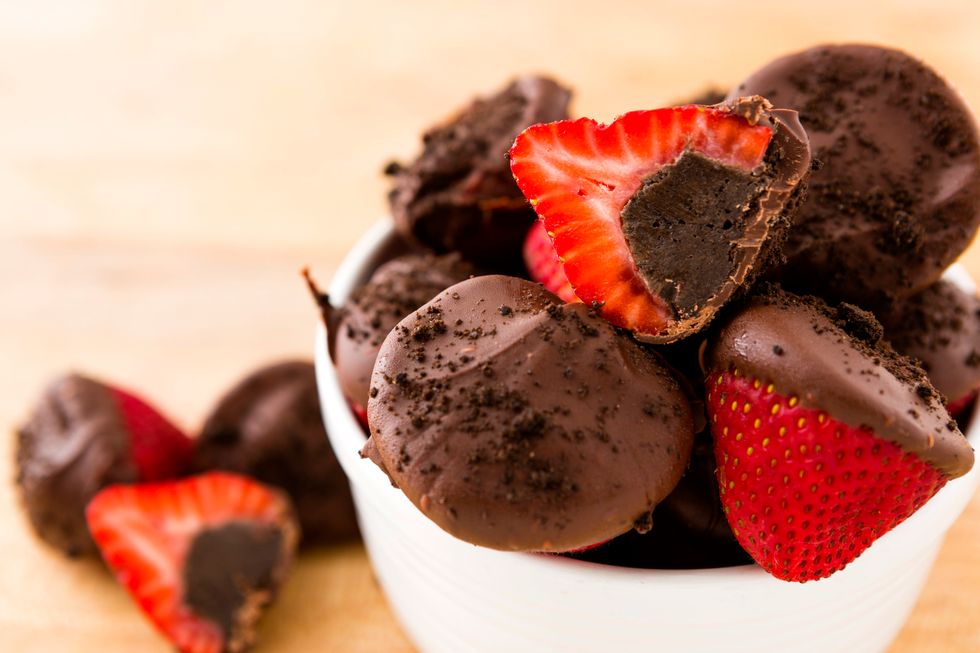 Melt chocolate in a small microwave safe bowl for 30 second invtervals. Dip each strawberry in the melted chocolate.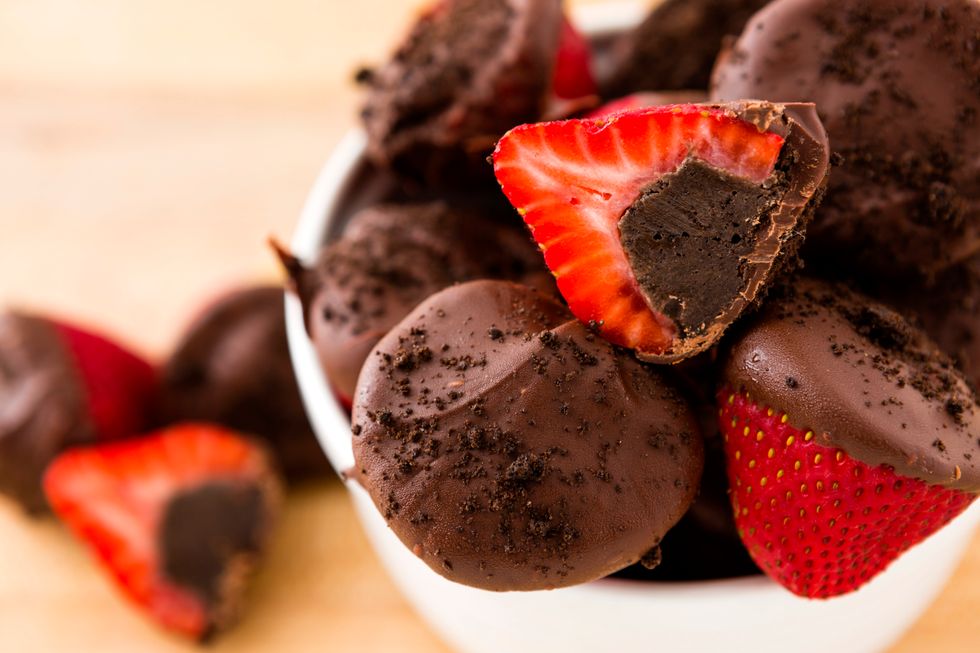 Crush a few remaining Oreos and sprinkle the tops with Oreos. Place berries in fridge until set.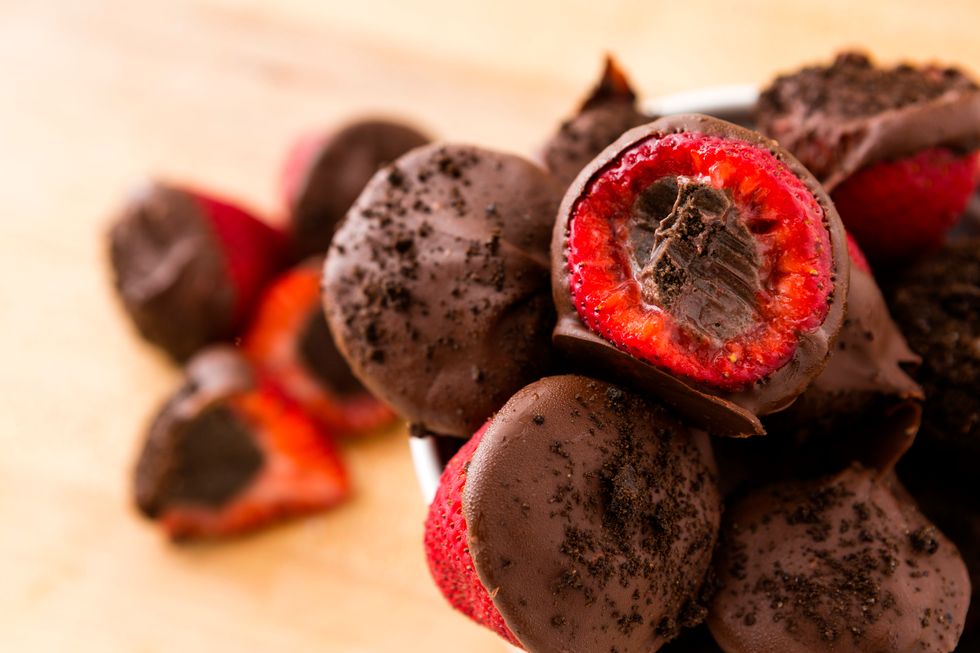 Then, enjoy!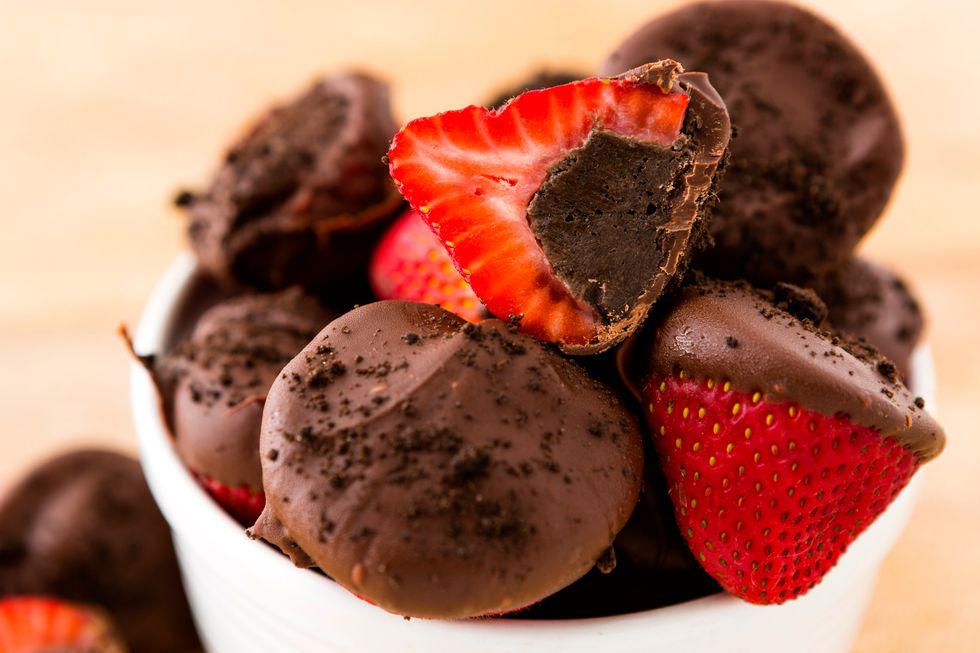 This recipe was inspired by: http://www.crazyforcrust.com/2016/02/oreo-truffle-dipped-strawberries-recipe/
Oreo Cookies
1.0oz Cream Cheese
8.0 Strawberries
4.0oz Semi-Sweet Chocolate Chips
B+C
We are the team behind Snapguide. Feel free to message us if you have any questions or see something that could be improved!