INGREDIENTS 3 8 oz pkgs cream or Neufchâtel cheese softened 3/4 cups sugar 3 eggs 1 tsp vanilla extract 1 graham cracker packaged pie crust 1 can strawberry pie filling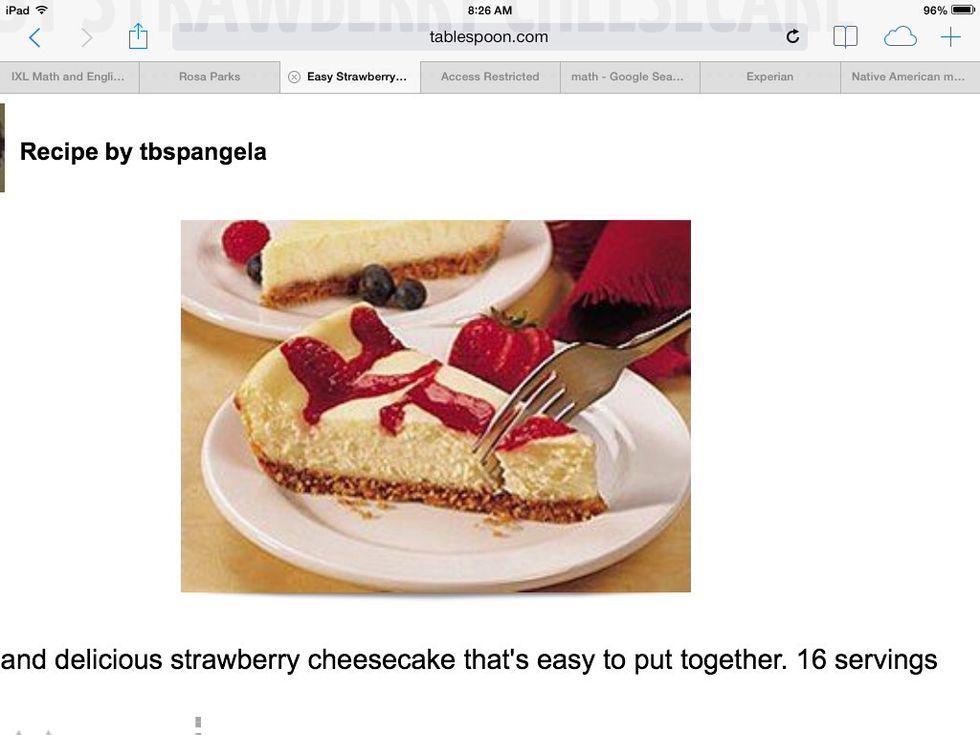 Preheat your oven to 375 degrees F.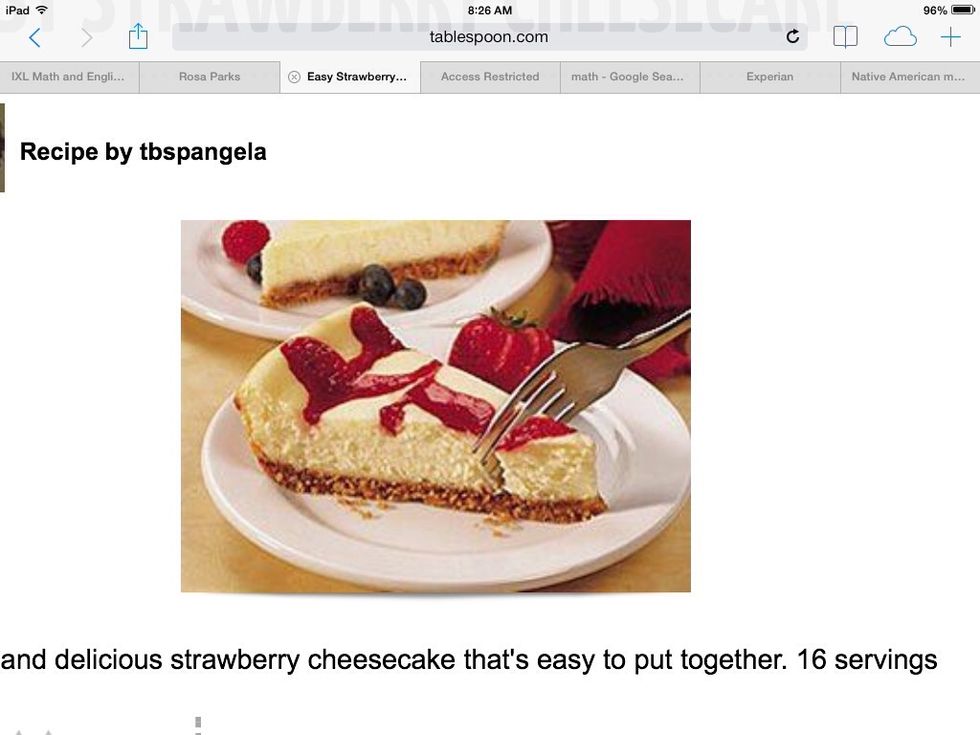 Mix the cream cheese and sugar in a bowl. Heat with electric beater until well blended. Add eggs and vanilla. Pour mixture into the pie crust making sure to level the mixture after you done pouring.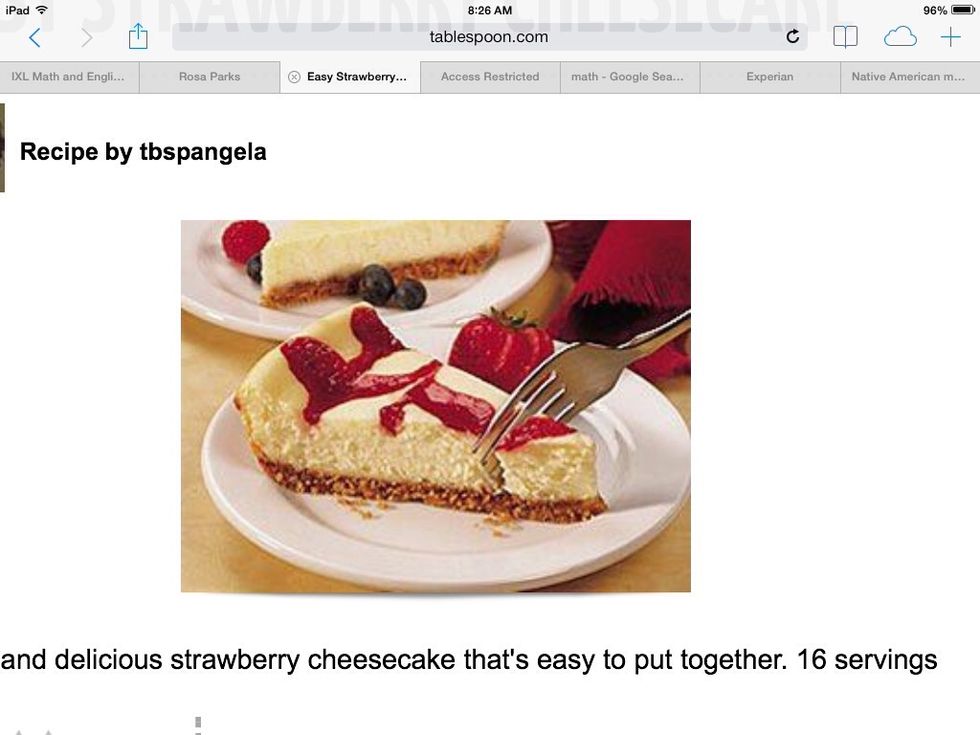 Bake for 45-50 minutes until just set. When you check the cheesecake, gently jiggle the pan. If the cheesecake moves too much like it's still gooey, you need to bake it longer.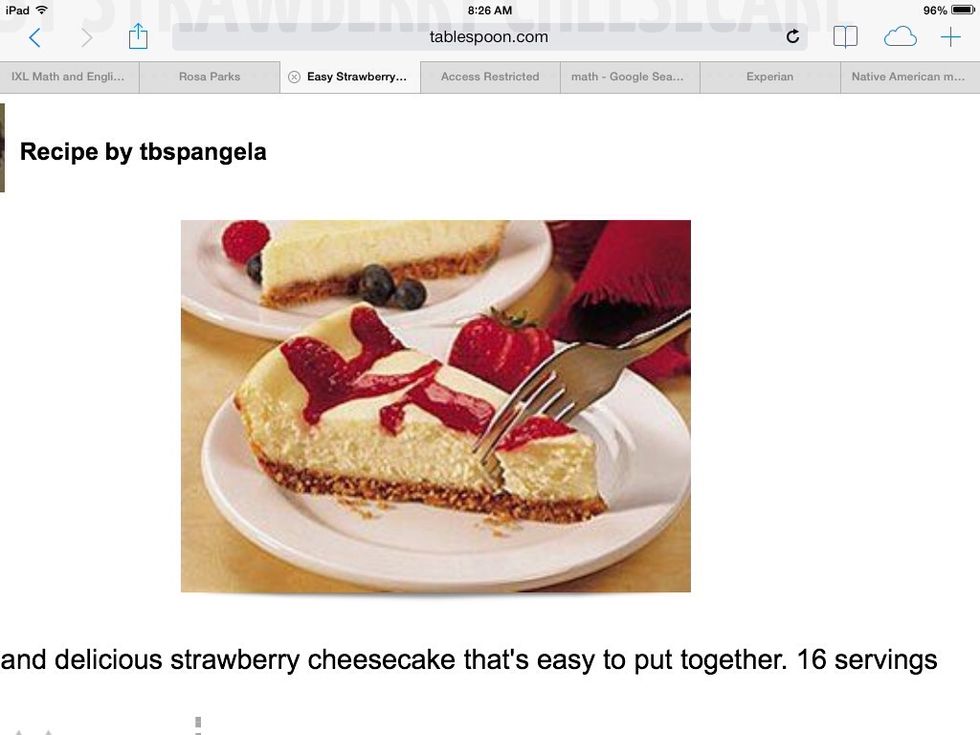 Remove the cake and allow it to sit on a wire rack until completely cool. Cover and refrigerate overnight.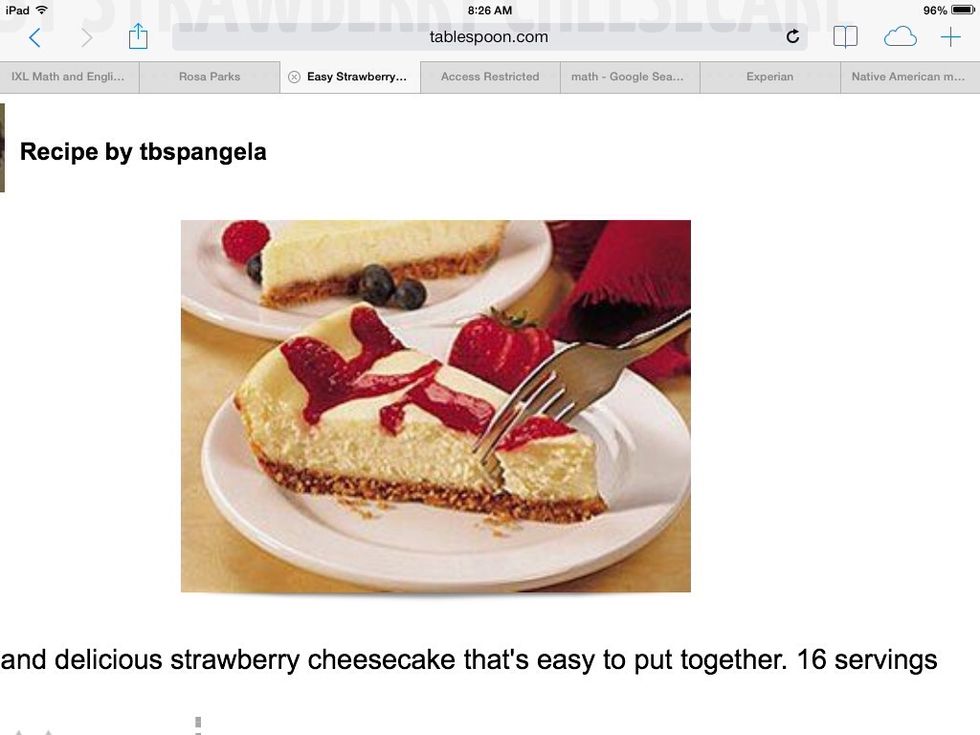 Than serving, spread enough of the strawberry pie filling to lightly cover the cheesecake. Extra pie filling can be used for those who like a little more topping.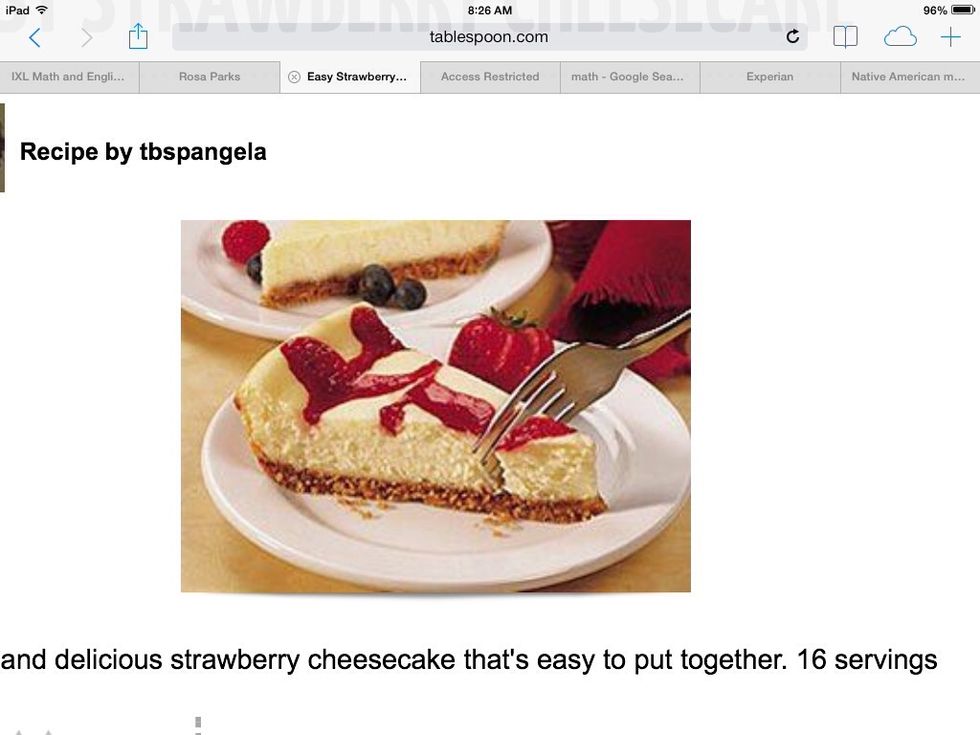 Now that you know the basics, it's extremely easy to mix things up and make a completely different tasting cake by altering a few ingredients.
The creator of this guide has not included ingredients