Make 'Strata' a Savoury Bread Pudding 🇺🇸
4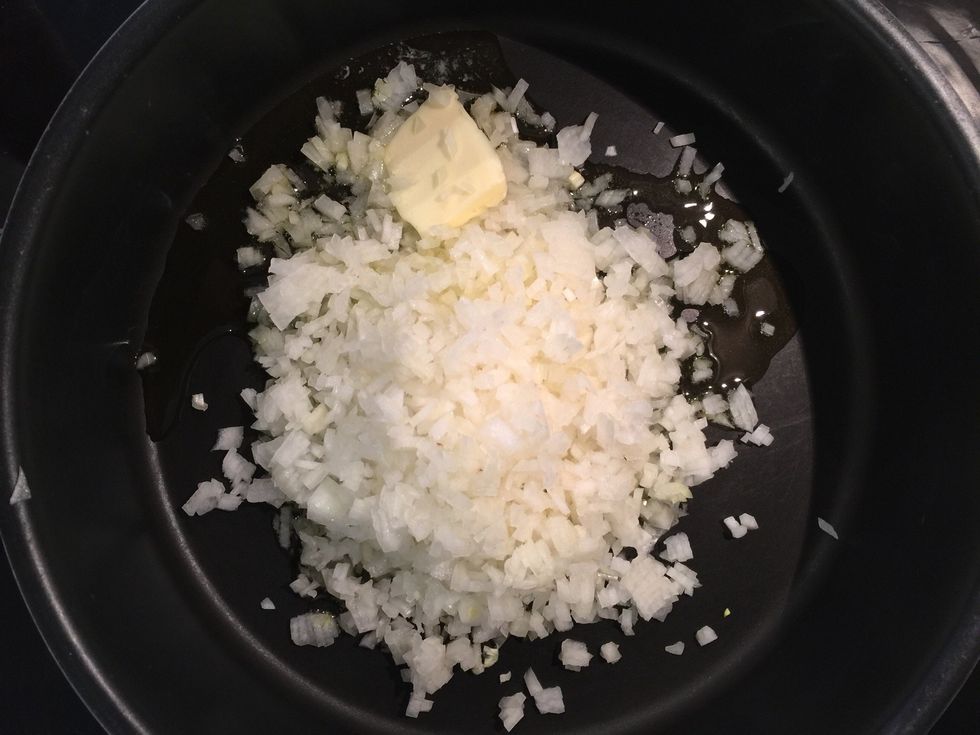 2 onions Finely chopped. Sweat on medium heat in 1 tbsp butter and 1 tbsp olive oil.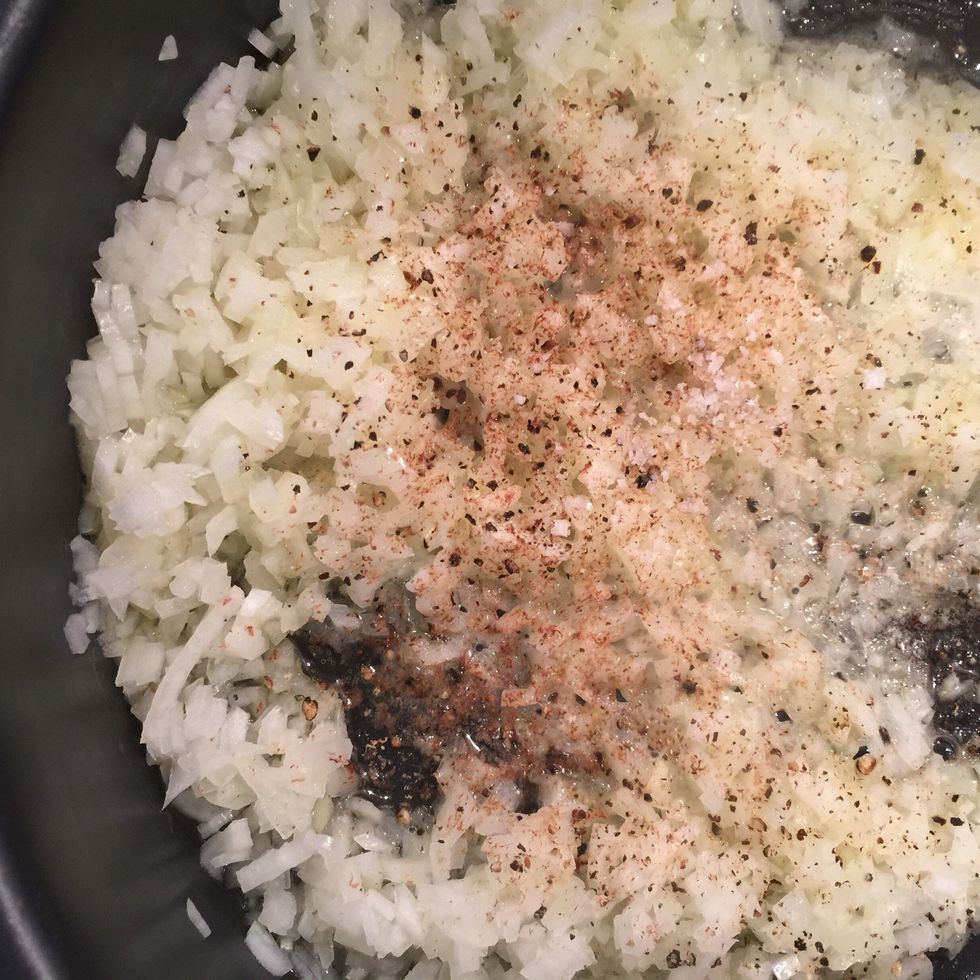 Add salt pepper and nutmeg. Careful with the salt. Feta and parmesan cheeses are salty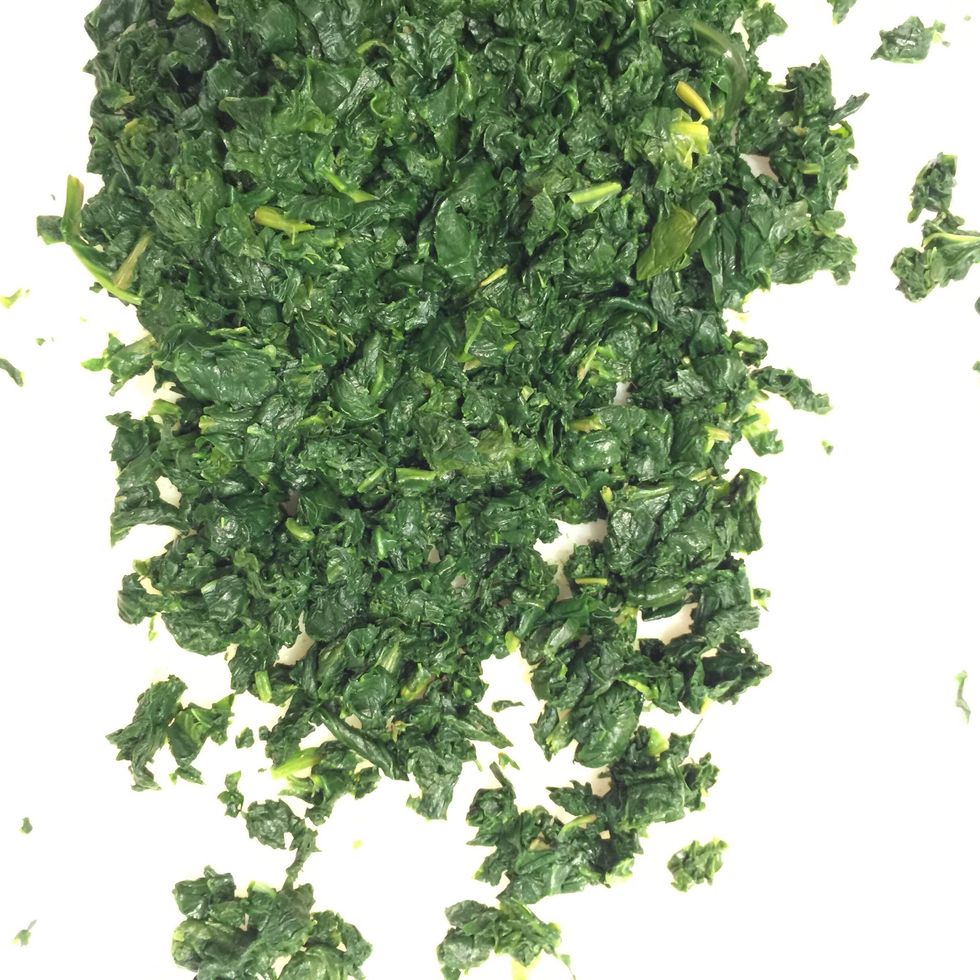 The 2 kg fresh spinach make around 600g, blanched, and well squeezed until all the liquid goes out. Then chopped. Of course one can use frozen spinach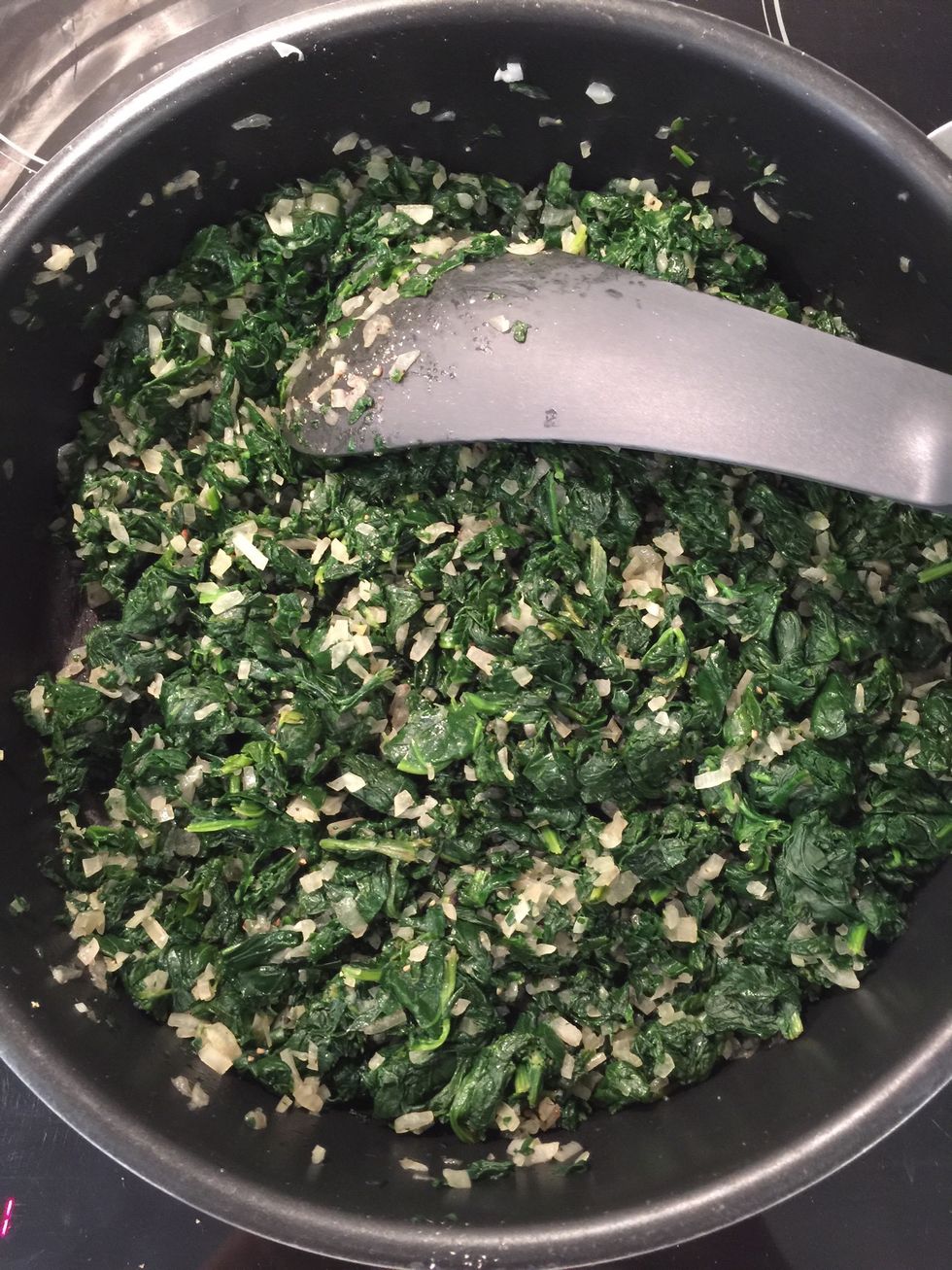 When onions are done put off the heat and add the spinach.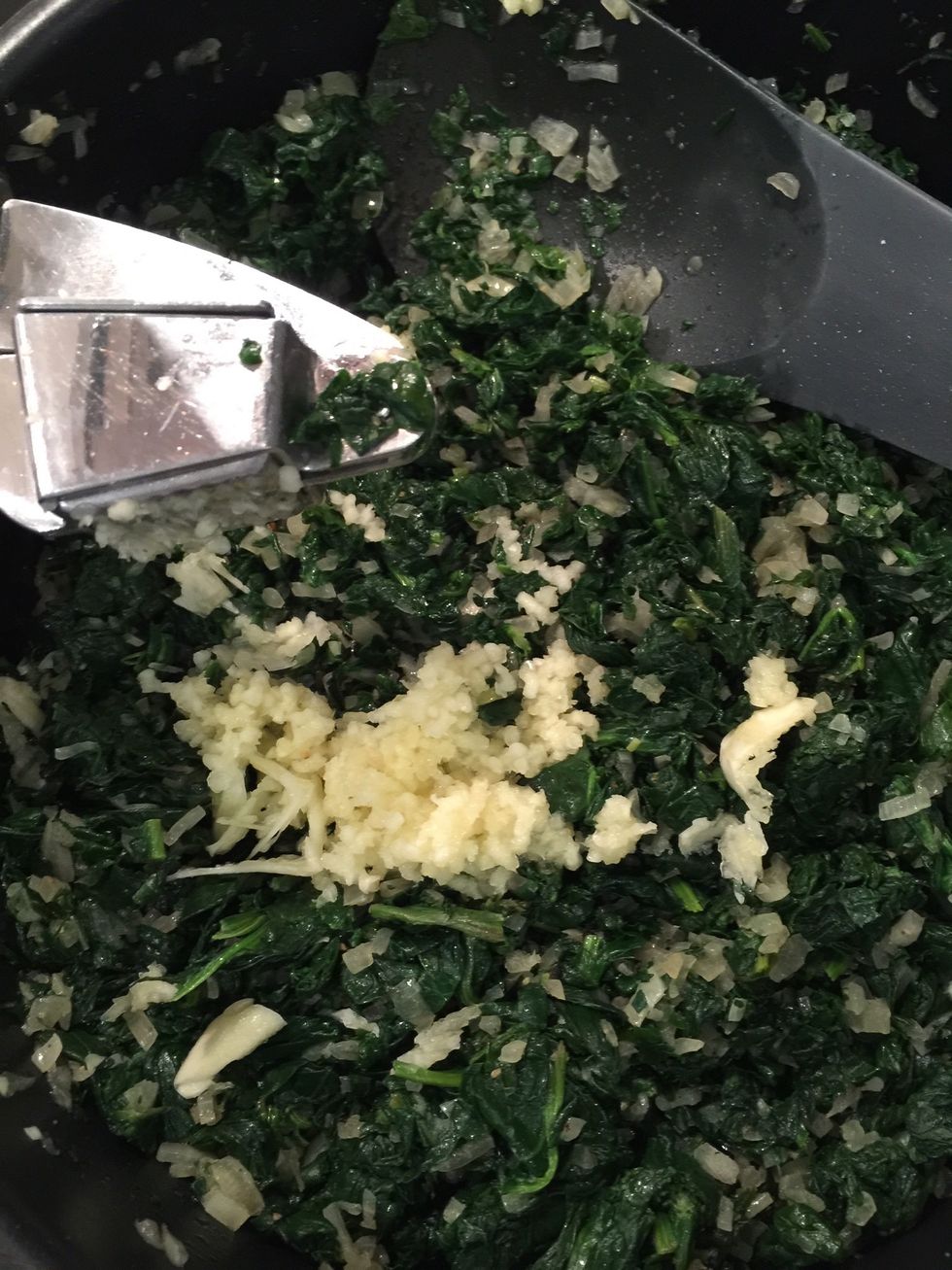 I add garlic (optional)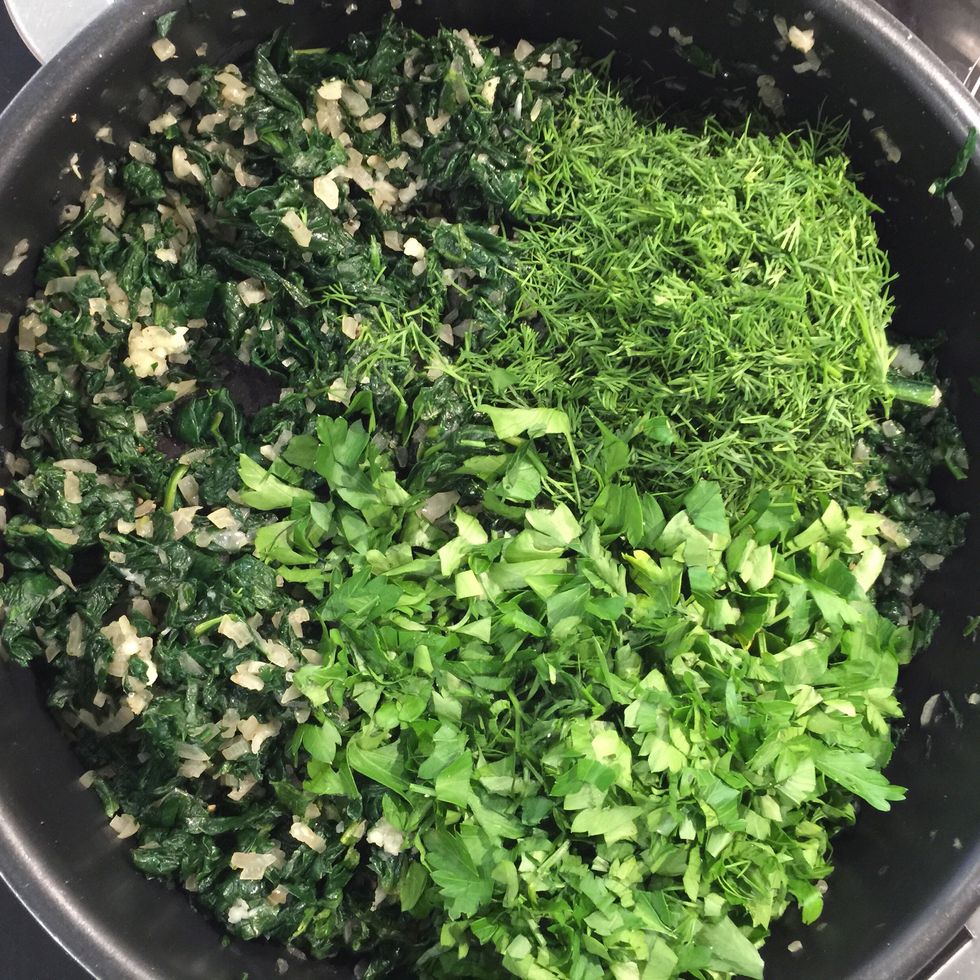 Add a bundle of chopped parsley and a chopped bundle of dill. Mix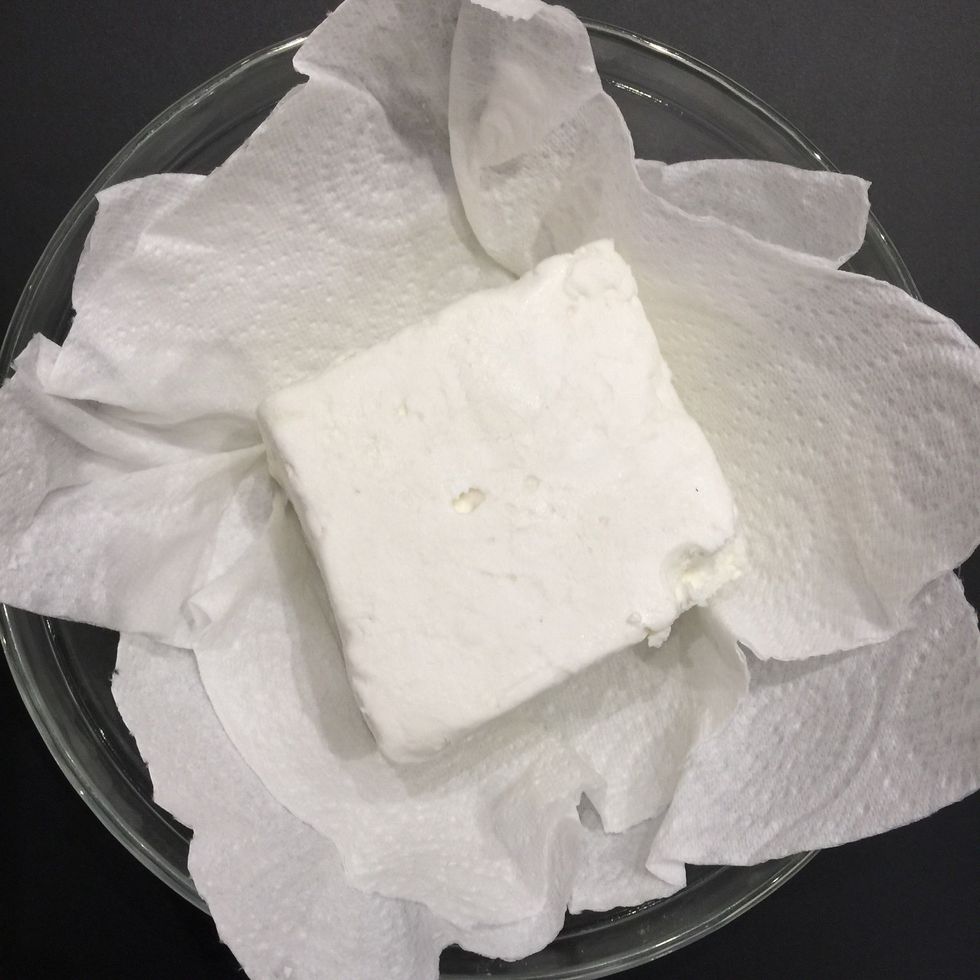 Drain the feta from extra liquid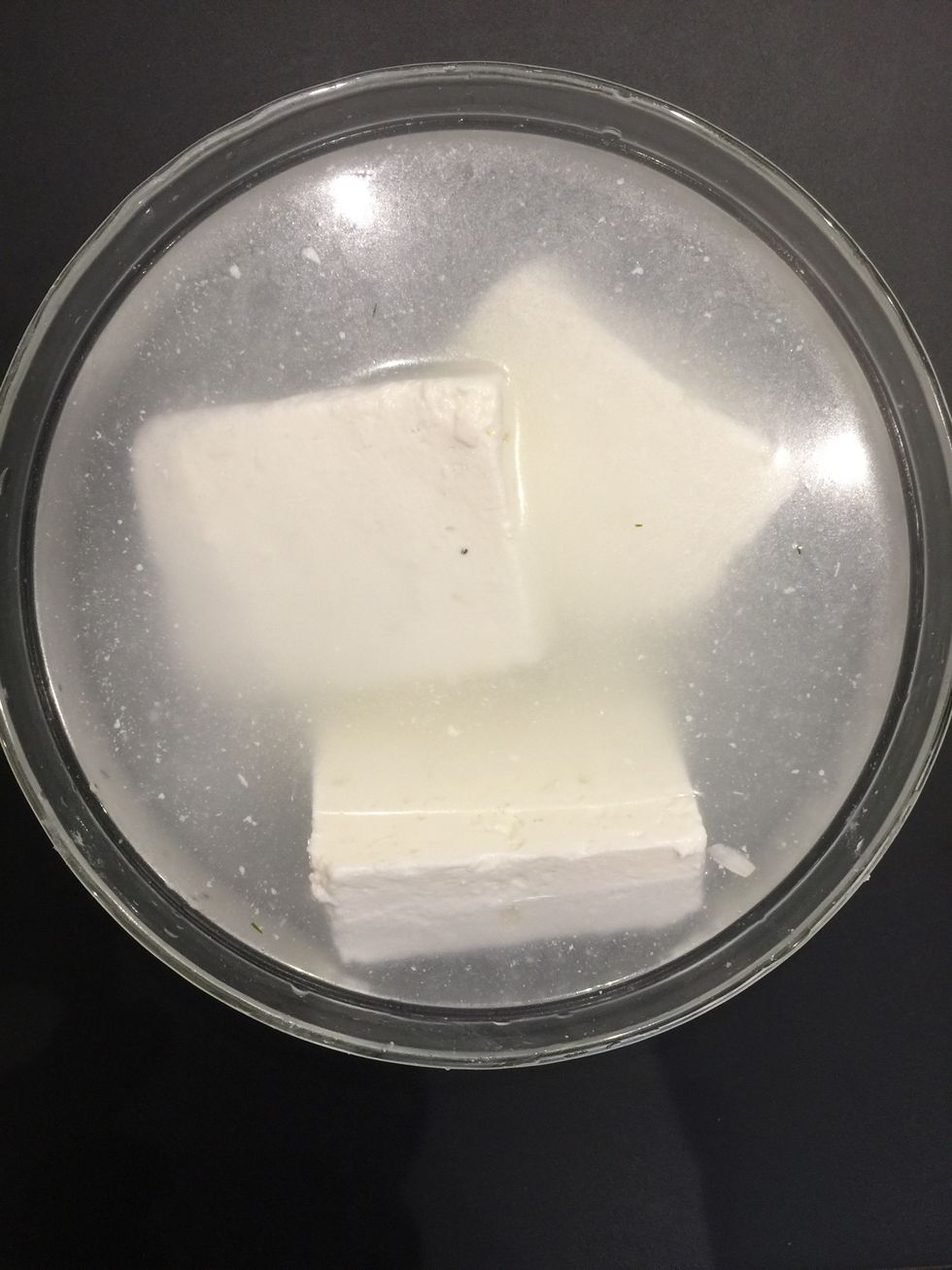 But if it is too salty. Cut it in few peices sol it in water 30 mins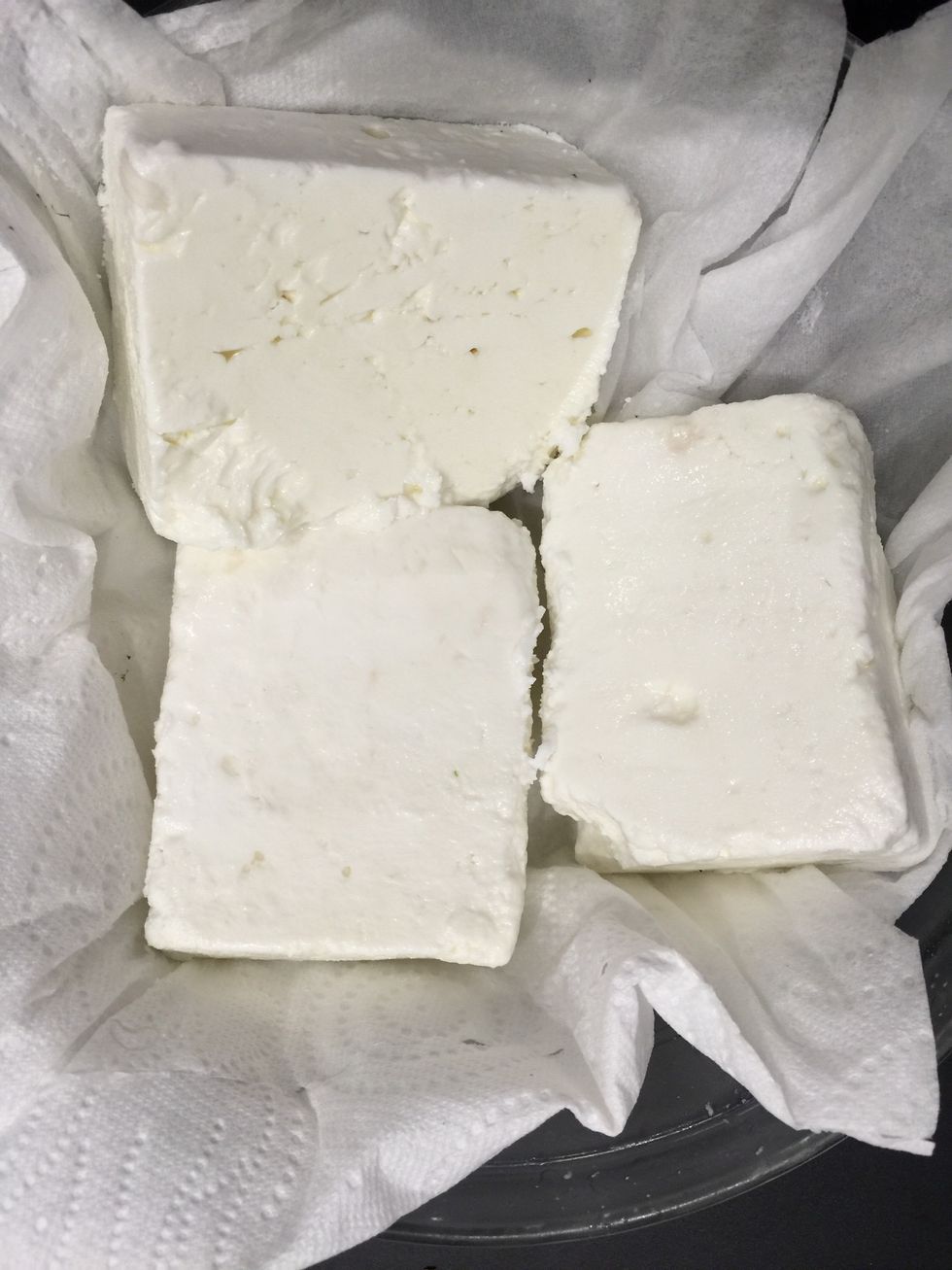 Then drain. When dry crumble into small peices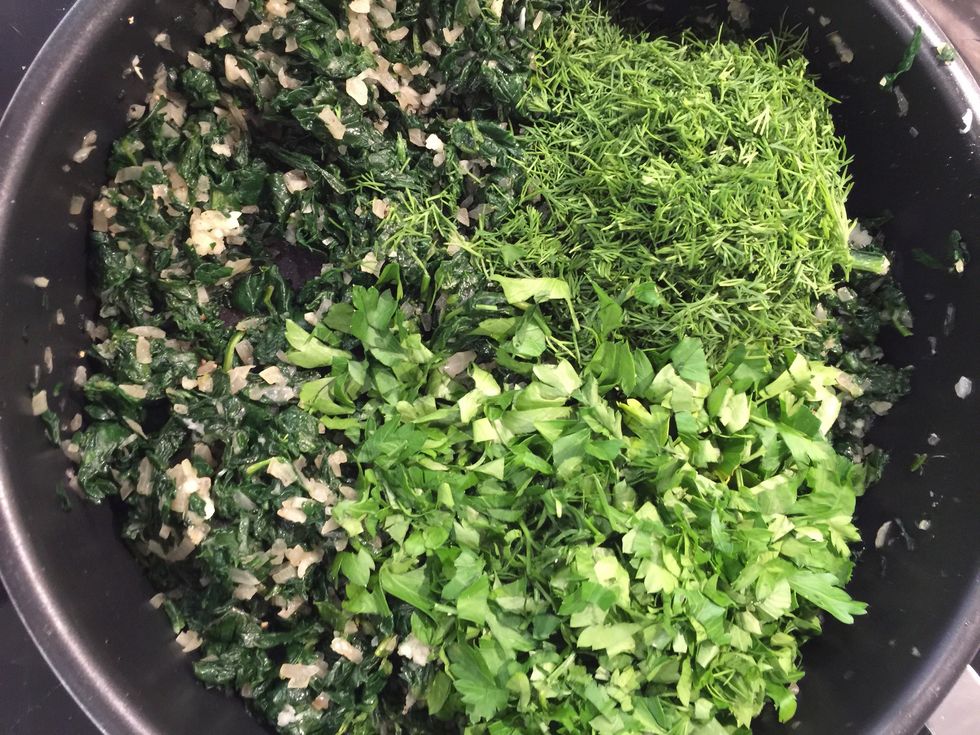 Add chopped dill and chopped parsley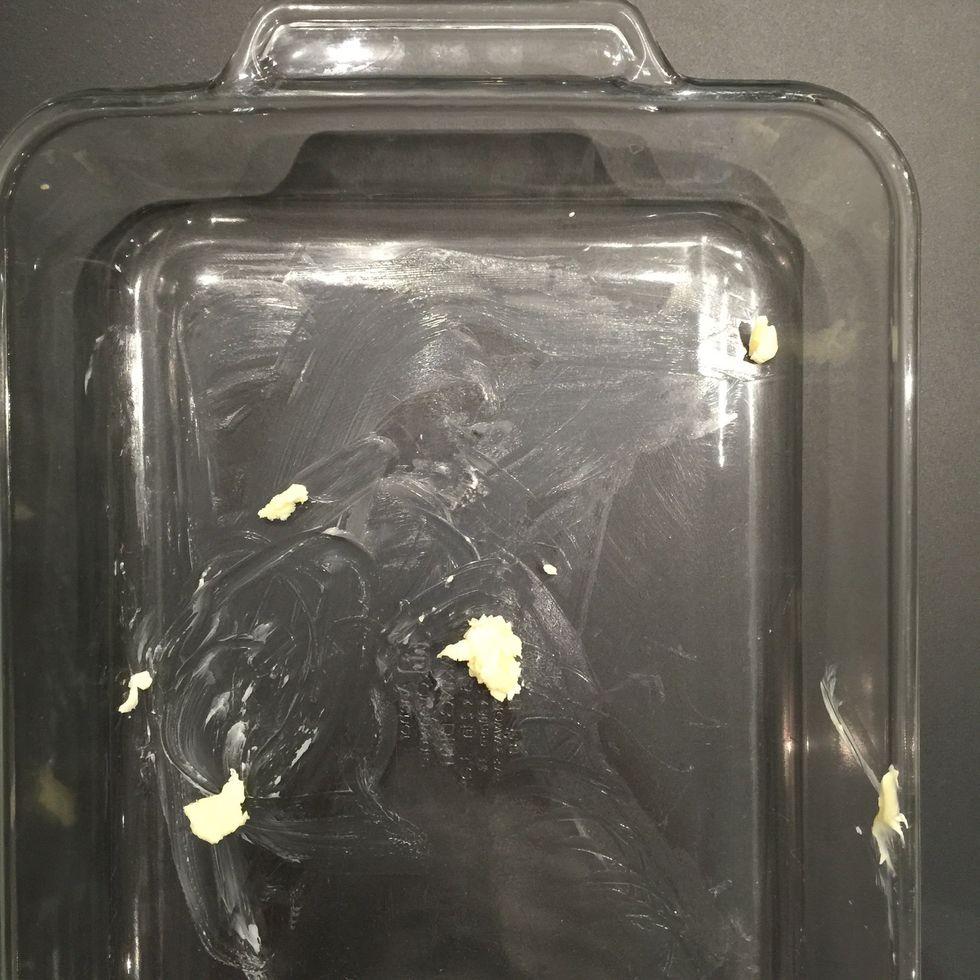 Butter generously a glass or a ceramic oven dish or an oven dish that can go to the table. 20x30 cm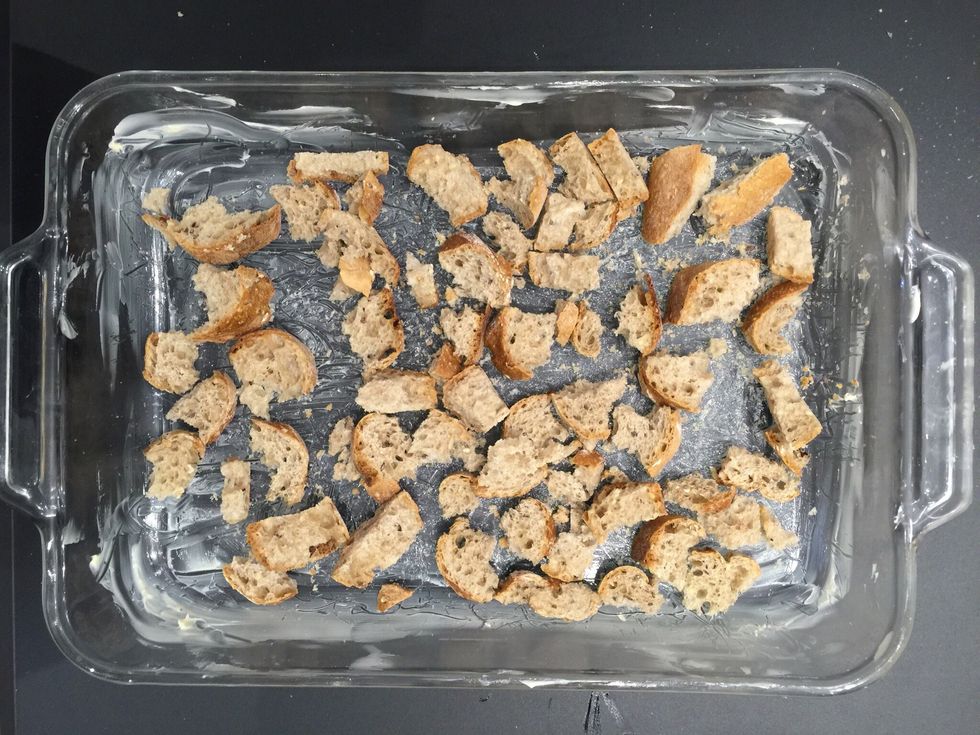 Putting it together. Put 1/2 of the bread in a tray. I am using multigrain French baguette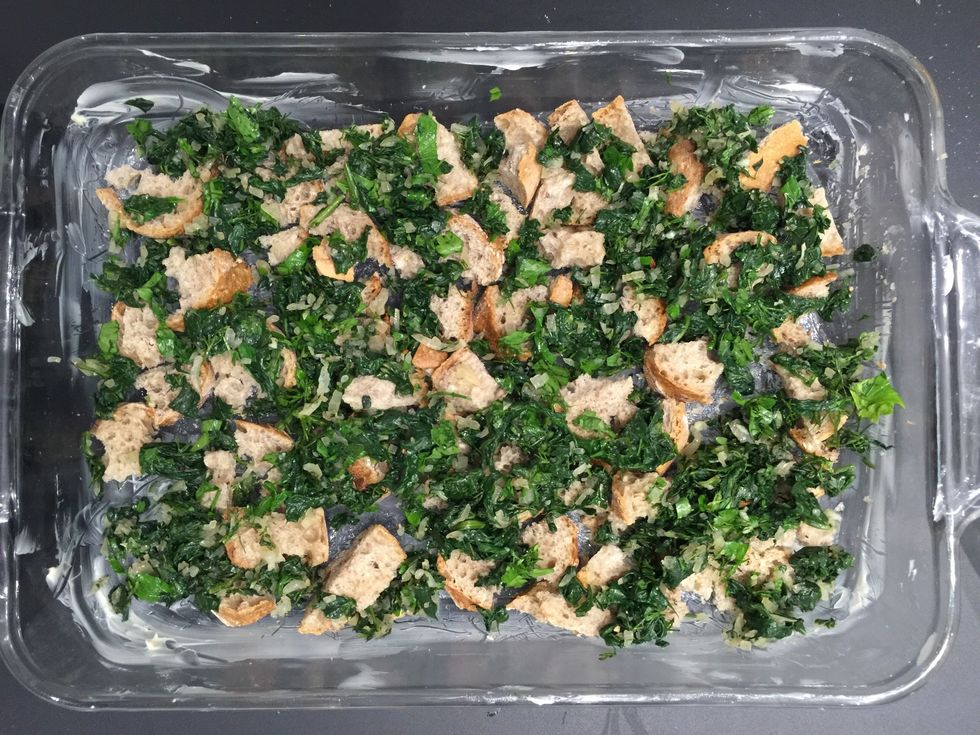 Add 1/2 of the spinach.
Add 1/2 of the crumbled feta, 1/2 of the grated Parmesan and emmental(or Gruyere or cheddar or what you might have available). Repeat the layer bread..spinach... Cheeses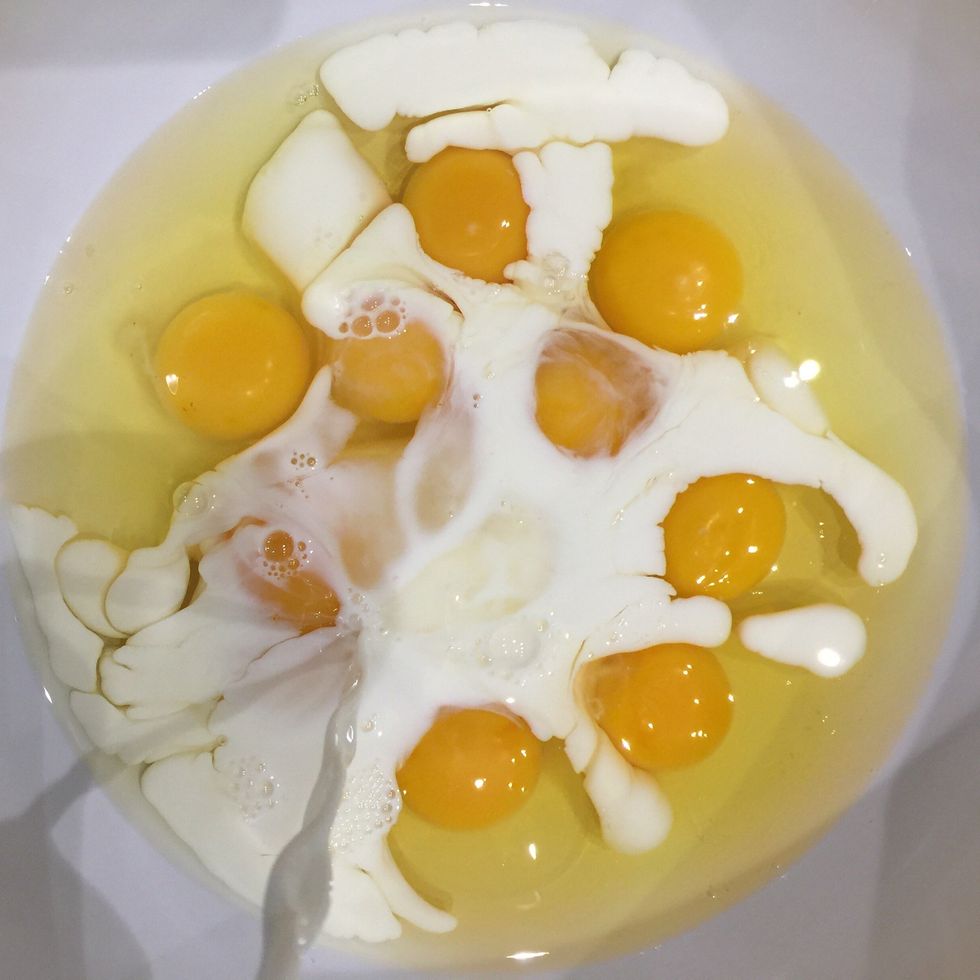 10 eggs and 4 cups of milk. Mix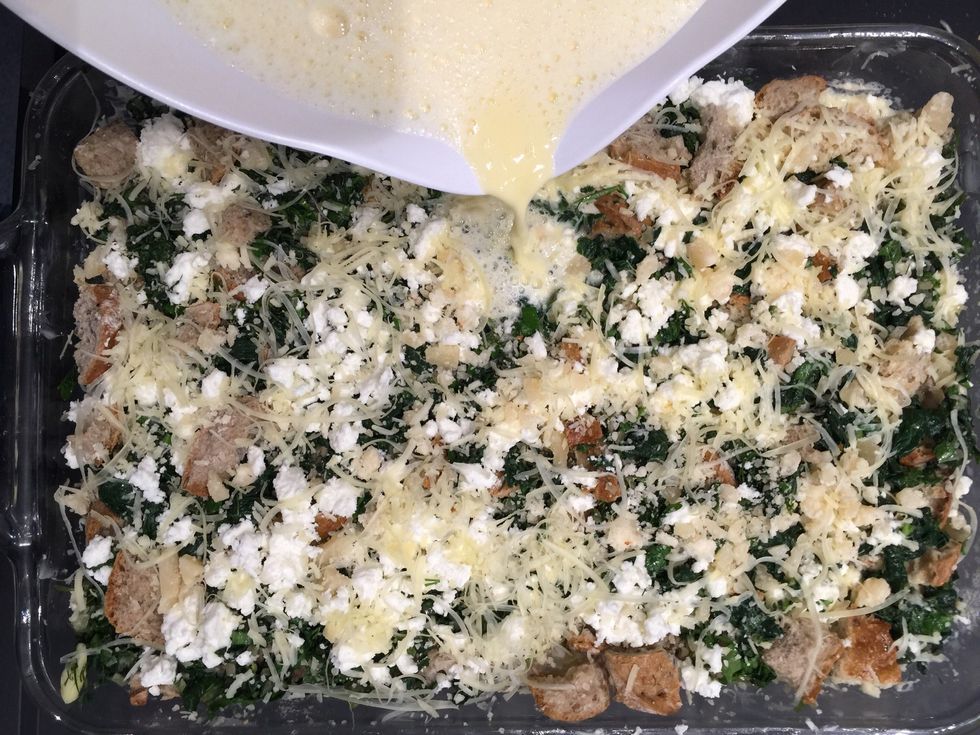 Pour over the tray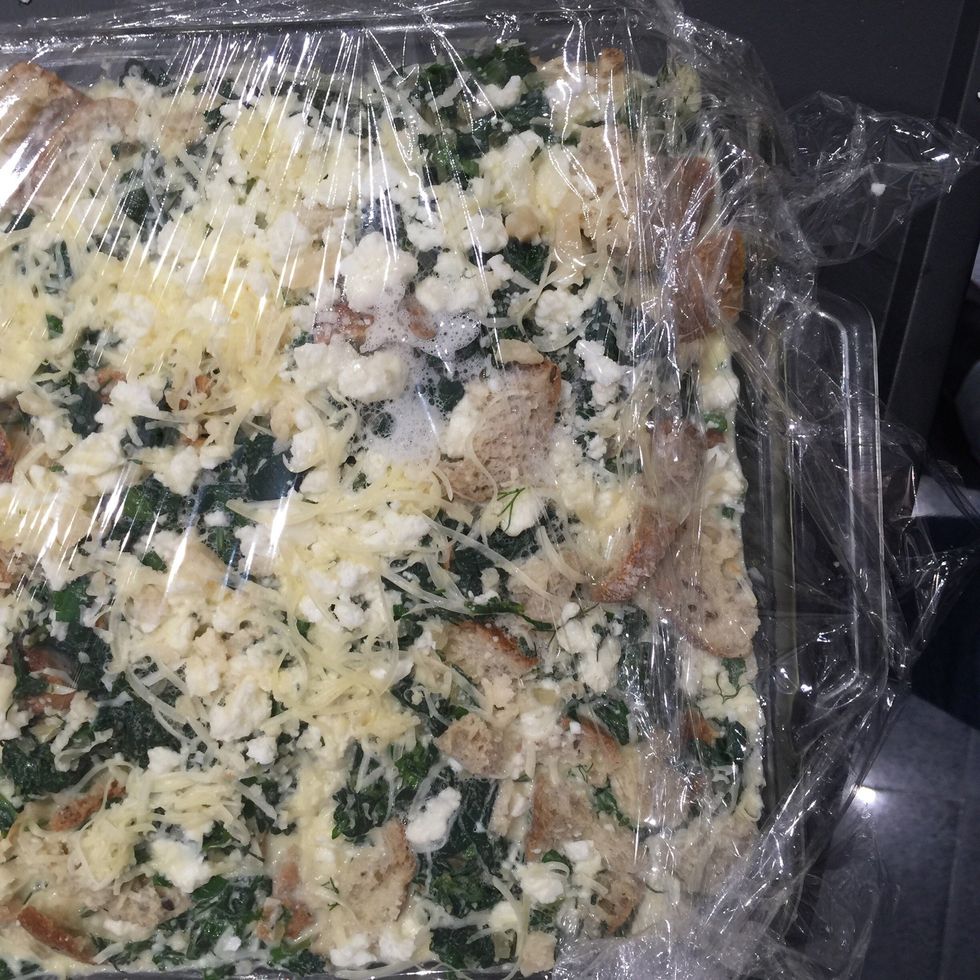 Cover with a plastic film. Chill overnight. Or at least for 6 hours to 1 day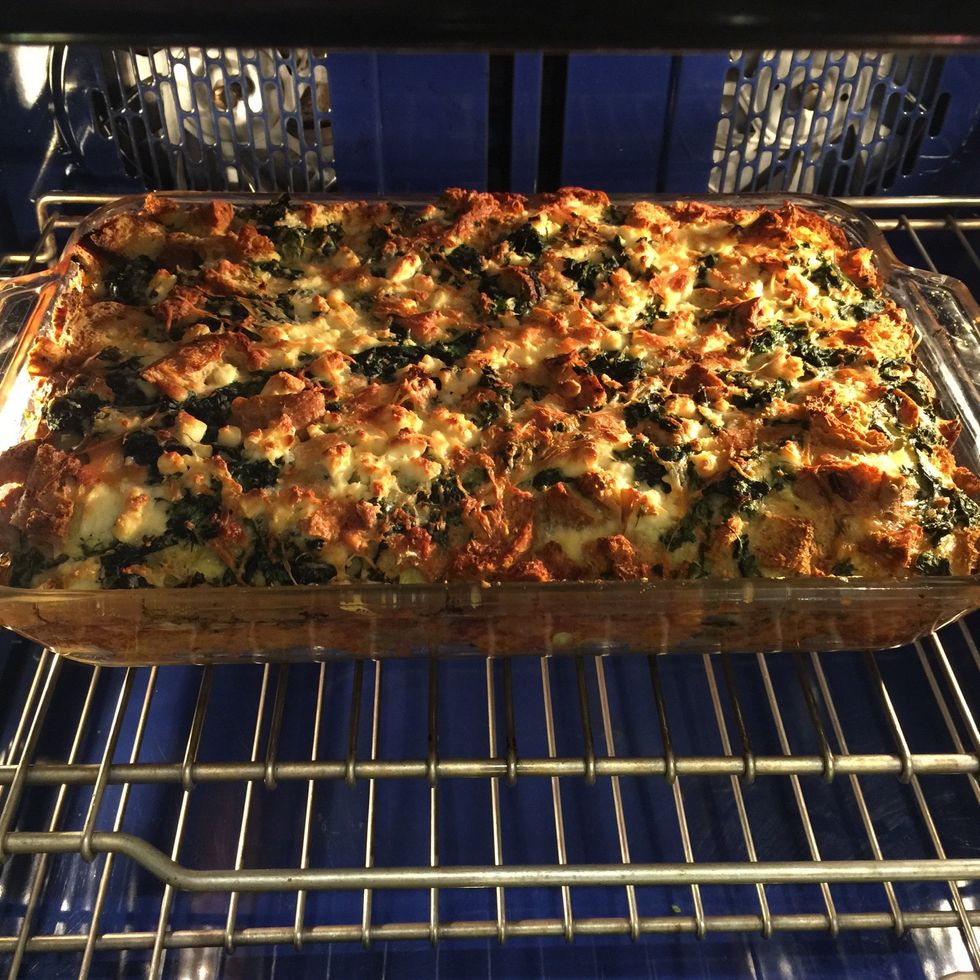 The next day or 10 hrs later. Bake it in a preheated oven 175C 55 mins
Serve hot
2.0c Onions cut
2.0kg Spinach
1.0Tbsp Butter and oil each
(Salt) pepper and nutmeg
400.0g Feta
Garlic (optional)
200.0g Stale bread or 3-4 cups
10.0 Eggs
4.0c Milk
1.0c Gruyere or emental cheese grated
1.0c Parmesan cheesr grated