Add the EVOO to cover the bottom of pot & heat on low. Add the garlic & stir to keep it from burning.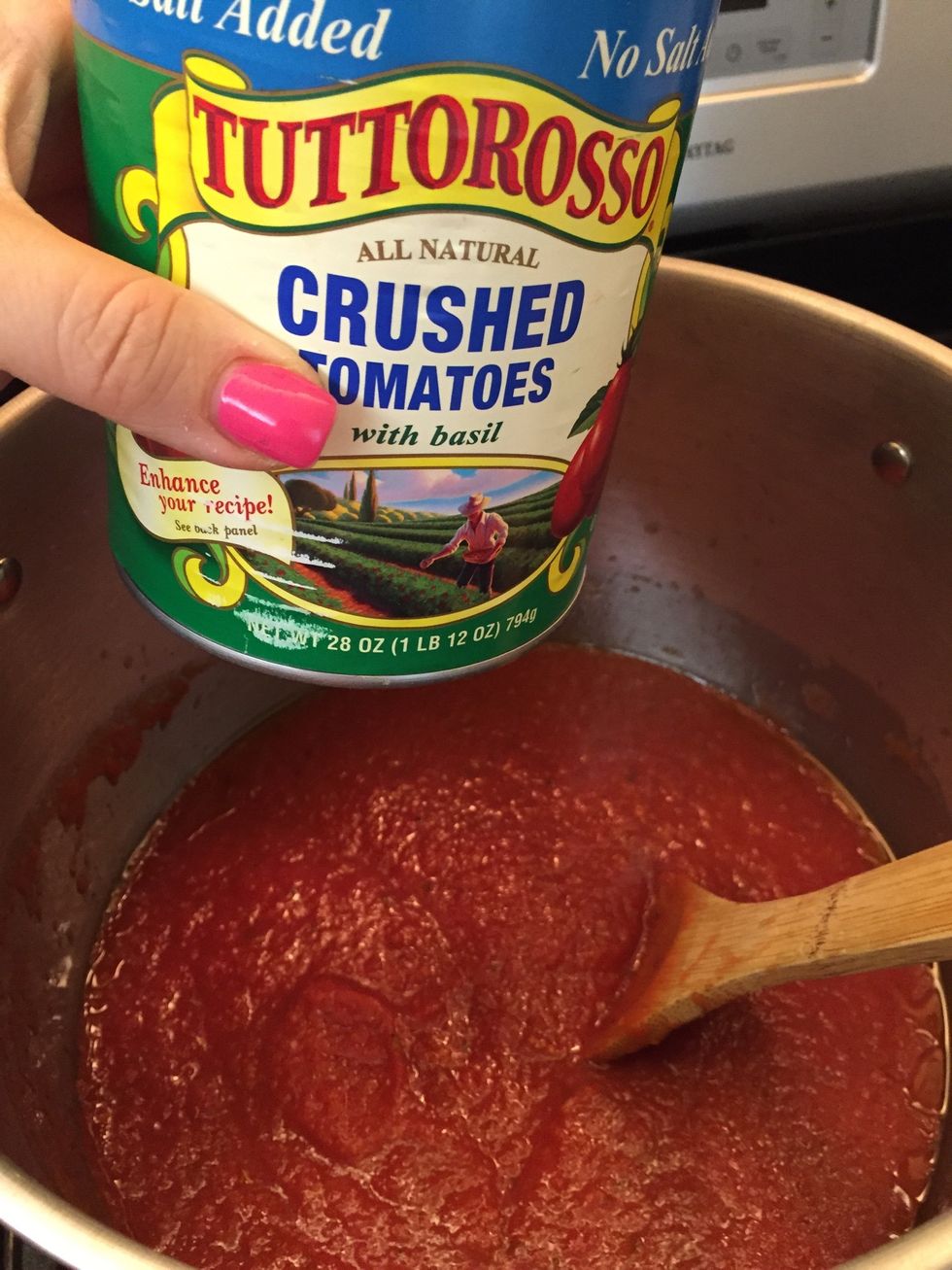 Add the cans of crushed tomato & stir to combine with the EVOO & garlic. Turn up the heat to medium.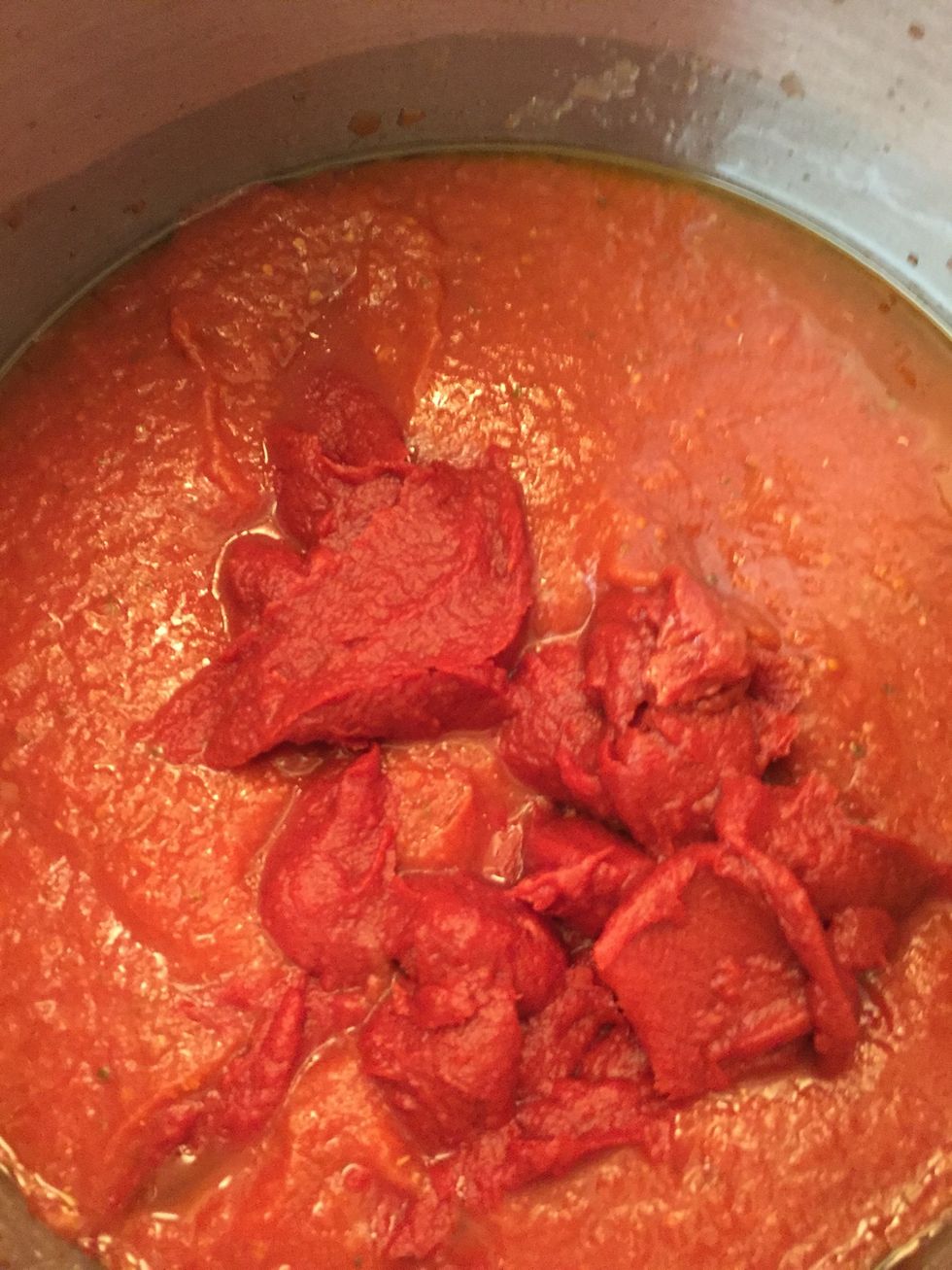 Add the tomato paste. Stir and make sure it's completely incorporated into the sauce.
Add the water. You can add more or less depending on how thick you like your sauce. This amount makes the sauce stick to the spoon, but it still runs off.
Add fresh basil. You can also add other fresh herbs such as oregano & parsley.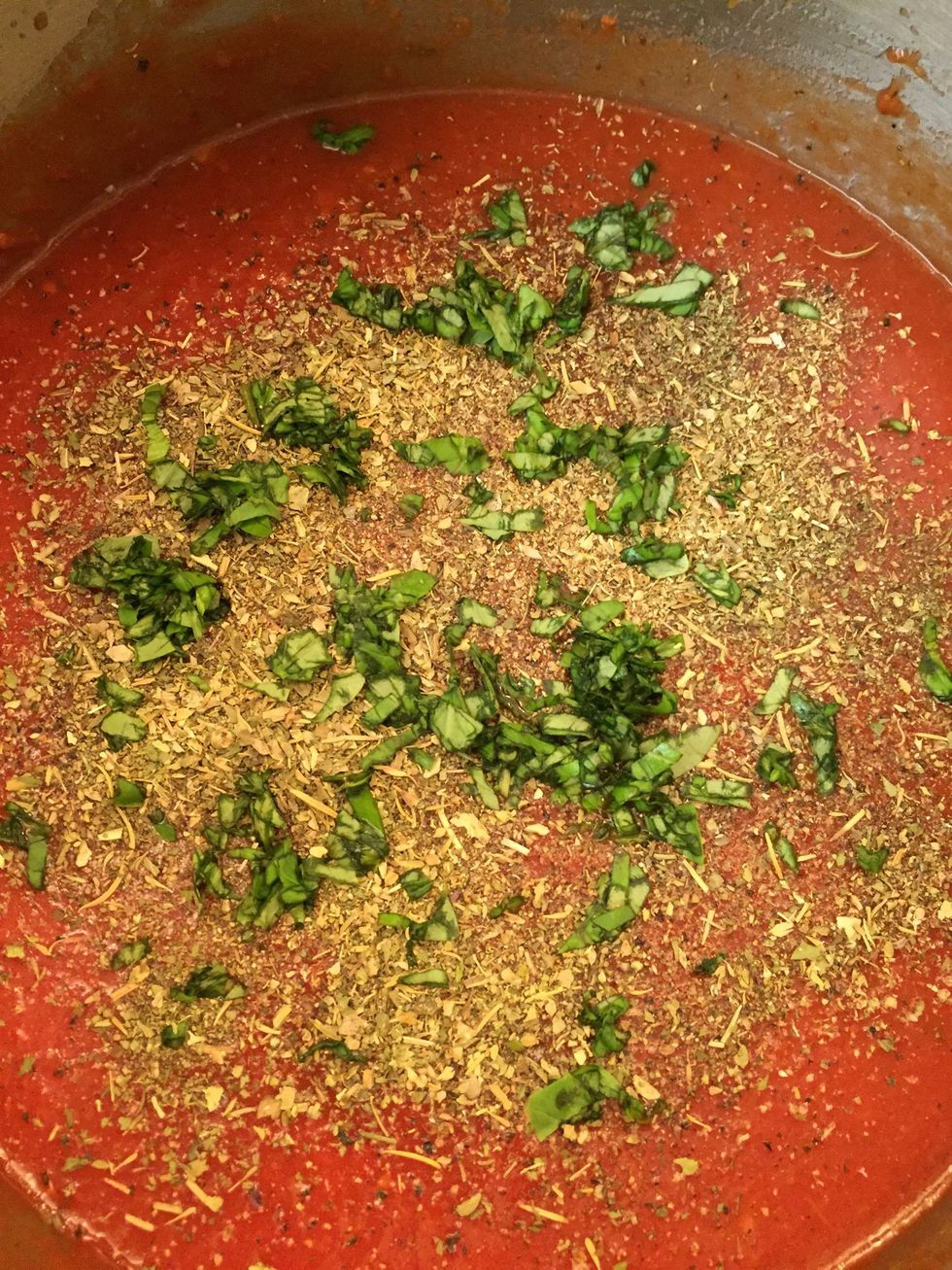 Season with sea salt, black pepper, Italian seasoning, oregano (if not fresh), parsley (if not fresh), & paprika.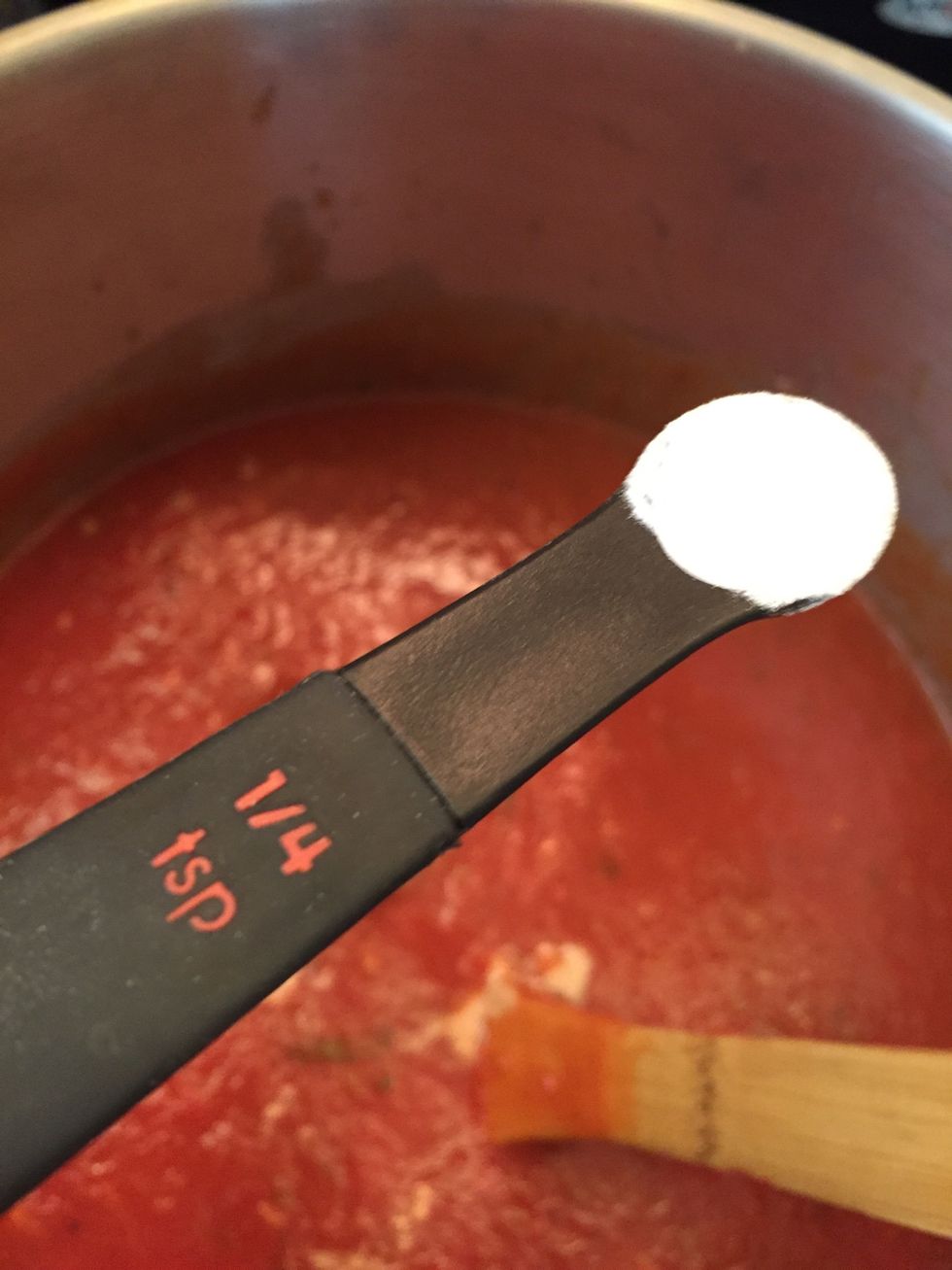 Add the baking soda.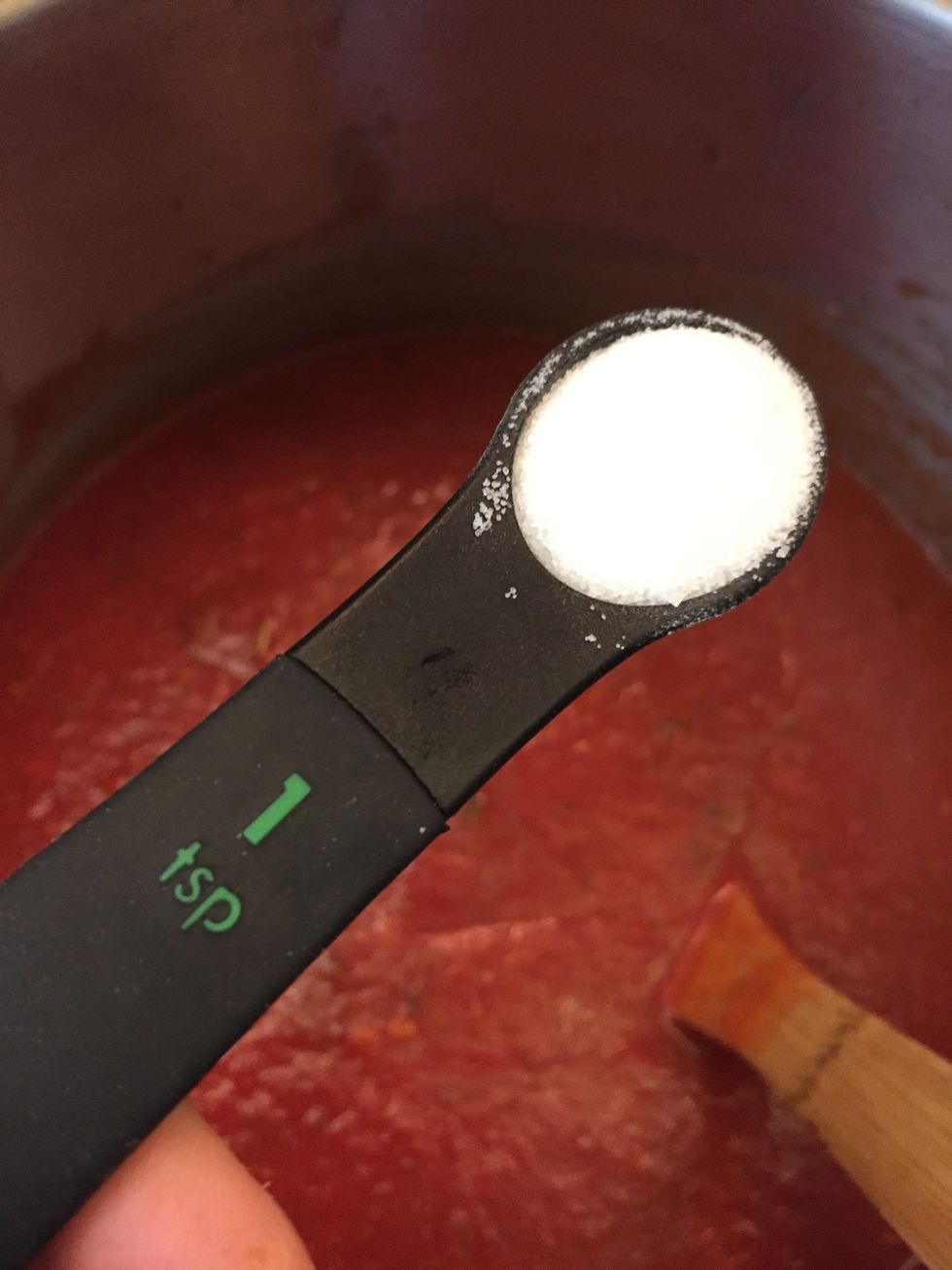 Add the sugar.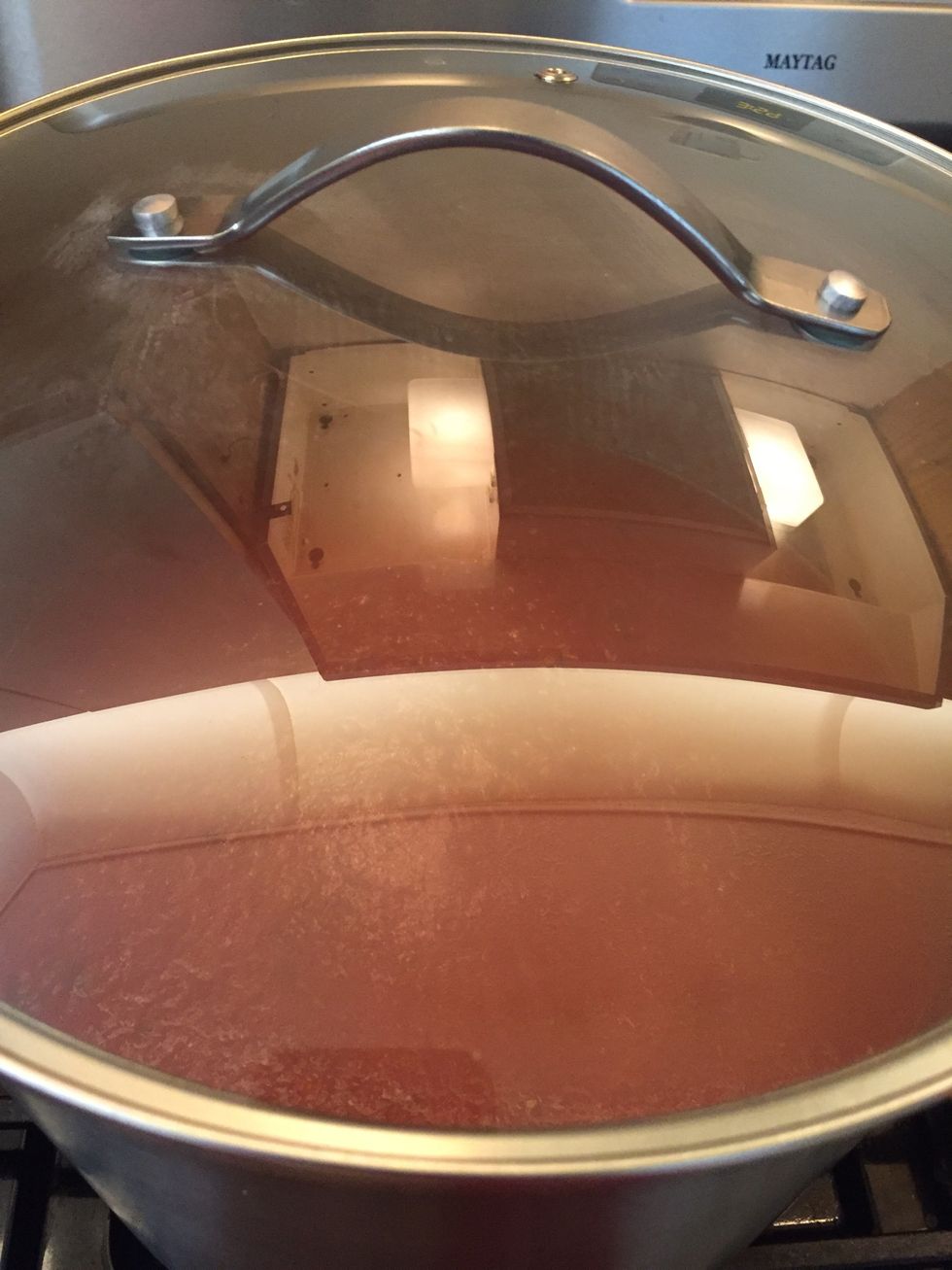 Stir the sauce to mix all the ingredients. Cover & bring to a boil on high heat.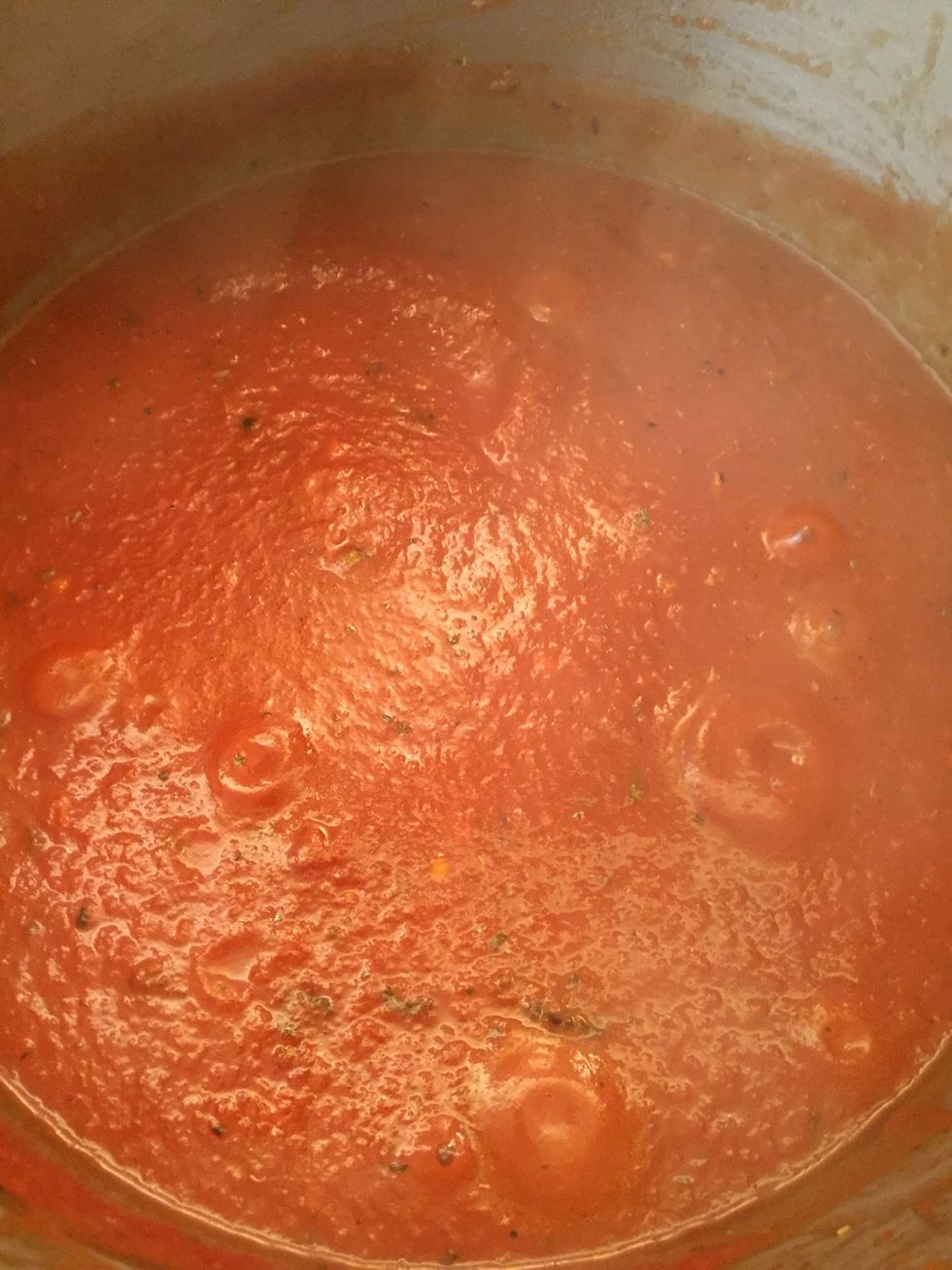 Once the sauce boils, lower the heat to a simmer & cook for 2 hours. You can cook longer if you see that it's not as thick as you want.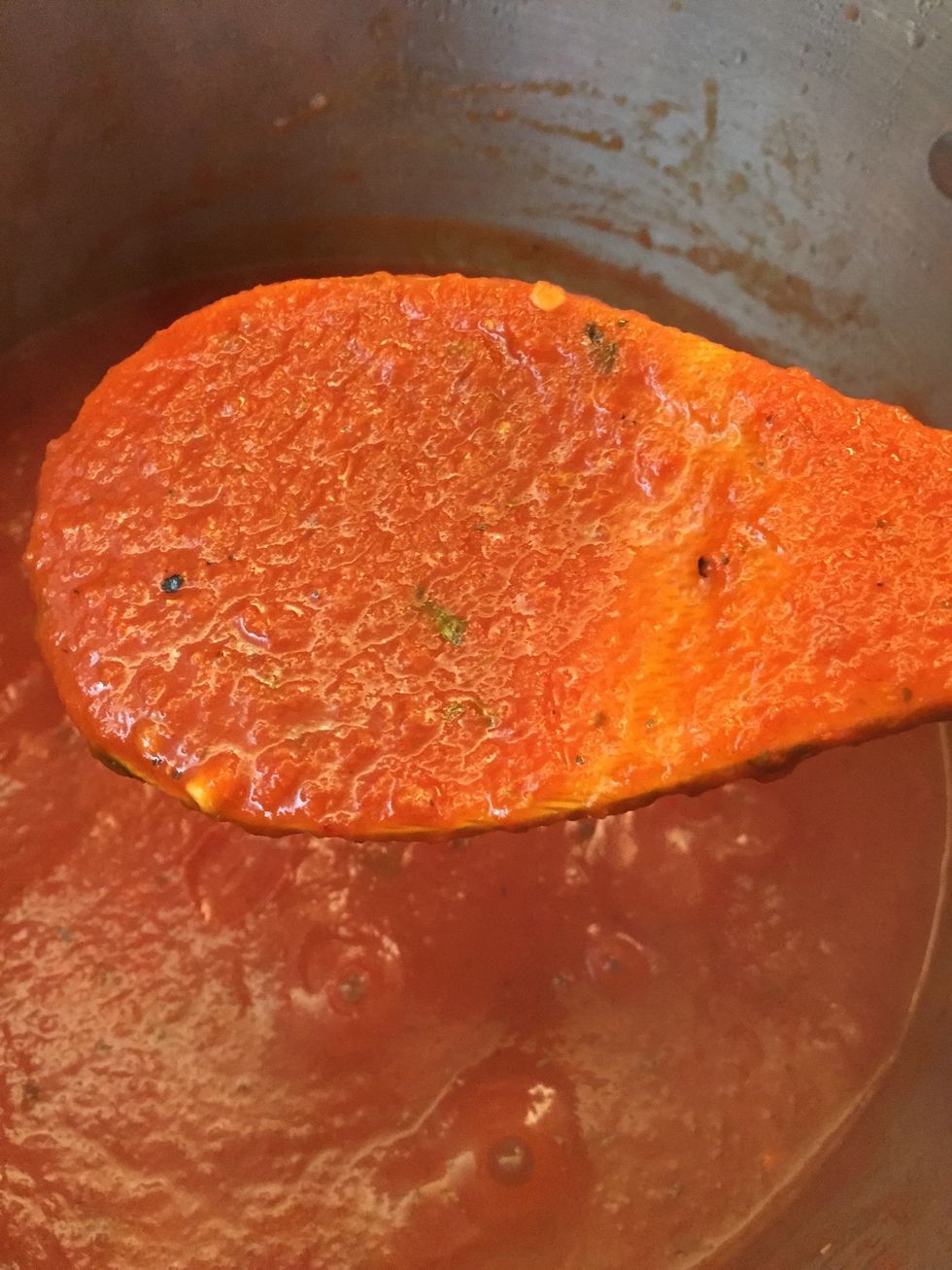 Stir the sauce as it cooks about every 15-20 minutes.
Meatballs: Combine the ground beef & pork, bread crumbs, eggs, grated cheese, Italian seasoning, fresh basil, fresh parsley, oregano, garlic powder, sea salt, & black pepper. Roll into balls.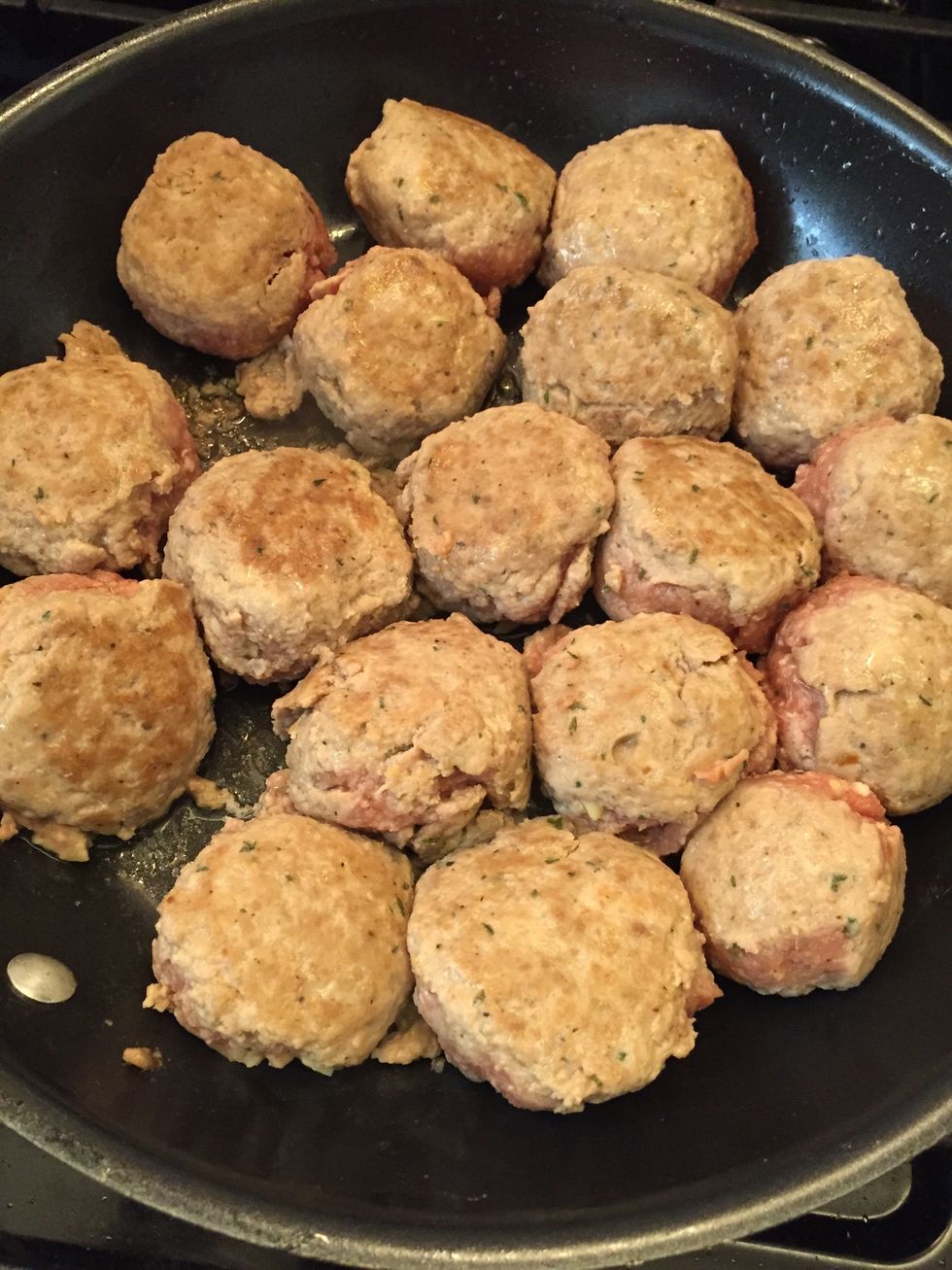 Cook until brown.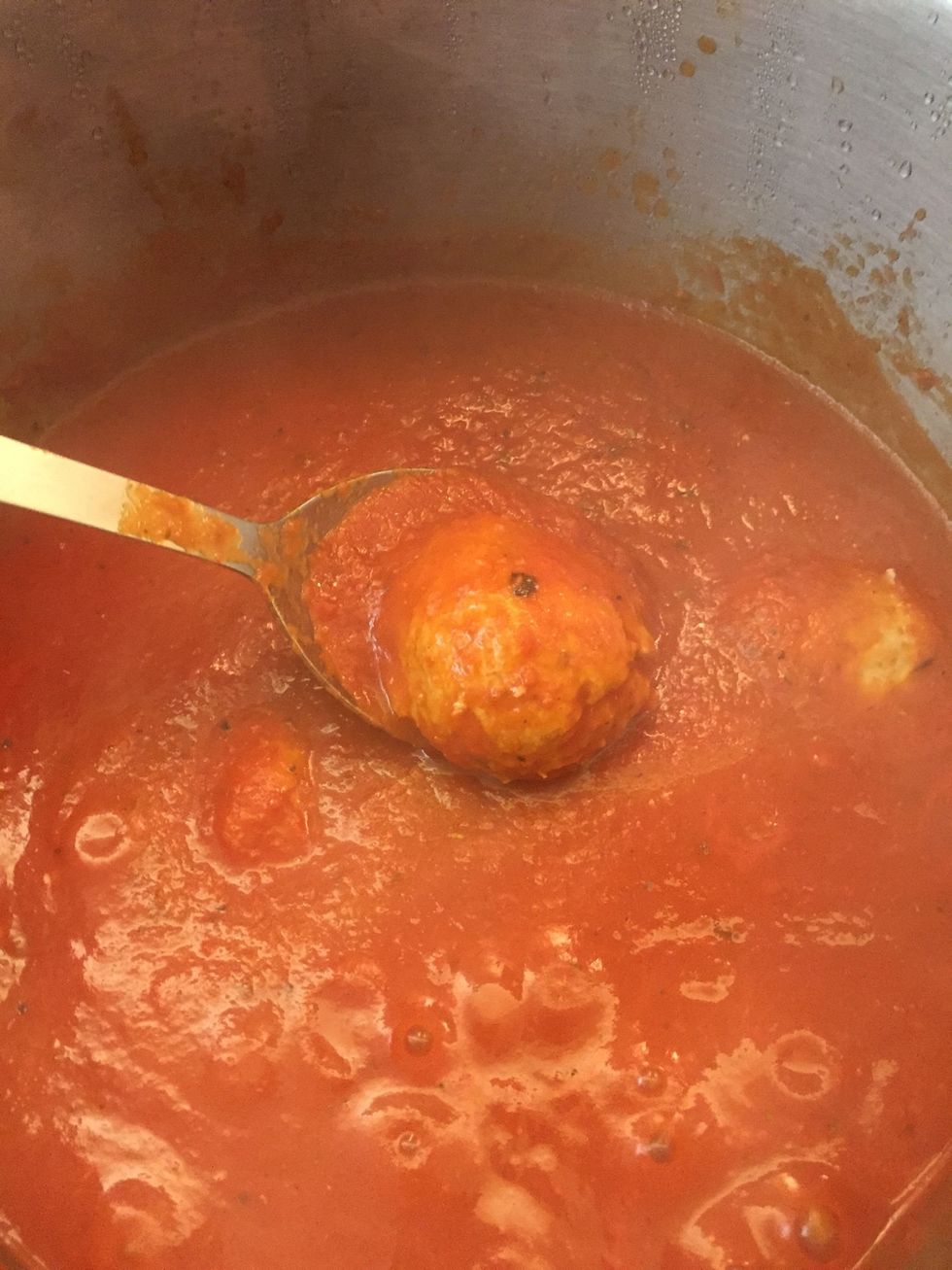 Add meatballs to the sauce one hour before sauce is done cooking.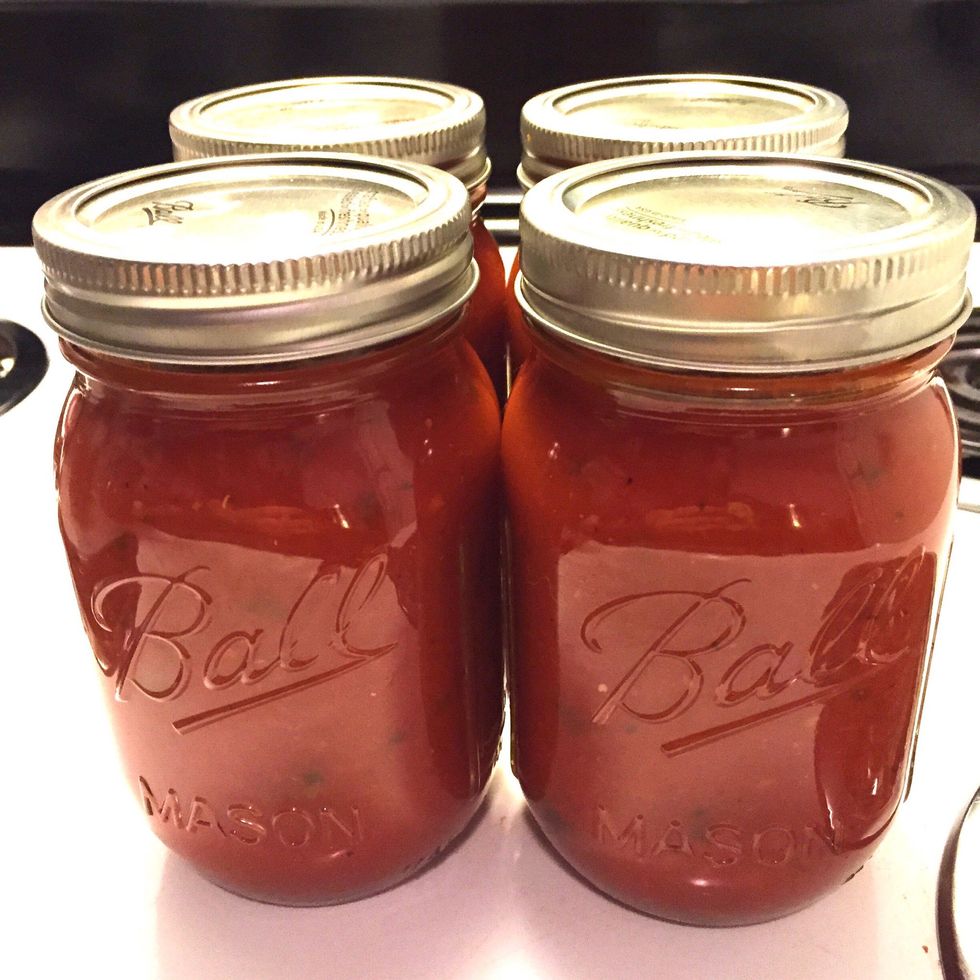 Pour sauce into mason jars. Cover with kitchen towel & let them cool & seal. This recipe makes about 7 jars.
This is one jar of sauce & one pound of linguine.
Served with meatballs & topped with grated cheese.
Sauce:
EVOO
4.0 Large Cloves of Garlic, minced
4.0 Cans Crushed Tomato (28oz)
4.0 Cans Tomato Paste (6oz)
28.0oz Water (use crushed tomato can)
Fresh Basil
Fresh parsley
Sea Salt
Black Pepper
Italian Seasoning
Oregano
Paprika
1/4tsp Baking Soda
1.0tsp Sugar
Meatballs:
1.0lb Ground Beef
1.0lb Ground Pork
1.0c Italian Seasoned Bread Crumbs
2.0 Eggs
1/4c Grated Pecorino Romano Cheese
Fresh Basil
Fresh Parsley
Oregano
Sea Salt
Black Pepper
Garlic Powder