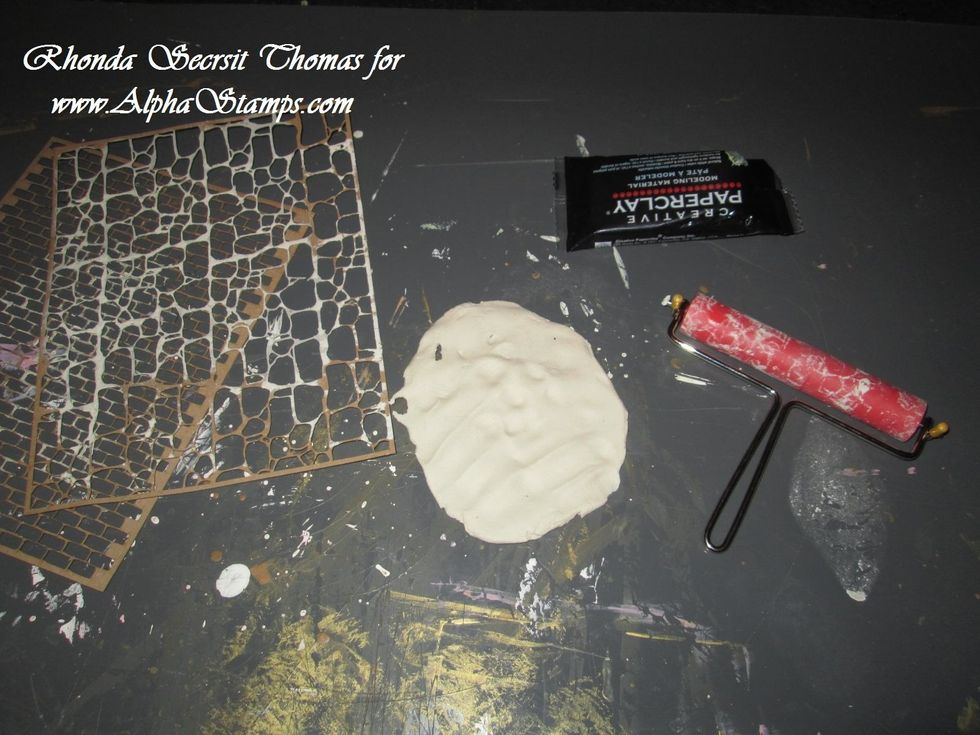 Using a Brayer, roll out a thin yet sturdy layer of Creative Paperclay.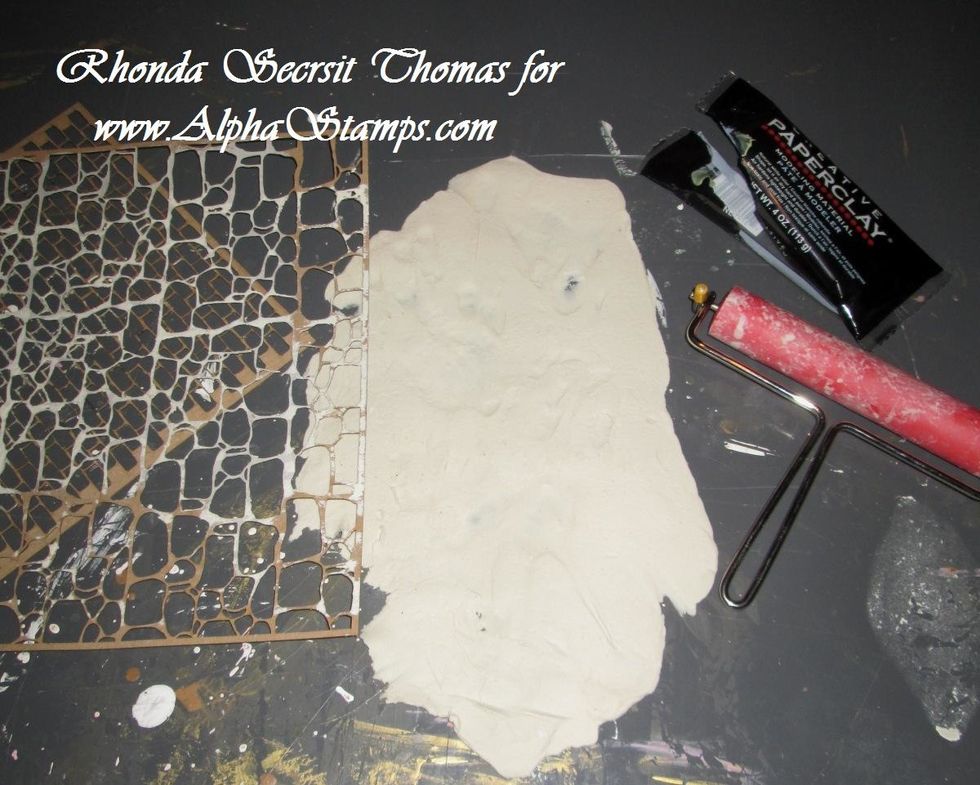 Next, gently place a Stone Wall Chipboard Texture Sheet or Brick Wall Chipboard Texture Sheet on top of the PaperClay.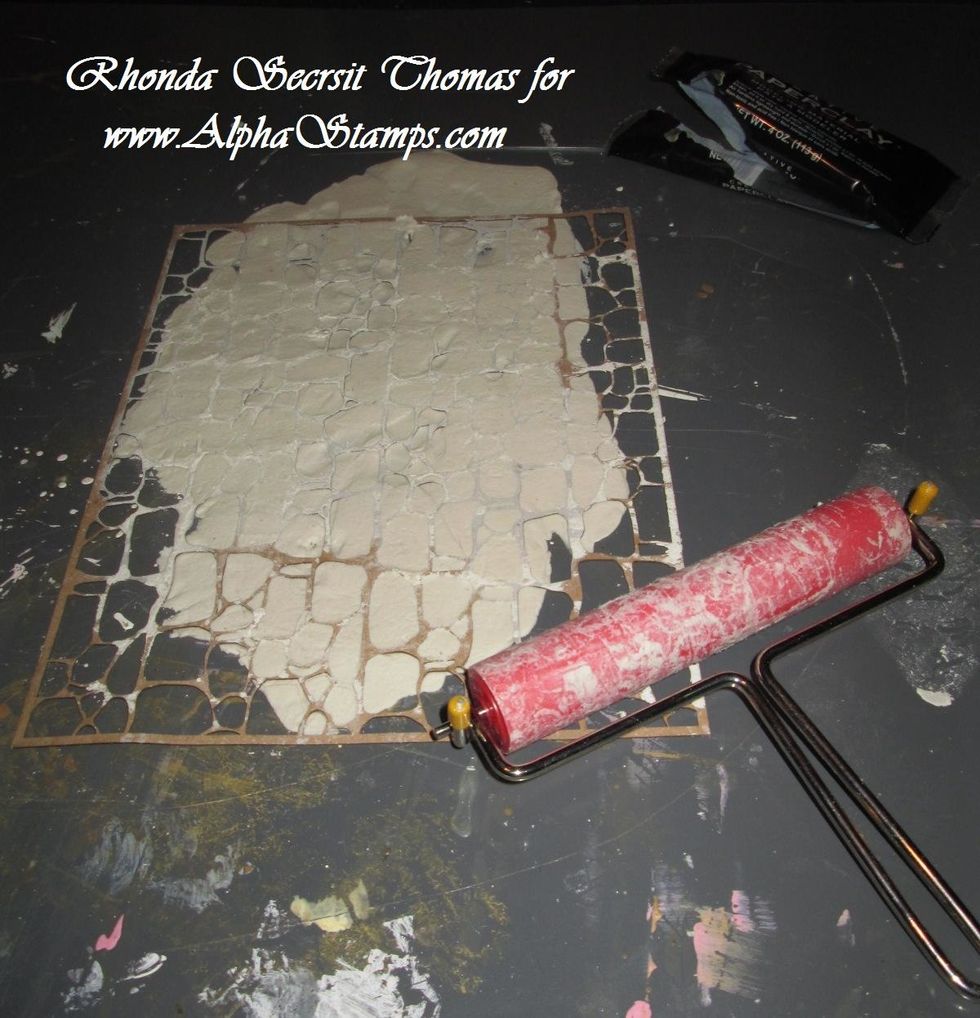 Roll over the stencil with your Brayer to make a stone or brick pattern into the Paperclay.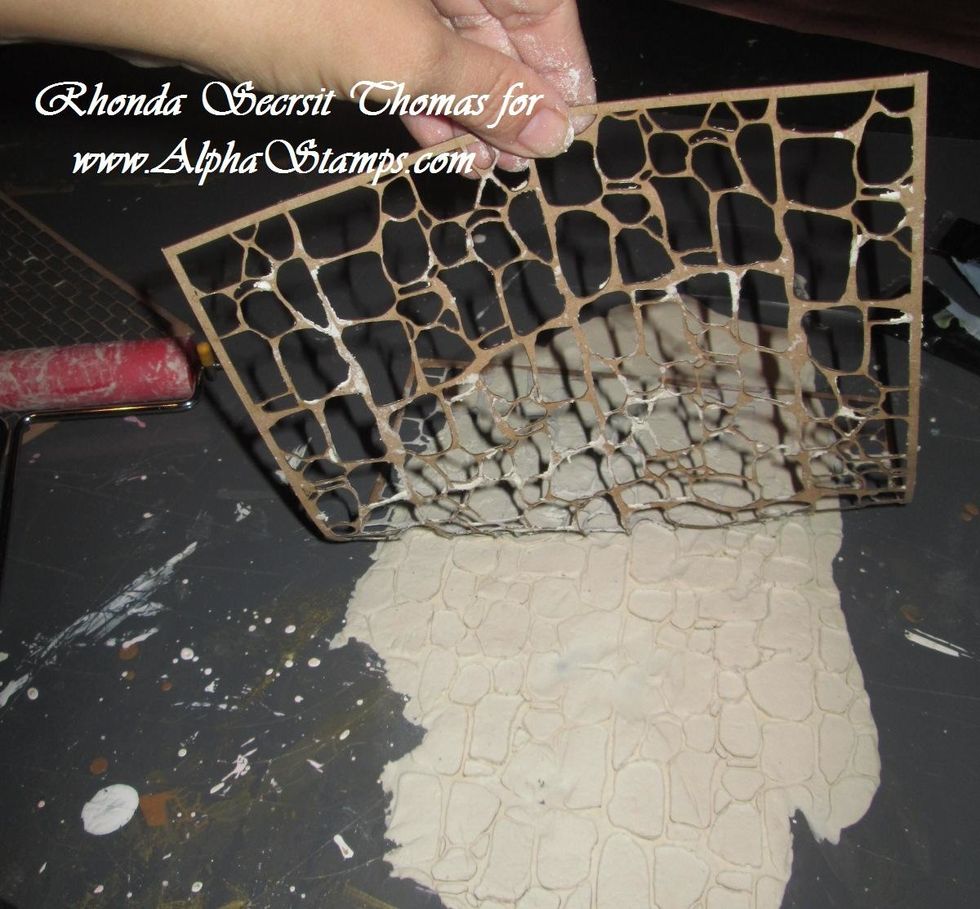 Very, and I mean VERYYYYY gently, pull your stencil up and off of the Paperclay.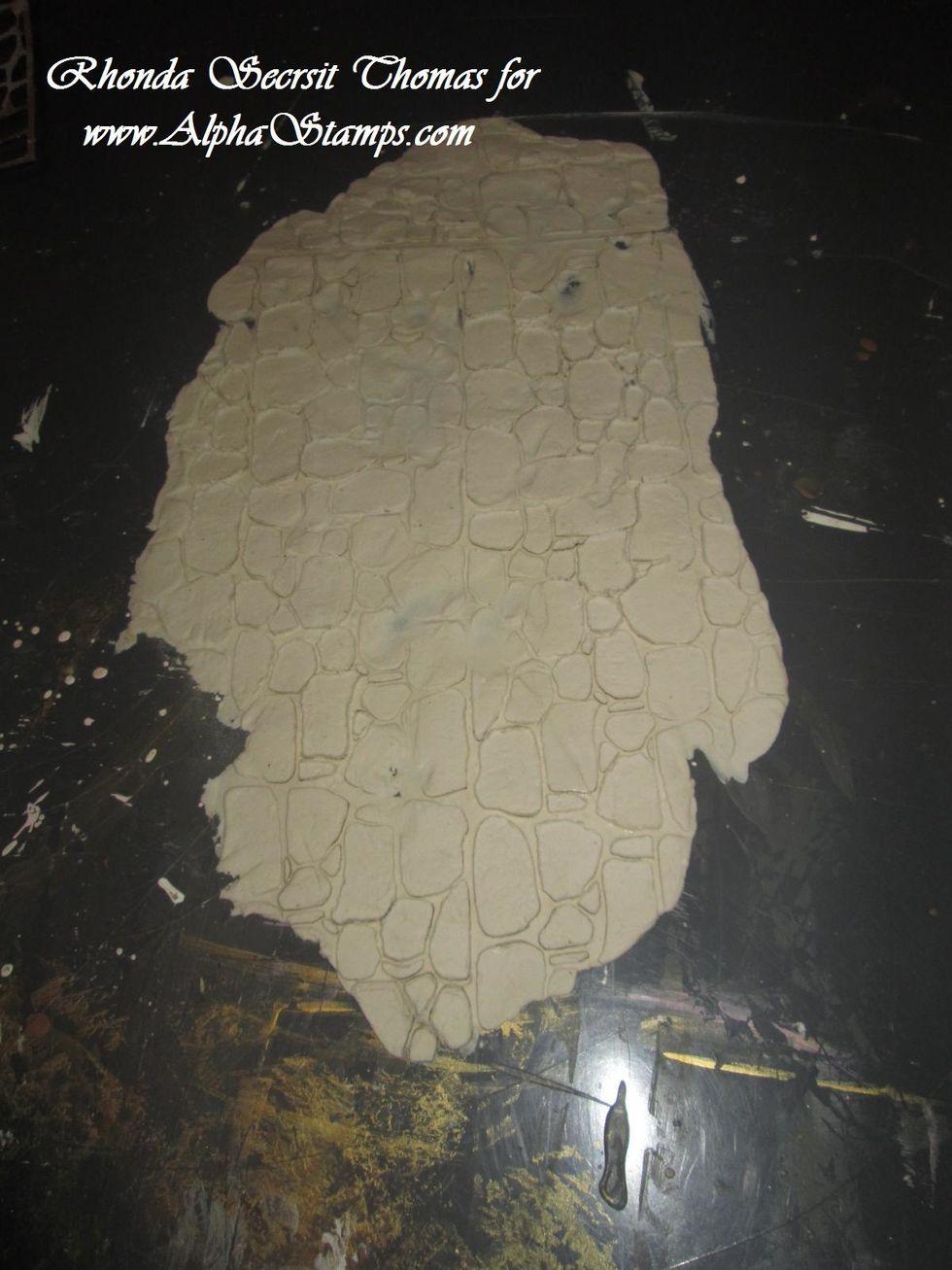 Now you must have patience and let the Paperclay dry. This step is VERY hard for me!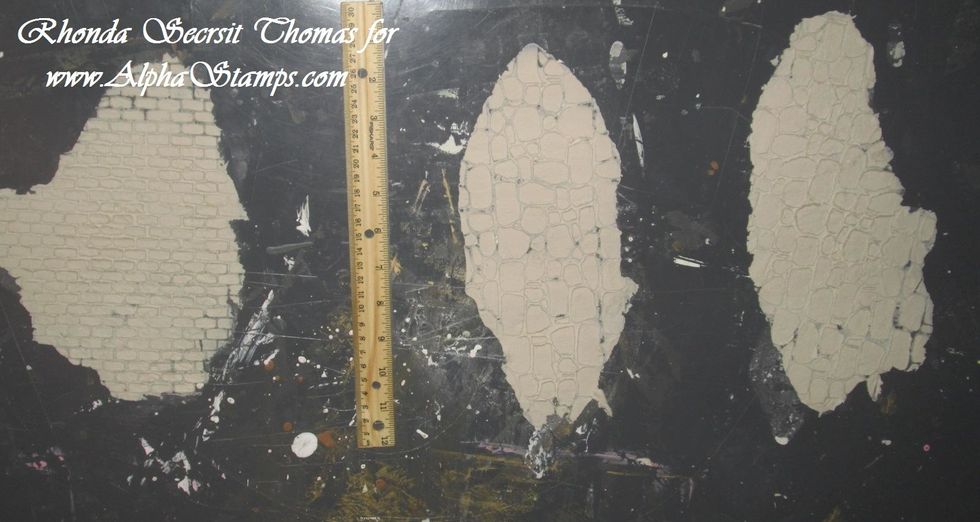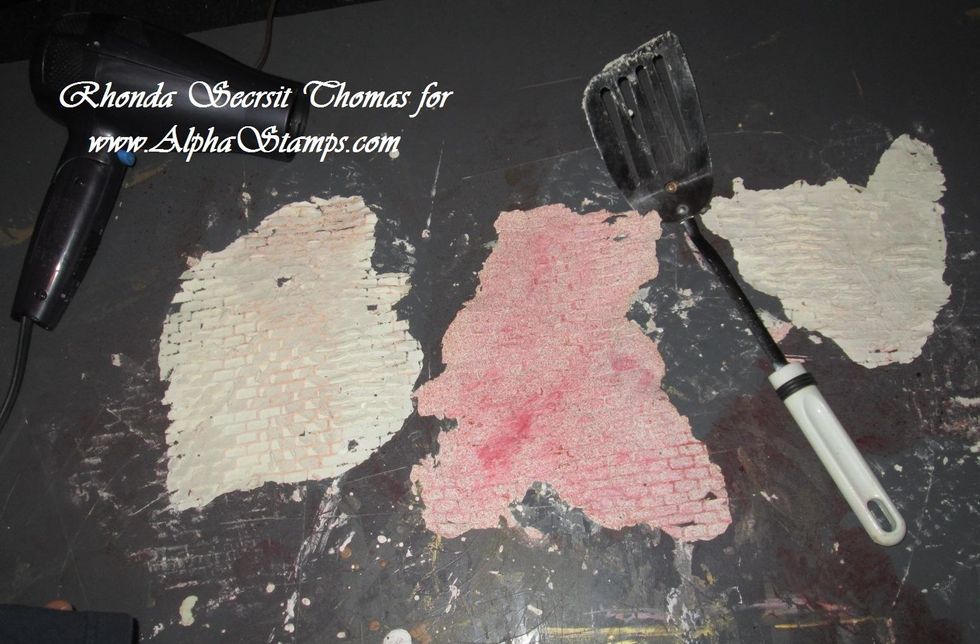 I did use a blow dryer on a low setting to speed up the process, but not too much because it does strange things to the shape of the Paperclay. I like the unique, aged look though.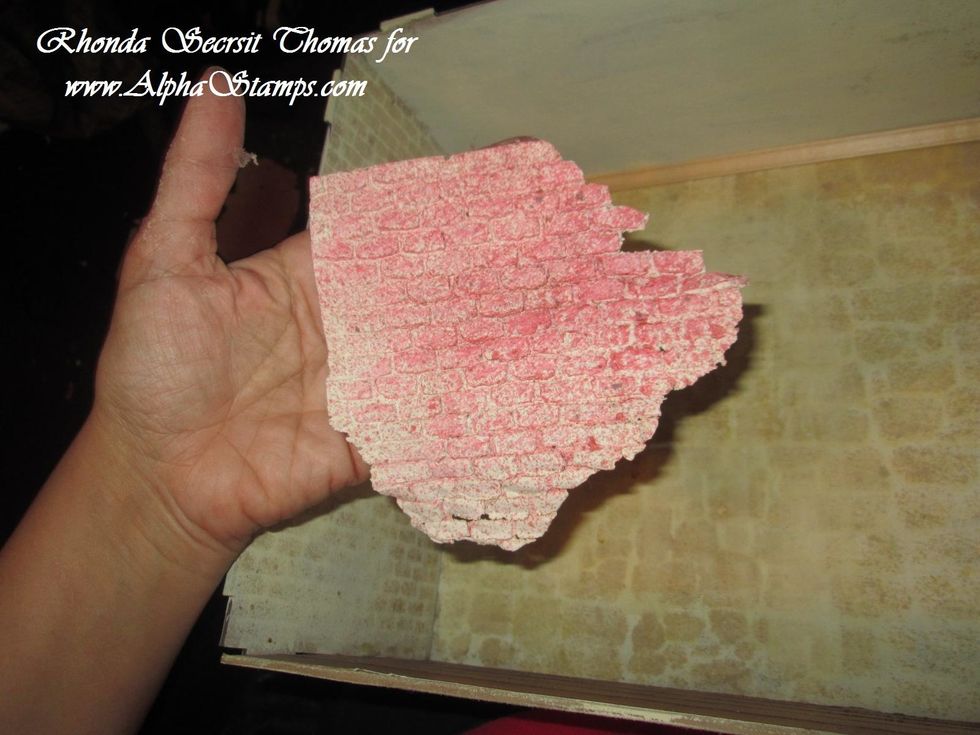 I added a bit of color which I then painted over a tad to make it look aged. You will notice I originally stenciled with walls with paint, but I wanted to have more texture thus the PaperClay.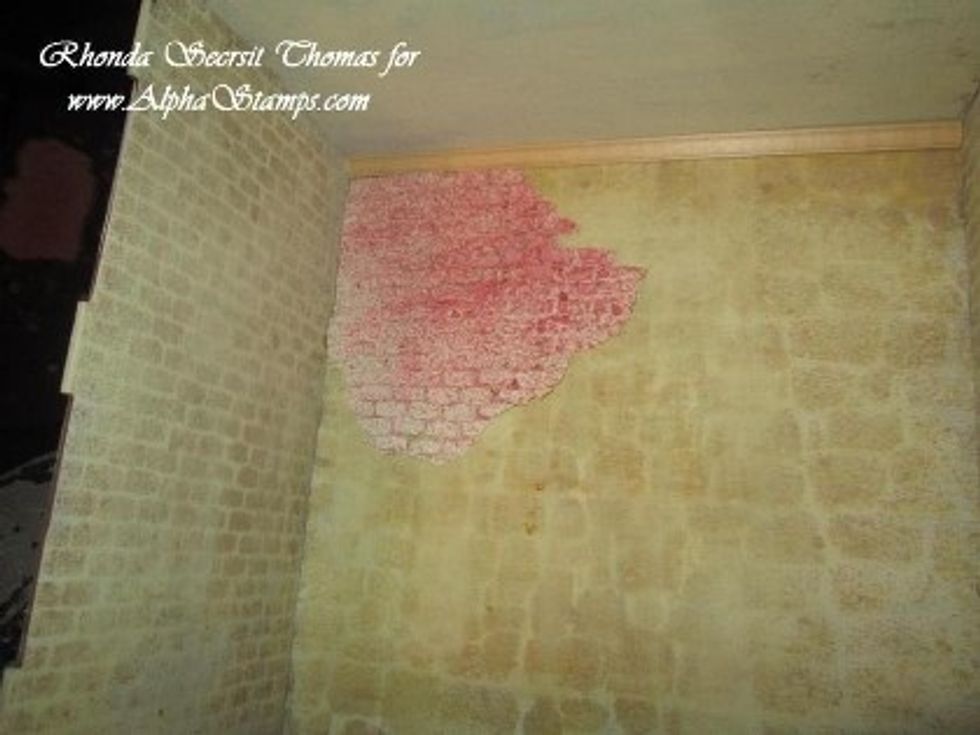 I love older buildings with crumbling bits of wall, both brick, stone, and plaster and wanted to replicate that. A little coating of glue and it's connected forever.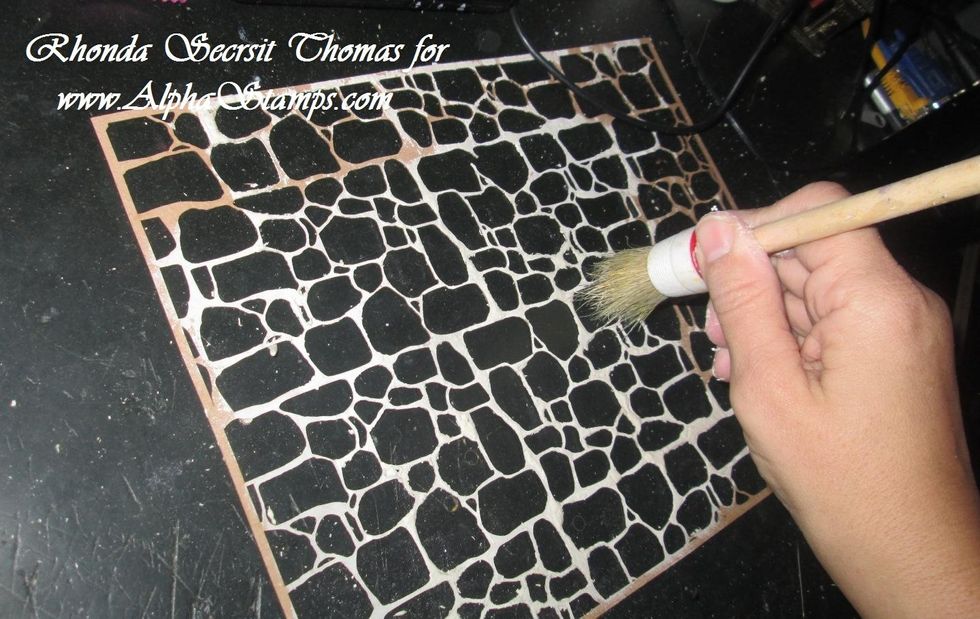 I used a dry brush to gently remove any remaining Paperclay off of my stencil. Quick, how many times did I "say" Paperclay during this tutorial?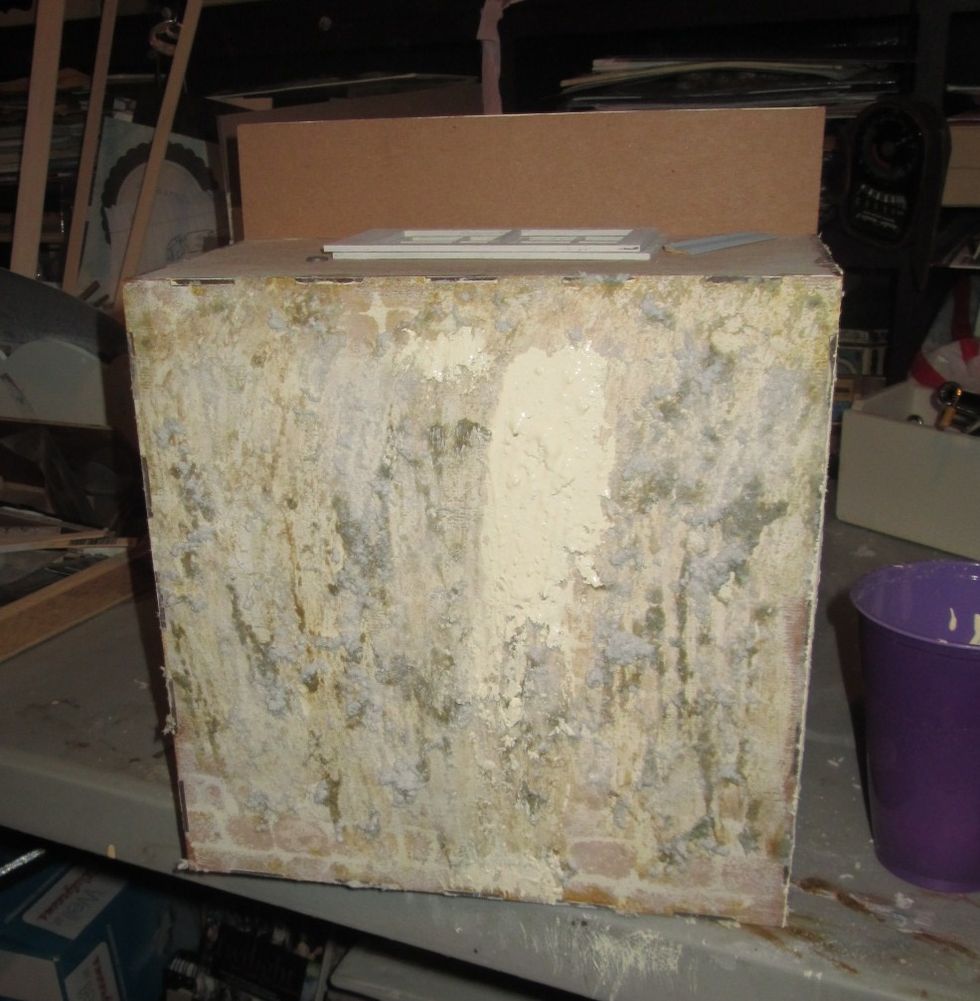 For the outside walls, I wanted a textured look so I used watered down Papier Mâché and spread it onto the walls.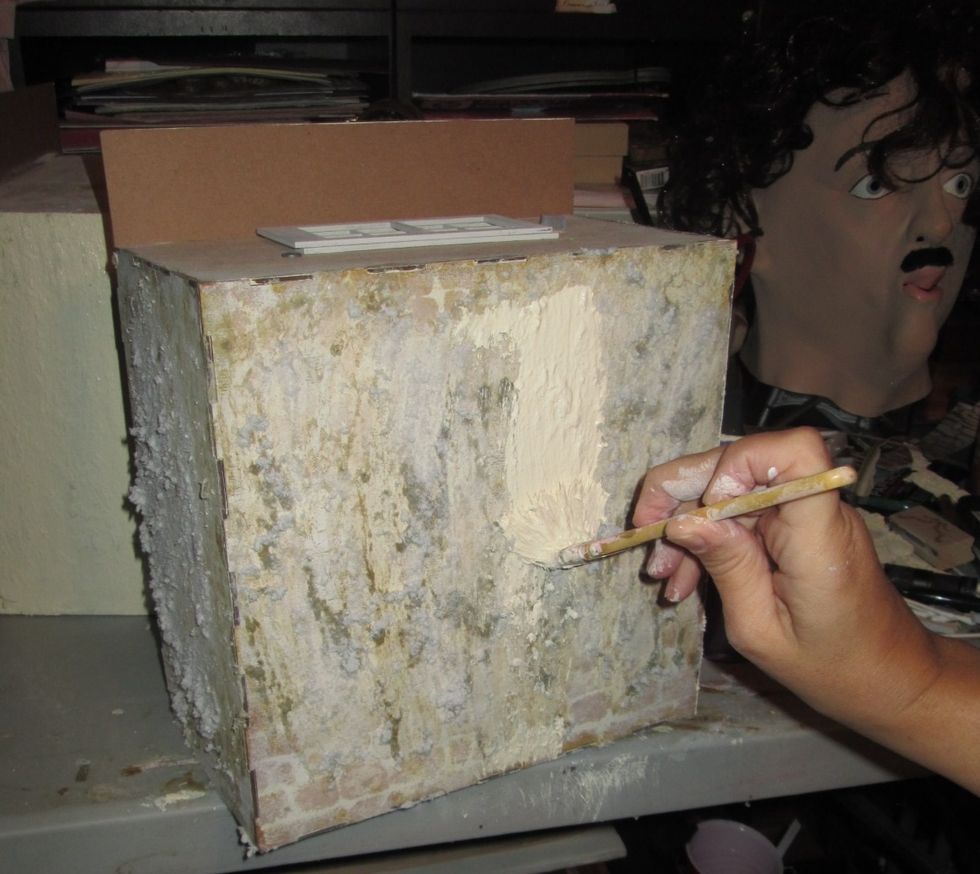 Using the color of your choice, add a good coat of paint. I was going for the English Tudor look. And yes, that is an Edgar mask in the background lol.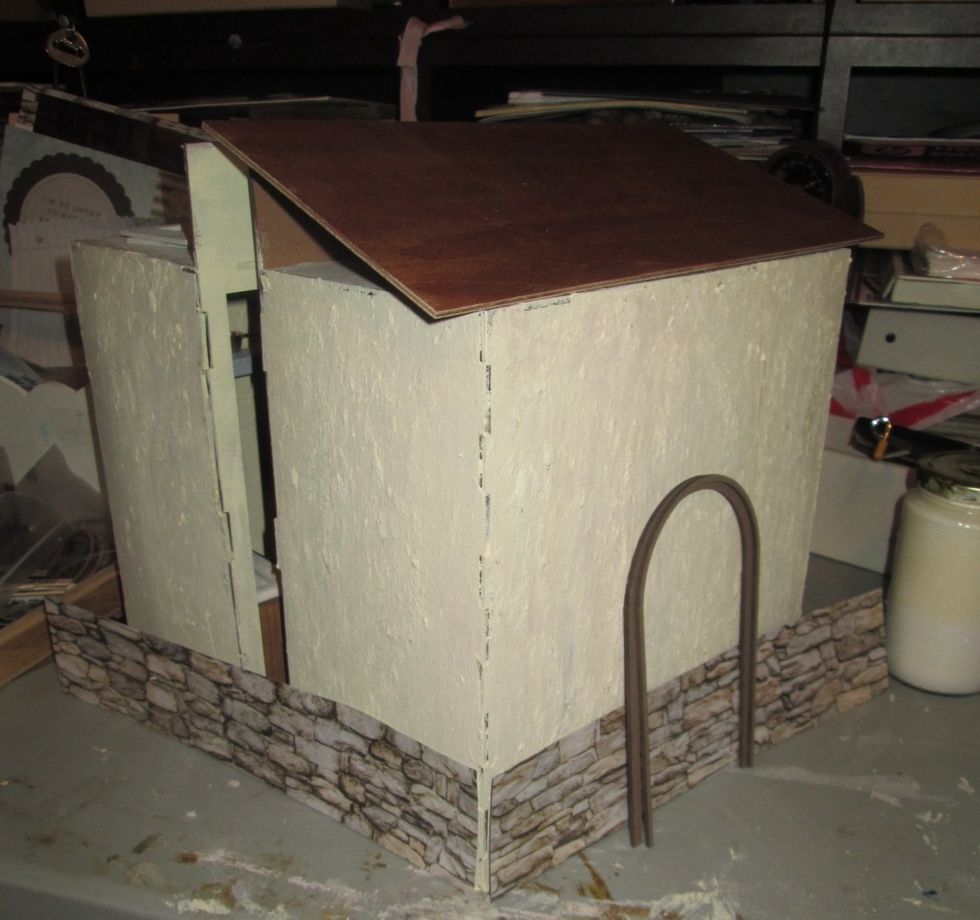 To add "stone" I used Provincial Cobblestone Scrapbook Paper. I measured strips, dampened with a mister, wadded up, then attached with watered-down glue. This helped it to adhere to every curve.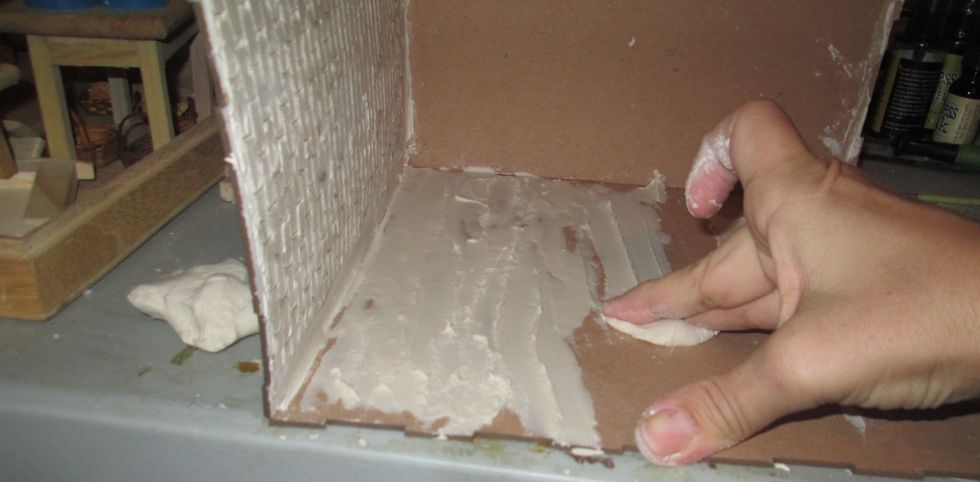 My first (and bad) attempt to add texture to my walls, was to spread Creative Paperclay over the surface of the wall.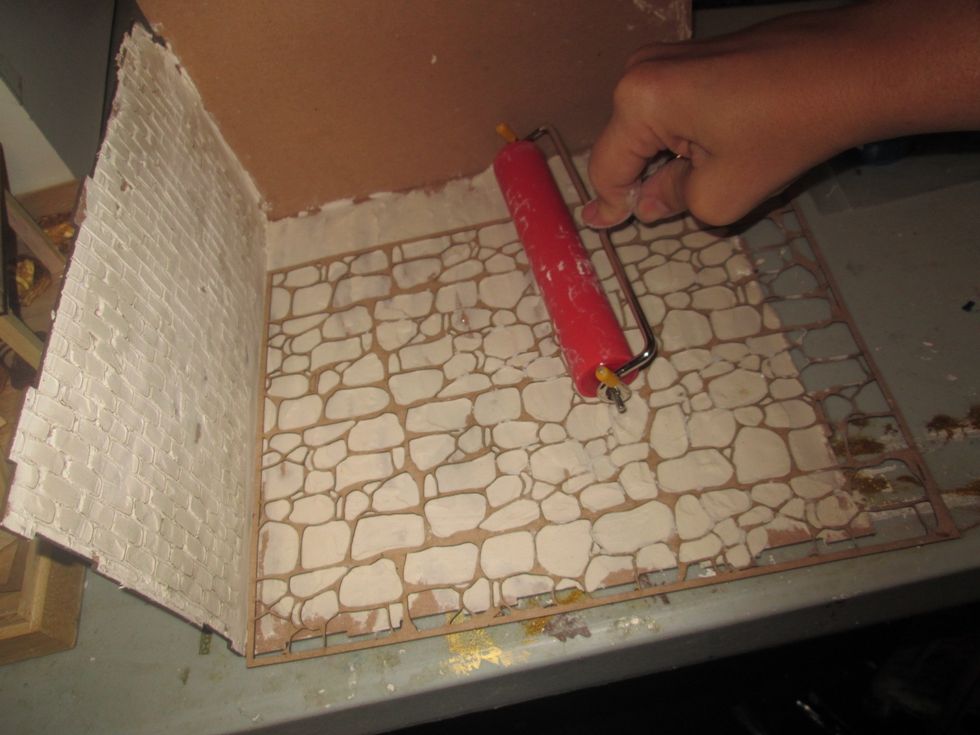 Then I placed my Stone Wall Chipboard Texture Sheet over the moist Paperclay, and ran a Brayer over to "indent" stone into clay. Not good!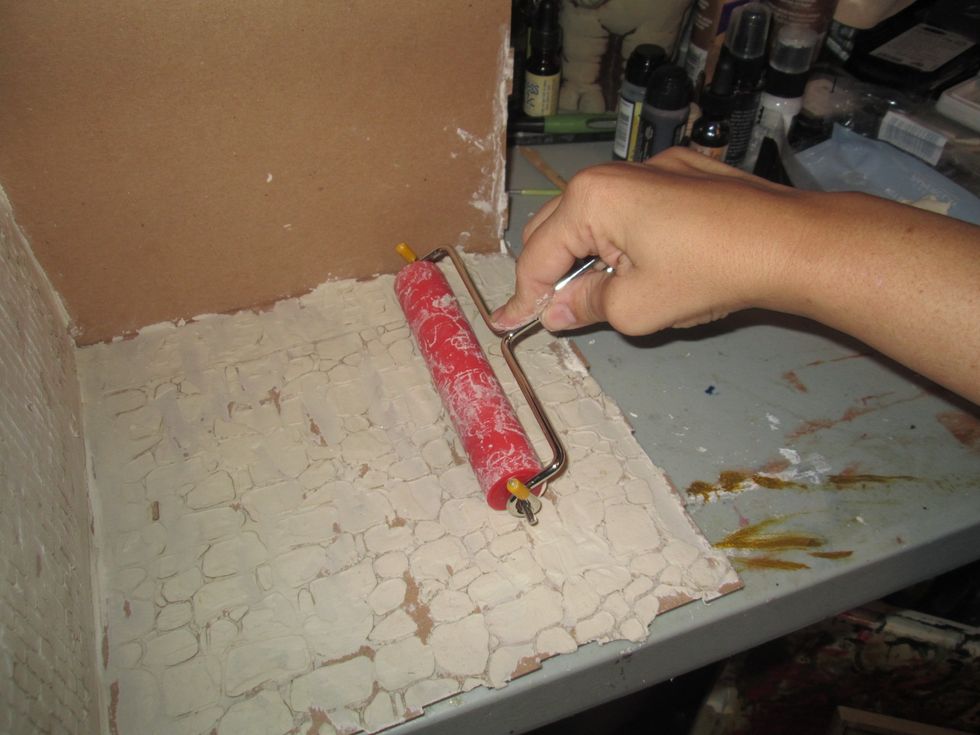 Don't do this! The moisture from the paper clay warps the chipboard and makes it difficult to put together.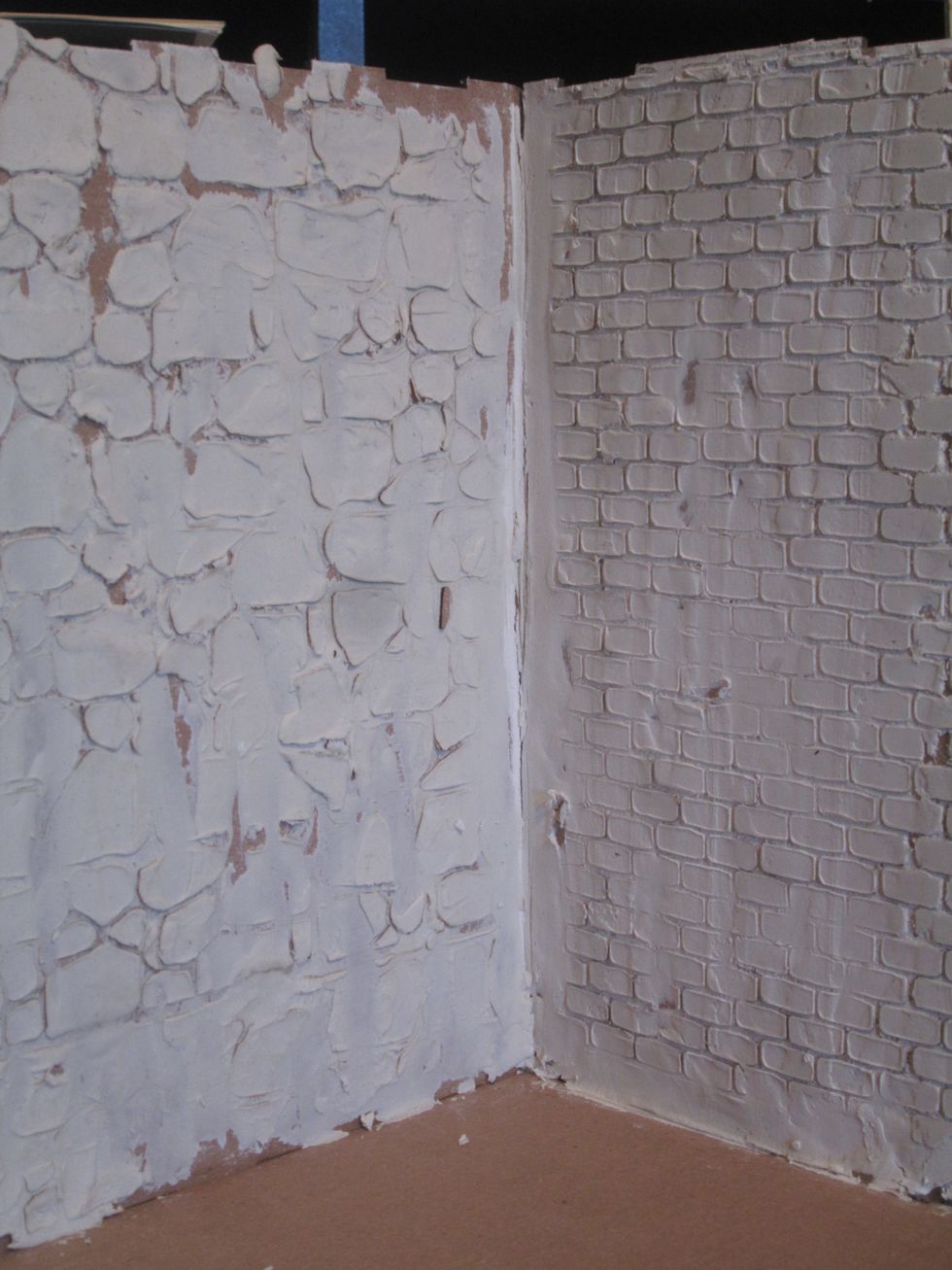 The end result looked good, but not worth the warped walls. I know, I wasn't thinking.
Supplies by AlphaStamps.com