How to make stir-fry noodles w/spicy peanut sauce-healthy
This dish is spicy, creamy, sweet, sour and salty. You can add any veggies you like. Kelp noodles have an awesome crunch and almost no calories. It's super yummy, healthy and FAST for an easy dinner.
18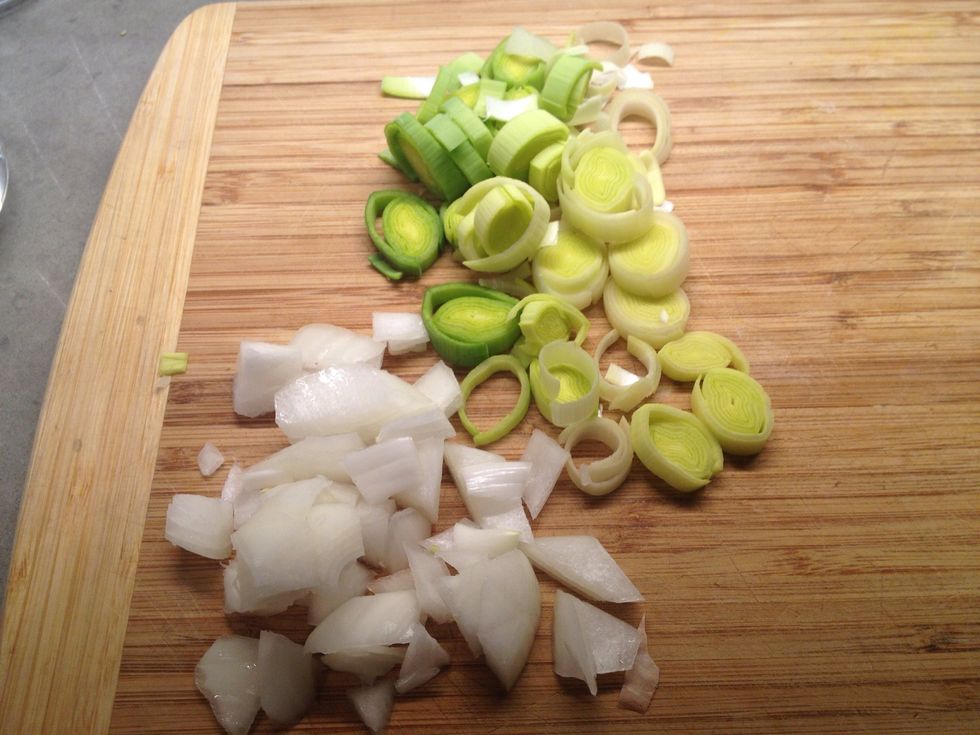 Chopped leek and onion... I usually add mushrooms or snap peas but my fridge was a little bare today.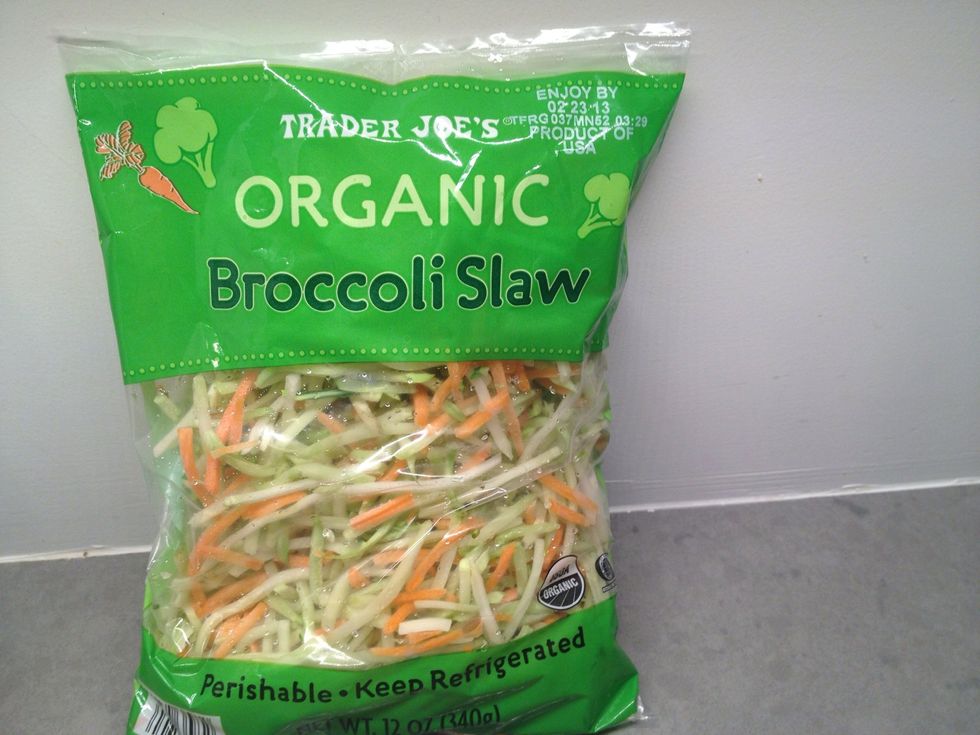 Today I used over half, probably 2/3 of the bag for 2 servings. If you are adding other veggies put the broccoli slaw in last since it only needs about 2 minutes to cook.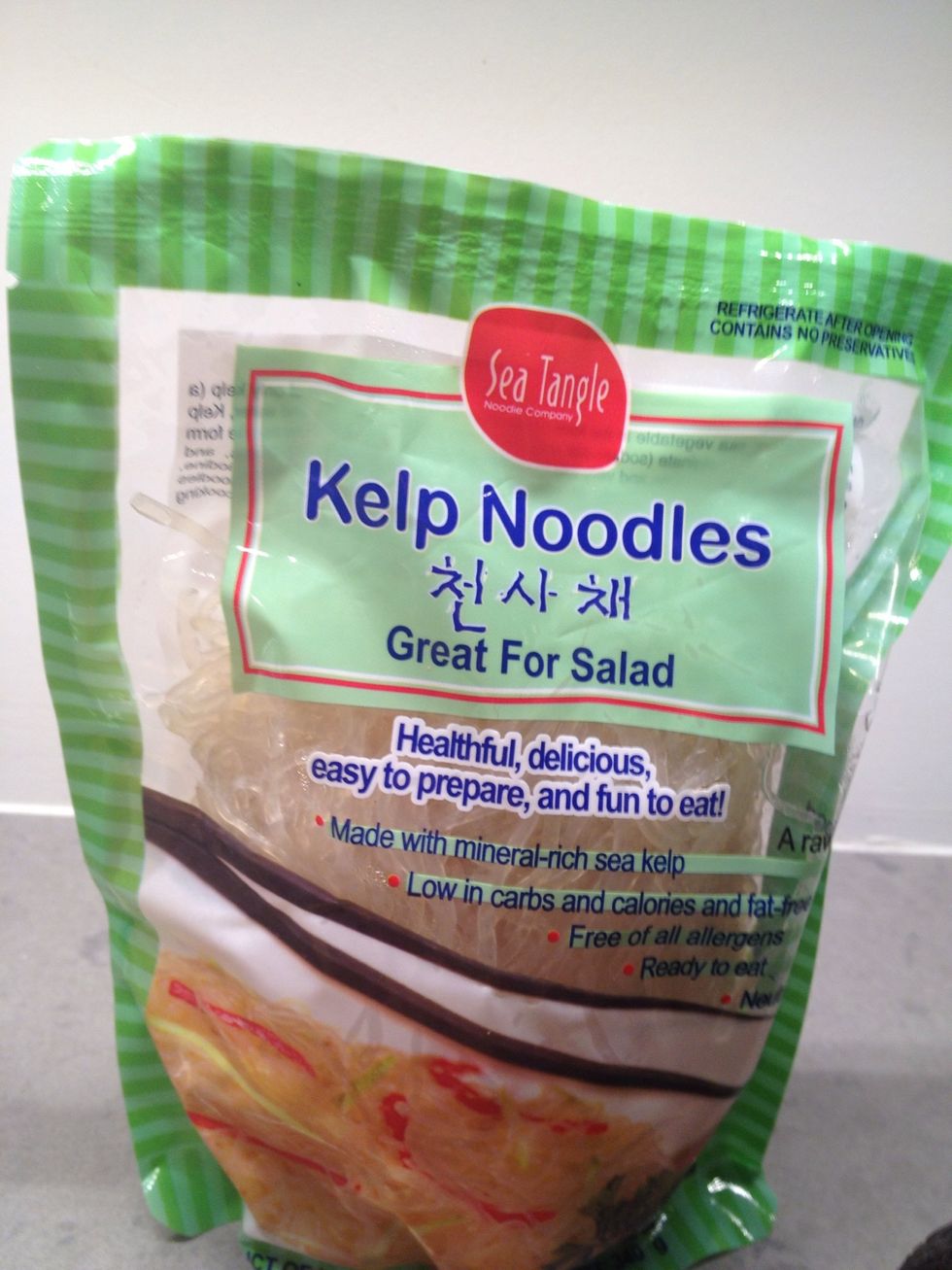 Kelp noodles are raw- made from seaweed. There is no need to cook them! They are crunchy, refreshing and low-cal. I used 2/3 of this package too. One whole package is enough for up to 4 servings.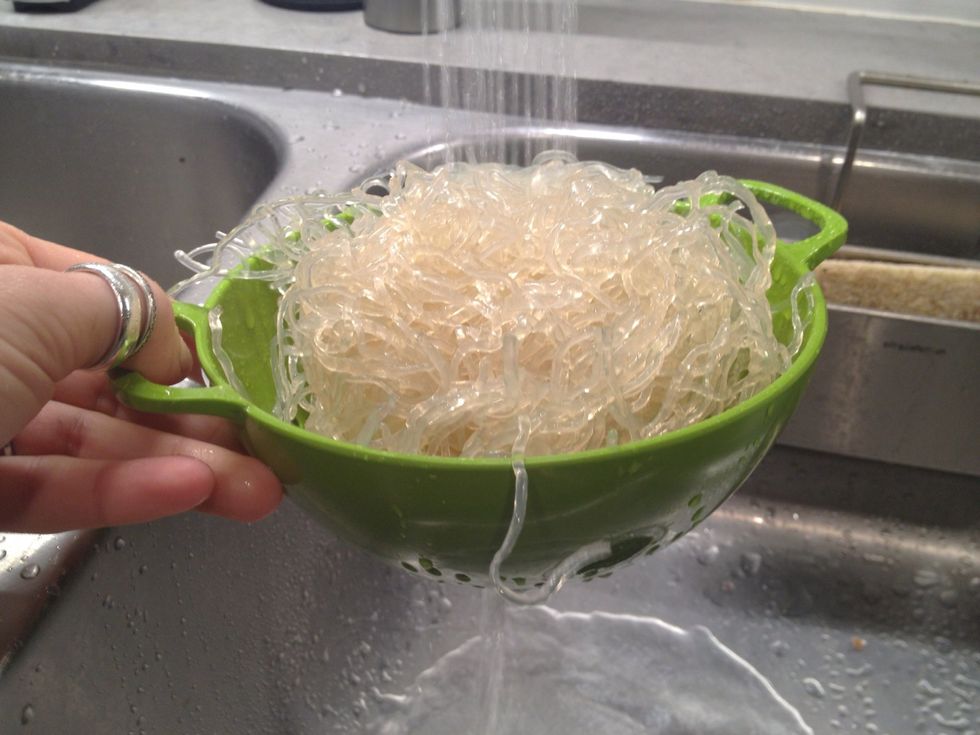 Looks like a lot, right?! Just give em a quick rinse -- no need to dry them off. Set aside.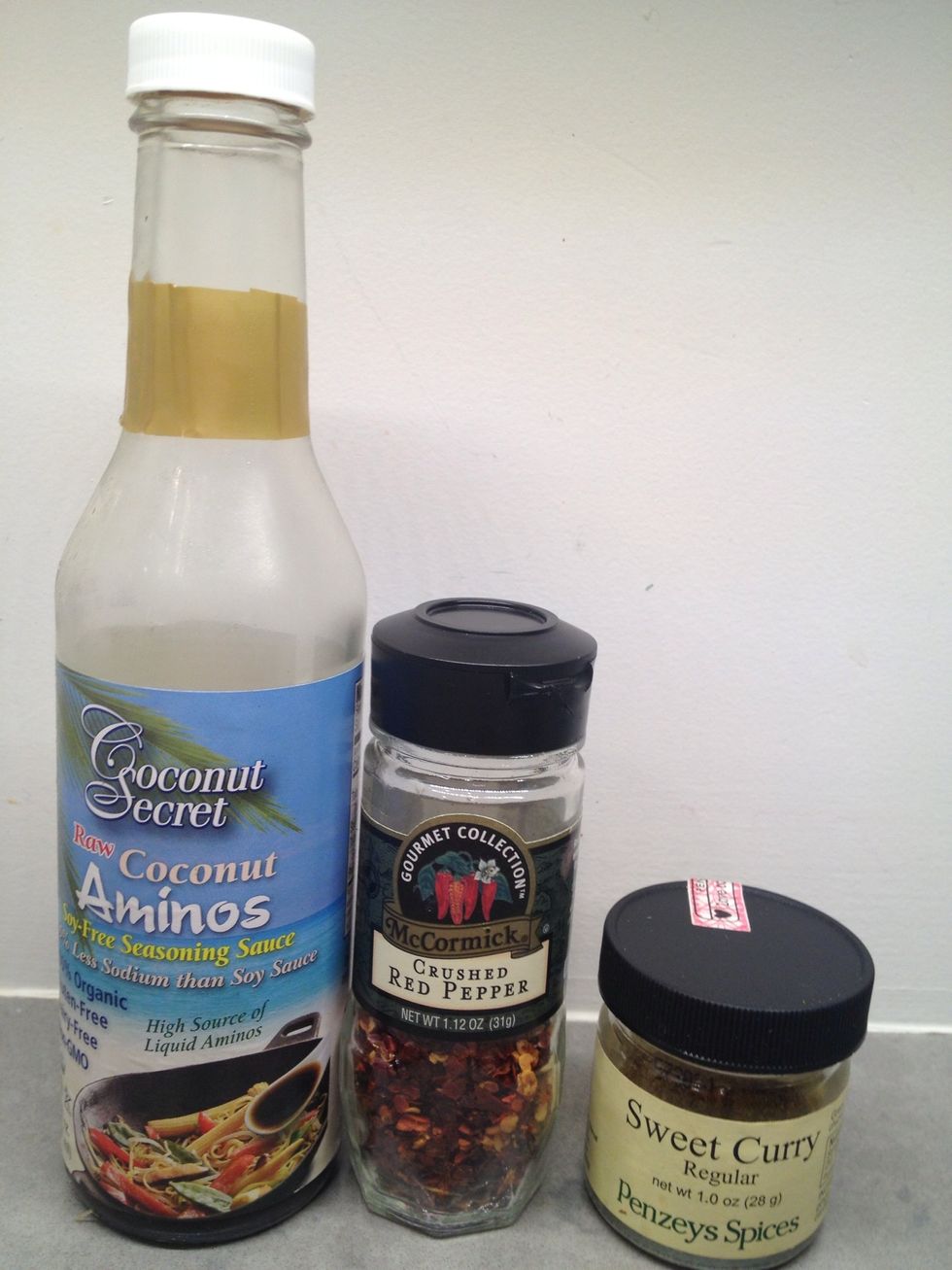 Coconut aminos are made from fermented coconut water, it has a salty umami flavor like soy sauce or tamari. If you have (enjoy) fish sauce or hoisin that would work too.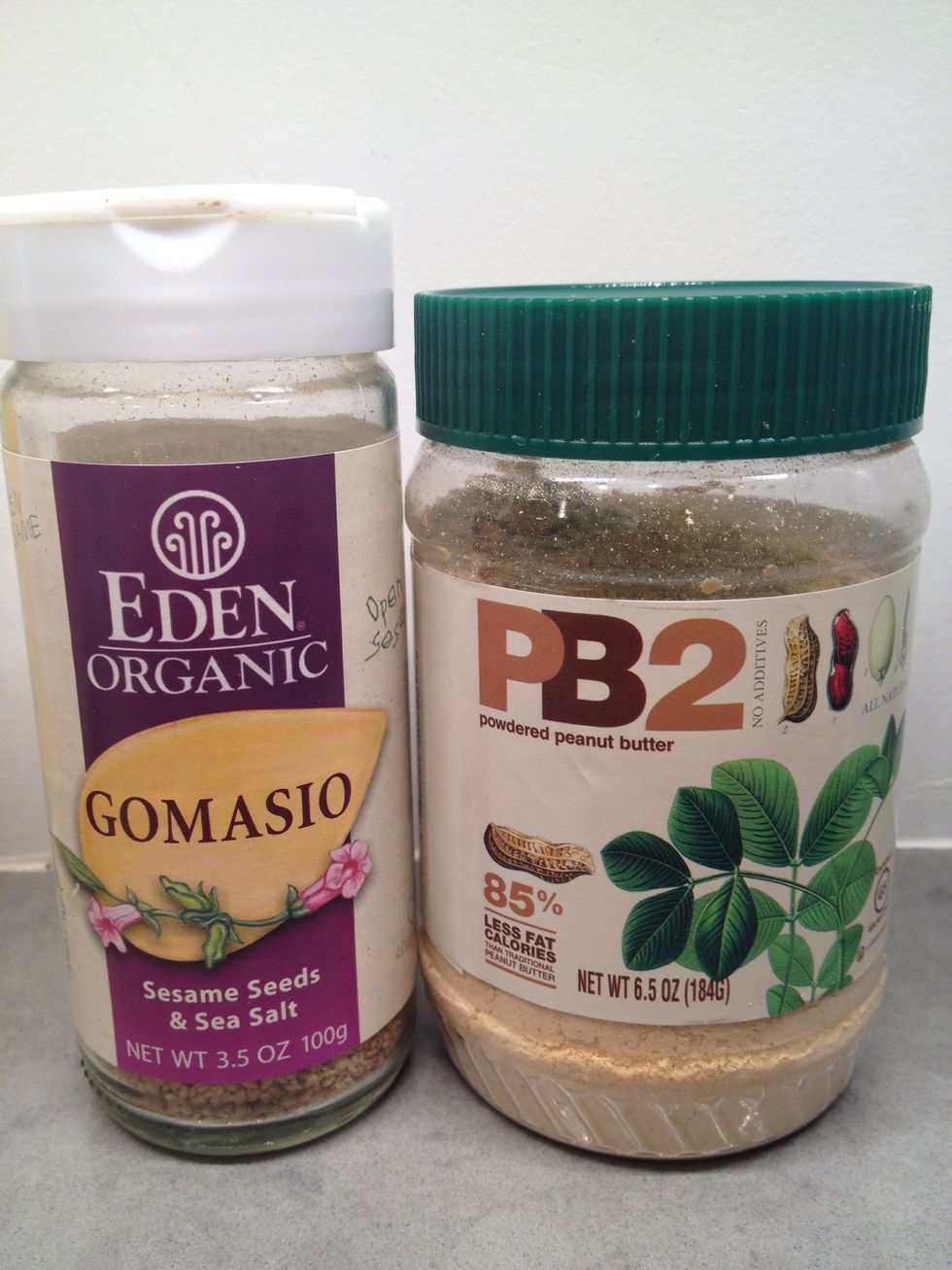 Gomasio is a mix of sesame seeds and sea salt. Sonetimes it also has bits if seaweed. I'm obsessed with pb2!!! Tastes just like peanut butter with way less calories and fat.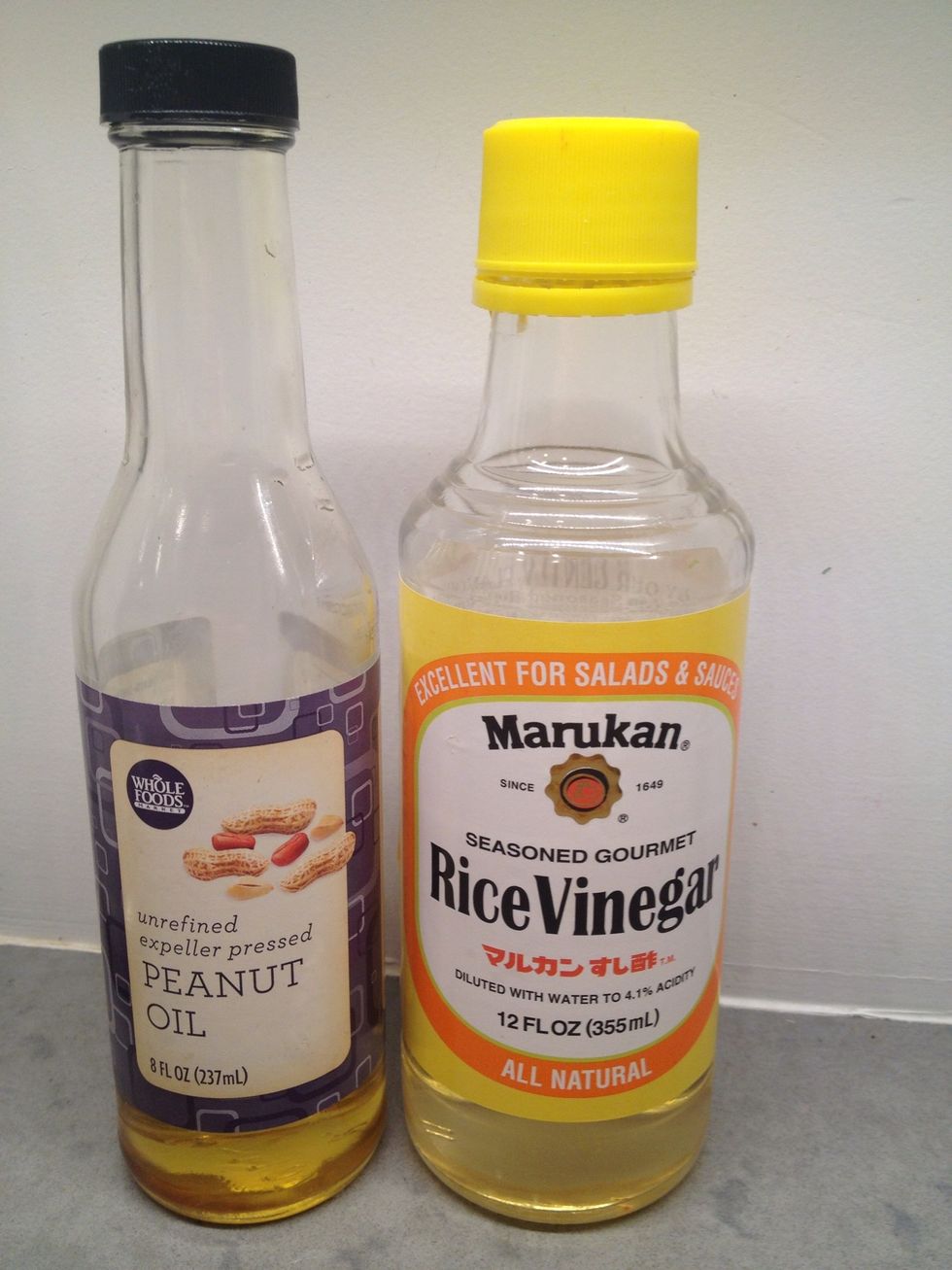 Peanut oil imparts a nice peanuty smell and flavor. I sautéed the veggies in about 1 Tablespoon. The seasoned vinegar is sweet, sour and a little salty too.
You could sub regular or apple cider vinegar. I suggest adding a pinch of sugar, honey or agave to balance out the sourness. Lemon juice would also work for acidity if you don't have vinegar.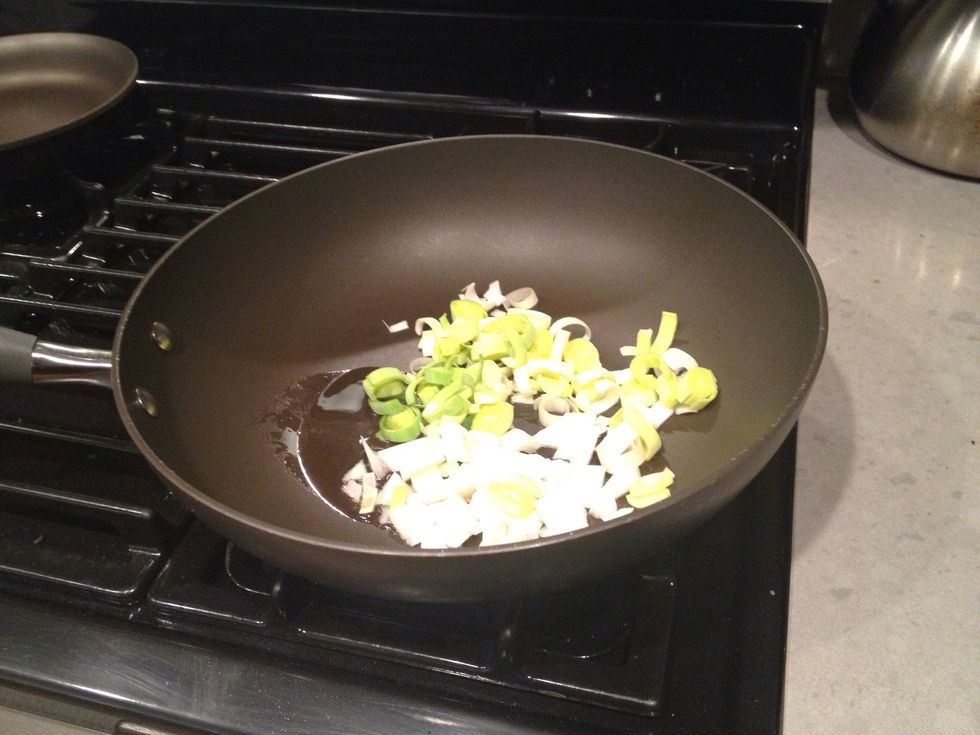 Heat a wok or large frying pan over medium high. Add the peanut oil, leeks and onion.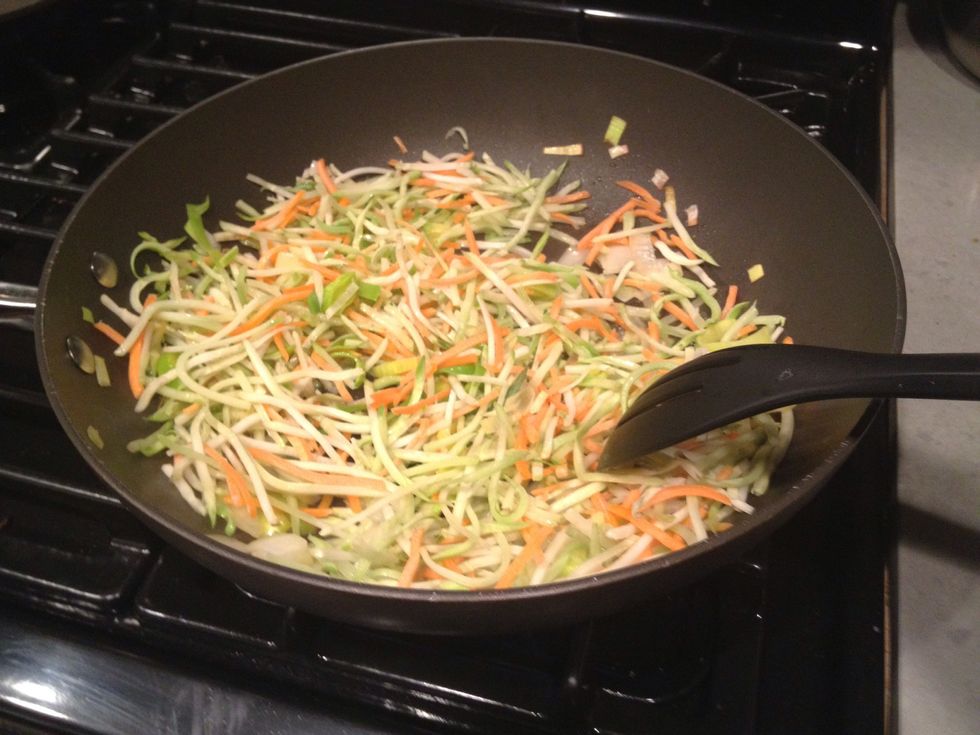 Once the onions start to soften add the broccoli slaw. Because it is shredded so finely, it only needs a couple of minutes to cook through.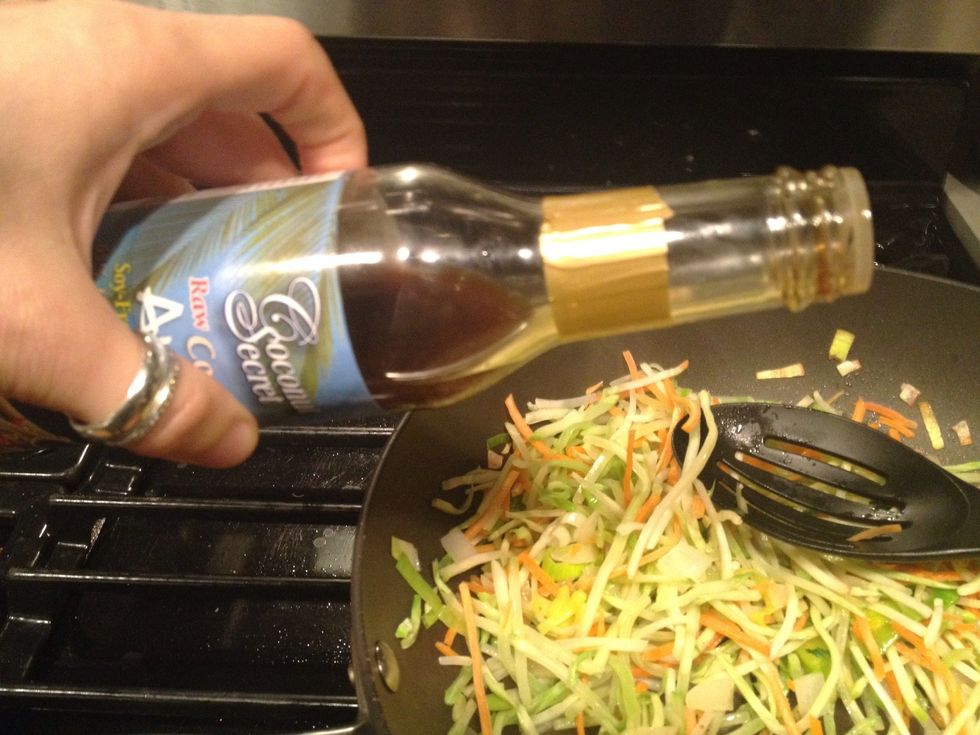 You COULD mix your sauce together in a bowl then add it in. I just pour each ingredient directly into the wok. Super easy that way.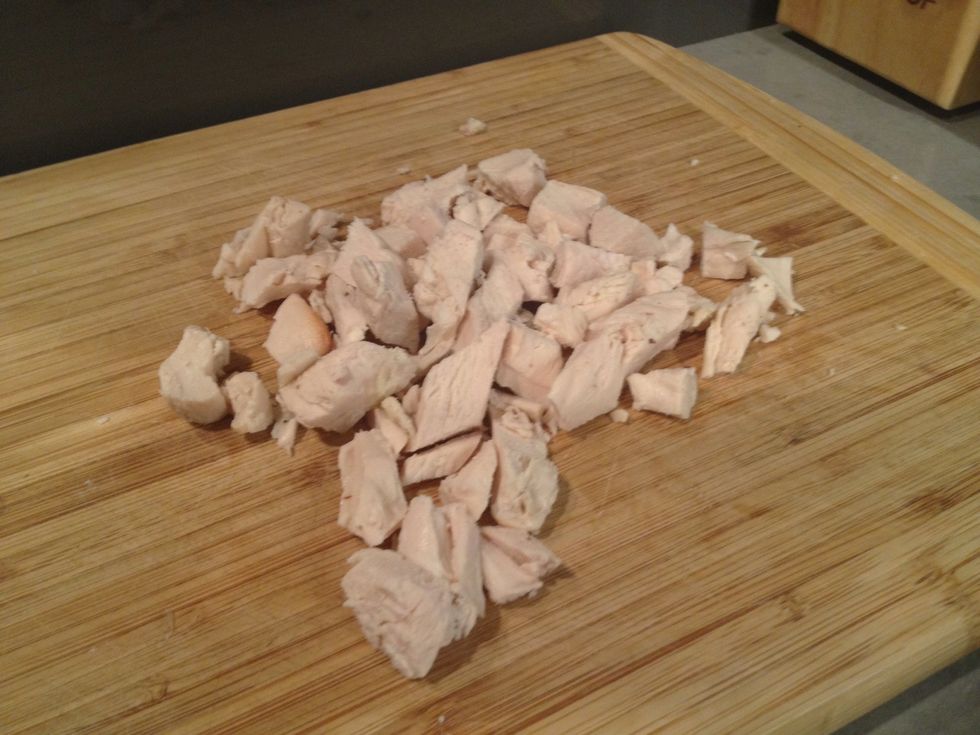 I already had cooked chicken breast in the fridge. You could use cooked shrimp, tempeh, tofu or no protein at all.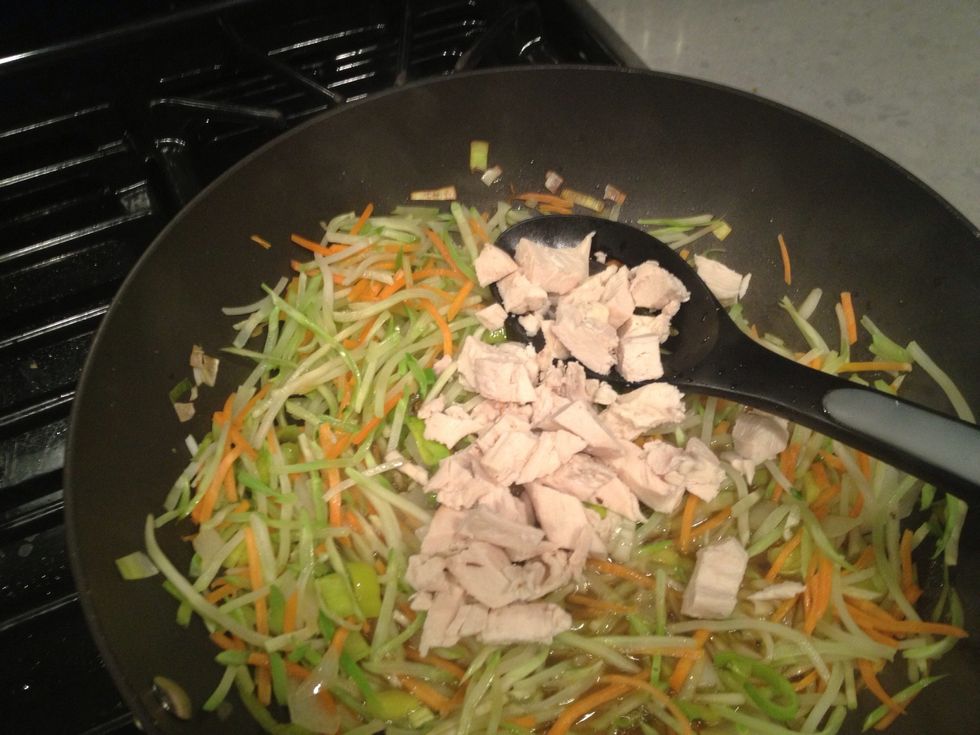 Add the chicken to the wok.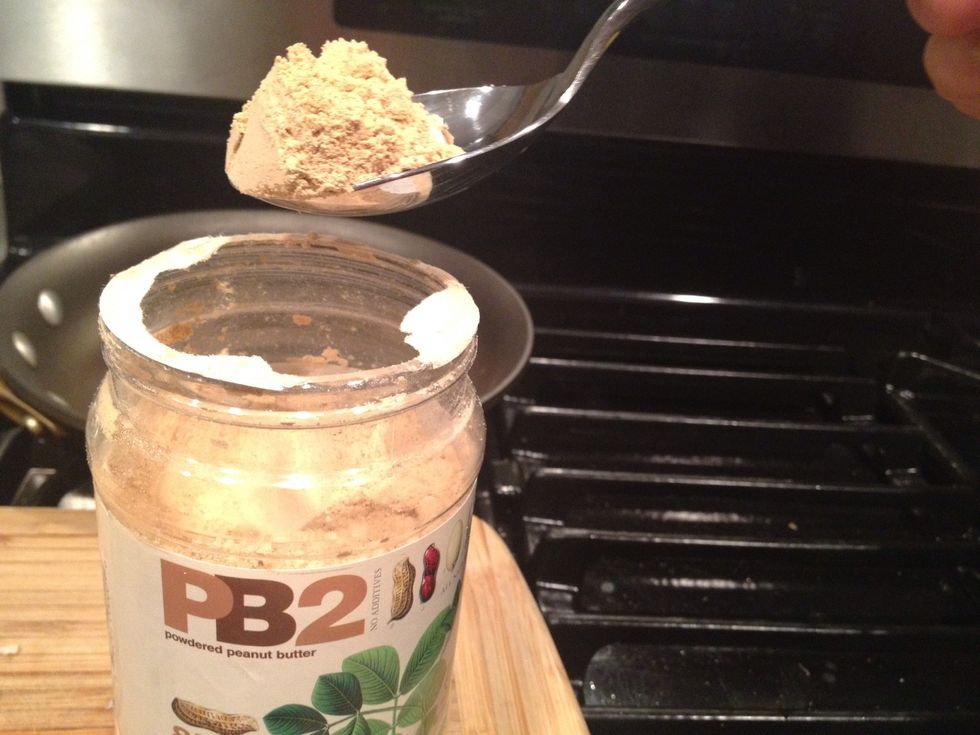 Now it's time for the magic! Add a large scoop of the pb2. You could definitely use 2 Tblsp natural peanut butter in place of pb2. It would add about 100 calories per serving.
Noodles are standing by - ready to go into the wok.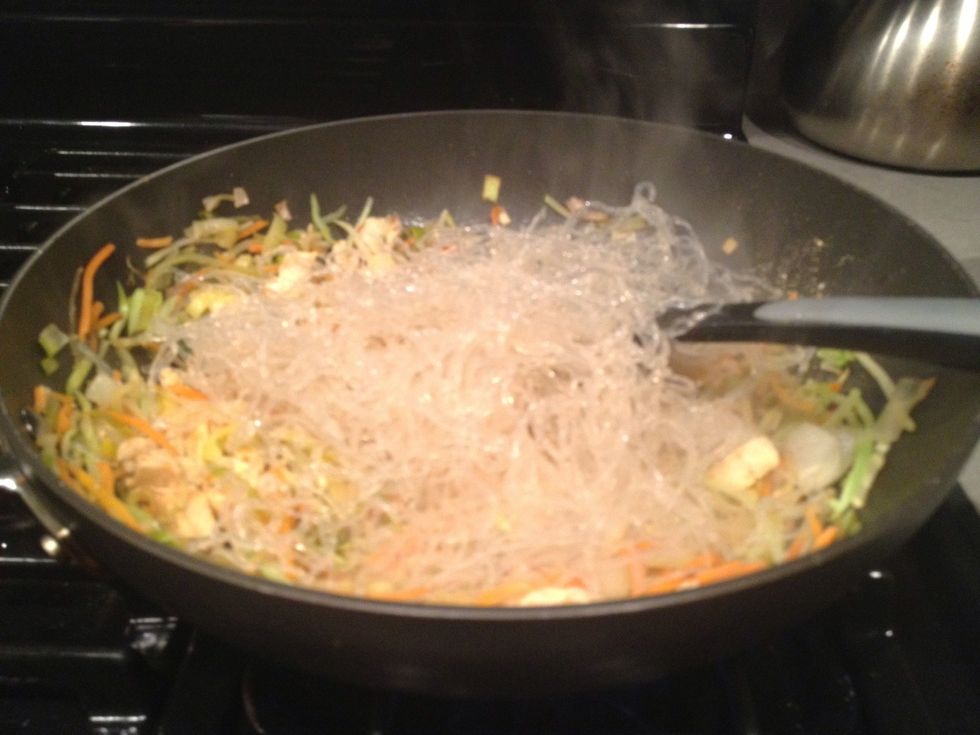 Noodles in!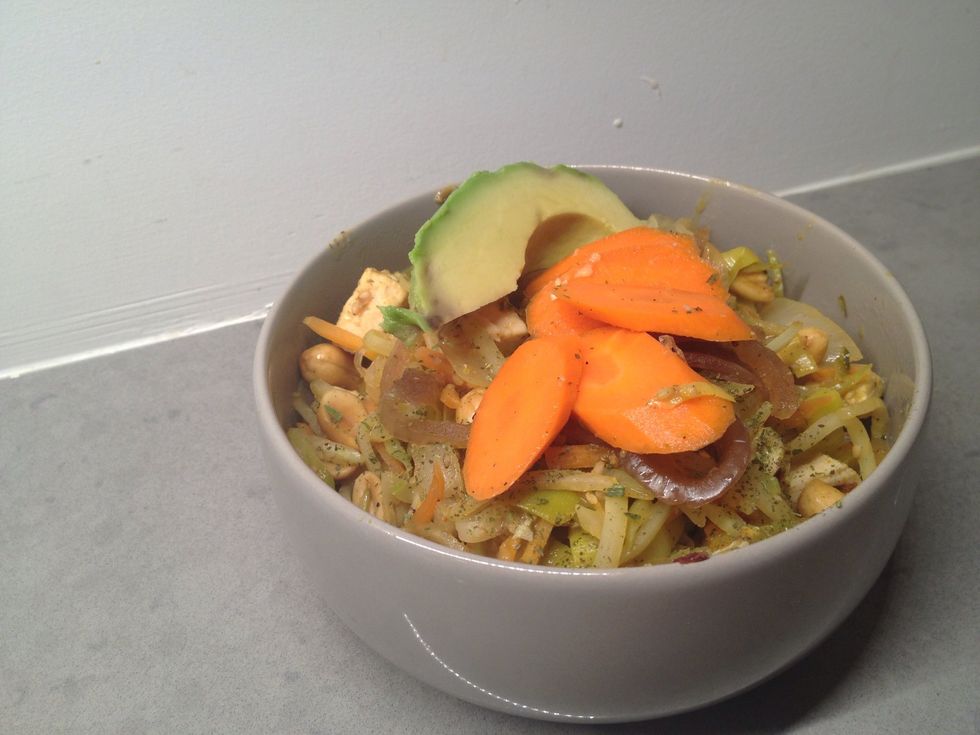 I garnished mine with some lightly pickled carrots and an avocado wedge. Chopped cucumber or raw beans sprouts would also be a great addition... Whatever floats your boat.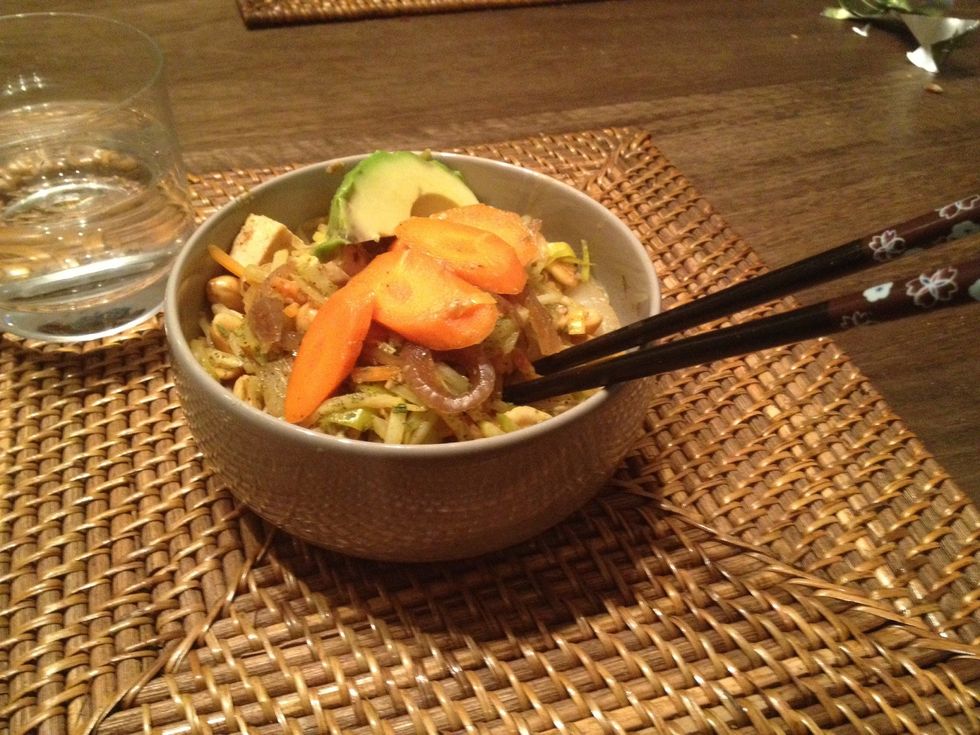 From start to table in under 15 minutes. We like to eat it ours with chop sticks. Makes dinner more fun, ya know?!
Up close view. Yummm. I hope you enjoy. Like, subscribe and share the love... Thank you.
1.0 Package kelp noodles
1.0Tbsp Coconut aminos (or tamari sauce)
2.0Tbsp Pb2 peanut butter powder
2.0Tbsp Seasoned rice vinegar
1.0Tbsp Sesame seeds (or gomasio)
1.0 Bag of broccoli slaw
1.0 Leek (white part only)
1/2 Onion
Red pepper flakes
Curry powder
1.0 Handful almonds or peanuts
6.0oz Cooked chicken breast, or other protein
Beth K
For me cooking is an expression of LOVE! I'm curious, grateful, always learning... and I'm especially fond of anything delicious, sparkly or well organized.