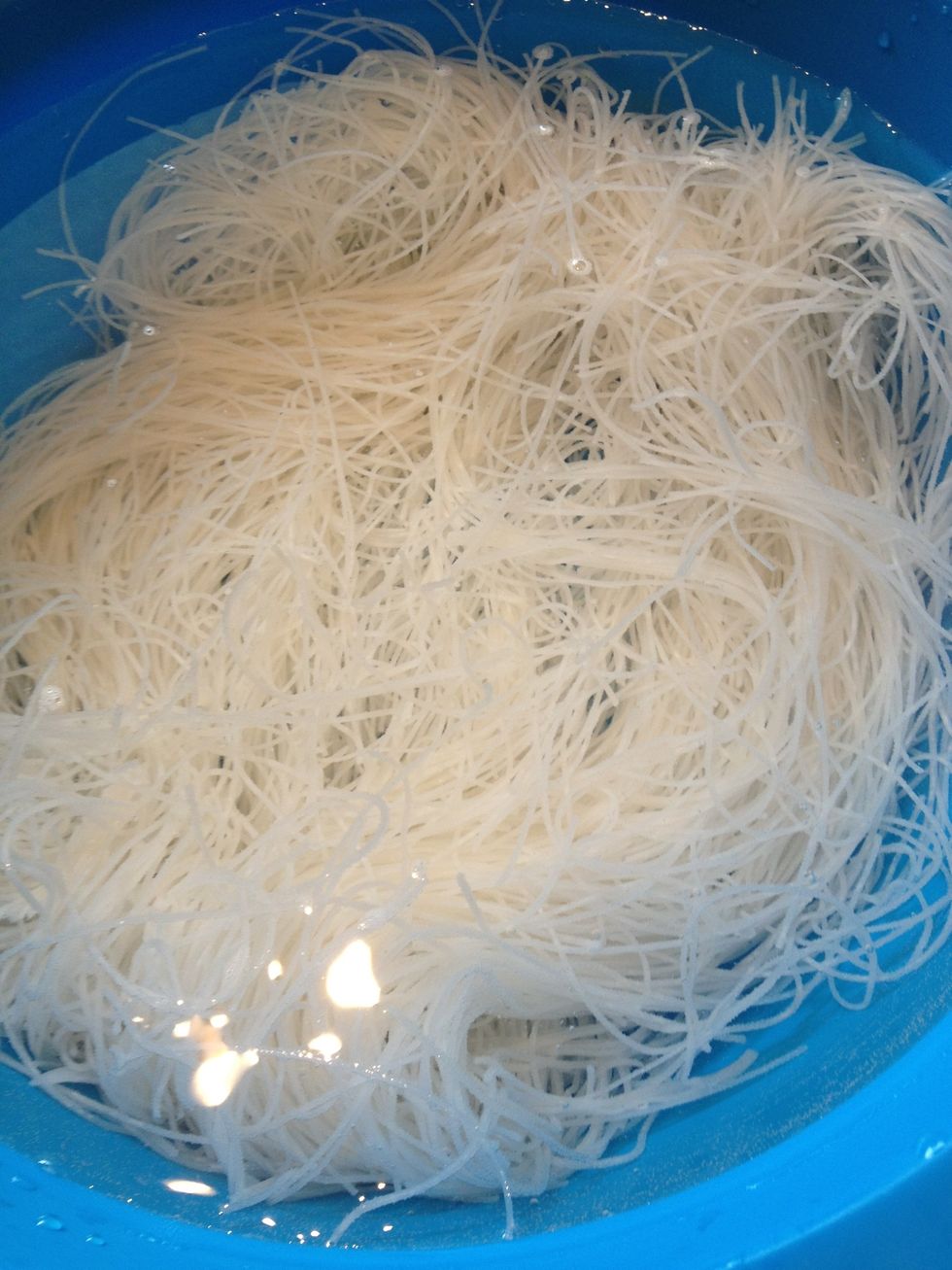 Soak the rice noodle in warm water for 5 minutes. Then drain and set aside.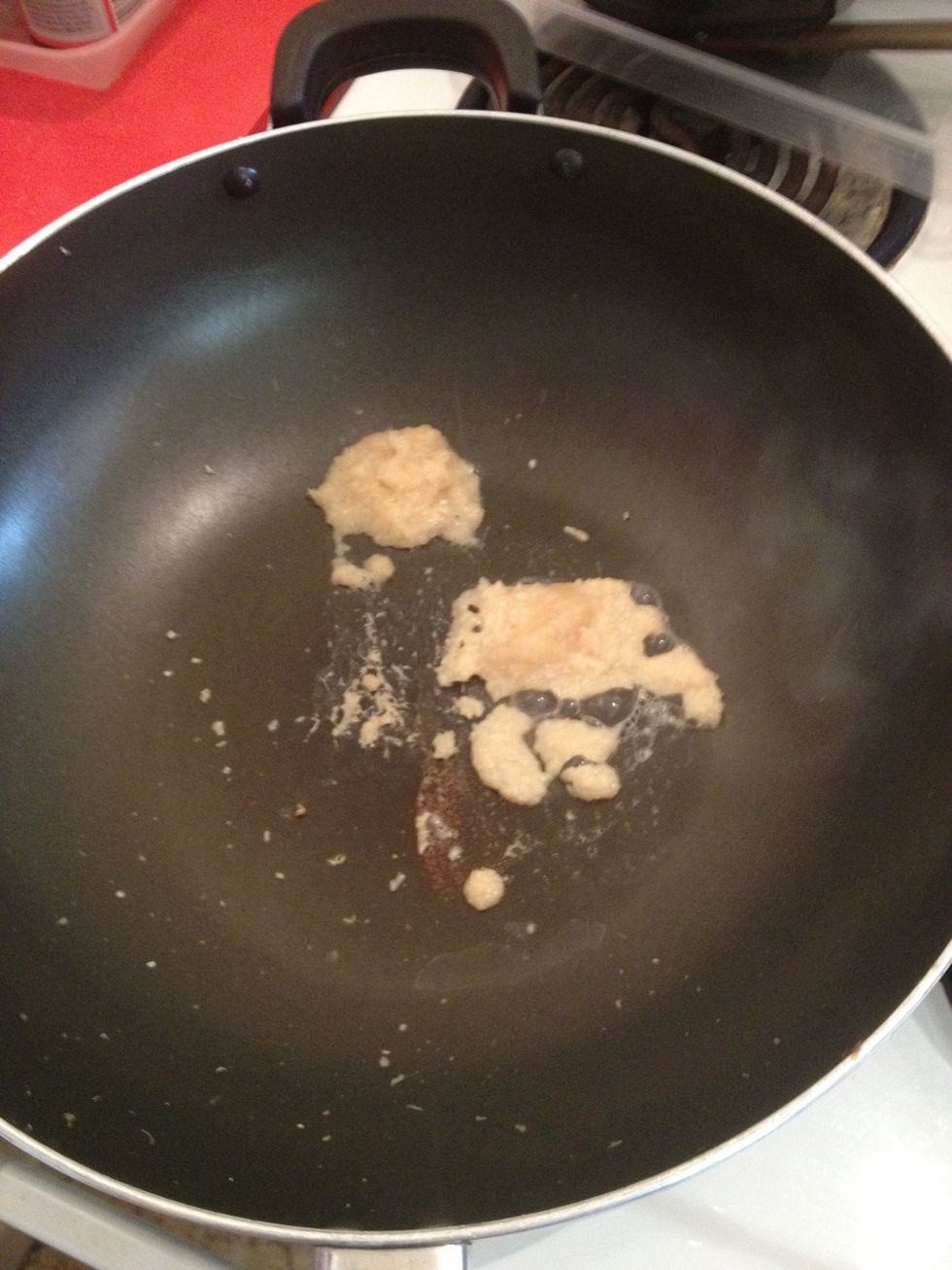 Heat the cooking oil. Stir fry the ginger and garlic.
Add in the onions and sauté until caramelised.
Toss in the chopped Chinese chorizo. Stir fry them in medium heat.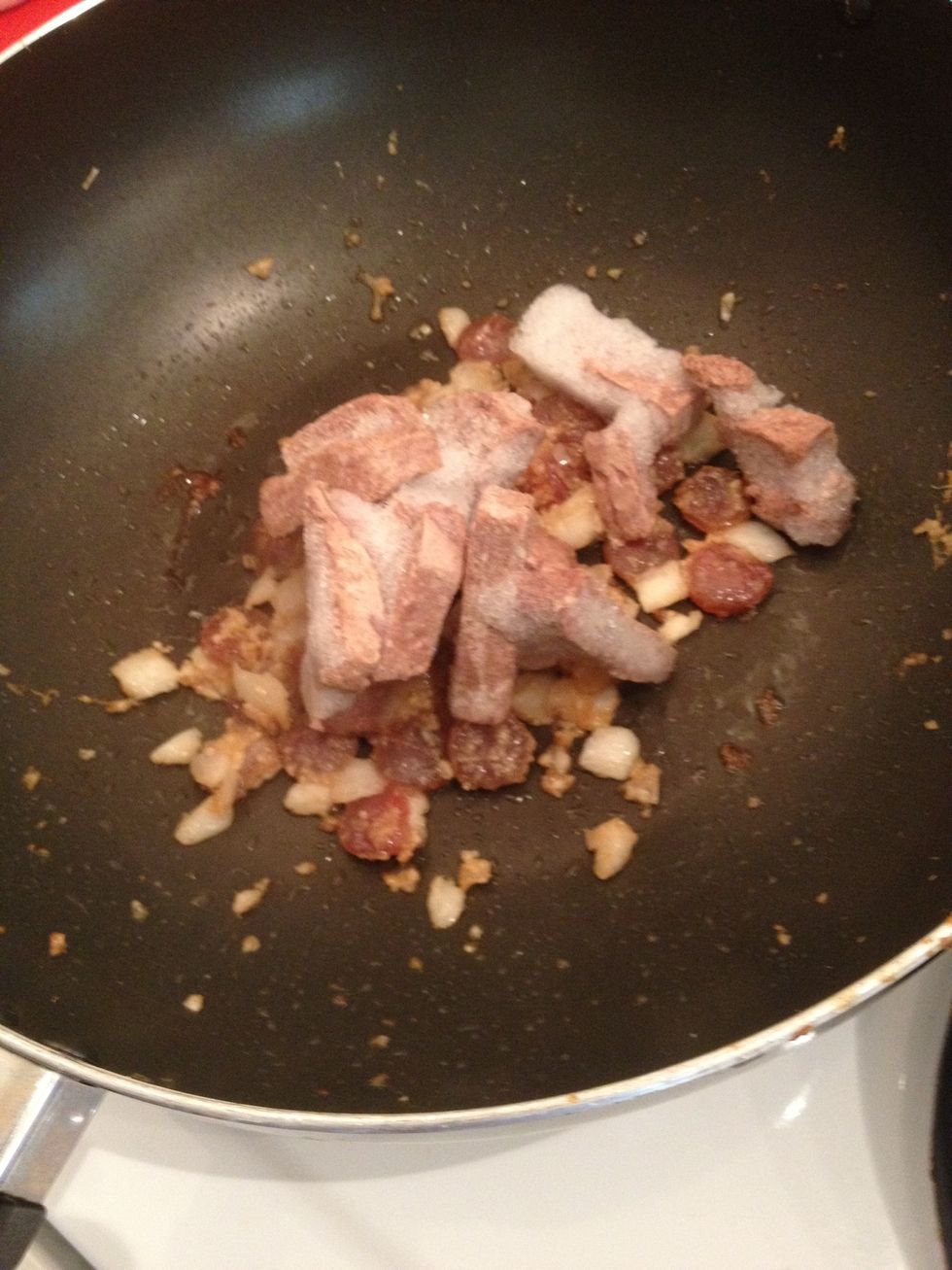 Once the chorizo starts to brown, add in the lamb cutlets and stir well.
When the lamb cutlets are cooked, toss in the shrimps and stir well.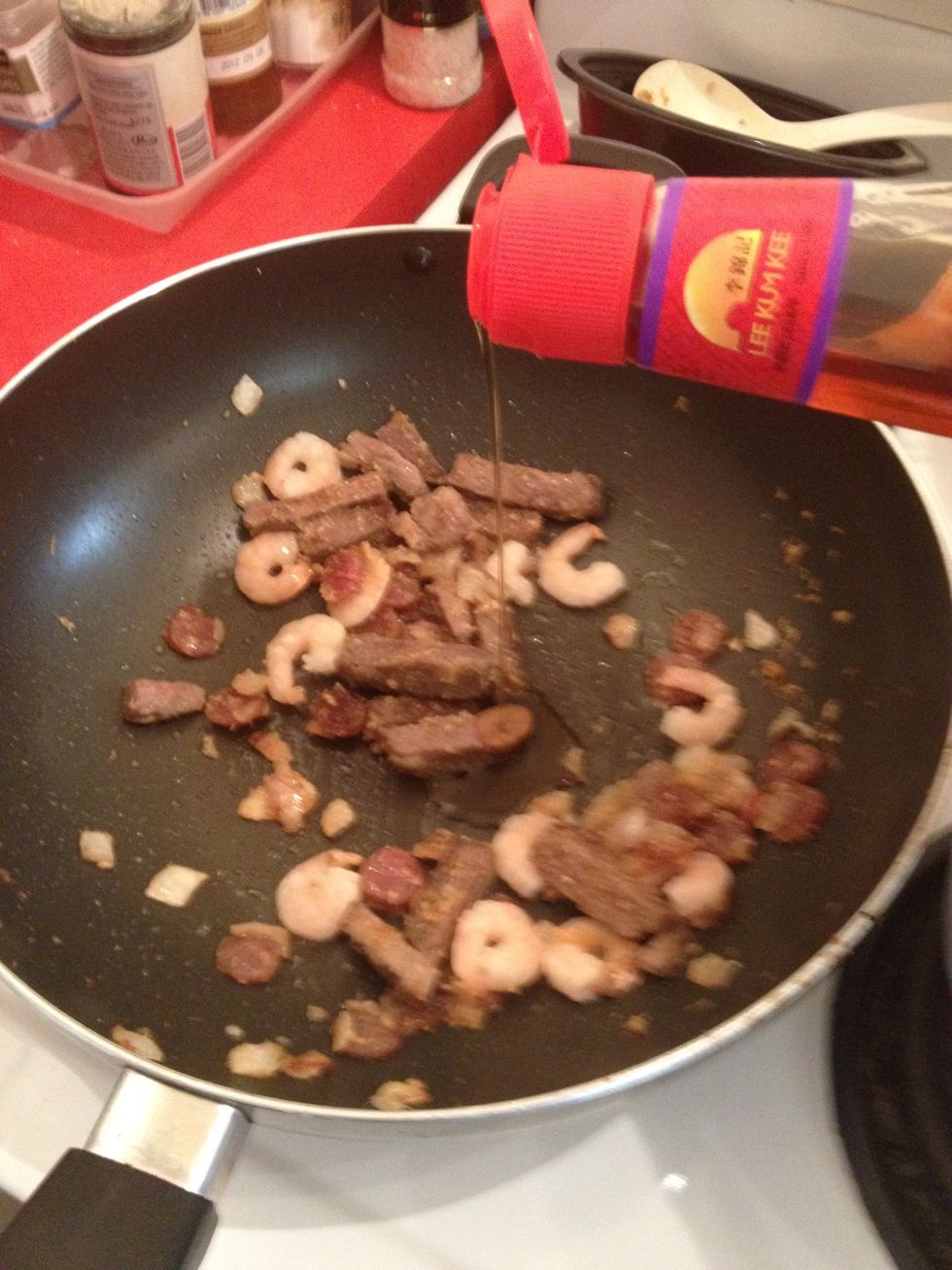 After a few minutes, add the sesame oil. Stir well.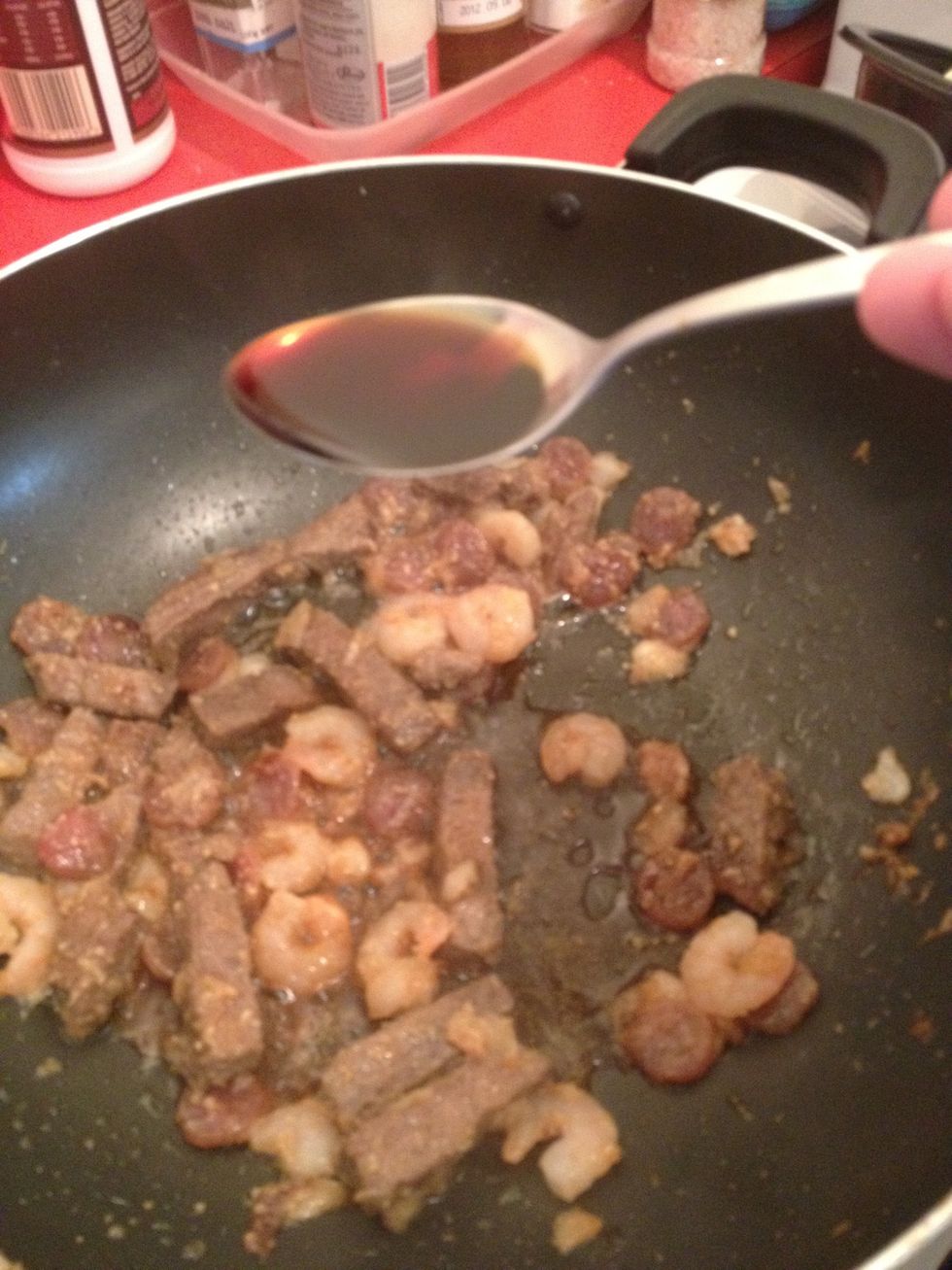 Add the soy sauce to the mixture.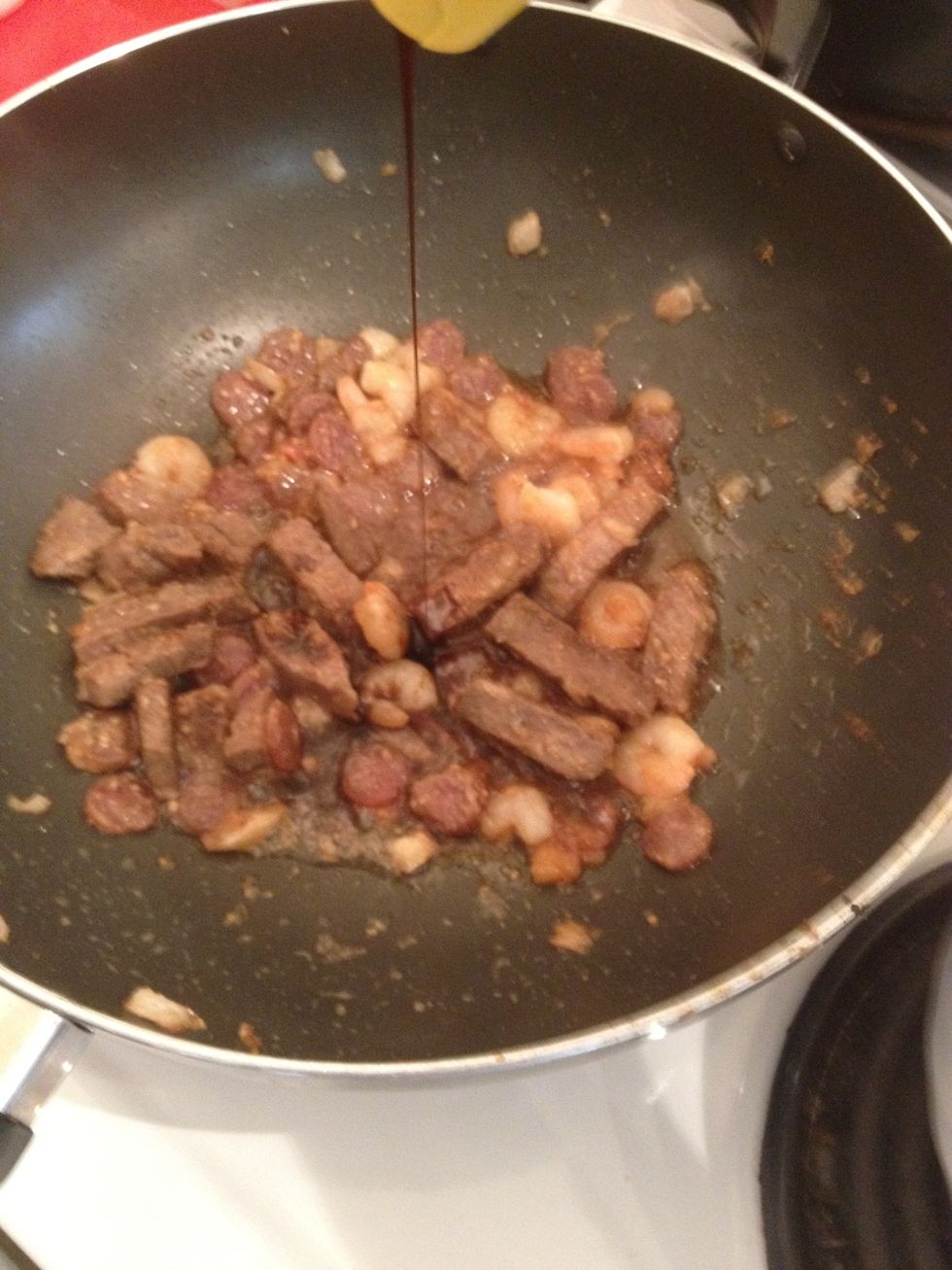 Add the thick soy sauce to the mix.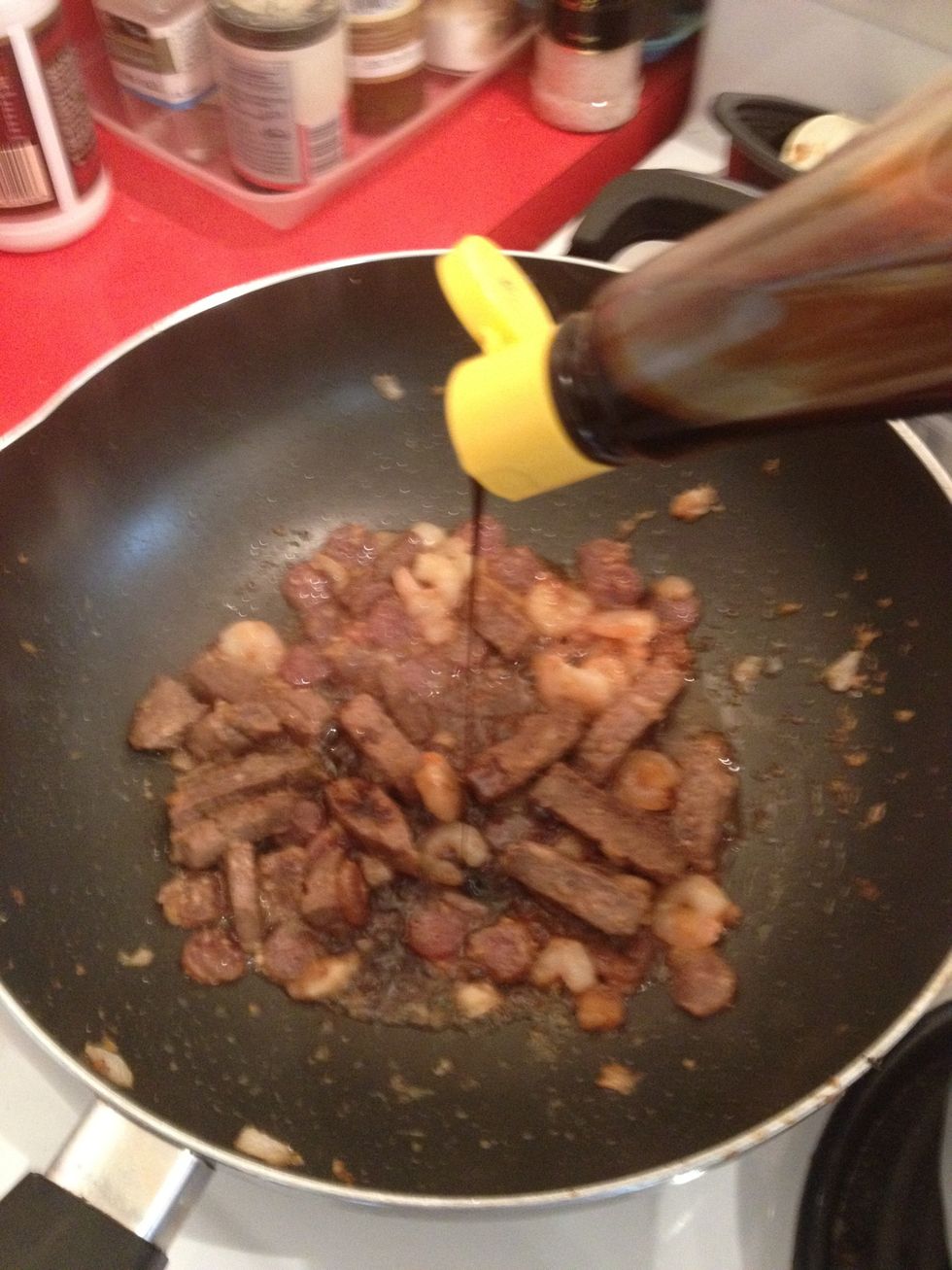 Add the sweet soy sauce. Mix well.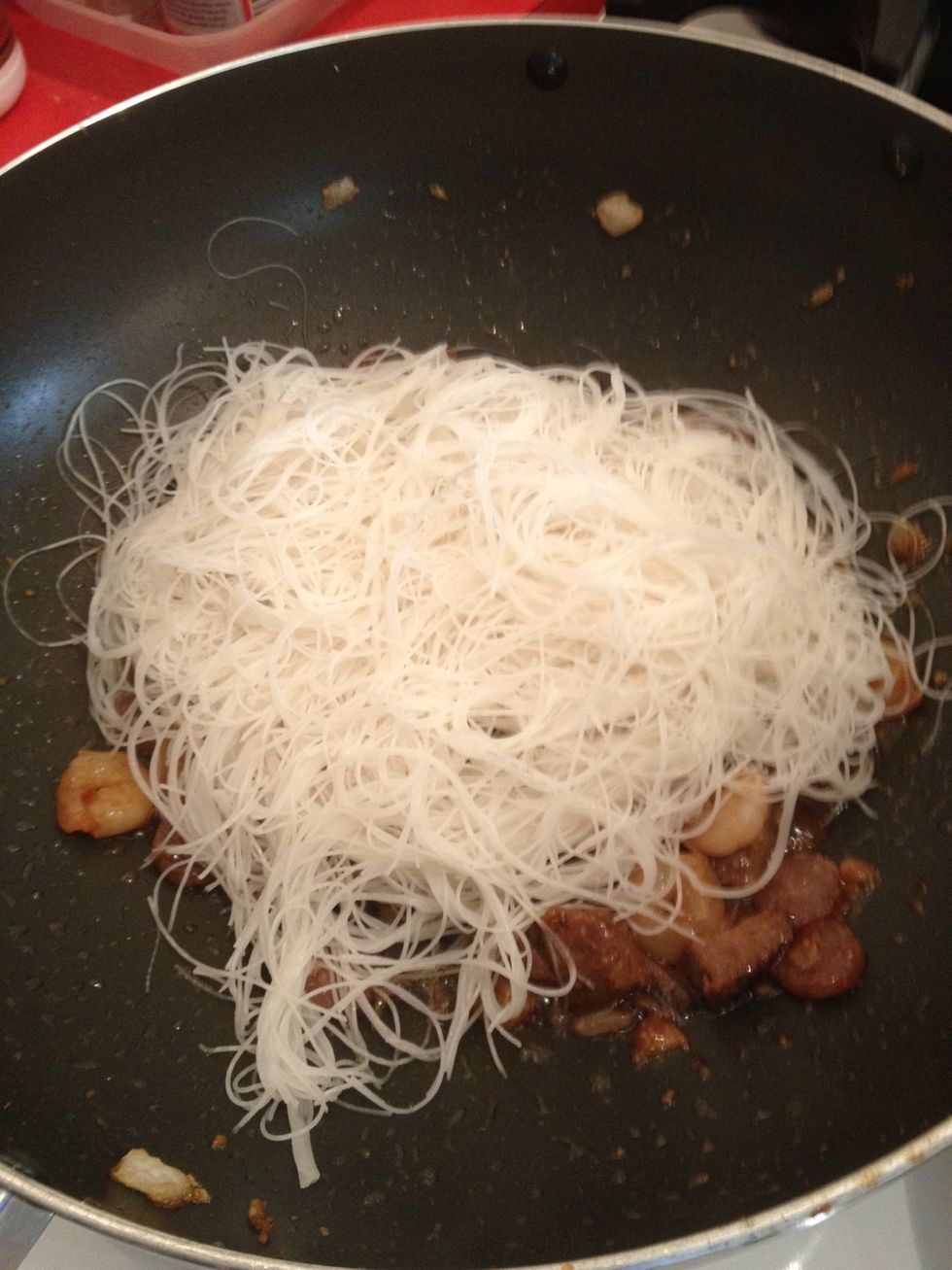 Toss in the rice noodle. Stir well to ensure it is coated with the meat and sauces.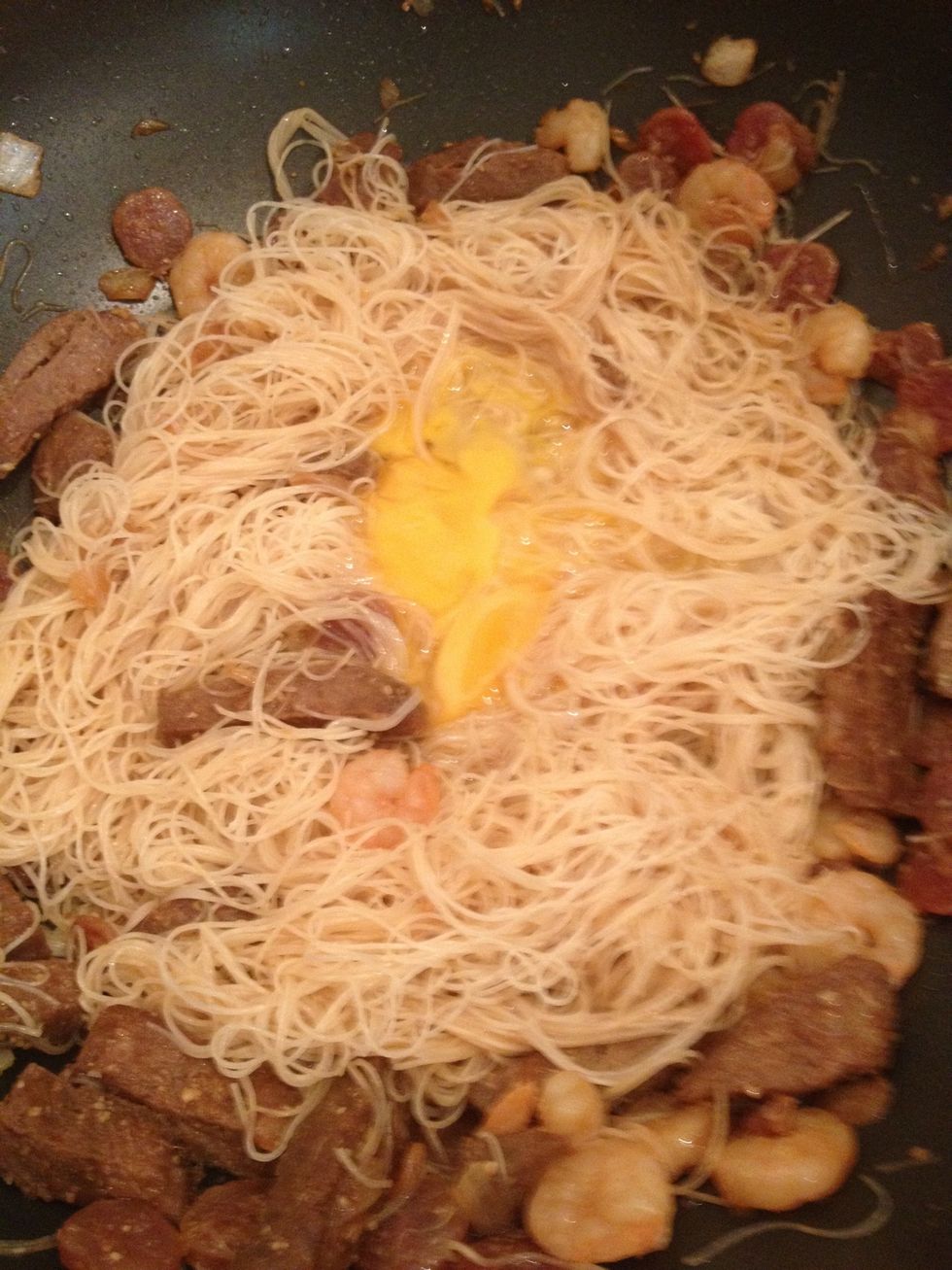 Beat an egg. Leave it for a minute or two. Then stir vigorously to ensure the noodles are well coated.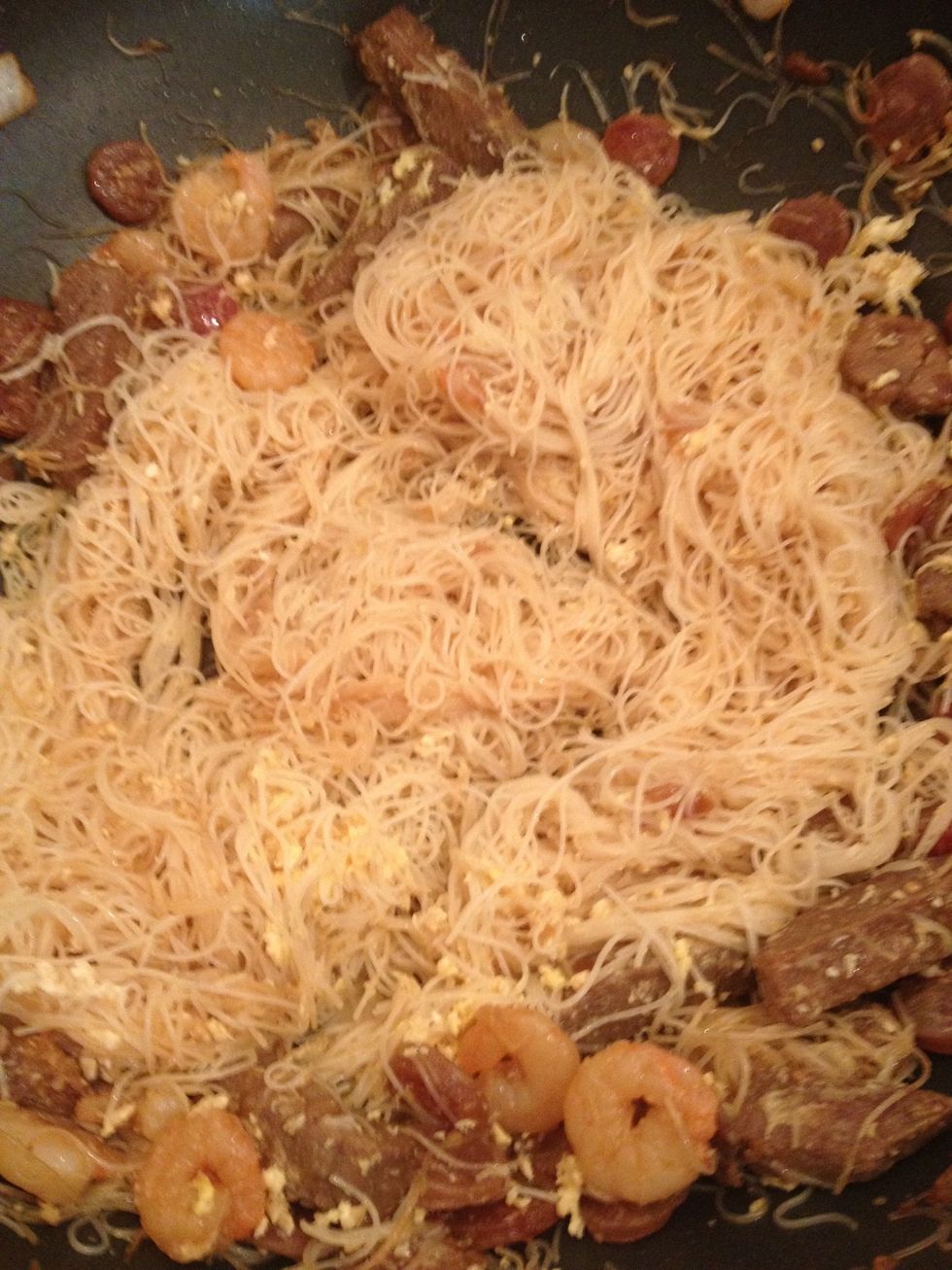 Stir the noodles until they turn dry and fluffy.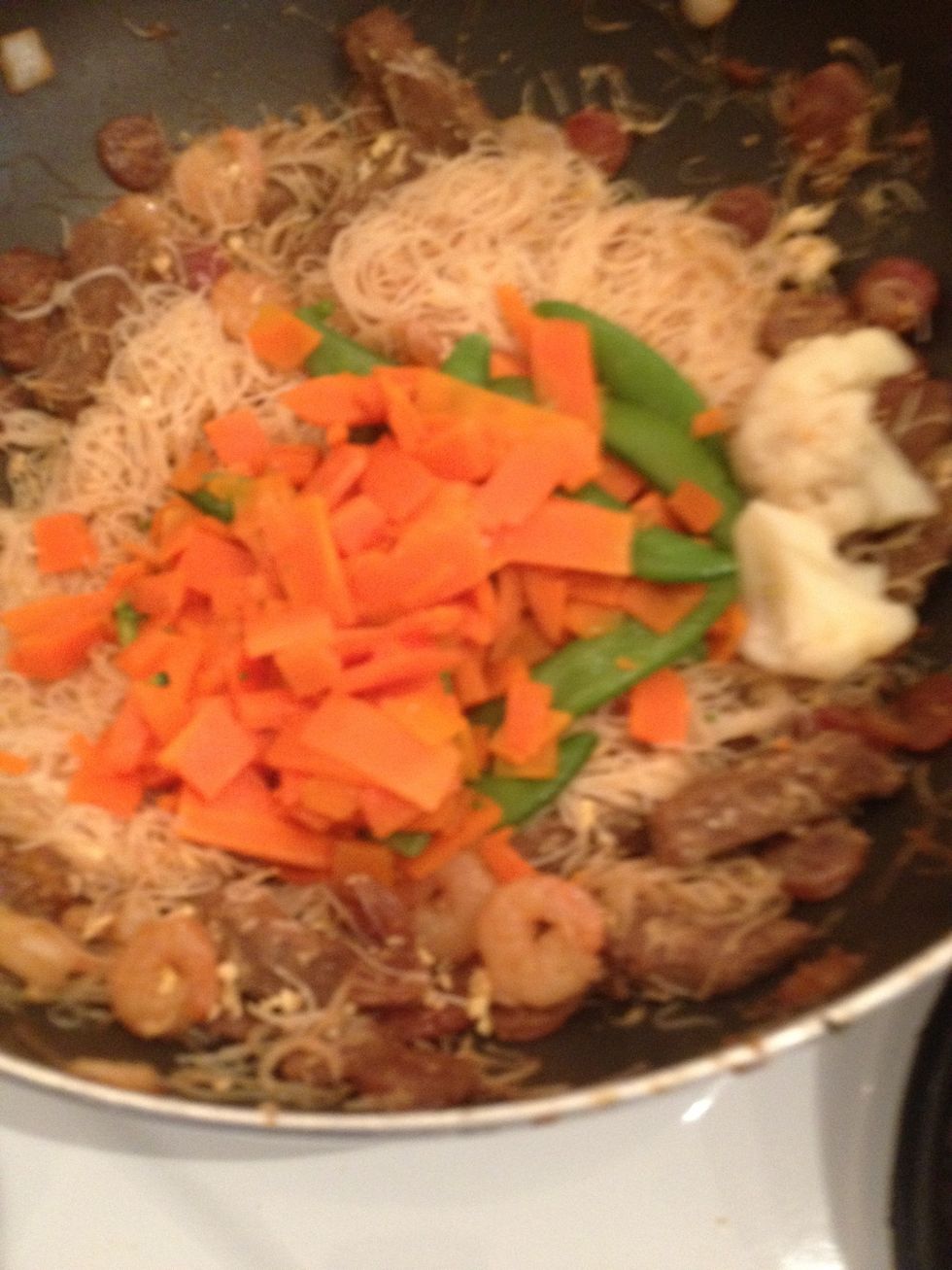 Add the mix vegetables. Mic them evenly with the noodles.
Add the Thai chilli sauce. Stir fry for a few minutes.
Voila! It is ready to be served. Bon appetite! (this recipe serves 1 to 2 people)
1.0 Chinese chorizo
1.0c Lamb cutlets
1/3c Shrimps
2.0tsp Ginger
2.0tsp Garlic
3.0Tbsp Onions
1.0Tbsp Cooking oil
2.0Tbsp Sesame oil
1.0Tbsp Thai chilli sauce
2.0Tbsp Soy sauce
1.0Tbsp Sweet soy sauce
1.0Tbsp Thick soy sauce
1.0 Egg
100.0g Rice noodle
2.0c Mixed vegetables