Preheat oven to 375 degrees Fahrenheit.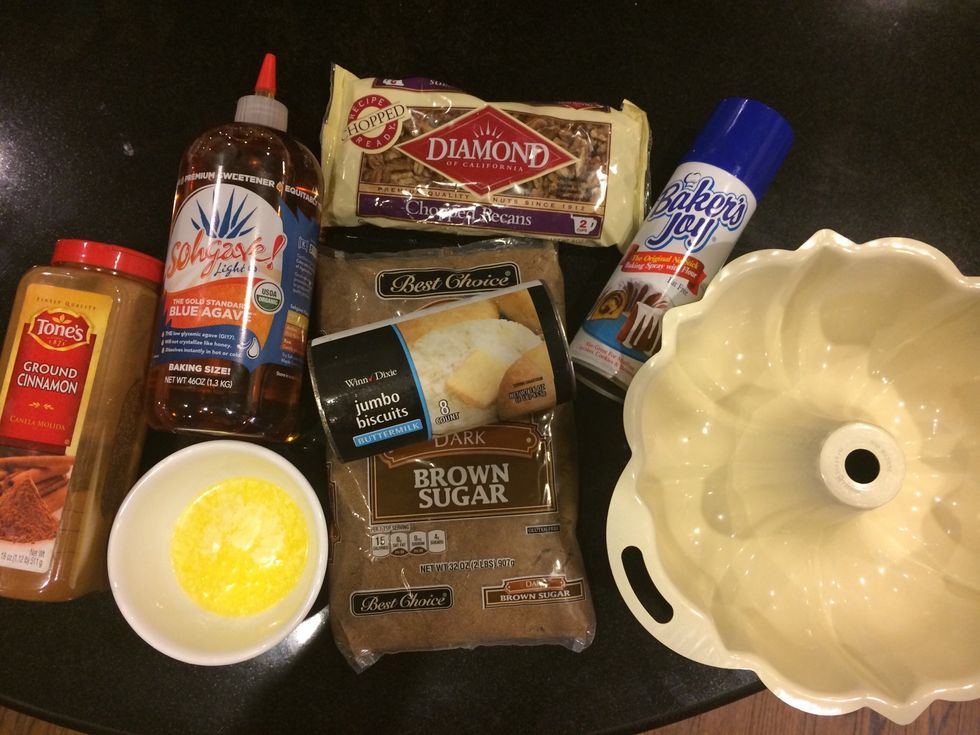 Gather ingredients and supplies. Recipe calls for maple syrup but I didn't have any so I used Agave syrup and it came out great.
Spray pan with cooking spray and set aside.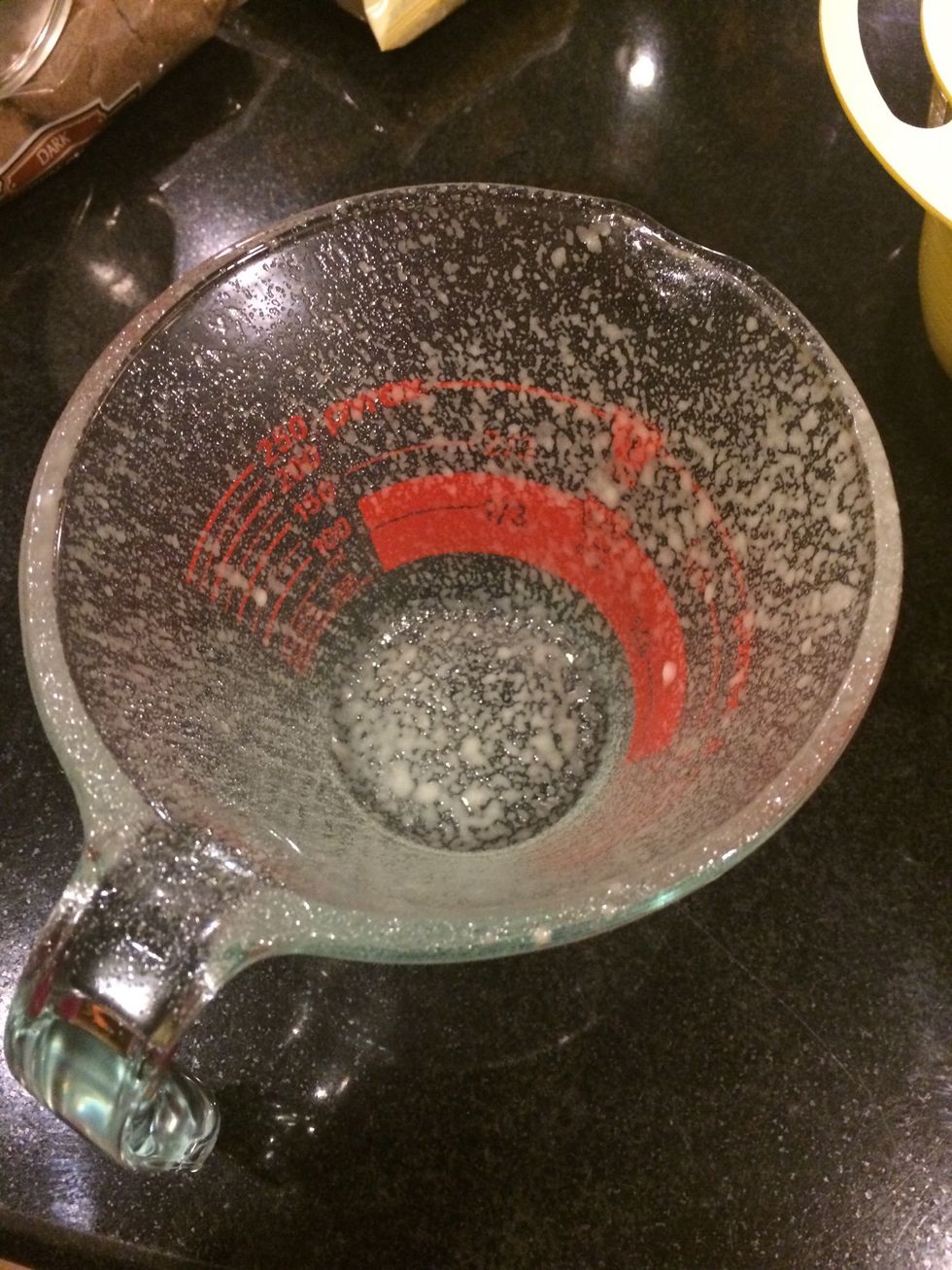 I also spray the measuring cup when measuring sticky things..comes out super easy!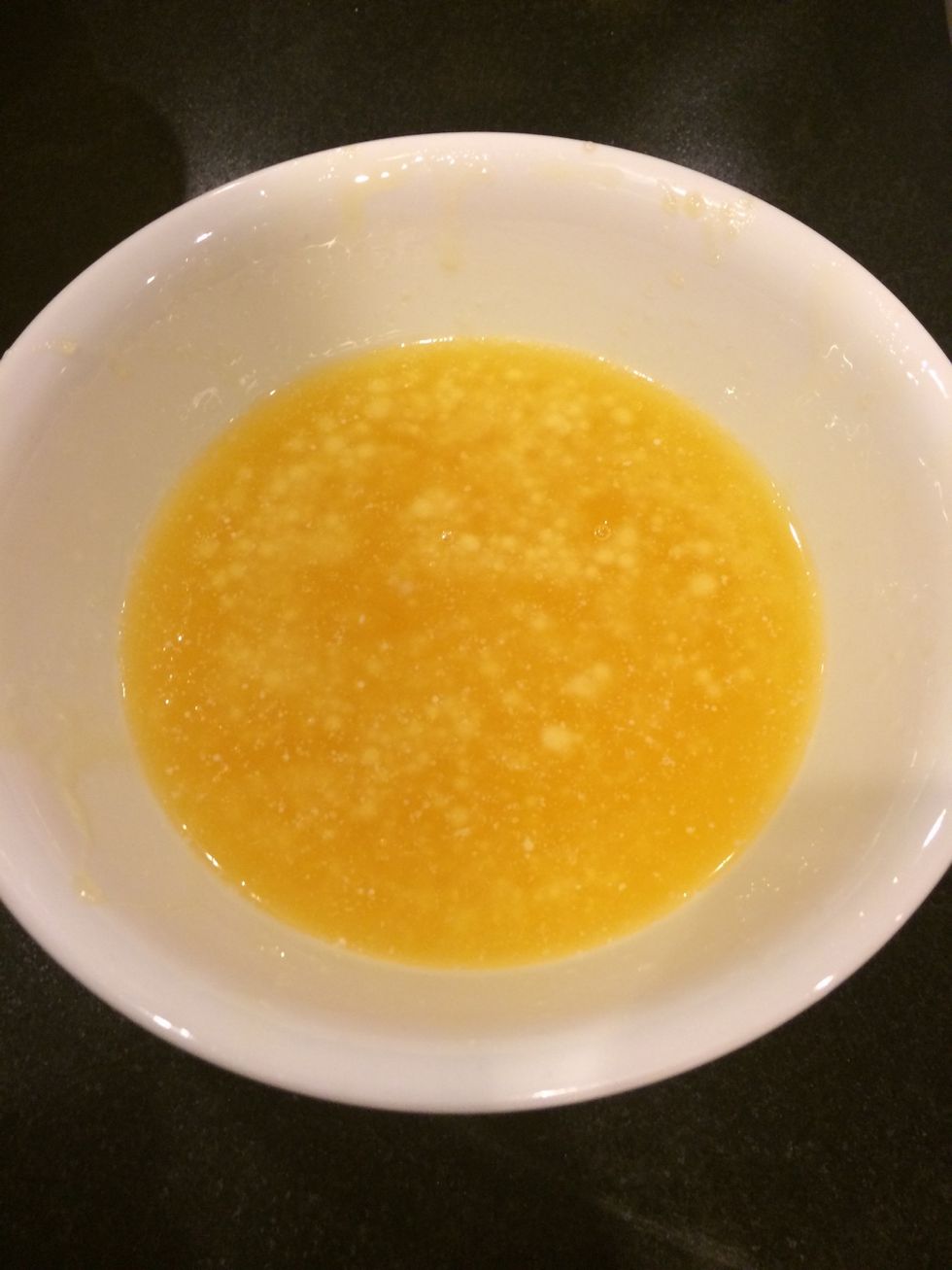 In a bowl, combine melted butter and syrup; set aside.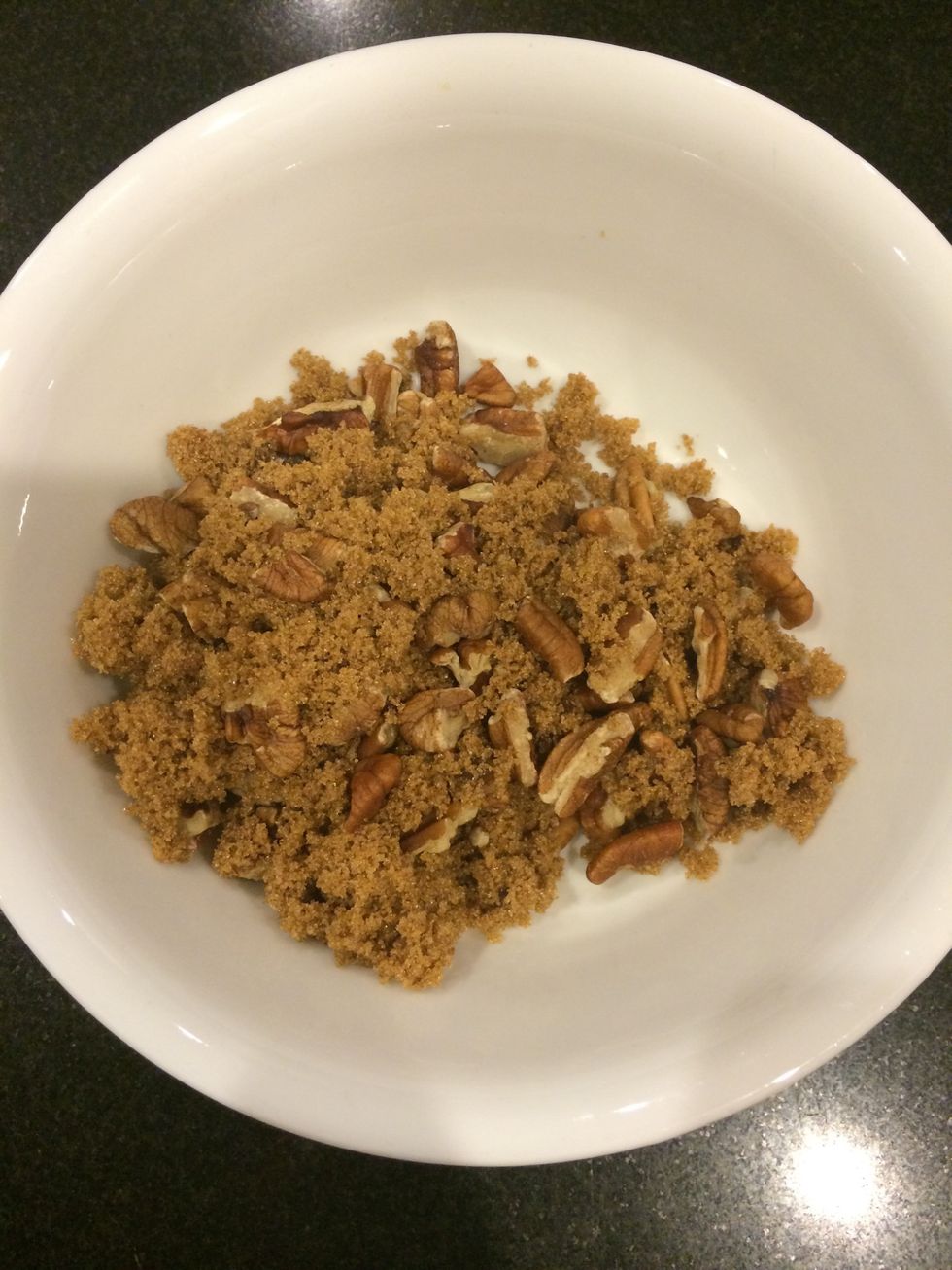 In another bowl, combine the brown sugar, cinnamon and nuts.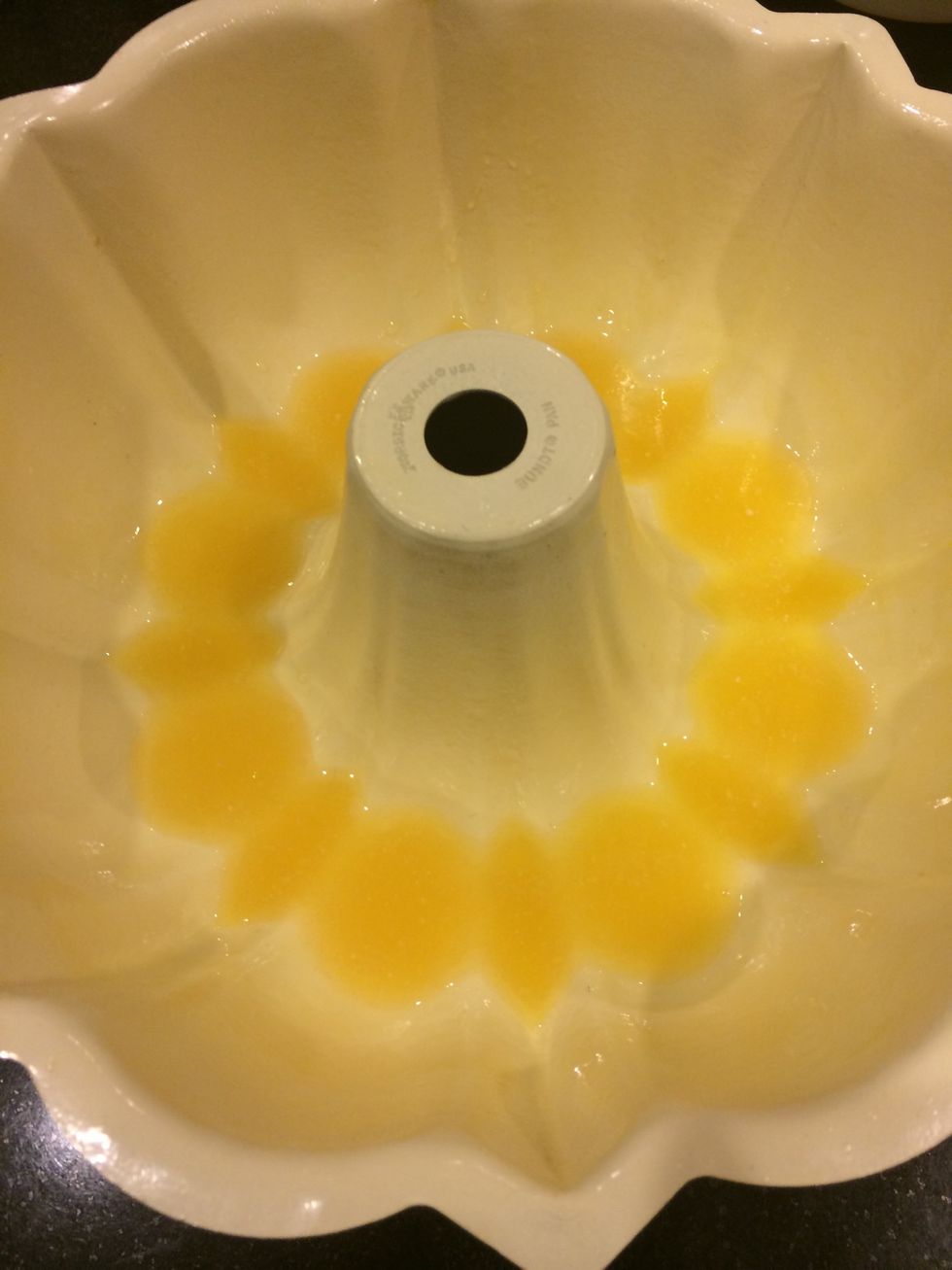 Place half of the syrup/butter mixture in the bottom of the bundt pan.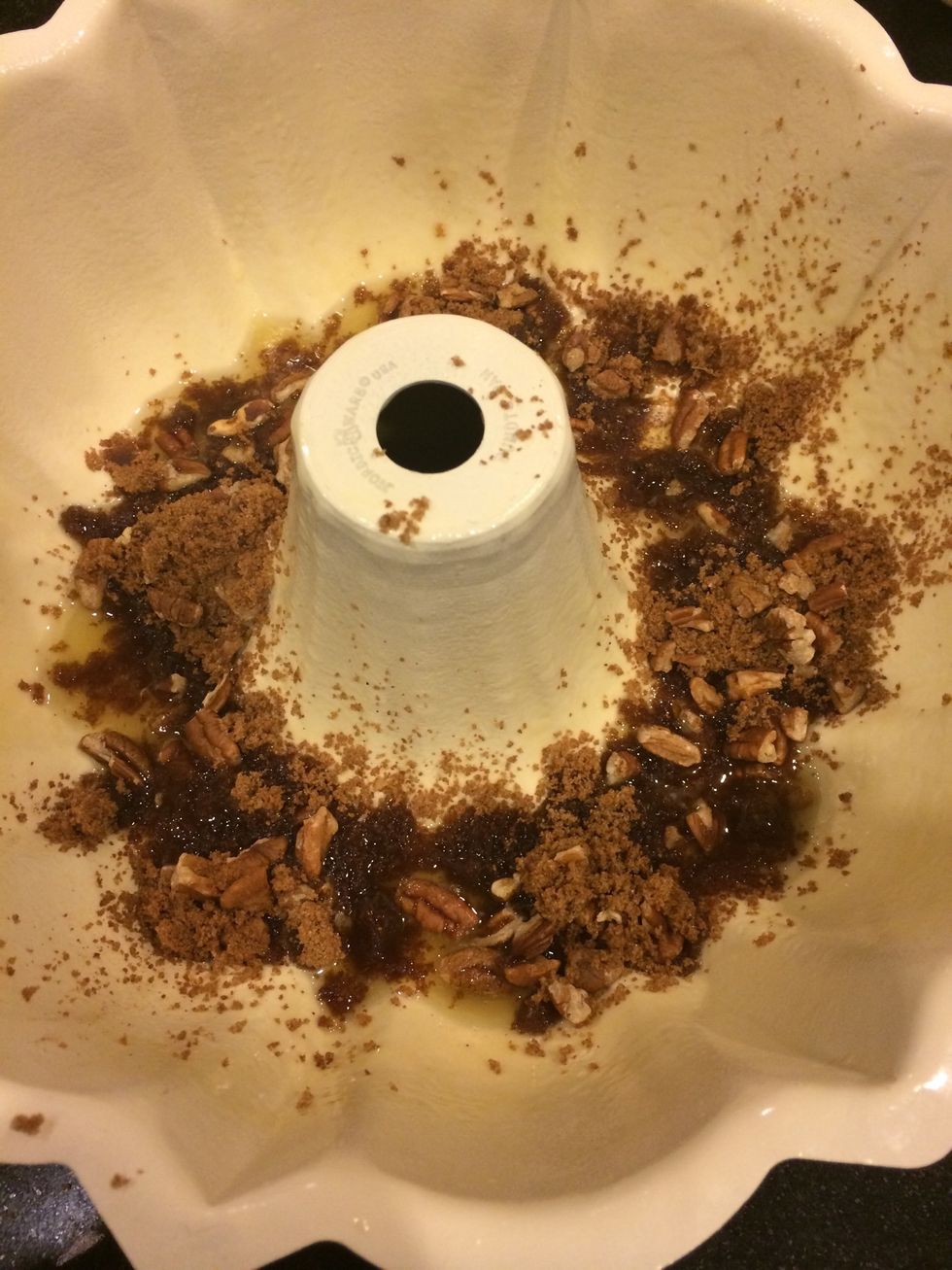 And sprinkle half of the brown sugar mixture on top.
Lay the biscuits in the pan, evenly spaced and overlapping, to form a ring.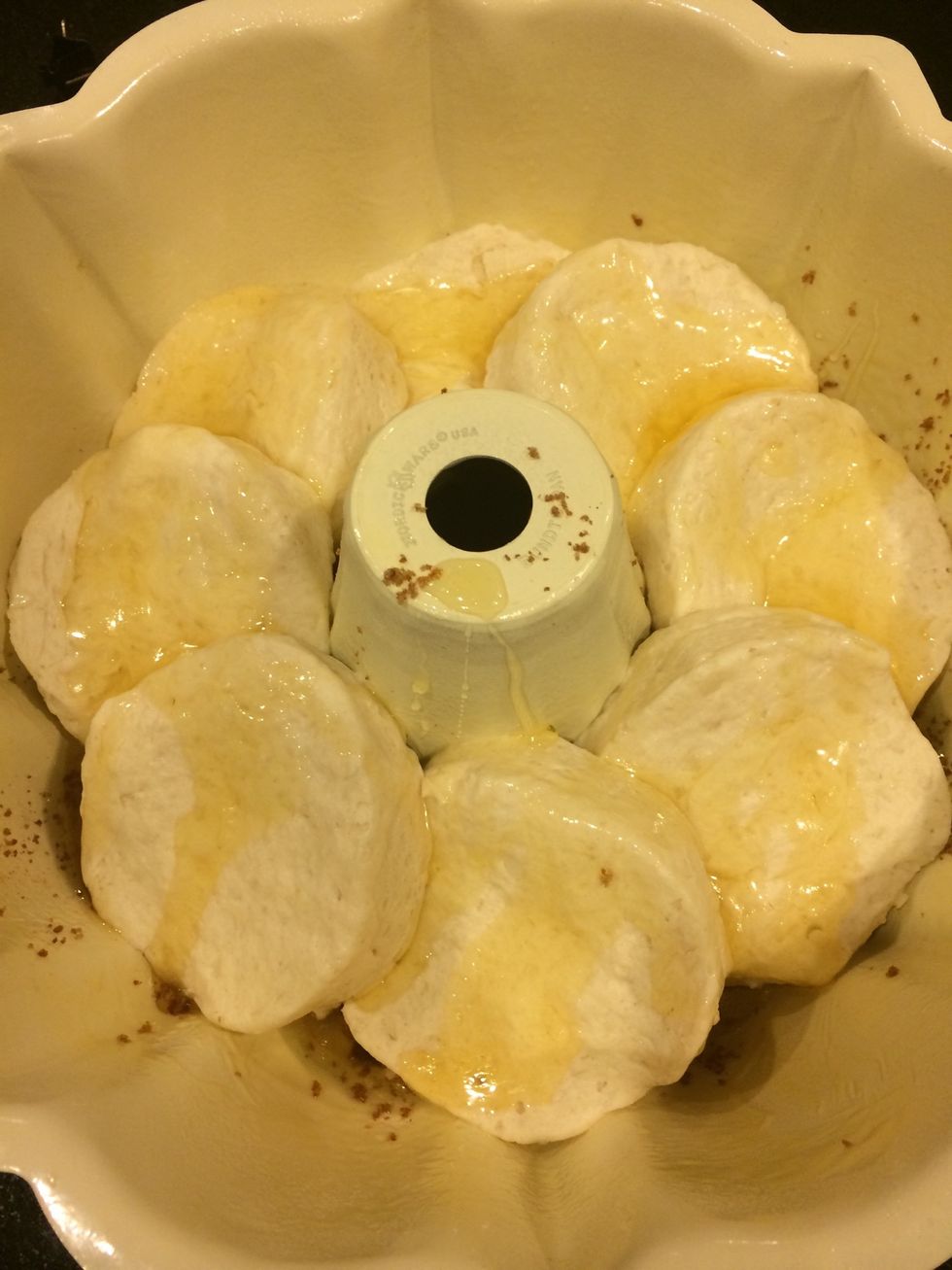 Pour remaining syrup/butter mixture over biscuits.
Sprinkle with the remaining sugar mixture. Bake 20 minutes or until golden brown.
Let cool in pan 1 minute, then invert onto serving platter.
Serve and eat. Enjoy! Thanks to my goddaughter Tiffany for helping me!
Bundt pan
Cooking spray
1.0 Buttermilk Store Bought Biscuits (8pk)
3.0Tbsp Butter, melted
1/3c Packed brown sugar
1/4tsp Cinnamon
1/4c Chopped pecans, optional