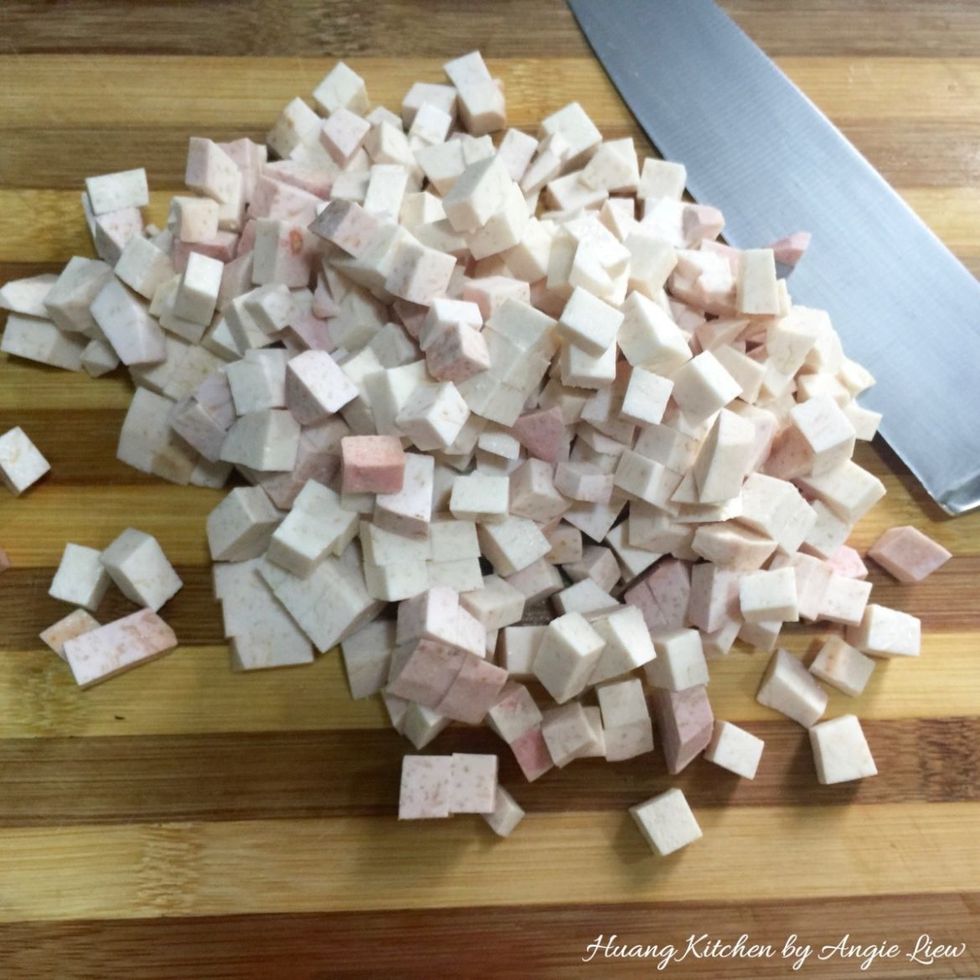 First peel and cut yam into small cubes, about 1 cm cubes.
Soak dried shrimps until softened. Drain and discard water. Then coarsely chop the dried shrimps.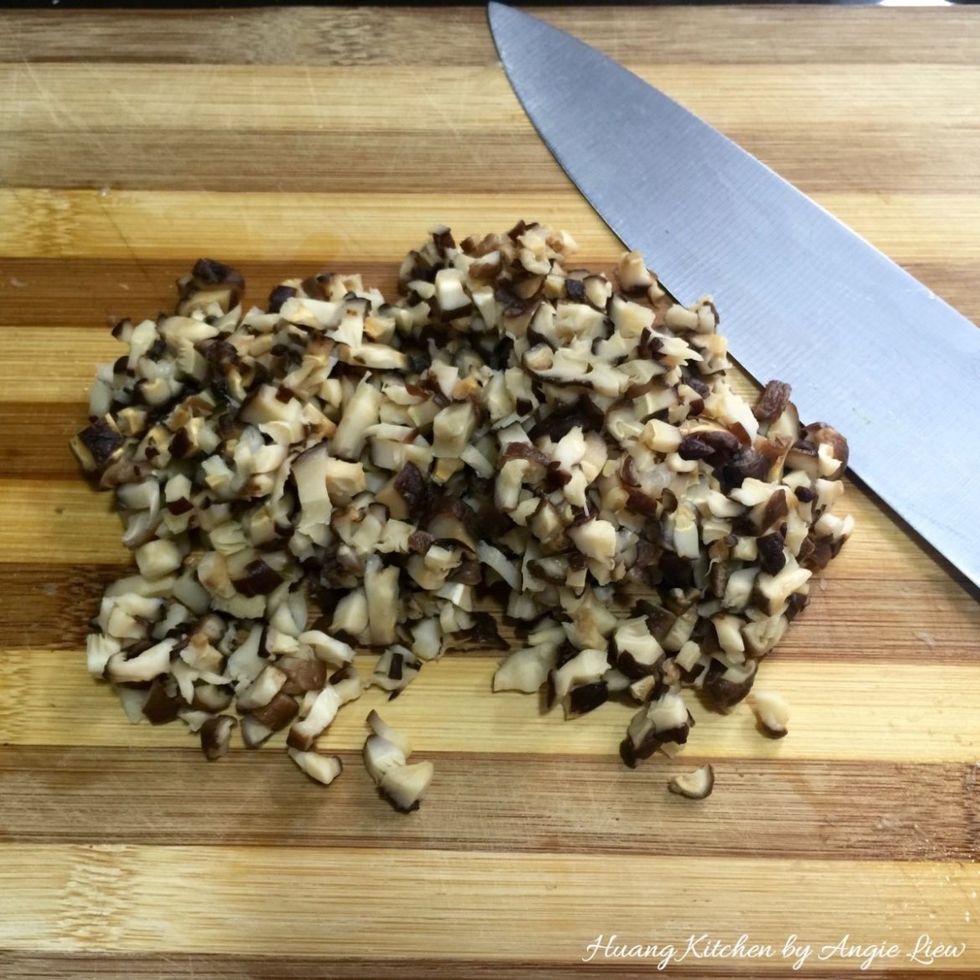 Soak dried mushrooms till softened. Drain and squeeze dry. Then coarsely dice the mushrooms.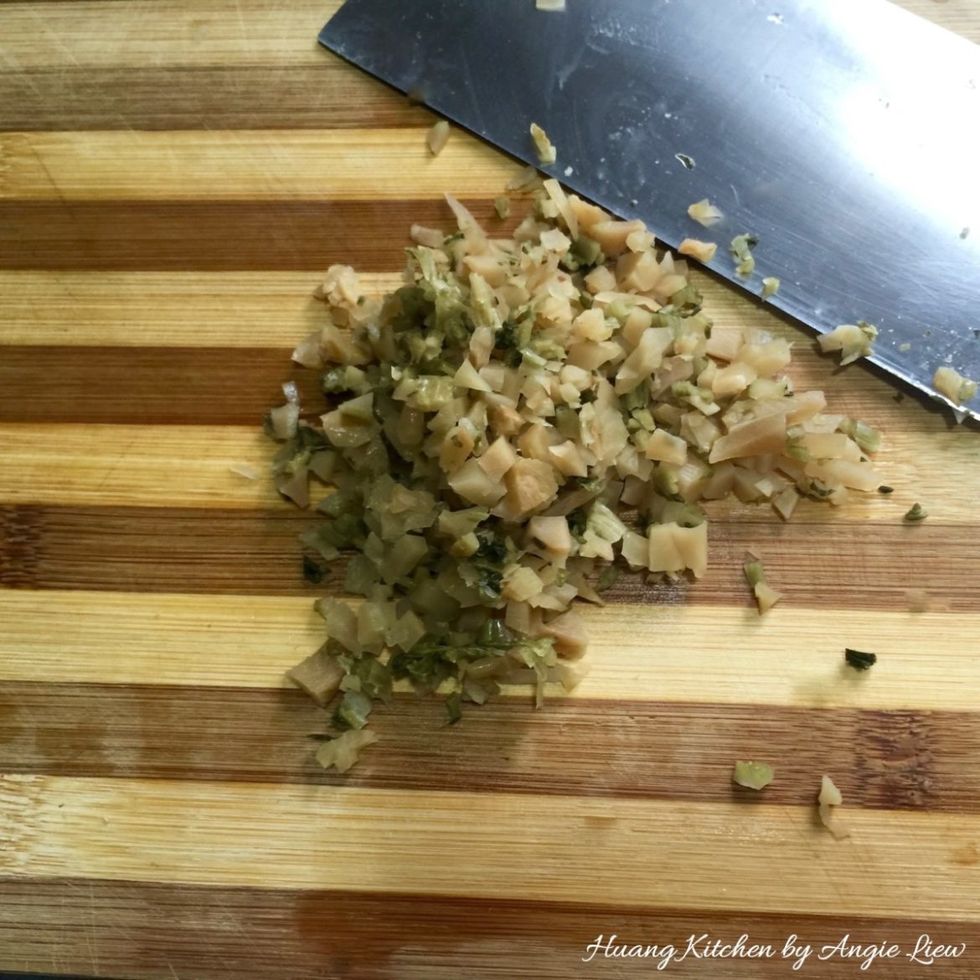 Next, soak preserved turnip to remove its saltiness. Then dice into small pieces.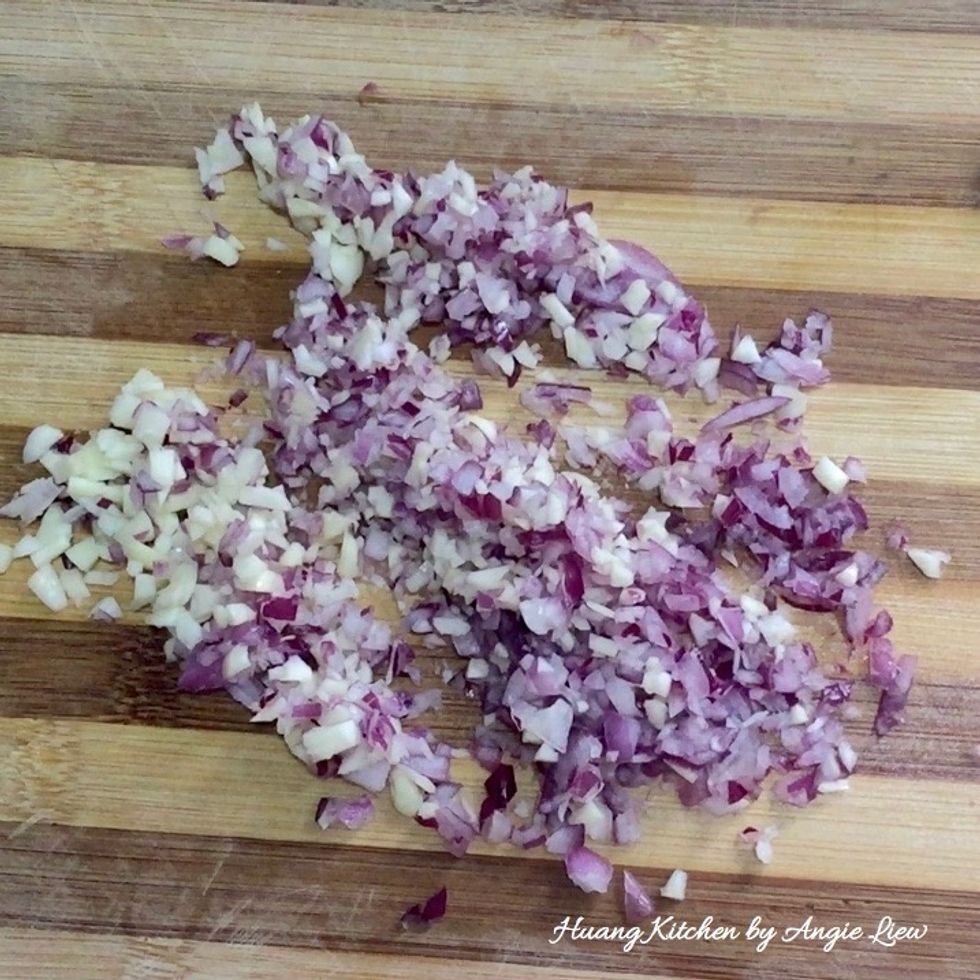 Then finely chop shallots and garlic.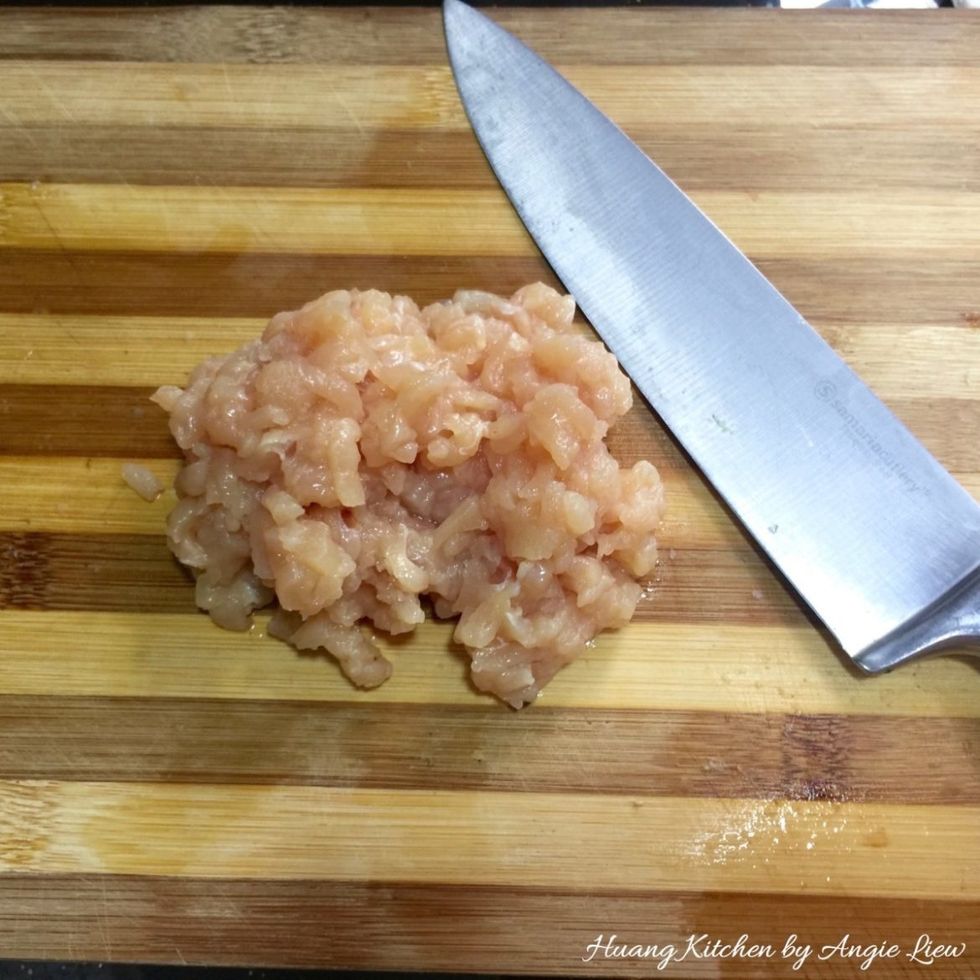 Lastly, cut meat into small cubes. And we're ready to make the yam cake.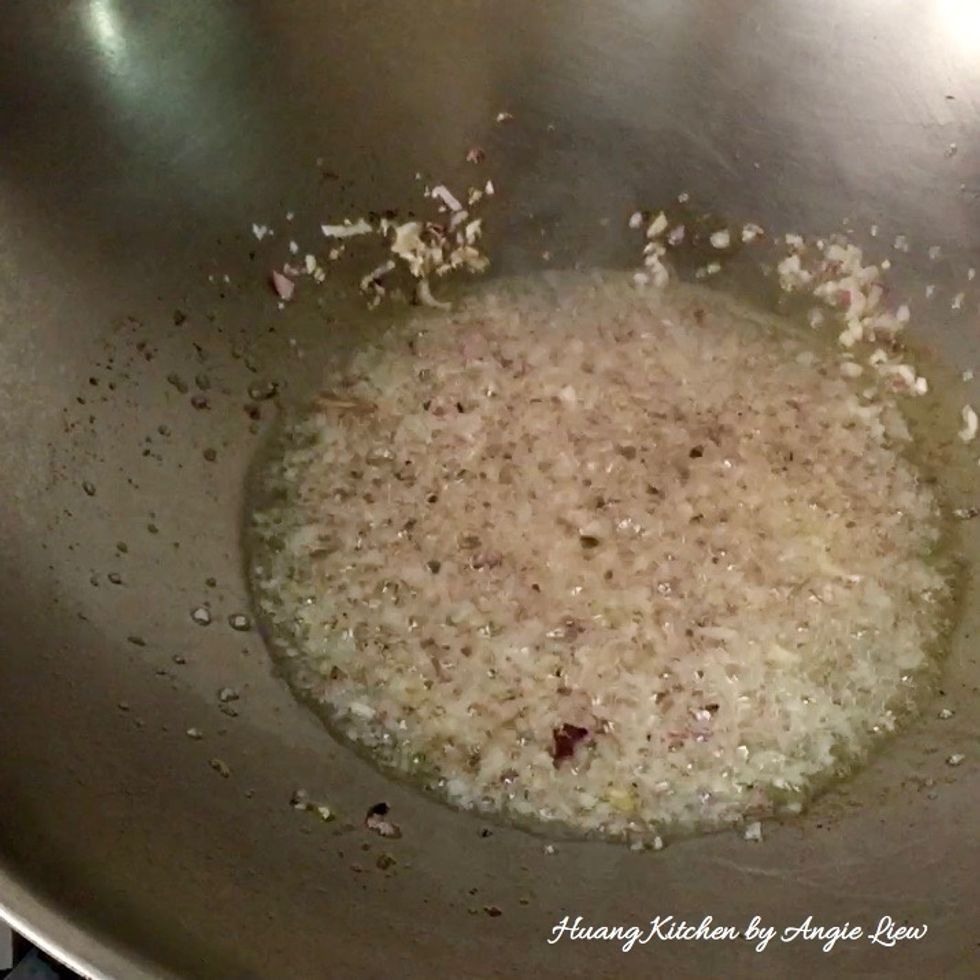 To make yam cake, first heat 2 tablespoons oil over medium high heat. Then fry shallots and garlic until they become aromatic.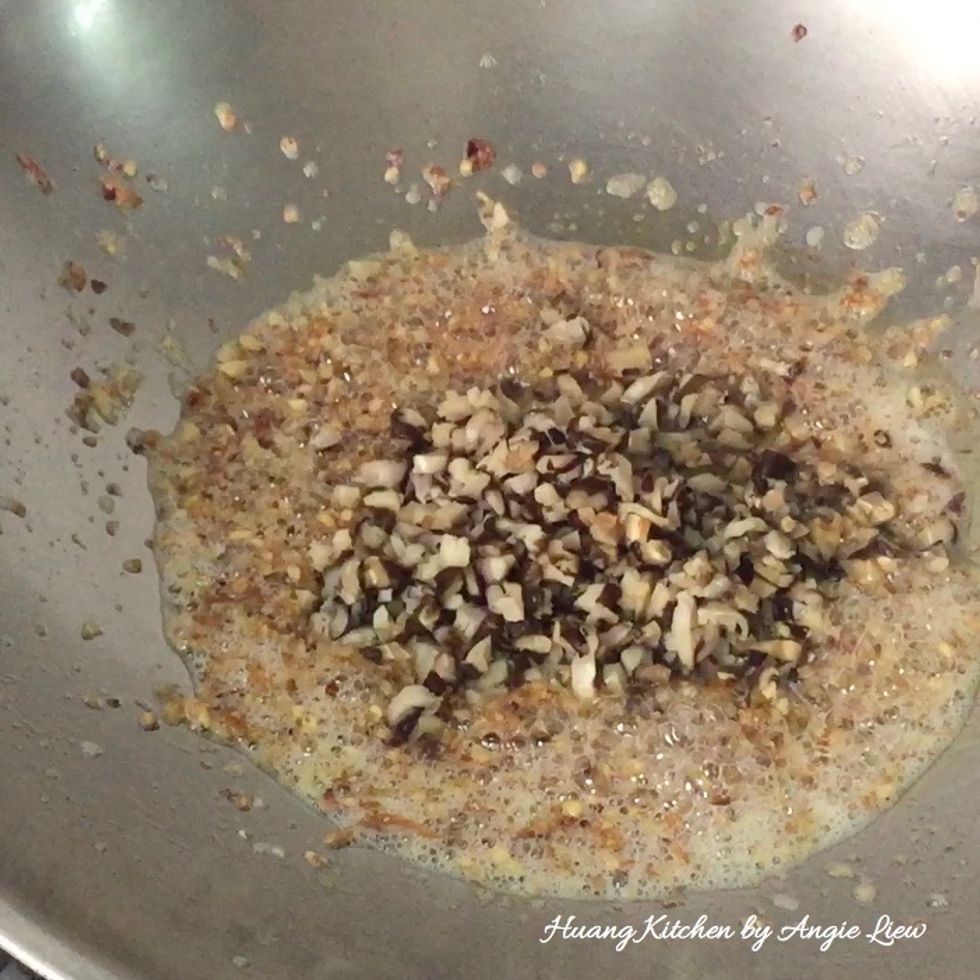 Add in chopped dried shrimp and fry till fragrant. Next add diced shiitake mushrooms and preserved turnips. Continue to stir-fry until well combined.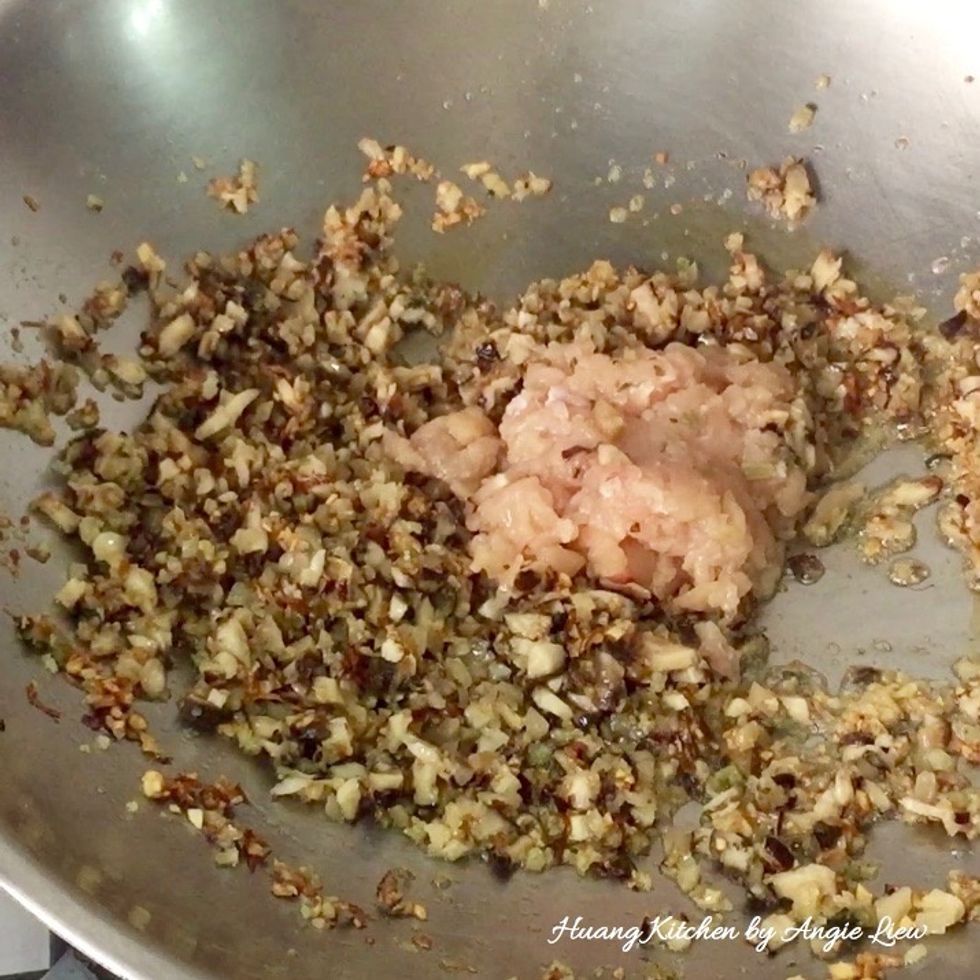 Next, add in the meat and fry till just cooked.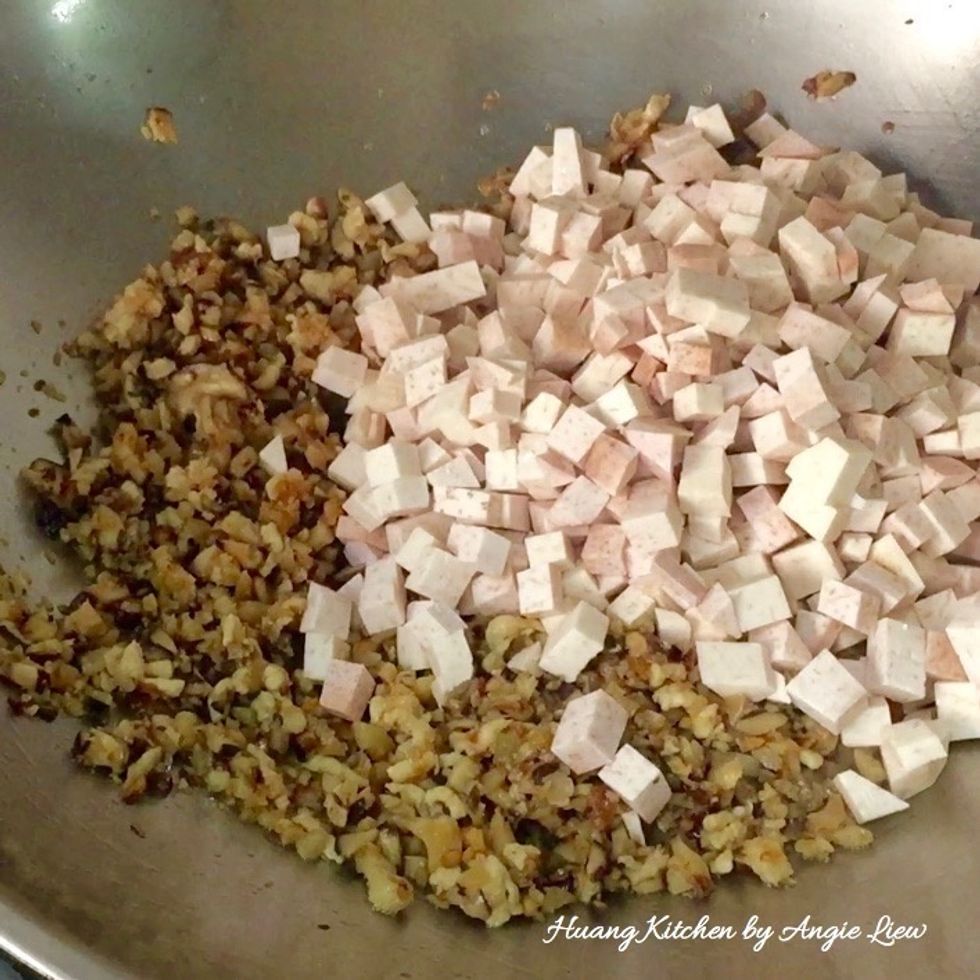 Then, toss in the cubed yam and fry until it's about to brown.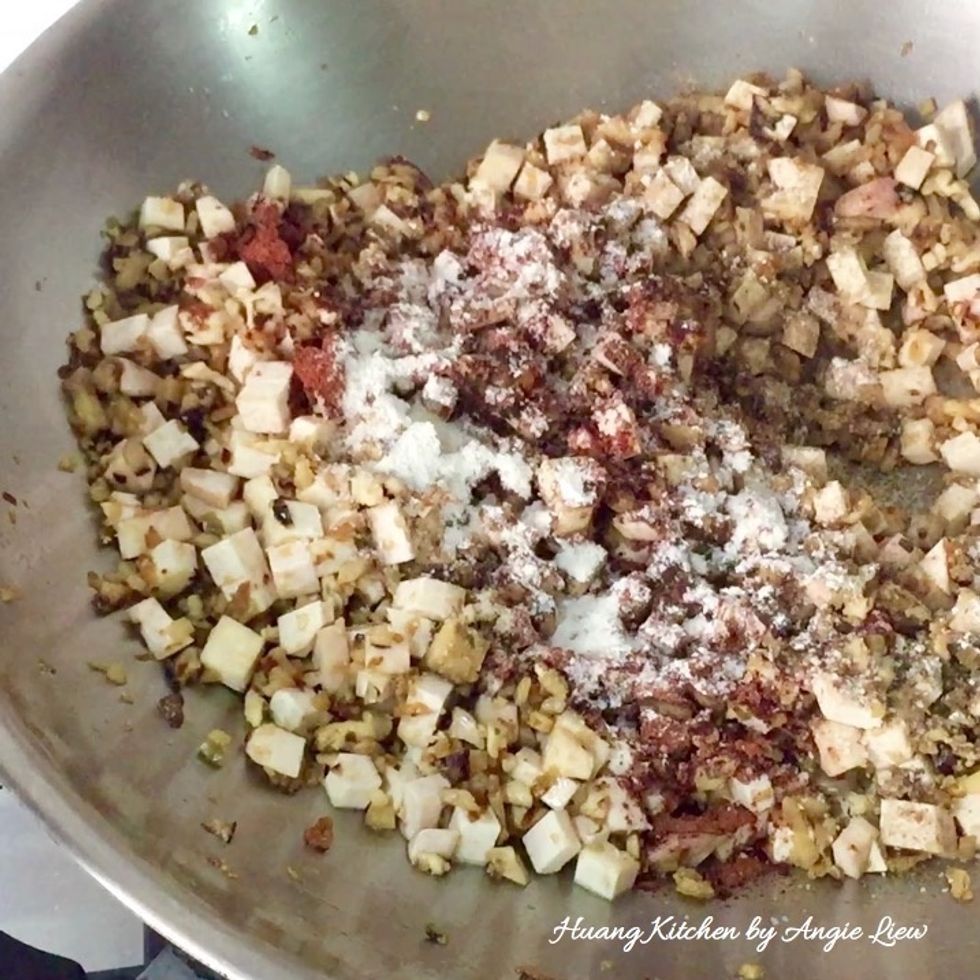 Next, sprinkle in the seasonings and stir well to combine.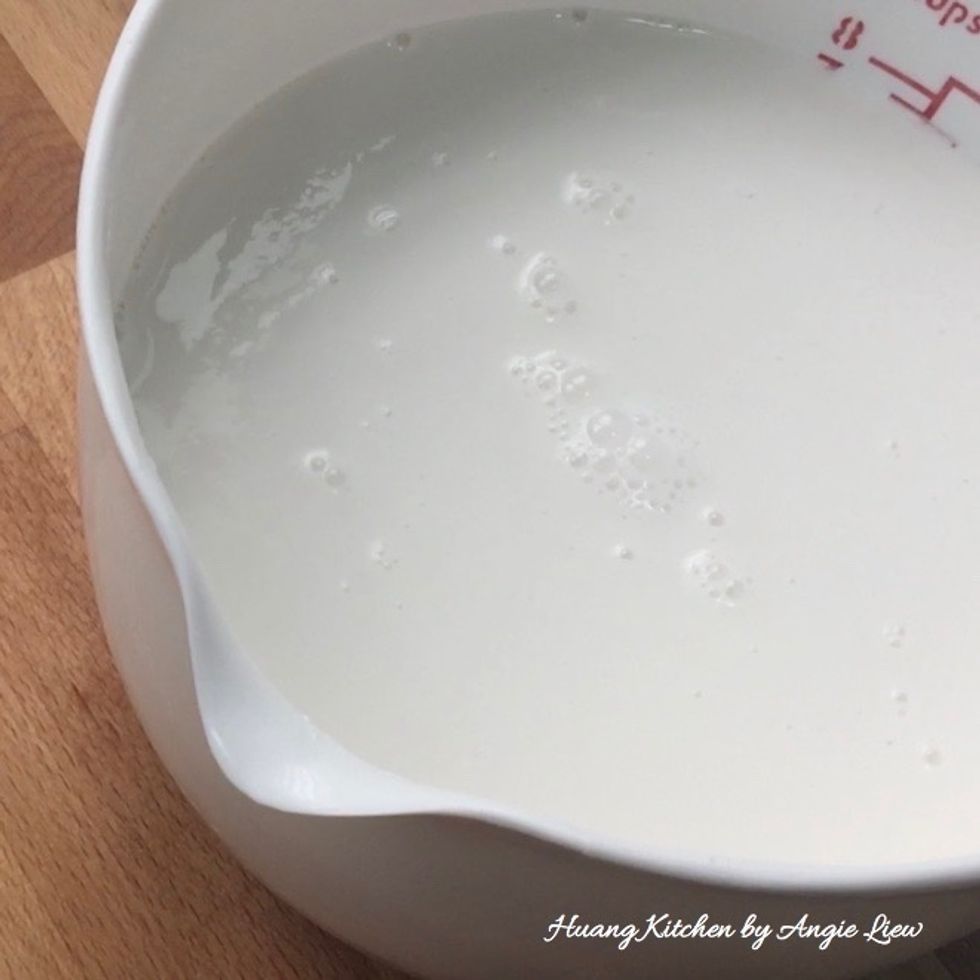 In a separate bowl, mix well rice flour, wheat starch, all-purpose flour, tapioca flour and water. Stir until it forms a smooth and runny batter.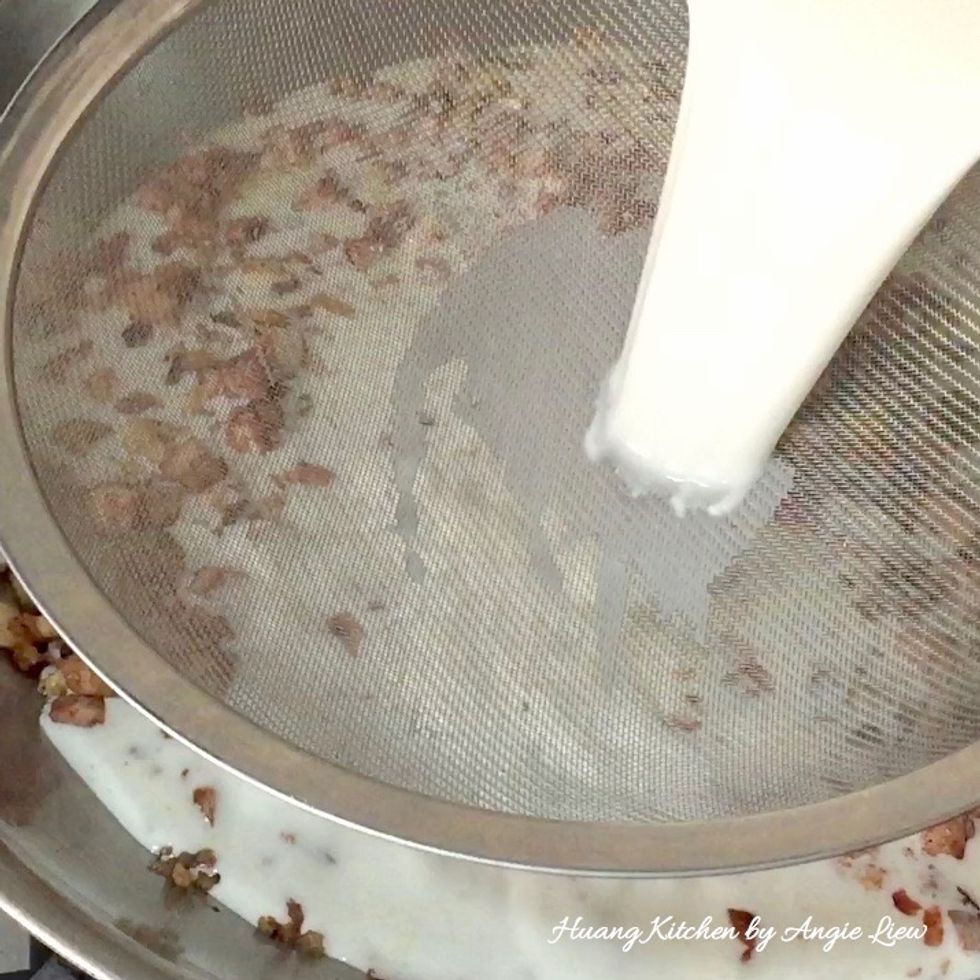 Using a strainer, add the batter into the wok slowly.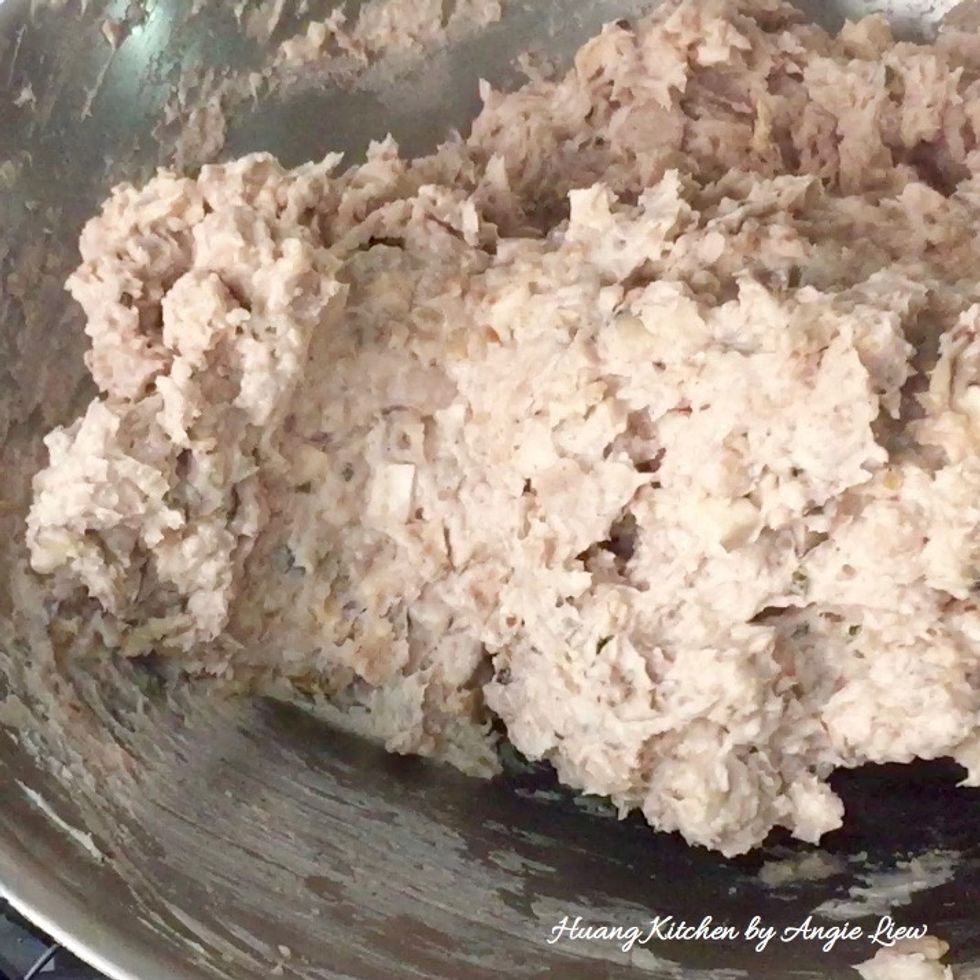 Stir continuously over low heat. As the batter starts to thicken, turn off the heat.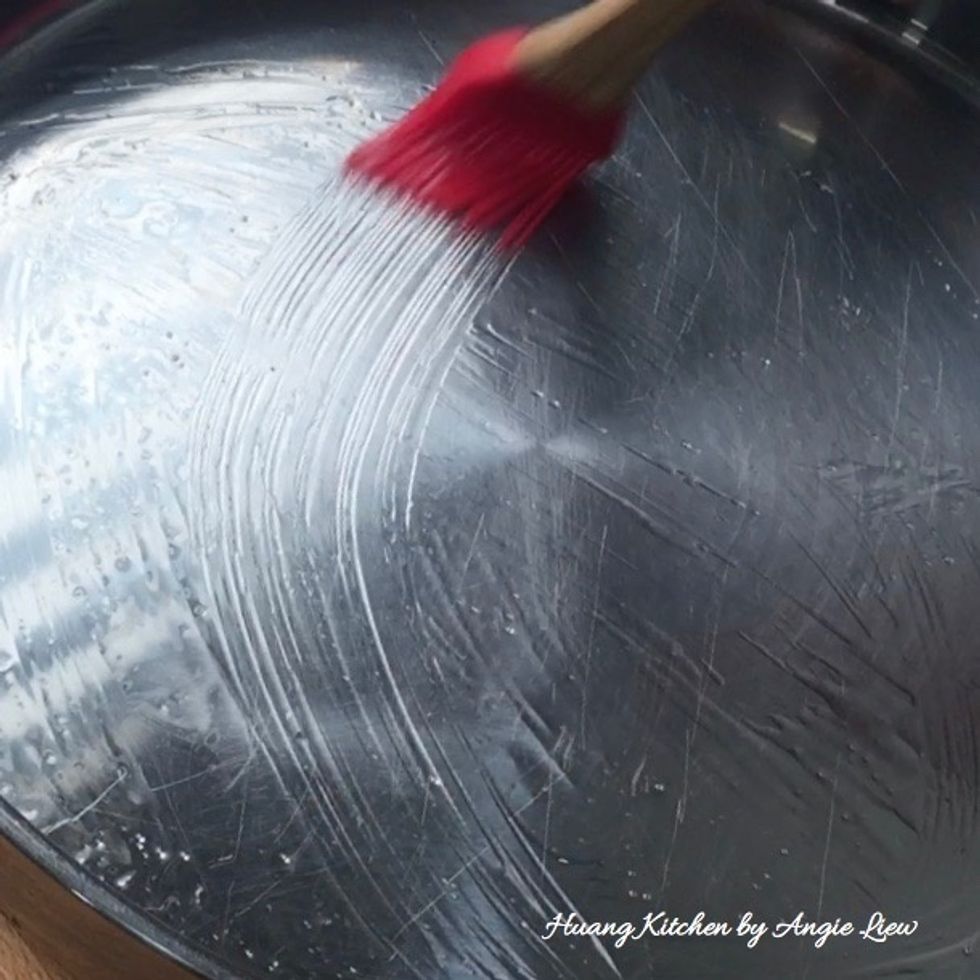 Meanwhile grease a steaming tray.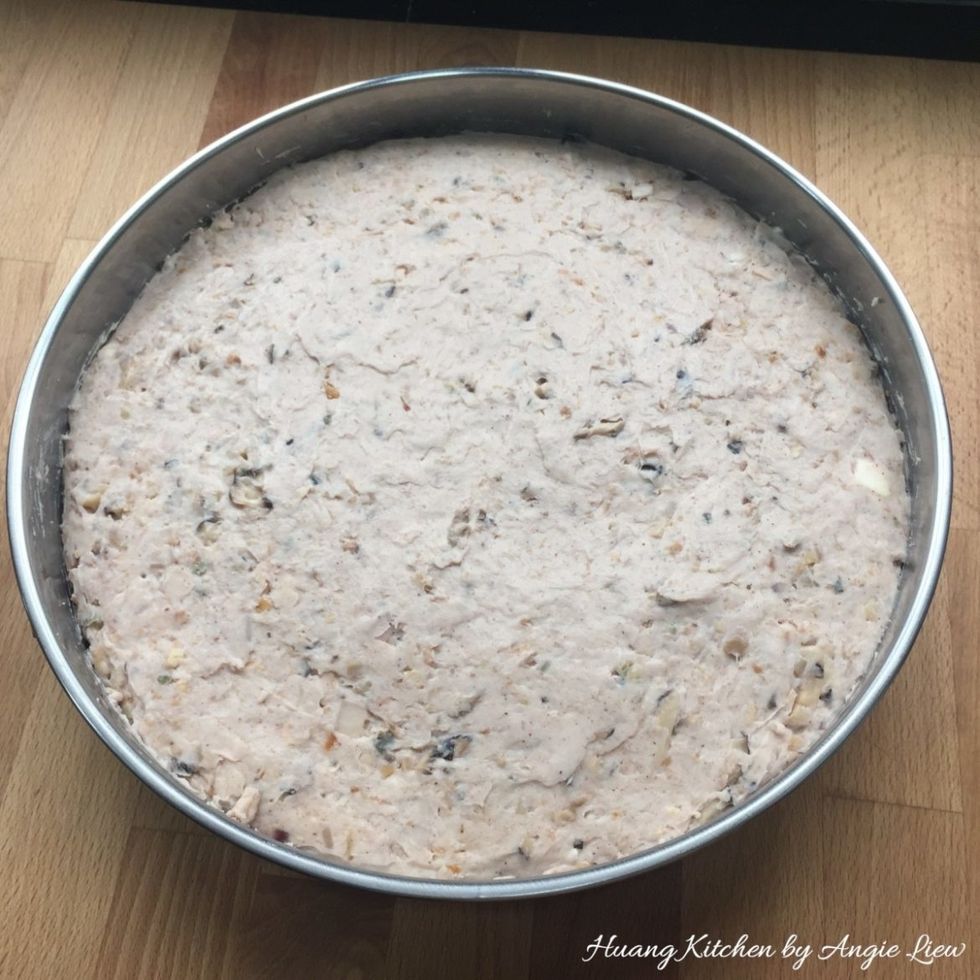 Pour in the yam mixture. Press it down with a spatula to smoothen the top.
Bring water in the steamer to a boil and place the steaming tray over it.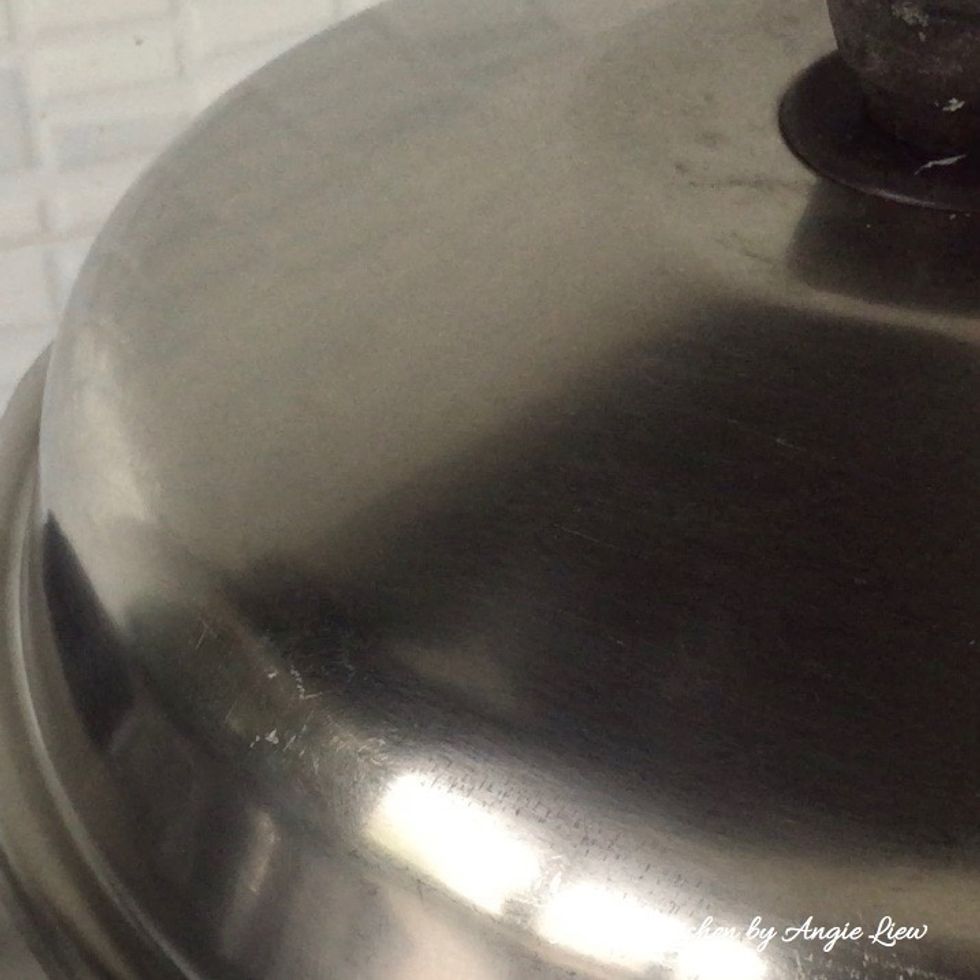 Steam over high heat for 45 minutes, or until cooked. Check for doneness by inserting a skewer into the cake. When cake is cooked, the skewer will come out clean.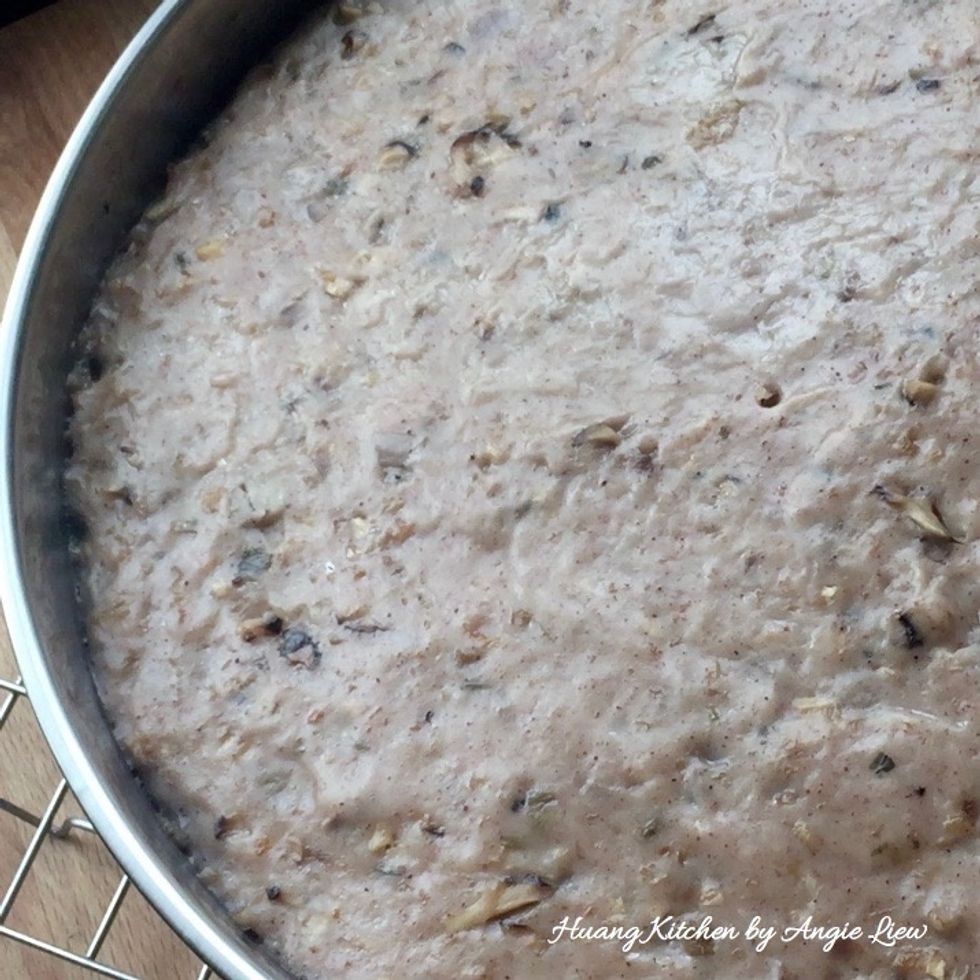 Remove from steamer and leave to cool.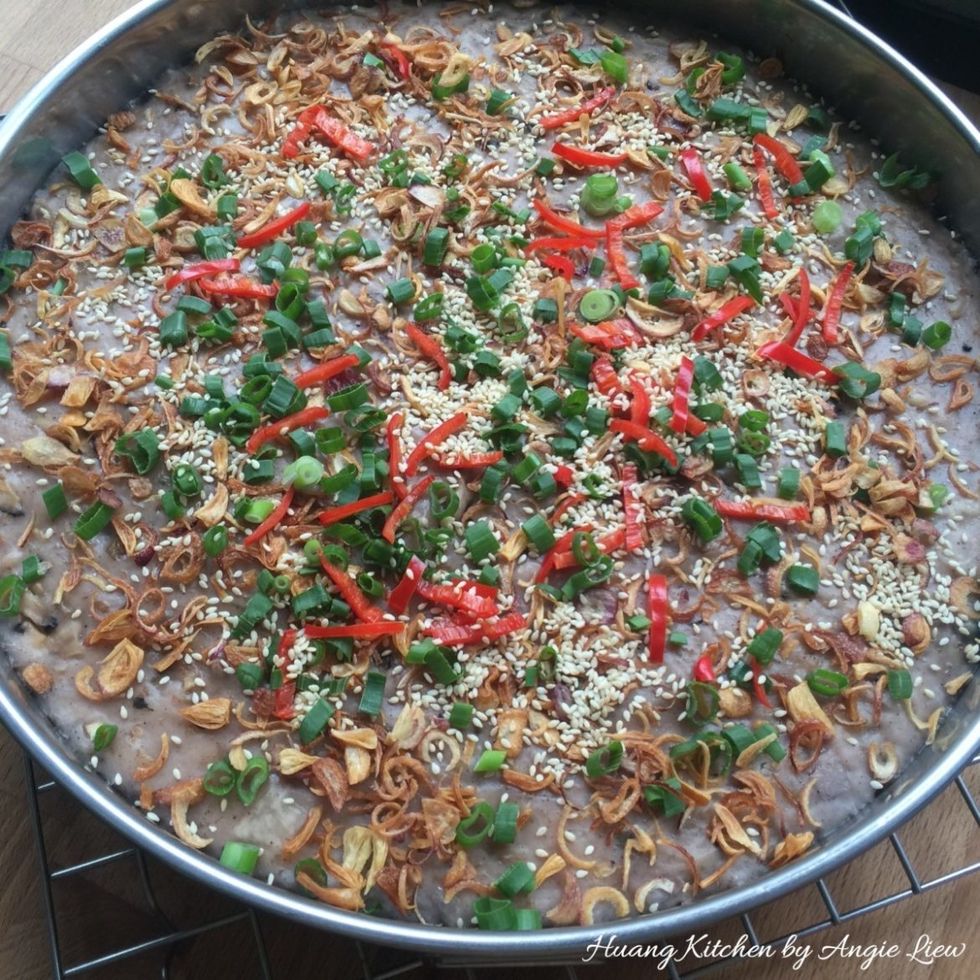 Sprinkle over the top with fried shallots, chopped spring onions, sliced chillies and toasted white sesame seeds before serving. And we're done!
Cut and serve when cooled. Some chilli sauce on the side is recommended. As always, ENJOY! For more, visit http://www.huangkitchen.com/steamed-yam-cake/
500.0g yam, peeled and cubed
100.0g dried shrimps, soaked and chopped
100.0g dried shiitake mushrooms, soaked and chopped
50.0g preserved turnips, soaked and chopped
100.0g meat, cubed
6.0 garlic, minced
6.0 shallots, minced
500.0g rice flour (flour batter)
50.0g all-purpose flour (flour batter)
50.0g tapioca flour (flour batter)
50.0g wheat starch (flour batter)
1.0Tbsp salt (seasonings)
1.0Tbsp ground white pepper (seasonings)
1.0Tbsp chicken stock granules (seasonings)
1.0tsp chinese five spice powder (seasonings)
2.0Tbsp fried shallots (condiments)
2.0Tbsp spring onions, chopped (condiments)
1.0Tbsp red chillies, sliced (condiments)
1.0Tbsp white sesame seeds, toasted (condiments)
Huang Kitchen
For more step-by-step recipes and cooking tips, visit my website at \nhttp://www.huangkitchen.com