Make Steamed Wild King Salmon and Warm Pasta Salad
24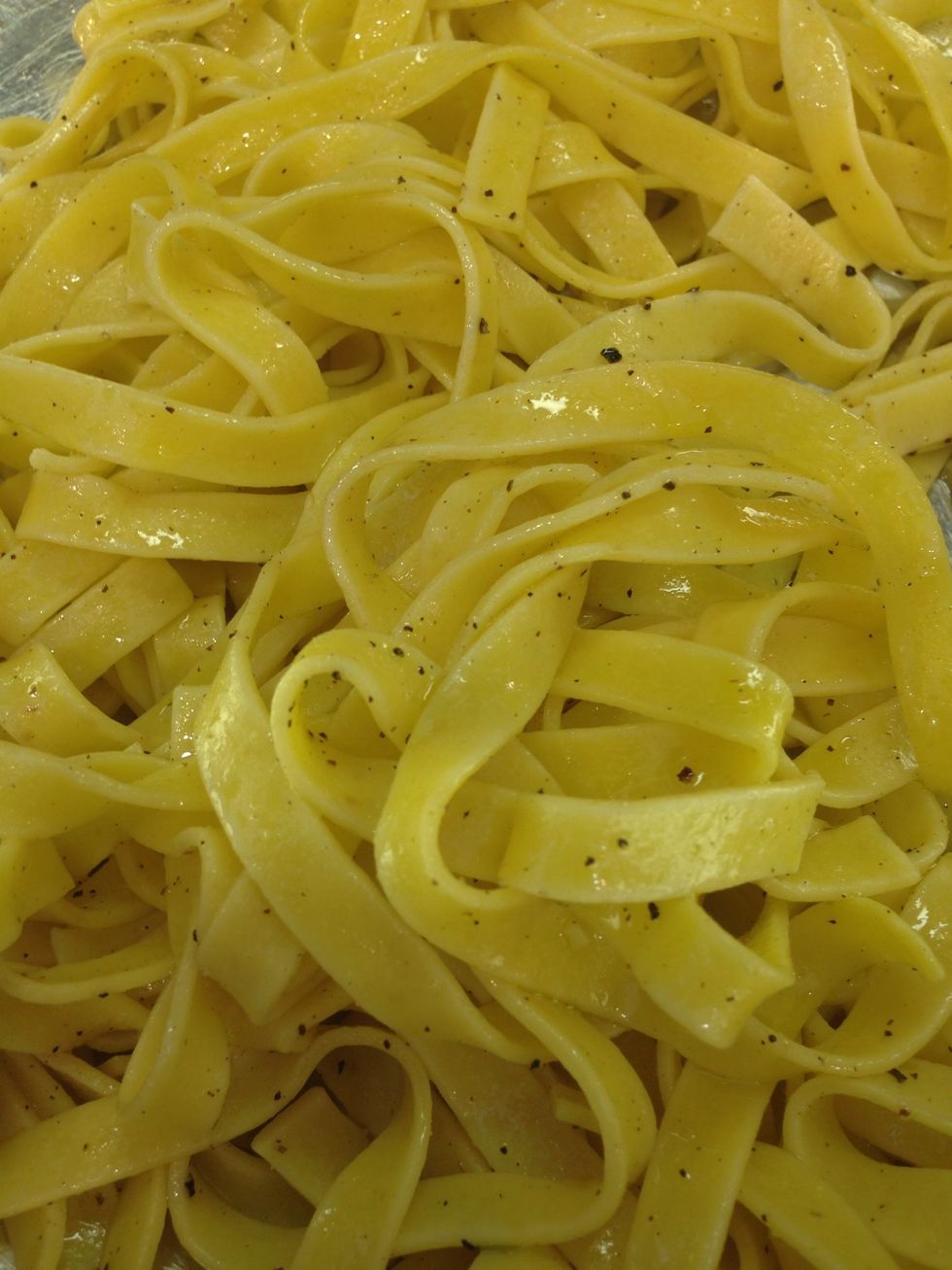 Start by cooking the pasta following the directions on the package. Toss with olive oil while warm to avoid sticking. Let cool in a bowl. Save 2 cups of pasta water for a later step in the recipe.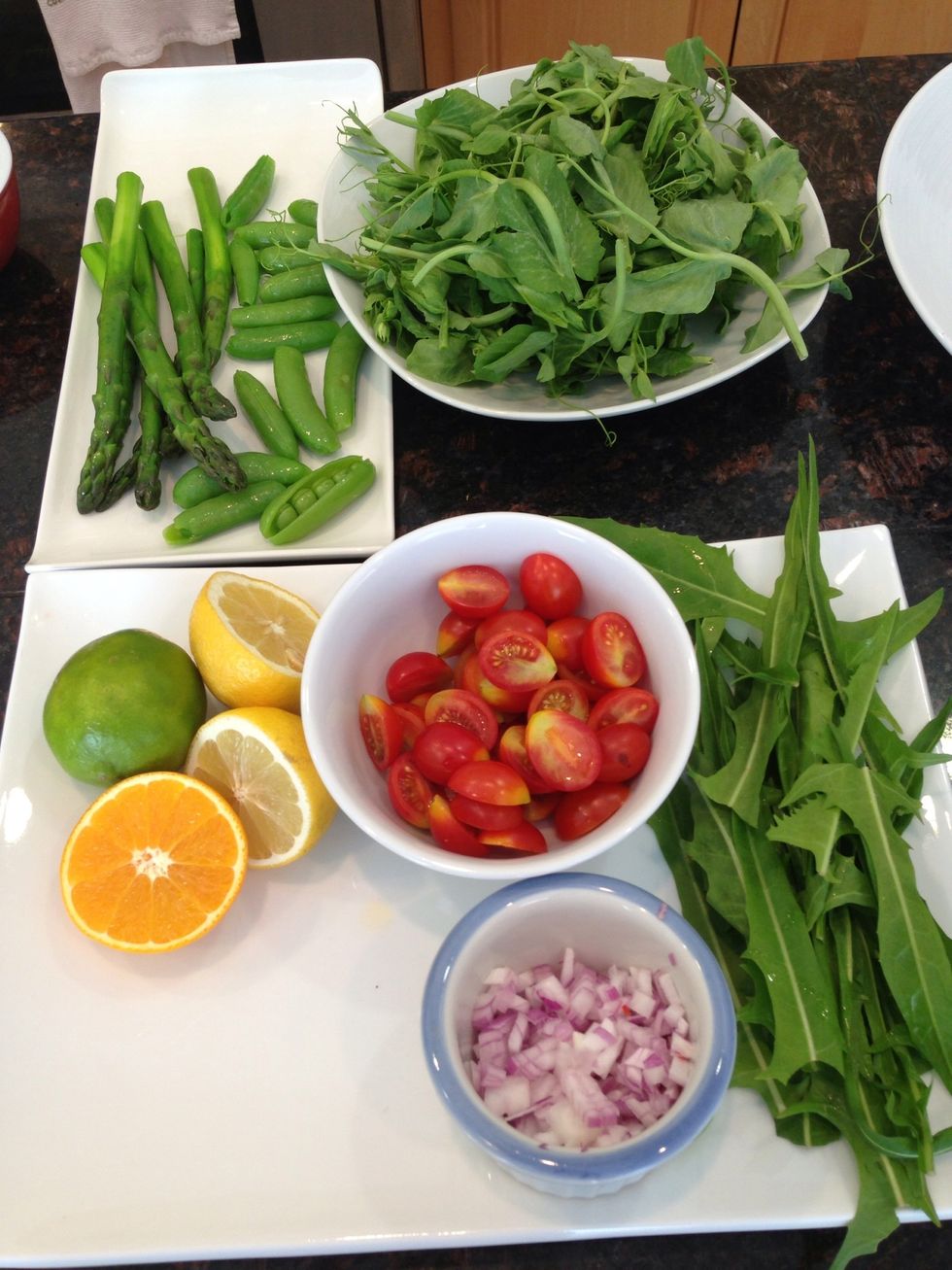 Prep veggies by dicing the onion, and slicing tomatoes and lemons. Prep peas by slicing one side open. Lay out your asparagus and dandelion stems.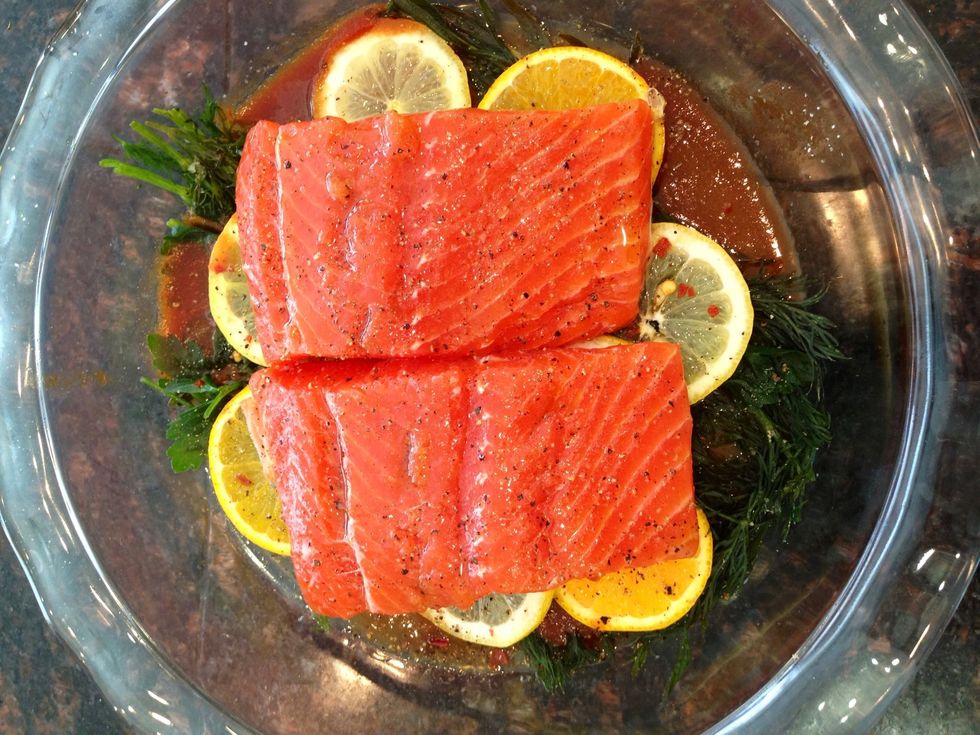 Place the salmon atop a bed of dill, basil and sliced lemon. Top with salt, pepper, and paprika.
Fill sauté pan with water and place Japanese steamer on top.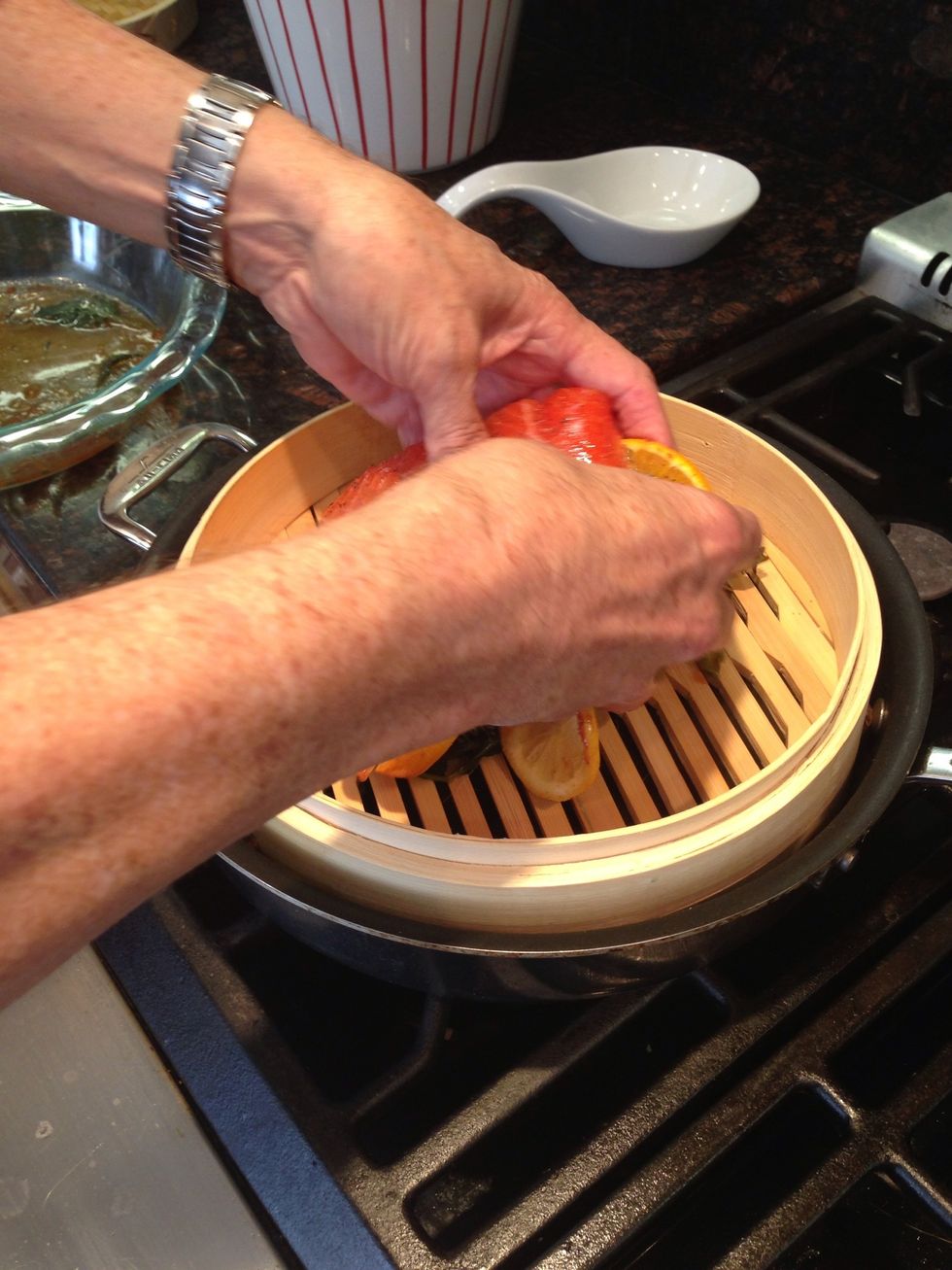 Fill sauté pan with water and place Japanese steamer on top. Place salmon atop steamer, with lemons and herbs. Steam for about 10 minutes (depending on thickness) until salmon is tender to the touch.
While salmon is steaming, sauté diced red onions with olive oil and garlic for 1-2 minutes.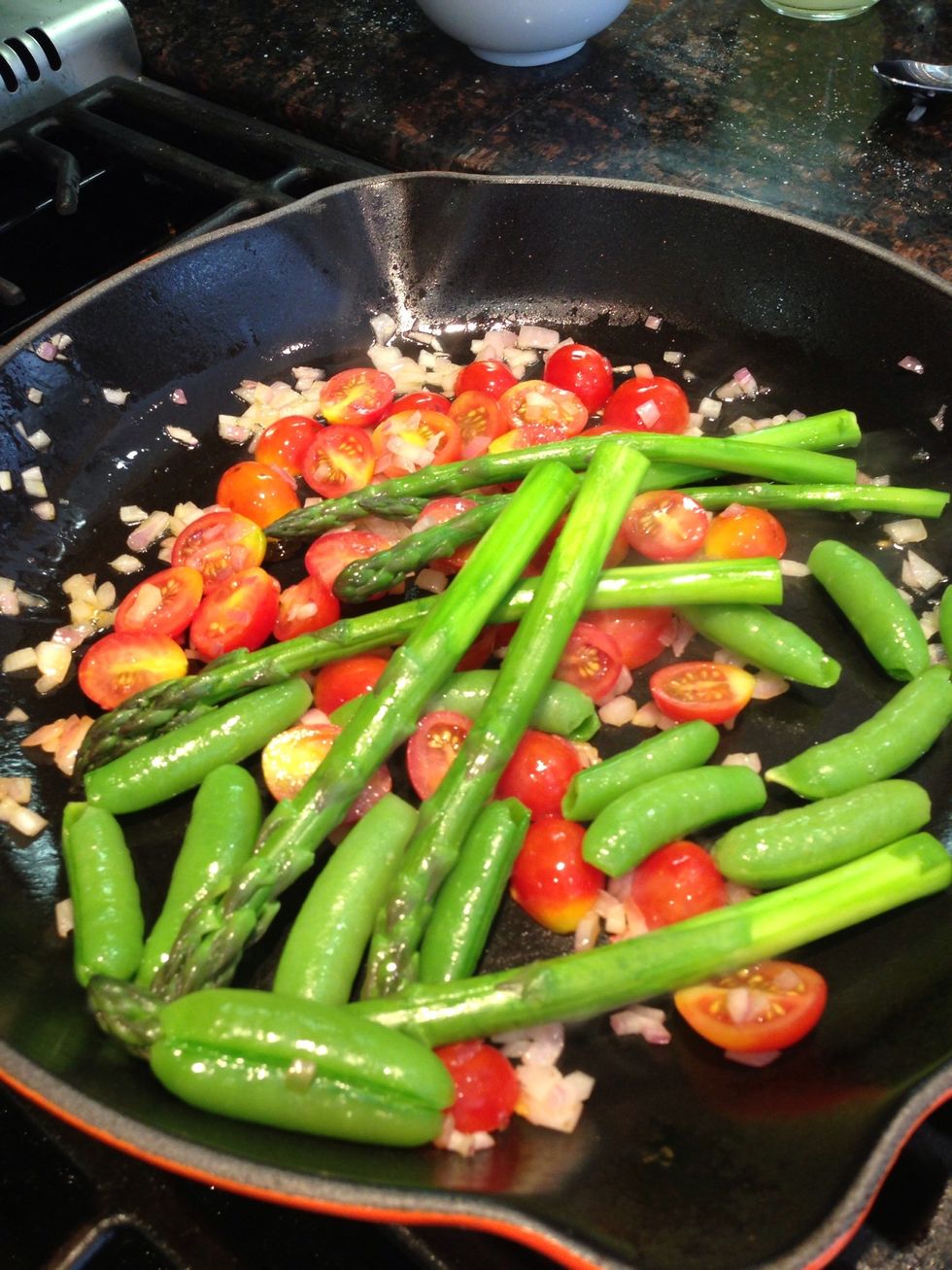 Add sweet peas, tomatoes, asparagus and sauté for about 1 minute to warm through. Season with salt, pepper and a splash of Extra Virgin Olive Oil & Champagne Vinegar.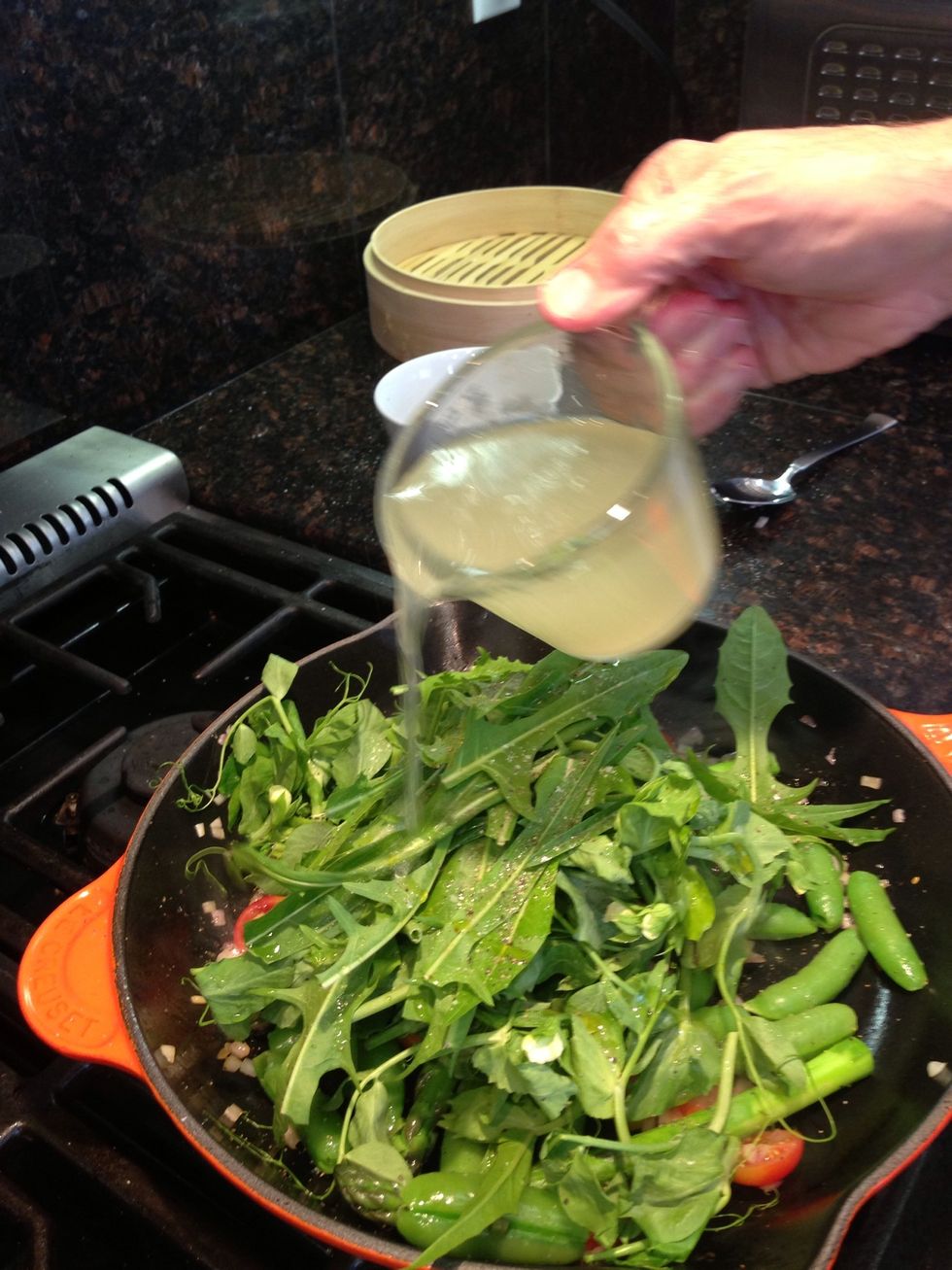 Add pea shoots and dandelion leaves. Pour a bit of leftover pasta water (about 1/4 cup).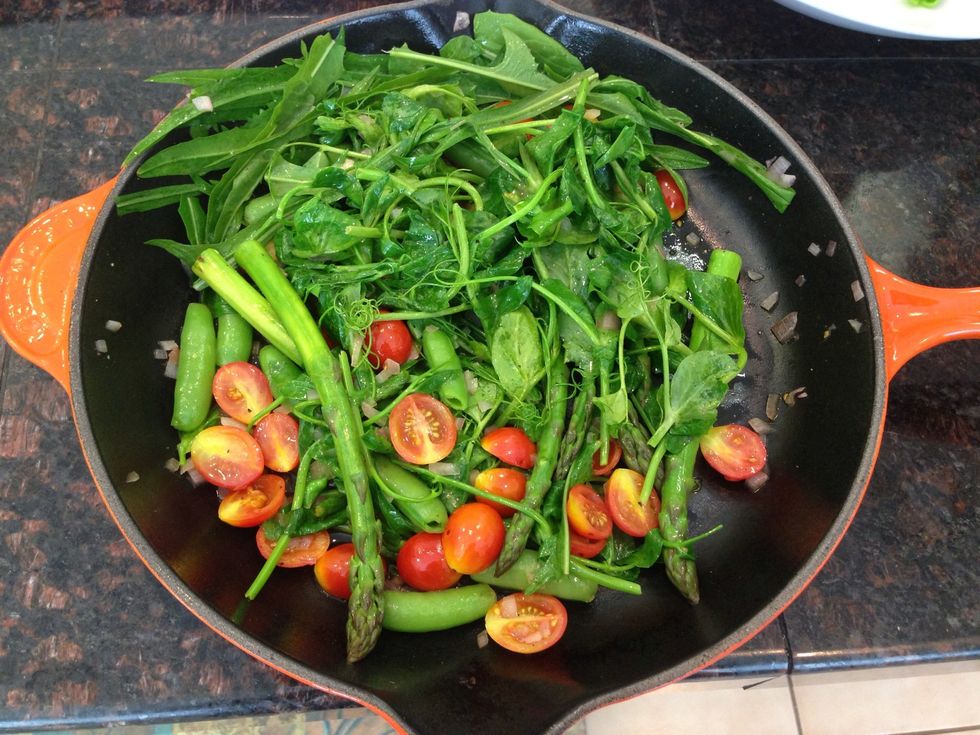 Veggies should be al dente -- sauté about 2-3 minutes so they're not too soft.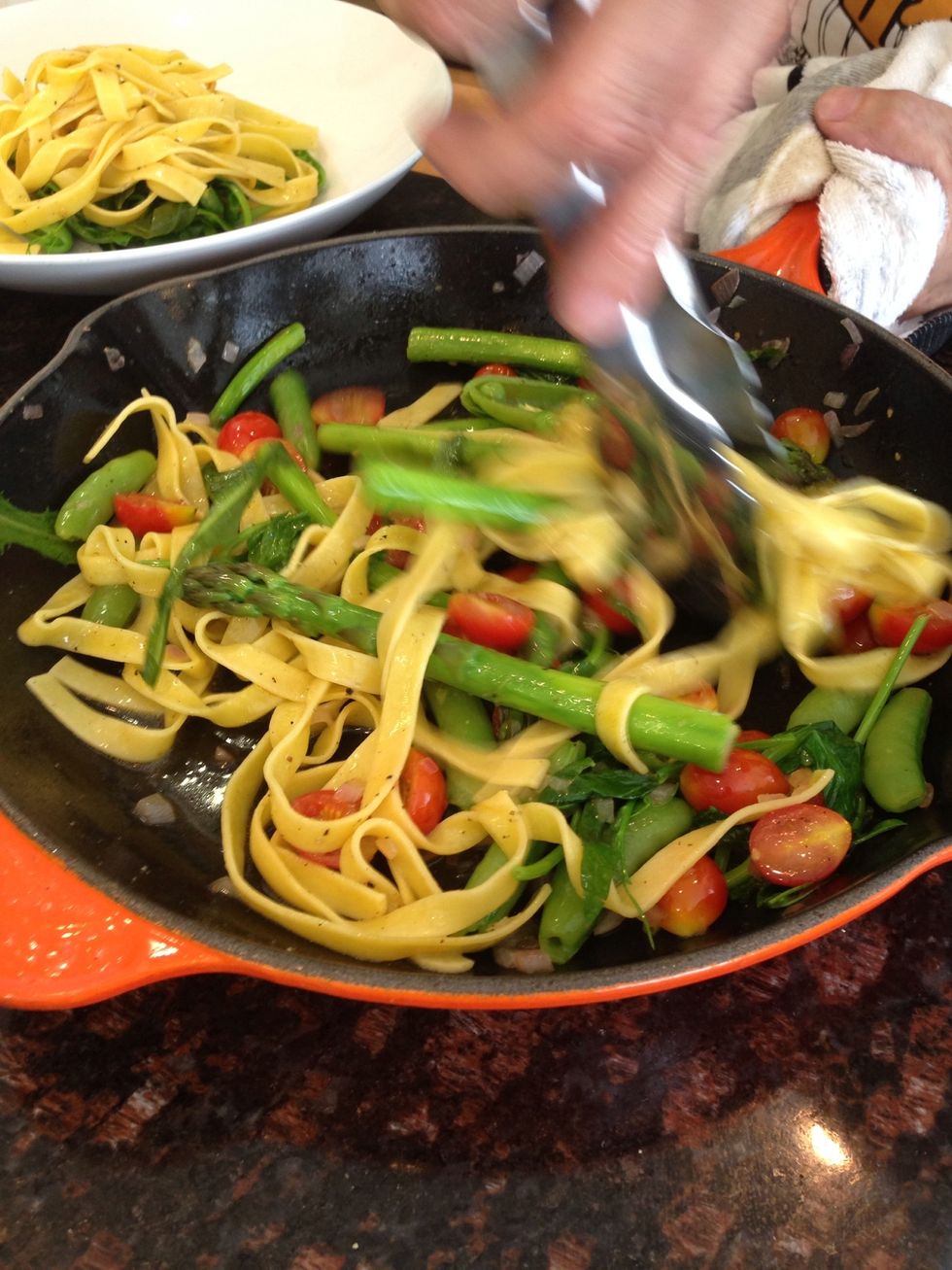 Mix in warm pasta. Make sure you fluff it.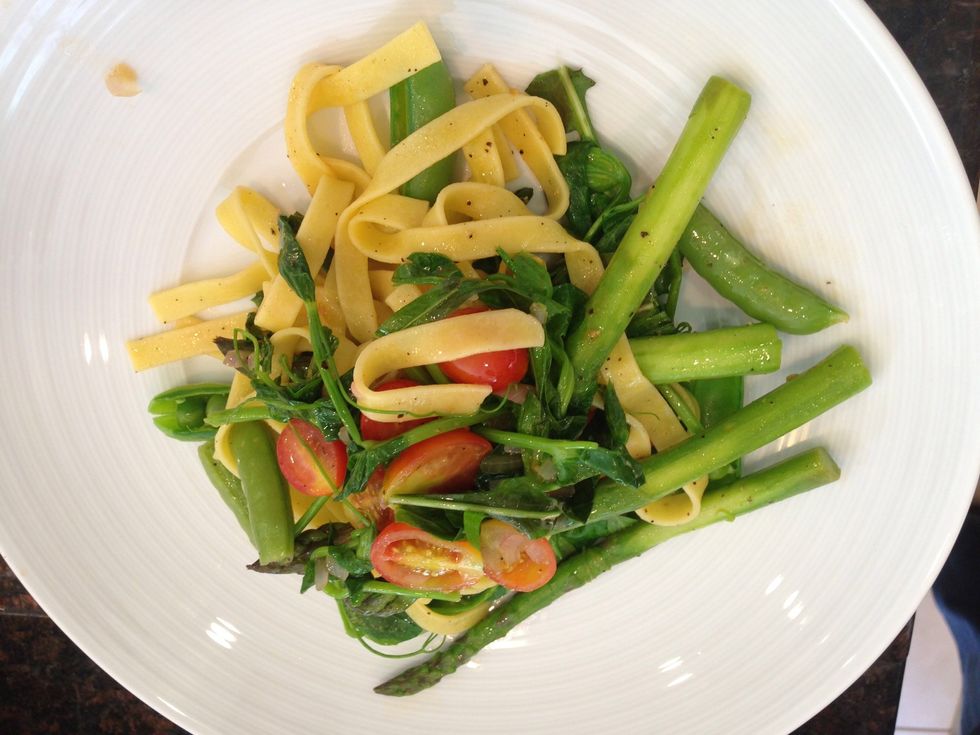 Arrange on your plate.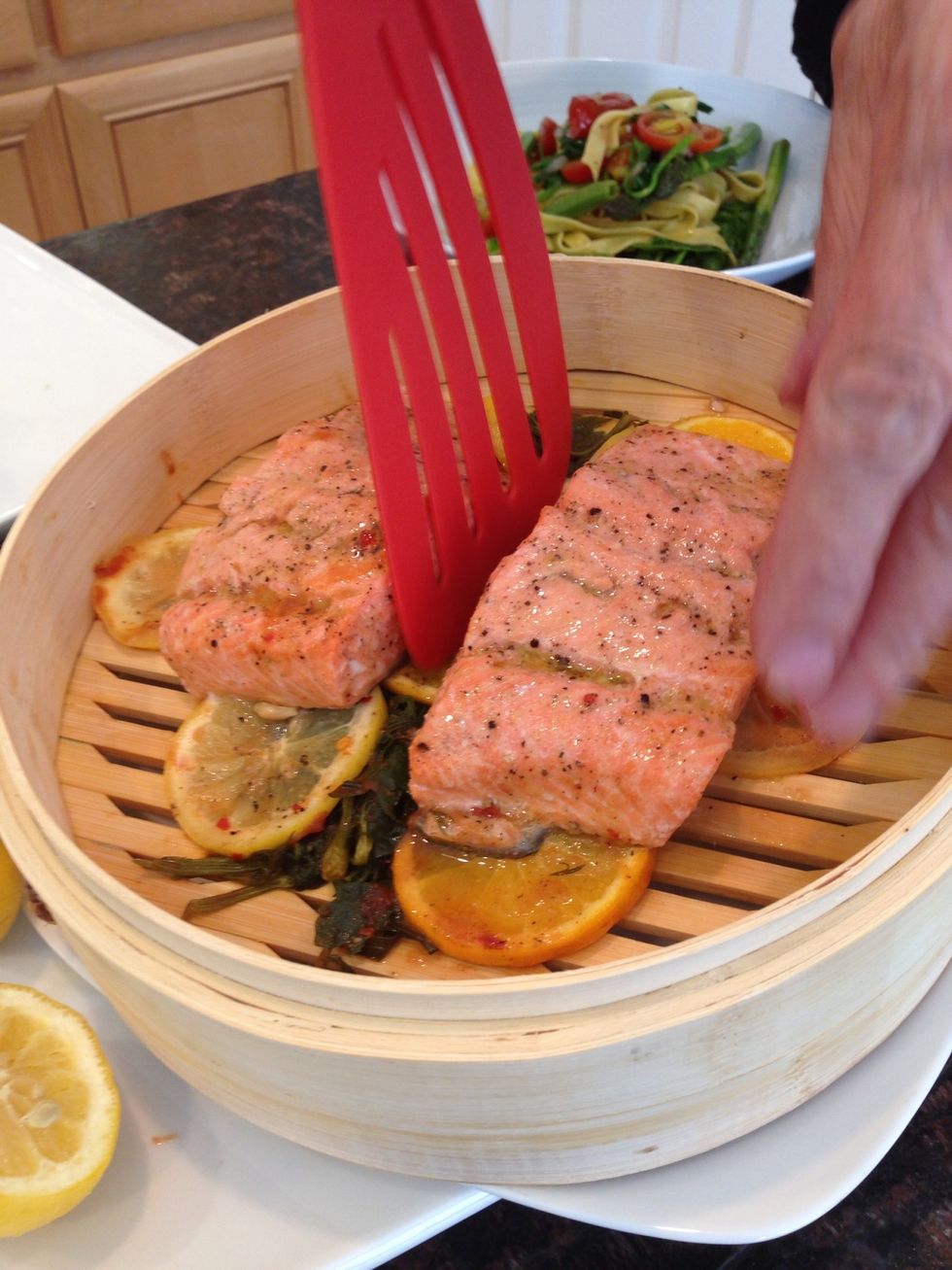 Gently remove salmon filets from the steamer.
Flip upside down on plate and gently remove skins.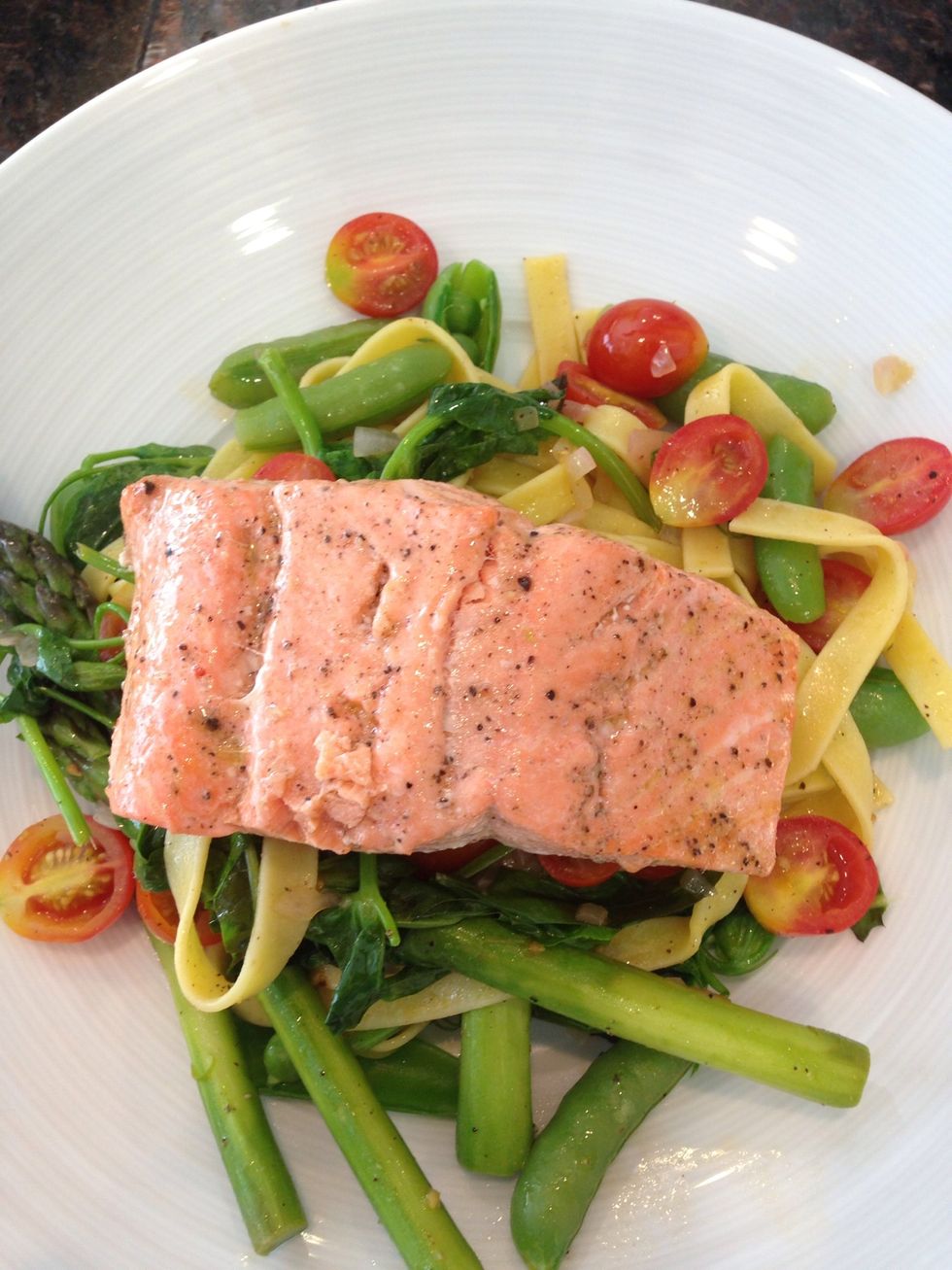 Place salmon on top of pasta salad and voila! Gorgeous.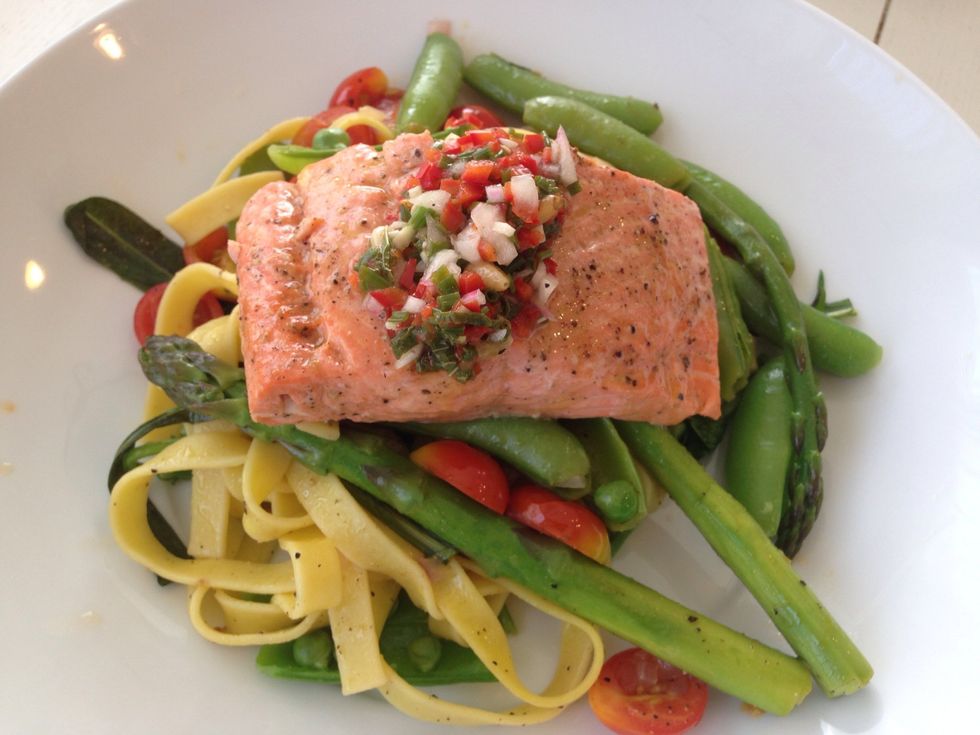 So festive with the chimichurri!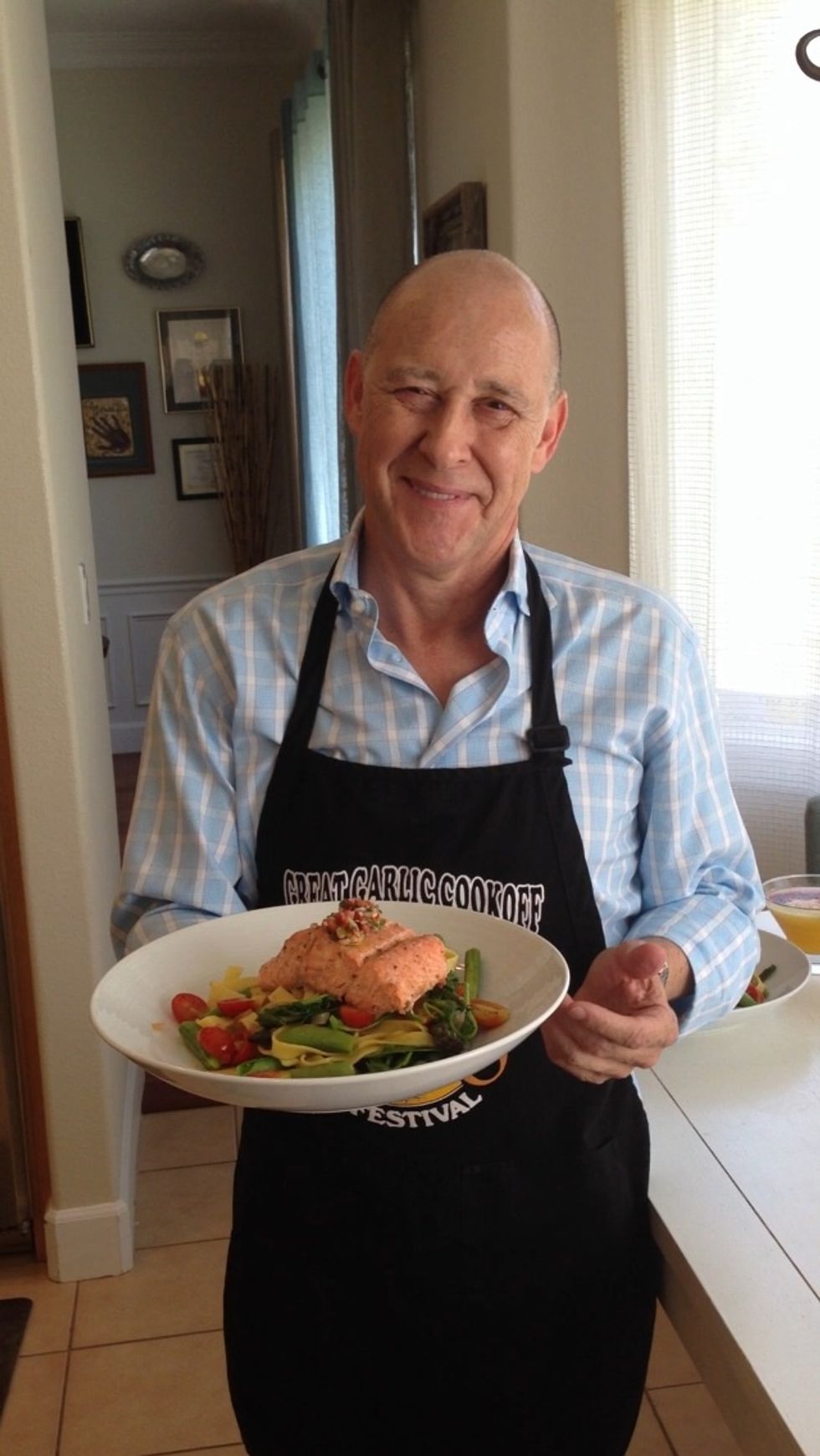 Enjoy, and Happy Mother's Day to all moms out there!
1.0 Pack of fresh tagliatelle pasta
1.0c Sliced cherry tomatoes
2.0c Pea shoots
4.0 Stems of asparagus
2.0 Filets of Wild Alaskan Salmon
1.0 Minced bell pepper
1.0c Dandelion stems
1/4c Pine nuts
1/2 Diced onion
1/4c Chopped fresh dill or basil
2.0Tbsp Olive oil
2.0Tbsp Fresh lemon juice
1.0 Japanese steamer
Bradley Ogden
James Beard Award-winning chef and restaurant vet. Love fresh, organic food & sharing recipes from my kitchen & upcoming restaurants. Tweet me at @chefbradleyo.