How to make steamed clams with french made easy and wine
Make Steamed Clams With French Made Easy and Wine
446
*TIP* soak the clams in fresh water for about 20 minutes or longer to help flush out the sand they have inside them. Put a strainer in bowl then add clams and water, the sand falls to bottom of bowl.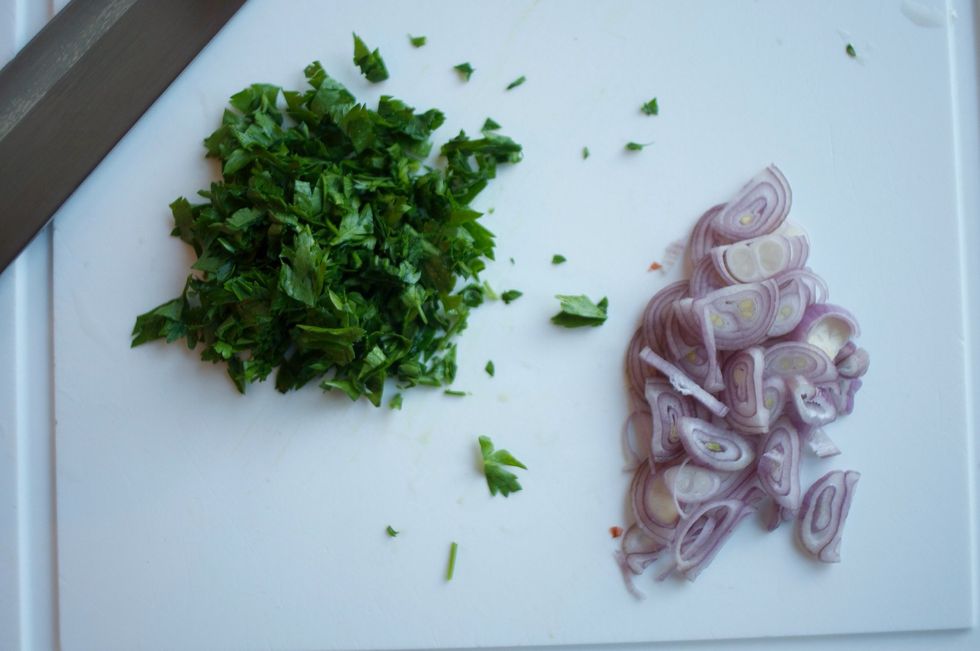 Chop the parsley and slice the shallot as pictured above. You don't need any garlic because it's in our French seasoning blend, but you can always add some if you like. Tomatoes are good too.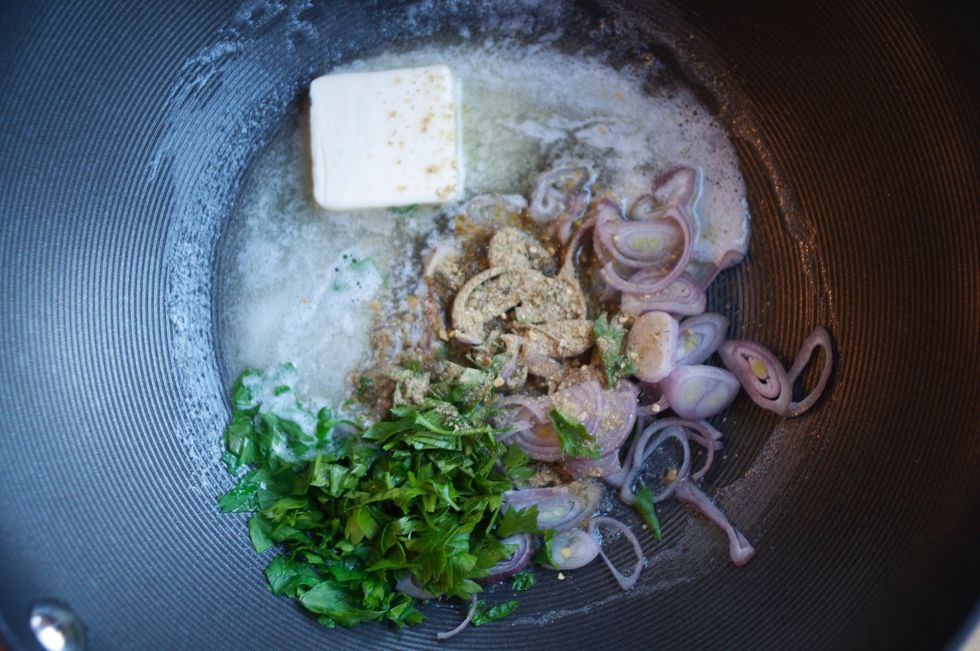 Grab a cooking pot and place the butter, shallots and parsley in it over medium-high heat. Add 2 tsp. of French Made Easy and let everything sauté for about 5 minutes.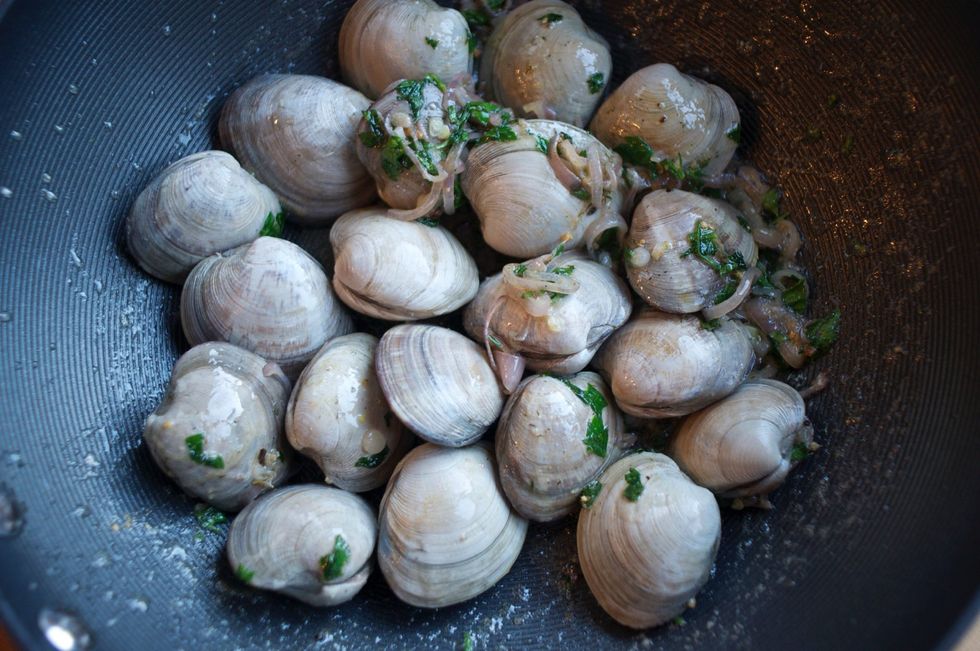 Once the shallots are translucent add the clams and stir to coat them well. Add the wine then cover - bring to a boil over high heat, shaking the pot a few times, until all the clams have opened.
Squeeze a little lemon in the pot then serve in a bowl. Sprinkle a little fresh parsley to garnish the dish. Use the code "snapguide" to save 20% at www.worldseasonings.com if you want to try this.
Grab some bread and drizzle with olive oil and sprinkle on a little of the French seasoning then toast under your broiler. Enjoy one tasty little clam - well, many clams!
1/2tsp French Made Easy from World Seasonings
1.0lb Little neck clams or mussels if you prefer
2.0Tbsp Butter
1.0 Medium shallot, thinly sliced
1.0 Handful of Italian flat-leaf parsley, chopped
1/2c White wine (maybe 2 cups)
World Seasonings
World Seasonings offers 9 amazing gluten free, kosher and all-natural seasoning blends that will make breakfast, lunch and dinner extraordinary.
San Diego, CA - everywhere