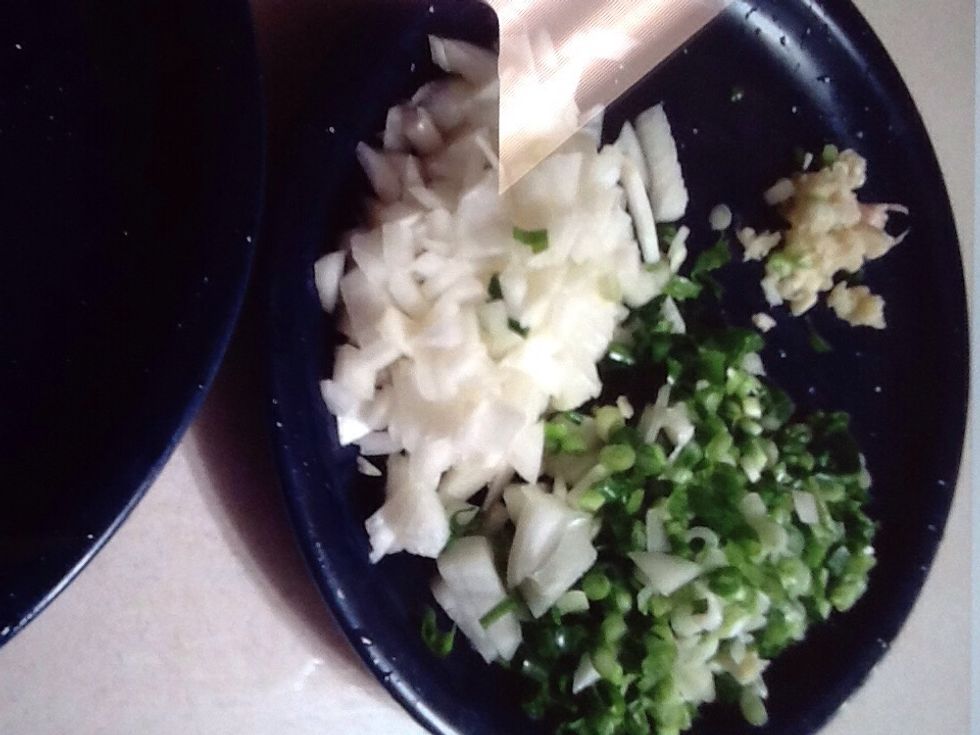 First you want to make sure you have green onions, garlic, and onion. You want to cut up all of them.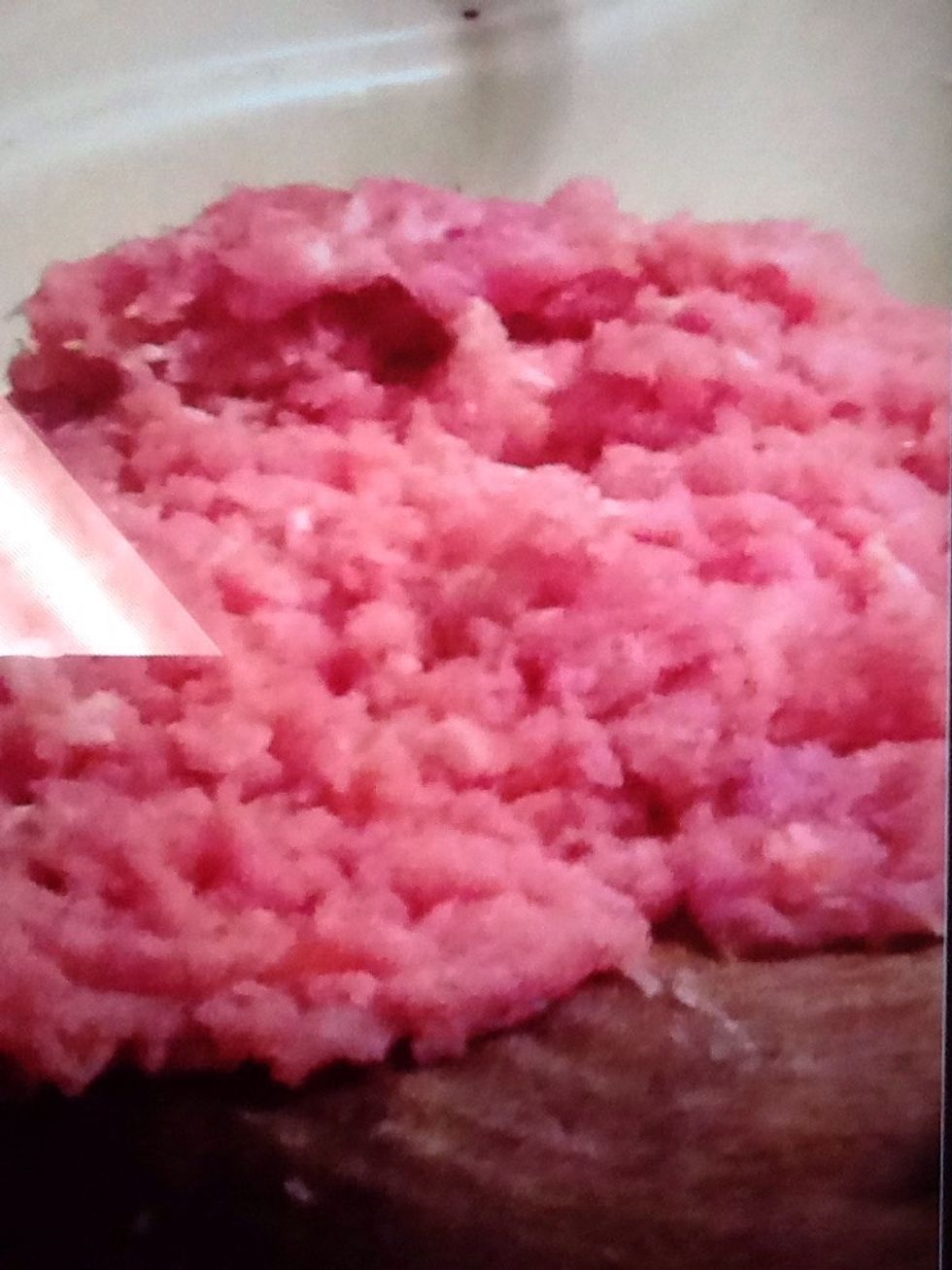 Next you want to chop the meat. It can be pork or beef.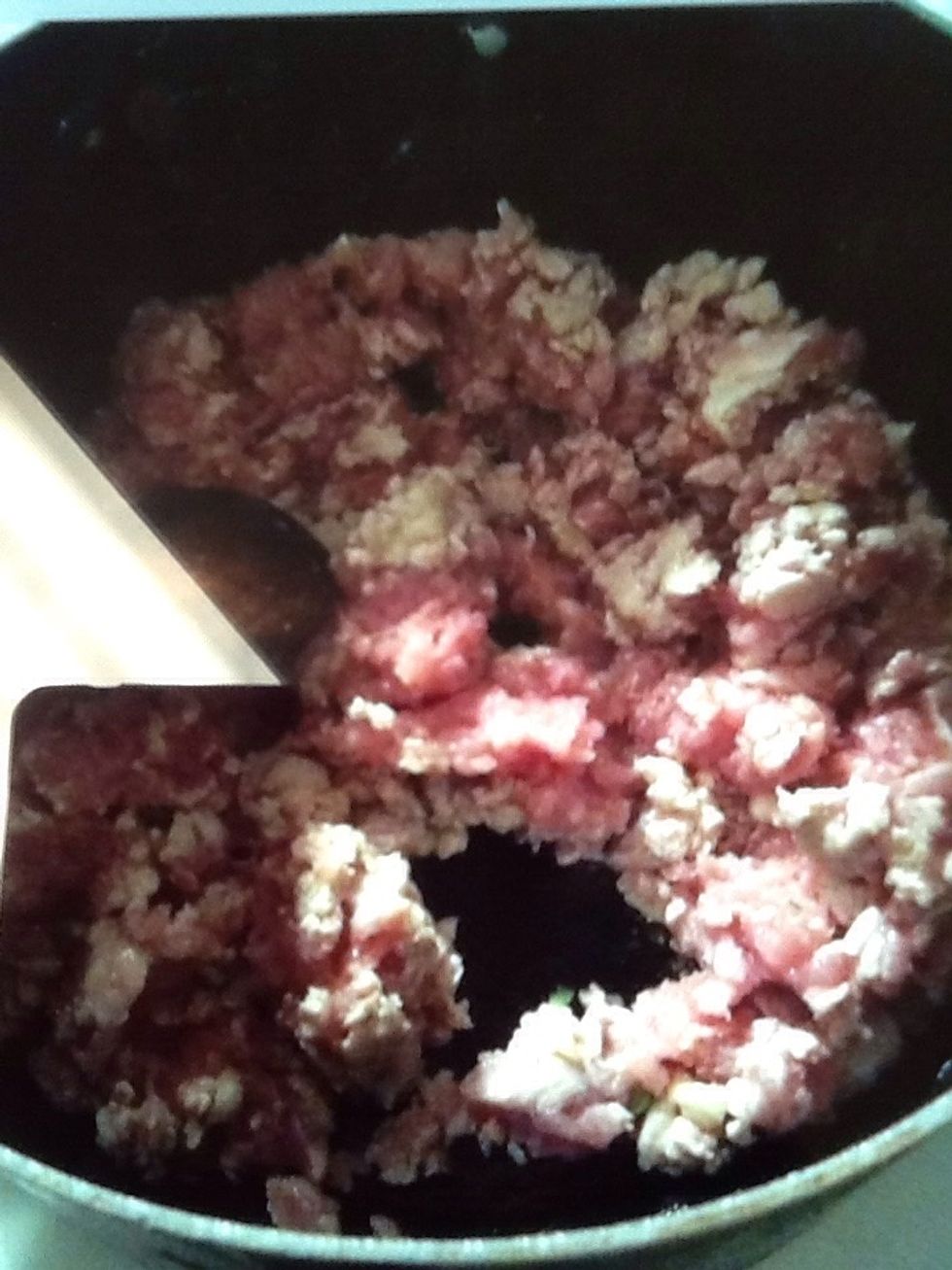 Now put it in the pot. Add some oil in and after that add all the garlic. Add the meat after and start stirring. After a couple of minutes, ad some salt, black pepper, and msg. Stir for a minute.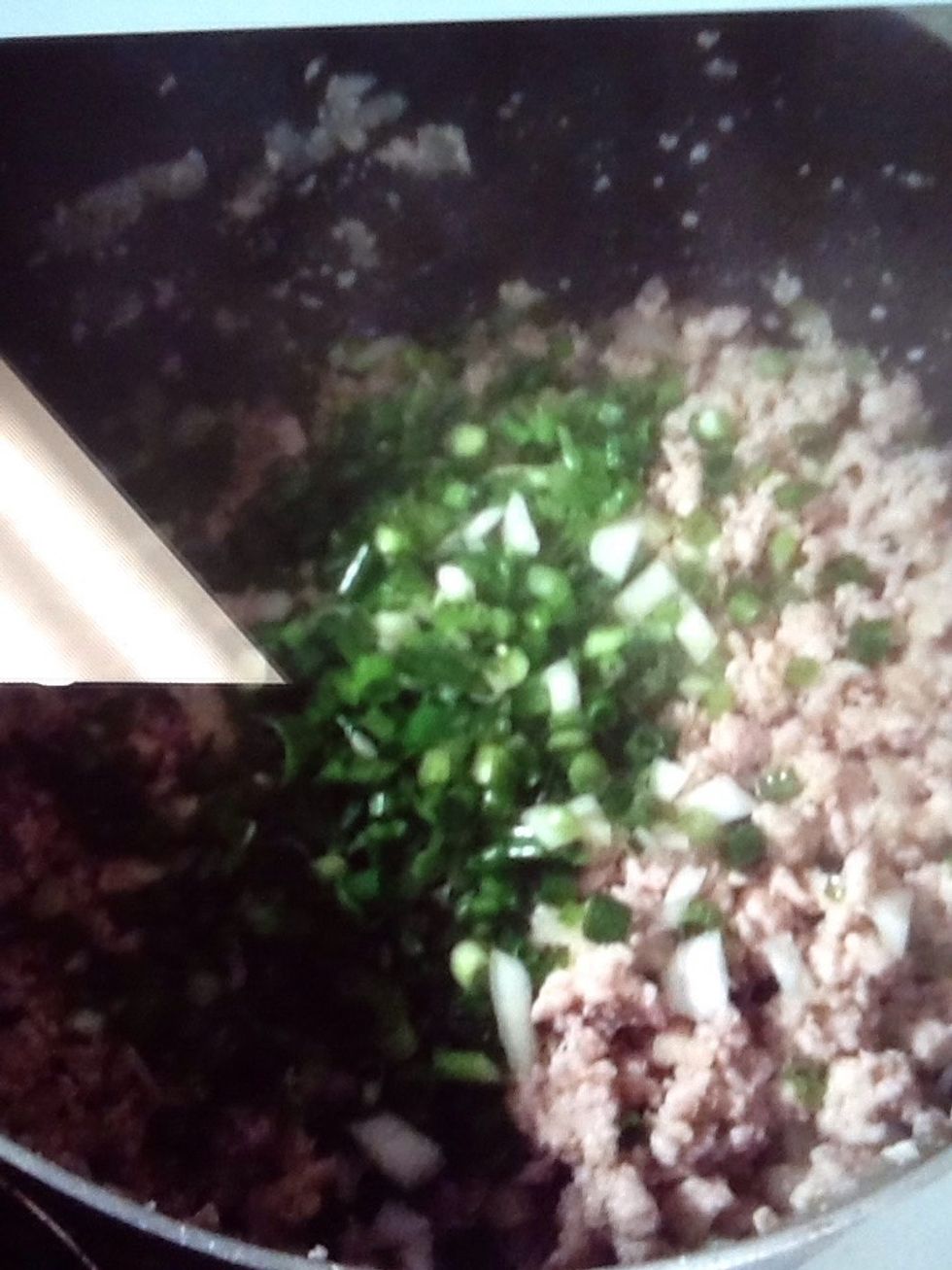 After the minute, you want to add the onions and green onions. Stir for another minute or two before it's ready.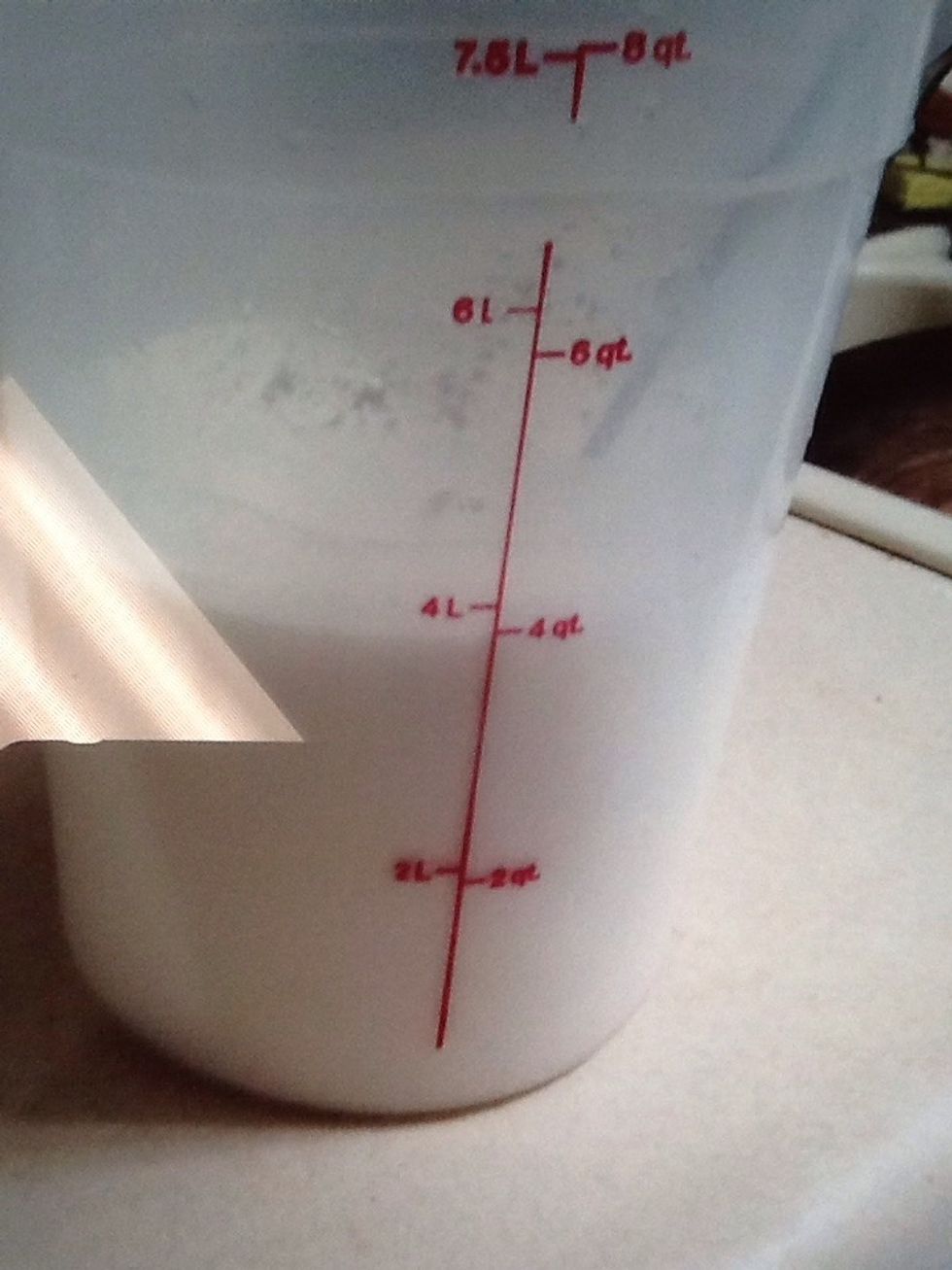 Now add a bit of oil in any kind of bowl you want and add rice flour, tapioca starch, and water. Mix them together until it gets a little hard to mix.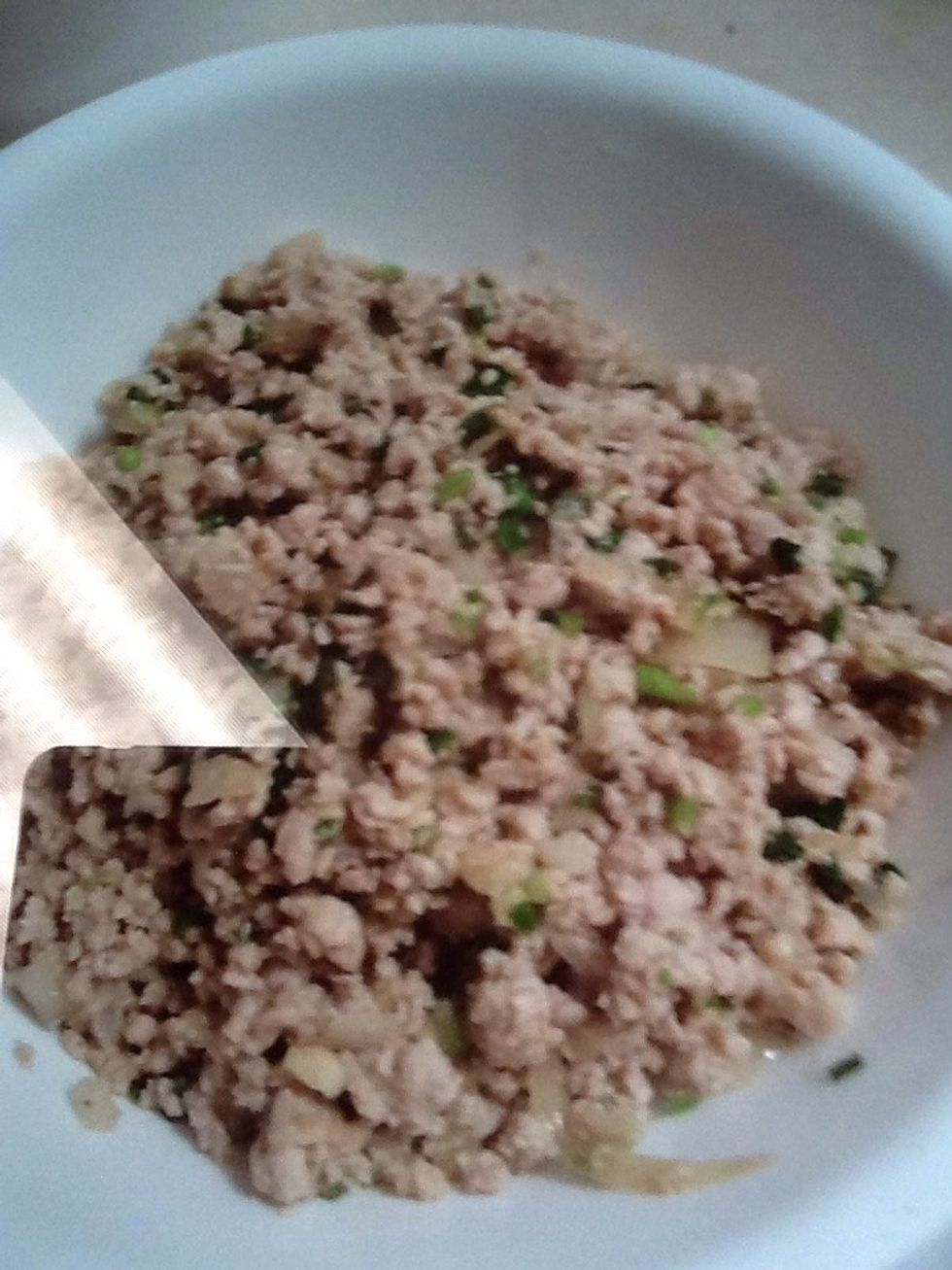 Now you wanna get a plate or bowl and put the cooked beef or pork in the plate or bowl. Set aside for later.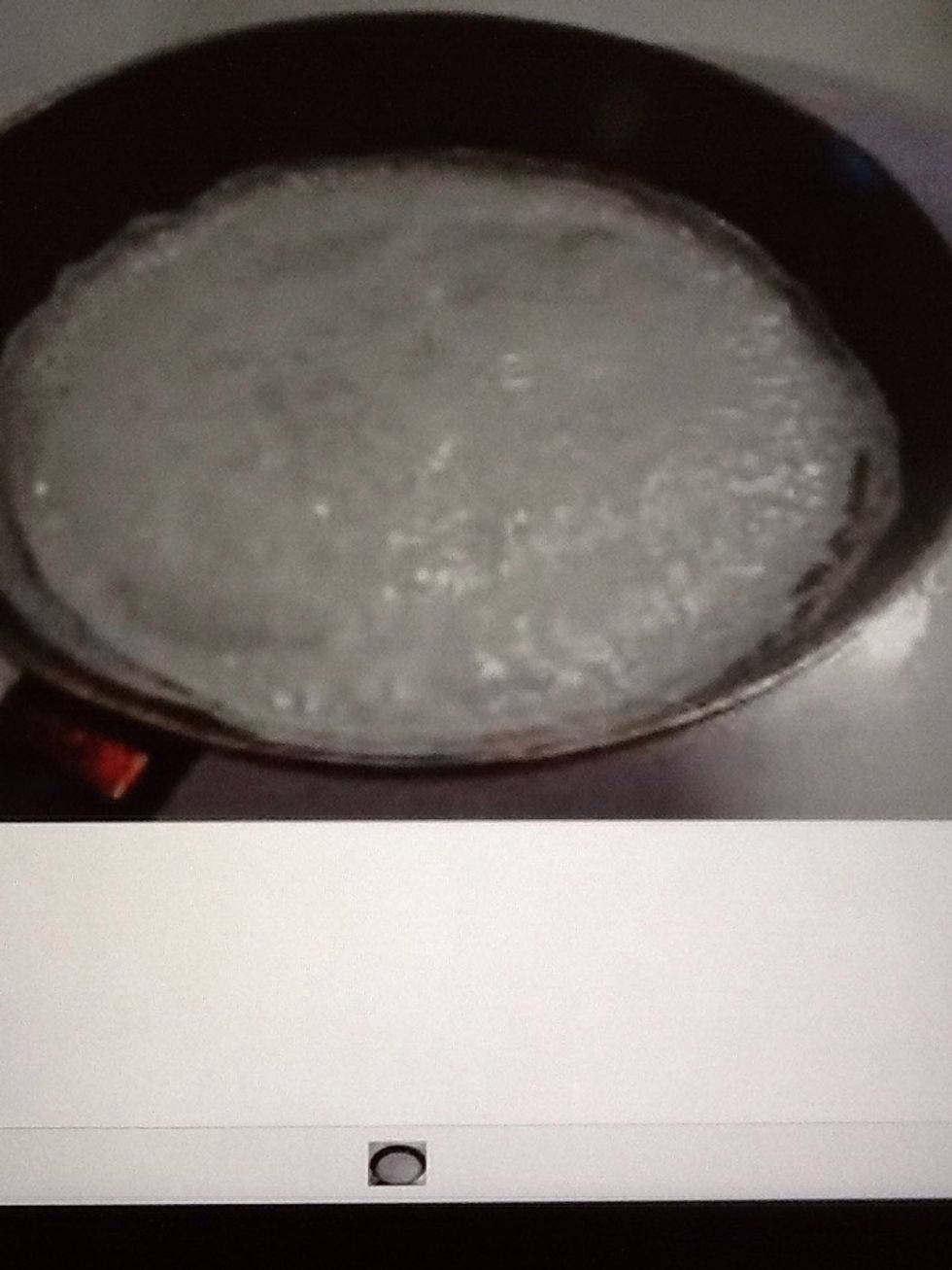 Now get a pan the the mixing so won't stick on to and rub a little bit of oil on it with a paper napkin. Set the stove to medium or 5 so that the mixing won't burn.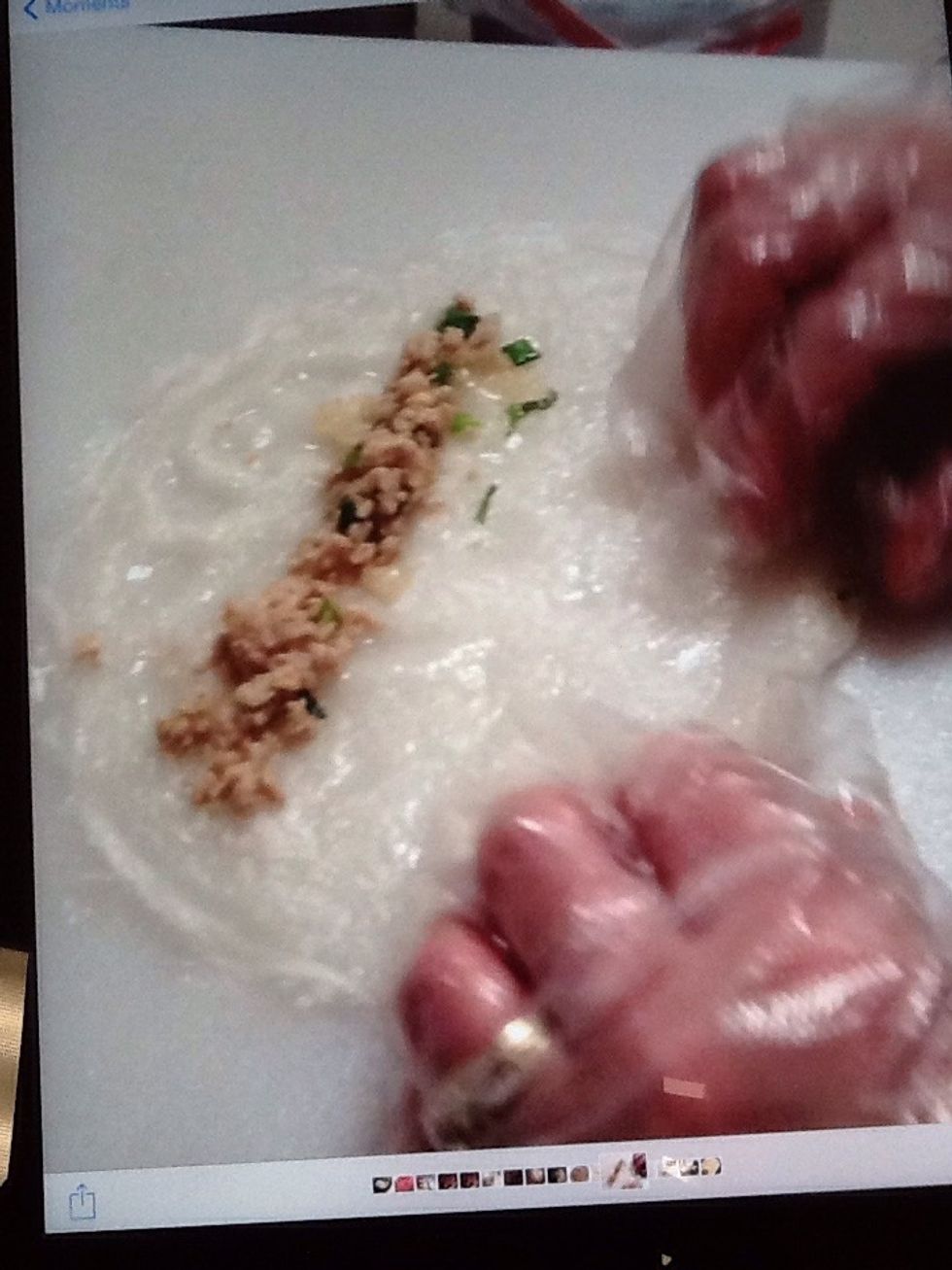 Get aluminum foil or a chopping board and hit the pan on it looking down so that the mixing doesn't form anything else besides a circle. Fix it if you have to. Now you start to add the meat inside.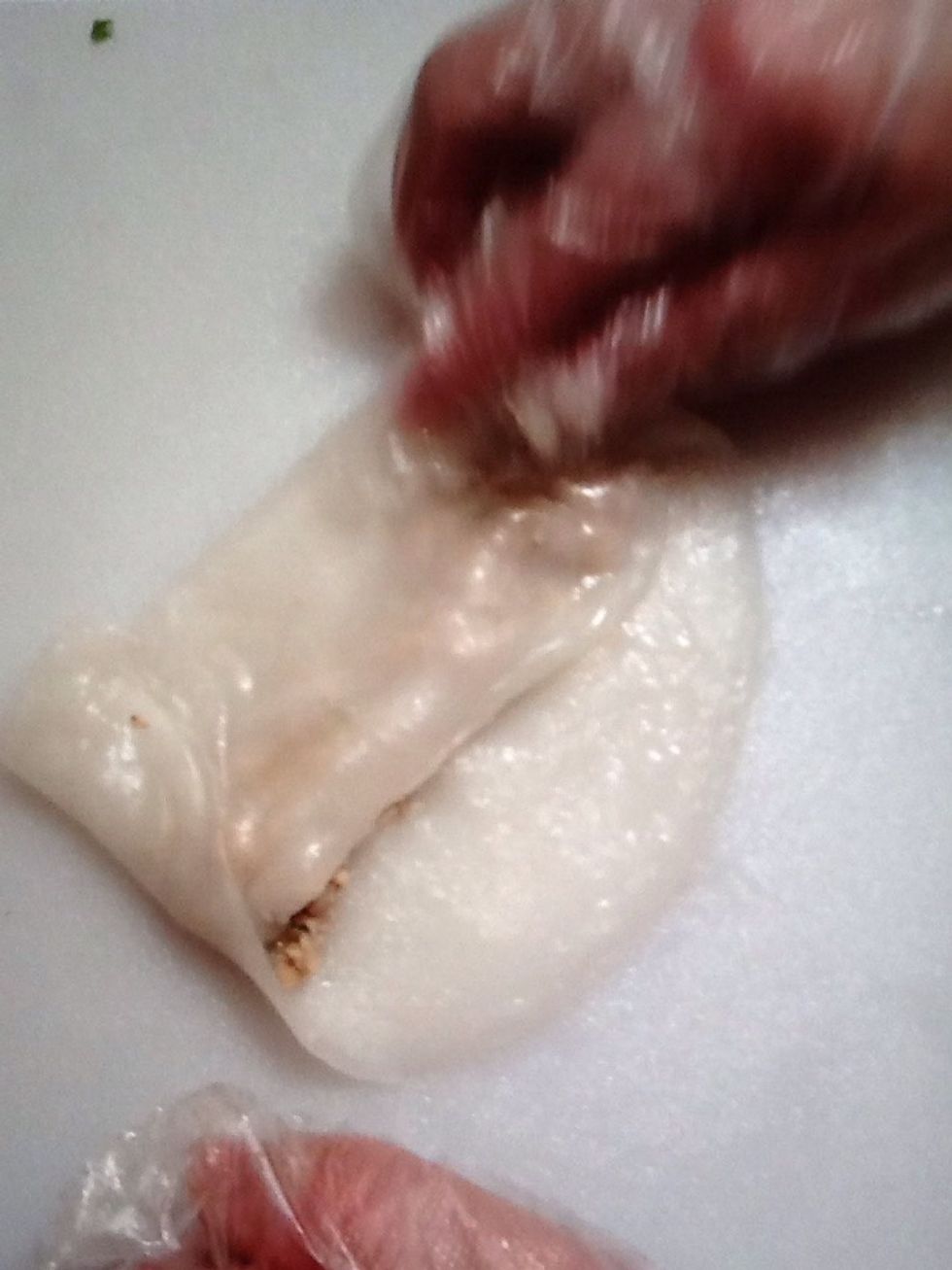 Now fold it anyway you want but make sure the meat is inside.
Now you finished. You can keep making more if you want to.
The creator of this guide has not included ingredients