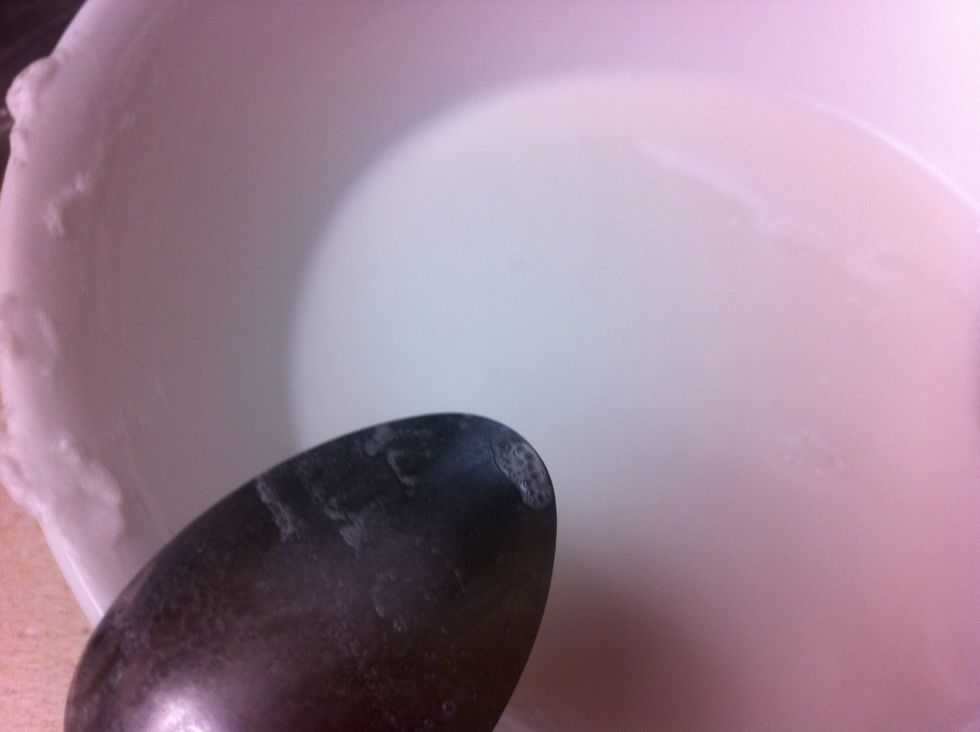 Place the water, rice flour, corn flour, salt and oil into a pot. Mix to form a smooth batter. Strain.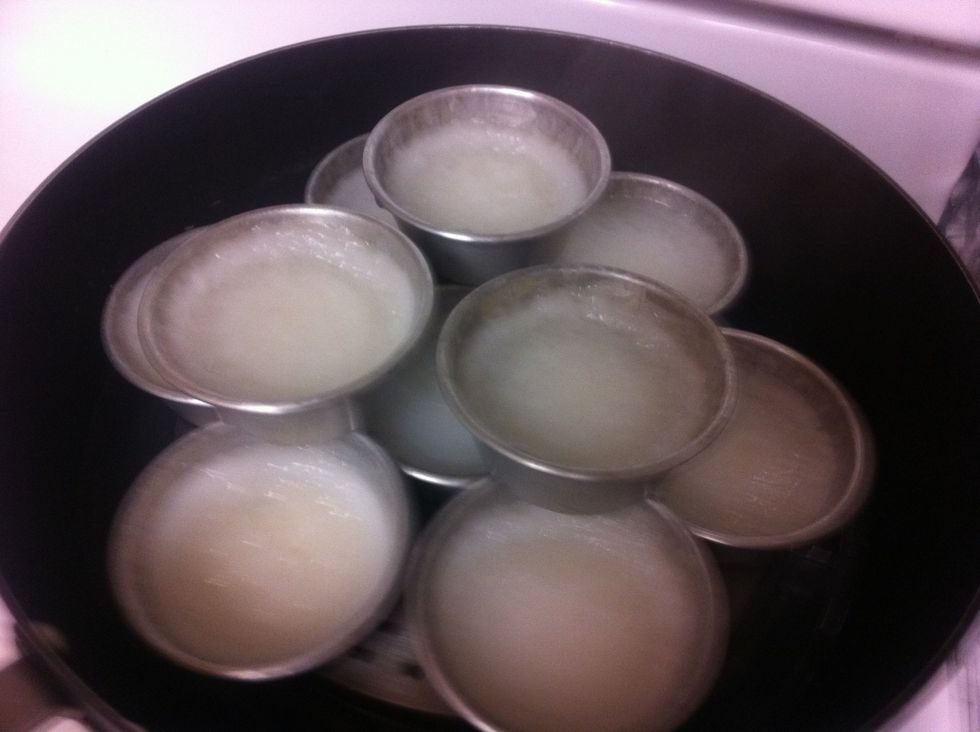 Grease the moulds (can use muffin mould). Pour the mixture into each mould and place it on steamer. Steam over rapidly boiling water for about 20 minutes.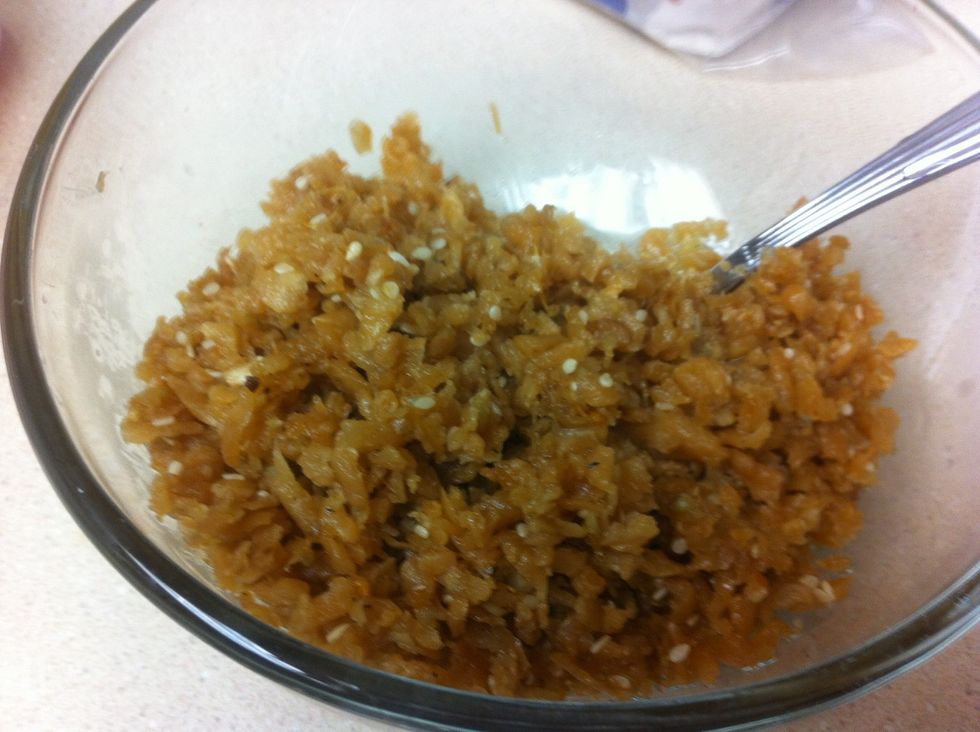 Heat oil and sauté the garlic till golden brown. Add in the salted raddish and sesame seeds stir-fry till dry. Finally add in the sugar and fry for 1-2 mins with low heat.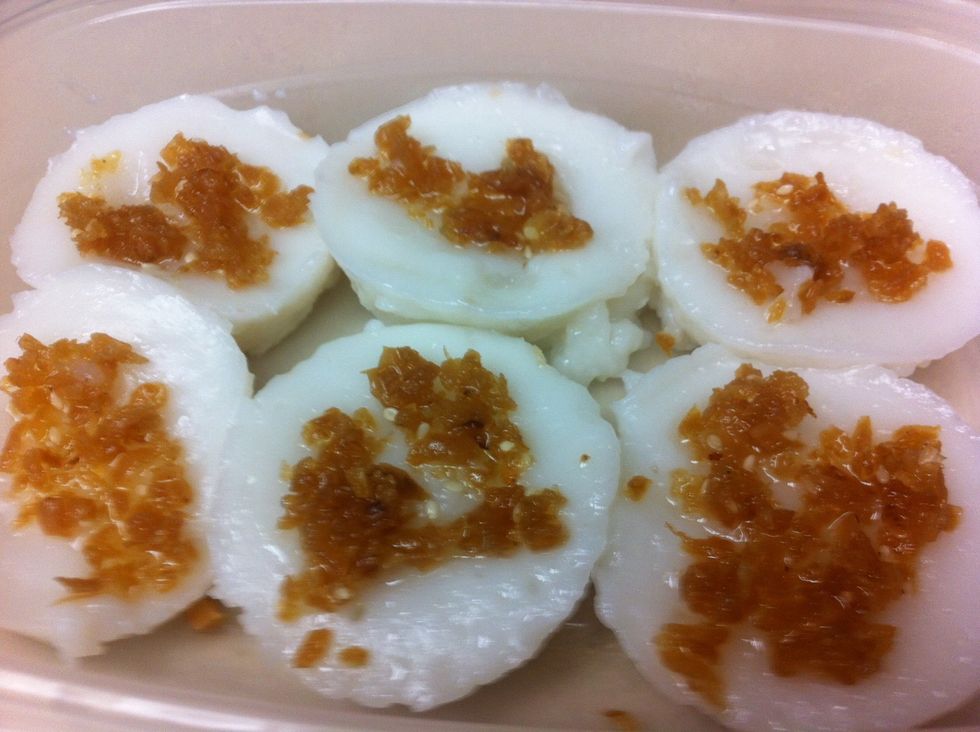 Remove from mould and spread topping over it. Serve hot with raddish topping.
180g rice flour
25g corn flour
800ml water
1/2 tsp salt
2tbsp oil
200g salted raddish
1 garlic
3 tbsp sugar