A true burger lets the beef flavor shine. No bread crumbs, eggs, onion chunks etc allowed!
29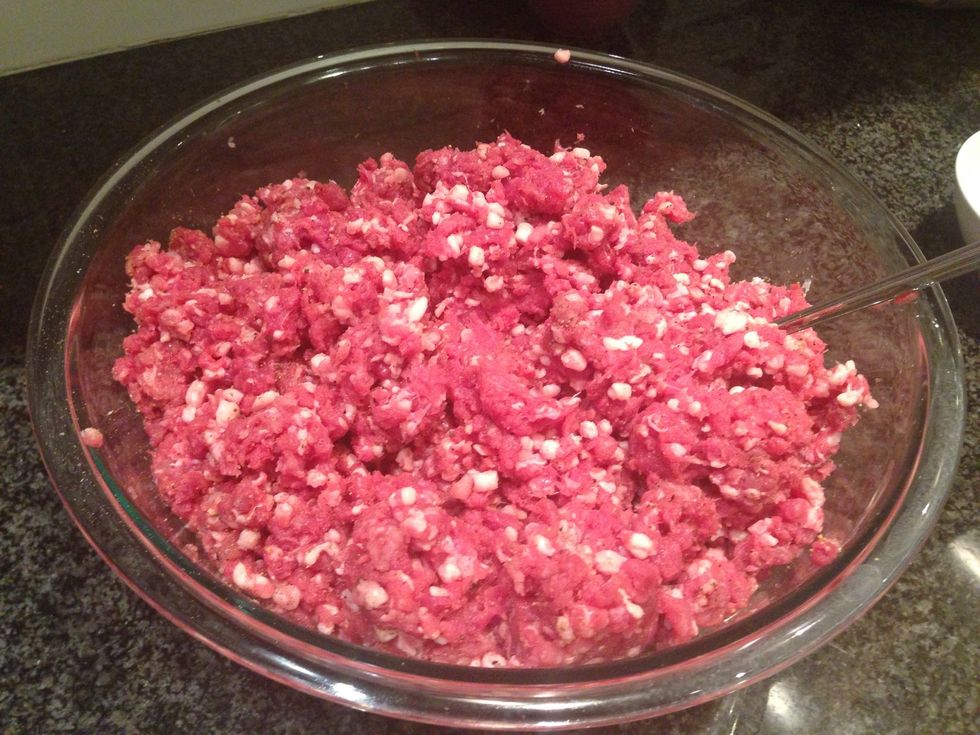 Ask your butcher to mince (single pass only) your desired weight of beef chuck (shoulder) with 25% fat in it (burgers are not granola bars; do 'em right!). Never buy ready minced meat!
Prepare a rub of garlic powder, onion powder, and freshly ground black pepper and mix into meat using fork in order to keep it fluffy. Salt will be added during searing in order to keep on the crust.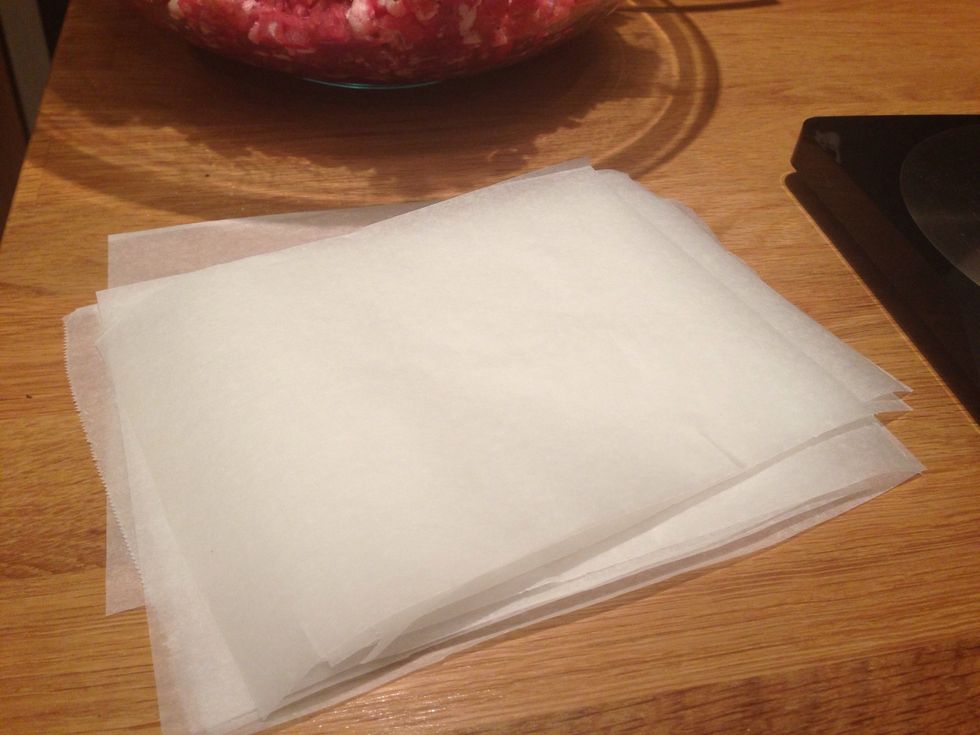 Prepare parchment paper squares, approximately 8x8 cm.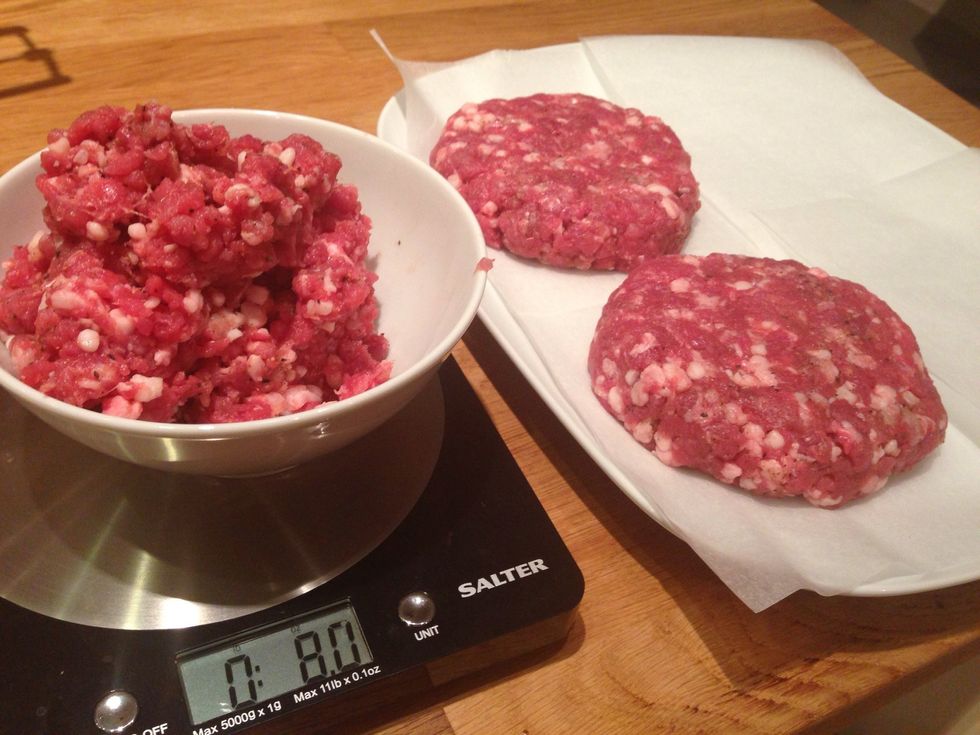 Measure 8 oz of meat, roll into ball shape and pat down into evenly sized burgers approximately 3/4 in. thick. Don't pat them too hard, but do smooth any large holes which will allow juices to leave.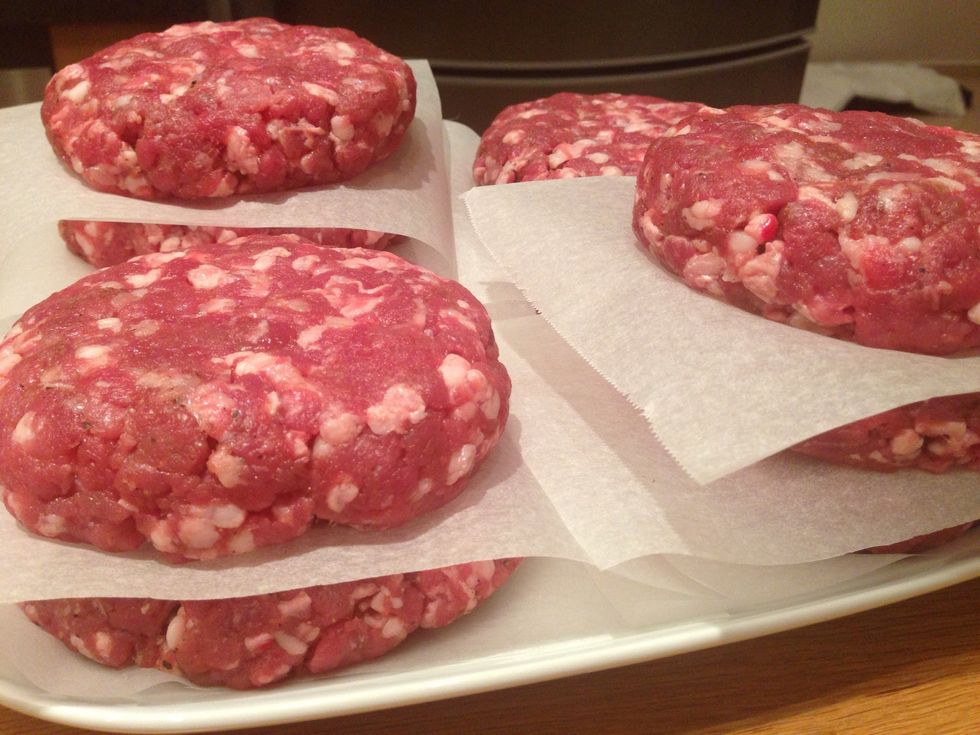 Separate each patty with parchment paper and place in fridge for at least two hours. You want them cold when they go onto the grill and you want to be food safe too, so take good care of minced meat.
Prepare BBQ for indirect cooking at 225F and add some hickory smoke wood chips to paint the meat with a nice smokey flavour.
Place patties on grill for 10 min per side, until they reach 120F. Once there, blast the grill to top temp, brush some veggie oil, salt patties generously and sear till 160F (turning once).
At 160F, the burger is well done. If you have minced your own meat and you are certain it's safe, go for 135-145F for a nice, pink, juicy delight. Keep checking with your instant read thermometer!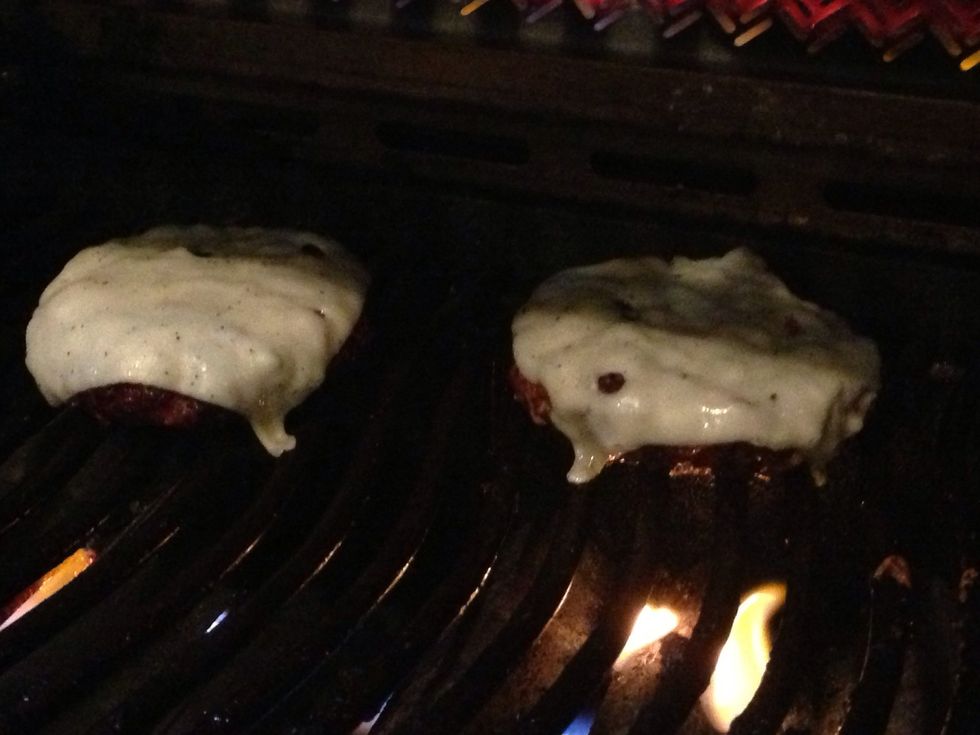 Add the cheese for 30 seconds, before placing onto the bun. You can roast the buns on the top grill, but don't overdo it.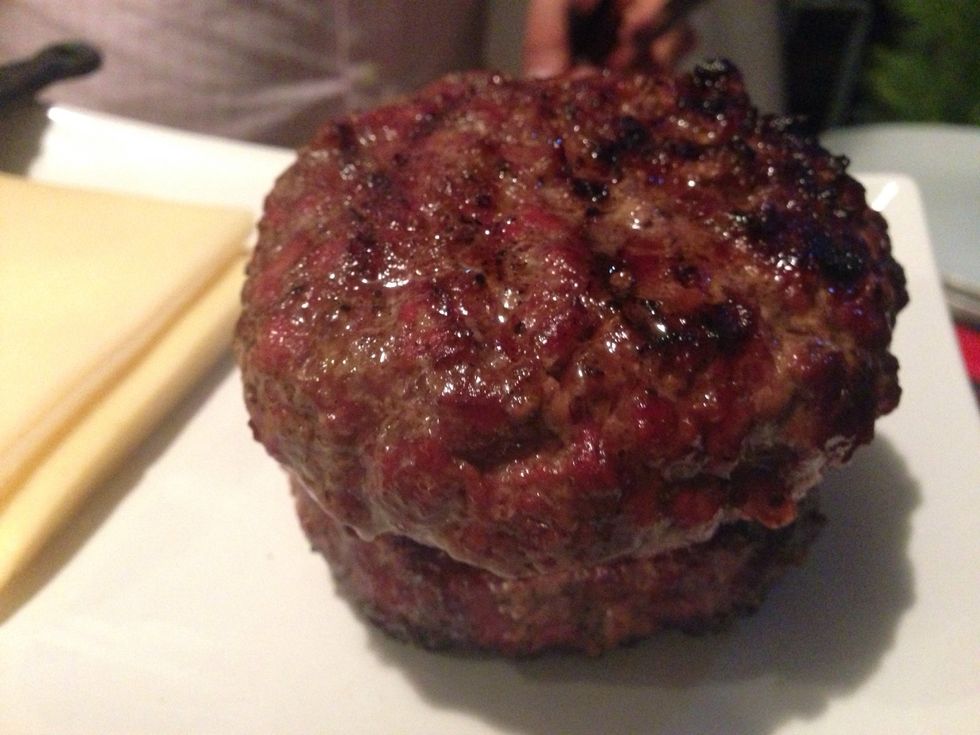 Although they will look pink and raw for the duration of the cook, the last 5 minutes your painting becomes a work of art as you sear the outside to perfection.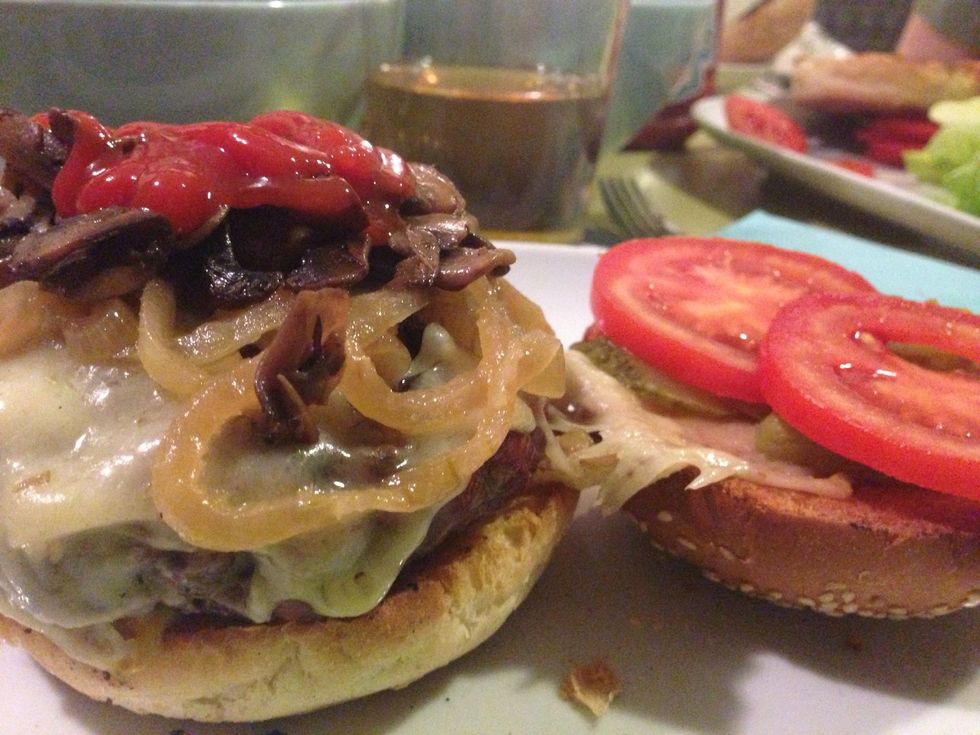 Add sautéed onions and mushrooms, veggies of your choice and some hot sauce.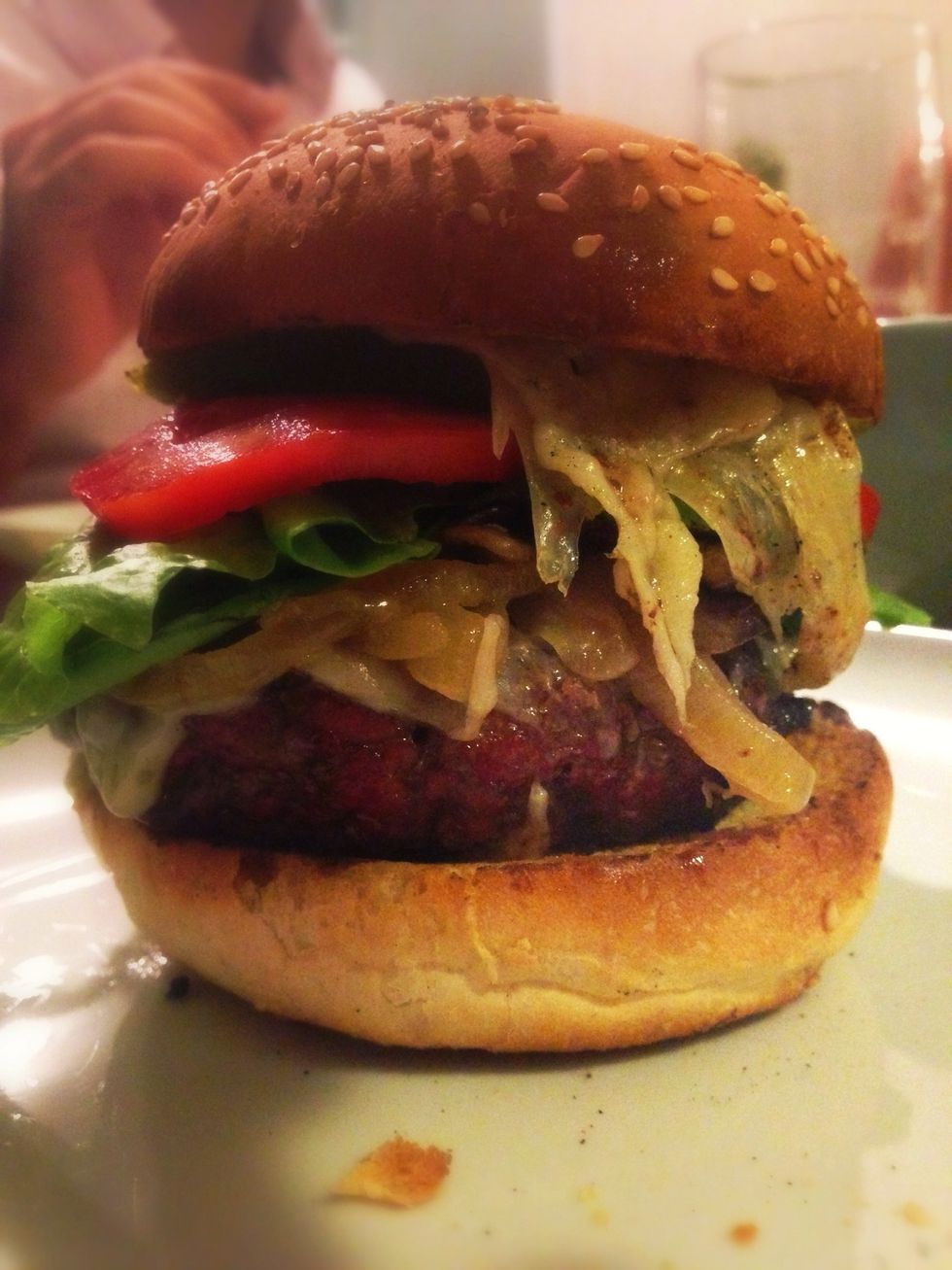 Enjoy!
Salt
Garlic powder
Onion powder
Black pepper
Vegetable oil
Freshly ground chuck beef
Bread buns
Instant read thermometer