About: Name: Steak Diane with chive mash Type: Main Prepare: 15mins Cook: 25mins Serves: 4
Nutrition: Fat saturated 3.00g Fat Total 7.50g Carbohydrate Total 28.00g Dietary Fibre 3.50g Protein 36.00g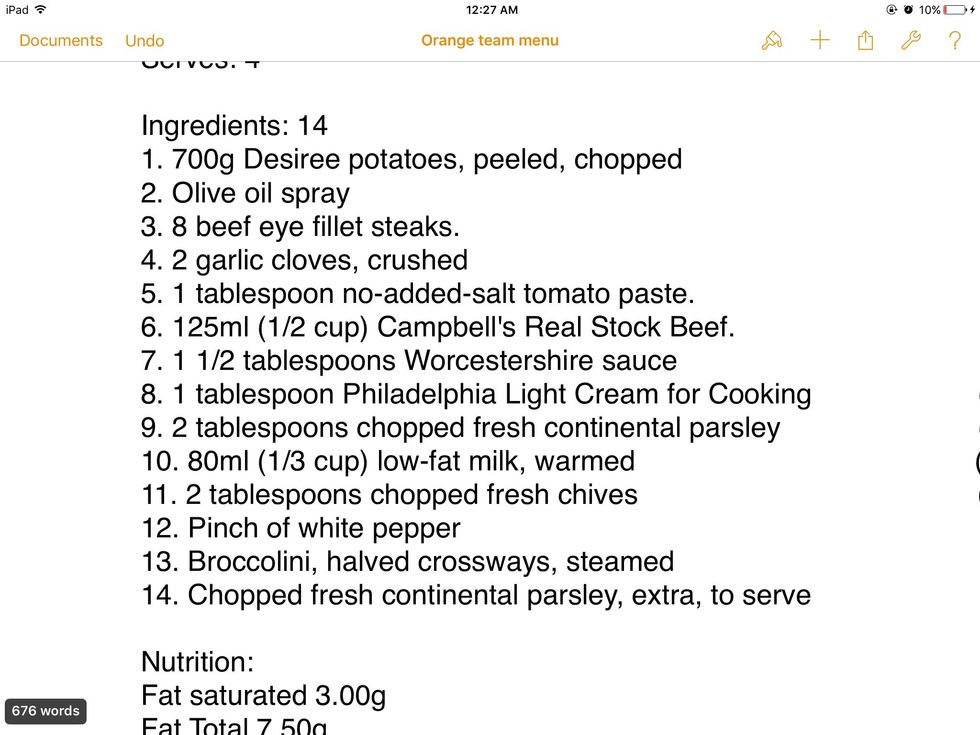 Recipe: Step 1: Cook the potato in a large saucepan of boiling water for 12-15 minutes or until tender. Drain and return to the pan.
Step 2:heat a non-stick frying pan at high heat. Spray with oil. Cook steaks for 2-3 minutes each side until cooked to your liking. Move to a plate and cover with foil. Set aside for 5 minutes to rest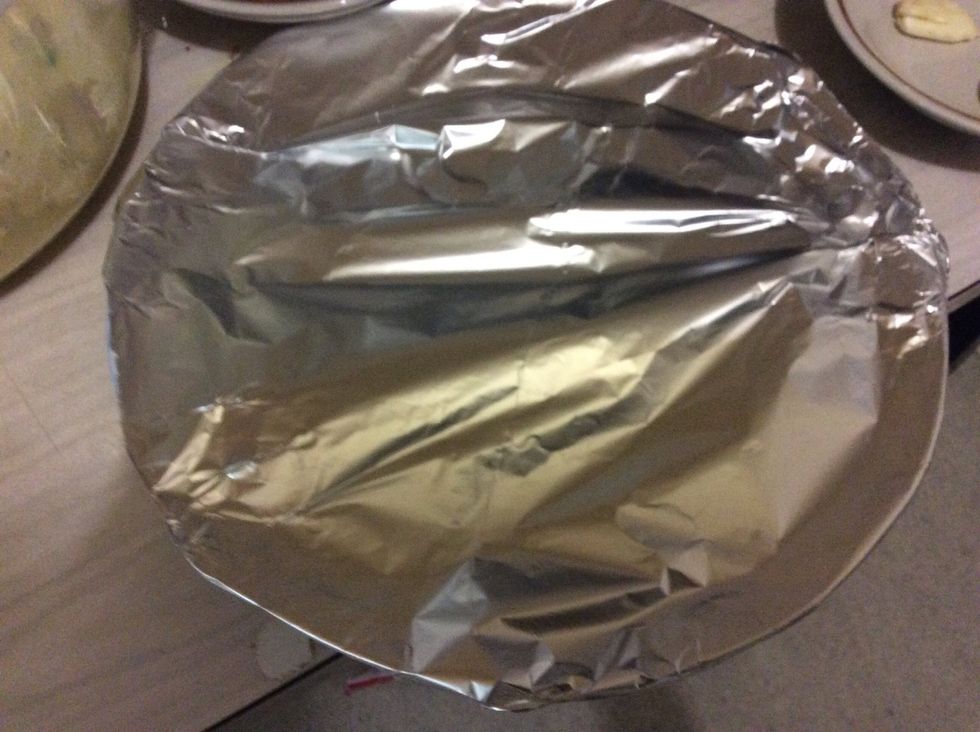 Leaving for 5 minutes in foil
Step 3:Heat pan. Cook garlic, stirring until aromatic. Add tomato paste and cook, stir for 1 minute. Add the stock and Worcestershire sauce, simmer until mixture reduces . Add cream,cook for 2 minutes
Step 4: Add the milk to the potato and mash. Stir in the chives. Season with white pepper.
Step 5: Steam Broccoli. Divide the mash, steaks and broccolini among serving plates. Pour over the sauce and top with extra parsley
The creator of this guide has not included ingredients