This is a quick and easy recipe for peppercorn sauce using Philadelphia cream cheese! Super quick and easy ☺ check out more recipes on cooknote.co.uk
146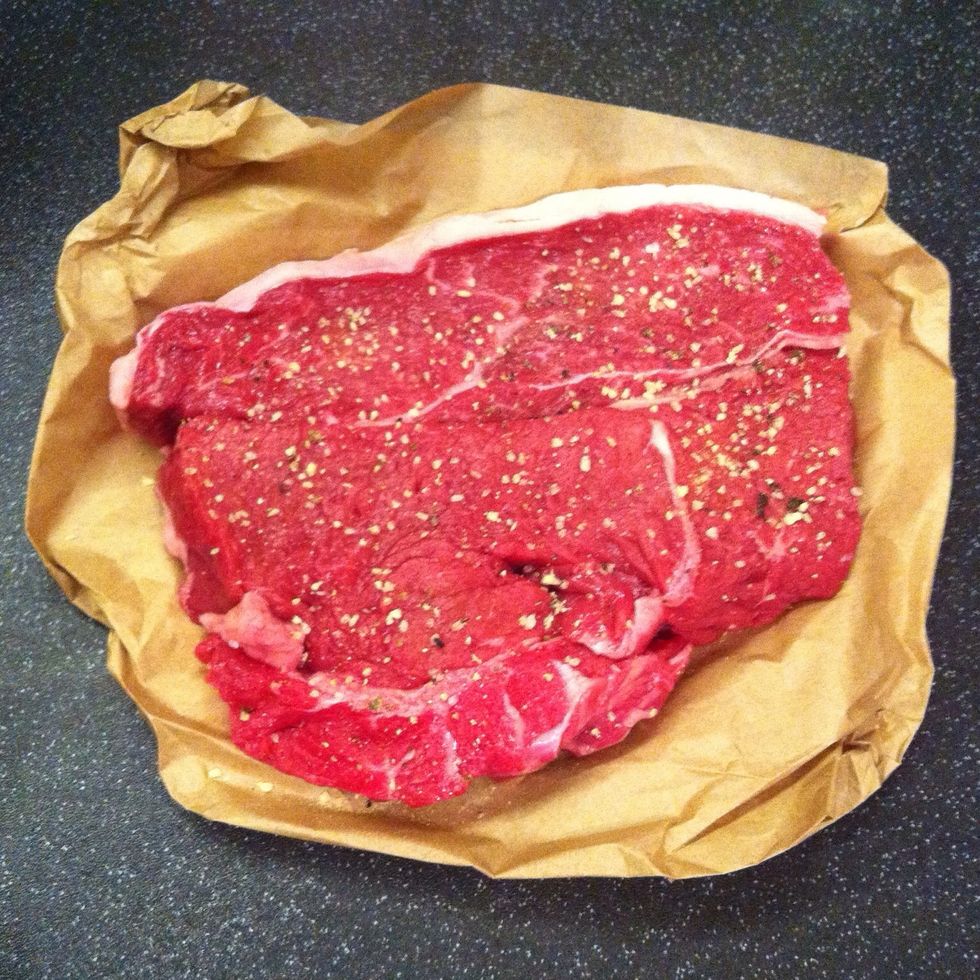 Season your steak well, salt and pepper will do but I use this magical product from South Africa called braai salt, check my blog for details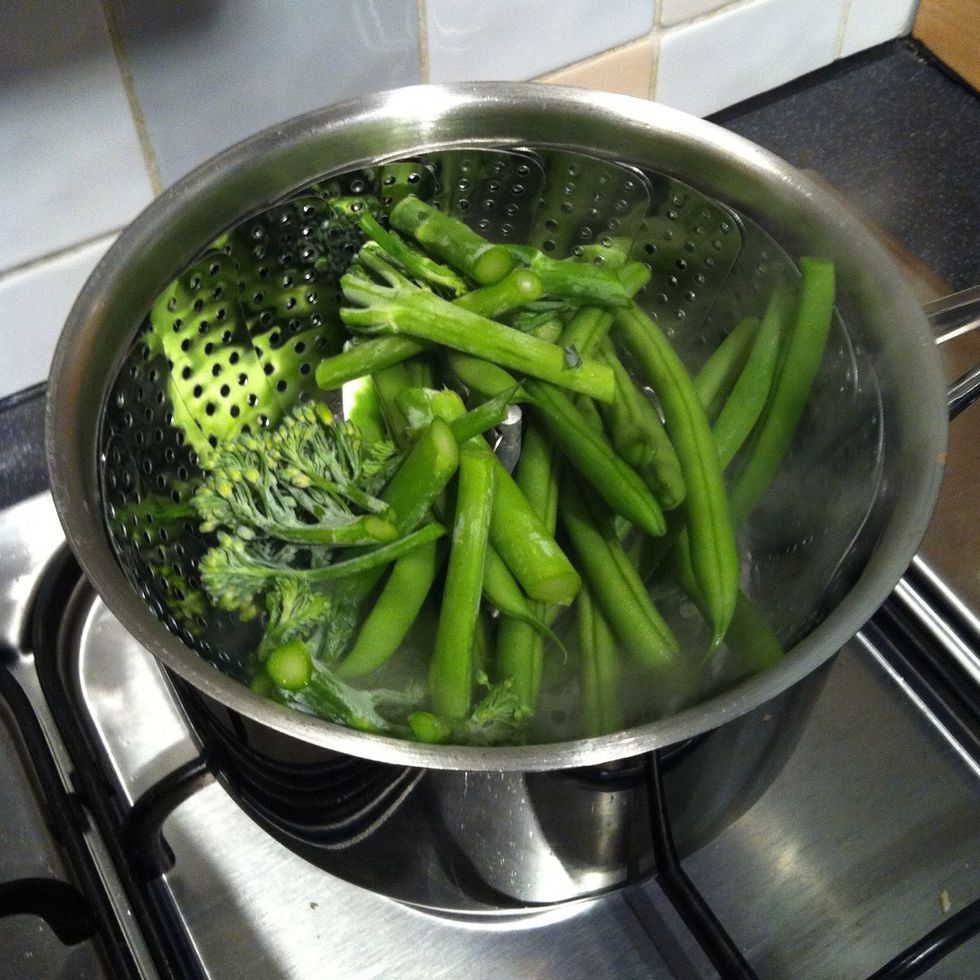 Place steamer basket in pot with 1inch of boiling water and add your prepared greens. Simmer for 4 minutes and them turn off heat and leave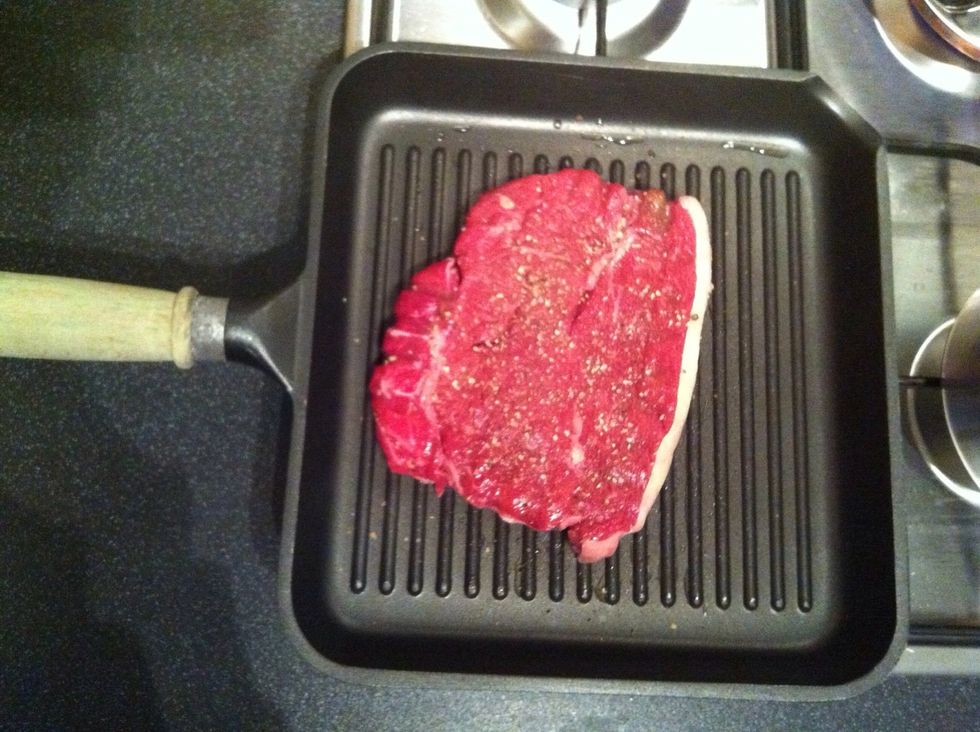 Pour a little oil in griddle pan and smush it around with paper towel. Make sure you get the pan nice and hot before adding steak. Turn over to cook other side after 5 minutes for medium.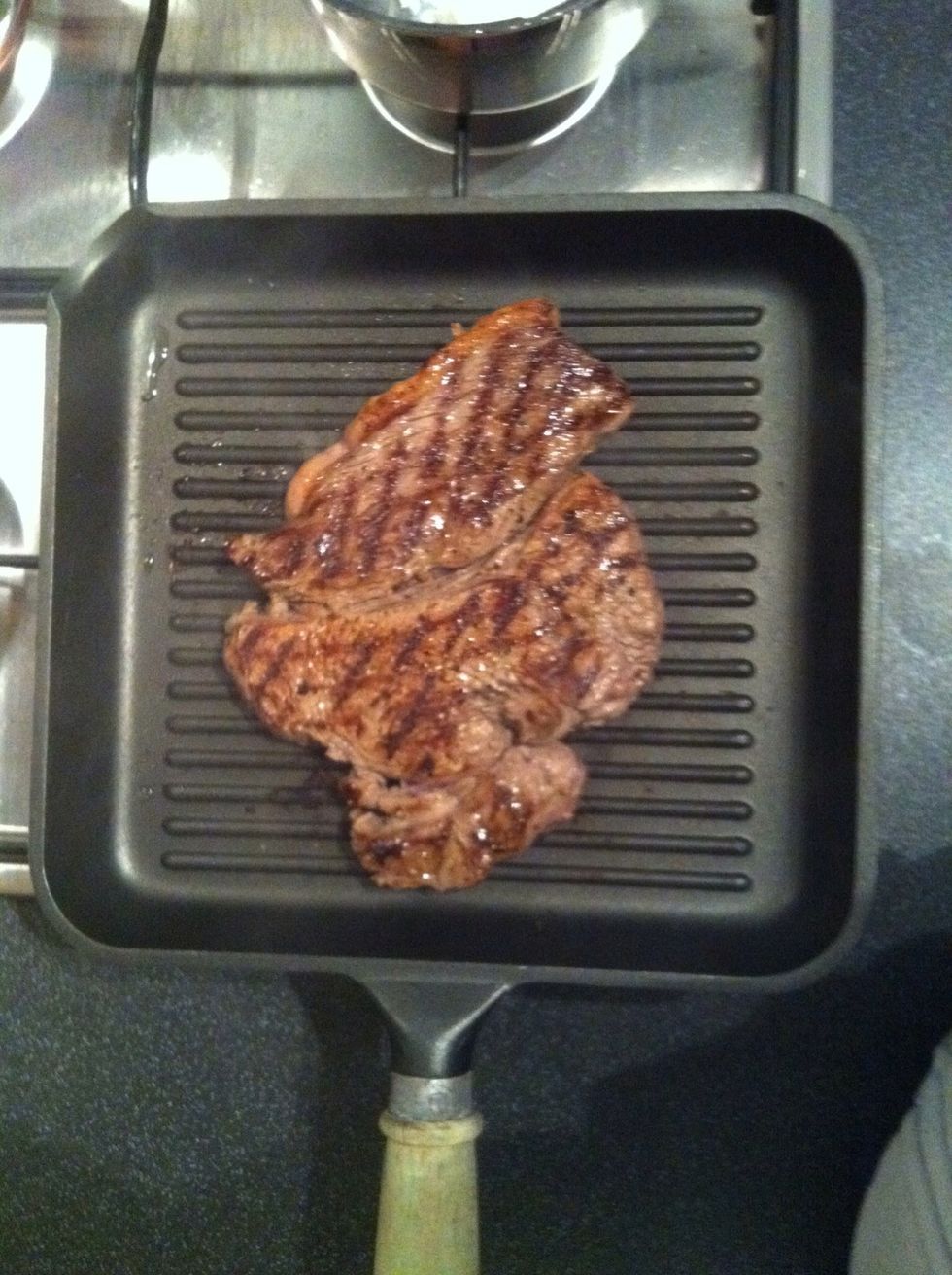 Fry other side of steak for 5 minutes and then take off pan and rest on a plate with foil wrapped over it. We will need those steak juices in a minute. Yum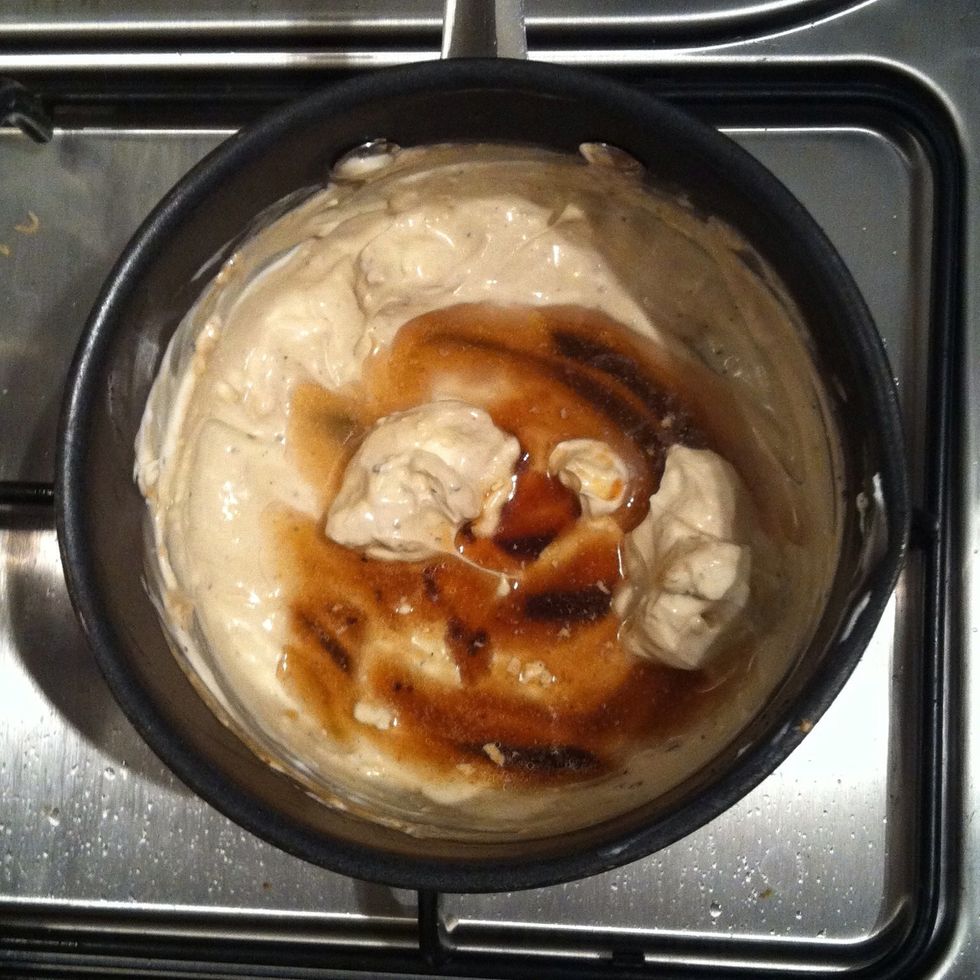 Put the cream cheese in a pan on a low-ish heat to melt and then pour in the juices from your resting steak. If its too thick, add small amount of water or worcestershire sauce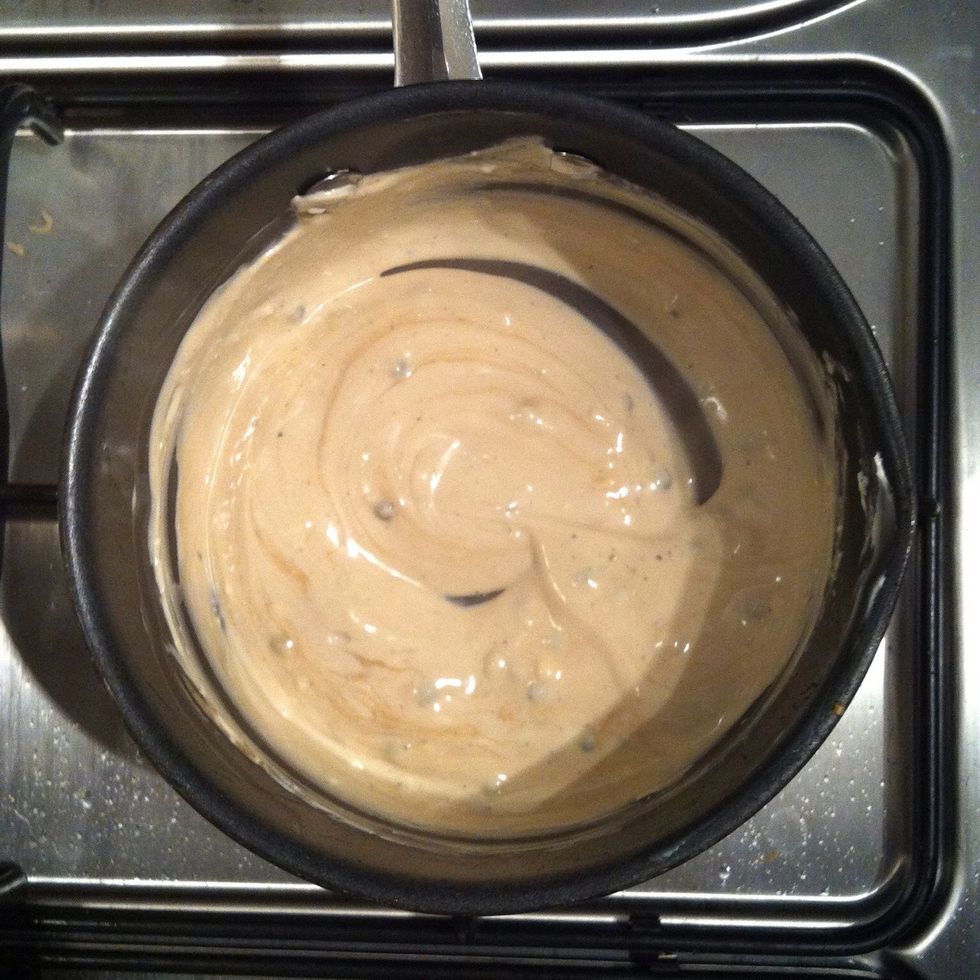 Stir in your drained green peppercorns and season with salt and pepper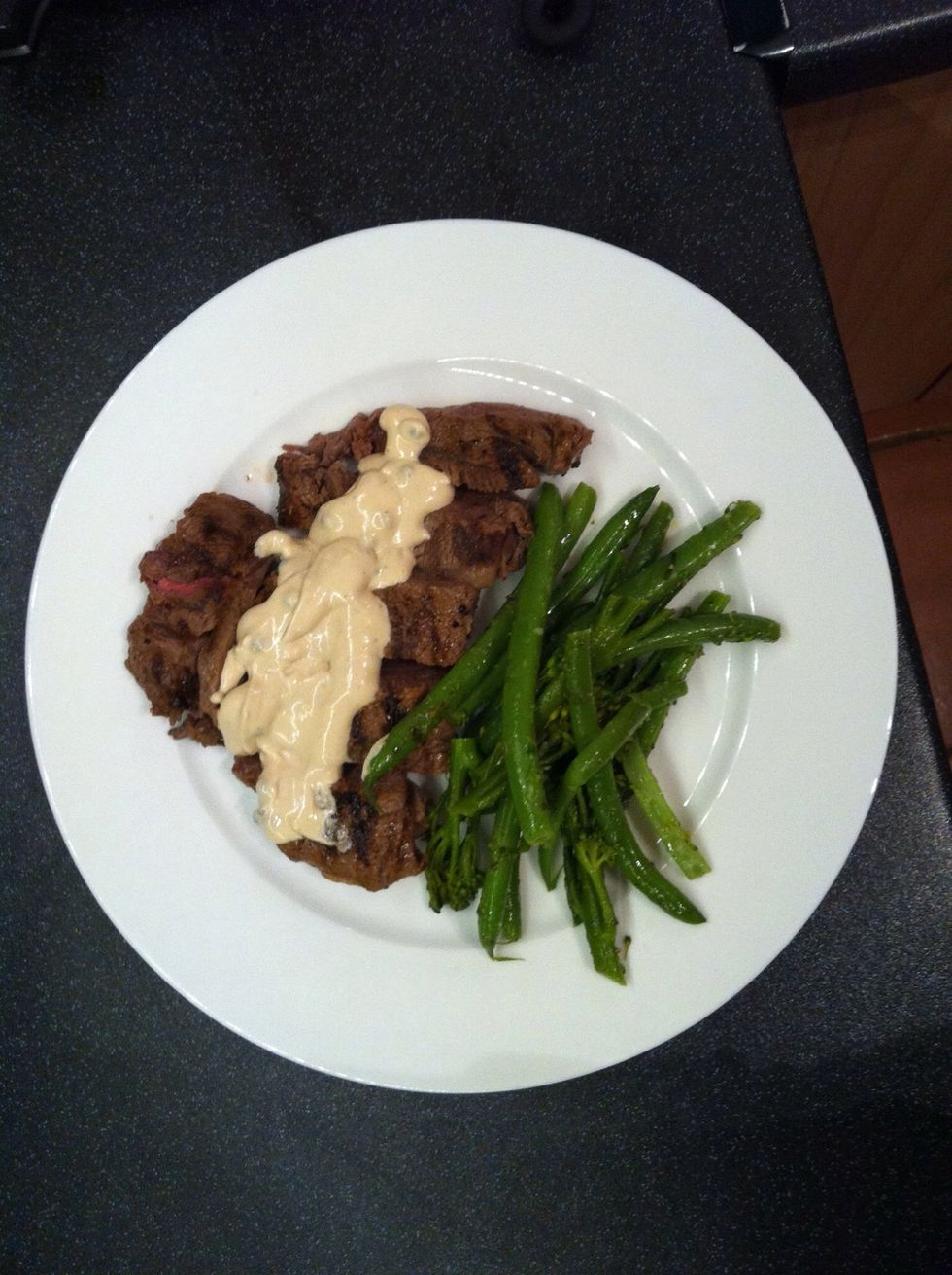 Drain your veg, slice your steak and enjoy the quickest peppercorn sauce ever! Check out my blog cooknote.co.uk for more recipes!
500.0g beef steak, ribeye, rump or fillet
150.0g Soft cream cheese
2.0Tbsp Drained green peppercorns
Greens: I've used green beans & tender stem broccoli
1.0tsp Pesto
Nicola Taylor
Trying to solve the world's problems one recipe at a time... enjoy the photography and check out the blog www.cooknote.co.uk