First wash your hands.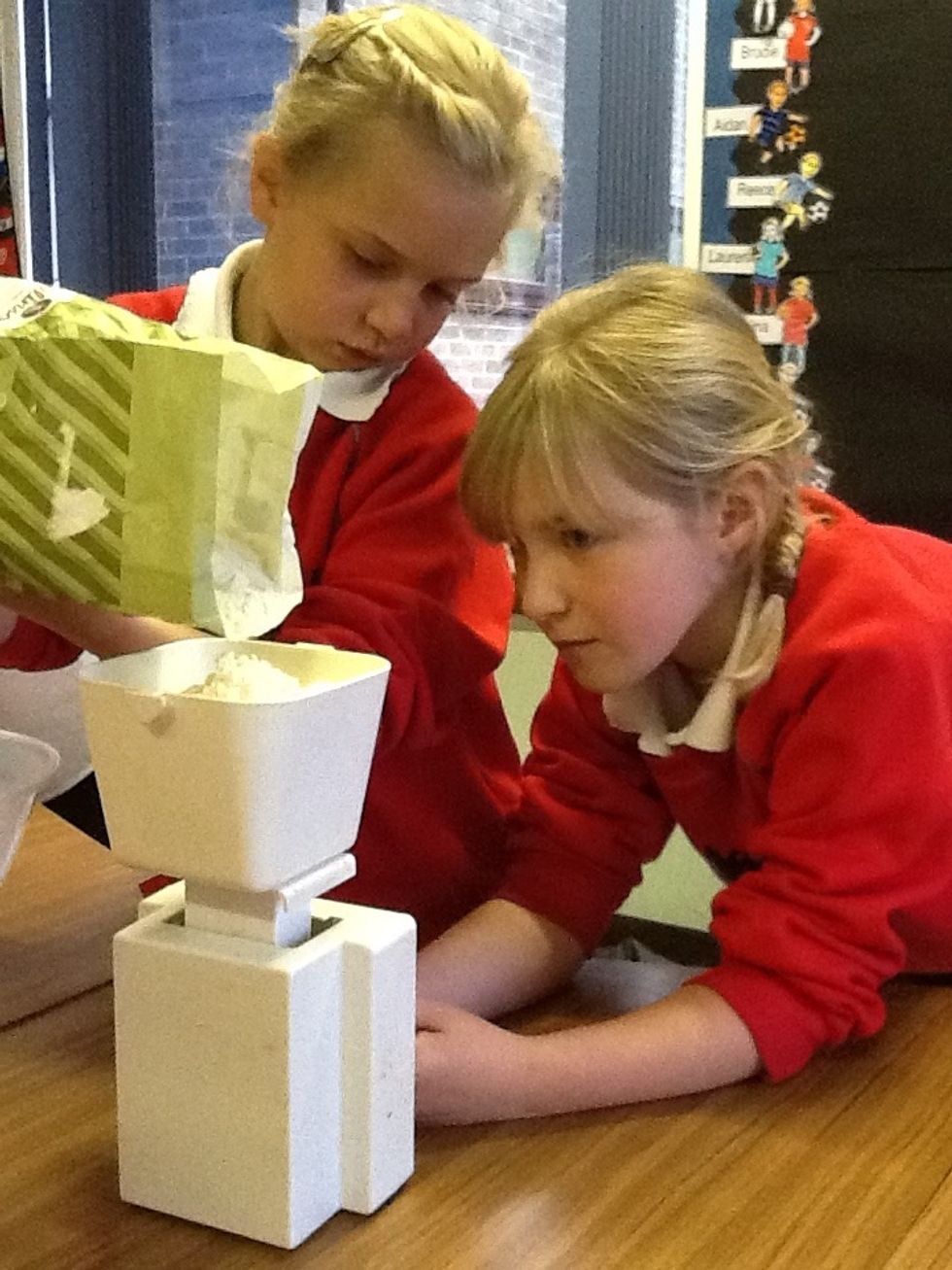 Next weigh the flour.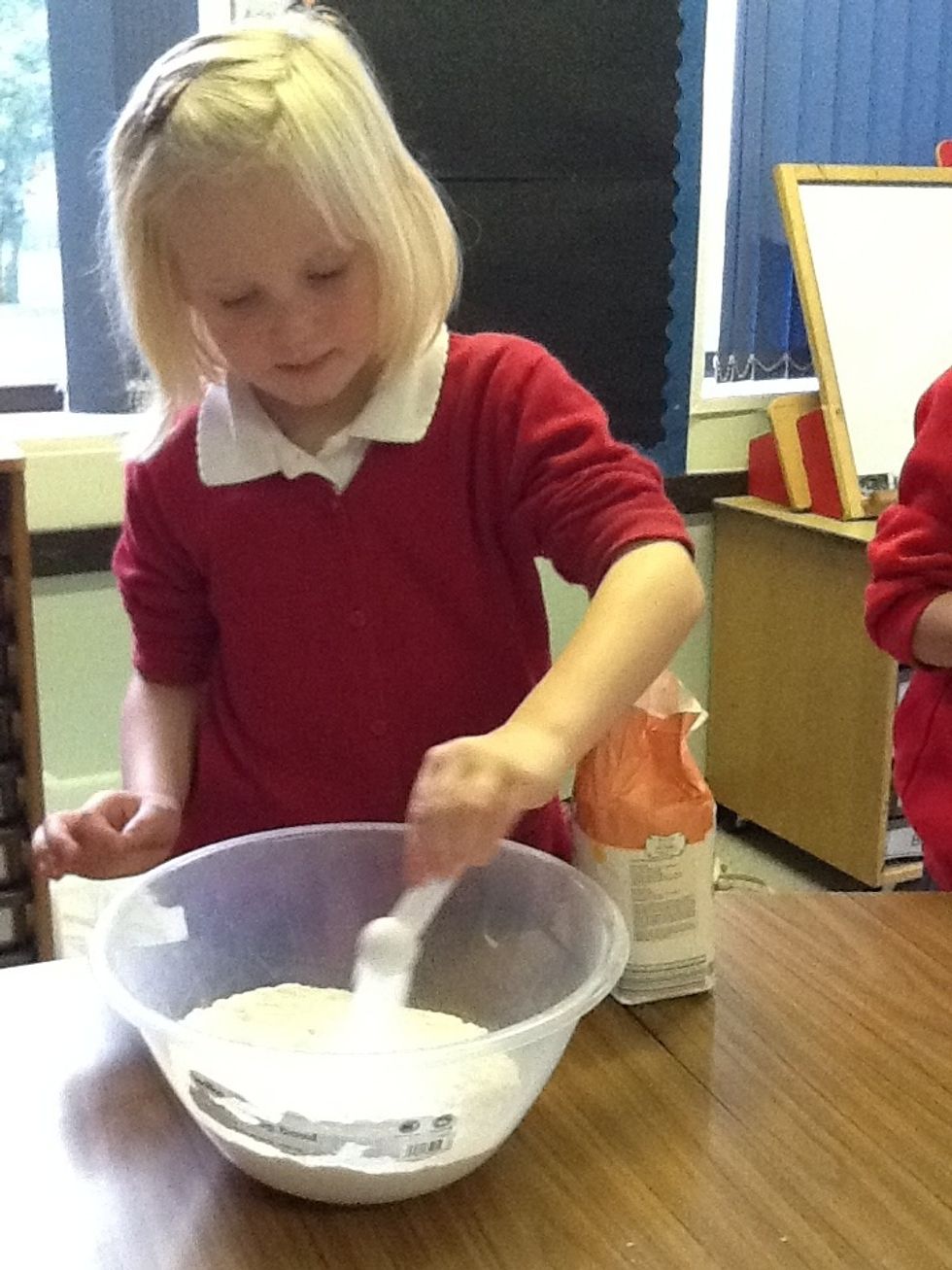 After that add the sugar and salt.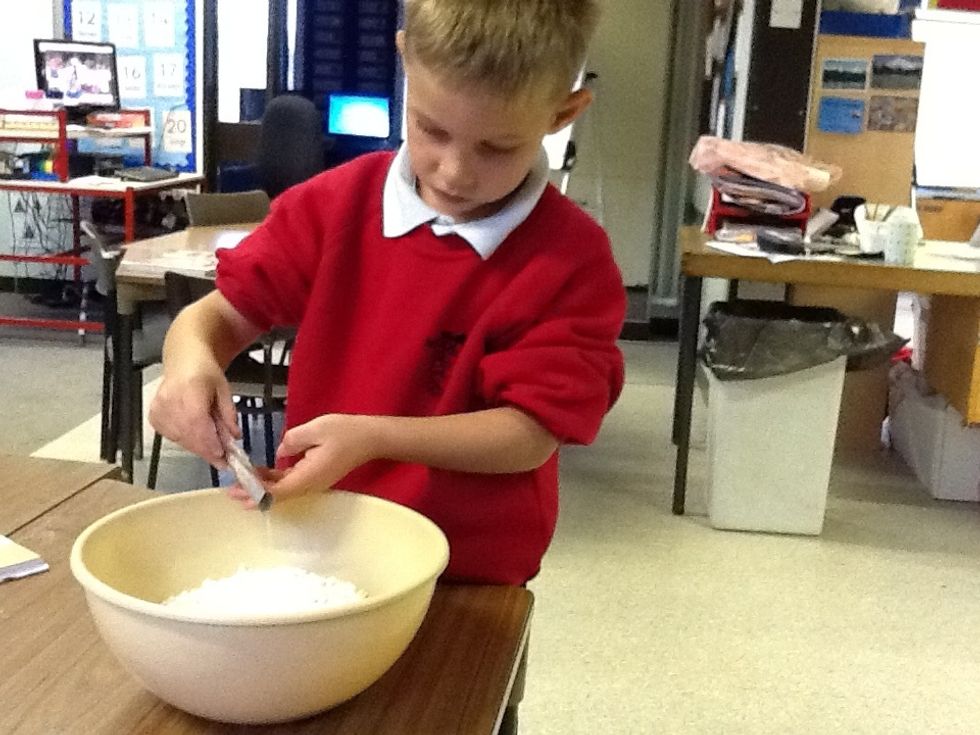 Then add the yeast.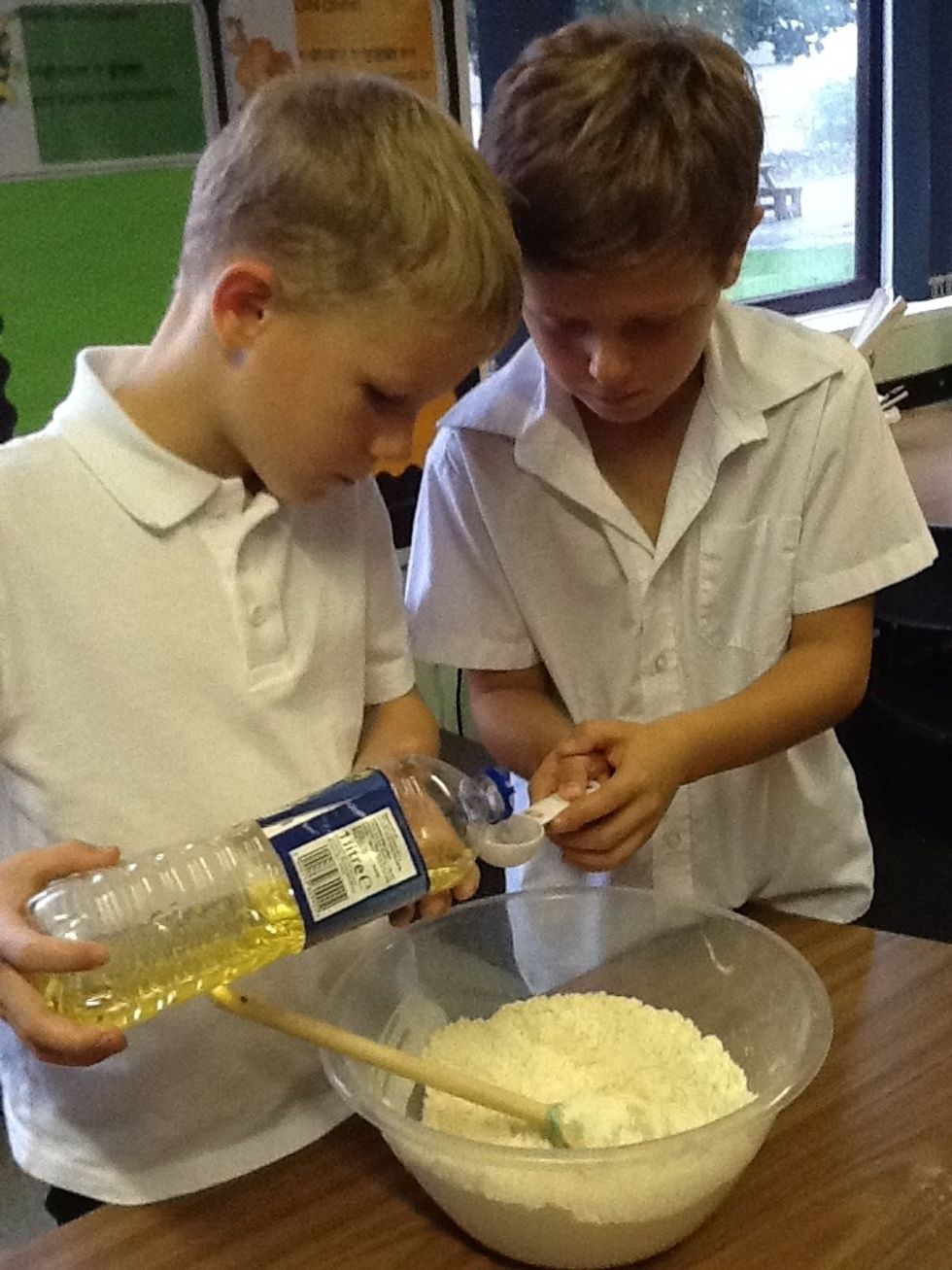 Pour the oil into the bowl.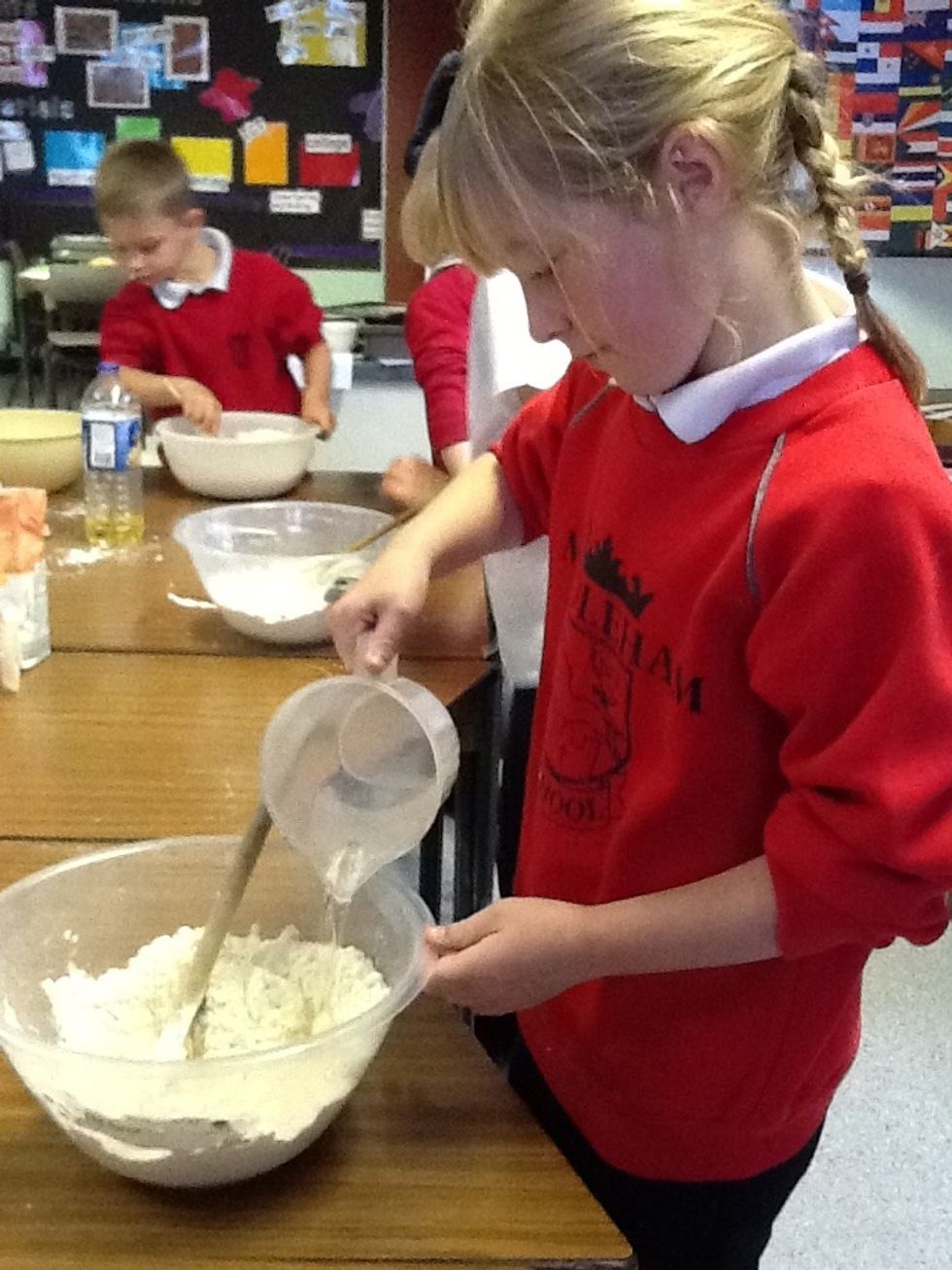 Mix in the warm water.
Use your hands to make the dough into a ball.
Next knead the dough for 10 minutes.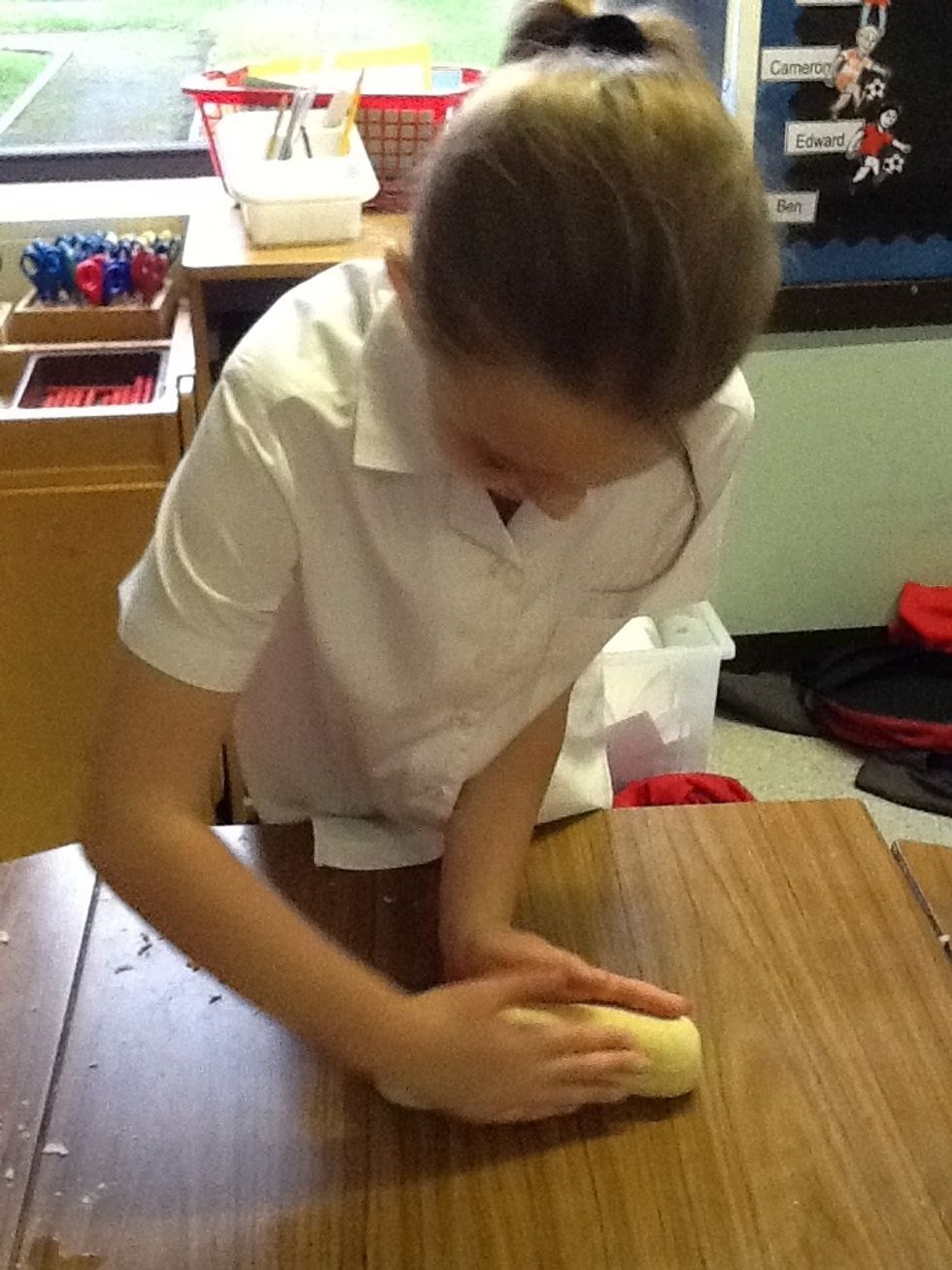 Roll it into a sausage shape.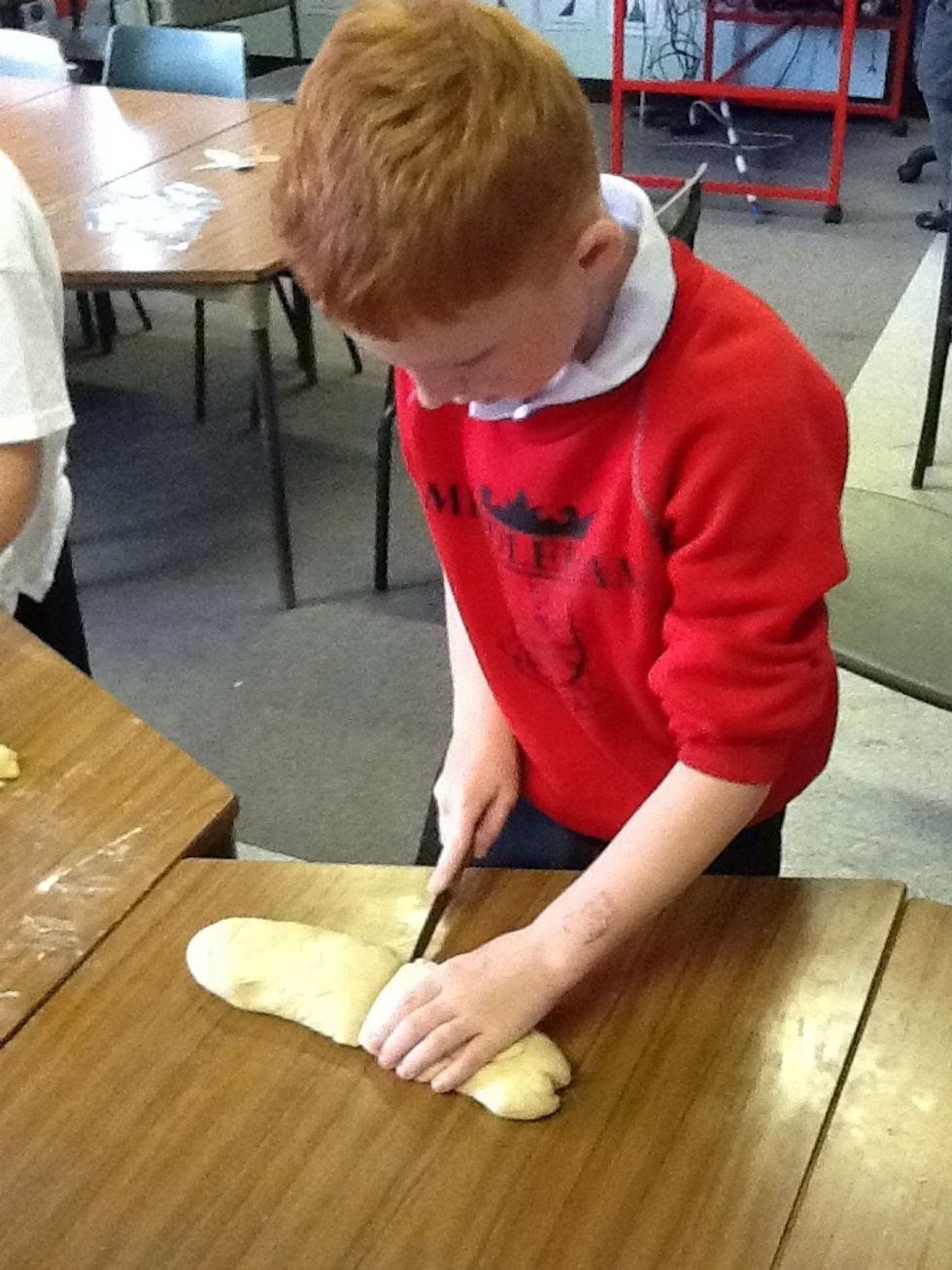 Cut the sausage in to 8 pieces and shape into balls.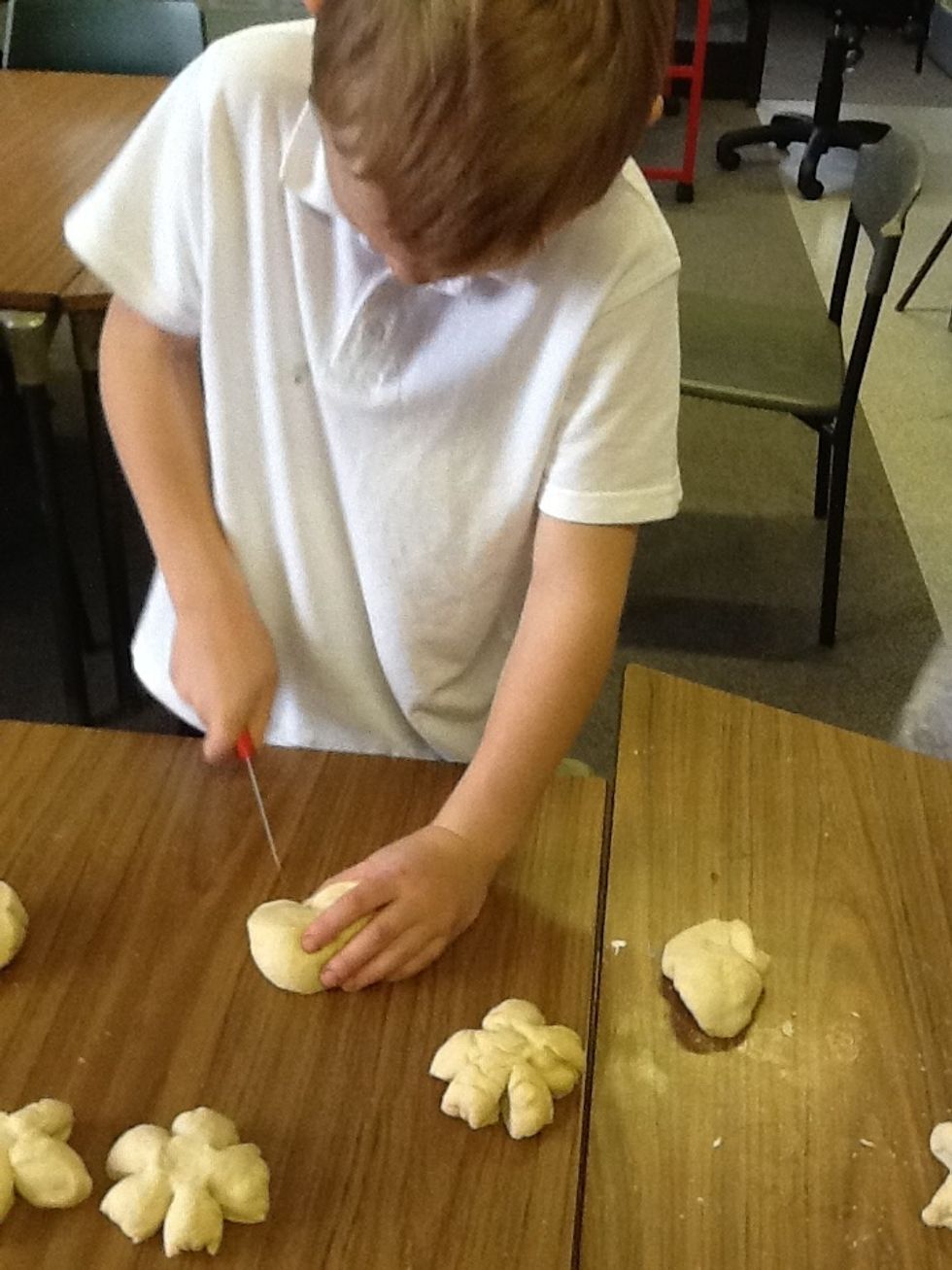 Cut the roll into a star shape.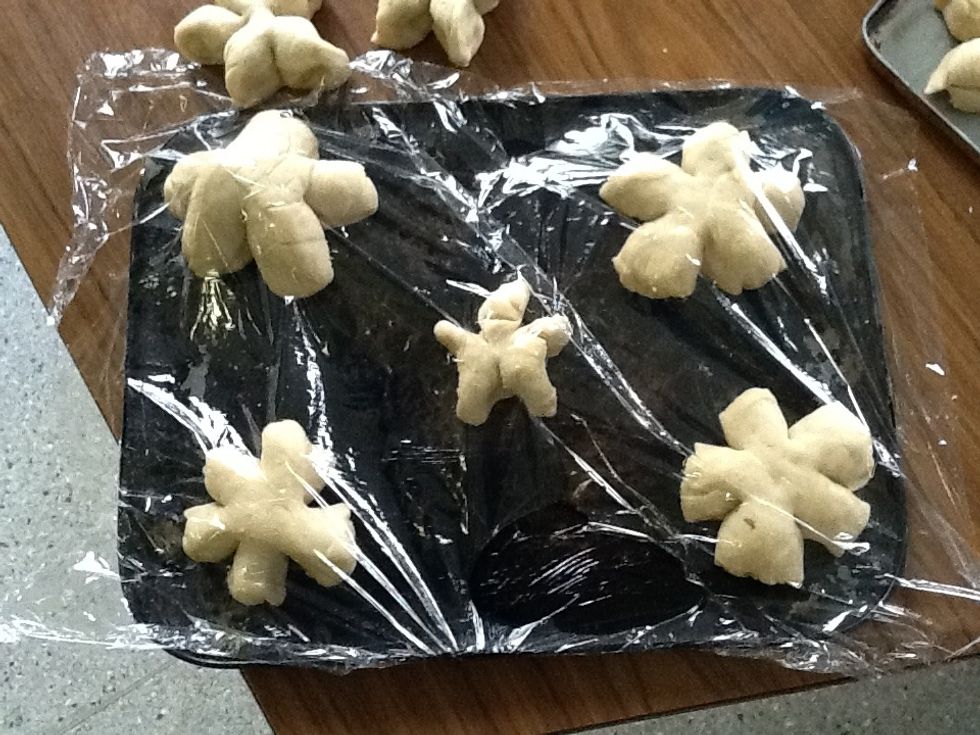 Place your shaped bread on a greased baking tray and cover in clin film.
Leave the bread to rise.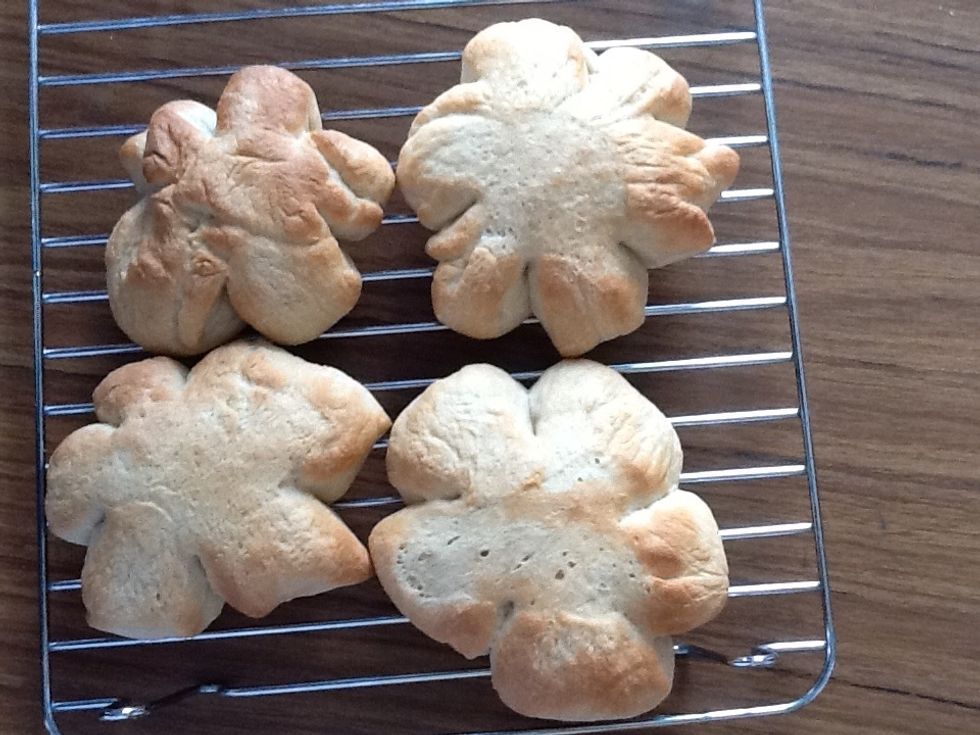 Bake the bread in a hot oven (200C/ 360F) for 15 minutes.
500.0g Strong white bread flour
2.0tsp Sugar
1.0pch Salt
1.0 Sachet yeast
2.0Tbsp Oil
250.0ml Warm water