Just follow the picture and you'll not be wrong! :) For any question just leave me a message :) Enjoy!
317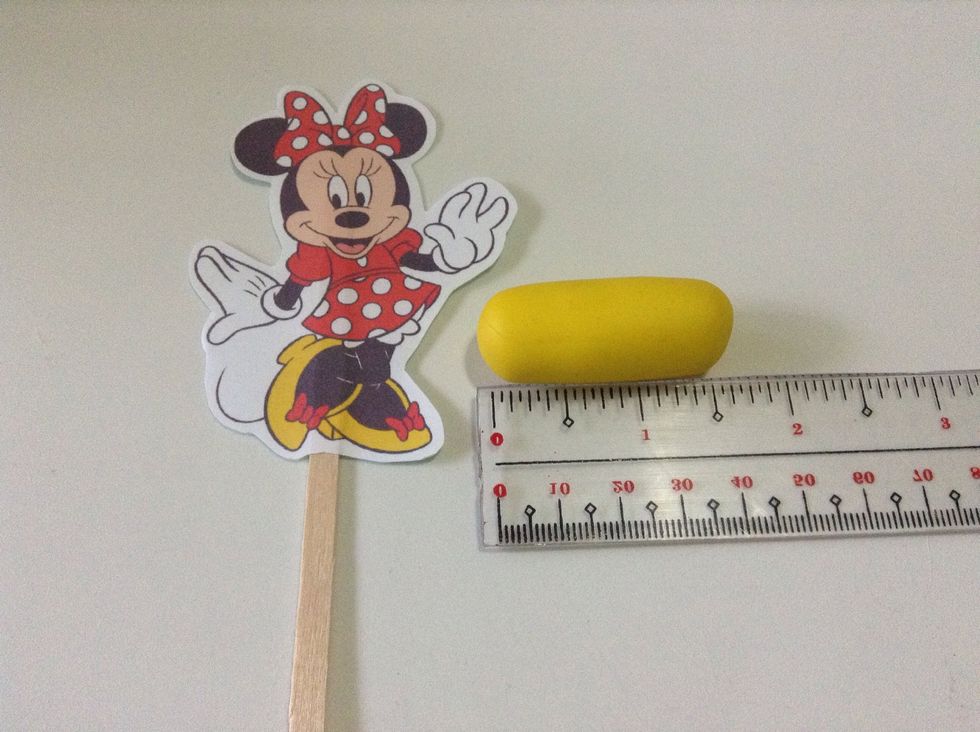 To make the shoes. Cut in the colored fondant in two.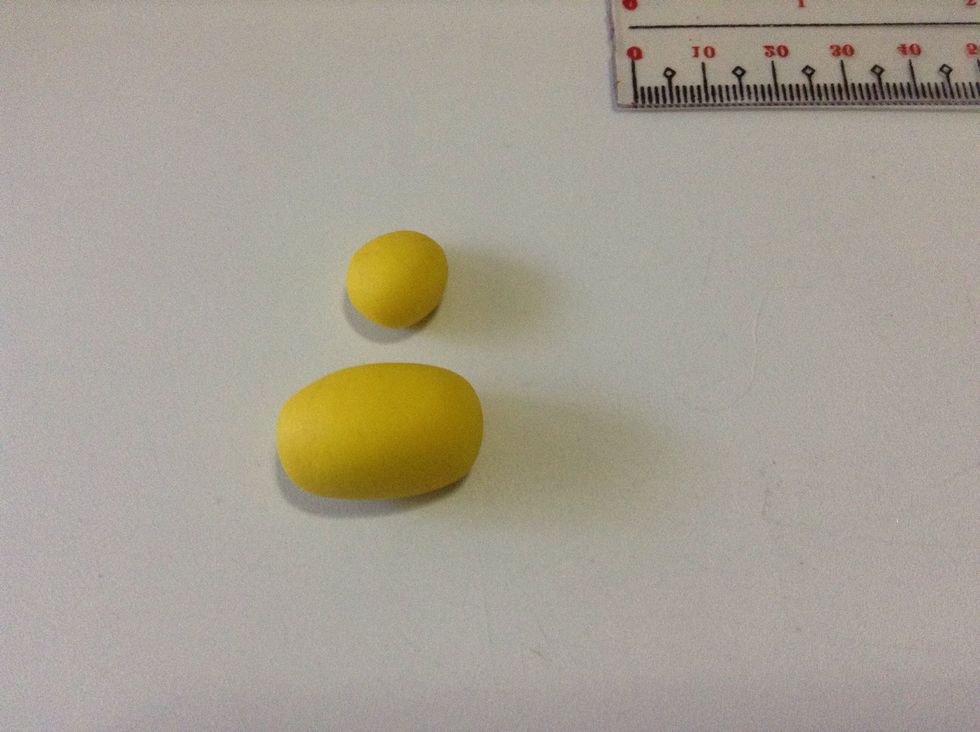 This would be the shoe (big one) and the heels (small one)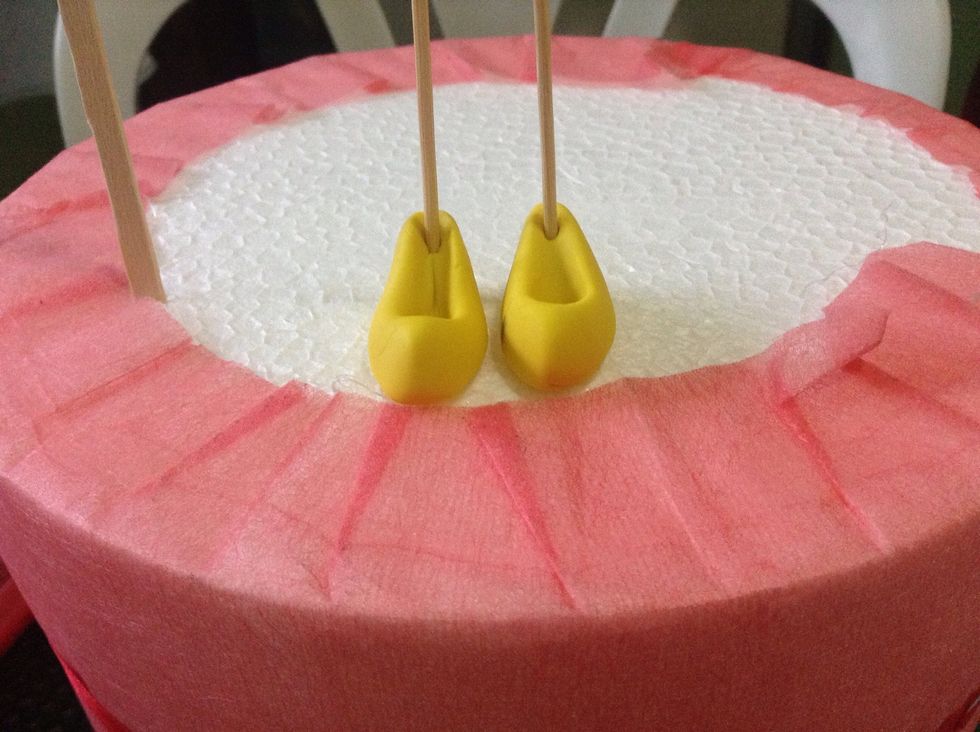 The shoes.
Making the shoes ribbon.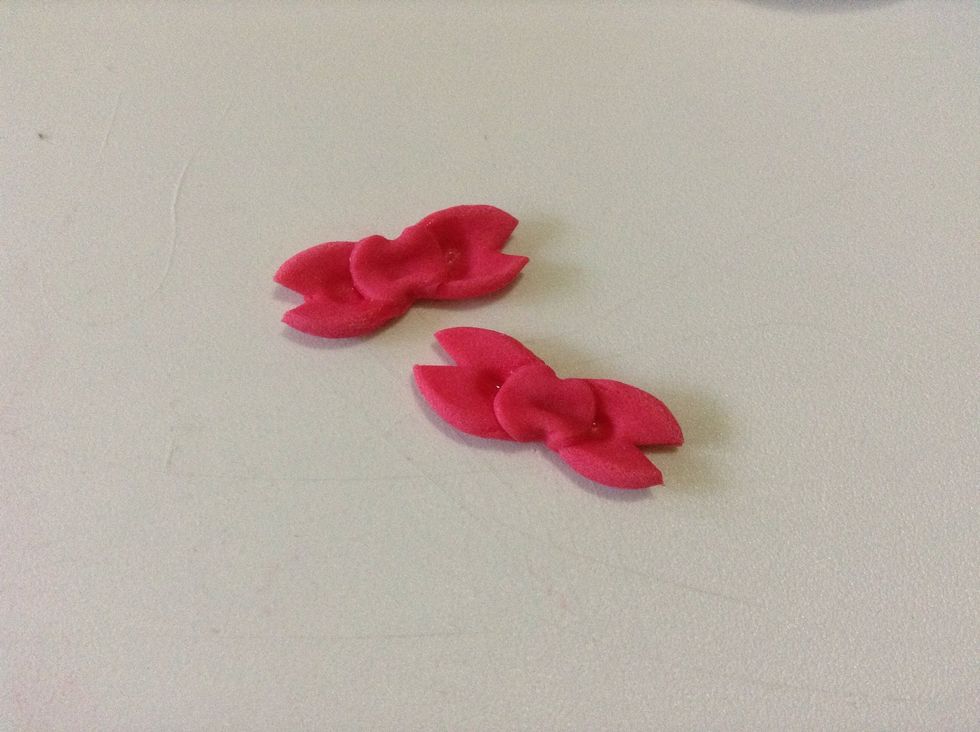 Finished.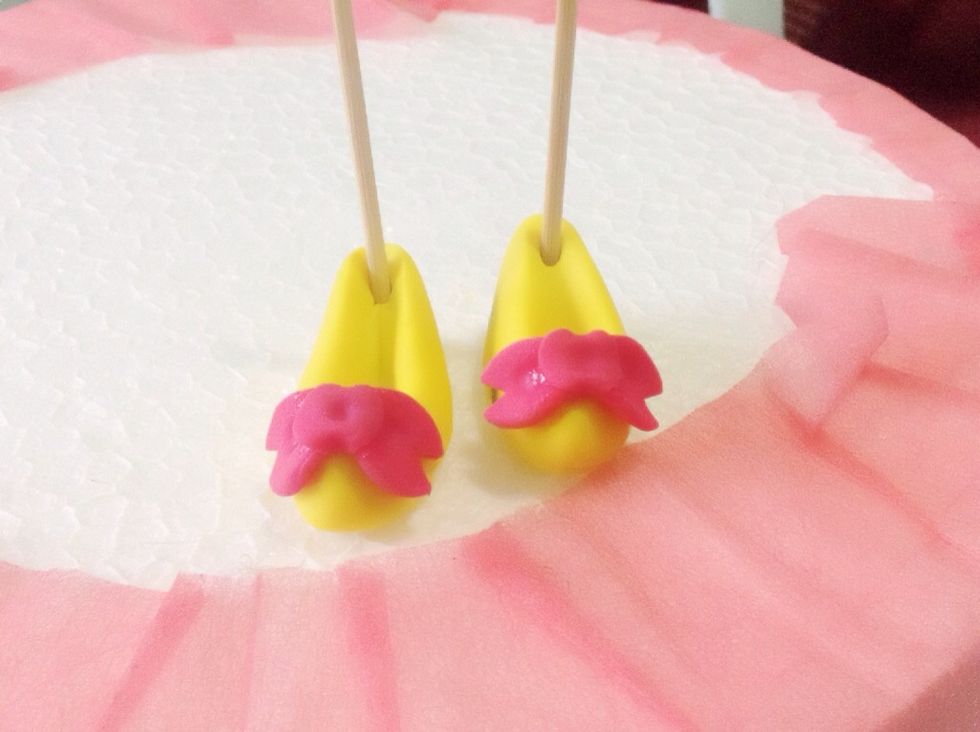 The shoes with the ribbon.
The shoes and the legs of Minnie Mouse.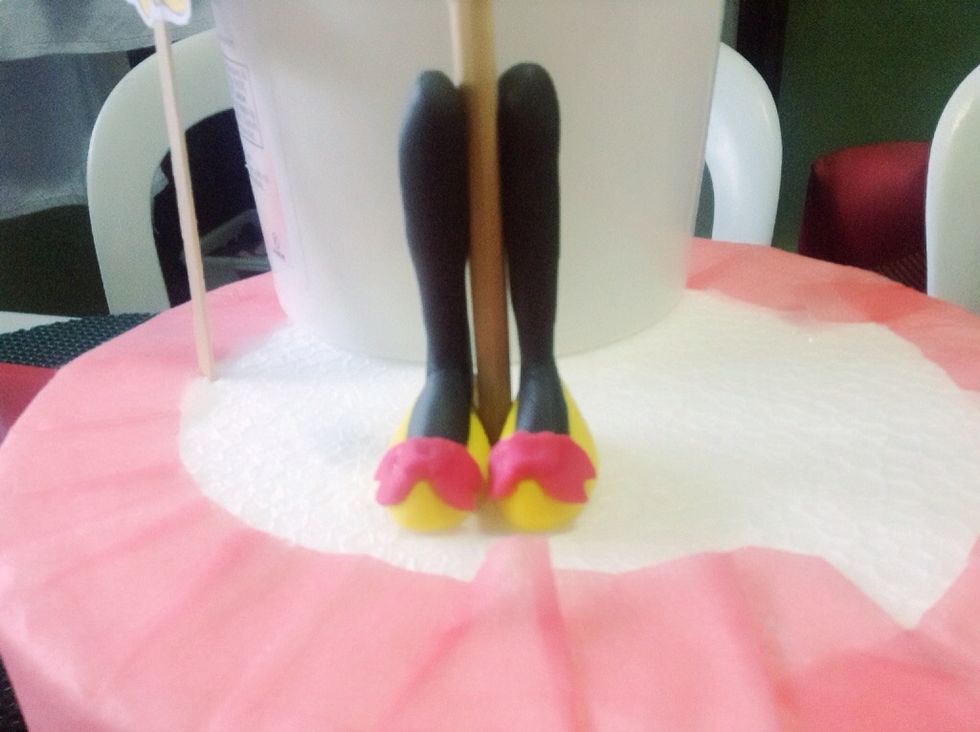 Color the chopstick black. Put the half of the chopstick in the middle of the legs.See photo.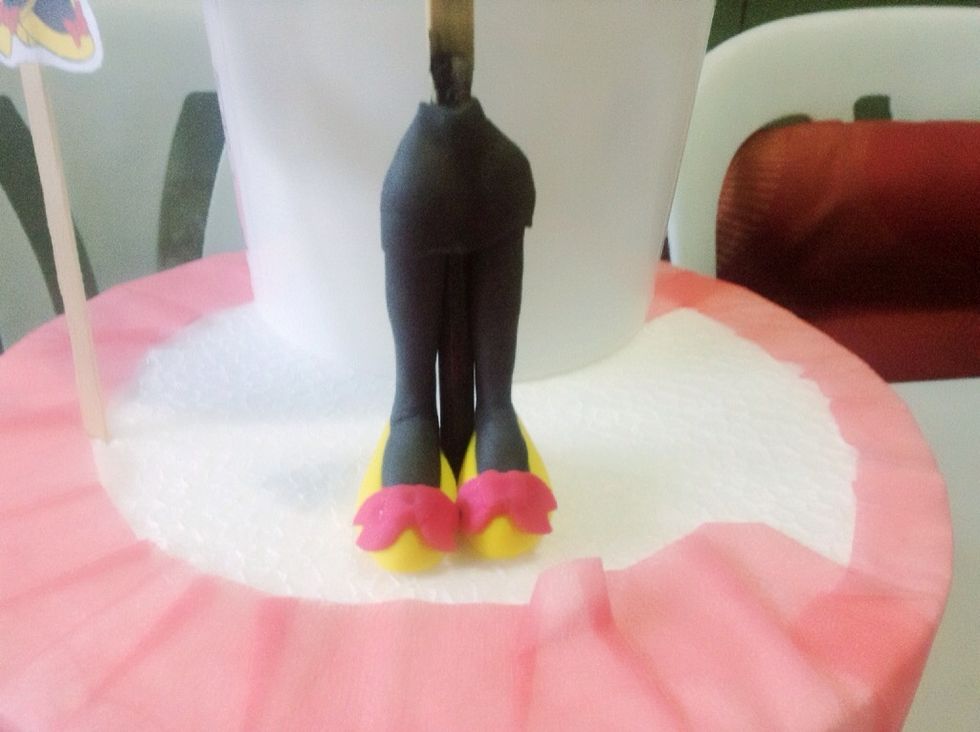 Cut a rectangular black colored fondant and wrap it in the legs and chopstick, this will hold the leg and the fondant together.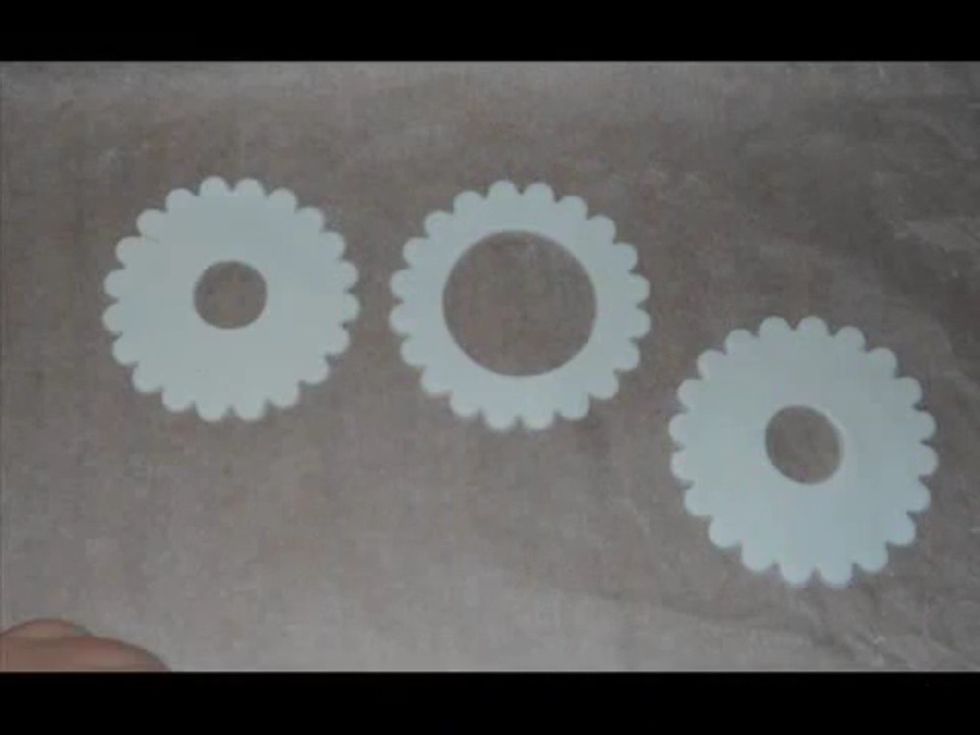 Cut 2 or 3 white fondant circle please photo.
Using the this tool make or follow the picture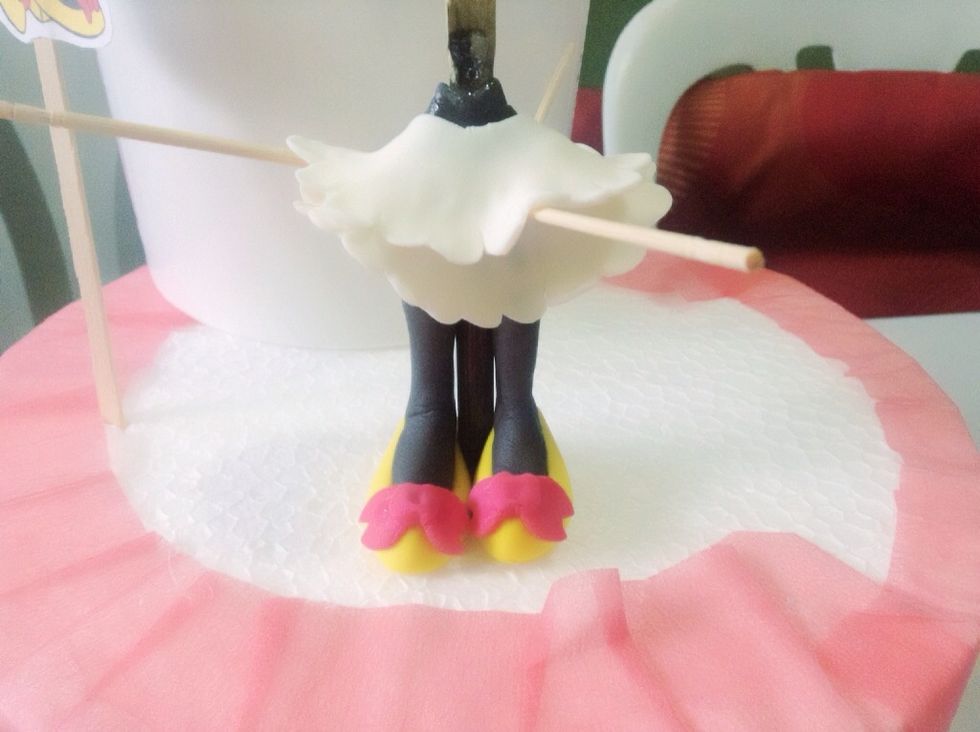 Put it in the waist. And by using toothpick raise the lace by sticking the toothpick on the waist.leave it until it's dry. If u can see i only use 2 lace :)
Make the body.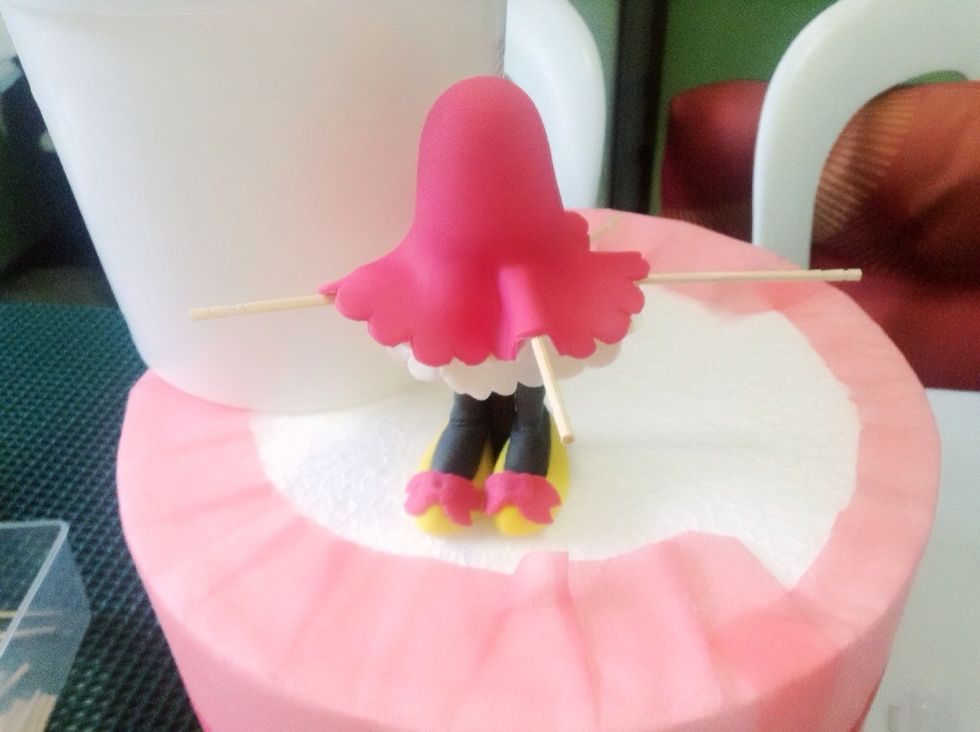 Make a big round red fondant lace and top it up on the body and waist. See photo.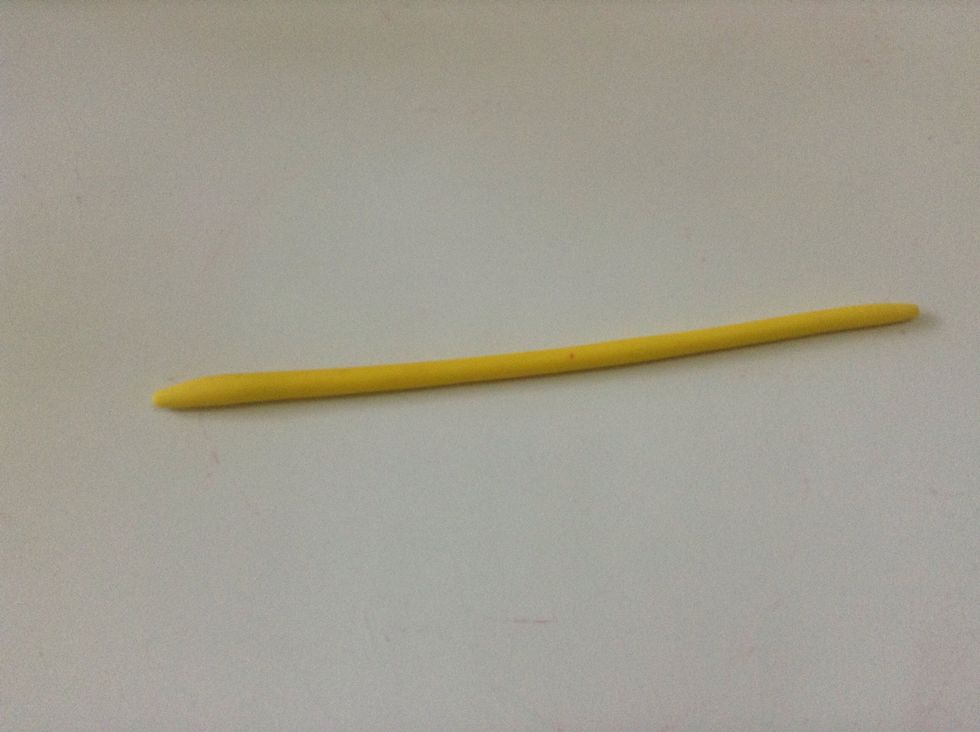 Using this for belt.
Flat it with the rolling pin.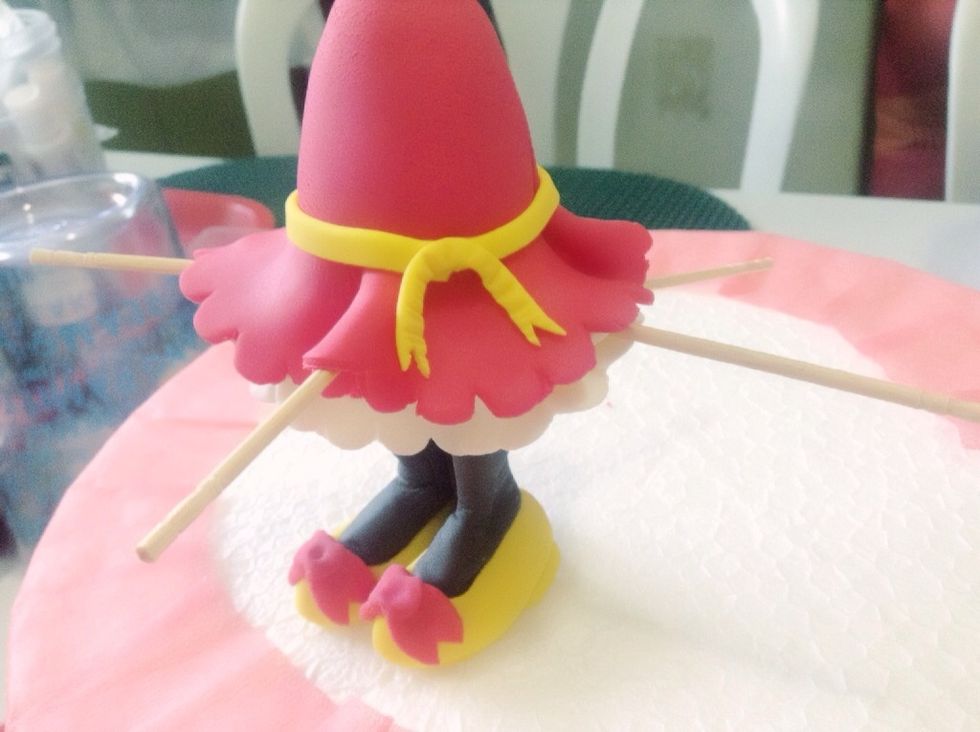 Do it like this.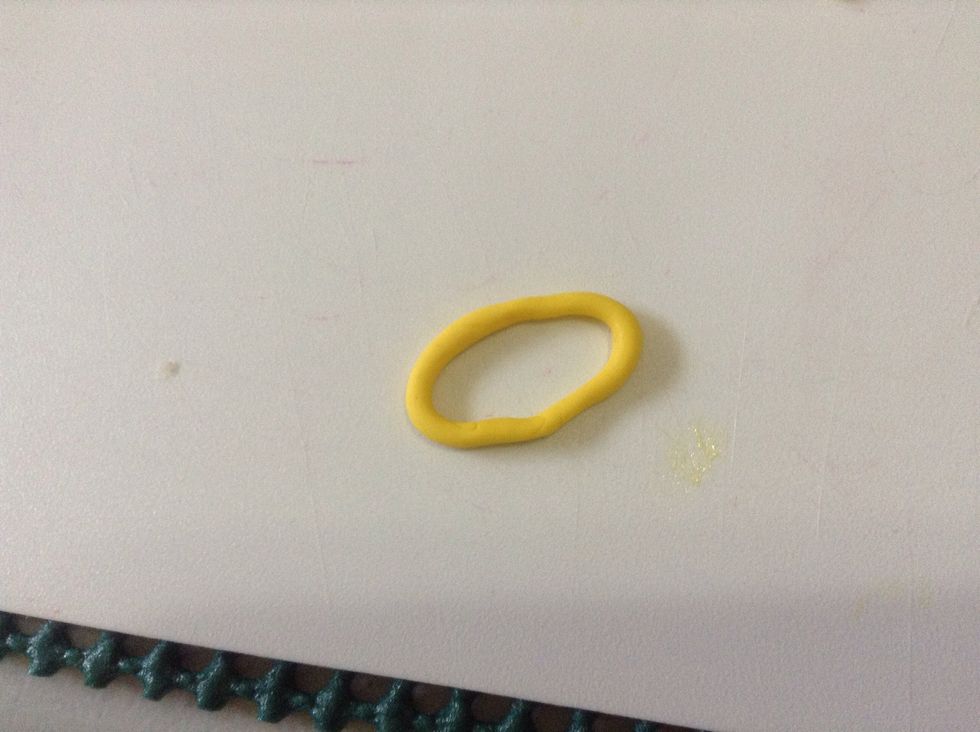 Make a circle
Make an eight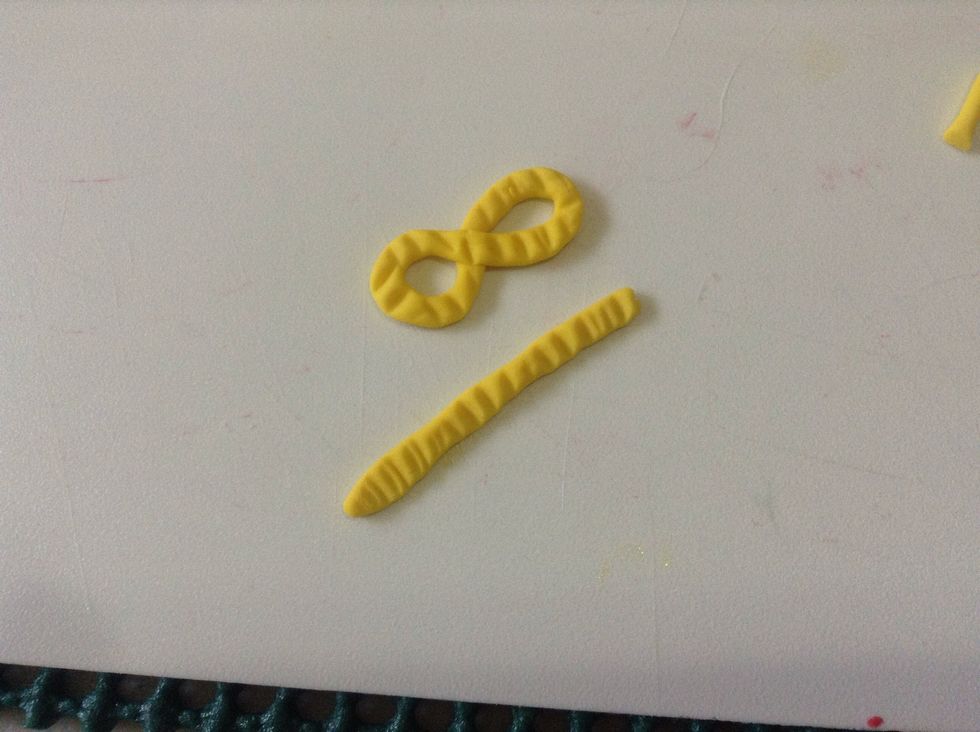 Flat it like this using....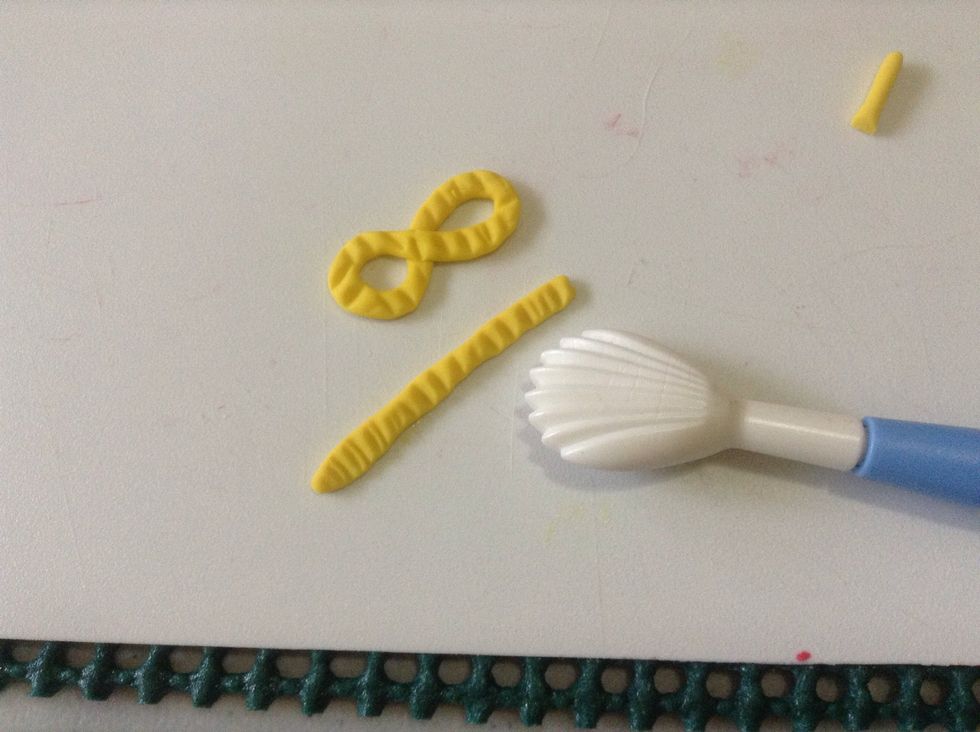 This to give design. :)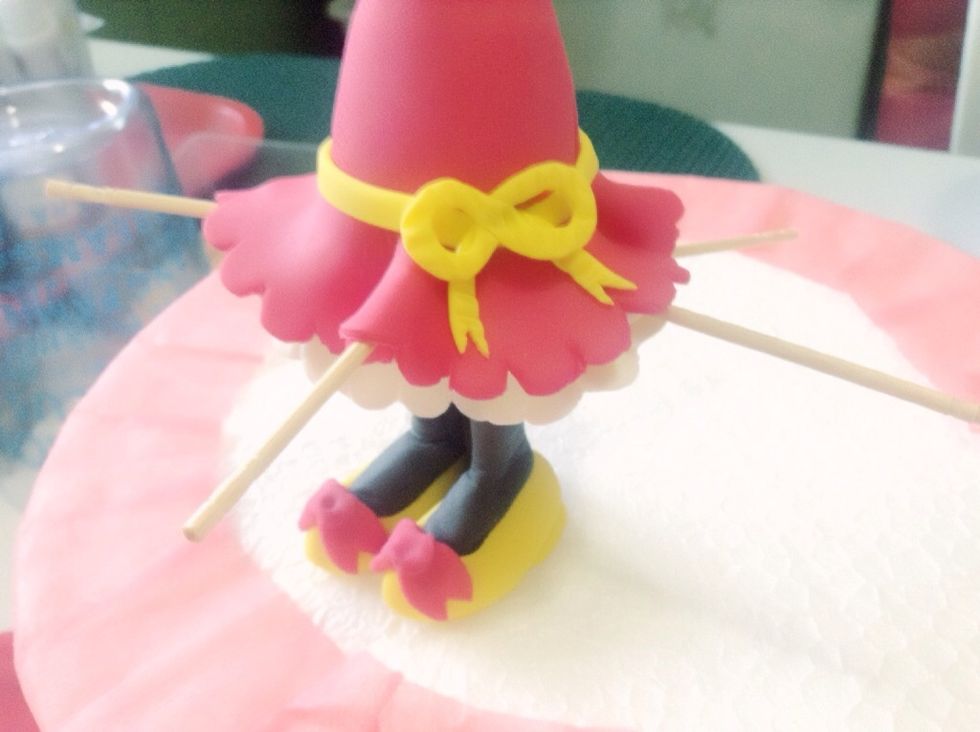 Stick it to the belt.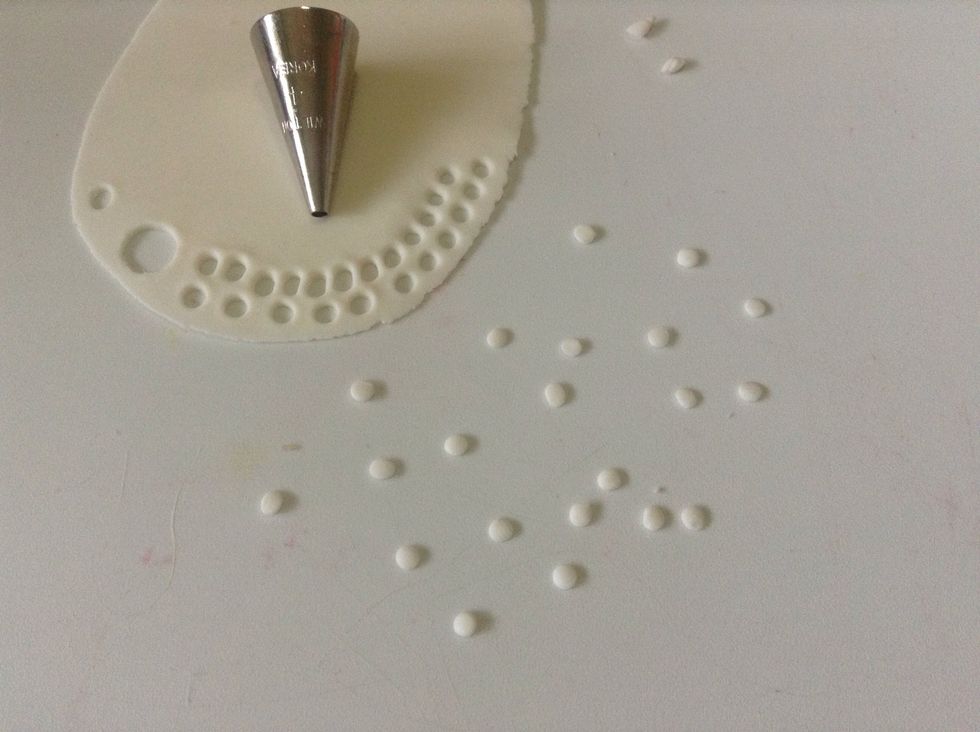 Using the piping tip make a small circle for the polka dots of the skirt.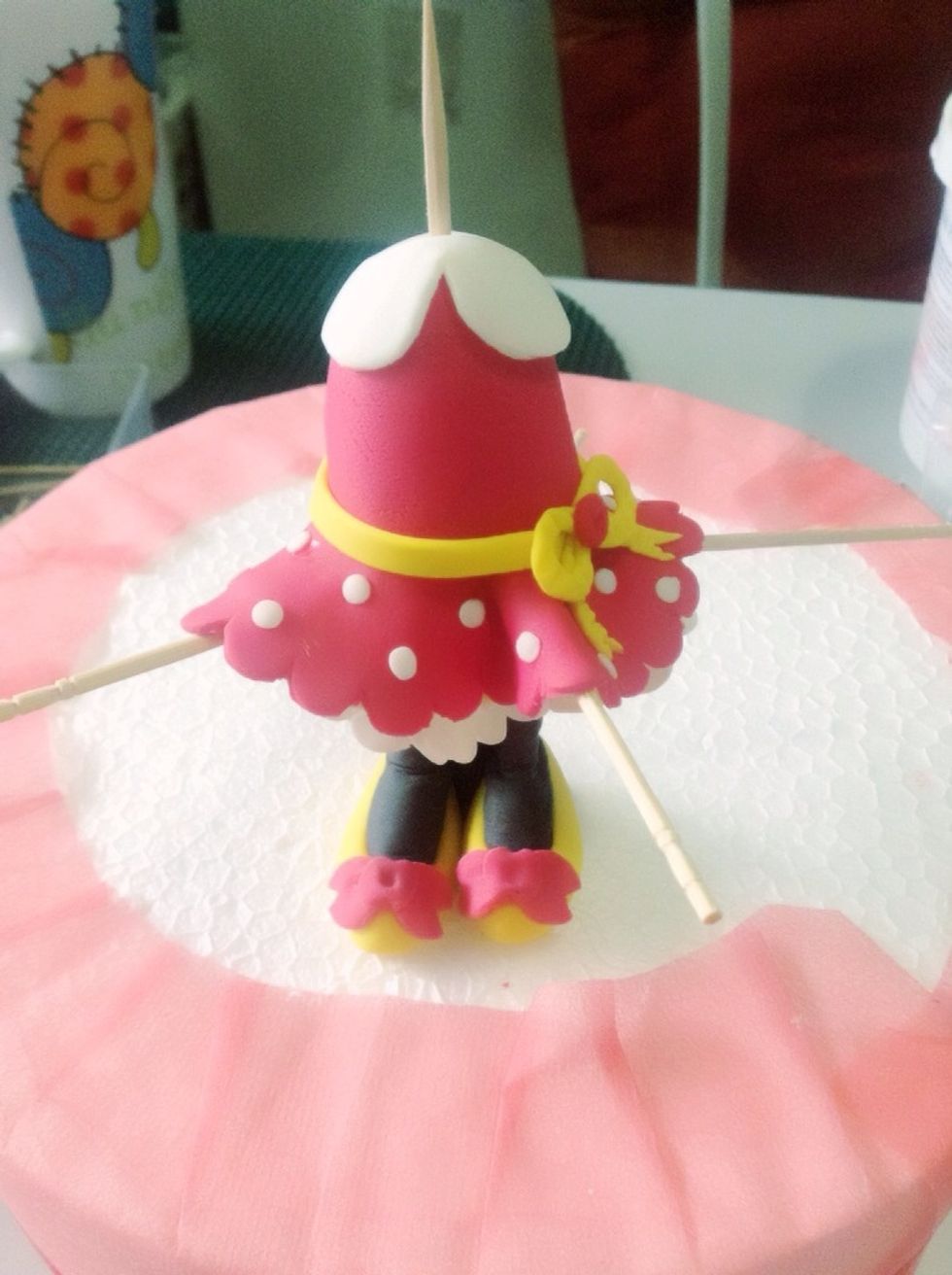 Stick the white dots unto the skirt (front and back)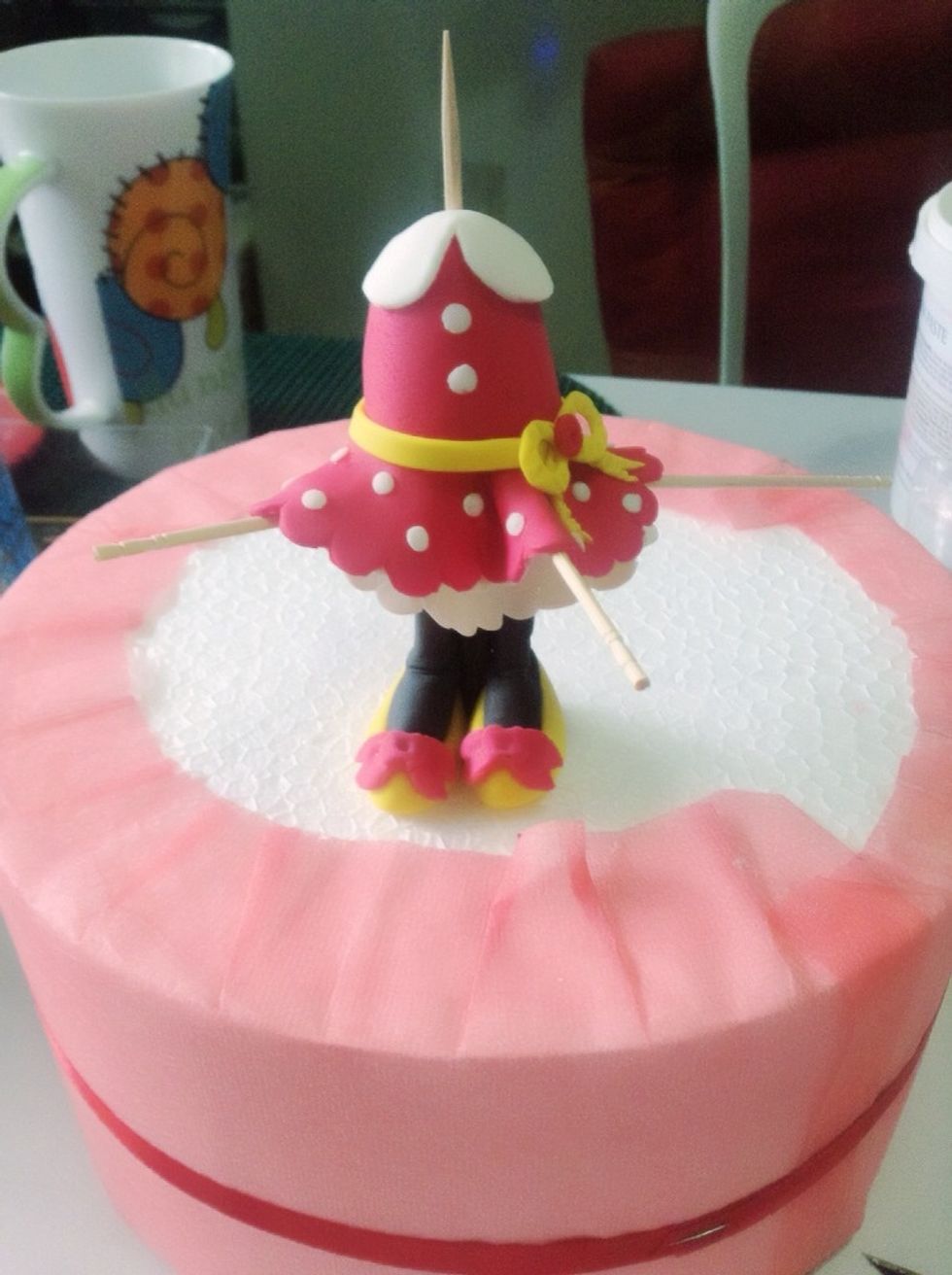 Look the photo. To make the collar follow the next picture.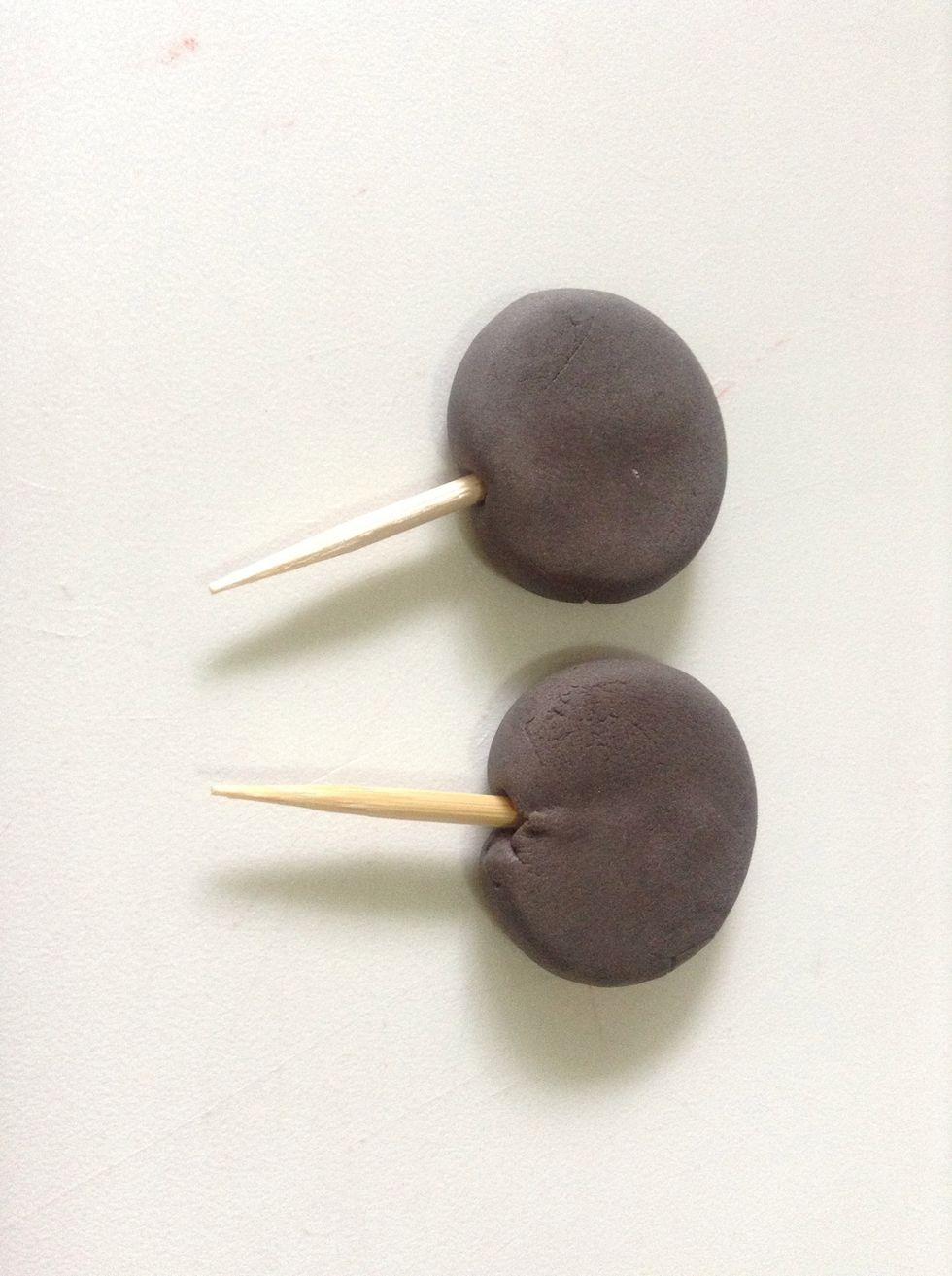 Minnie Mouse Ears.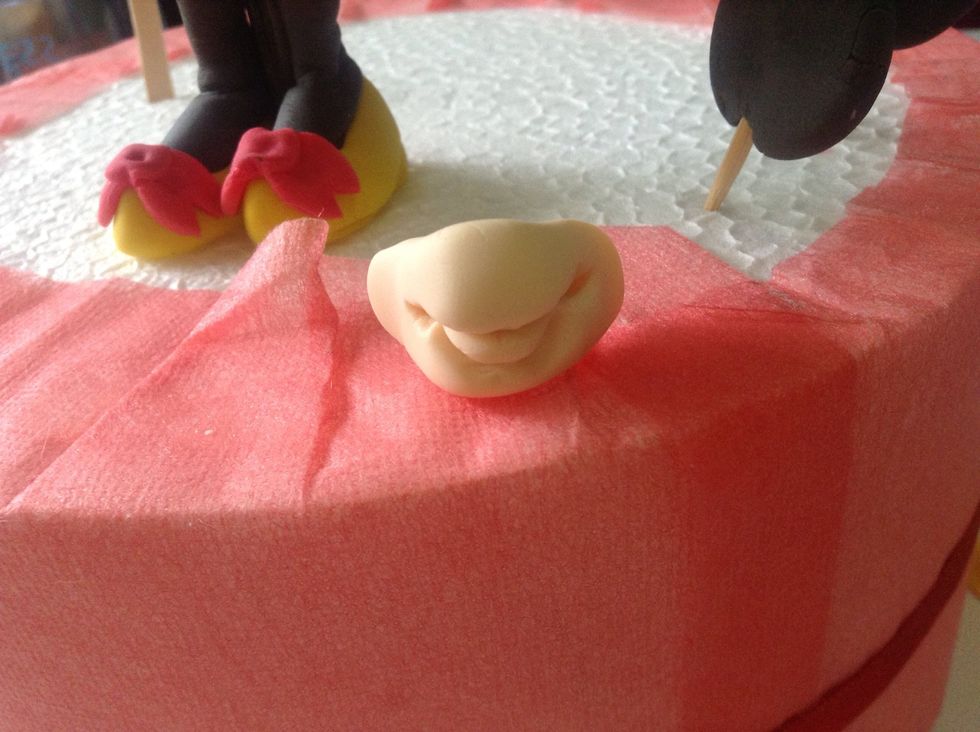 The mouth and the ears.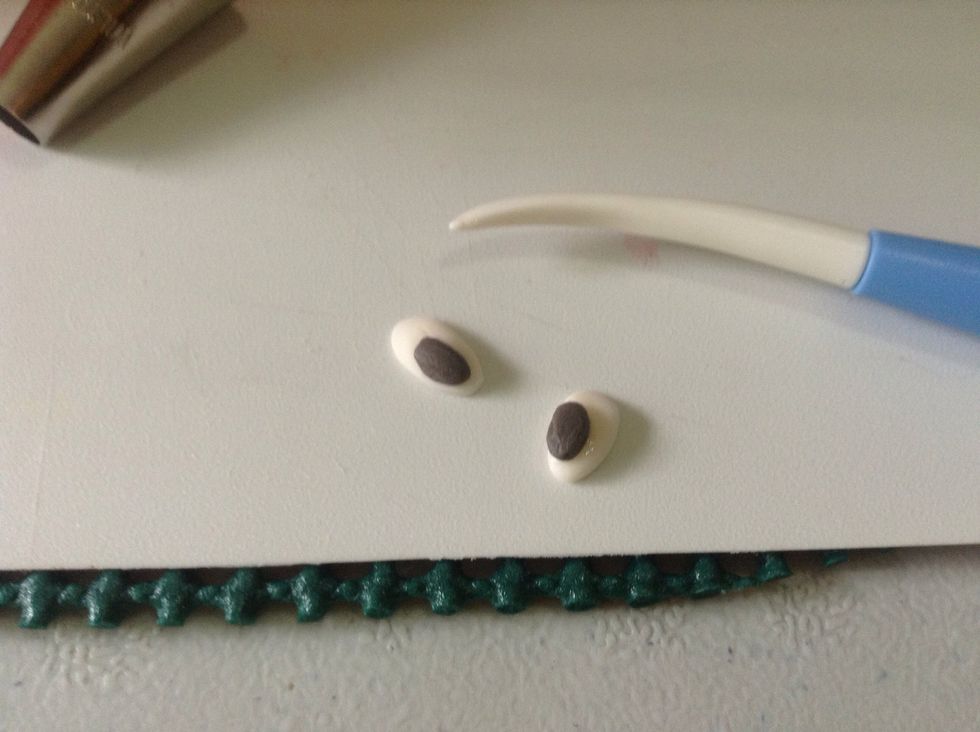 The eyes. Remember don't put eyebrow to make Minnie Mouse face look charming :) or it's up to you!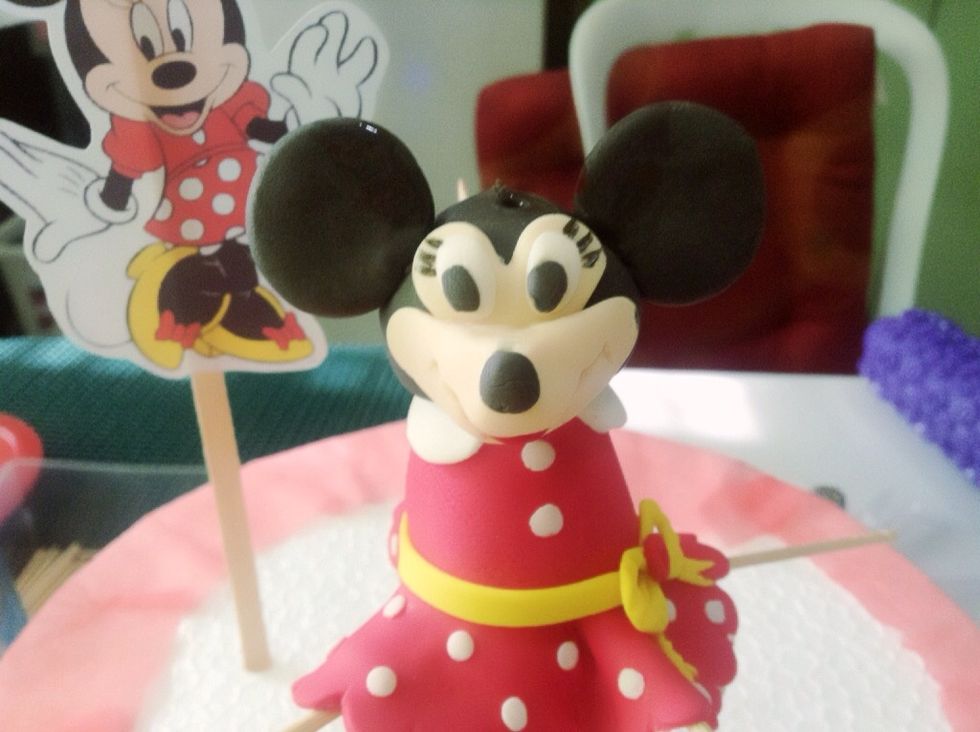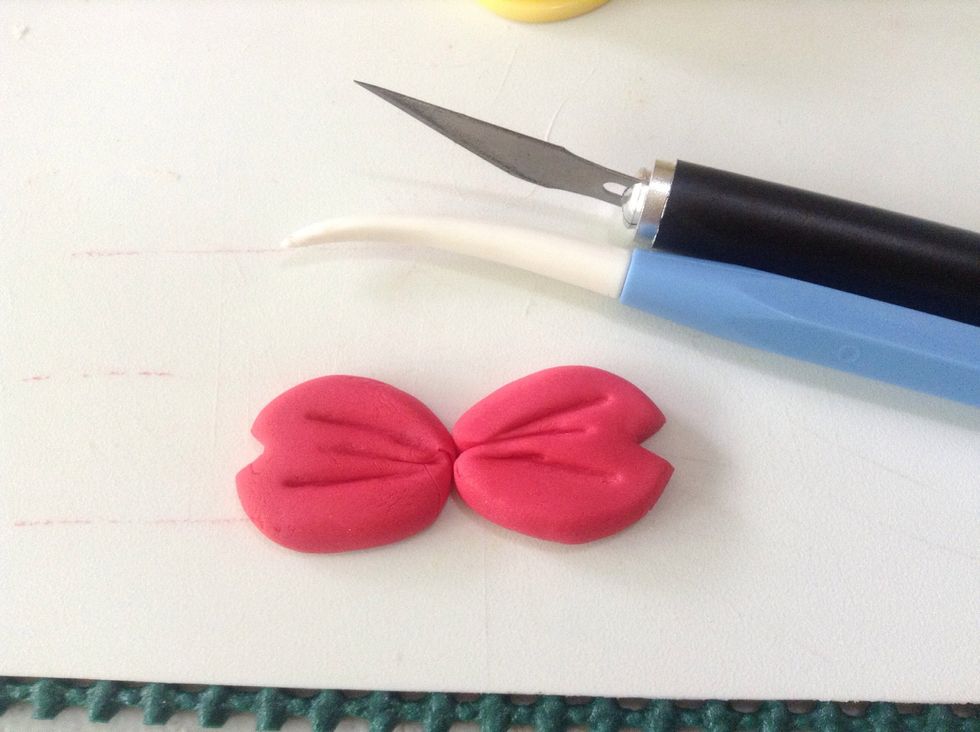 Minnie's head ribbon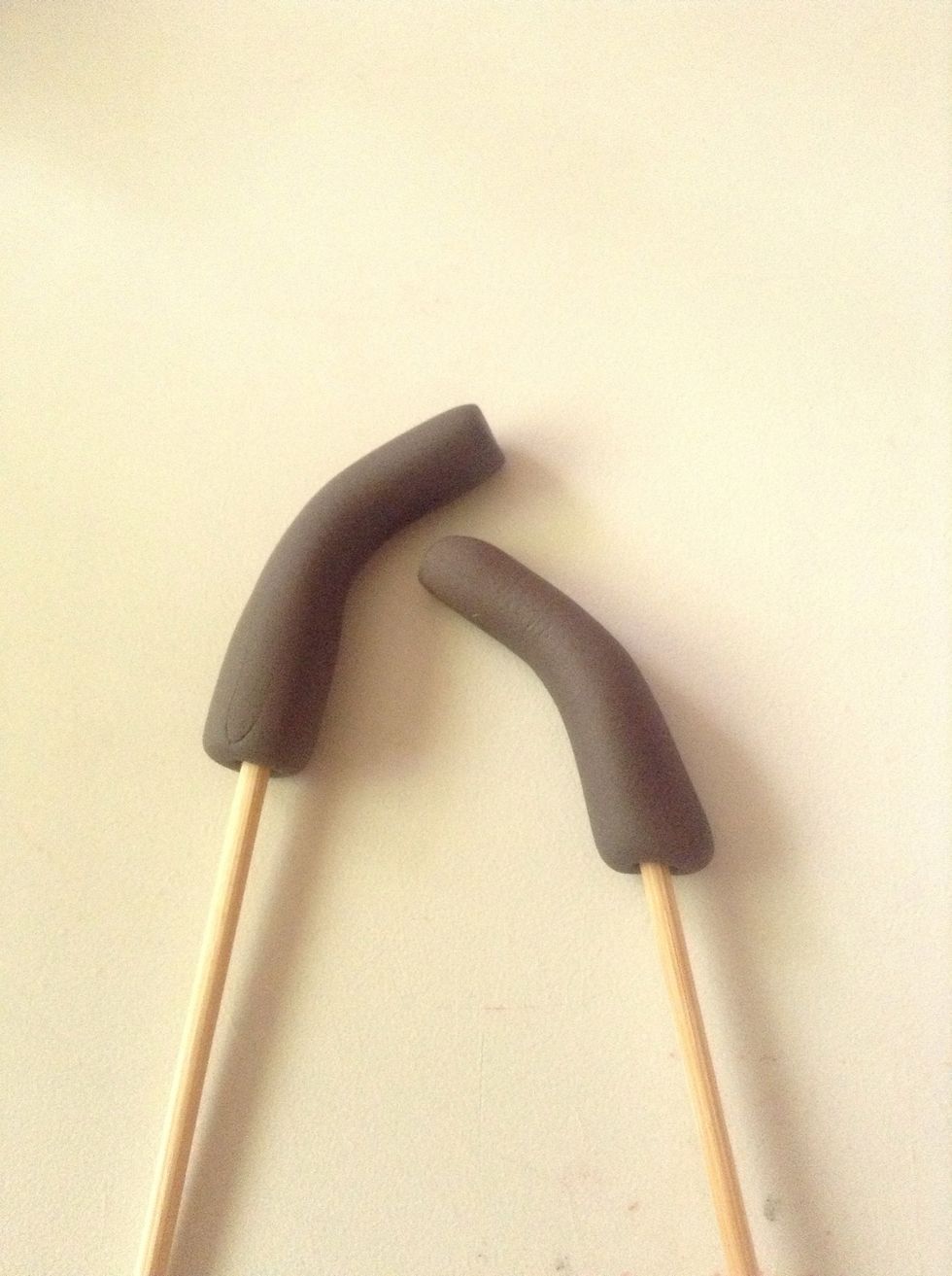 Arms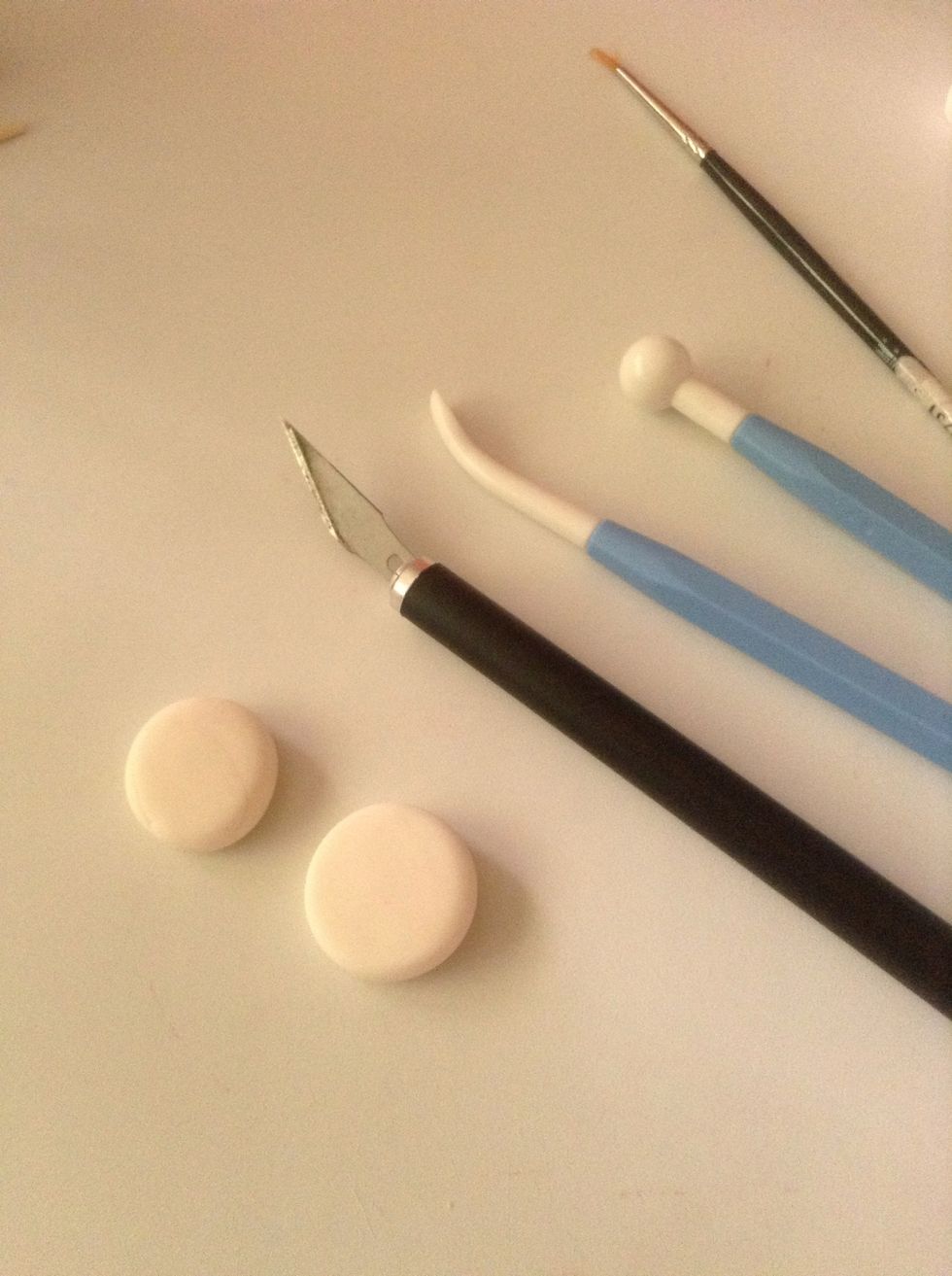 The gloves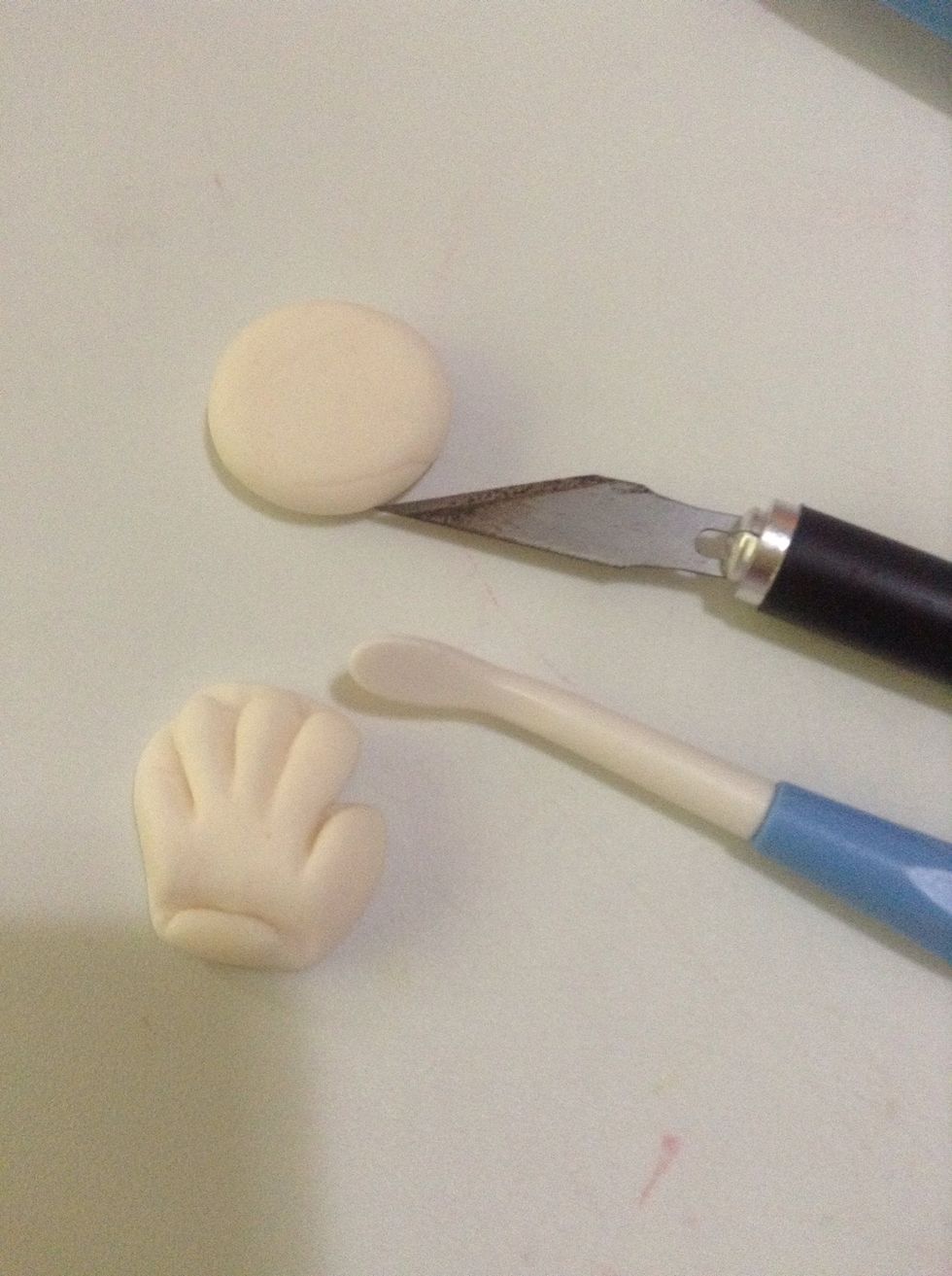 Use the following tools to curve the gloves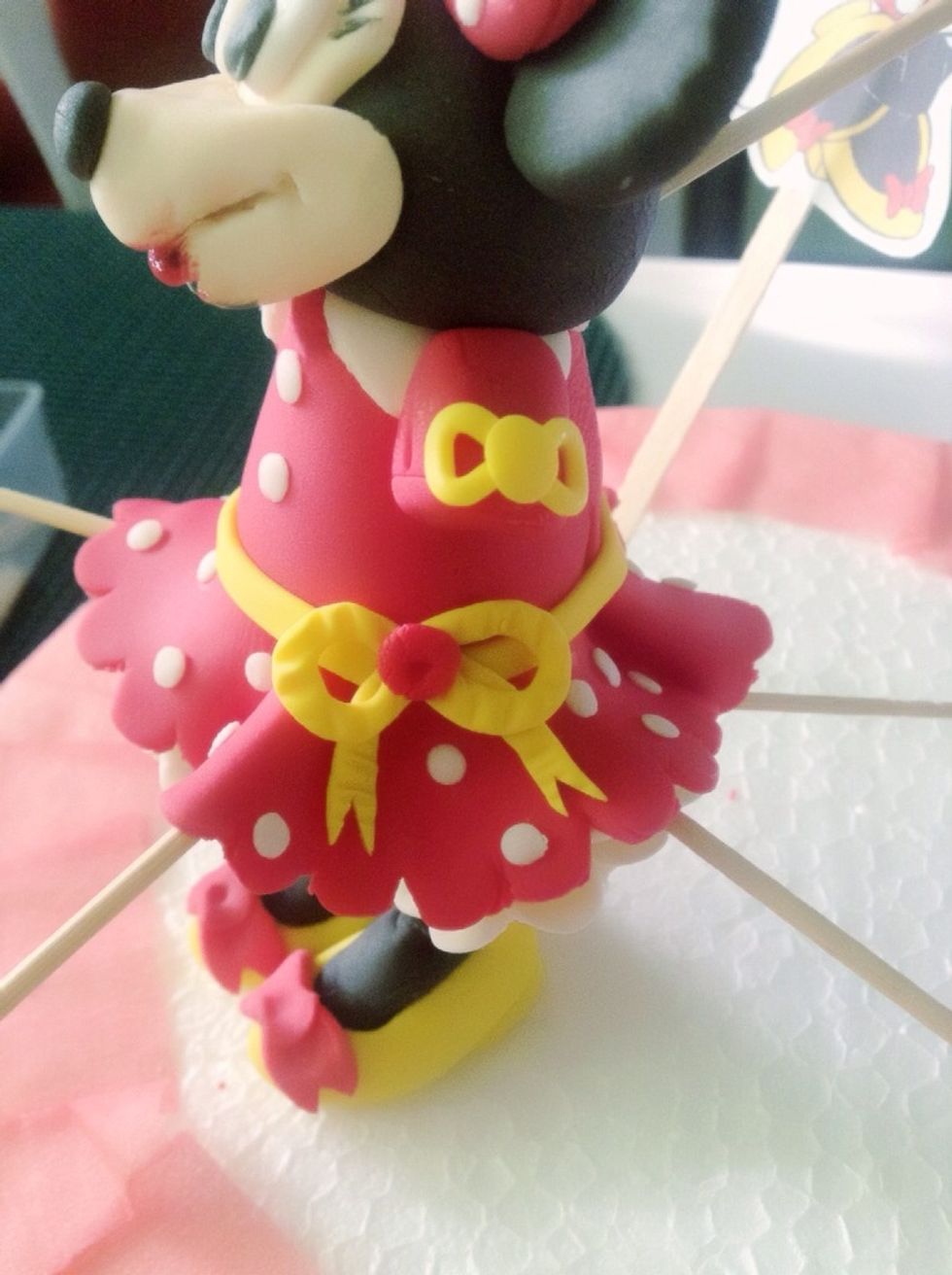 Make 2 yellow ribbon for the sleeves :)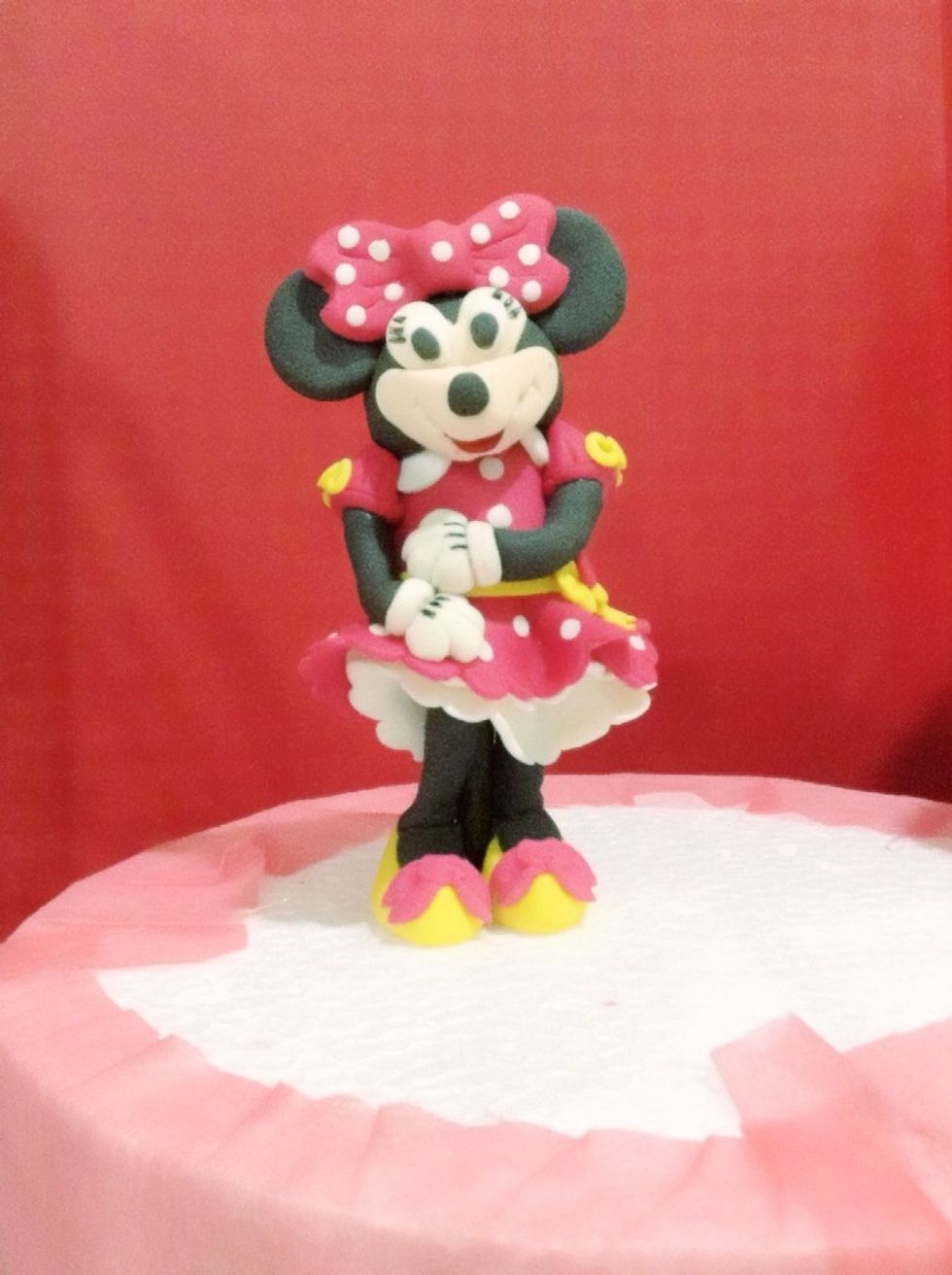 Finished!
Fondant
Food Color/Paste Color
Fondant Tools
Tooth picks & Chopstick
Styro Foam
Piping Tip
Spoon Kick
Restaurant Mgr. to Full Time Mommy\nFreelance Graphic Designer\nPâtissier/Sugar Artist @Daily Cravings Custom Sweets\nLoves to Sing, Cook and DIY Things\n\n\n\n\n\n\n