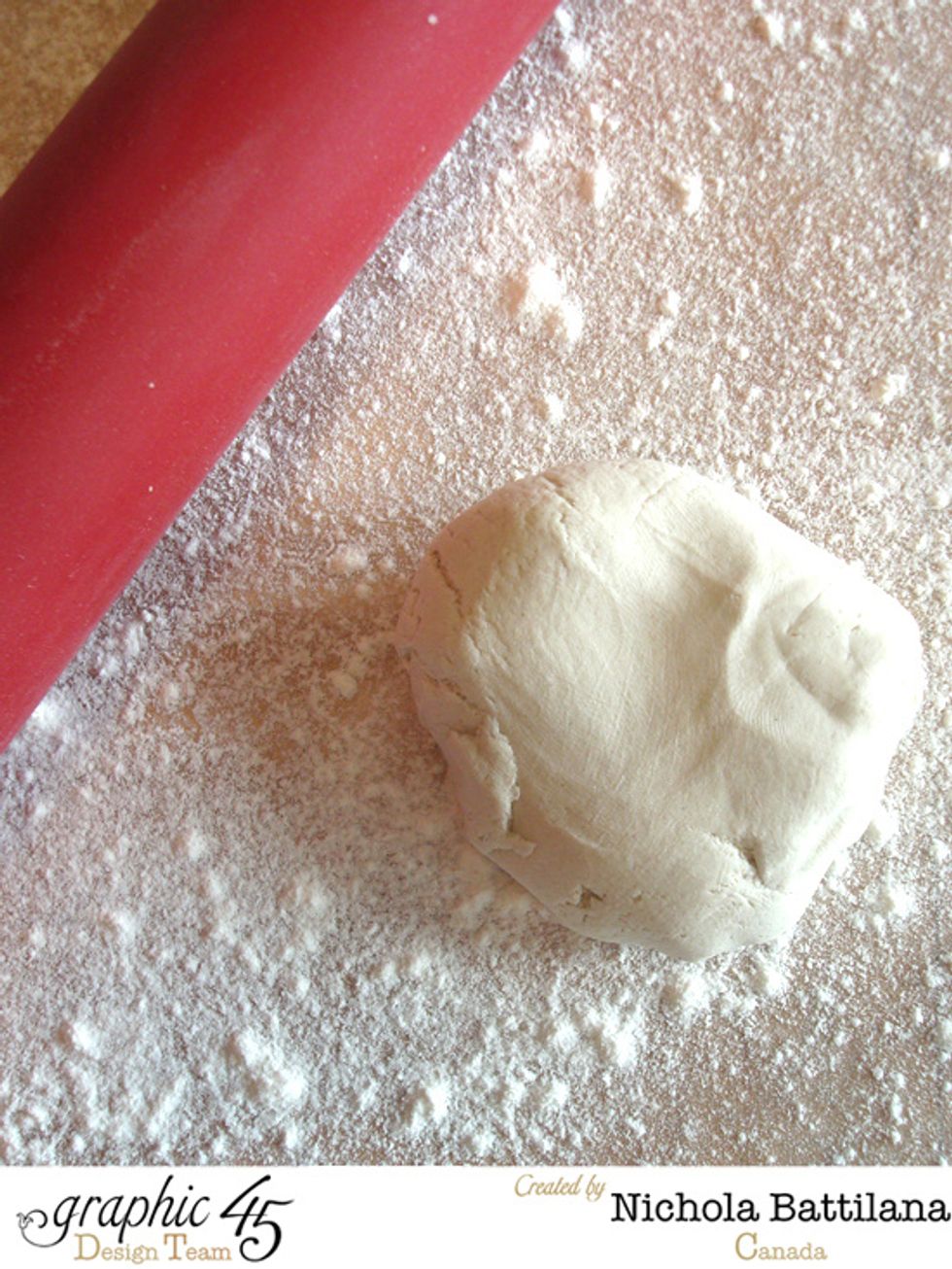 Lightly dust your surface with flour and grab a small chunk of Creative Paperclay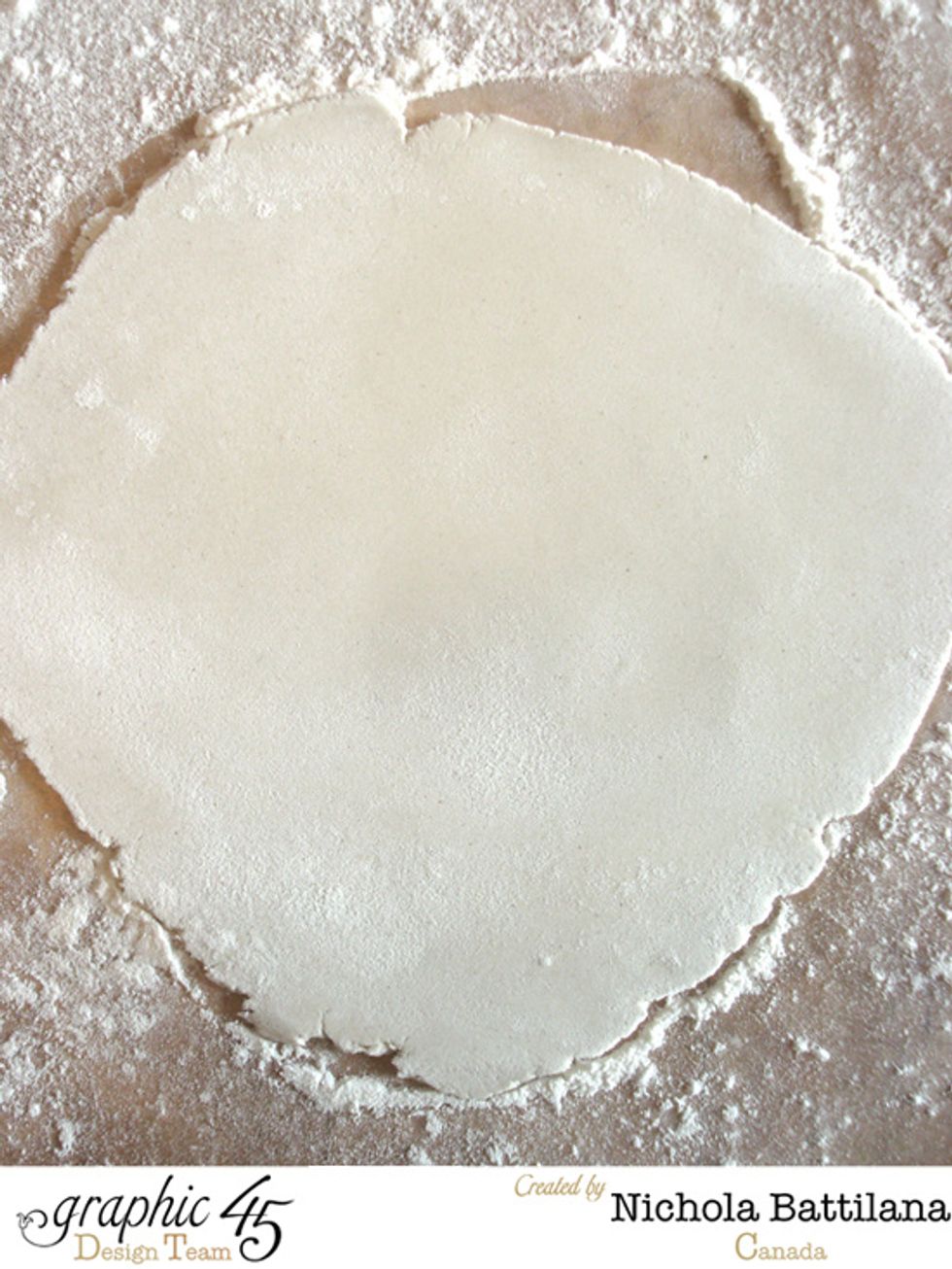 Roll then rotate or flip the clay to ensure it does not stick to the surface. Do this until it is flat and even. I made mine quite thin, about 1/8th of an inch thick.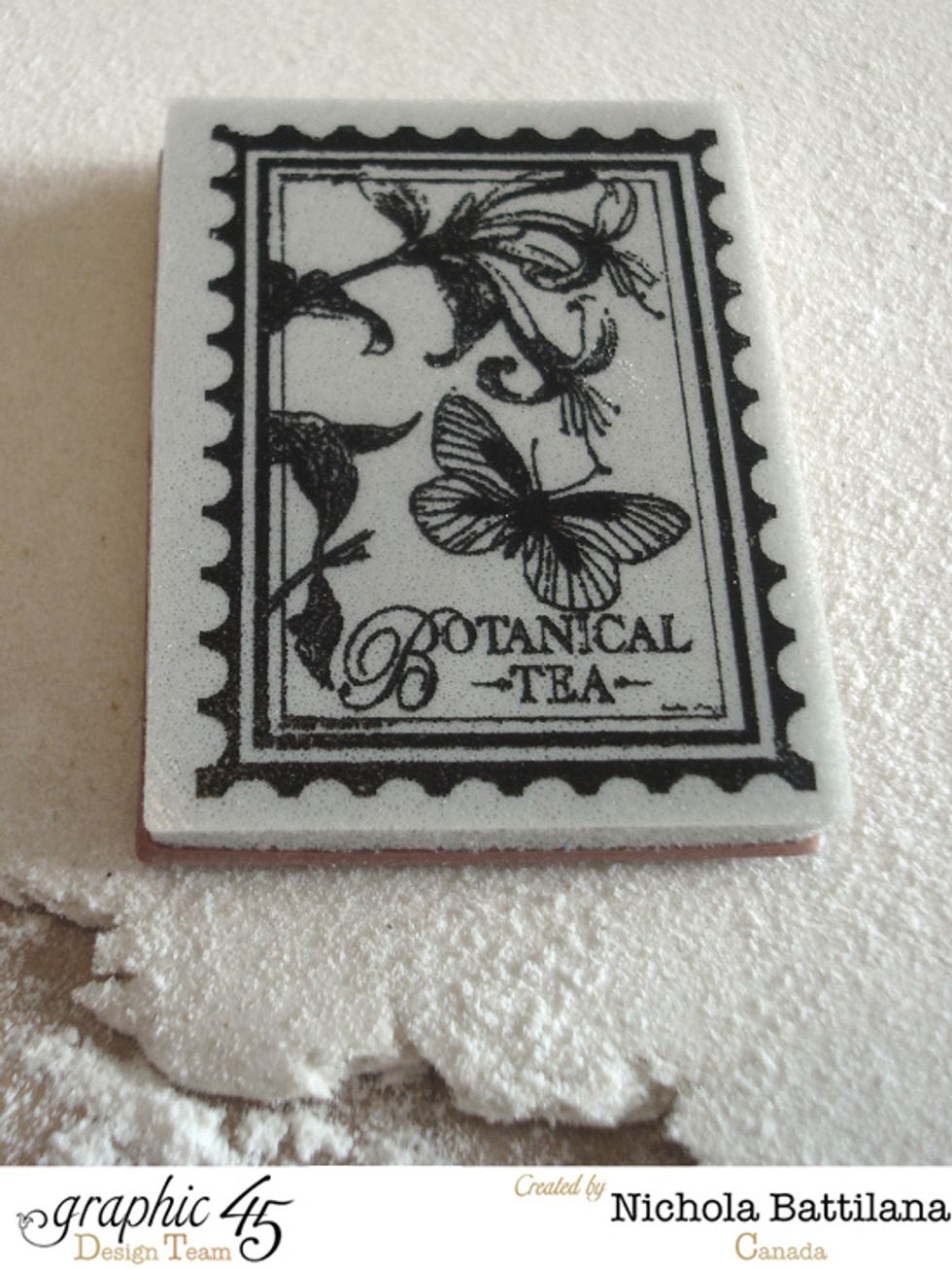 Gently and evenly press the stamp into the surface of the clay.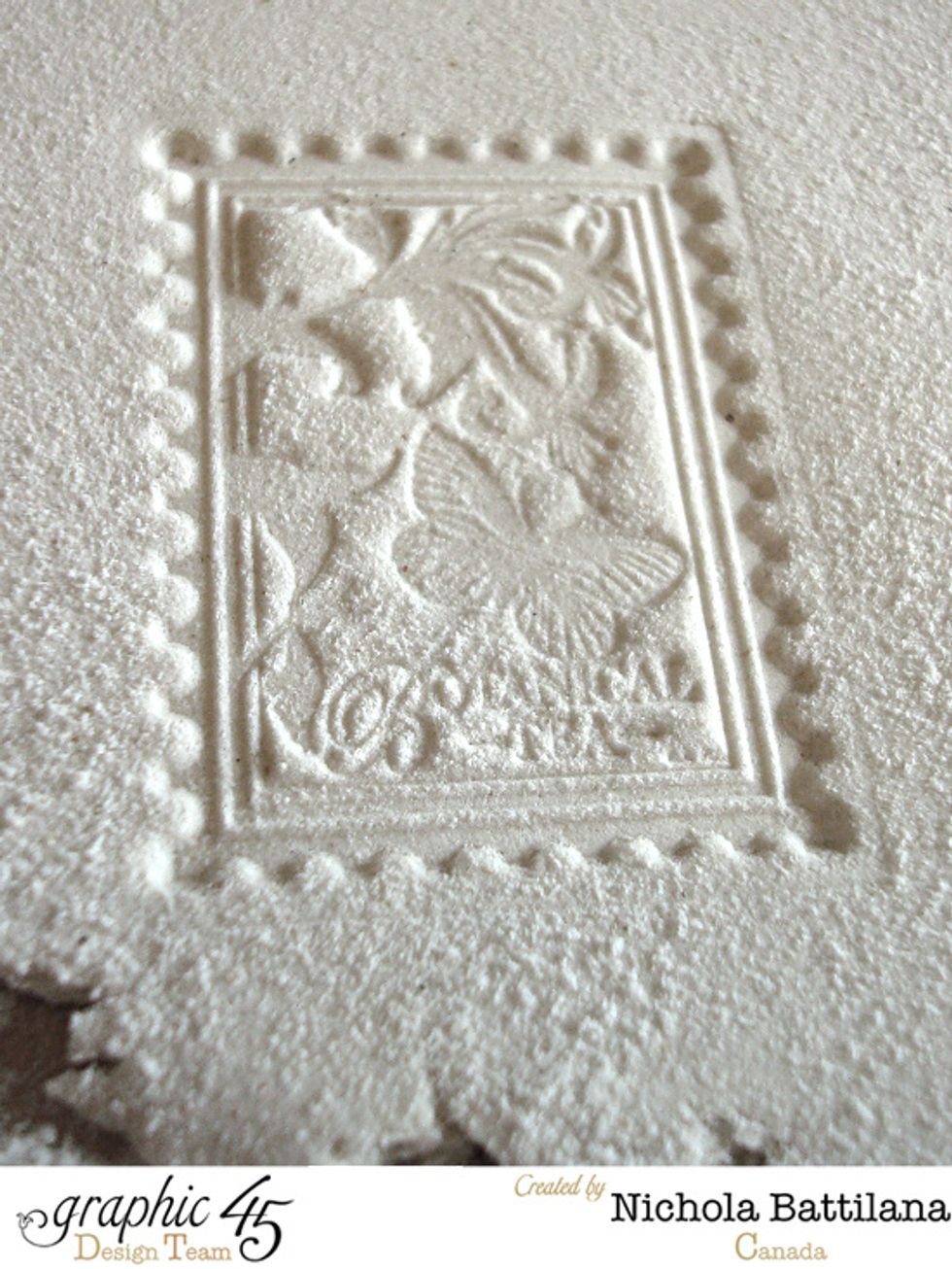 Carefully lift the stamp and you should find a nice, even impression.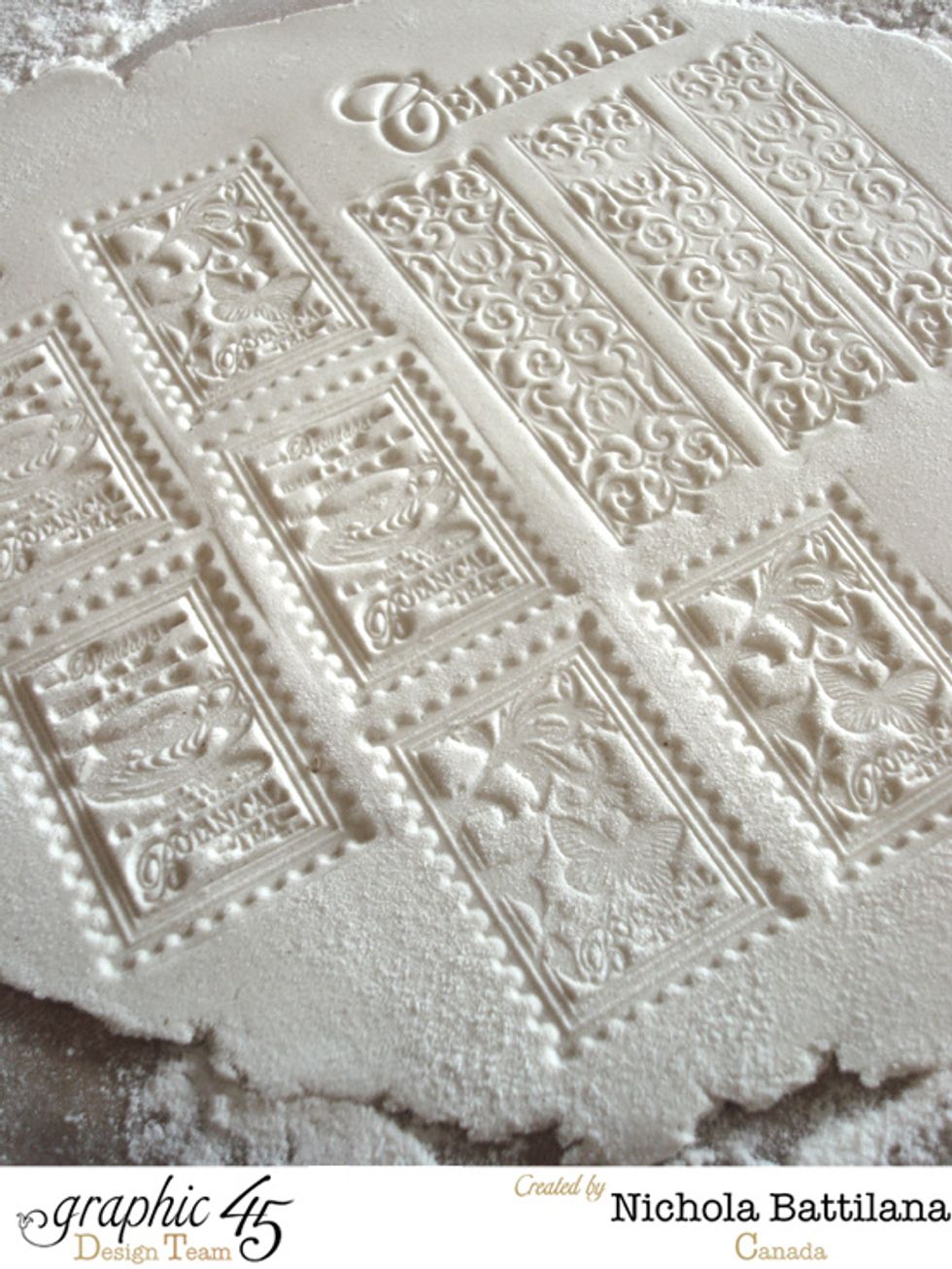 Do this over the entire surface of your clay.
Use a sharp knife, blade or pizza cutter to cut out each stamped area.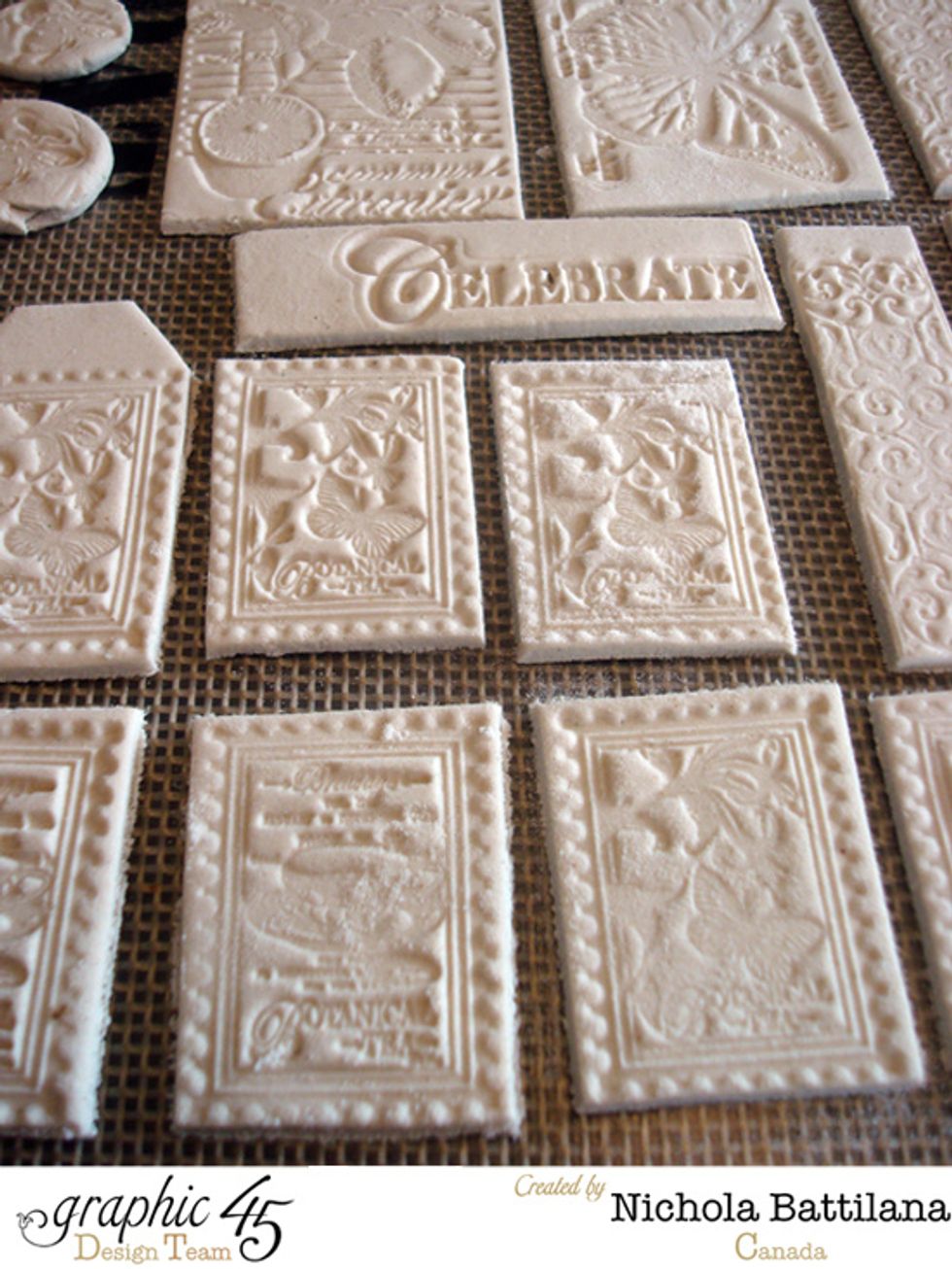 Allow the stamps to air dry, or place them in the oven on the lowest setting to speed up the process.
Once dried, sand the edges and store in a dry place until ready to use.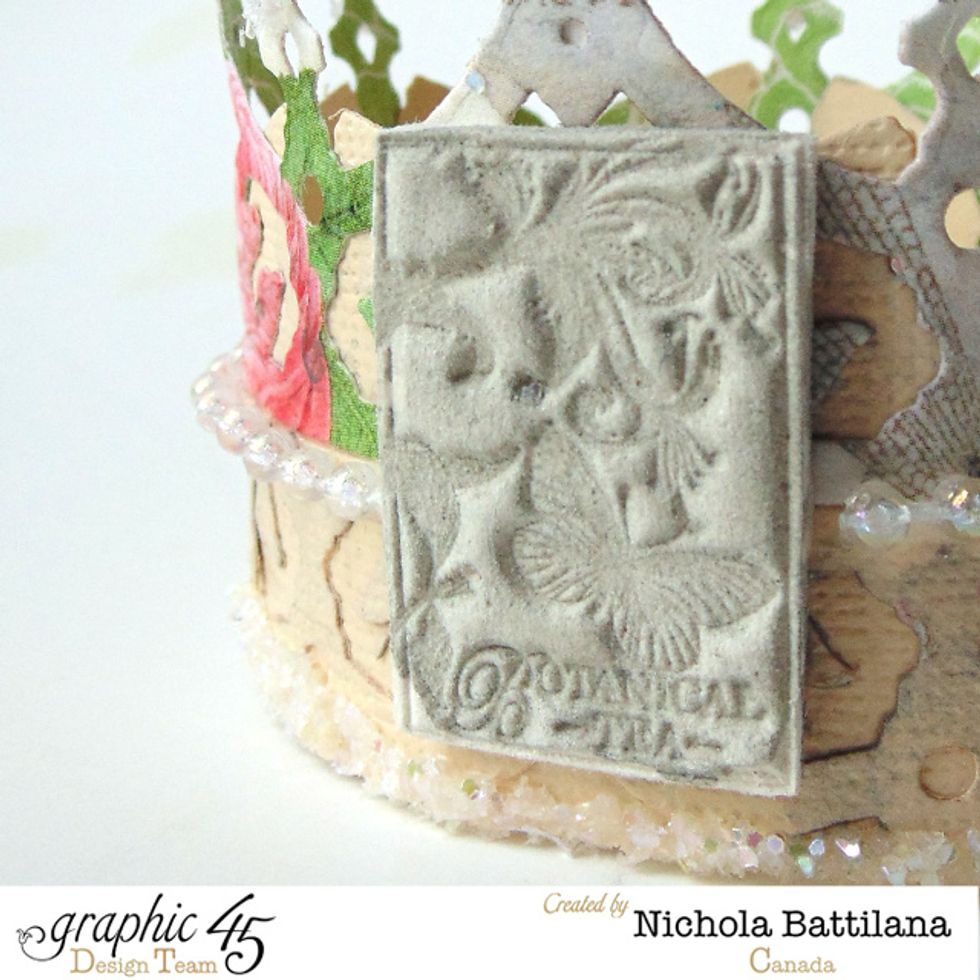 You can carve, cut, paint, distress, dye or stain your stamped embellishments to suit your projects and coordinate with your favourite Graphic 45 paper :)
Botanical Tea cling stamps
Creative Paperclay
Sandpaper
Rolling Pin