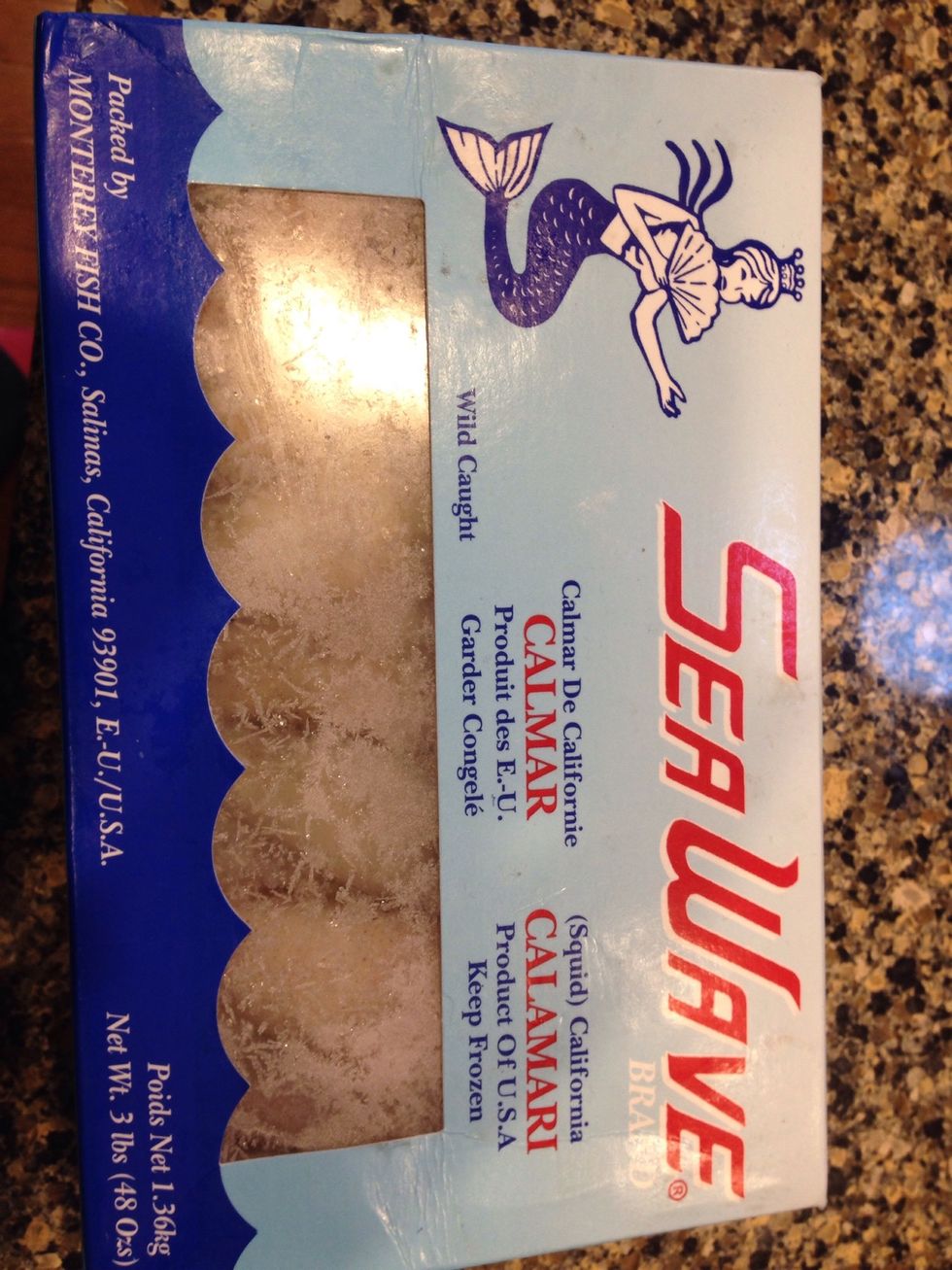 This is the 3 lbs box of squid we used. They are wild caught, and the females have the eggs inside. This lends a lot of flavor.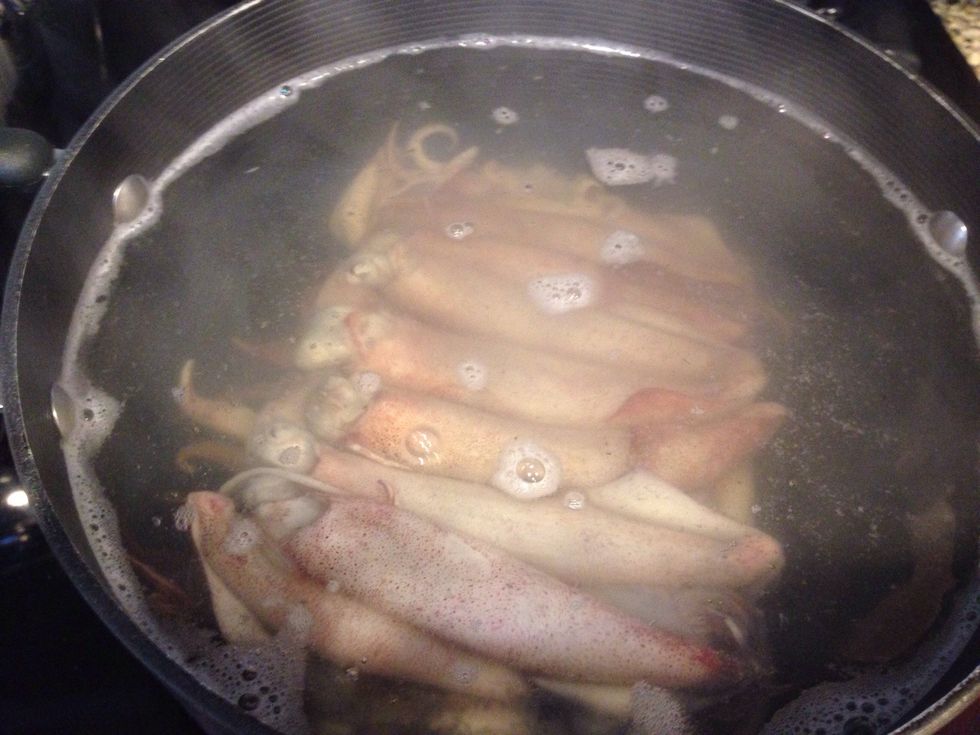 Put them in a pot of boiling water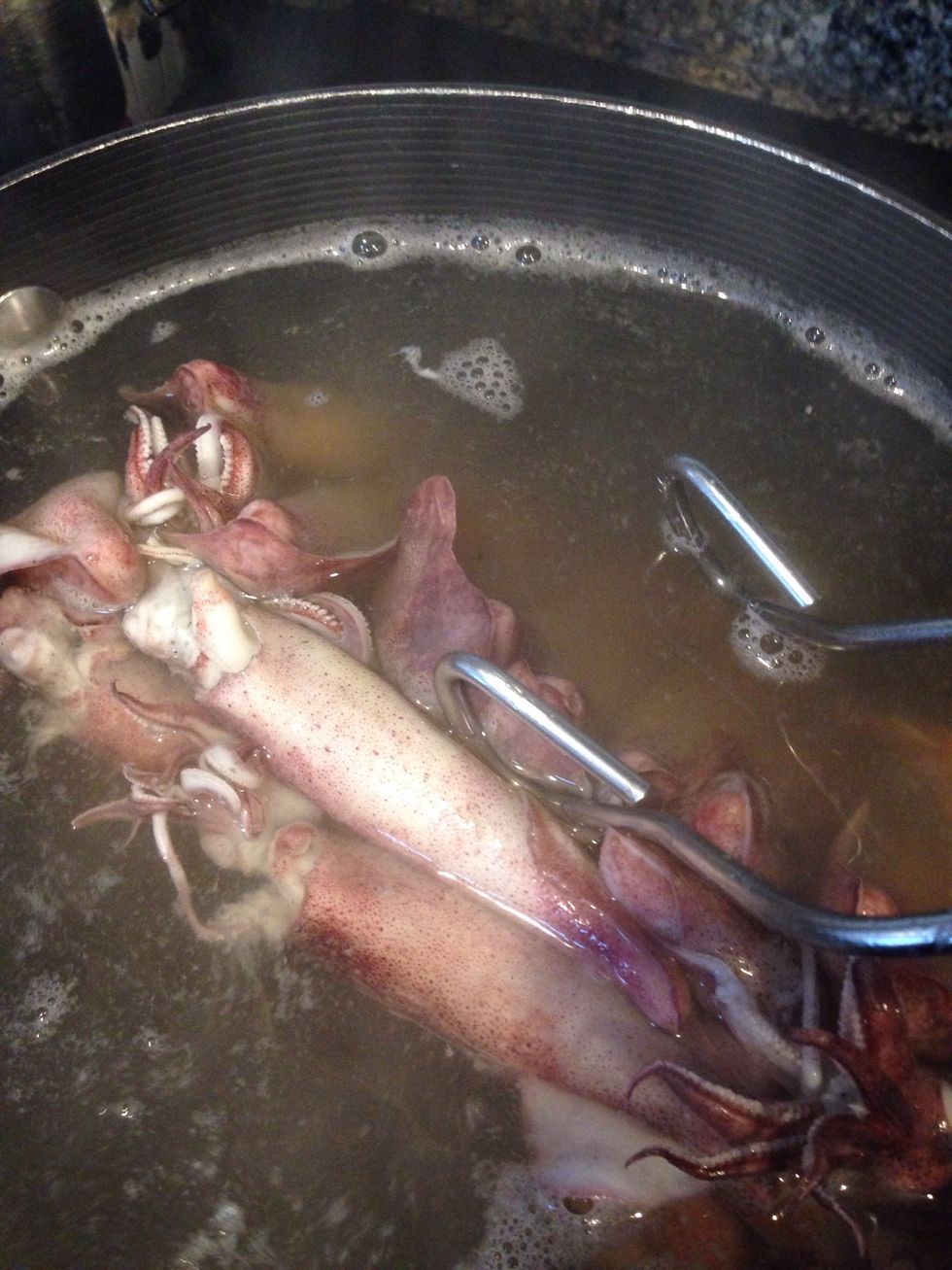 When they separate (about 10min) and it comes back up to a boil, they are done. The WORST thing you can do is overcook them.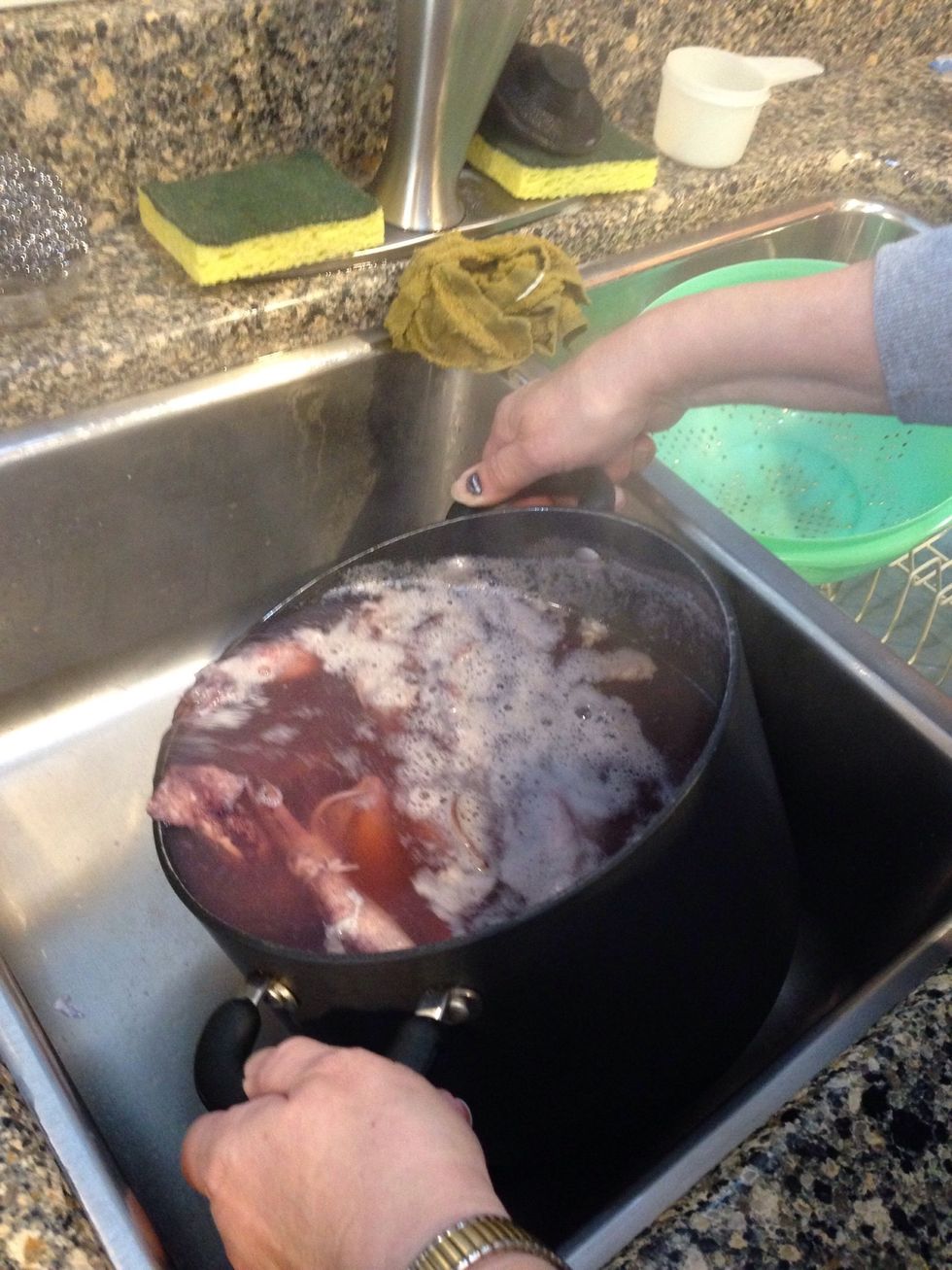 Drain the water. Then pour cold water in to stop the cooking process.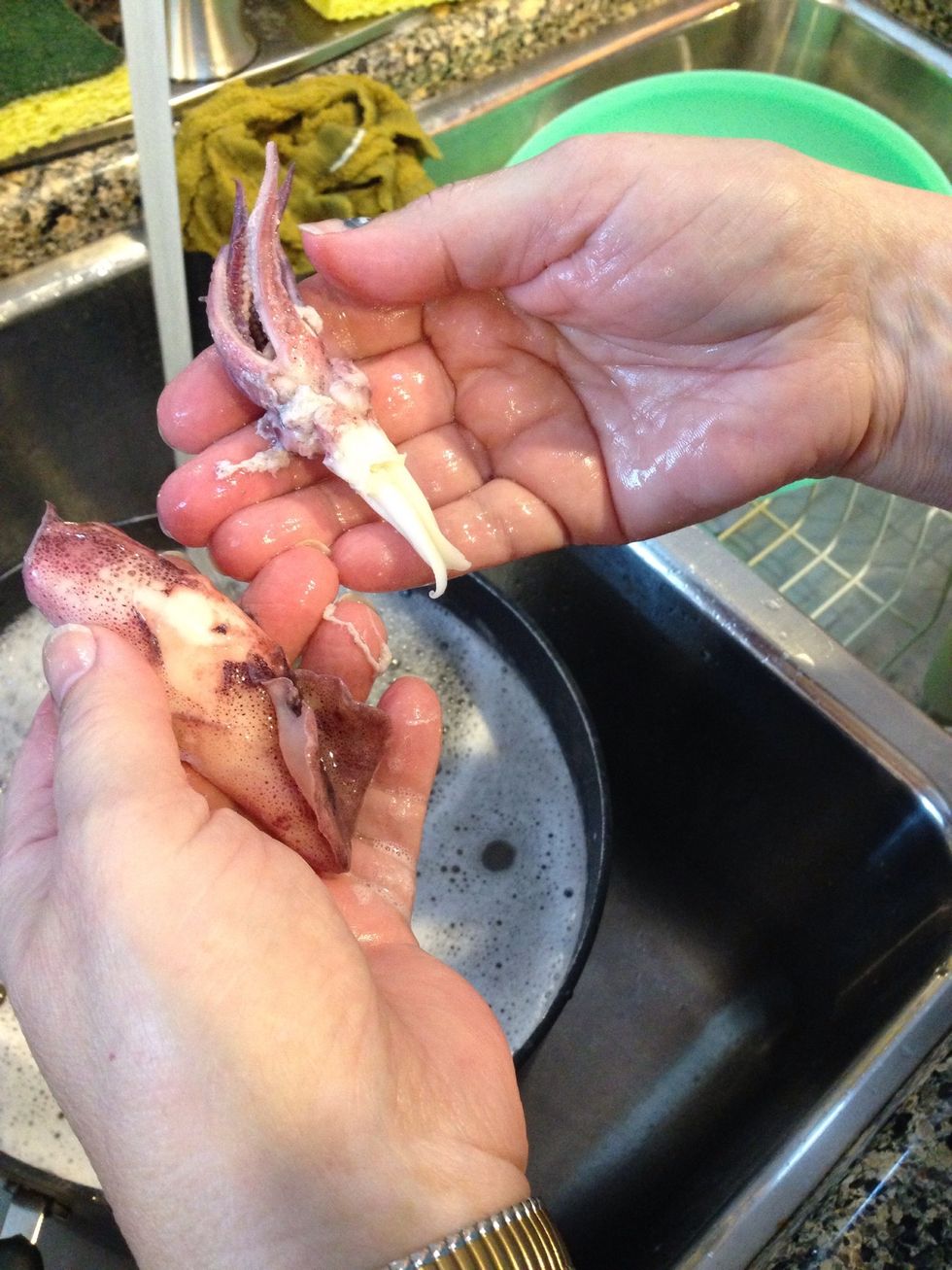 Now it's time to clean them! First, separate the head from the body by pulling them apart.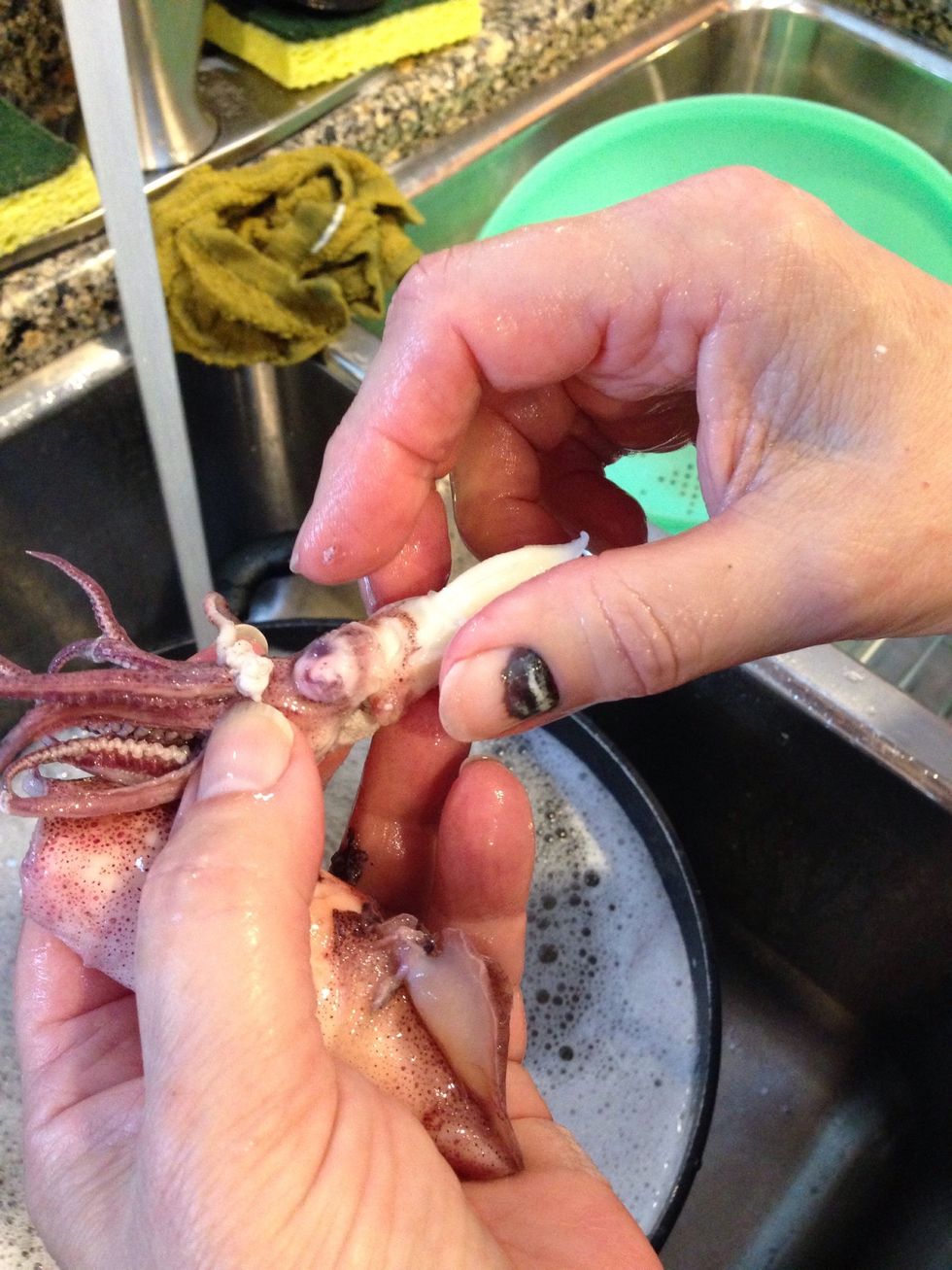 Next you have to pop out the eyeballs. Get the leftover from the eye socket by swishing it in the water. Use the water to continuously clean the squid.
Then you need to get the beak out. You can squeeze it out like toothpaste, or use your fingers to pry it out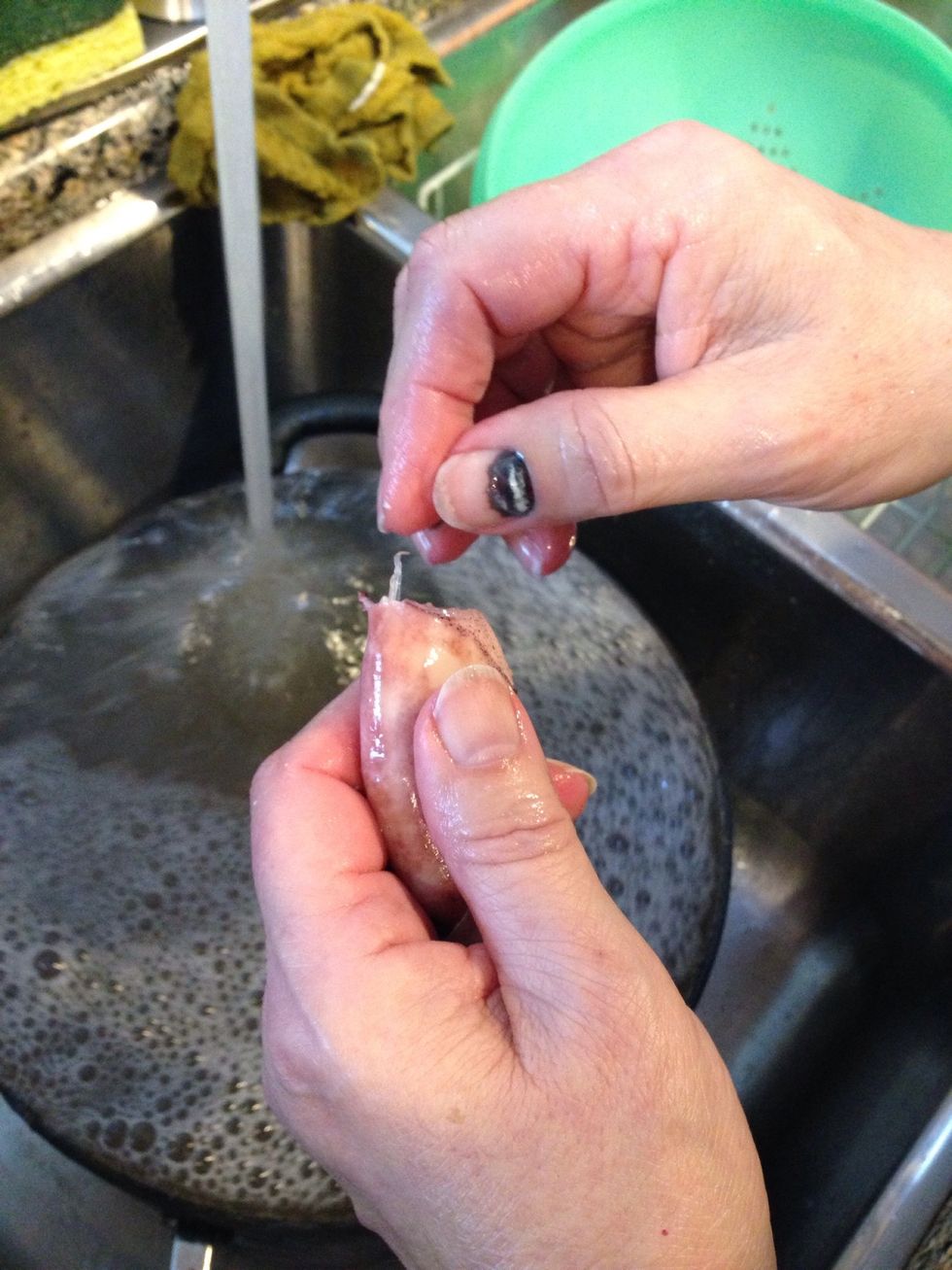 You need to get the plastic balloon that the squid uses to keep it buoyant. You can see here that it runs along the back, and a small part sticks out.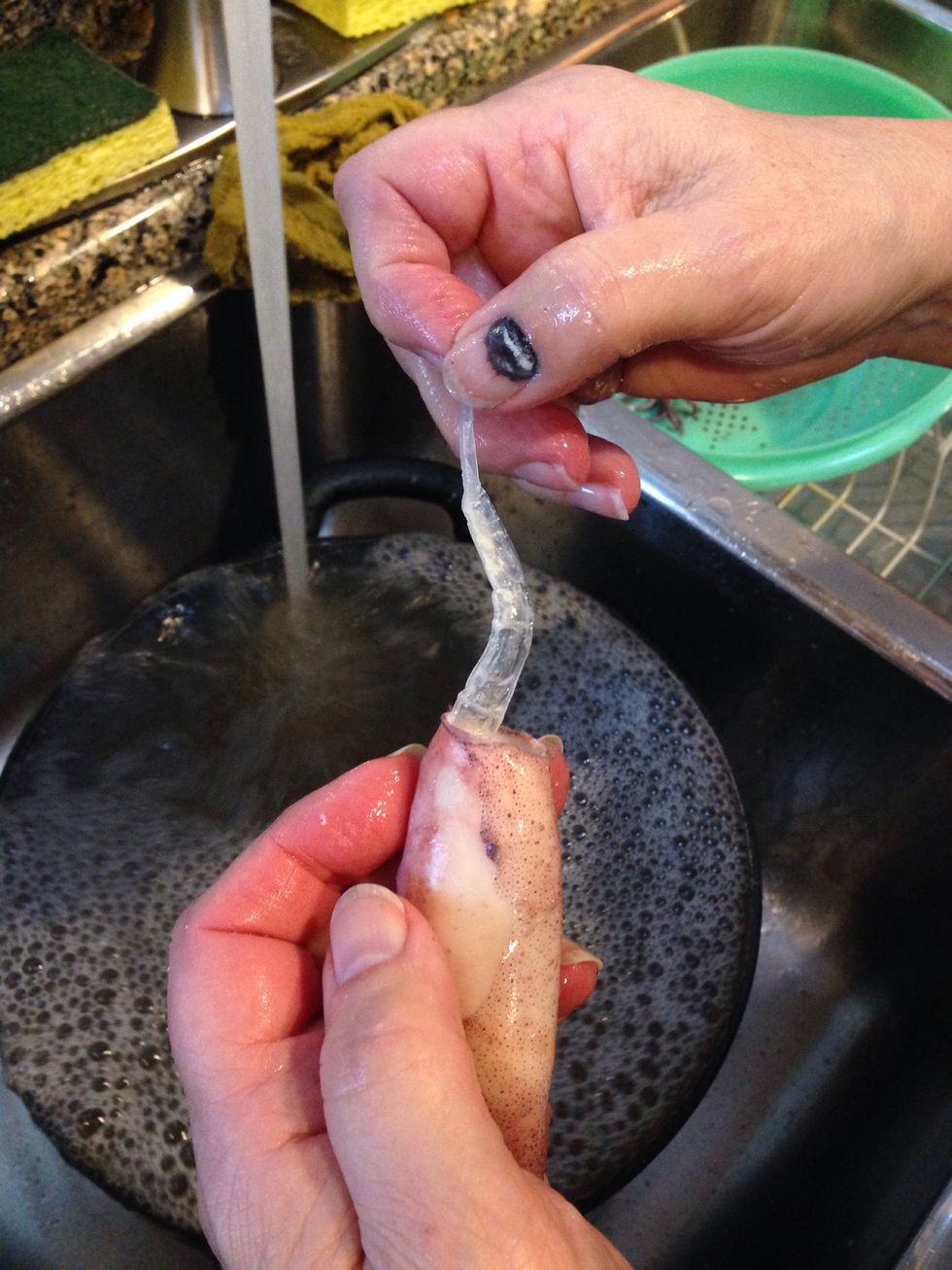 Grab it and pull it out. It's as long as the squid is, so make sure you get it all out. It pulls out easily after you get it going.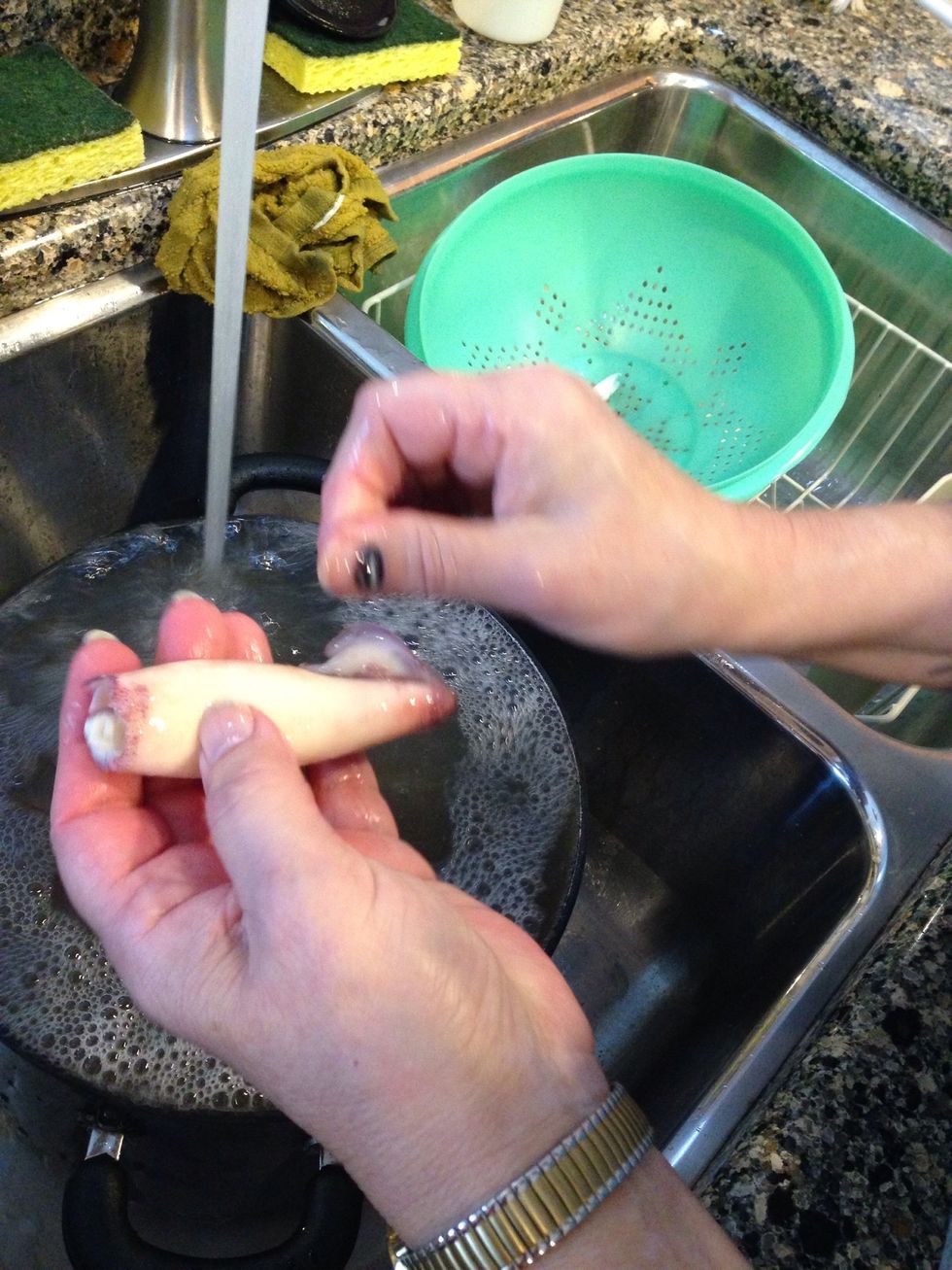 Last you need to get the majority of the purple skin off. Just rub it, and rinse in the water.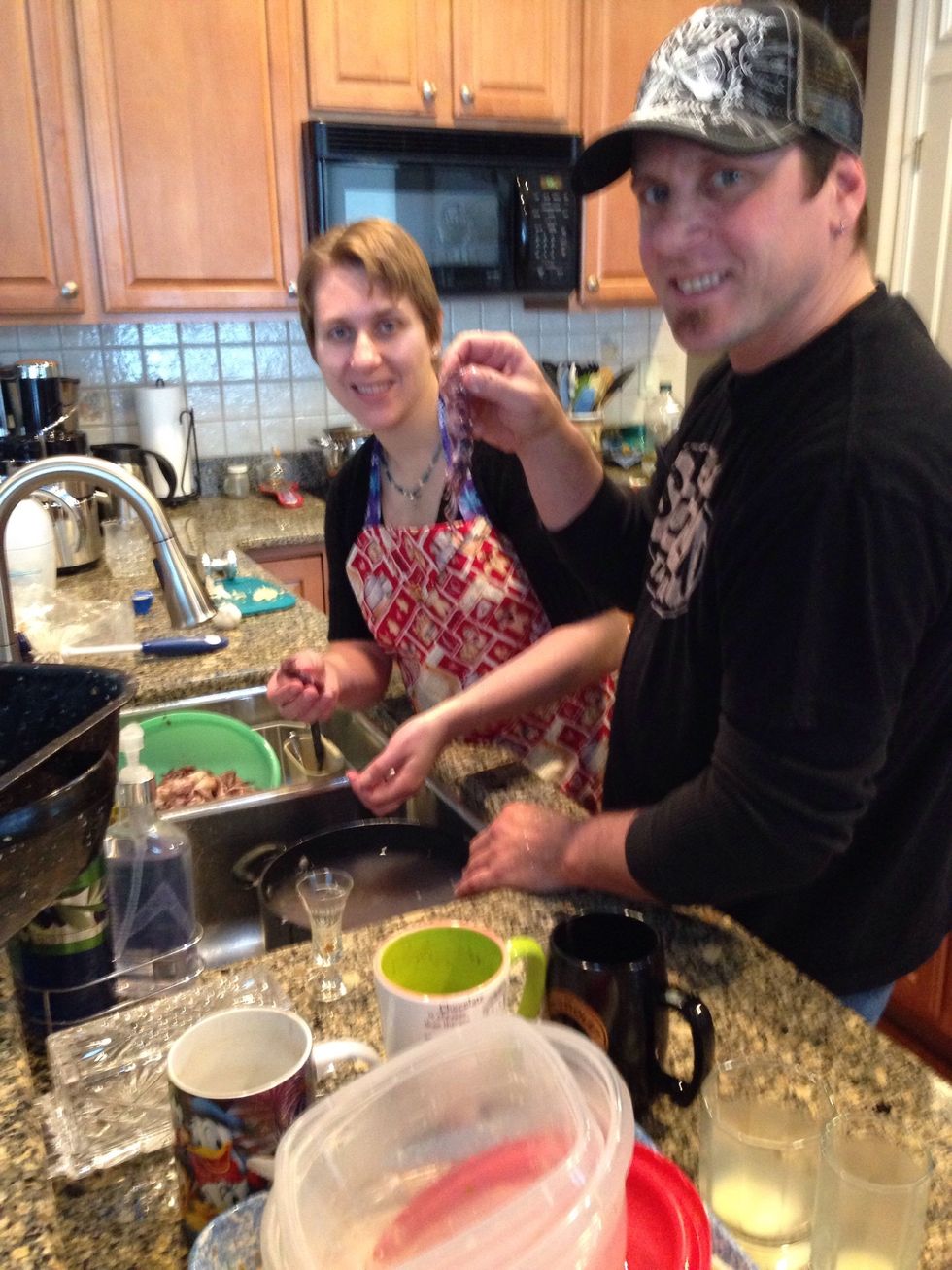 There they are! All cleaned!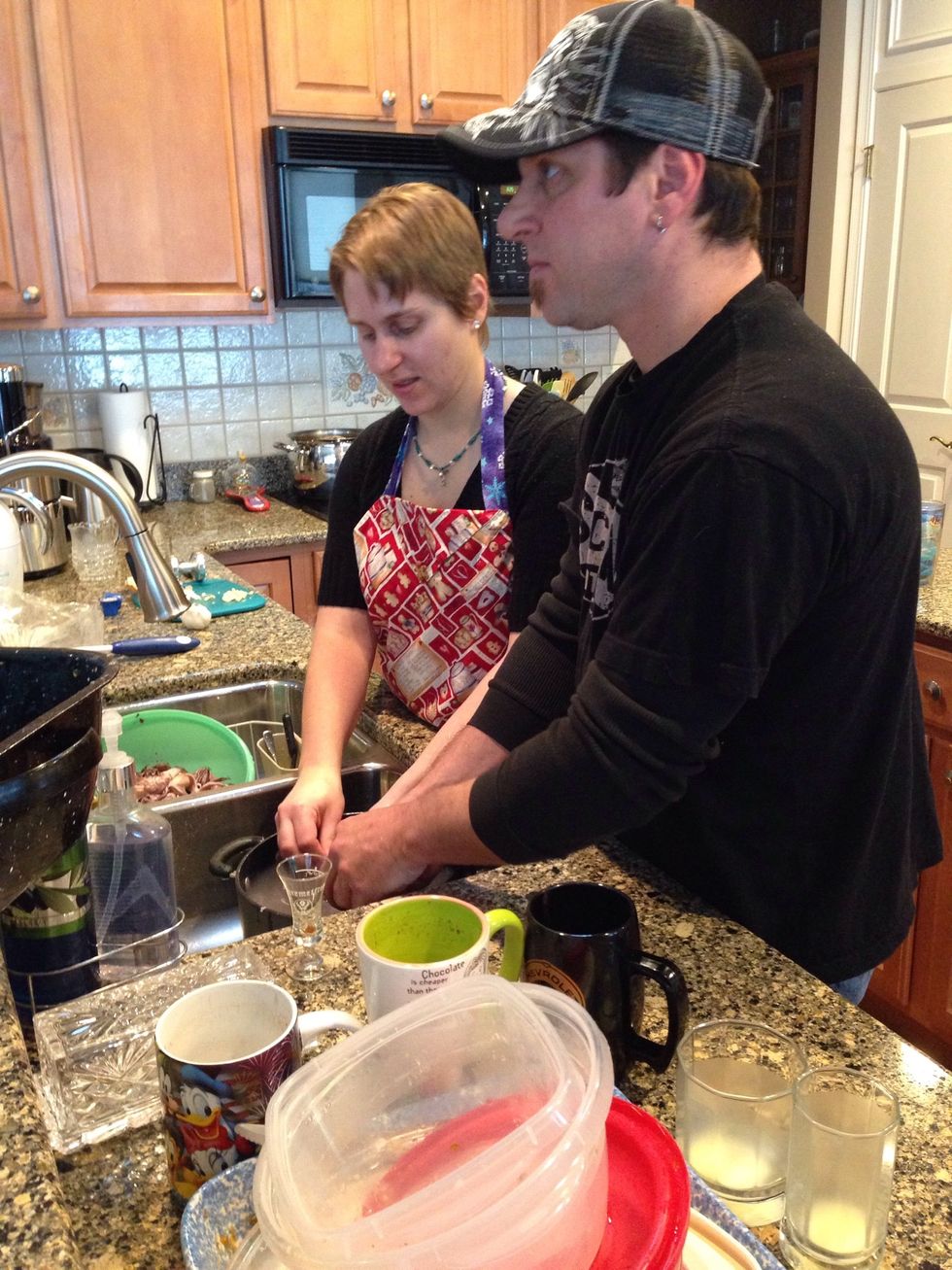 It goes faster with more hands. It took us about 15 min to clean 2 lbs.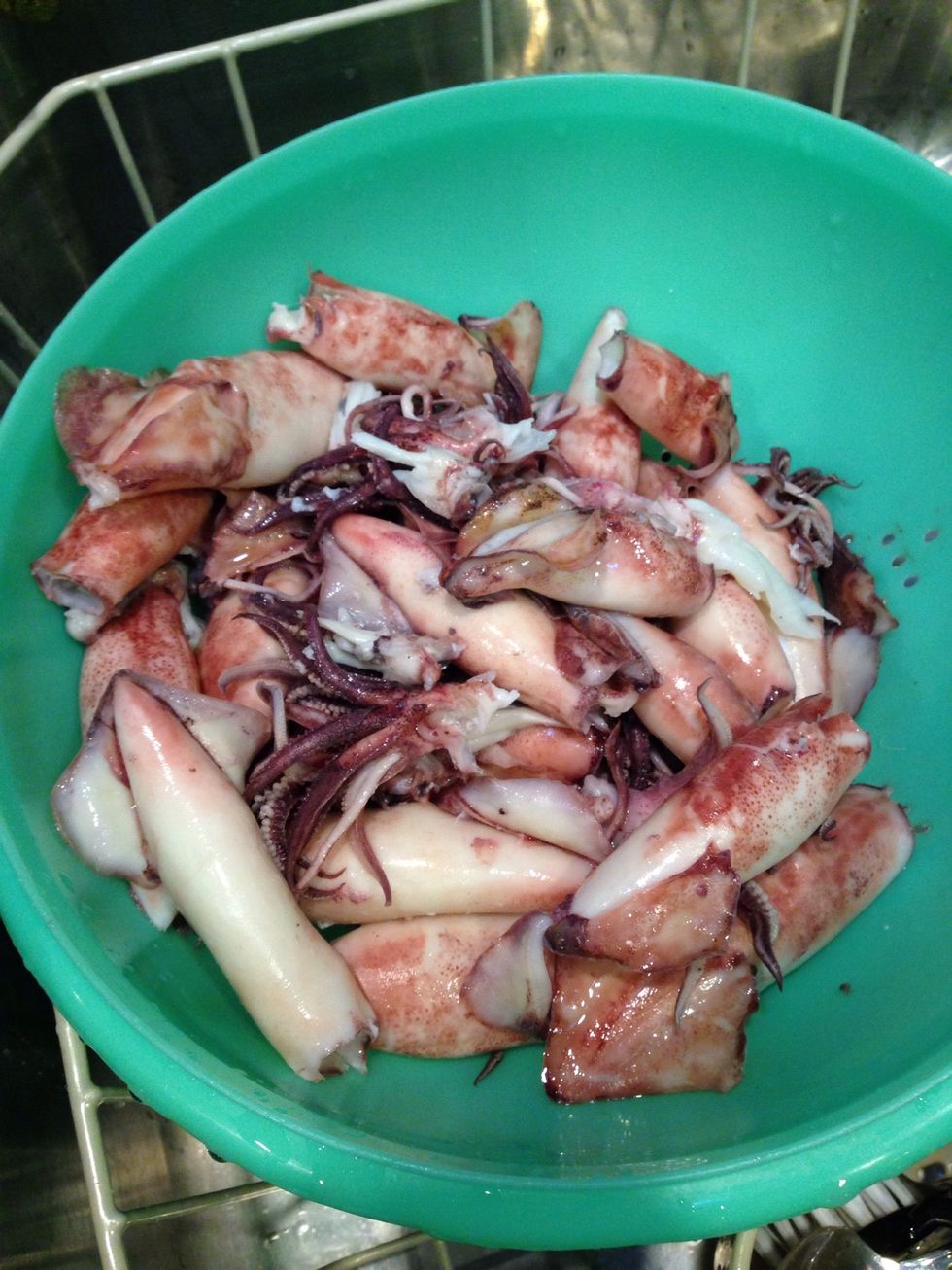 This is what they look like after being cleaned of the eyeballs, beak, plastic and purple skin. After this you slice them and add it to the sauce!
To make the sauce, sautée the onion and garlic in some oil. Add in spices to bloom in the oil, oregano, red pepper, salt. Add in the diced tomatoes and tomato sauce. Add the squids and simmer.
Serve in a bowl, and mop up with good bread!
3 lbs box of Squids, frozen not pre cleaned
Large pot to boil water in
Small onion, chopped
2 cloves of garlic, minced
Can of diced tomatoes
Can of tomato sauce 8oz
Oregano
Red Pepper Flakes
Salt and pepper