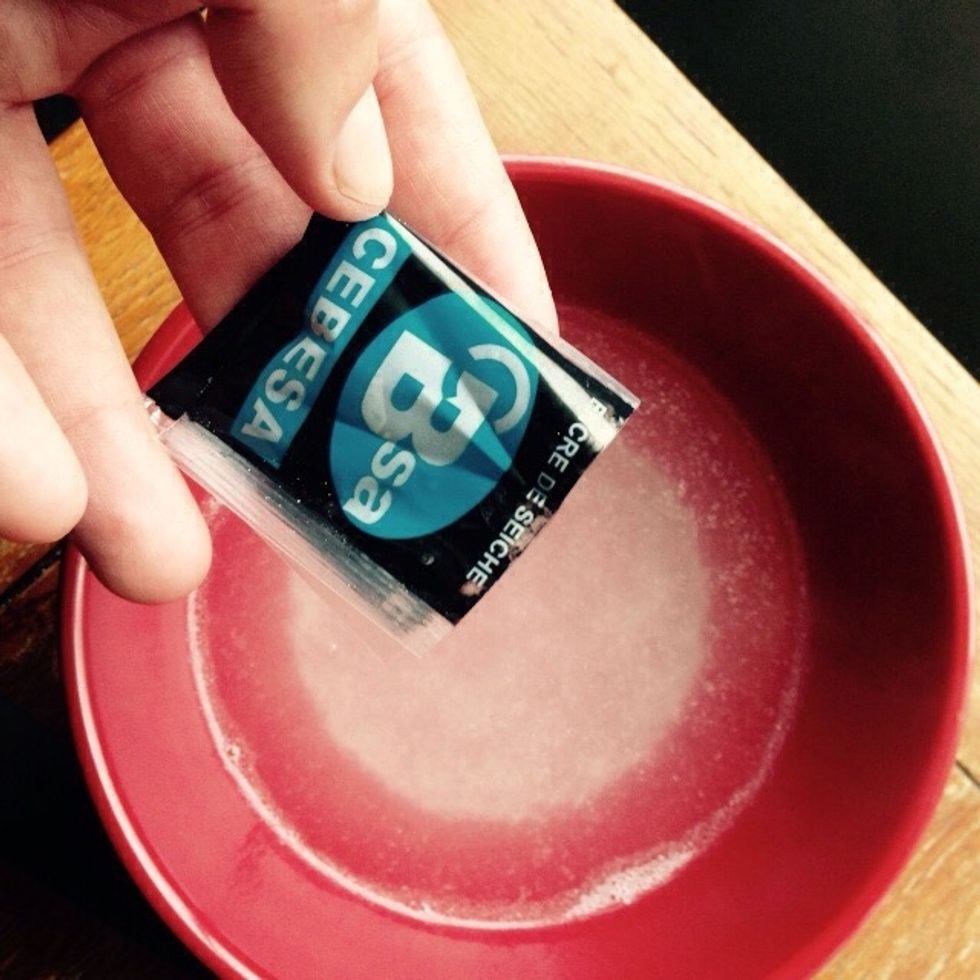 Warm up the fish stock (the one here was made boiling the bones from a fresh fish in some water)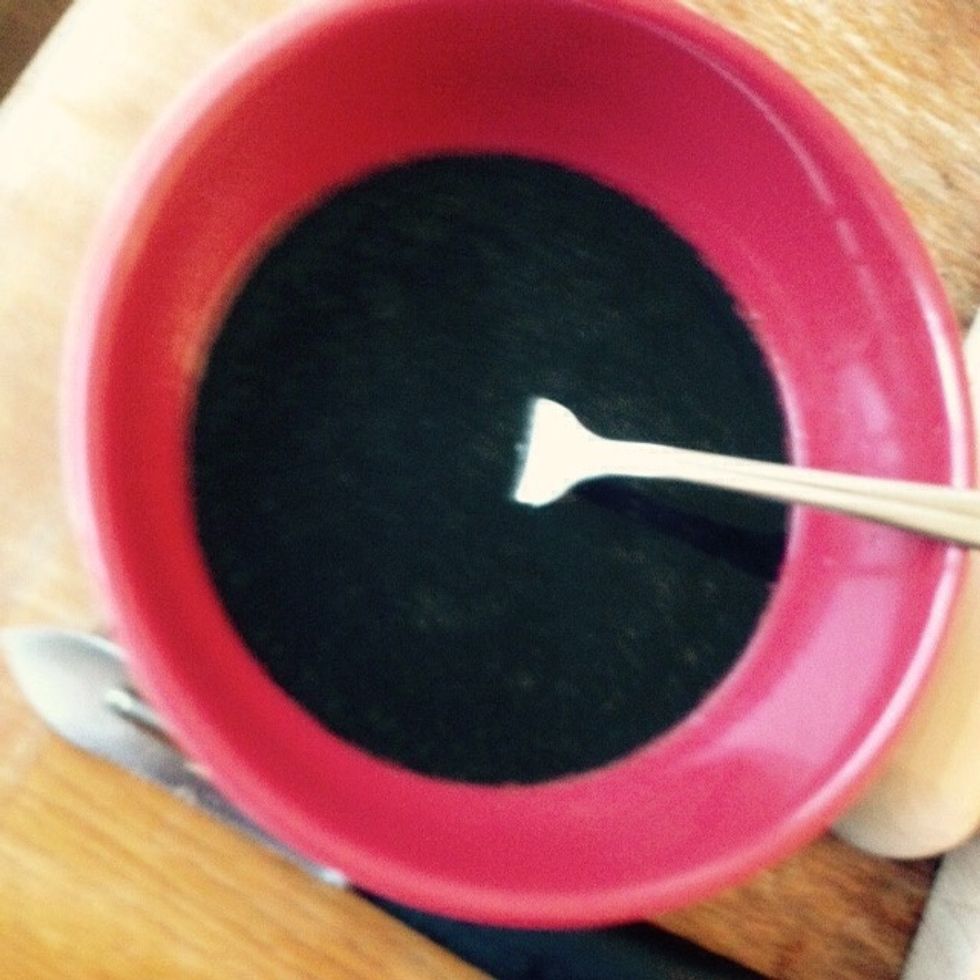 Use a fork to whisk the ink and dissolve it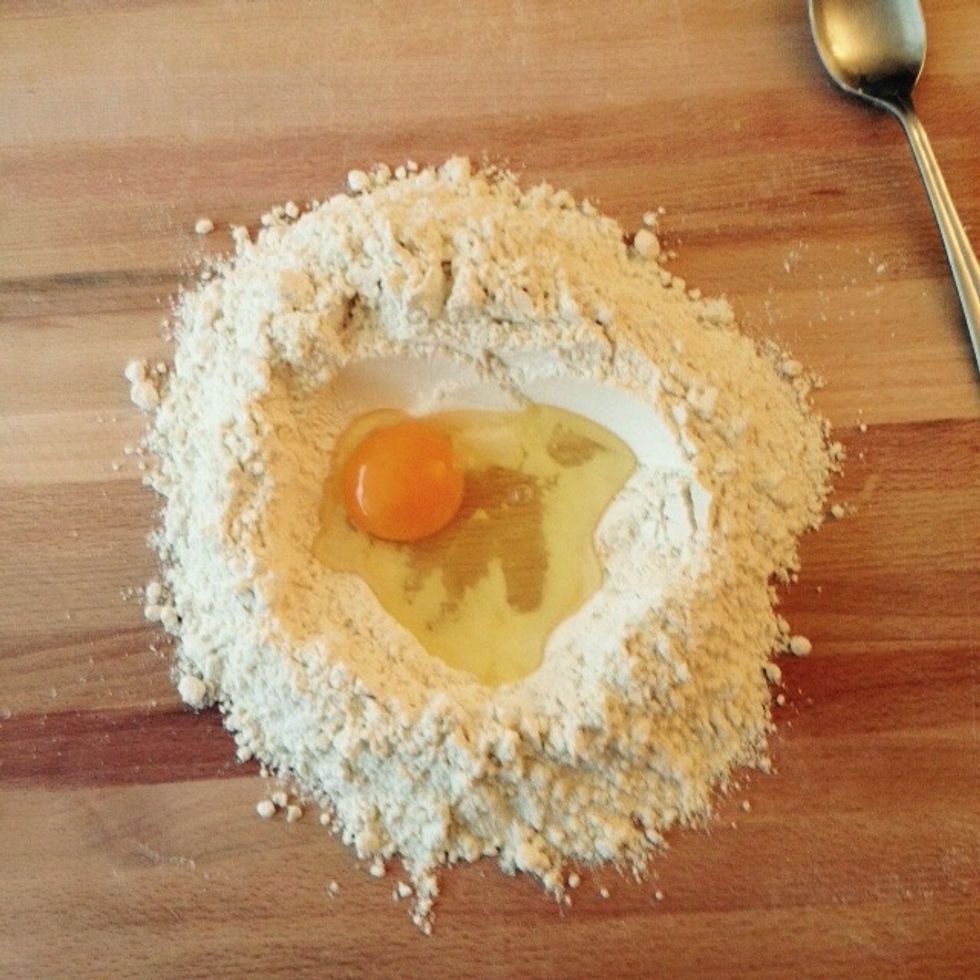 Place the flour on a board with a pit in the middle. Crack the egg in the middle.
Use the fork to mix the egg and flour from the inside out.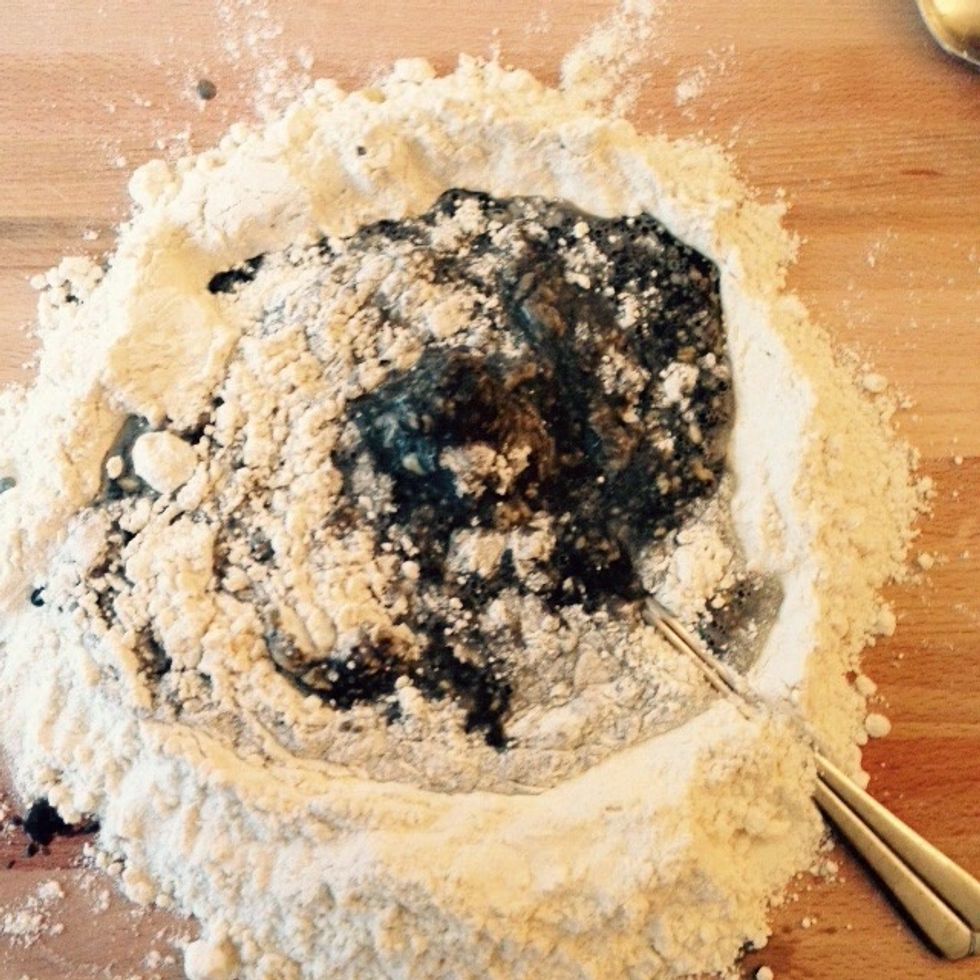 Start adding the squid ink mix and keep working the flour from inside out.
Add all the mix and work the dough well with your hands. Add more water or flour if too sticky or too dry.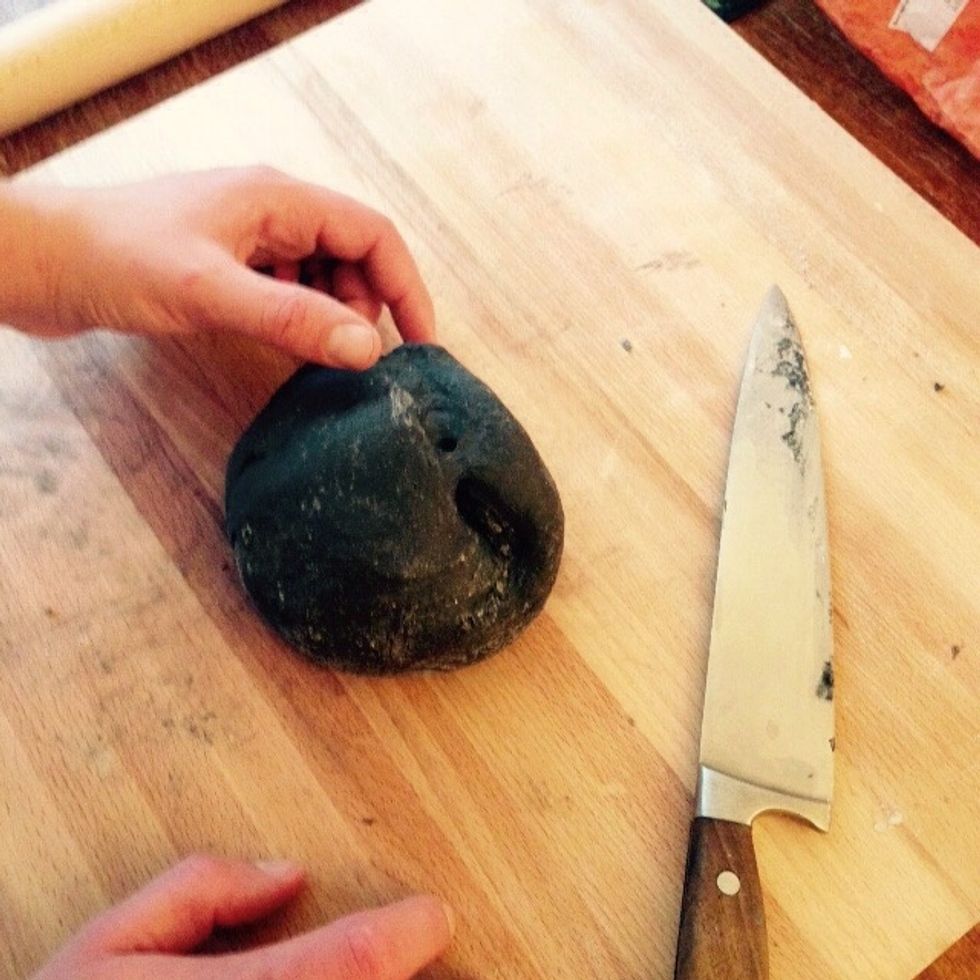 Knead the dough well to develop the starch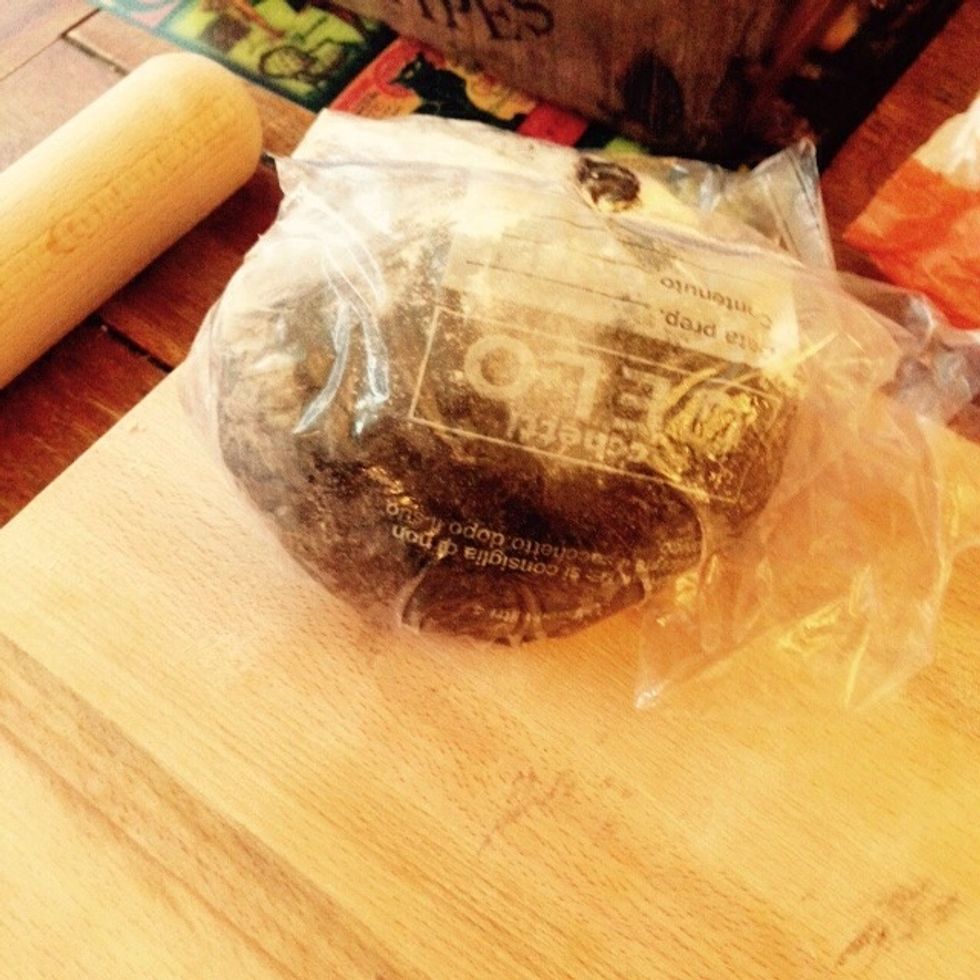 Cover in a freezer bag and let it rest for 15min
Roll the dough to a thickness of about 1-2mm. If you use a pasta machine, you get the most even thickness, but, if you use a rolling pin, you get that unevenness, proof of making them from scratch..
Put a good amount of flour on both side and then roll each strip up along the long side. Cut off the uneven edges.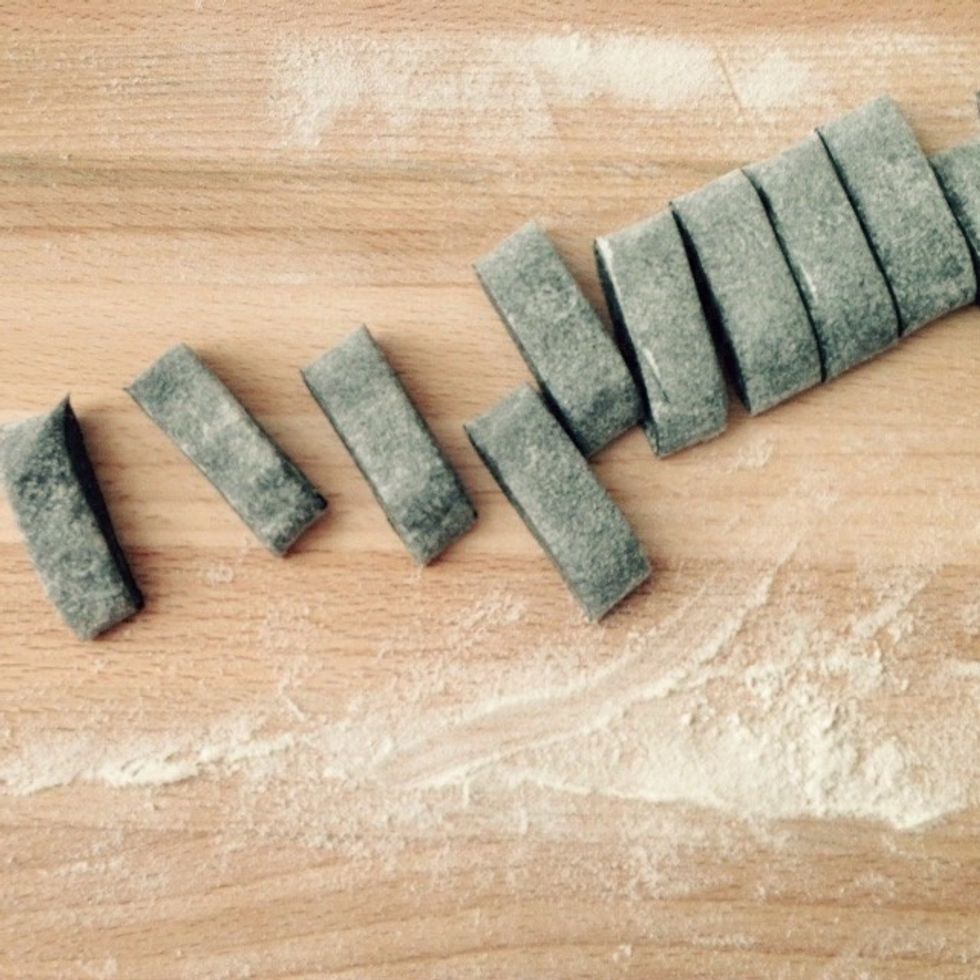 Cut every 1-1.5cm, as even as you can
Open up the rolled strips and put them in a tray with some more flour. These can be frozen (in that case roll them up in little nests single portioned) or cooked right away, boil for 3min and Enjoy!
250.0g White flour
2.0 Sachets of Squid Ink
1.0 Egg
100.0ml Fish stock
Gioele Nunziatini
Italian born and raised, I moved abroad to pursue a career in engineering. Cooking is what brings me back to my origins, to the flavors of my parents' farm.