Squid ink is usually from cuttlefish and adds a slight salty seafood taste and a jet black color to the pasta. It's hard to find but you can order it online. I picked it up from Lucca Ravioli in SF.
131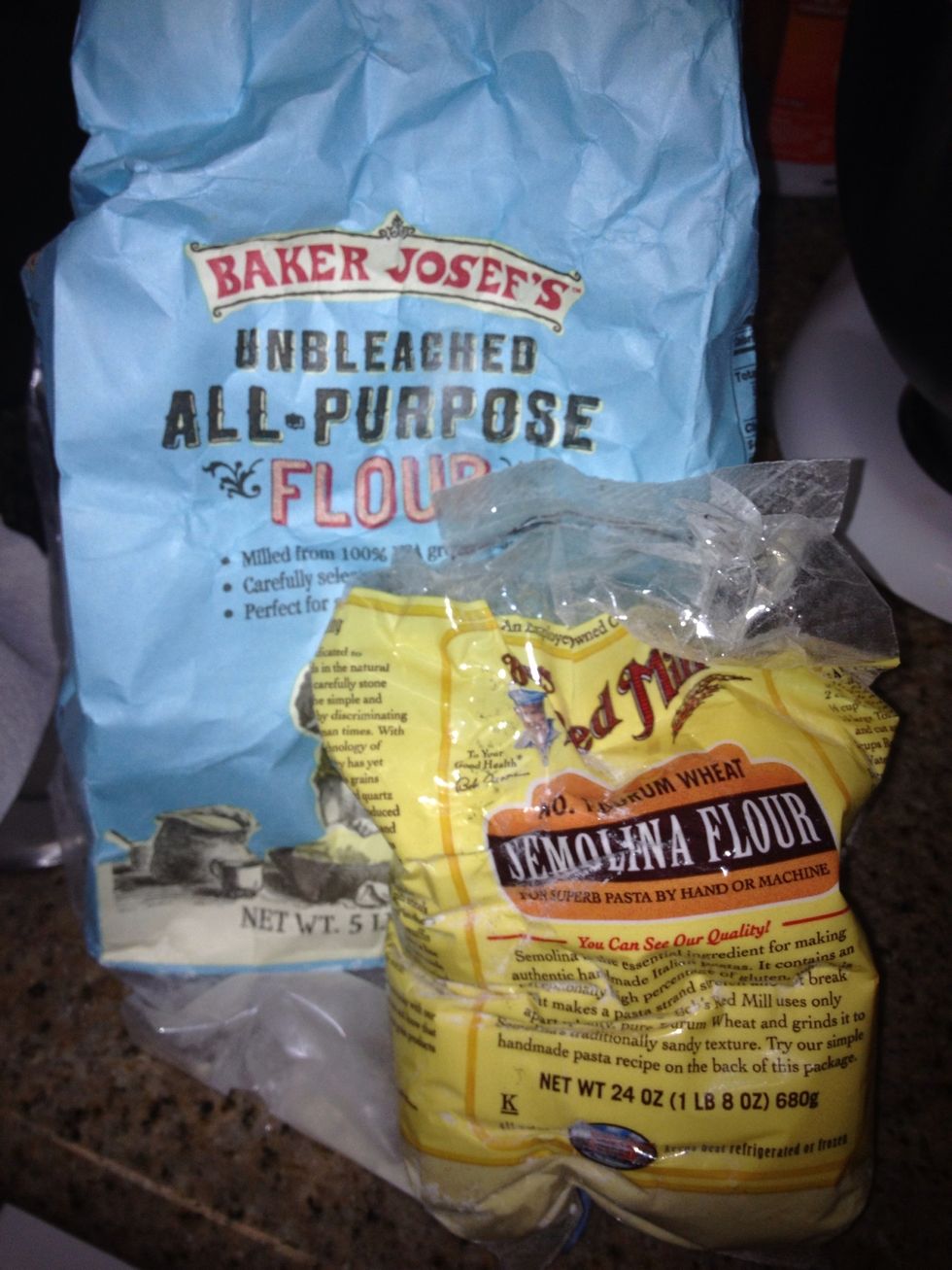 I added a little semolina for more texture but its not needed. If you really want look for "00" flour it's super fine flour.
A little over a pound of flour 1 lb 1 oz (forgot to tare out the cup)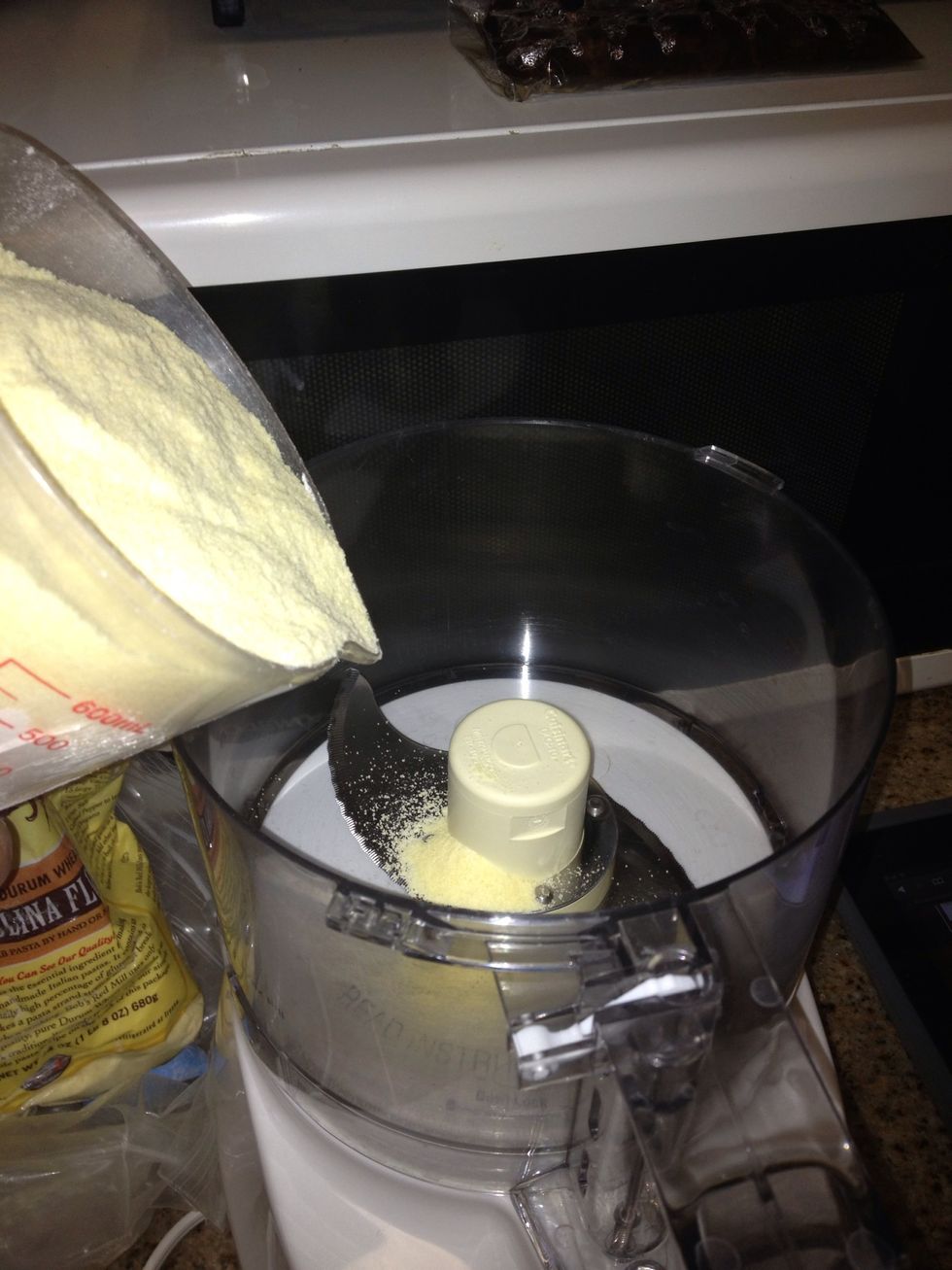 Add to food processor.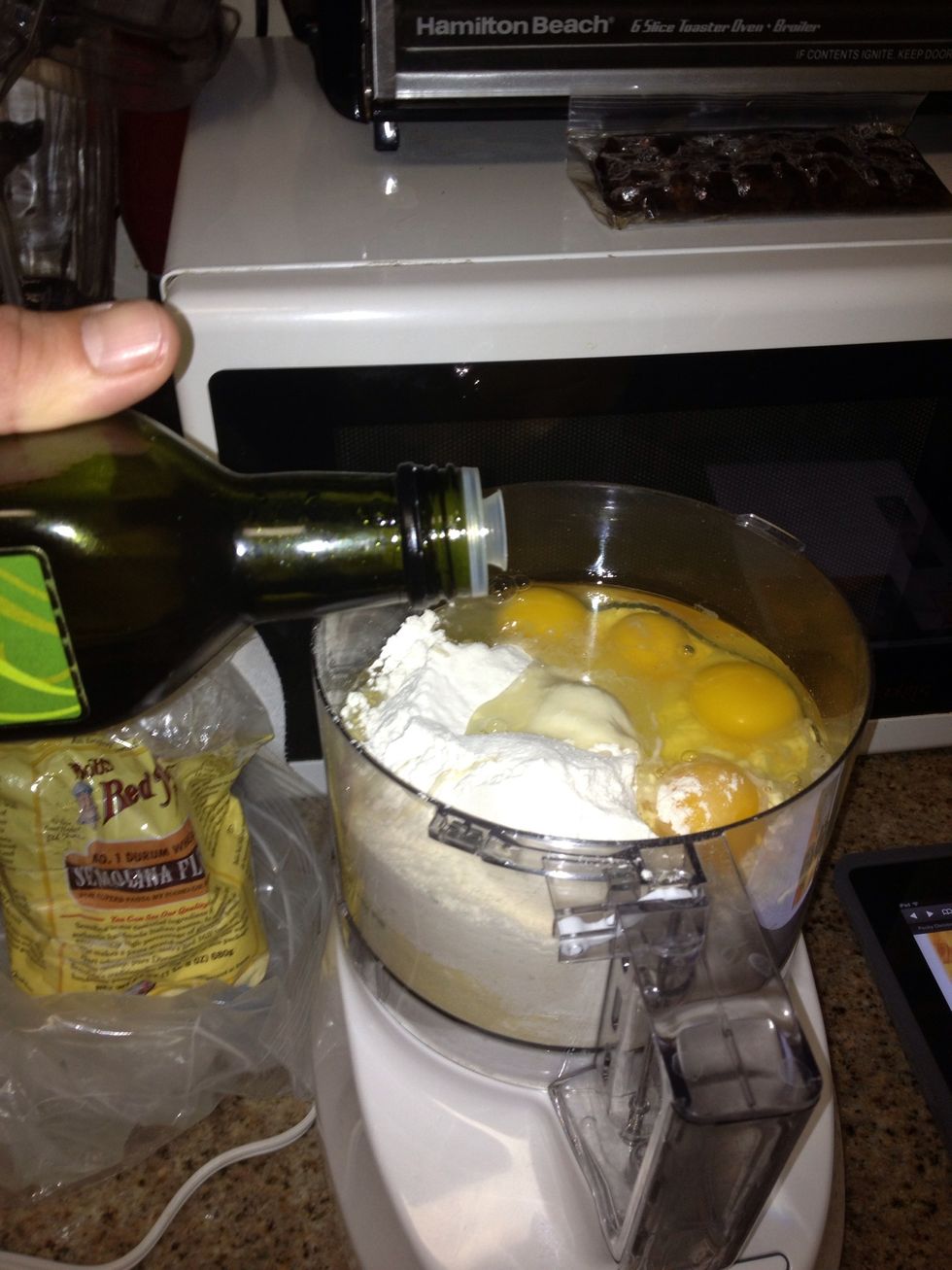 Add 4 room temp eggs and 1 egg yolk (optionally add: 1/4 tsp salt and a drizzle of olive oil). You really need a 12 cup proccesor for this amount of dough.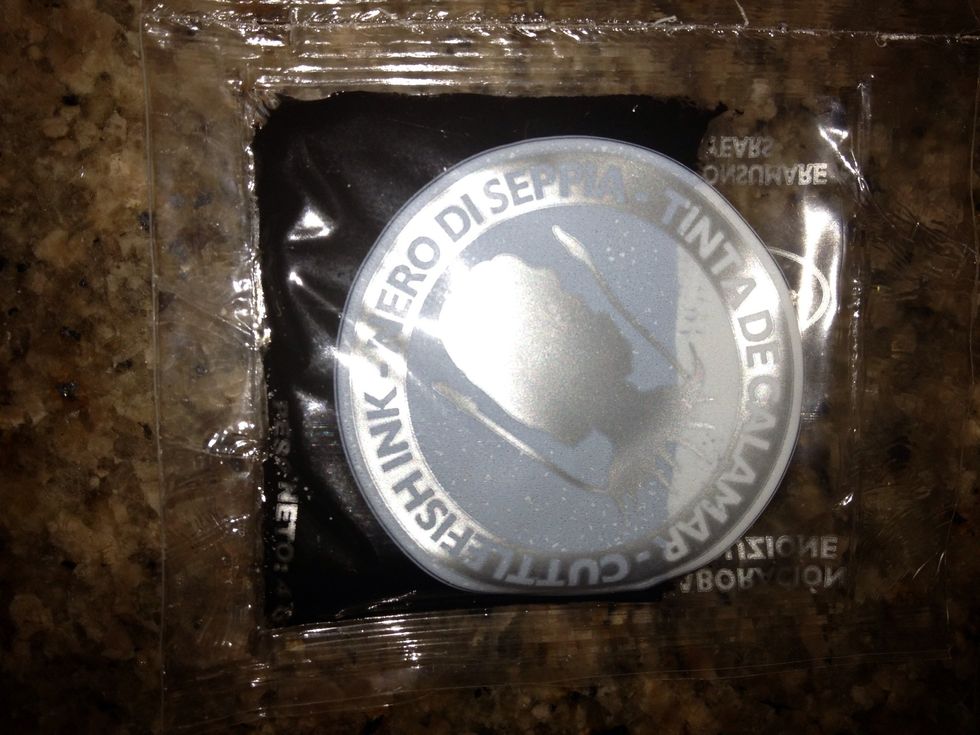 Here's the cuttlefish ink. It's packaged in small 6 gram containers I used 5 but for the amount of dough I think it needed 7 packs.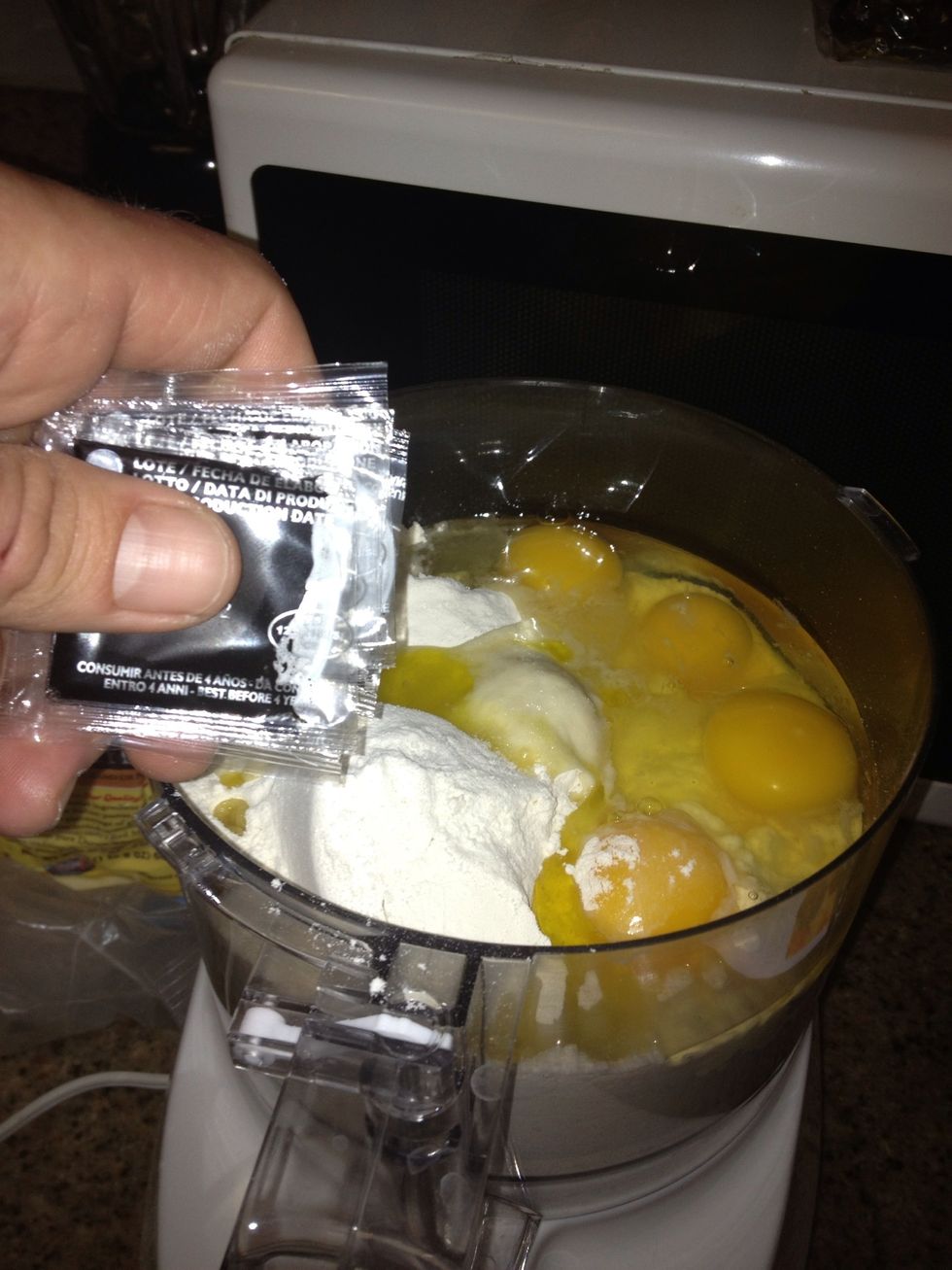 Add to dough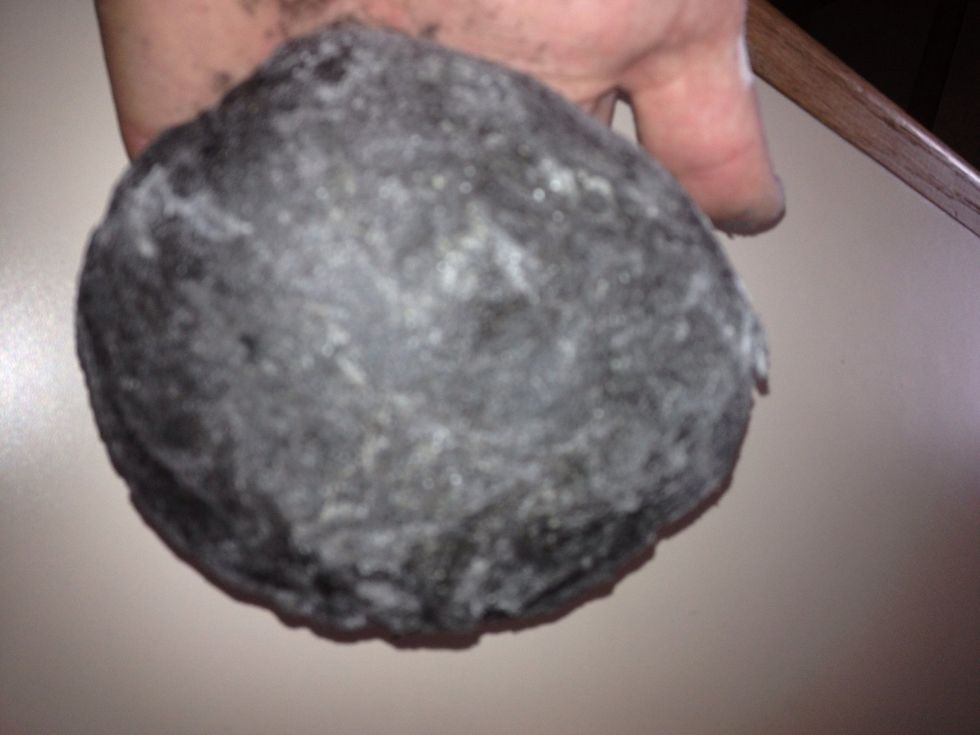 Mix up until stiff dough forms. I always shoot for a drier dough. I had to hand knead it a bit because it was so stiff. Bag dough and let rest for 20 min up to 24 hr in fridge.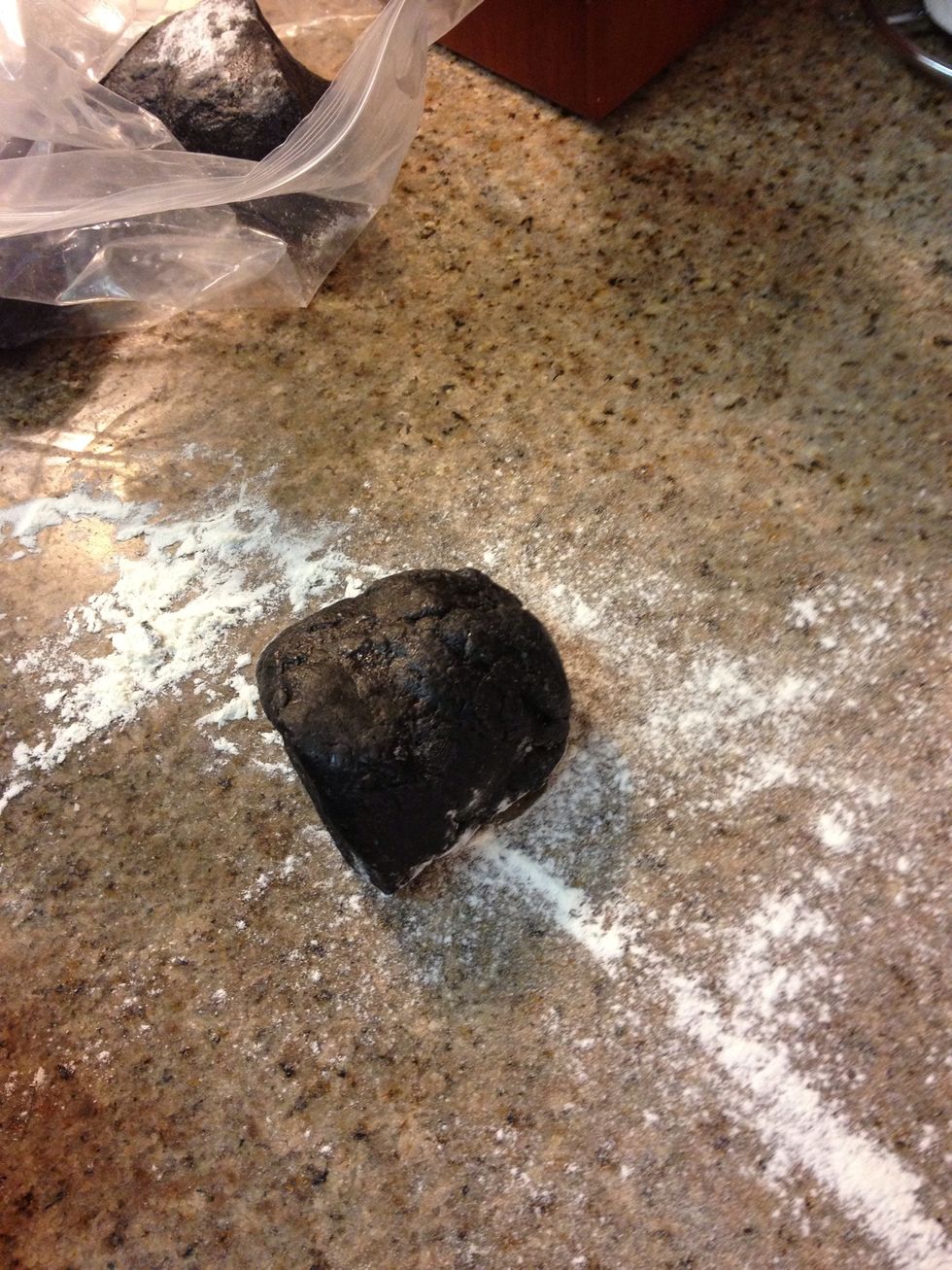 Let dough warm up to room temp if fridged. Cut dough into 1/4's, cover other pieces.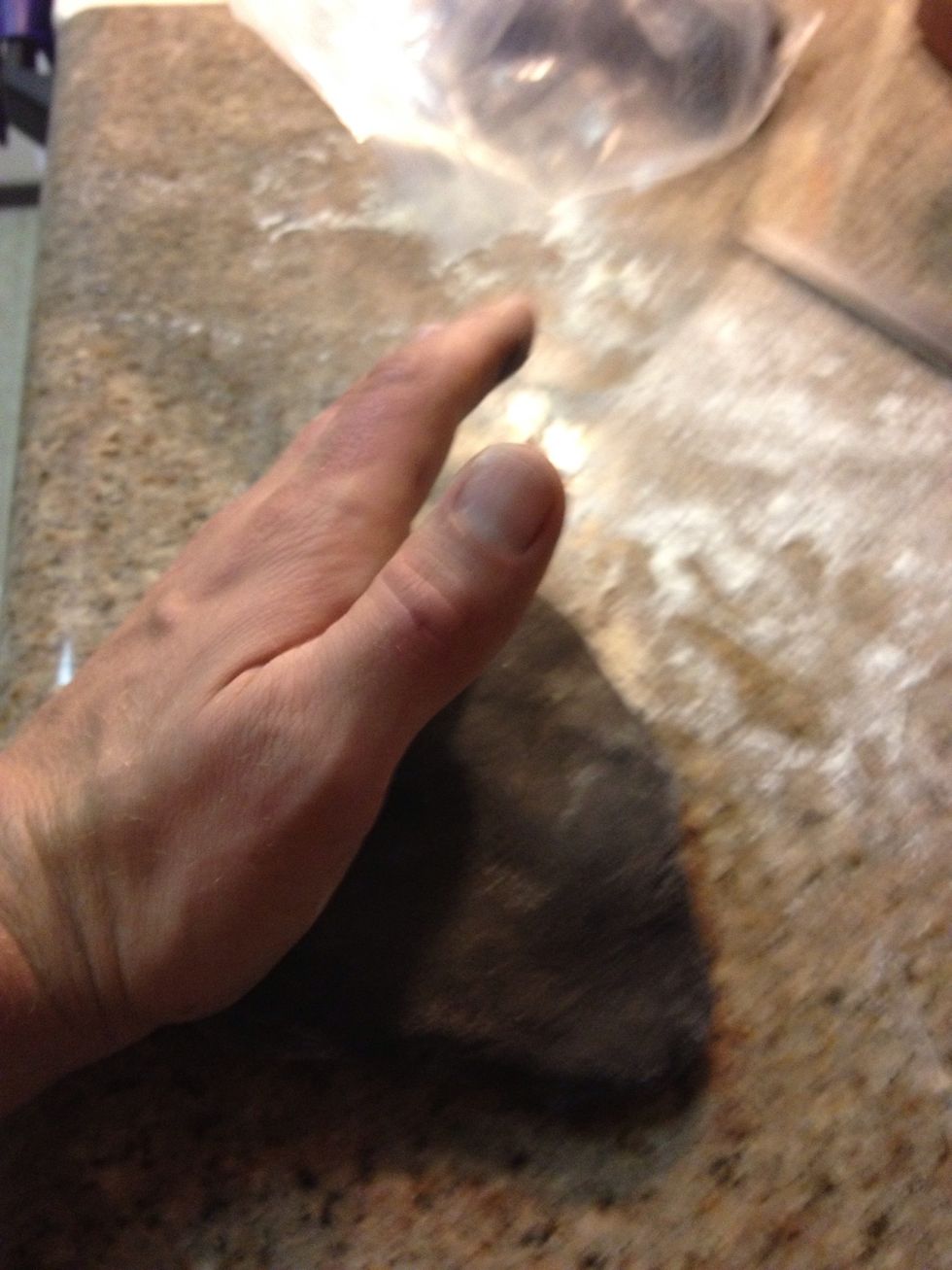 Knead into hamburger patty thickness.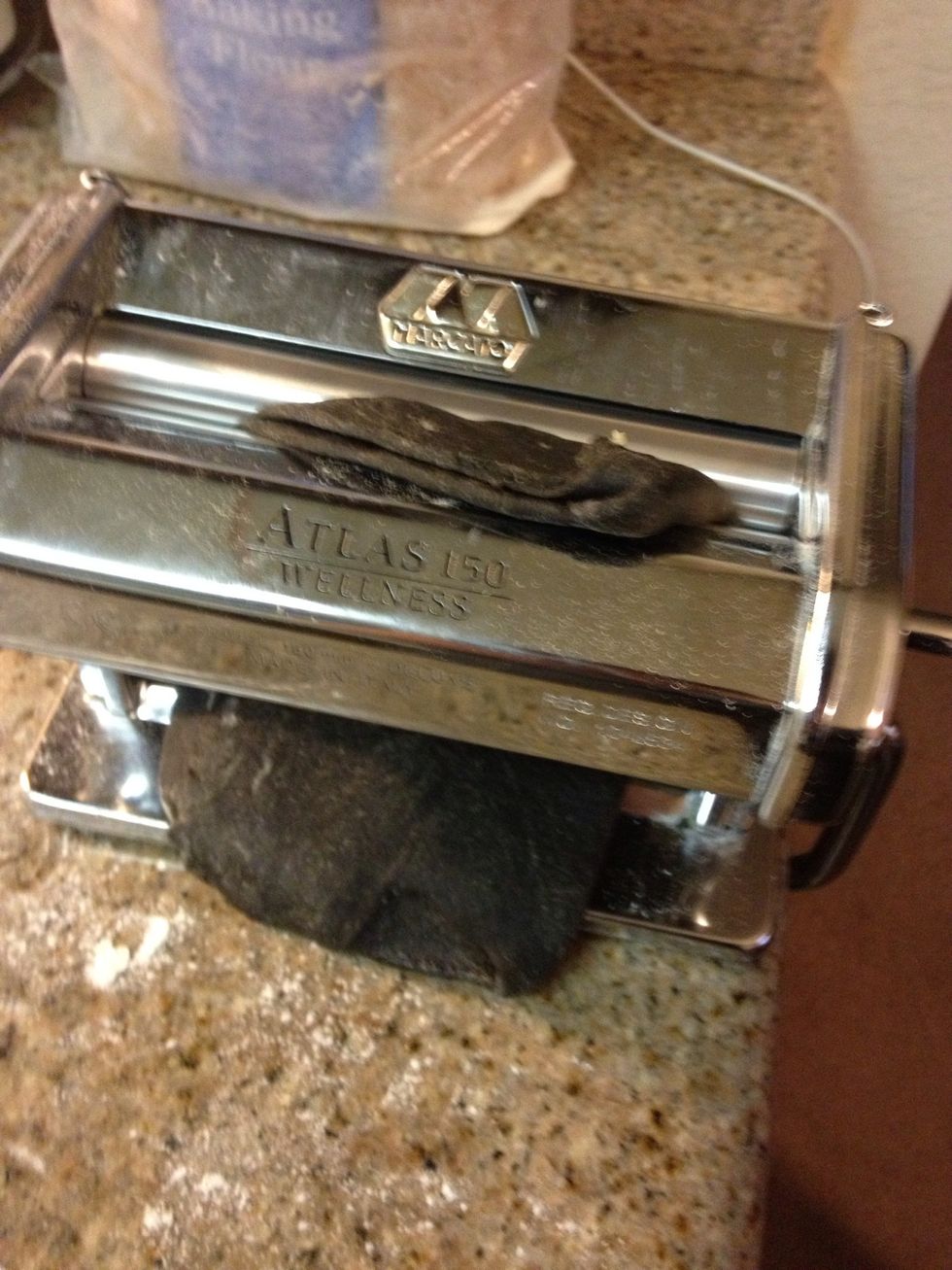 Run through machine at widest setting.
Fold over and run through several times at widest setting. If machine doesn't grab dough, it's too dry.. if it gets stuck, it's too wet. Adjust dough with flour and water if needed.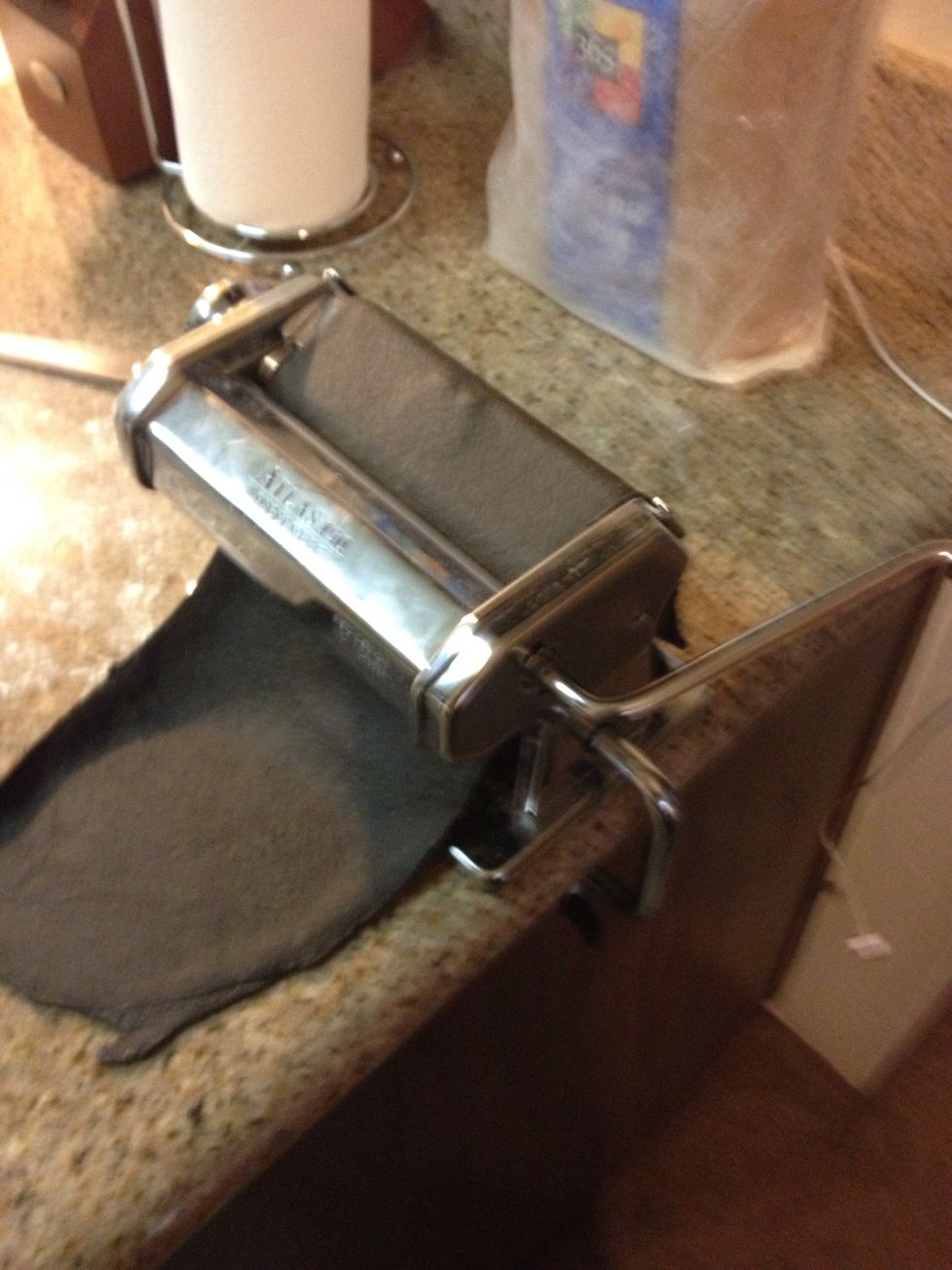 Then progressively run dough through thinner settings one pass for each setting. I rolled it out to #6. Add flour to machine and dough if sticking to rollers.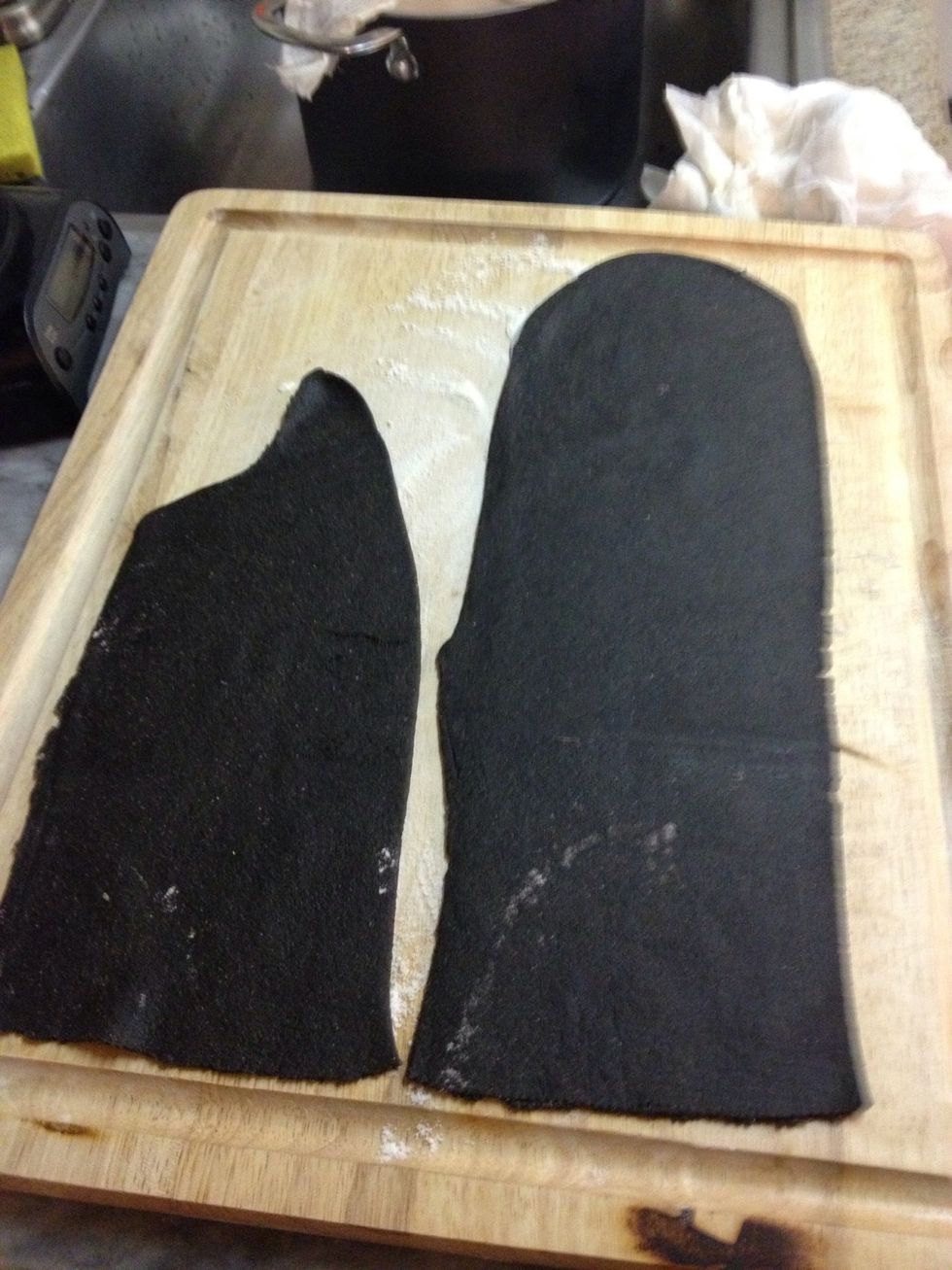 Lay out sheets to rest for a minute before cutting, or leave it at this stage for raviolis or lasagne.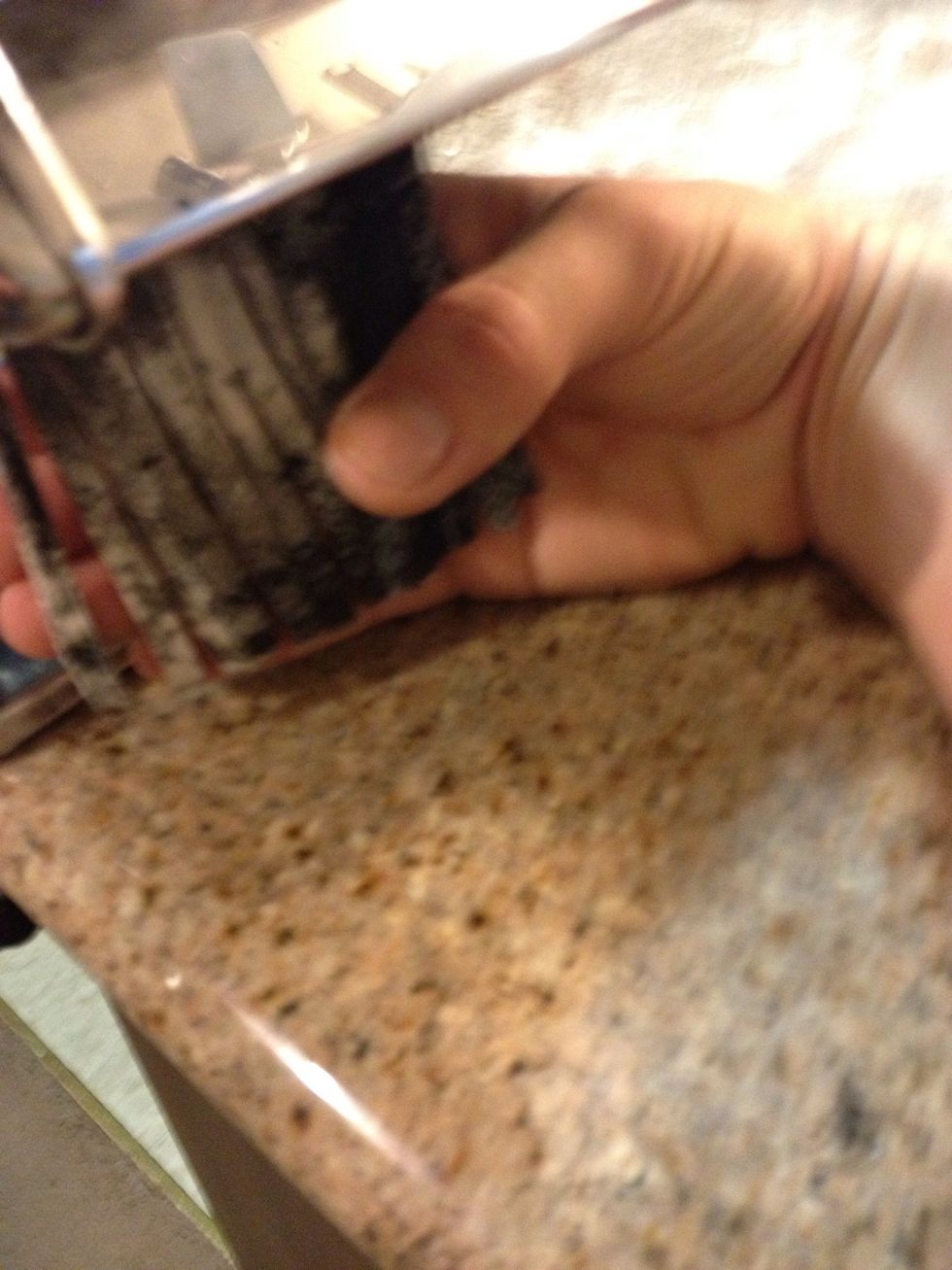 Catch the cut ends with free hand. Using a pasta machine takes some practice. I'd recommend having some fresh pasta on hand as backup.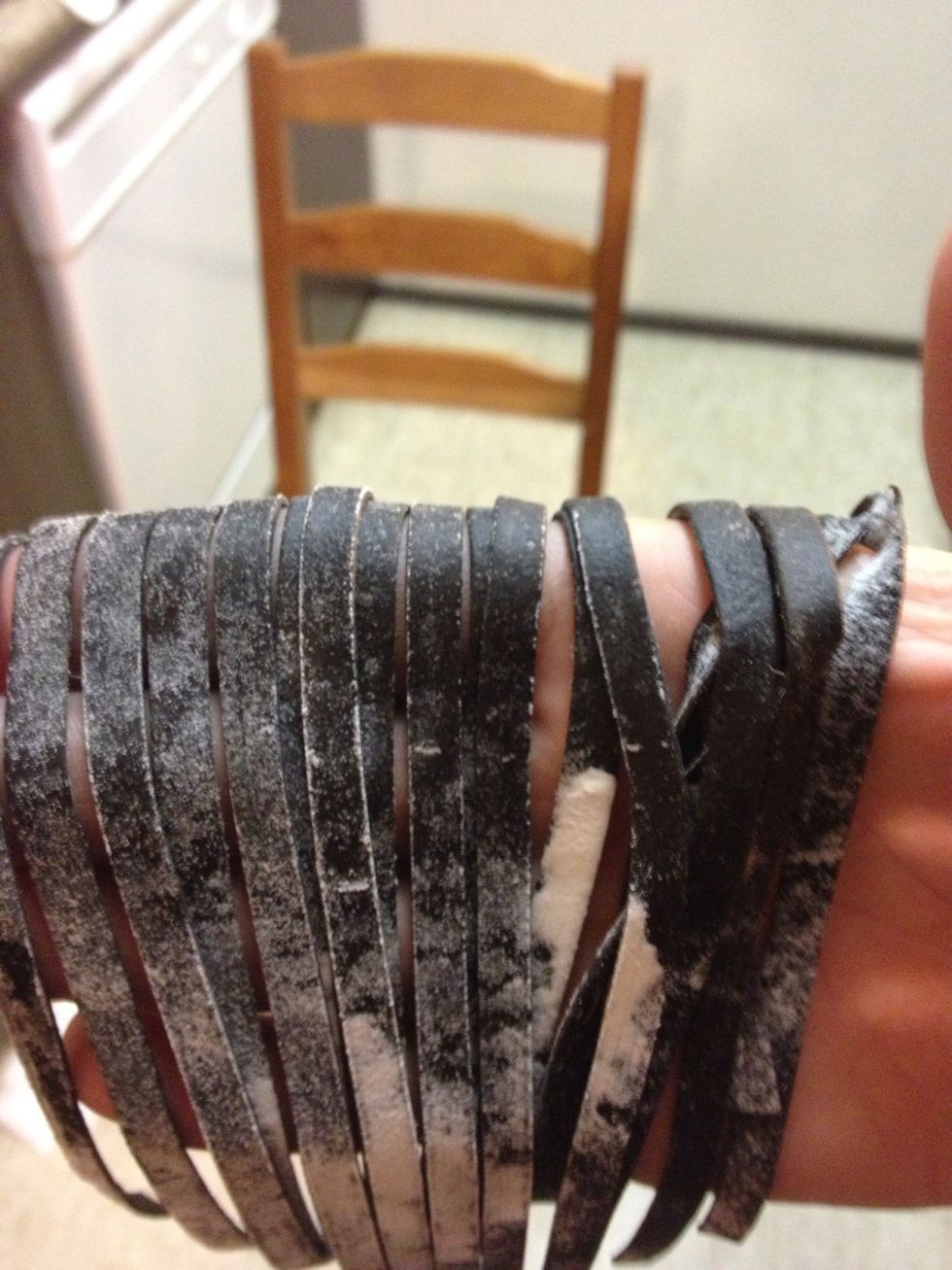 Drape pasta over hand to transfer to drying rack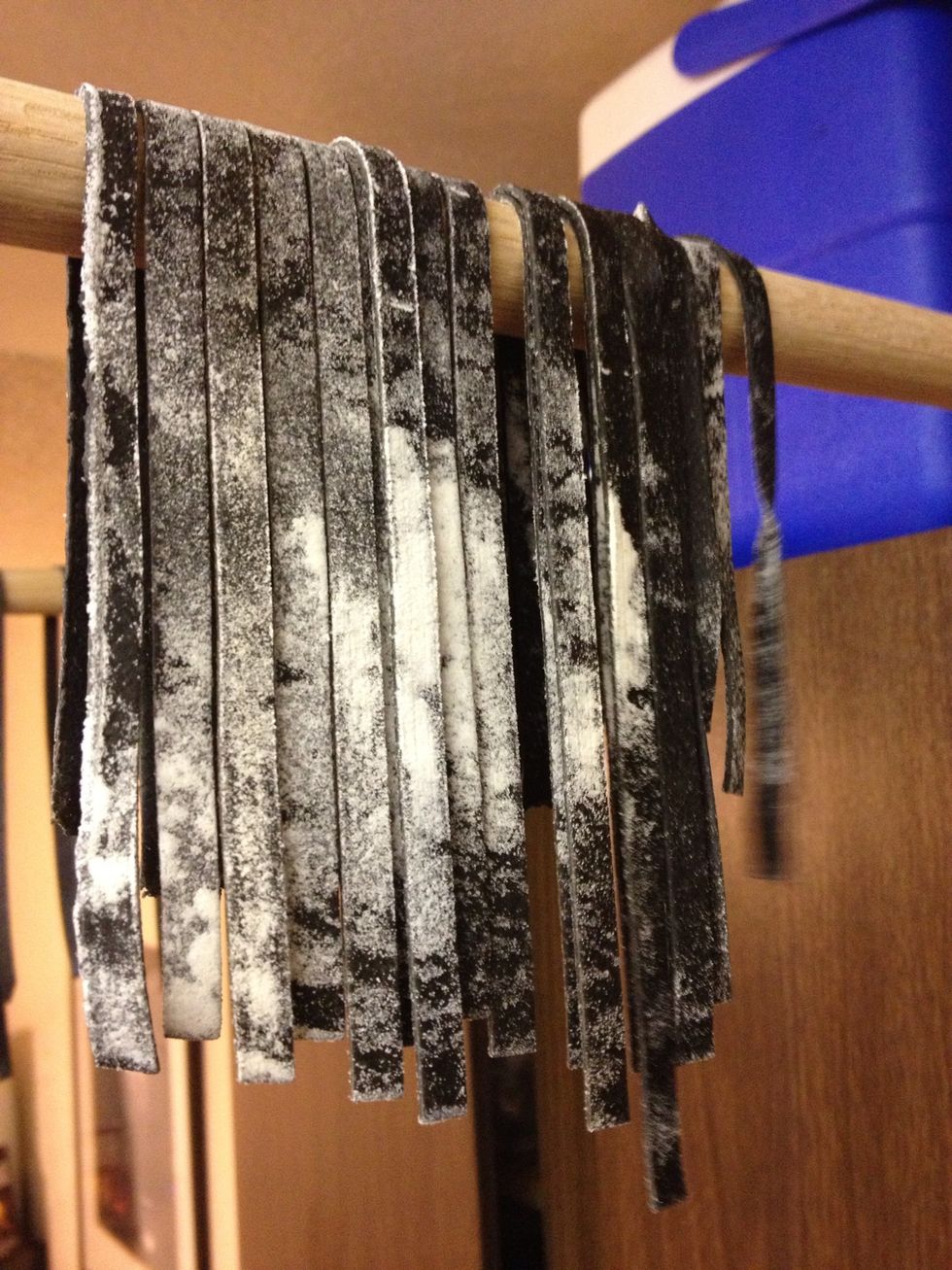 I use 6 ft dowels I picked up from the lumber store and laid the dowels across the tops of my kitchen cabinets, to act as an impromptu drying rack.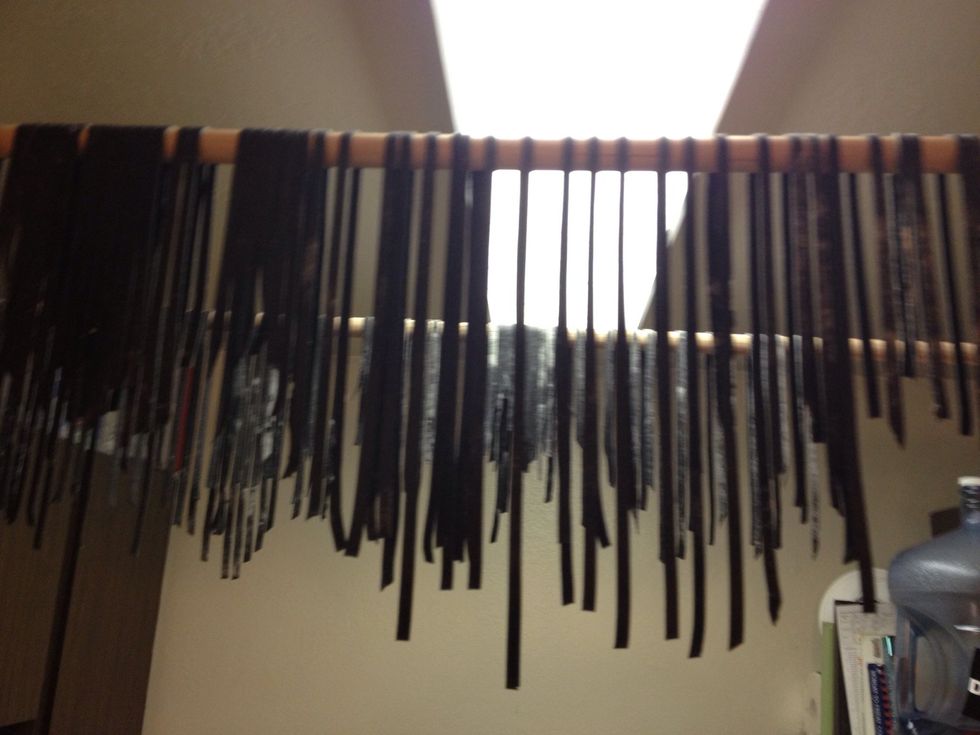 Here's the pasta drying. You can boil it after 10 minutes but if you plan on saving it, let dry for 30 minutes or so. You don't want it to dry out and become brittle or too wet and have noodles stick.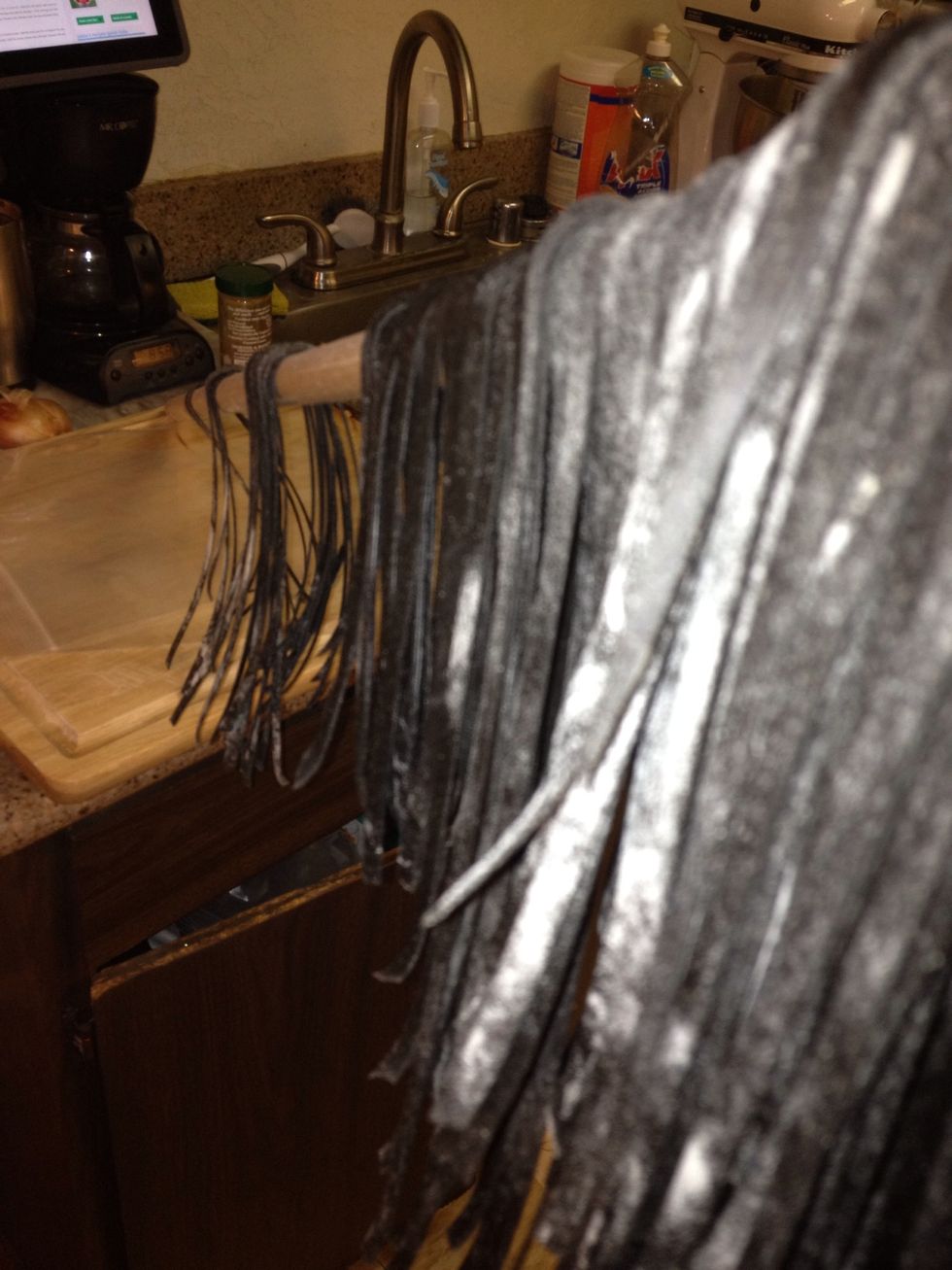 Slide off noodles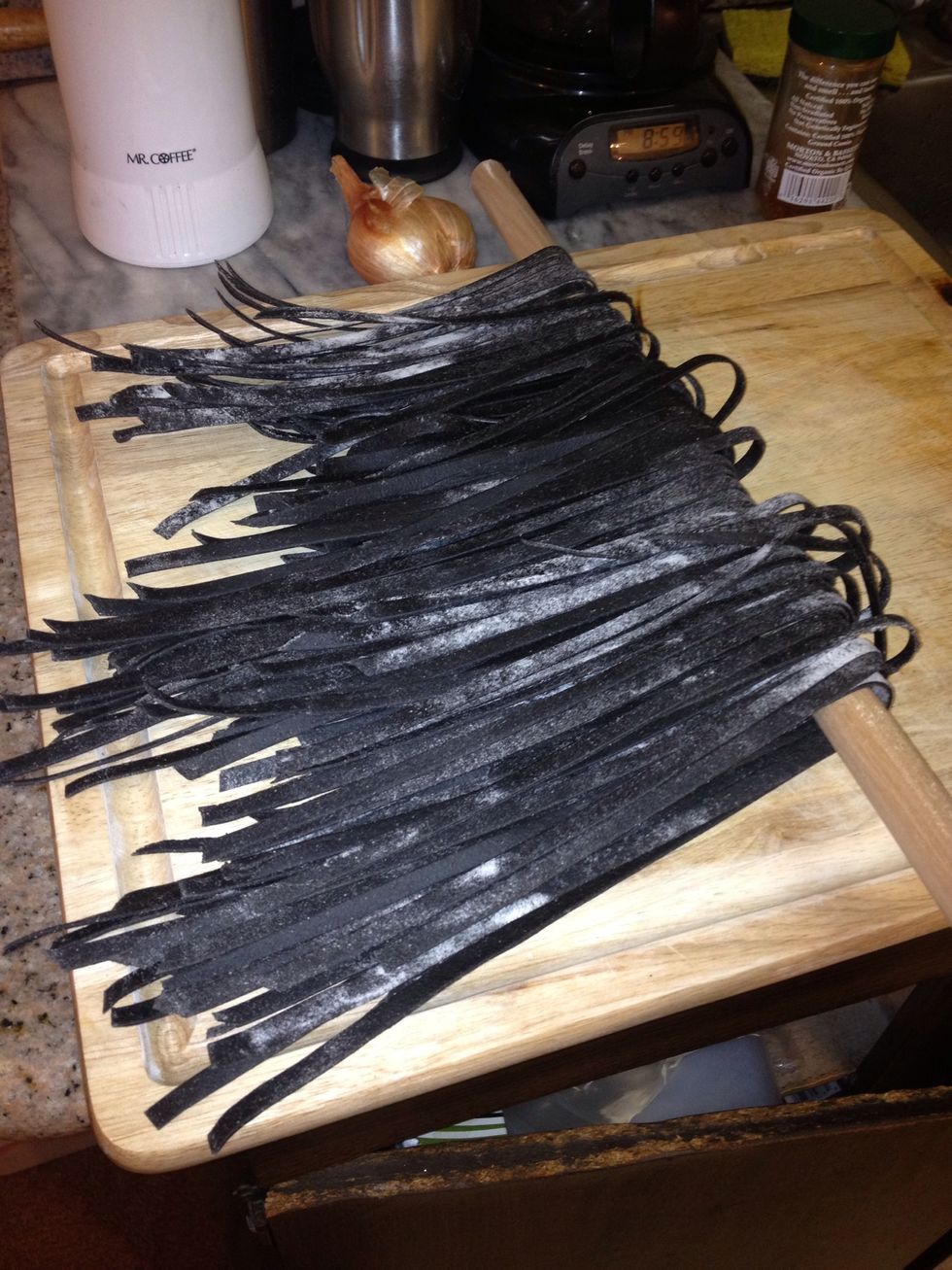 Looking good. They got a little dry so I laid wet rung out paper towels on top for a bit.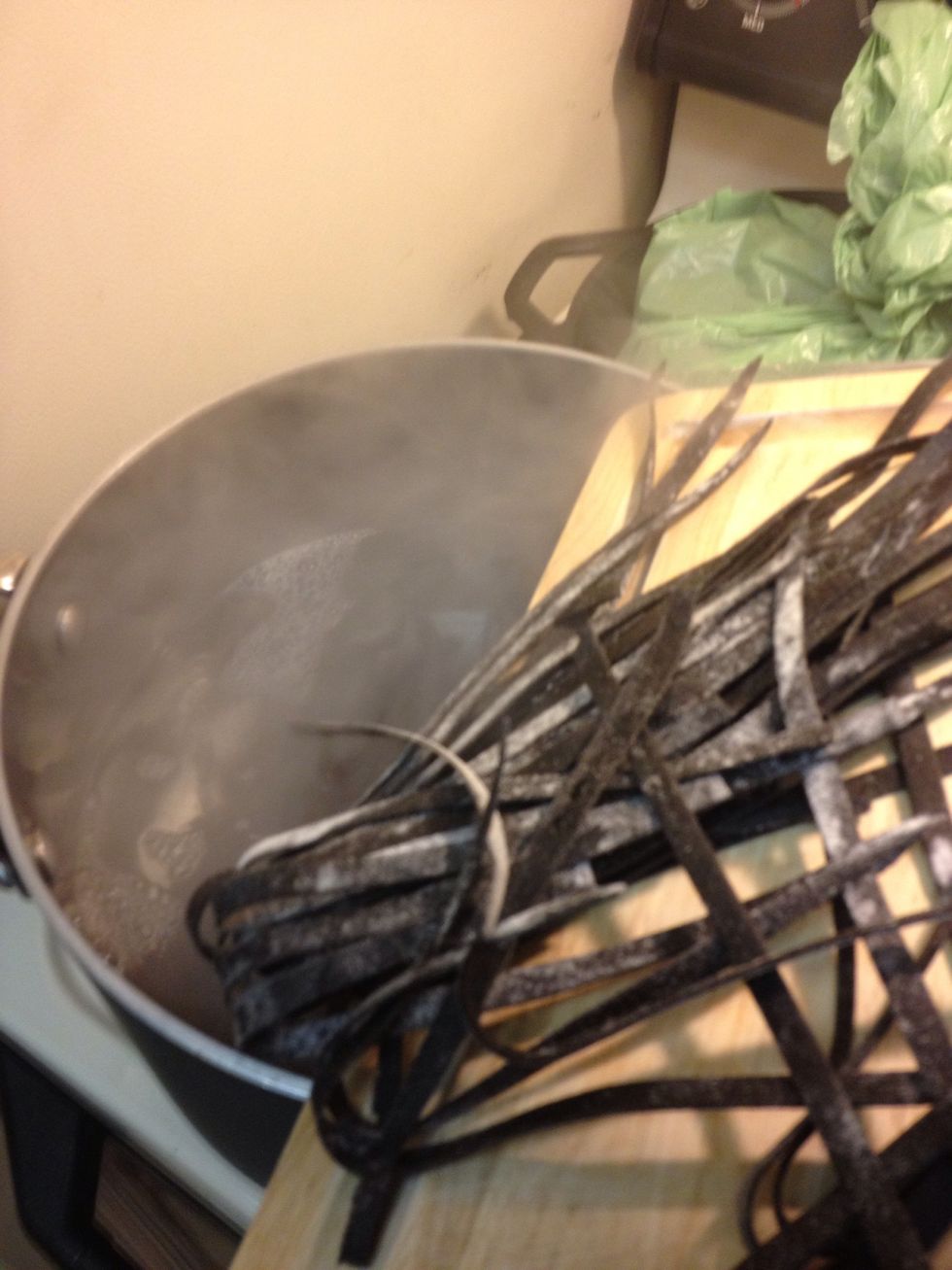 Bring heavily salted water to boil add pasta cook 3 minutes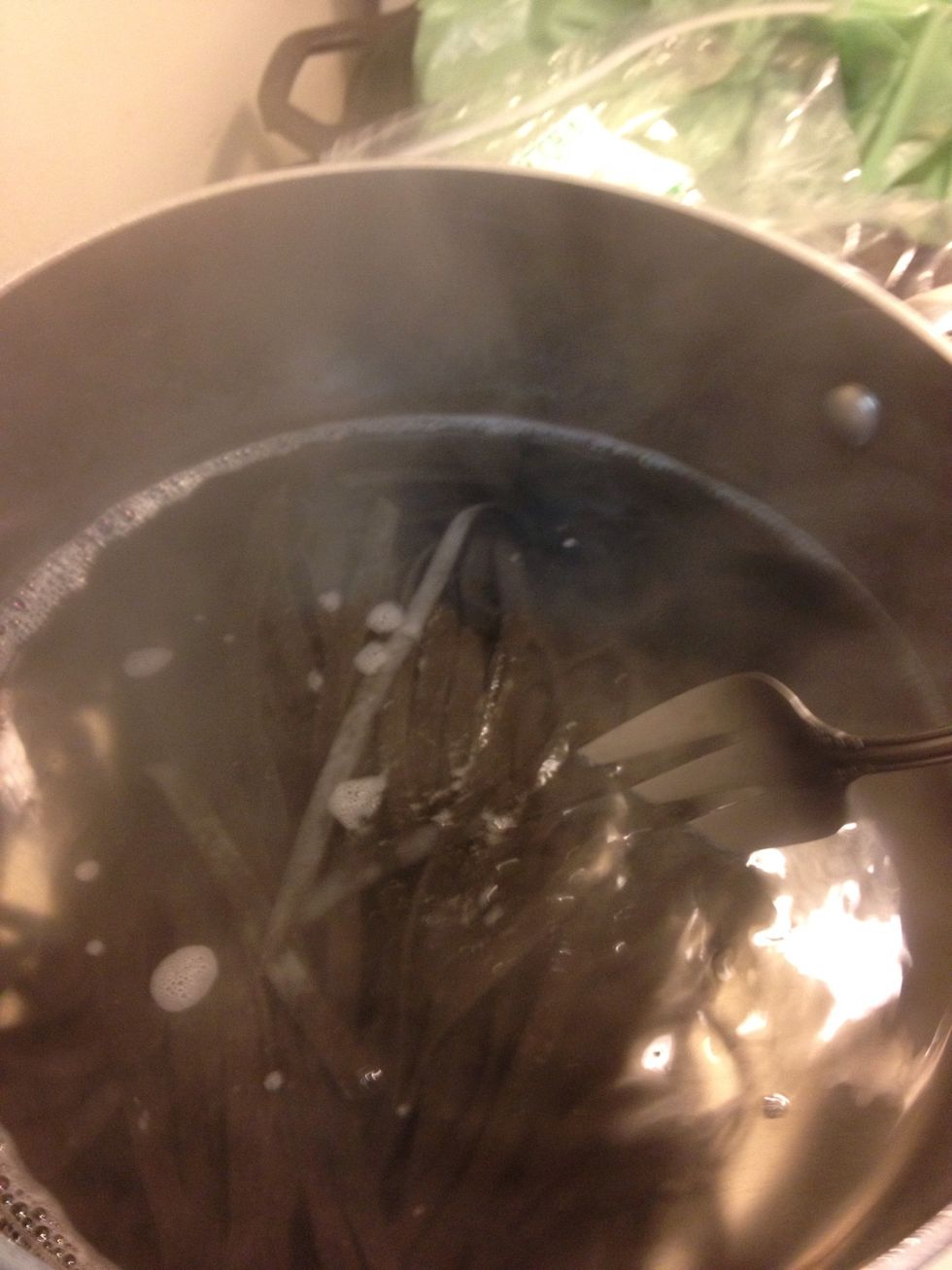 Return to boil and mix around to prevent clumping.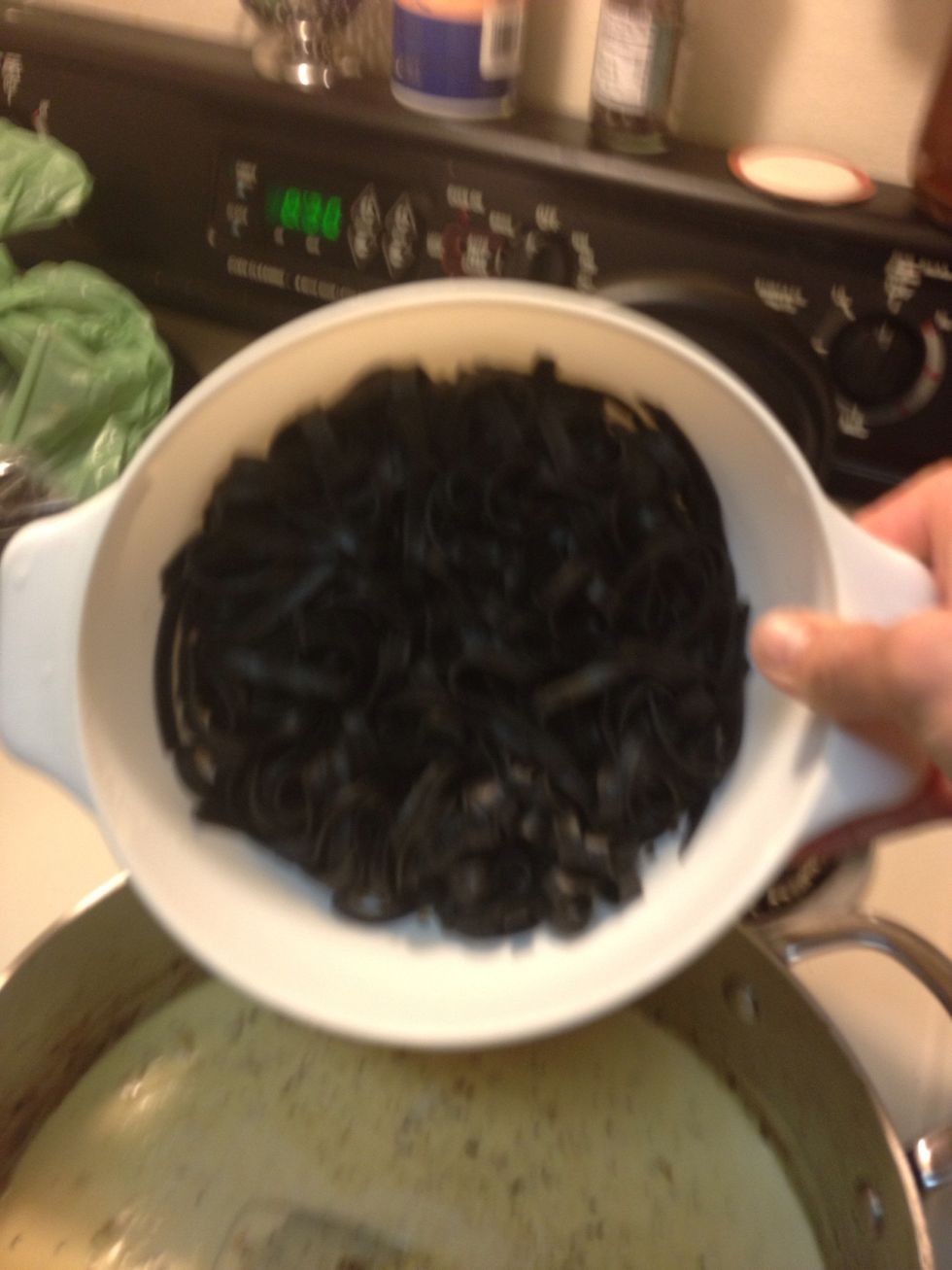 Drain and rinse in cool water to halt cooking of noodle. Add to sauce of your choice but would recommend a light sauce as to not overwhelm the taste of the noodle.
Buon Appetito!
4.0 Eggs
1.0 Egg yolk
1.0lb Flour ~3 cup
1.0Tbsp Squid ink
1/4tsp Salt
1.0Tbsp Water
1/2Tbsp Olive oil