How to make squash soup with harissa and almond crostini
Make Squash Soup With Harissa and Almond Crostini
5
This is great recipe for winter. It has the right amount of warmth to it to keep you cozy during these cold months.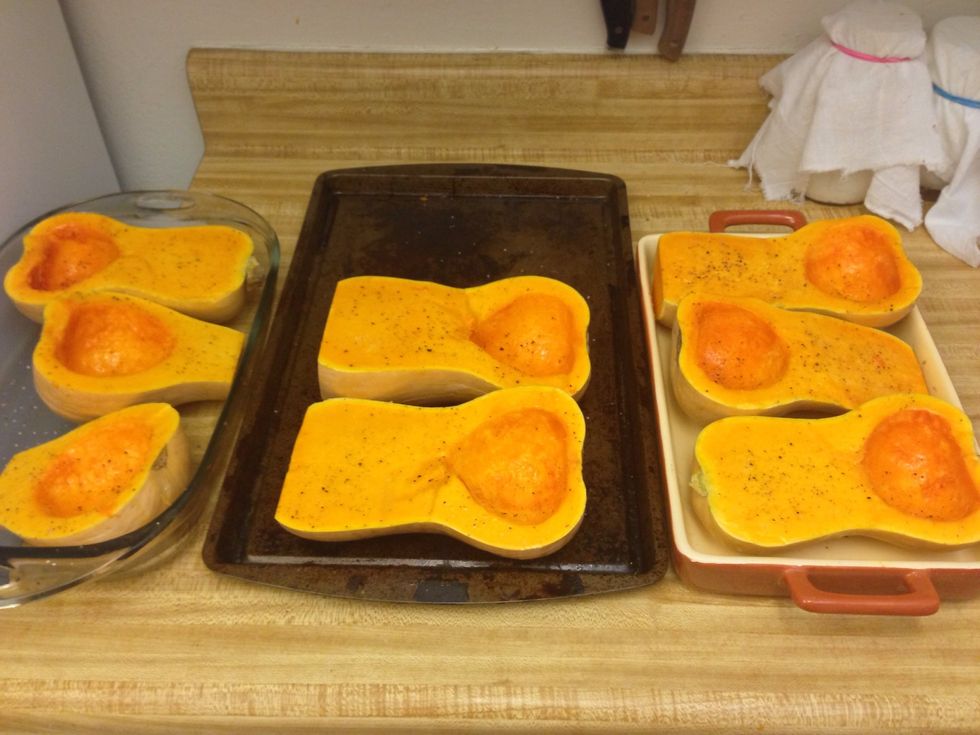 Place squash in baking dish and brush with softened butter and season with salt and pepper.
Cover with tin foil and bake for 20 minutes. Remove foil and bake additional 15 to 20 minutes or until tender.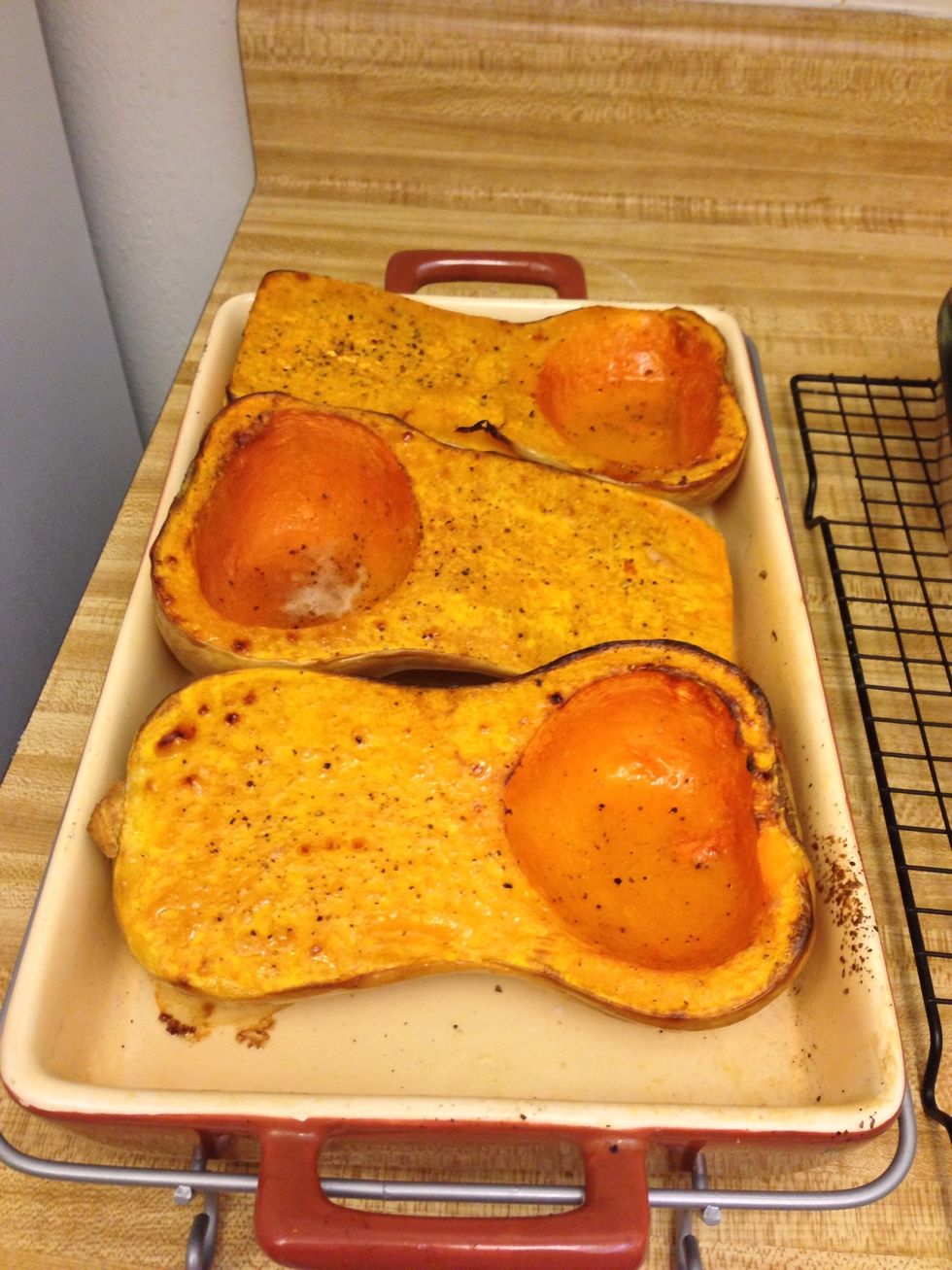 Remove from oven and allow it to cool enough for you to be able to hold it in your hands.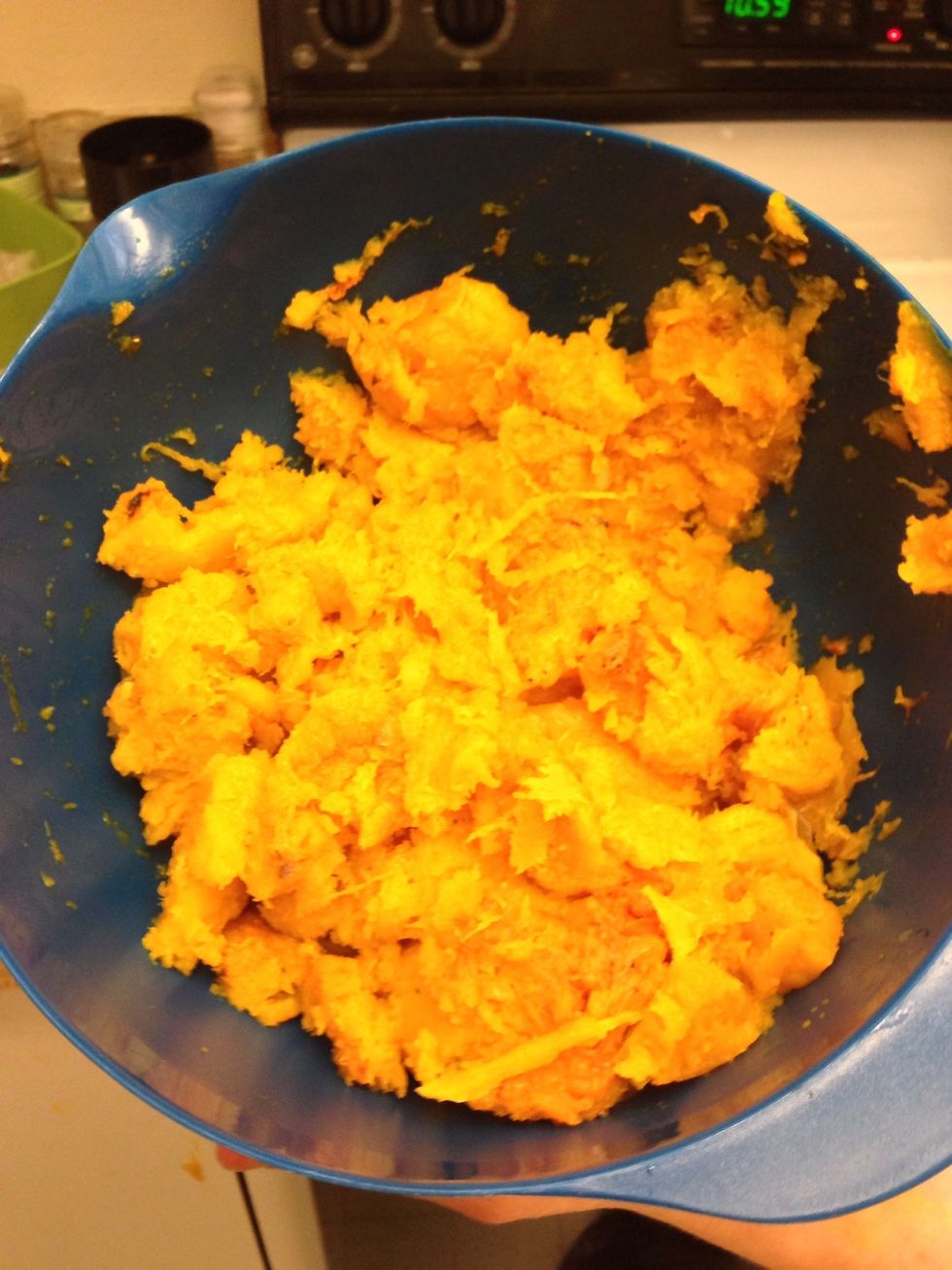 Scoop pulp out and place in a large bowl.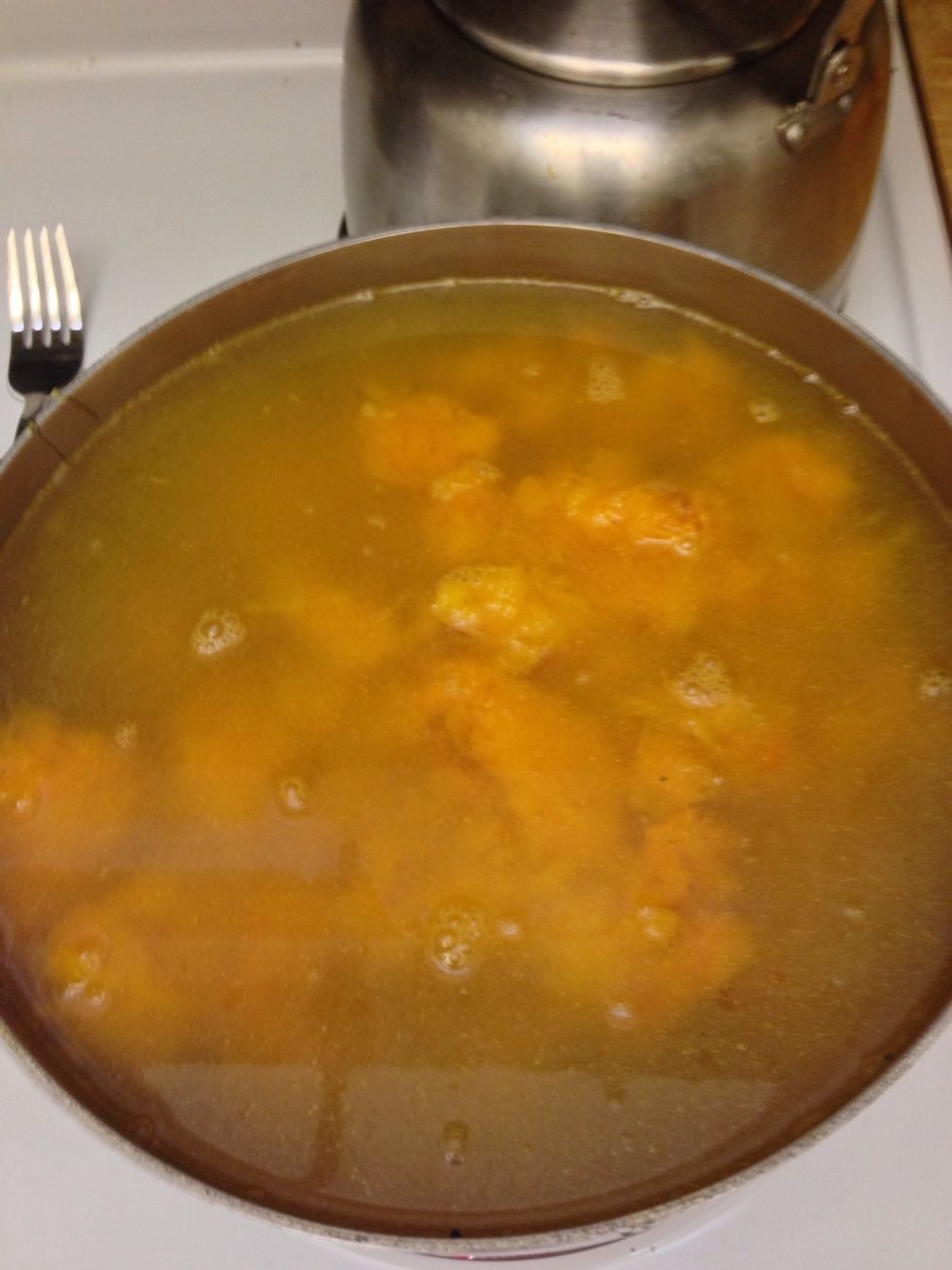 Add pulp to vegetable stock and simmer for 20 minutes. I have a vegetable stock that goes great with this recipe in my Snapguide.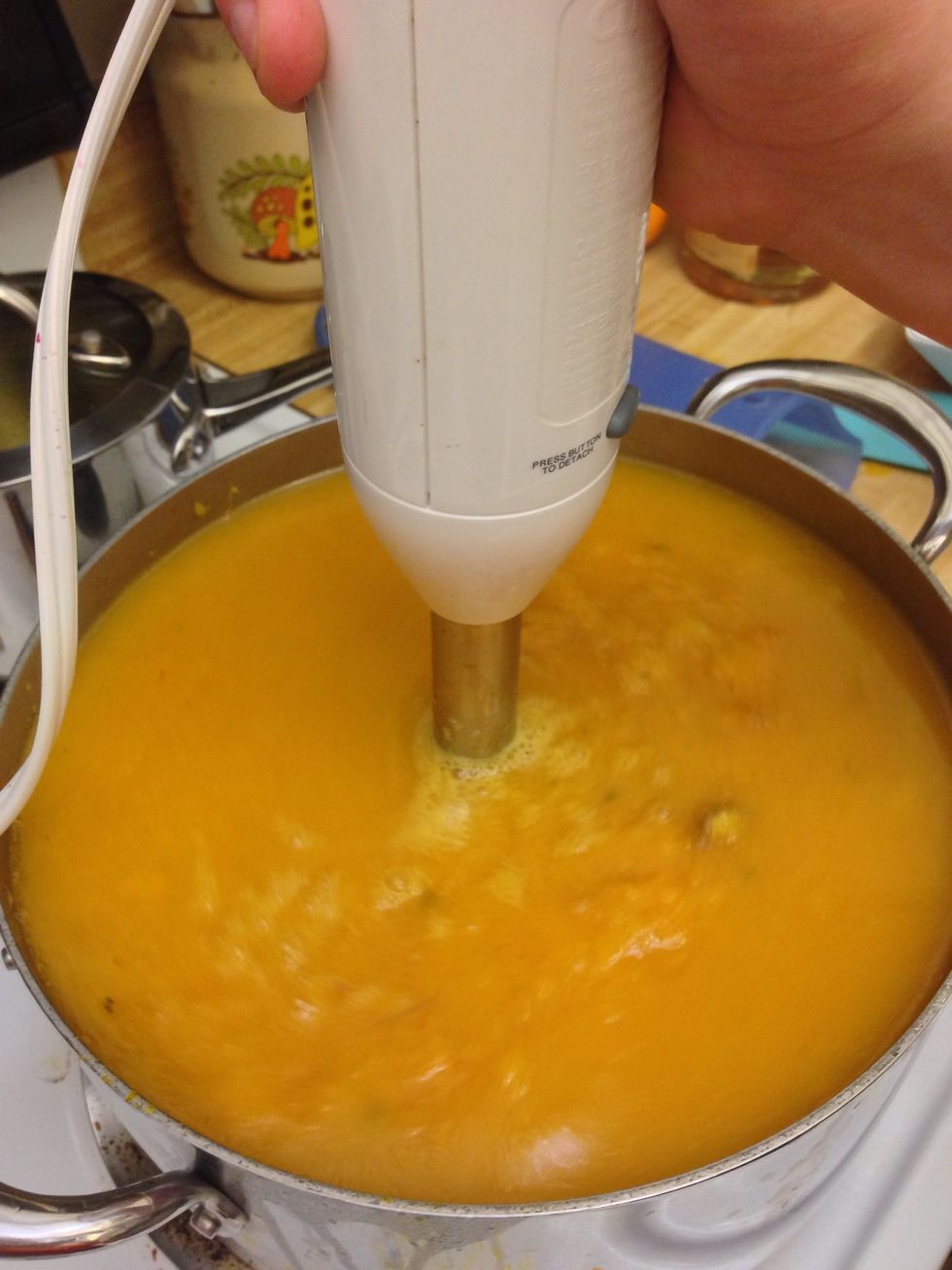 Blend with an emmersion blender, or blender.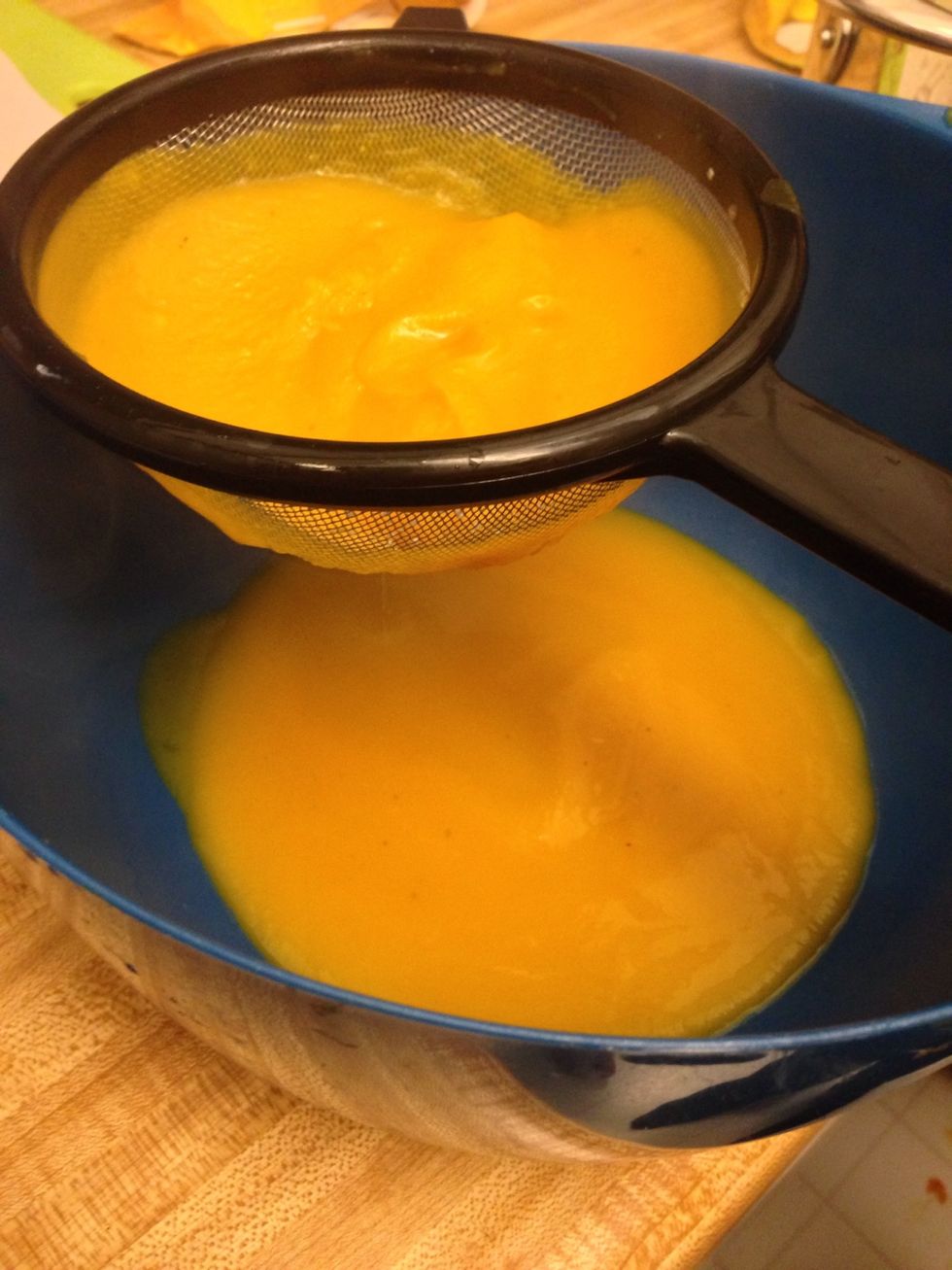 Strain through a chinois, fine mesh strainer, or cheese cloth.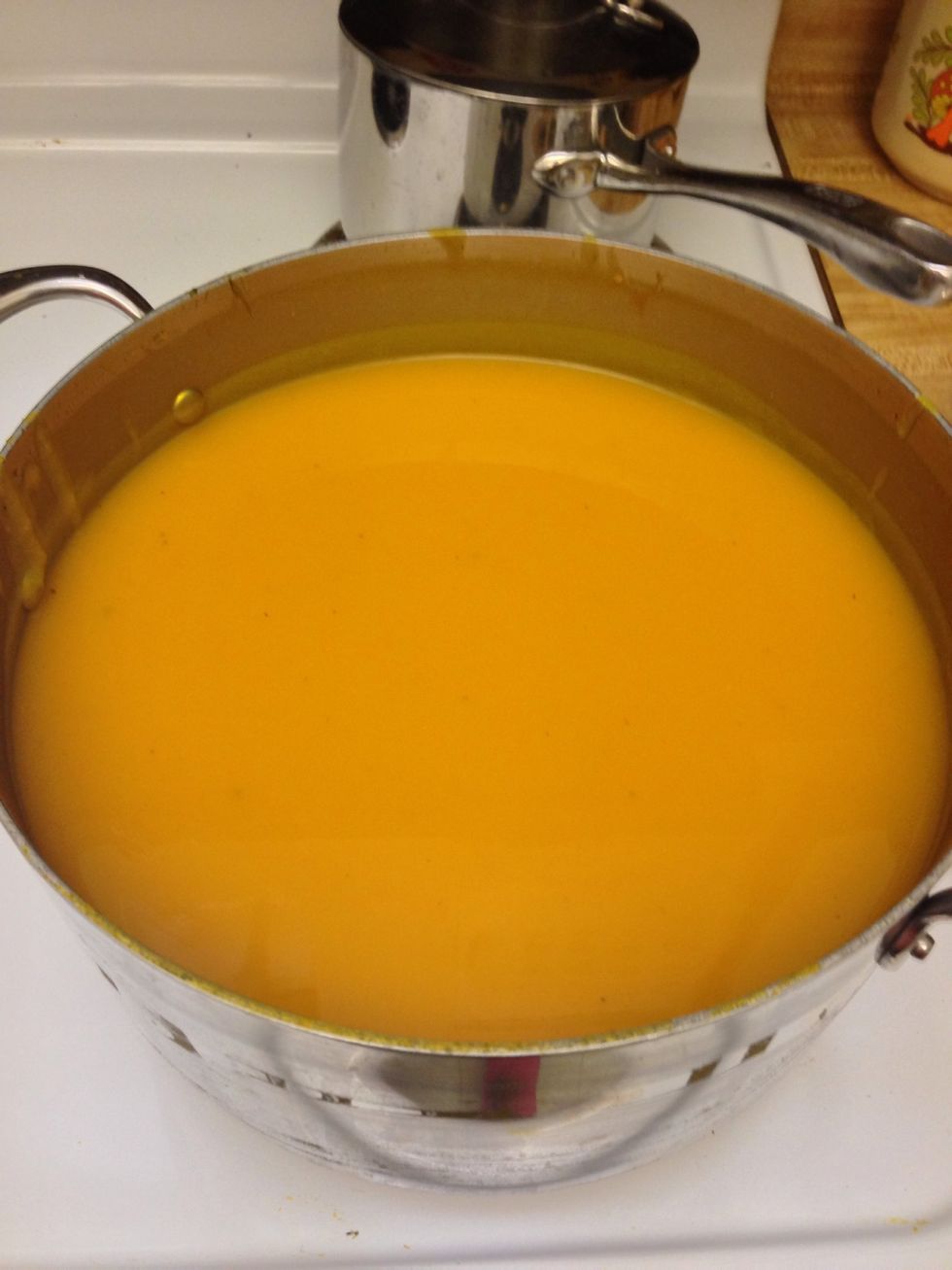 Transfer back to large pot.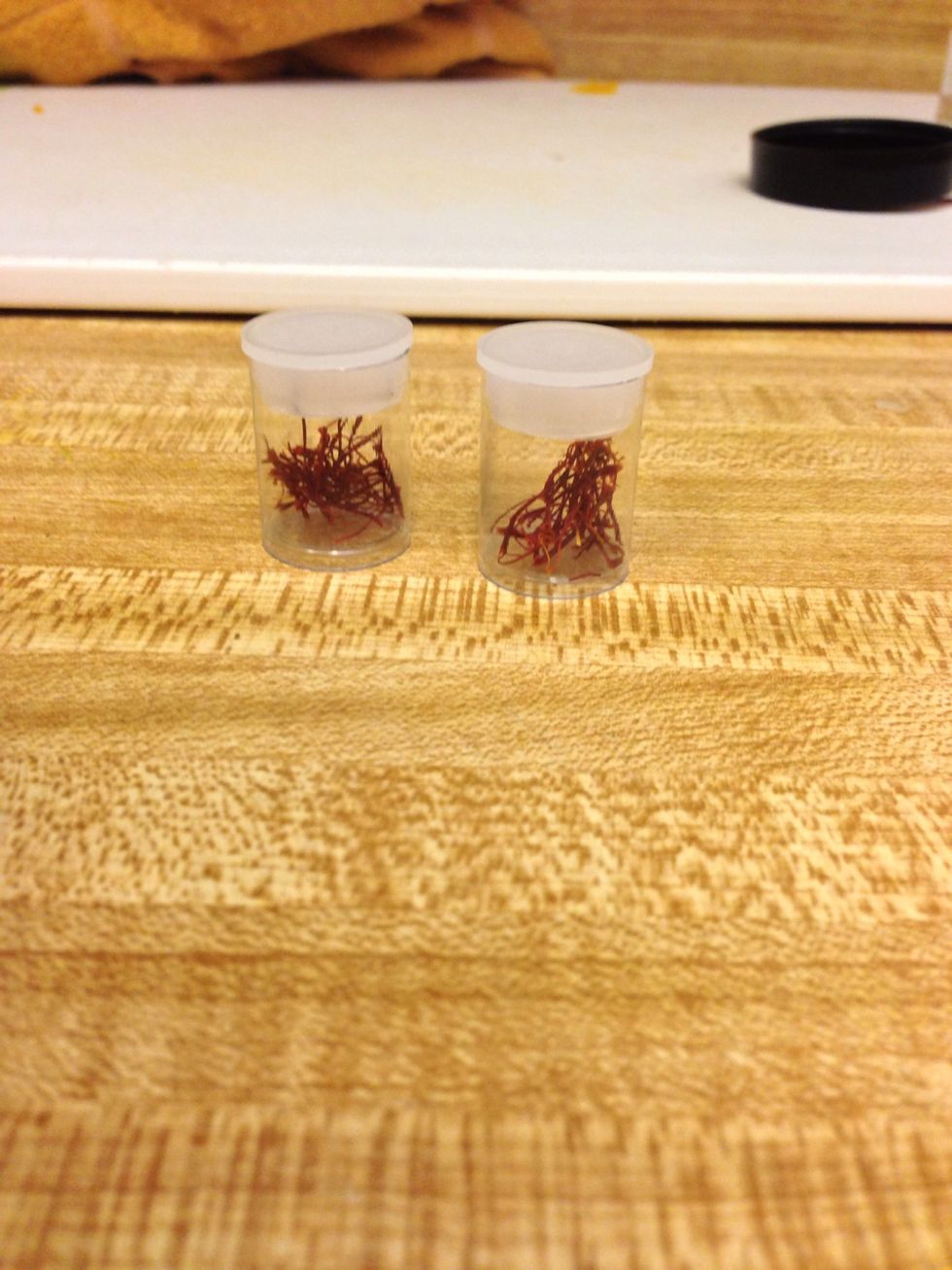 Now you will be making a saffron infused olive oil.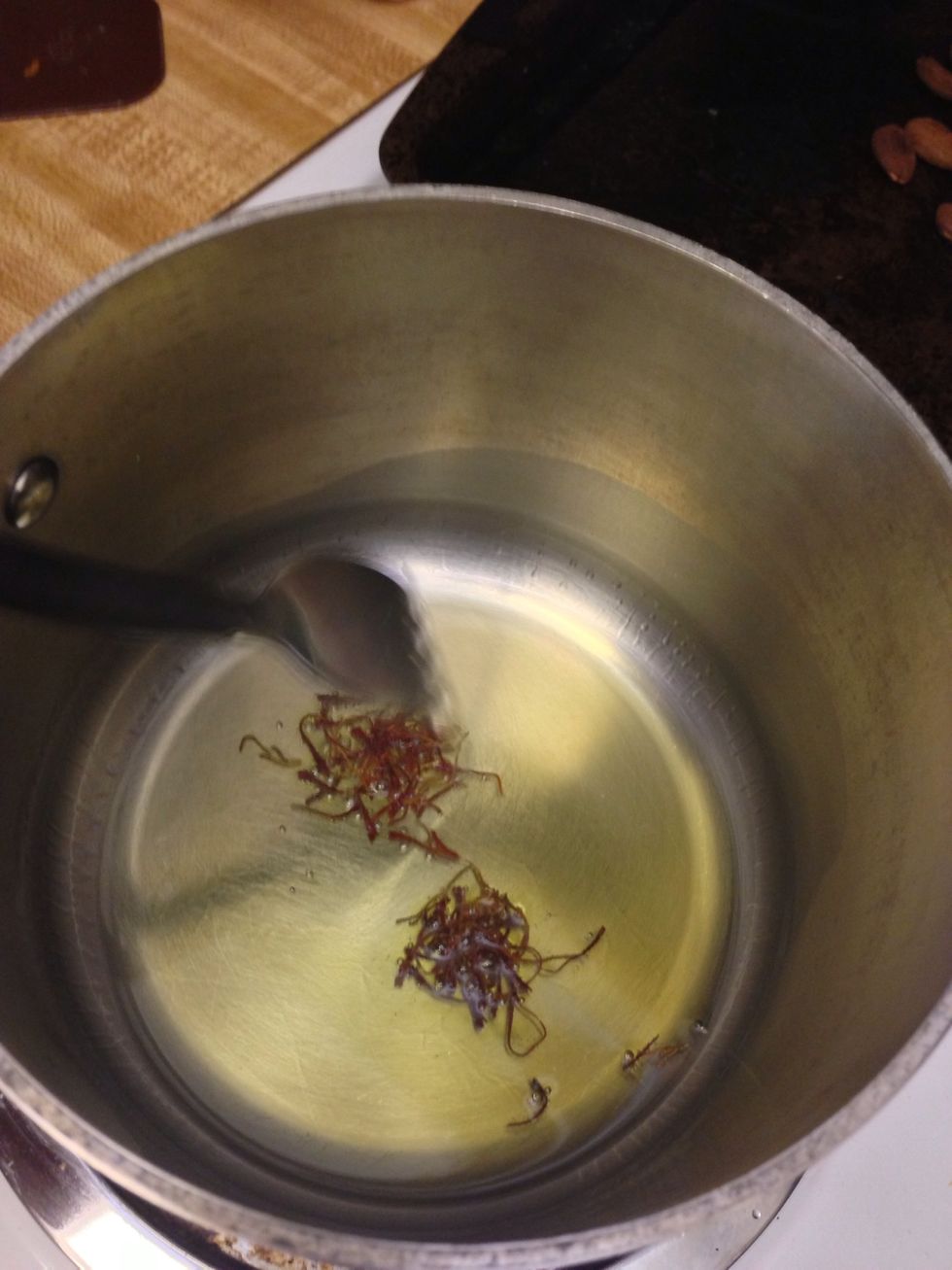 Heat oil on MEDIUM LOW HEAT, make sure the oil isn't too hot. Heat the saffron for 30 seconds.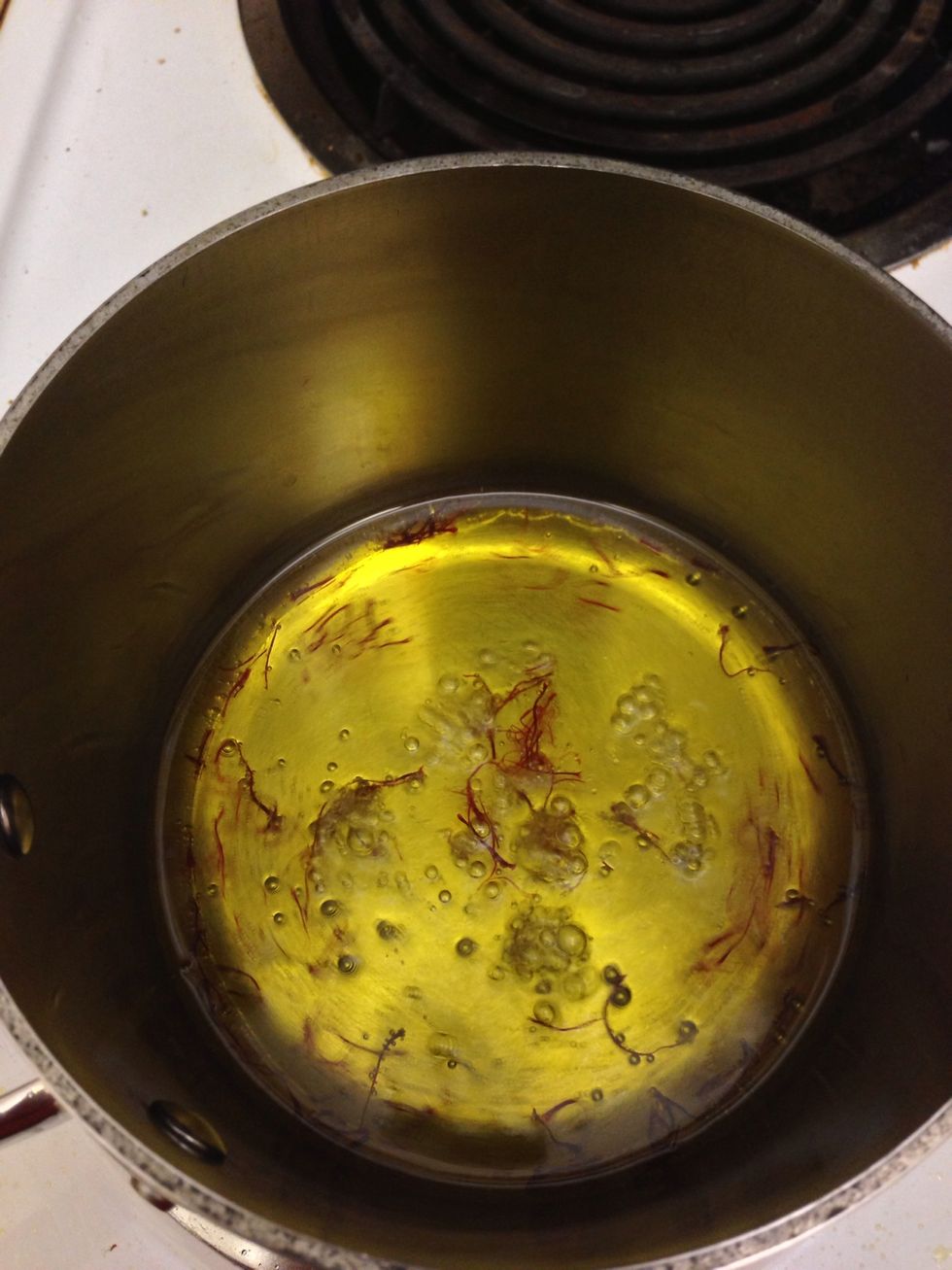 Add 1/2 cup water. Make sure the oil isn't too hot or it will splatter. Bring to a boil. Let sit for 10 minutes while the soup reheats and the oil absorbs the saffron and lends a beautiful gold color.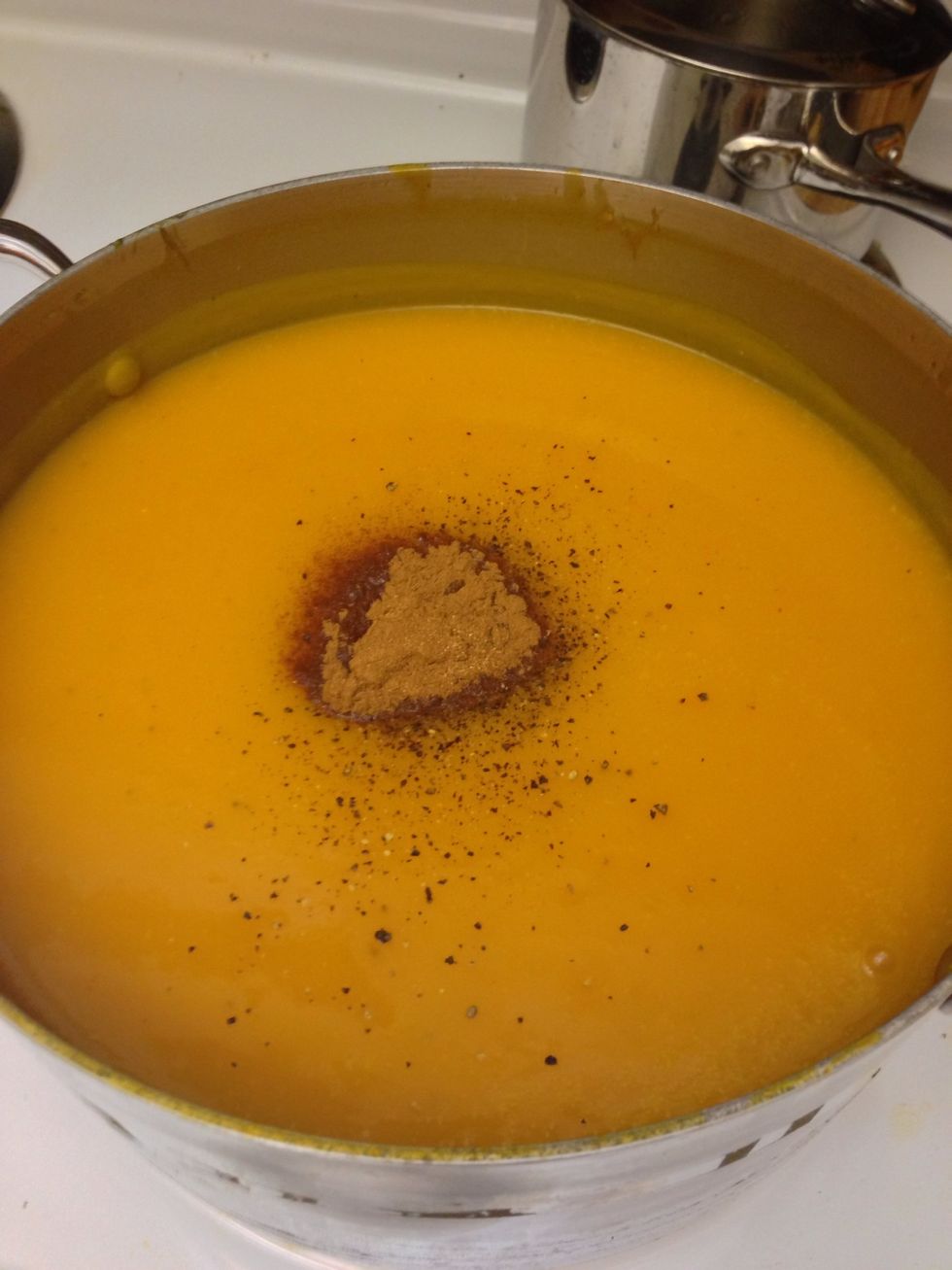 Add spices to soup.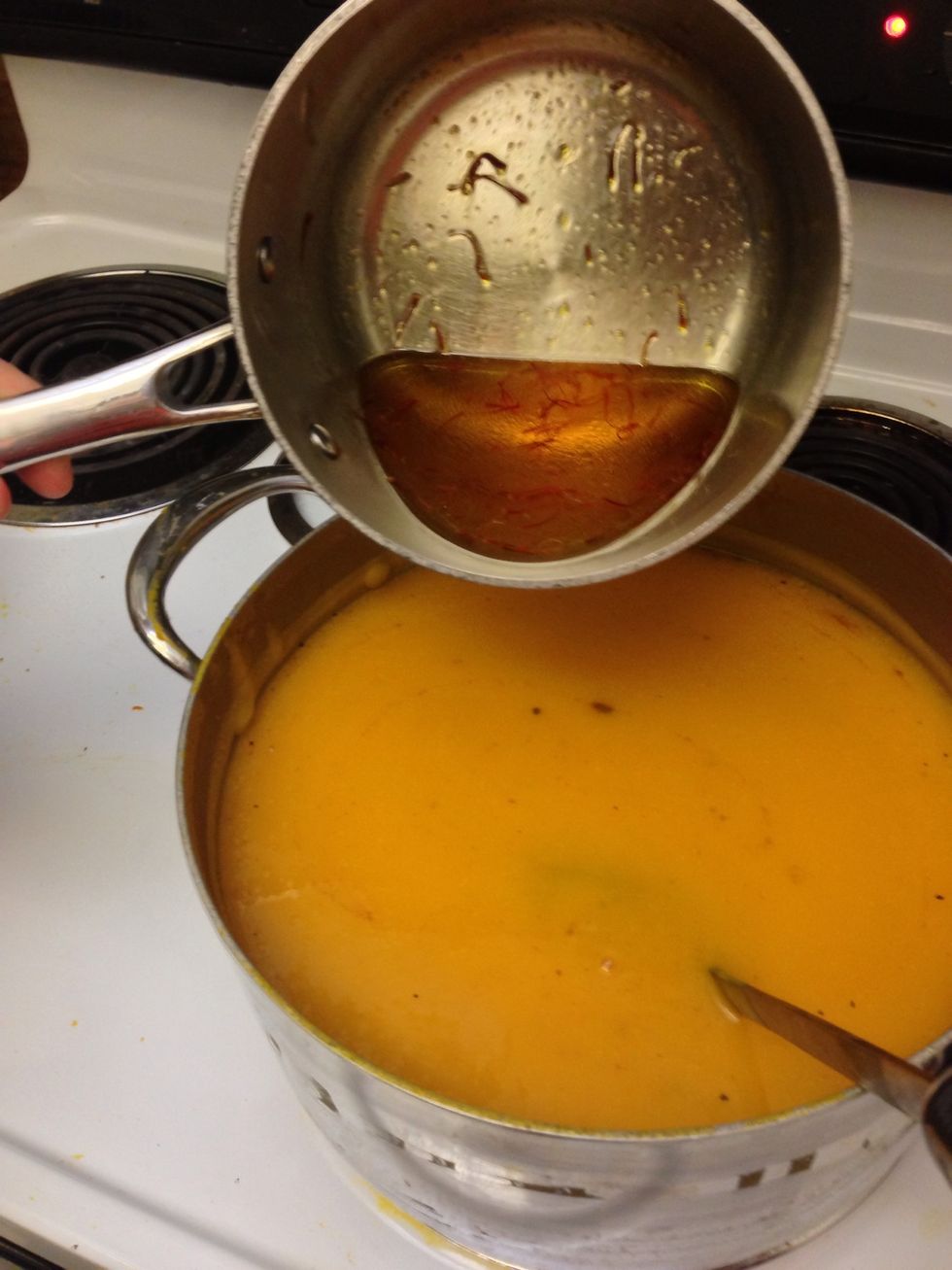 Pour in saffron infused oil, threads and all. Cook for 10 minutes.
Remove from heat and whisk in creme fraiche.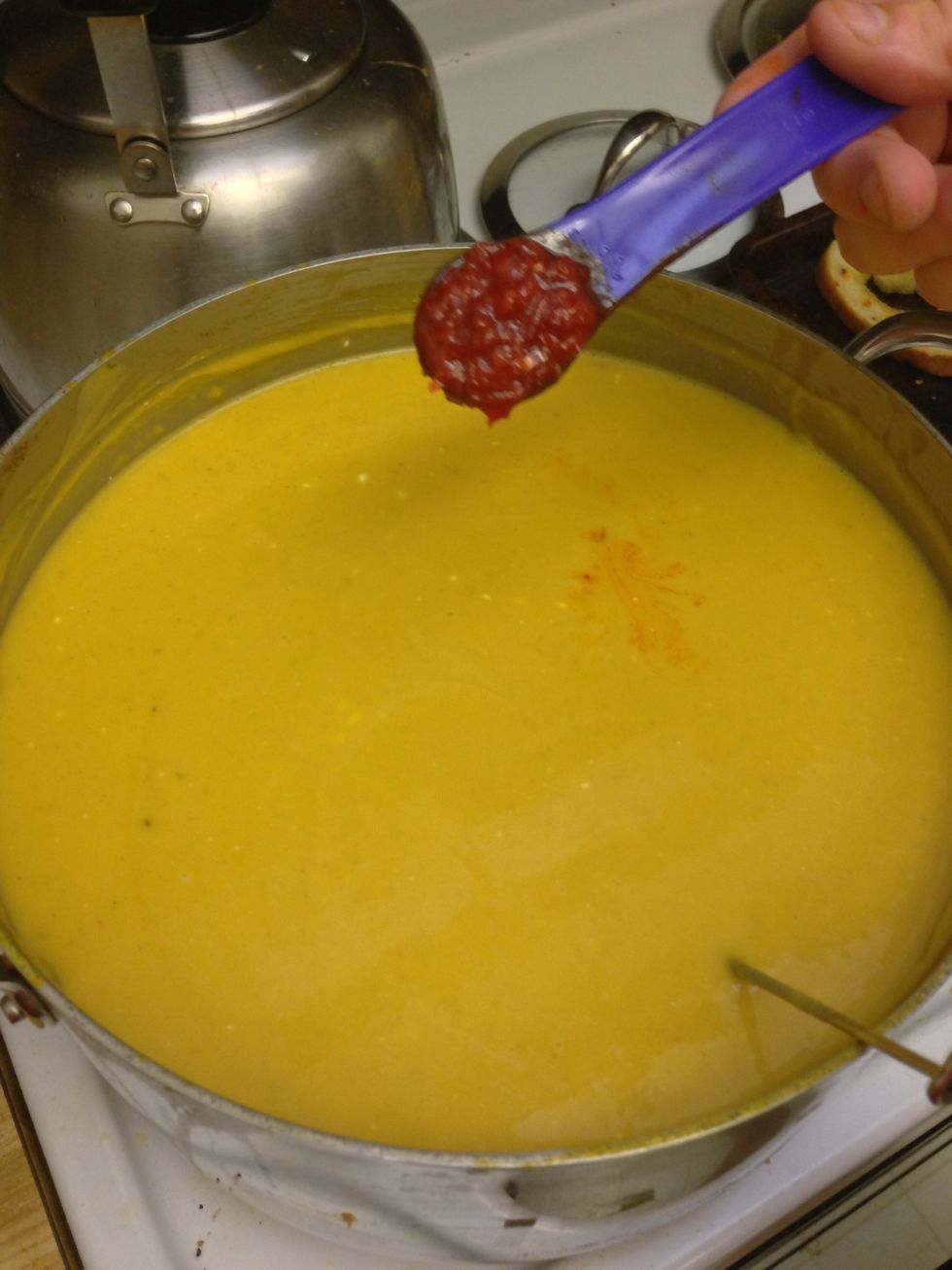 Add Harissa and salt and pepper to taste.
Now to make the crostini.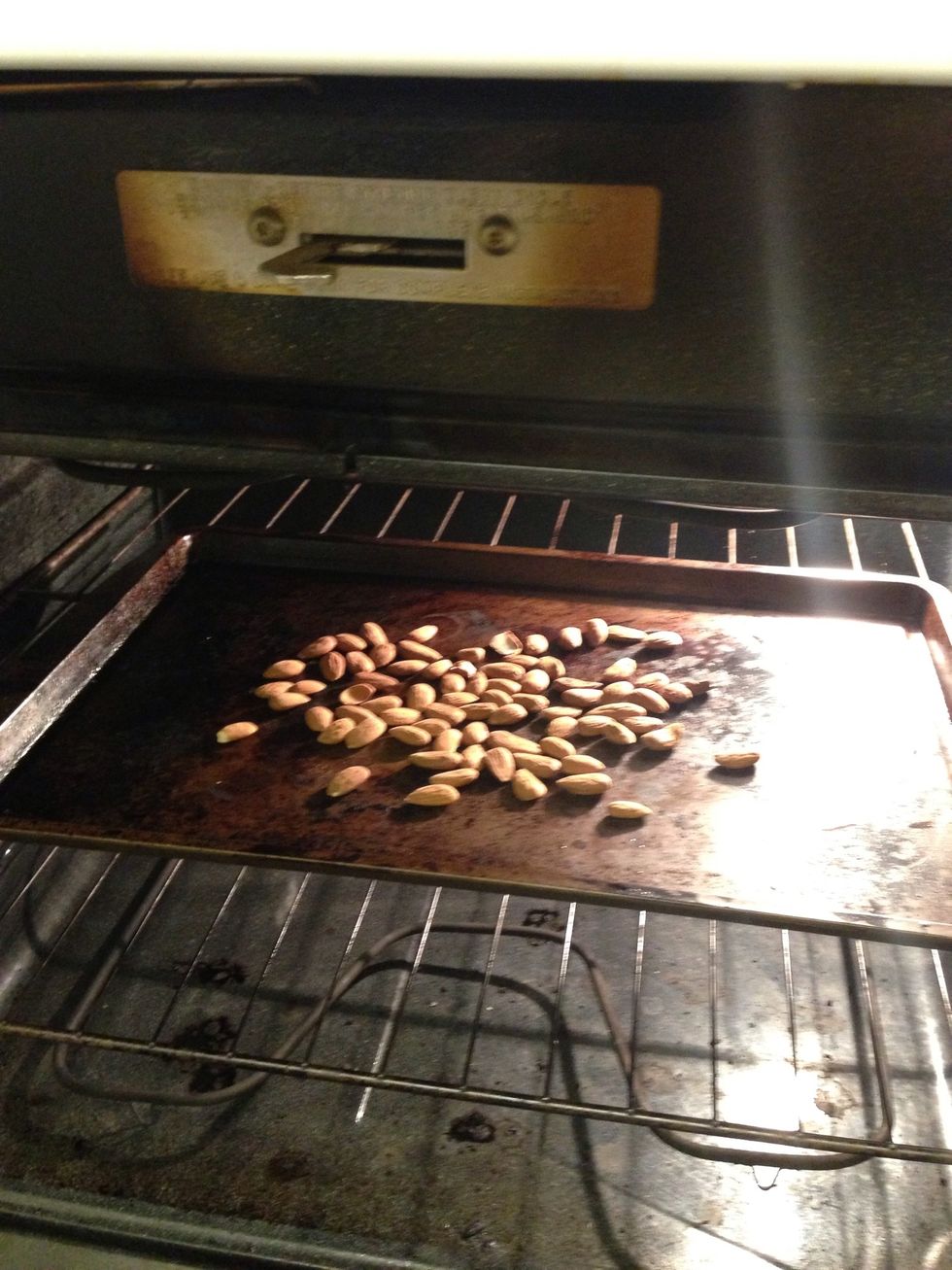 Toast raw almonds at 325 degrees for 10-15 minutes stirring every few minutes.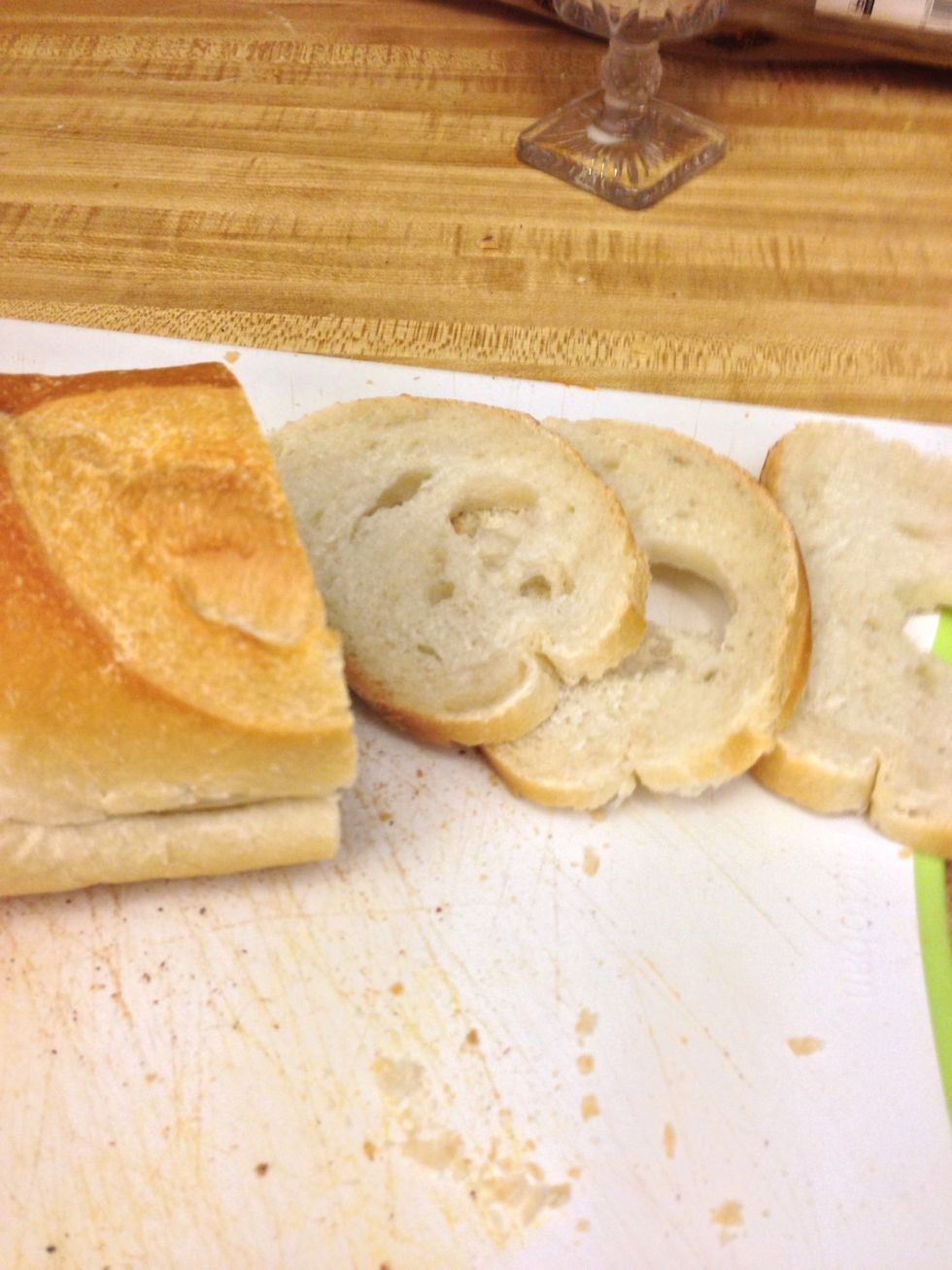 Cut bread into thin slices.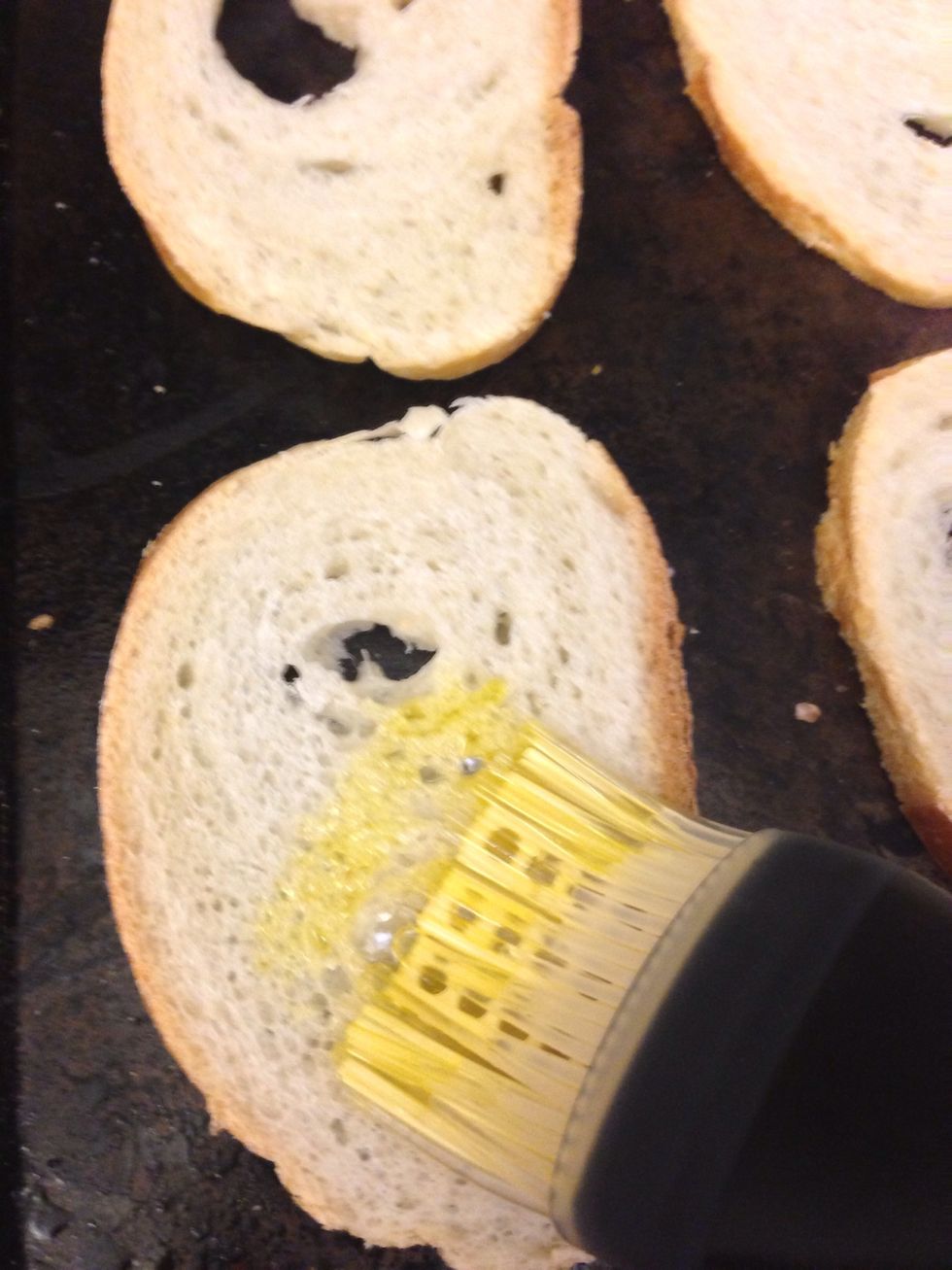 Brush with olive oil.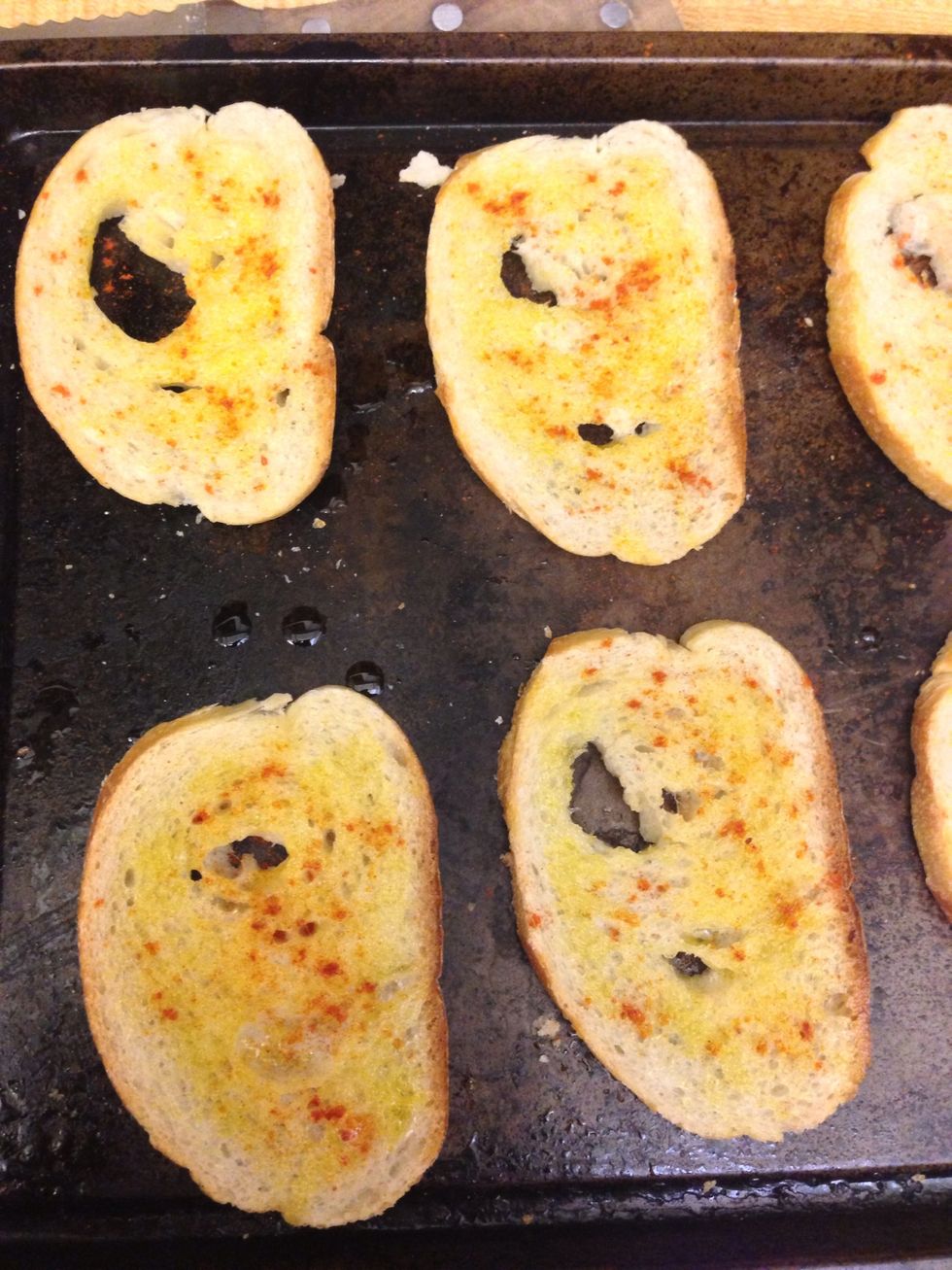 Sprinkle with paprika.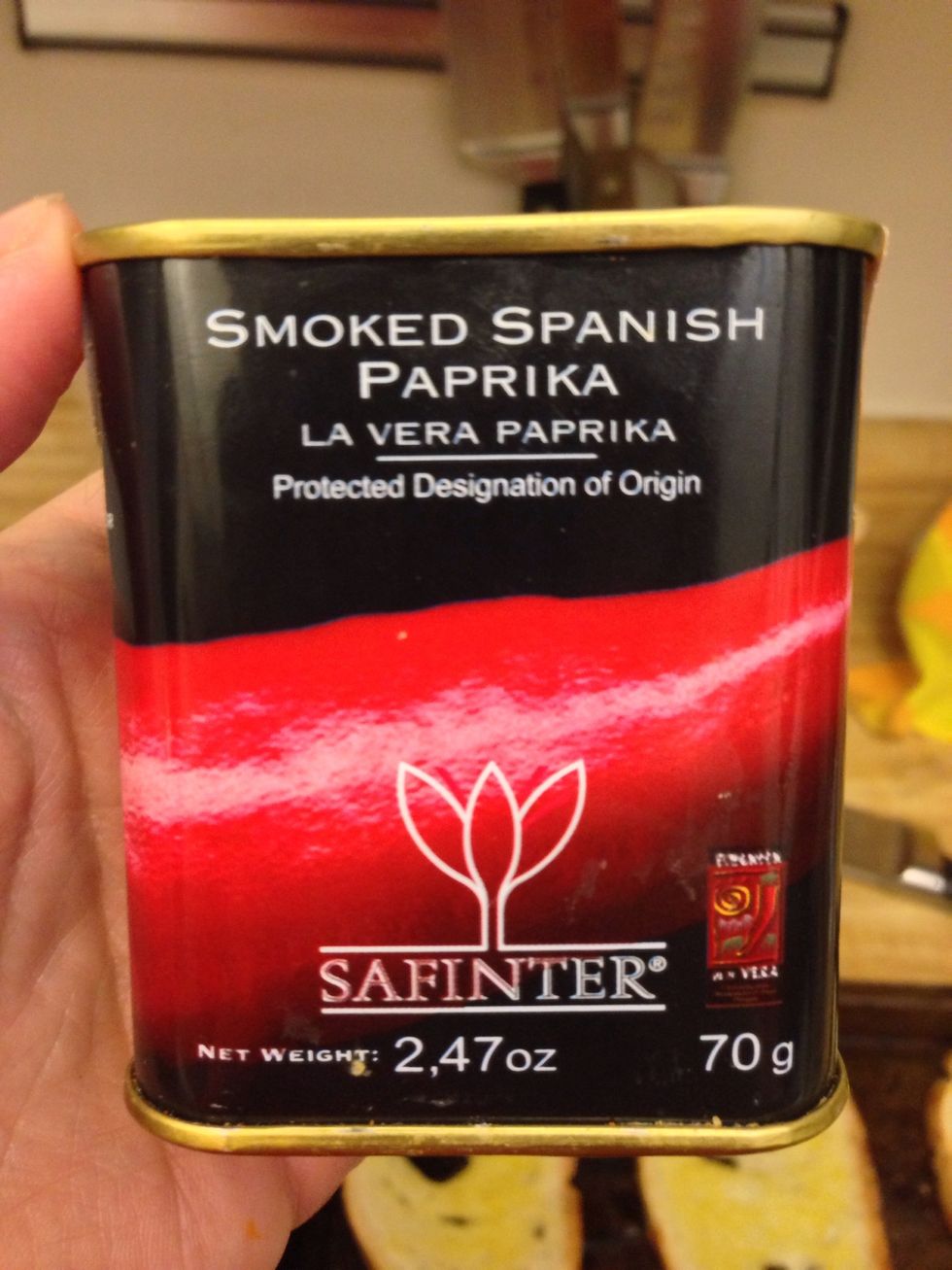 This is the best paprika I've found.
Place crostini in oven when almonds are done.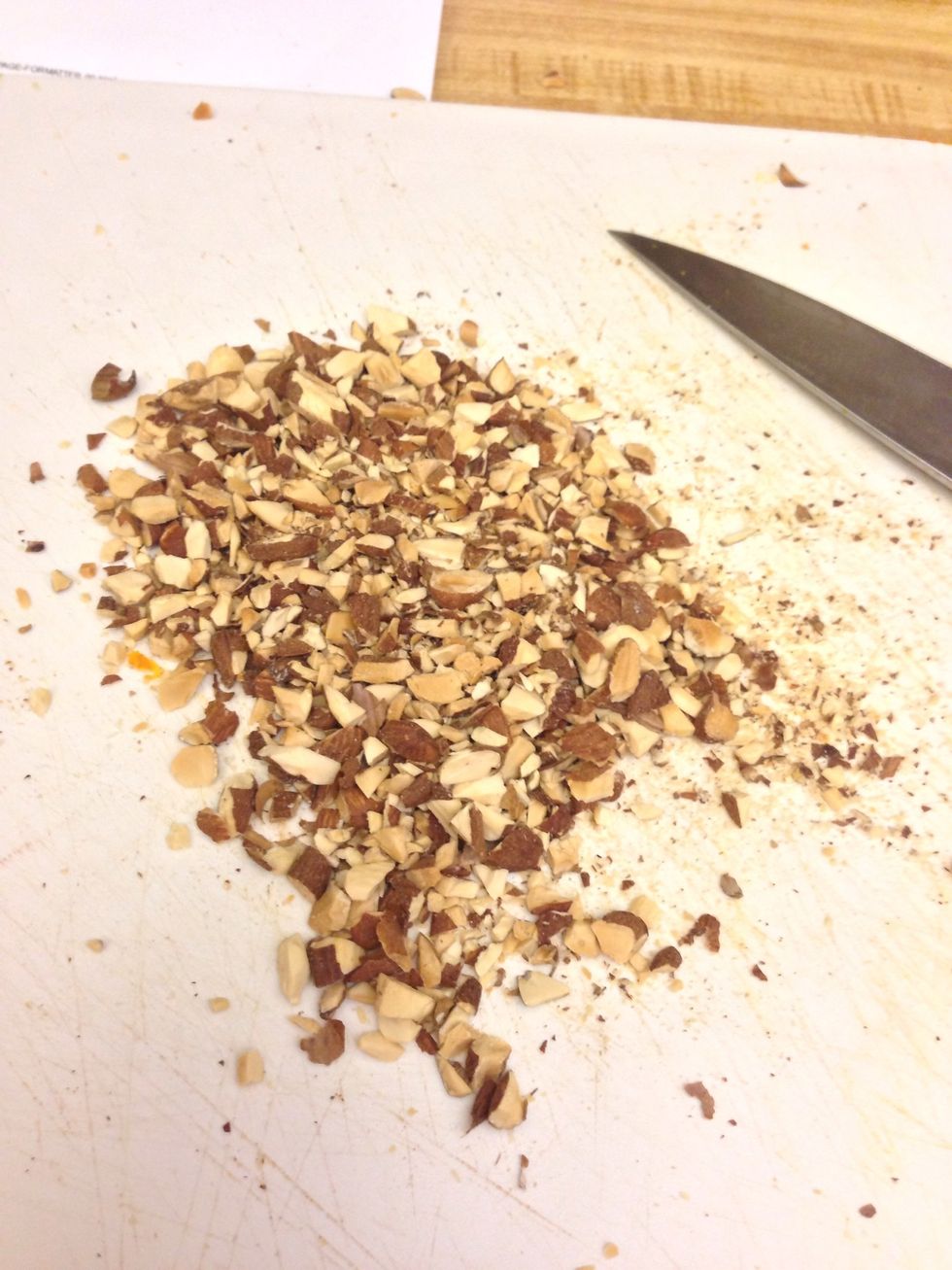 Coarsely chop almonds.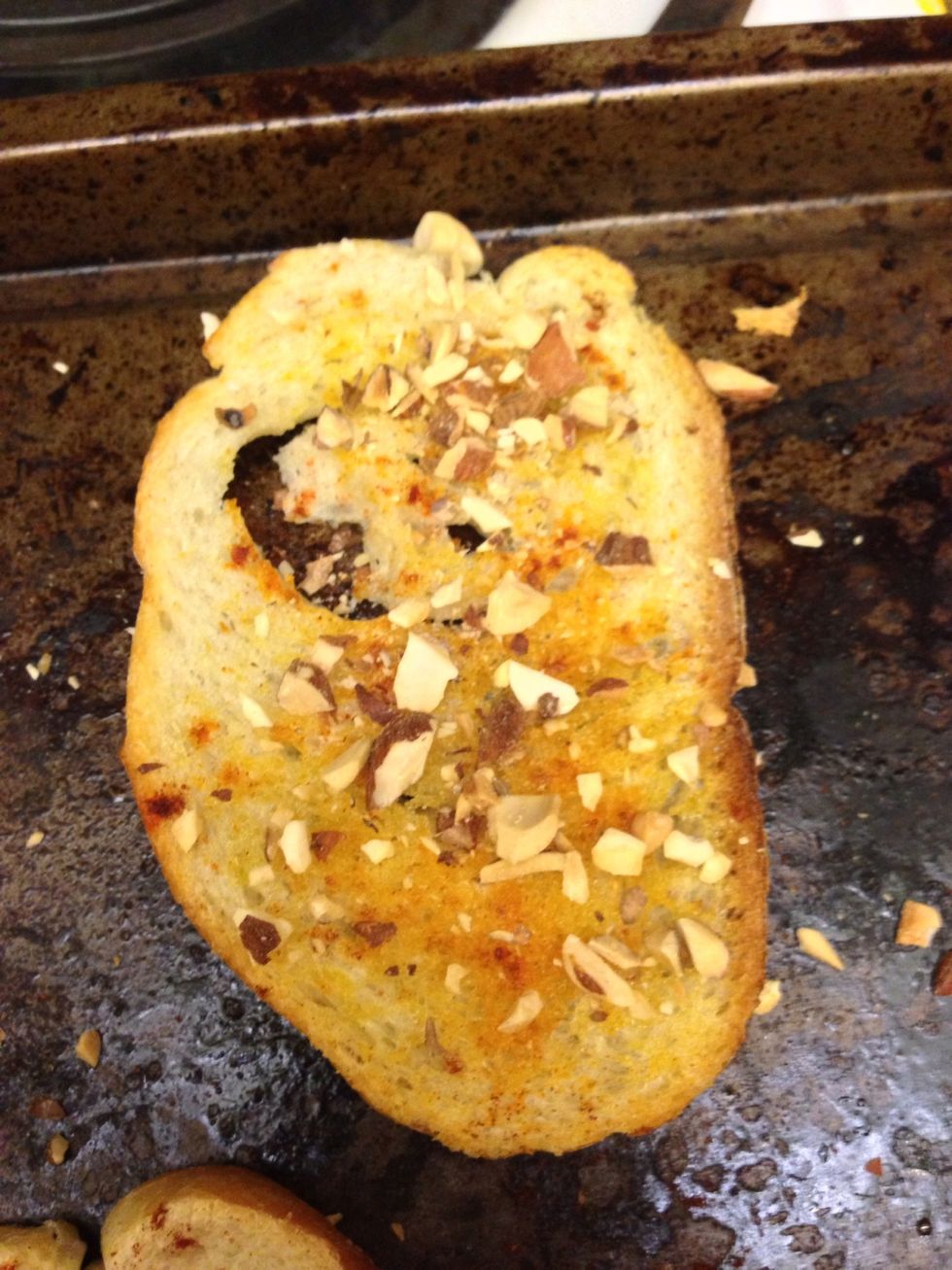 Sprinkle almonds on the crostini.
Garnish soup with chives.
Place crostini on top and serve.
4.0 Butternut squash
6.0Tbsp Undated butter
12.0c Vegetable stock
4.0tsp Olive oil
2.0pch Saffron
1/2c Water
1.0tsp Ground cinnamon
1/2tsp Grated nutmeg
2.0pch Cloves
1.0c Creme fraiche
1/2Tbsp Harissa
Finely chopped chives
Almond crostini recipe:
1.0 Loaf of artisan bread
Olive oil
Smoked or Spanish paprika
1/4c Toasted almonds