I like to serve brunch guests this lovely spring salad using fresh, in season veggies, garnished with potato hash, smoked salmon and poached egg.
43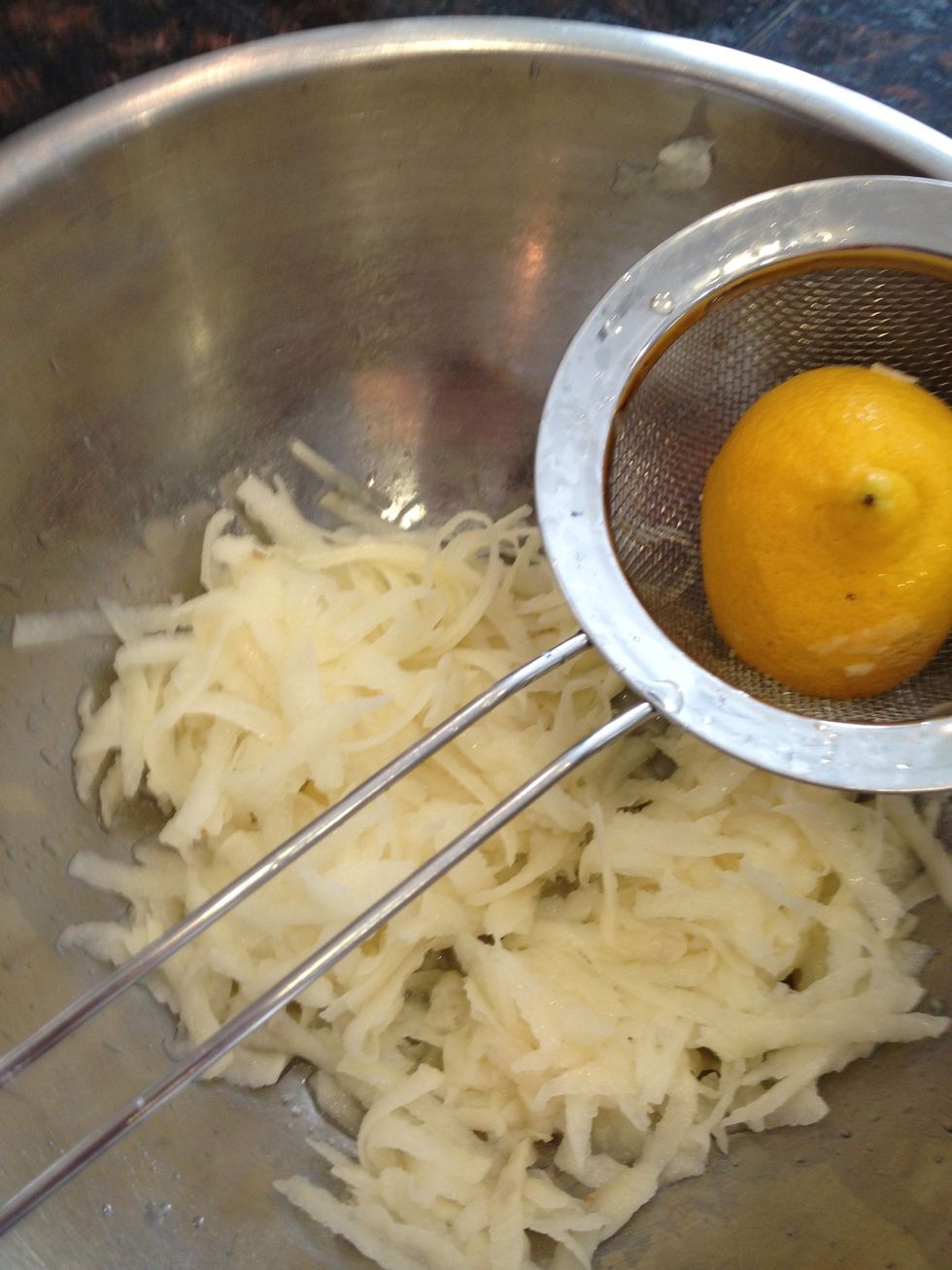 Peel and grate the sweet and Russet potatoes separately and squeeze some lemon in for flavor. Wrap in paper towel to squeeze out moisture and let dry.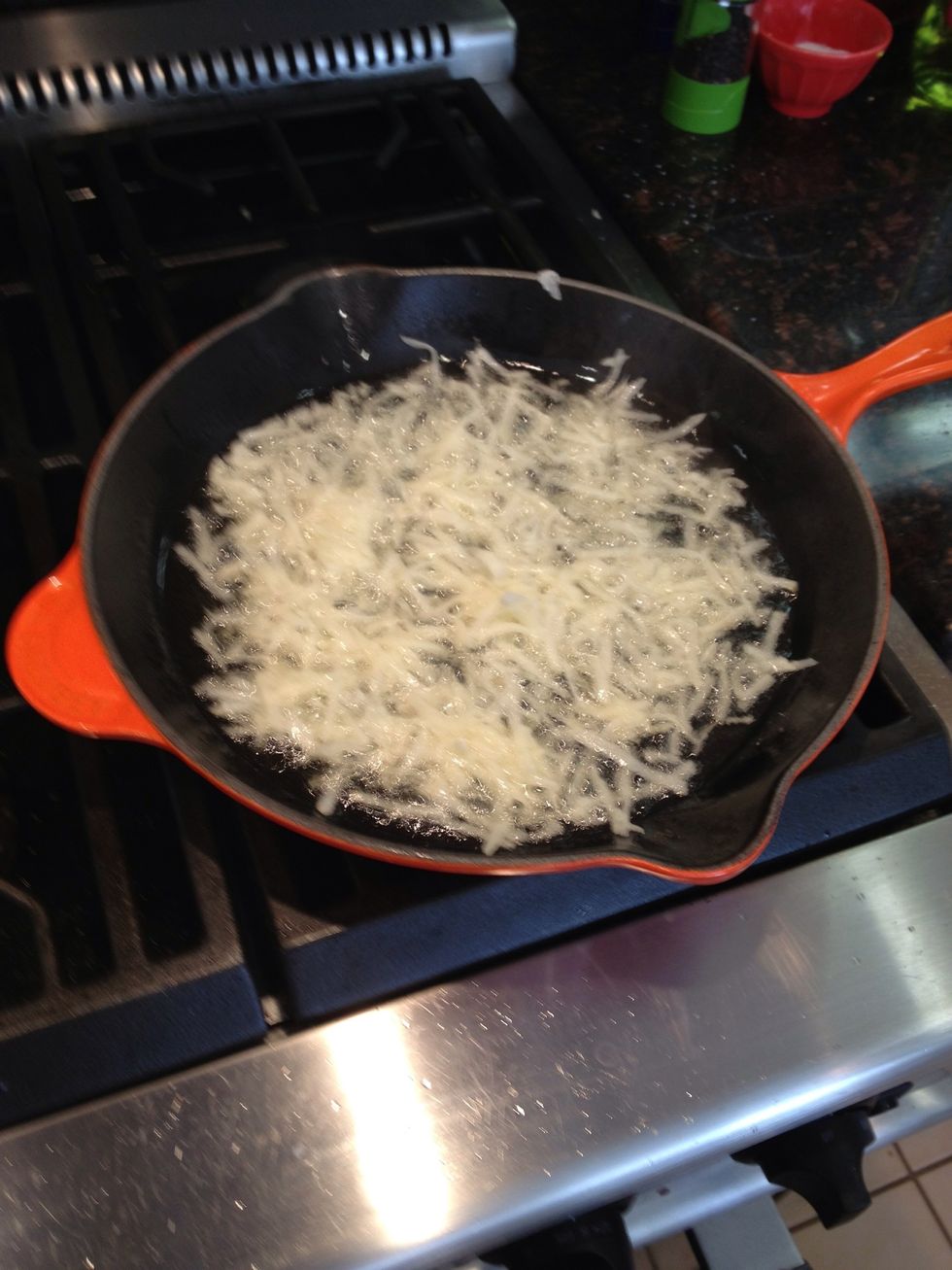 Add a paper-thin layer of the sweet potato to a saucepan of grapeseed oil. Let them get crispy, then flip. Remove when both sides are crispy. Do the same for the Russet potato.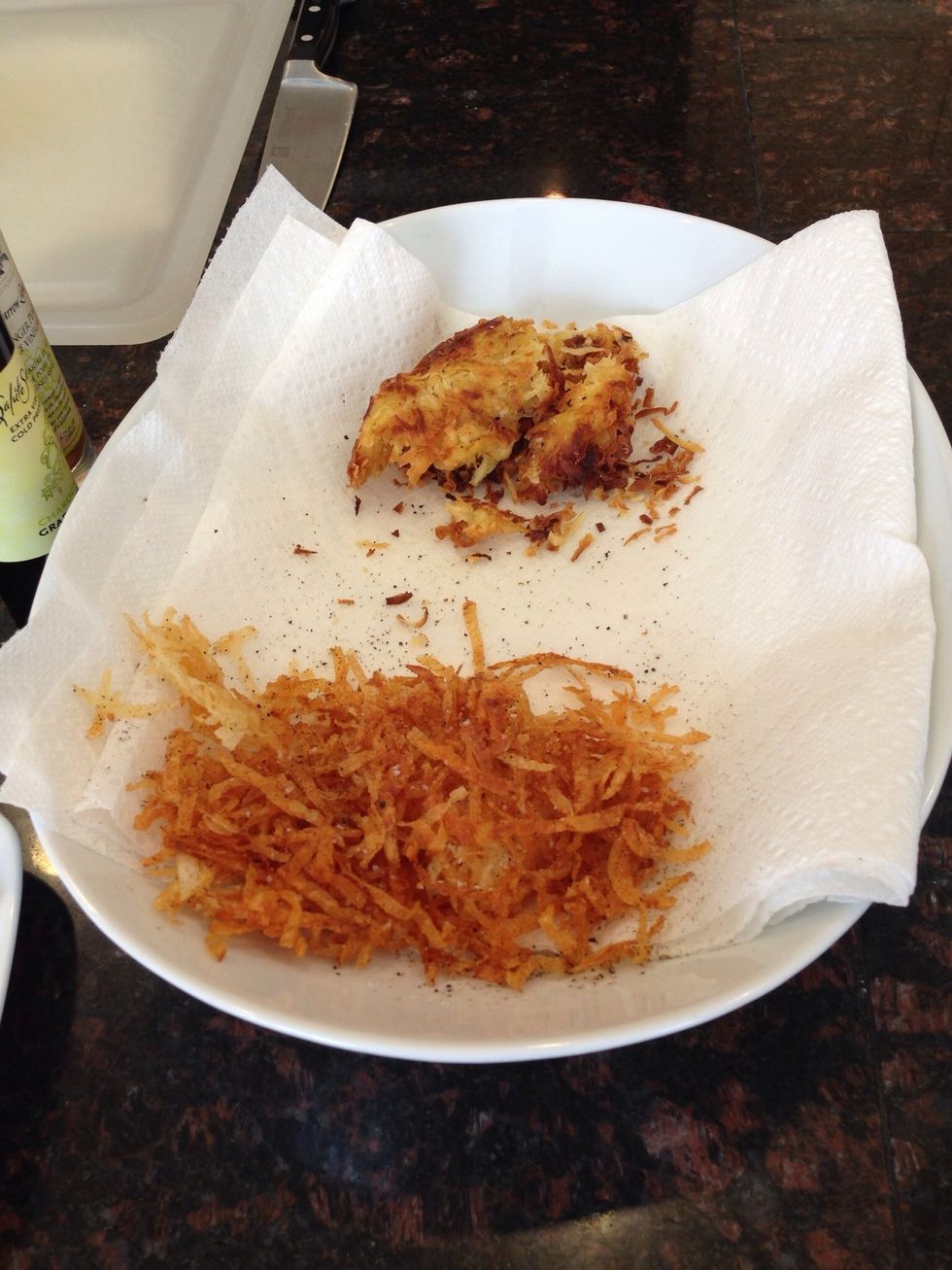 Finished product, russet and sweet potatoes. Drain excess oil with a paper towel.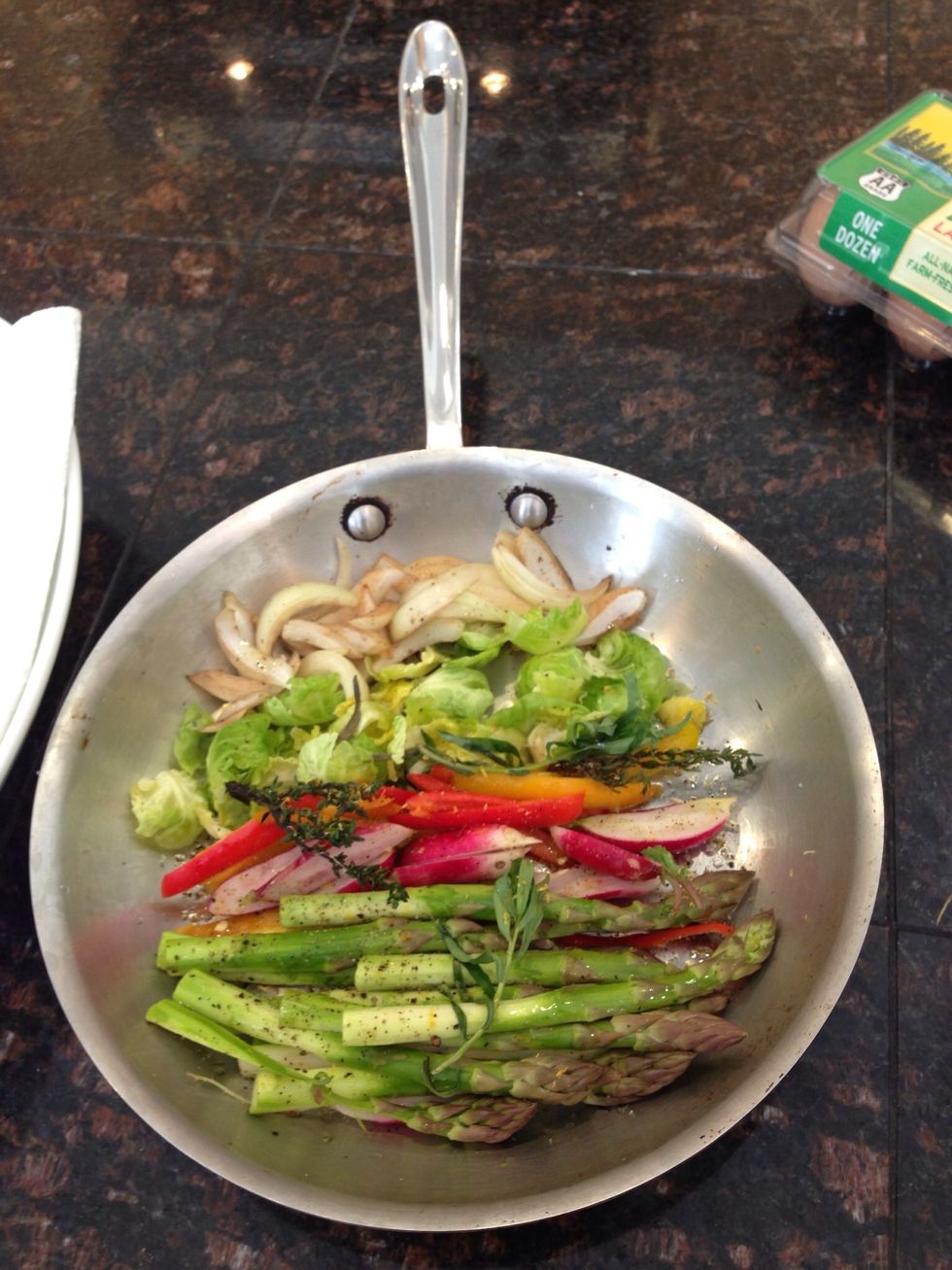 Prepare fresh veggies in a saucepan by chopping and adding a little salt, pepper, and grapeseed oil.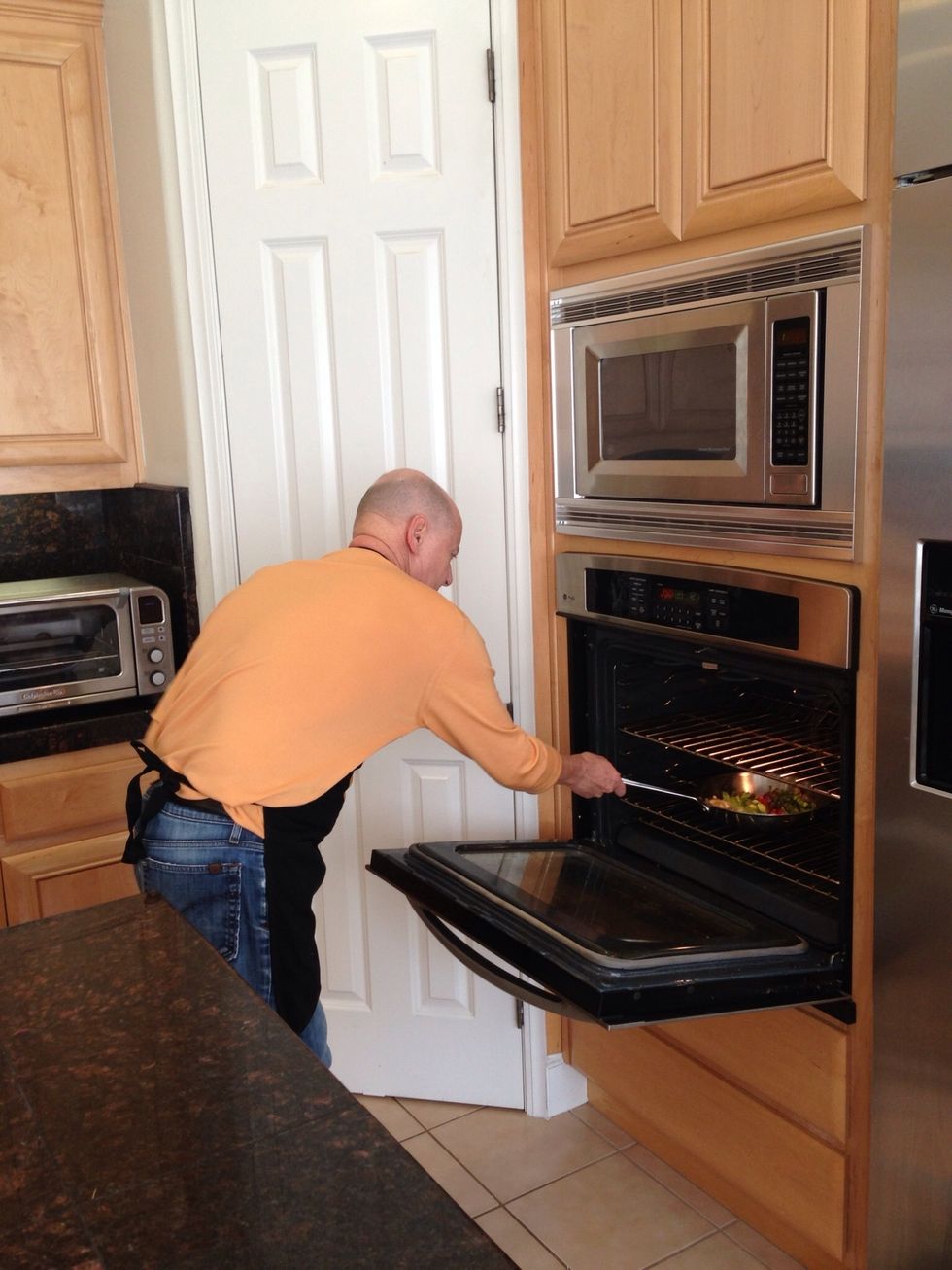 Pop the vegetables in the oven at 400 for 5 minutes to lightly roast, keeping them al dente.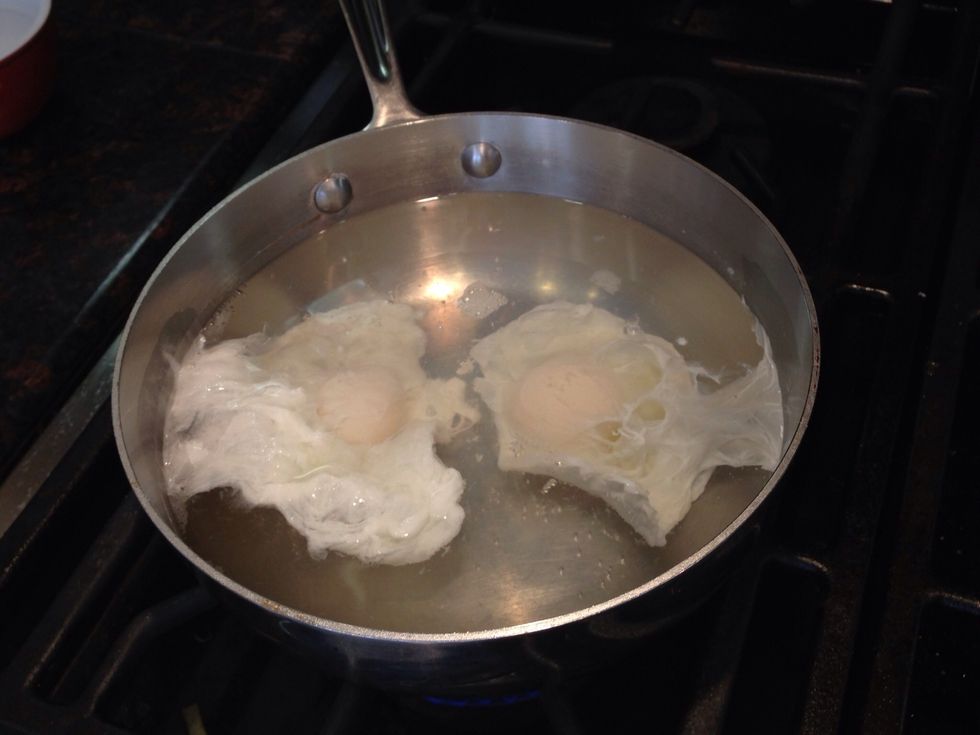 Simmer water and add a touch of salt. Crack one egg per bowl and pour each egg down the side of the water to keep its shape. Cook eggs at a slow simmer for 5 minutes and then remove from flame.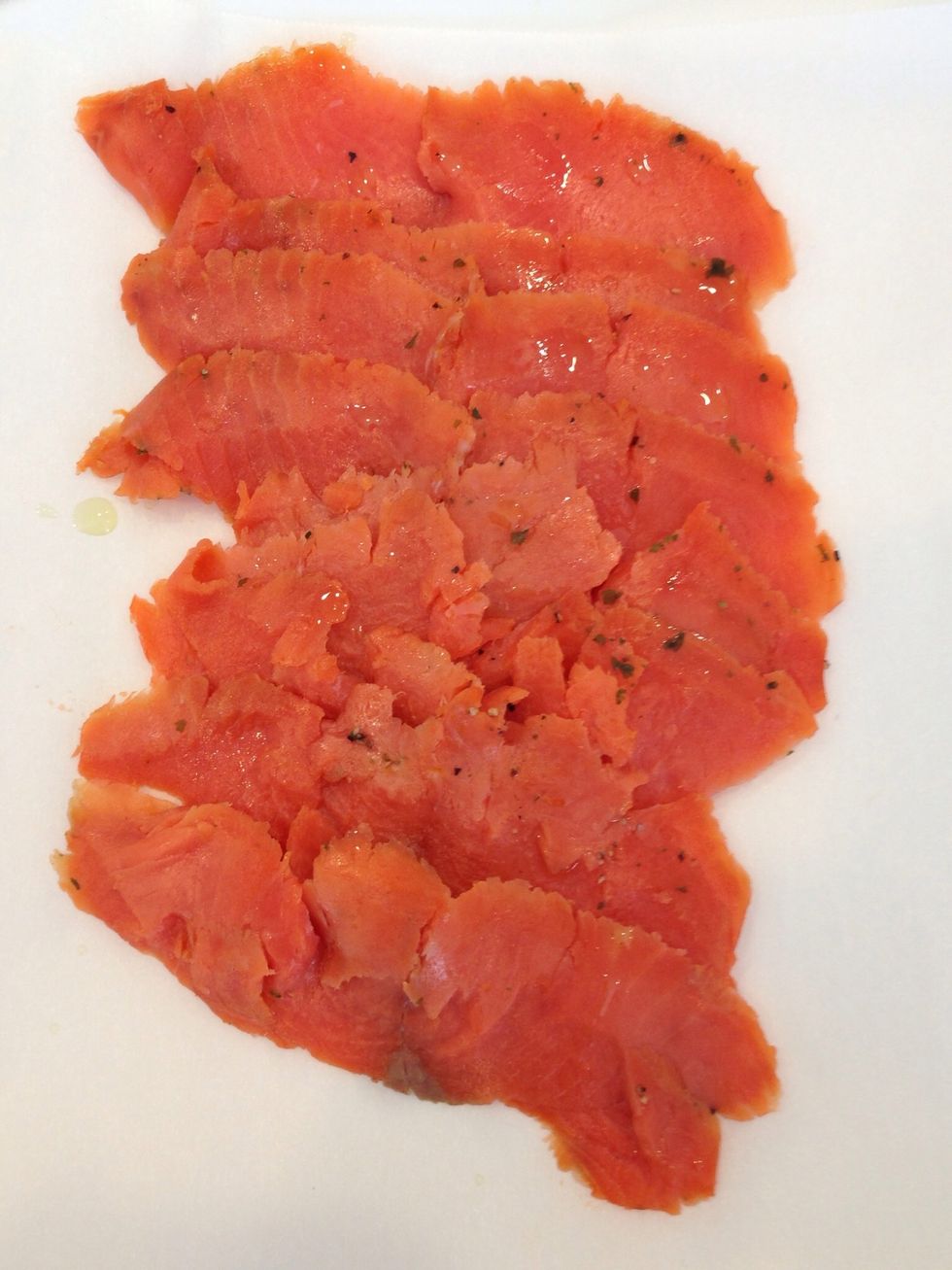 Prep your smoked salmon by adding a little pepper.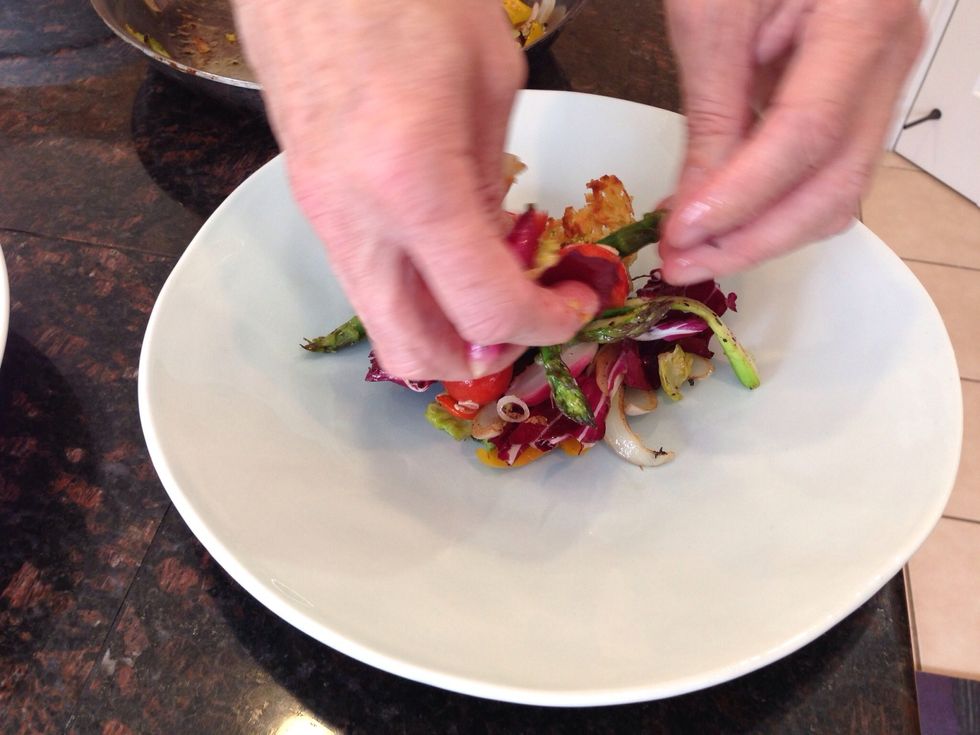 Assemble the potato hash and roasted veggies together, seasoning with a squeeze of lemon and salt.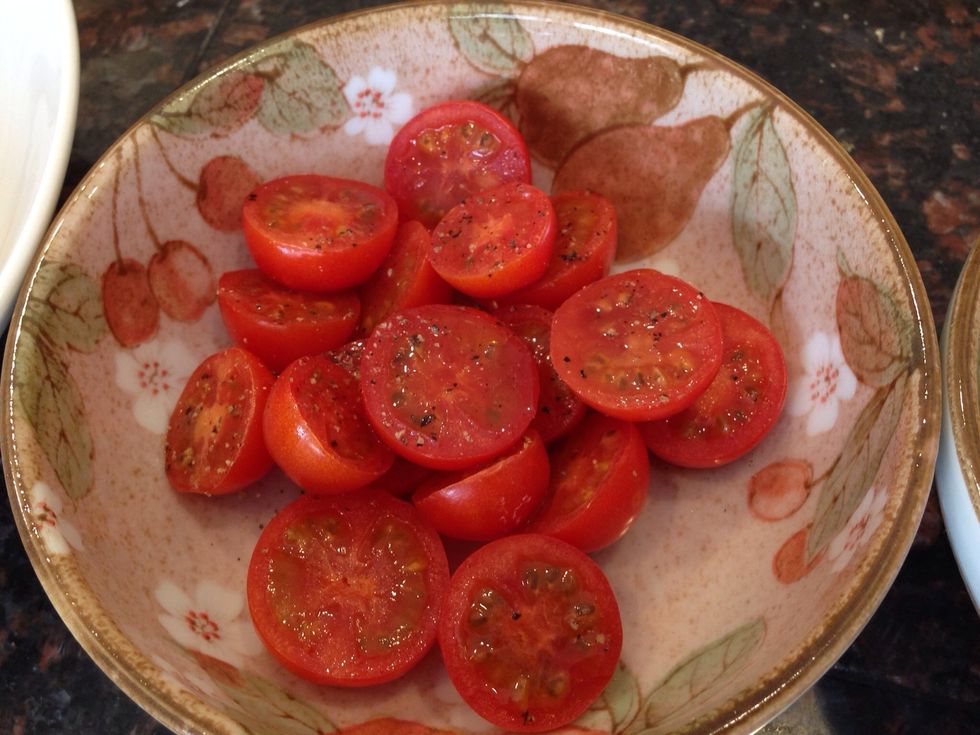 You can get creative and add some cold veggies to the salad too. I added these tomatoes from my own backyard to mix in with the roasted veggies. Yum!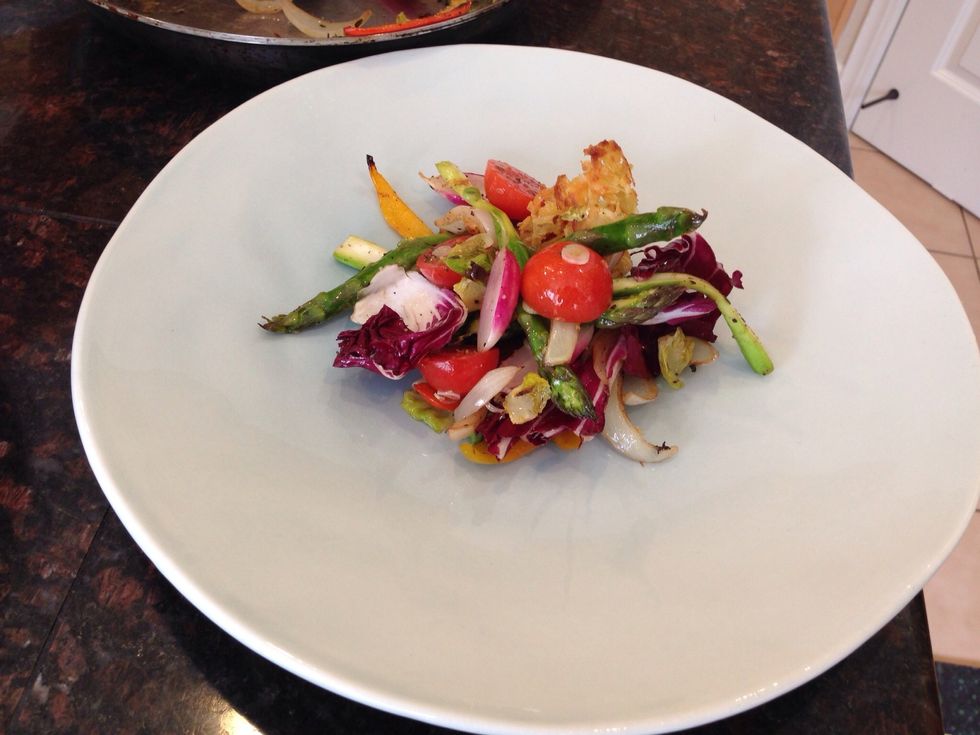 Be creative and festive with your plating.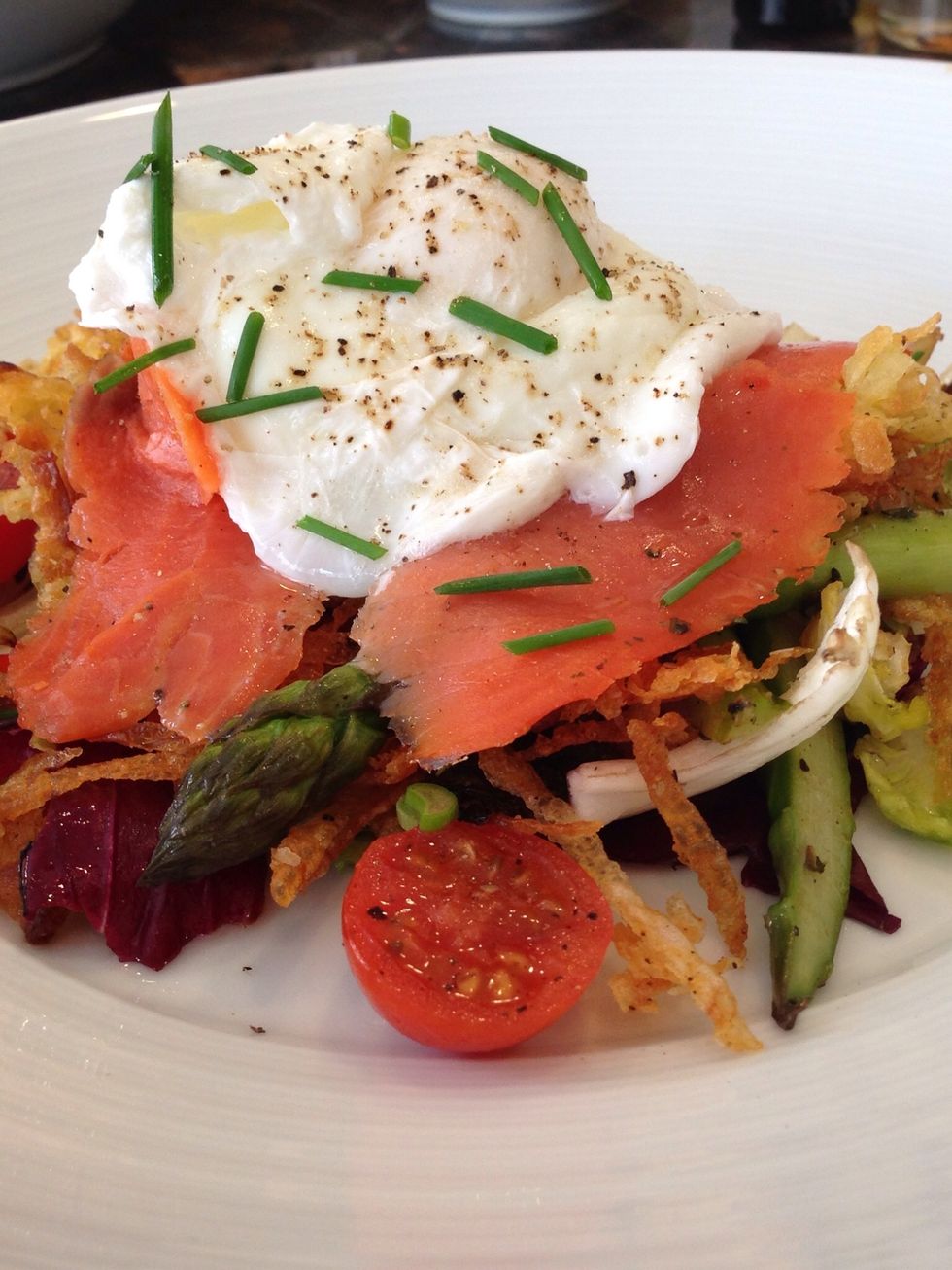 Add the smoked salmon and a poached egg to each dish, garnishing with chopped chives. And freshly ground pepper.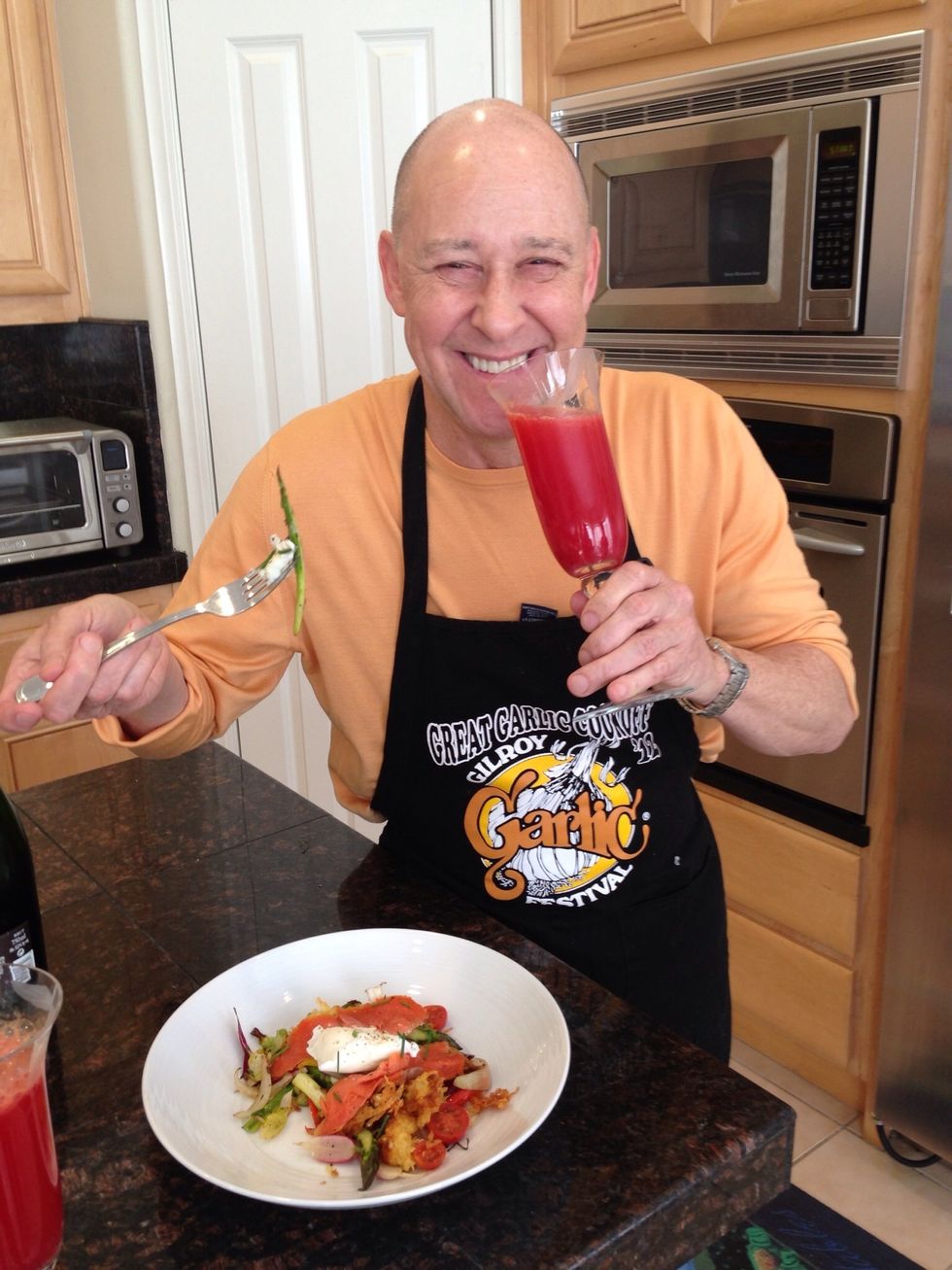 Enjoy tour brunch with my recipe for blood orange mimosas. Happy spring!
6.0 Slices of smoked salmon
Fresh veggies to roast
1.0 Russet potato
1.0 Sweet potato
2.0 Egg for poaching
0.0c Grape seed oil
1.0 Lemon
6.0 Blood oranges
1.0yd Champagne of choice
Bradley Ogden
James Beard Award-winning chef and restaurant vet. Love fresh, organic food & sharing recipes from my kitchen & upcoming restaurants. Tweet me at @chefbradleyo.