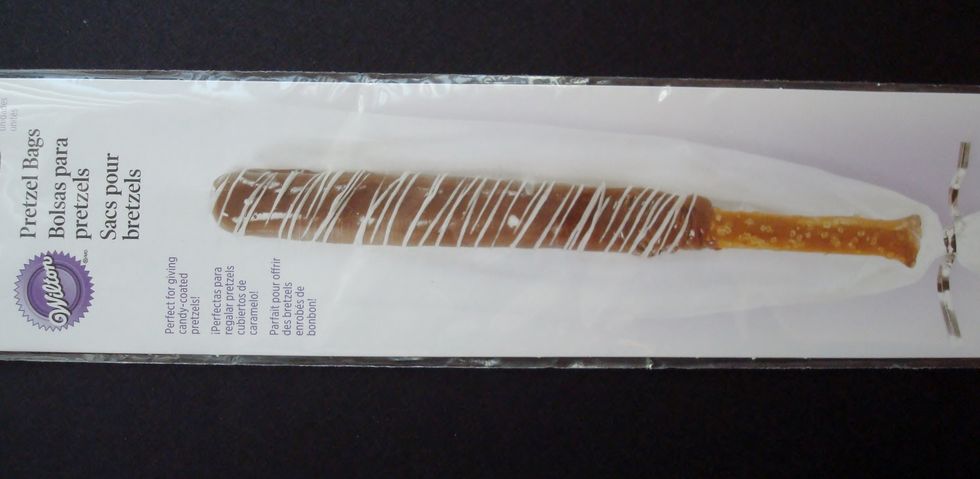 These are the bags that I used. You can find them in the Baking section at most stores.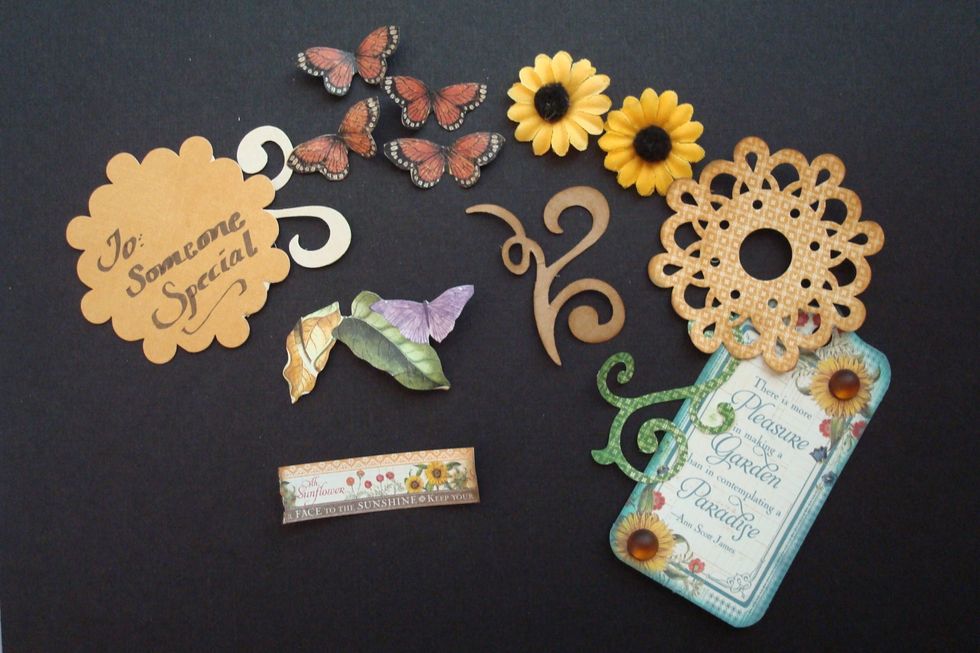 I've fussy cut some Spring elements that will be used to decorate the Pretzel bag. A couple of fabric flowers and a tag with a Spring message will also be used for decoration.
I used double sided tape to glue this banner all the way around the bottom of the bag.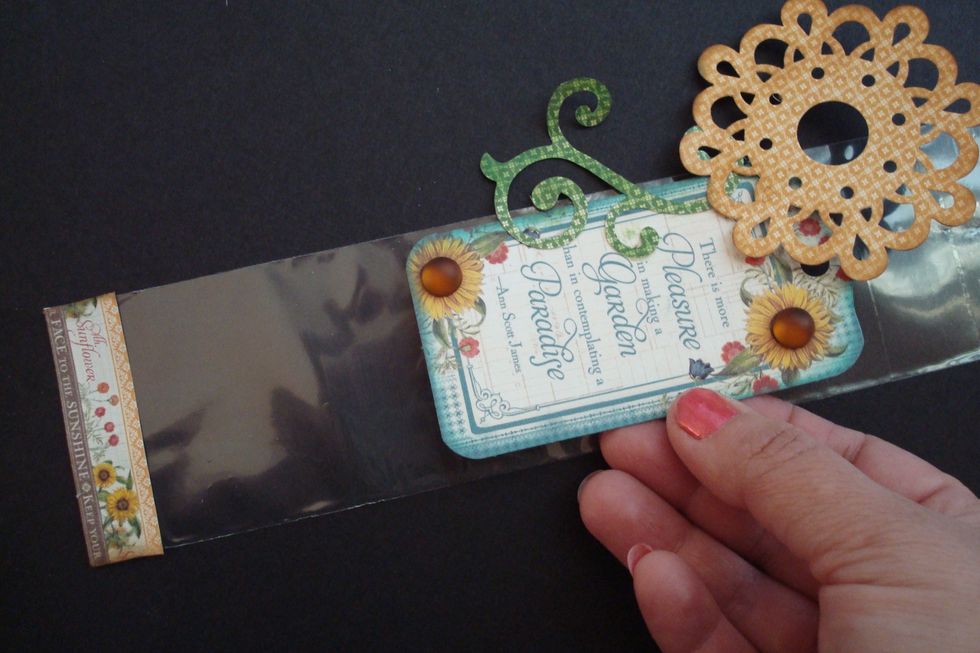 Adhere the bigger elements to the center of the bag -use glue dots or double sided tape. For more dimension, use pop up glue dots.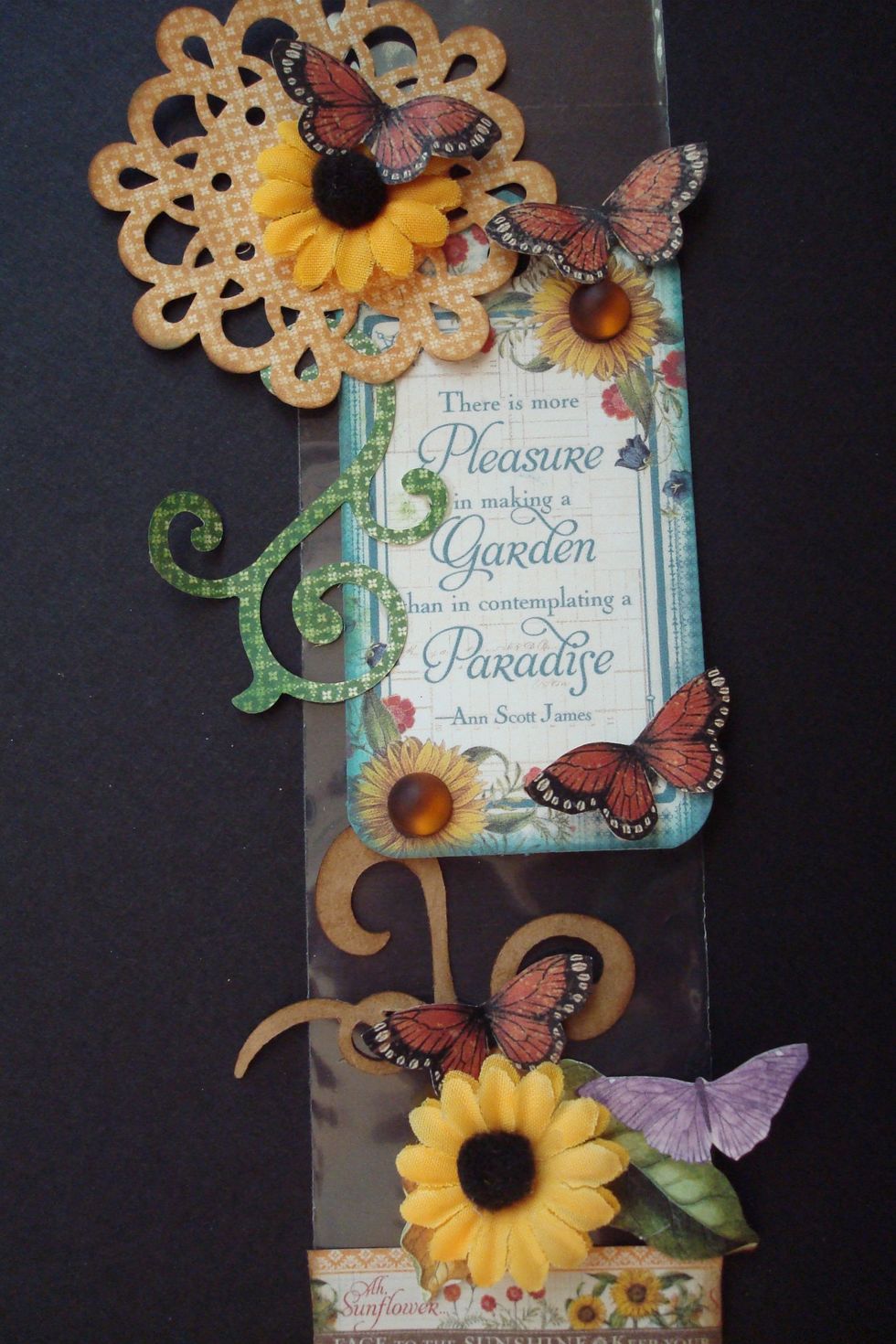 Now use the smaller elements and flowers to finish decorating the bag. I've added a couple of amber adhesive gems to give the sunflowers a little more pop.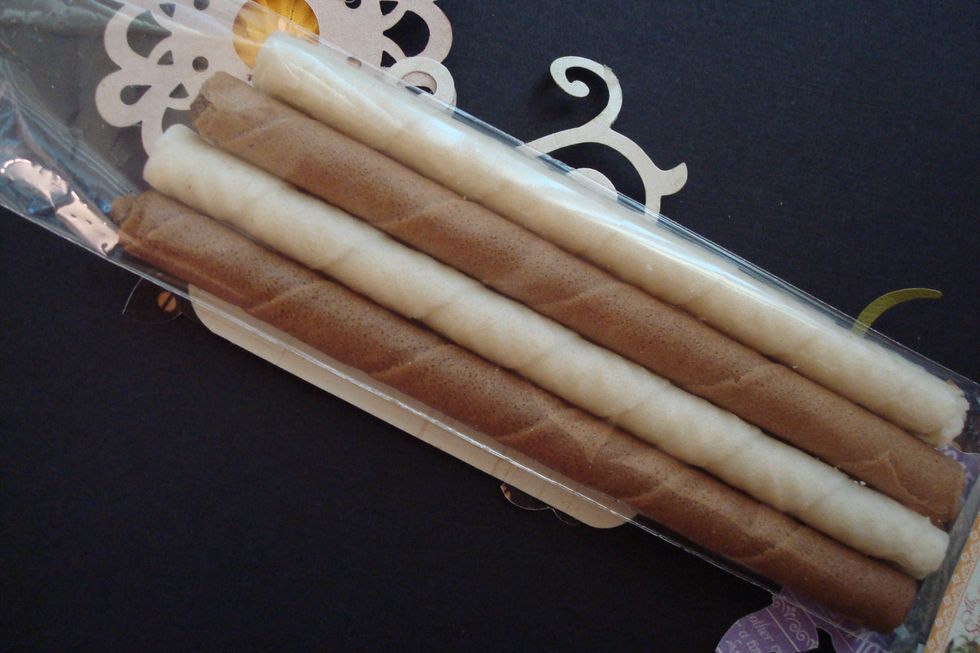 Very carefully fill in the bag with wafer rolls. Using a couple of different flavors will give it a little variation.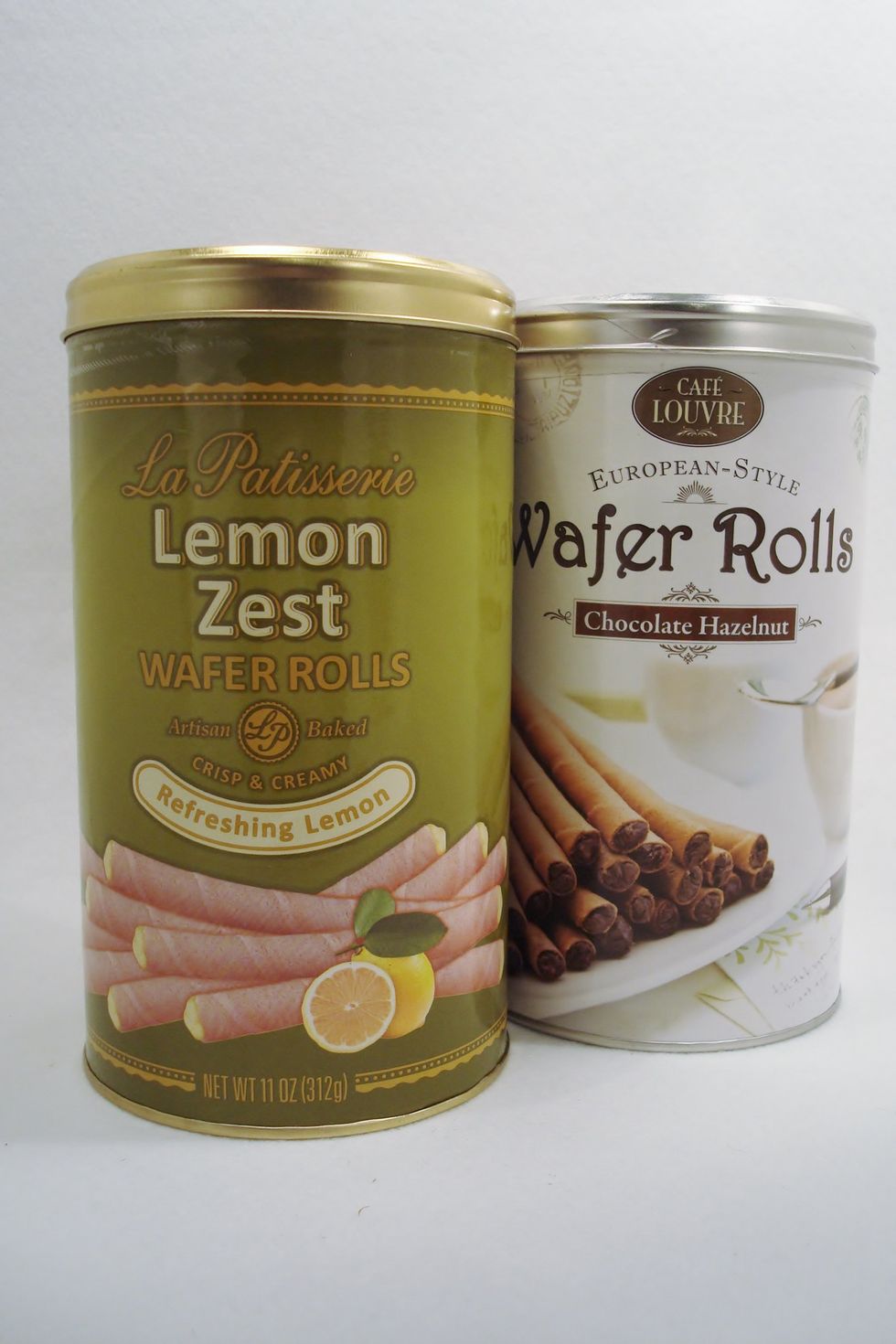 These are the two flavors that I used.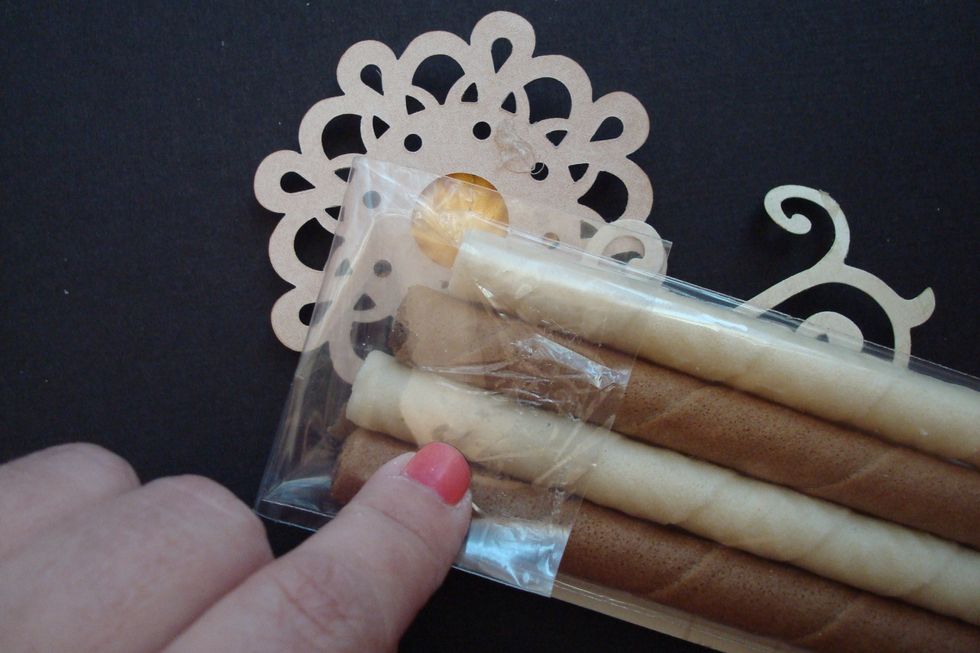 To close, fold back the bag excess and adhere it with a glue dot or double sided tape.
Cut out the outline of the doily that was used in the front and adhere it to hide the closure - it also serves as a tag where you can write a personalized message.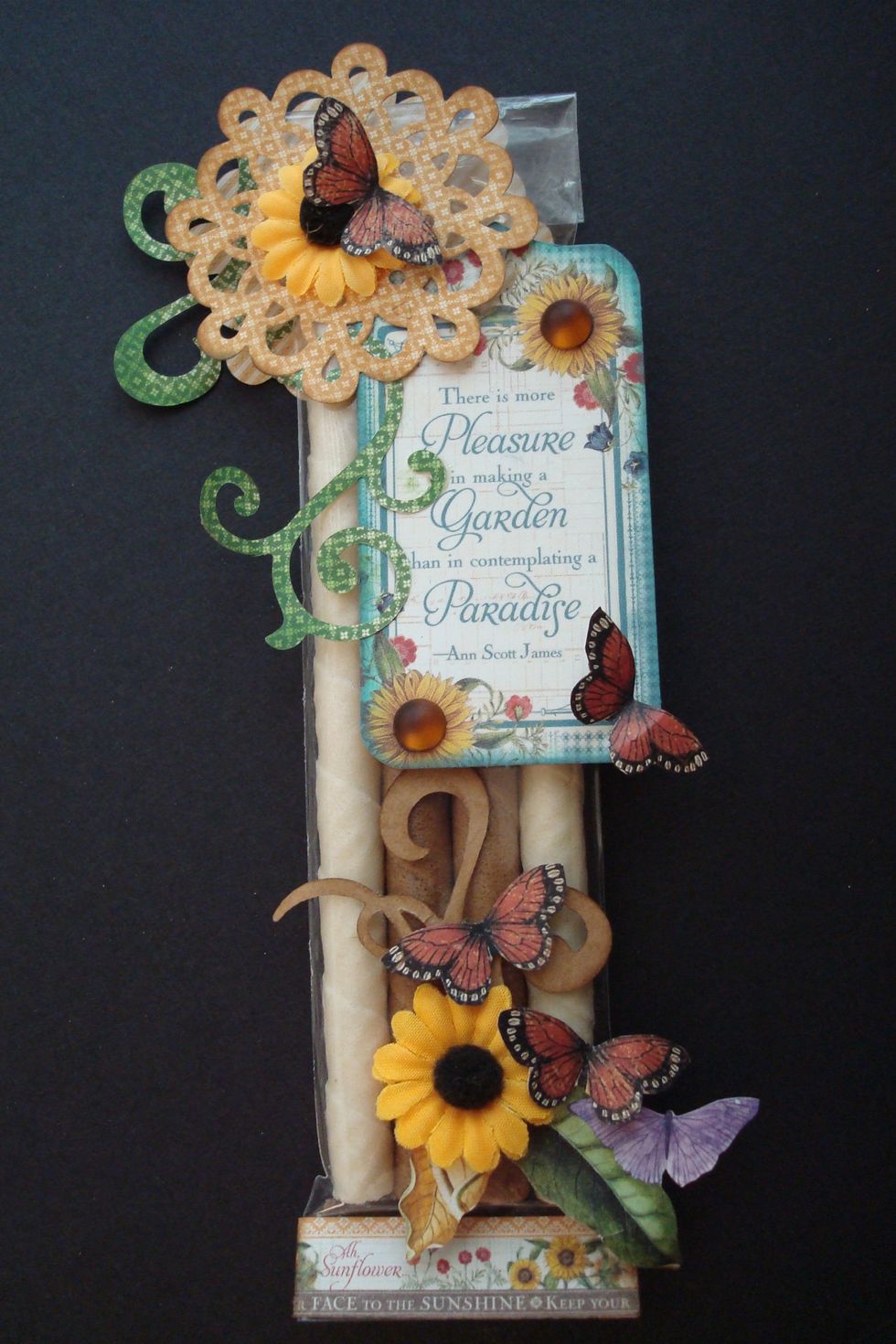 And here's the finished product.
Now just make as many as you need and arrange them in a nice basket.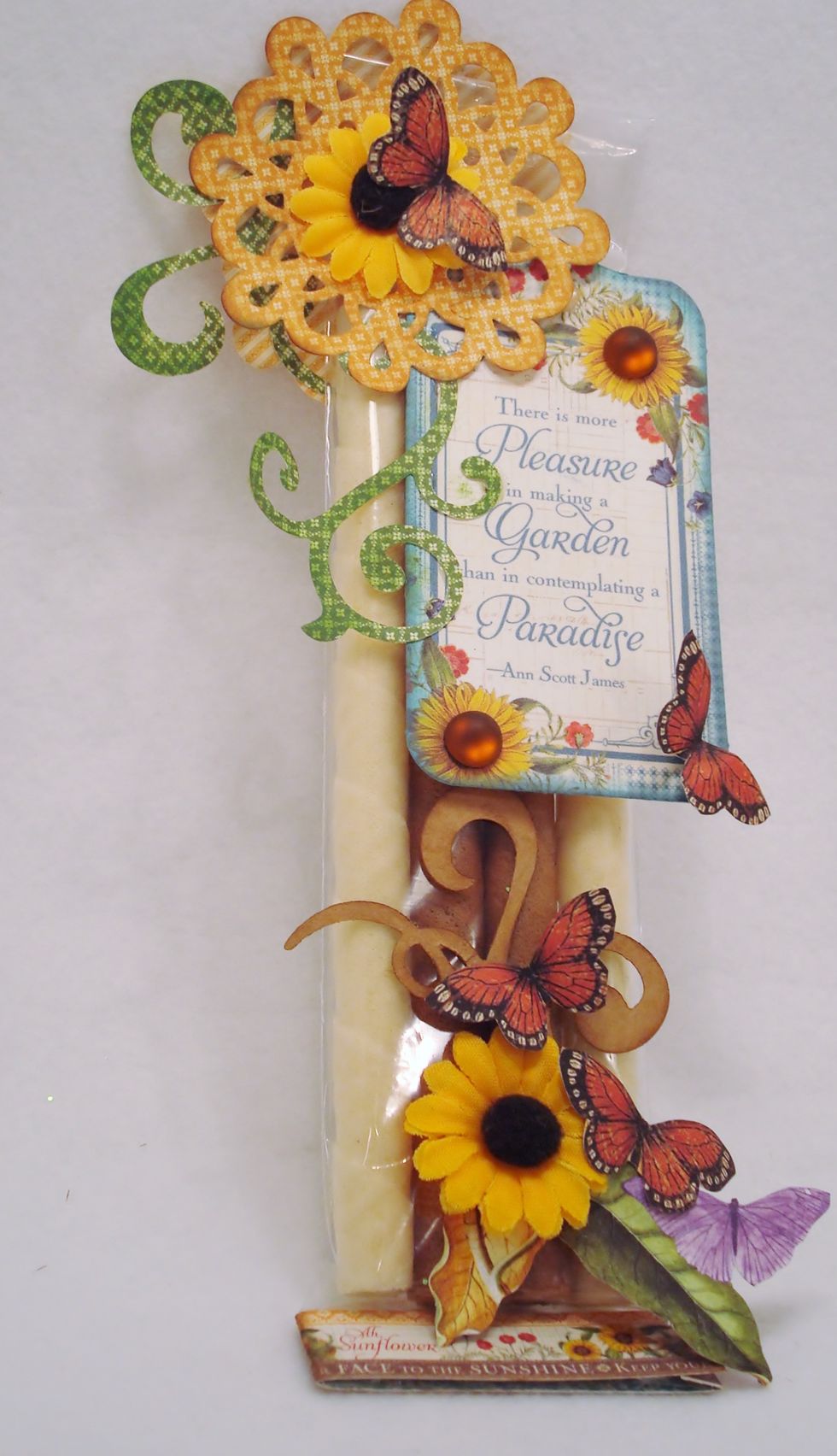 Enjoy!
Graphic 45 Time to Flourish collection
Double sided tape or glue dots
Paper doillies
Pretzel bags
Wafer Rolls
Adhesive gems