How to make spring theme cupcake
I love Hello Kitty so I made some Hello Kitty decorations using spring color cream.
1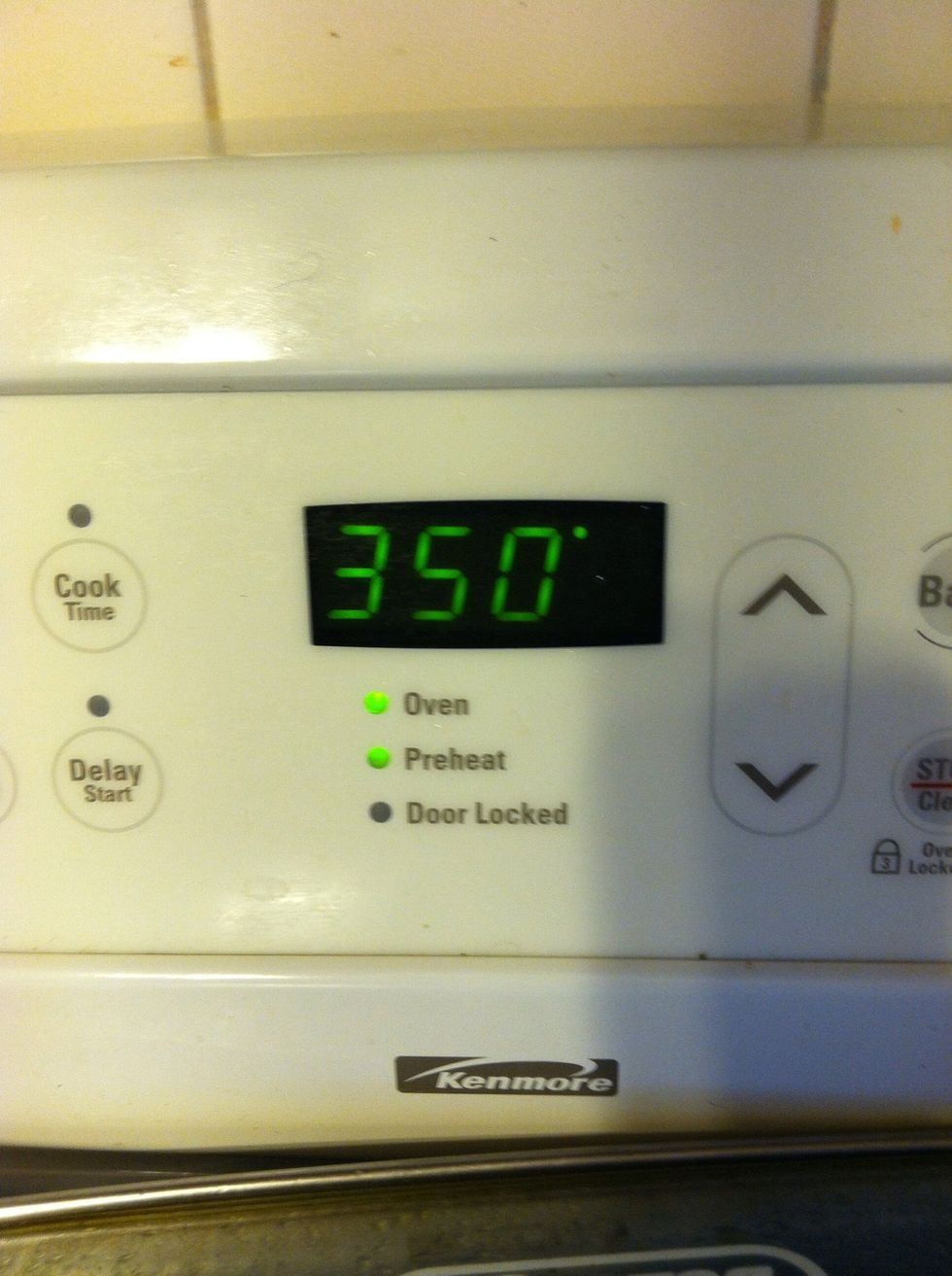 Pre-heat your oven at 350 degrees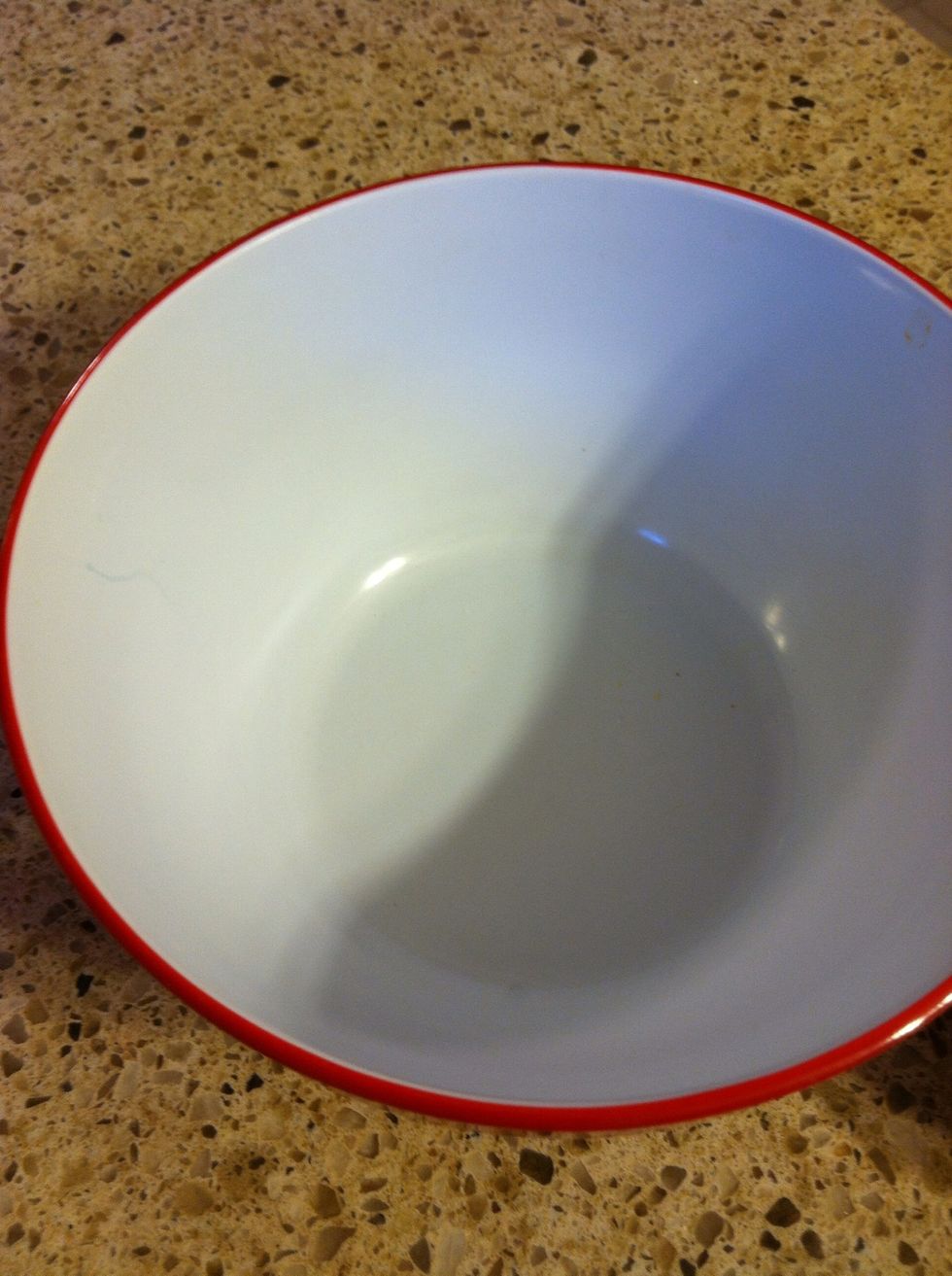 Mixing bowl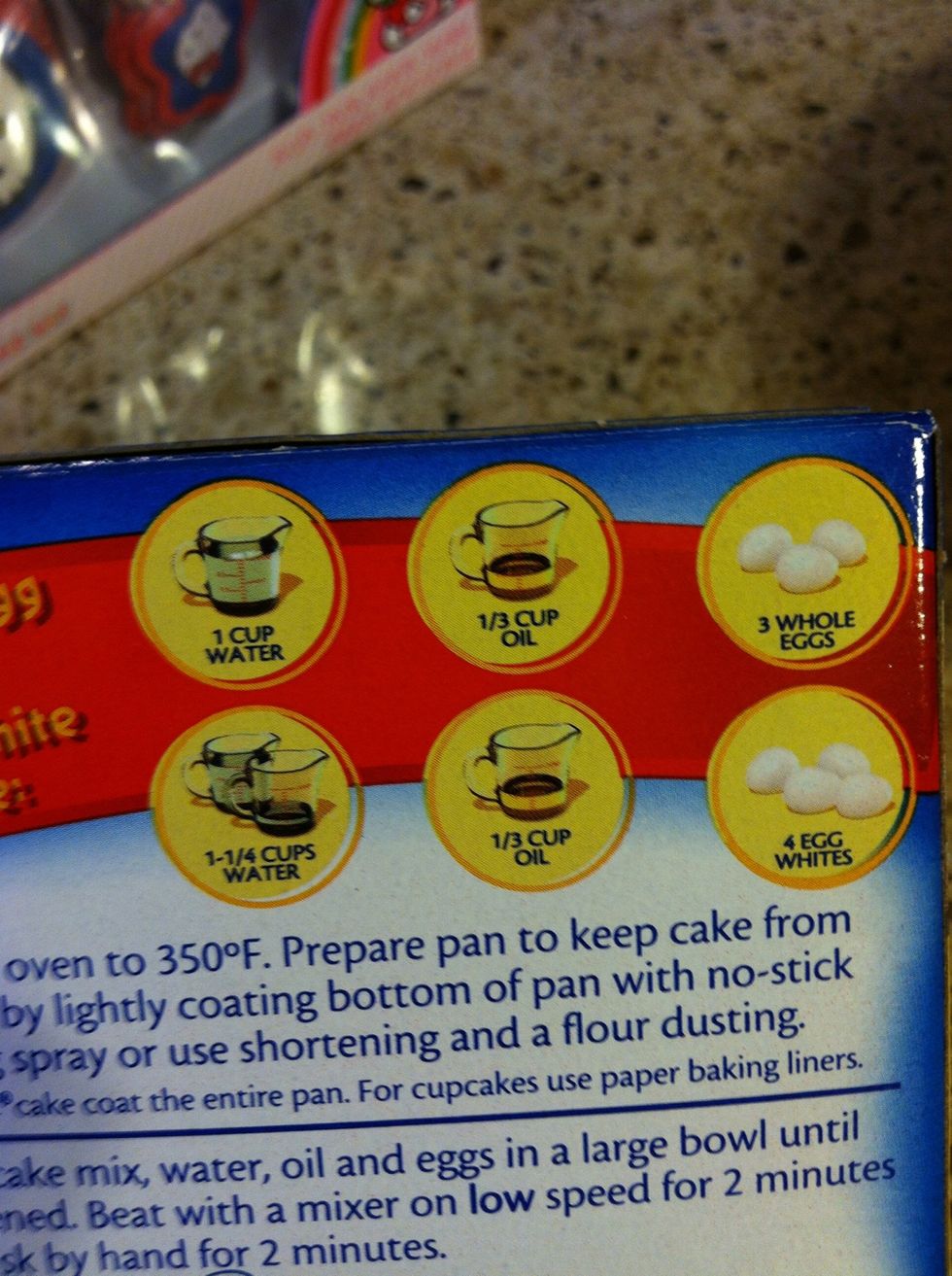 In the back of the box you will find the ingredients you need. I used 3 eggs instead of 4 eggs because I don't want a cake I want a cupcake.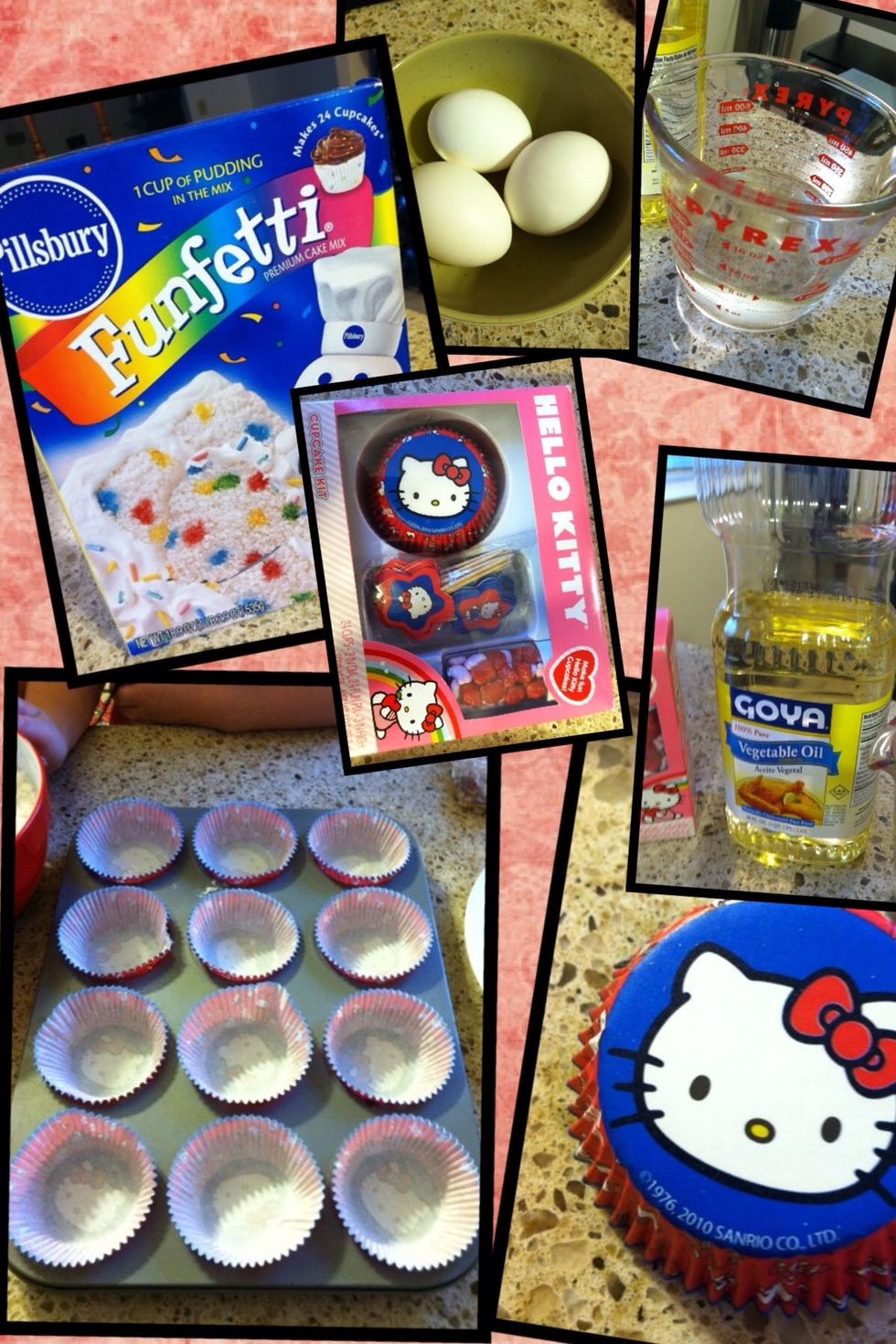 As you can see the funfeti mix is here, the Hello kitty theme box, w/c includes the liners, candies, and toothpicks. Here is also the cupcake pan. And 1/3 cup of oil, 1 cup of water, and 3 eggs.
First open the flour mix, then add the water, the oil, and crack all your eggs then mix gently .
Leave it on the oven for about 8-12 min check at 8 . To find out if your cupcake is thoroughly baked, poke it with a knife in the middle. If the knife comes out clean your cupcake is done. Congrats
To make your decorations, please proceed accordingly. If you just want a funfeti cupcake then you can stop here.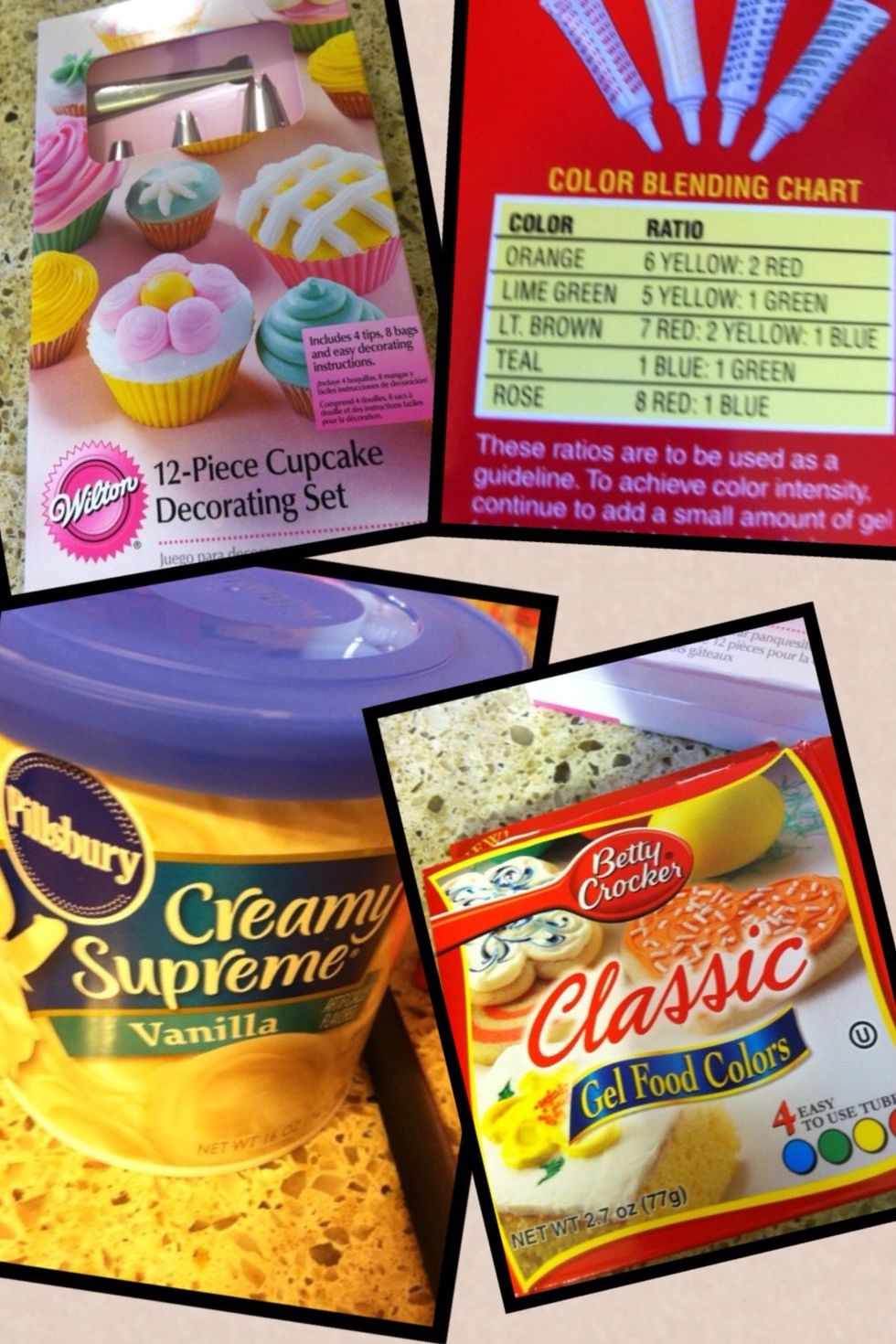 You need a decorating set. A gel food colors, and creamy vanilla frosting. Use vanilla because it's easier to add colors to your cupcake.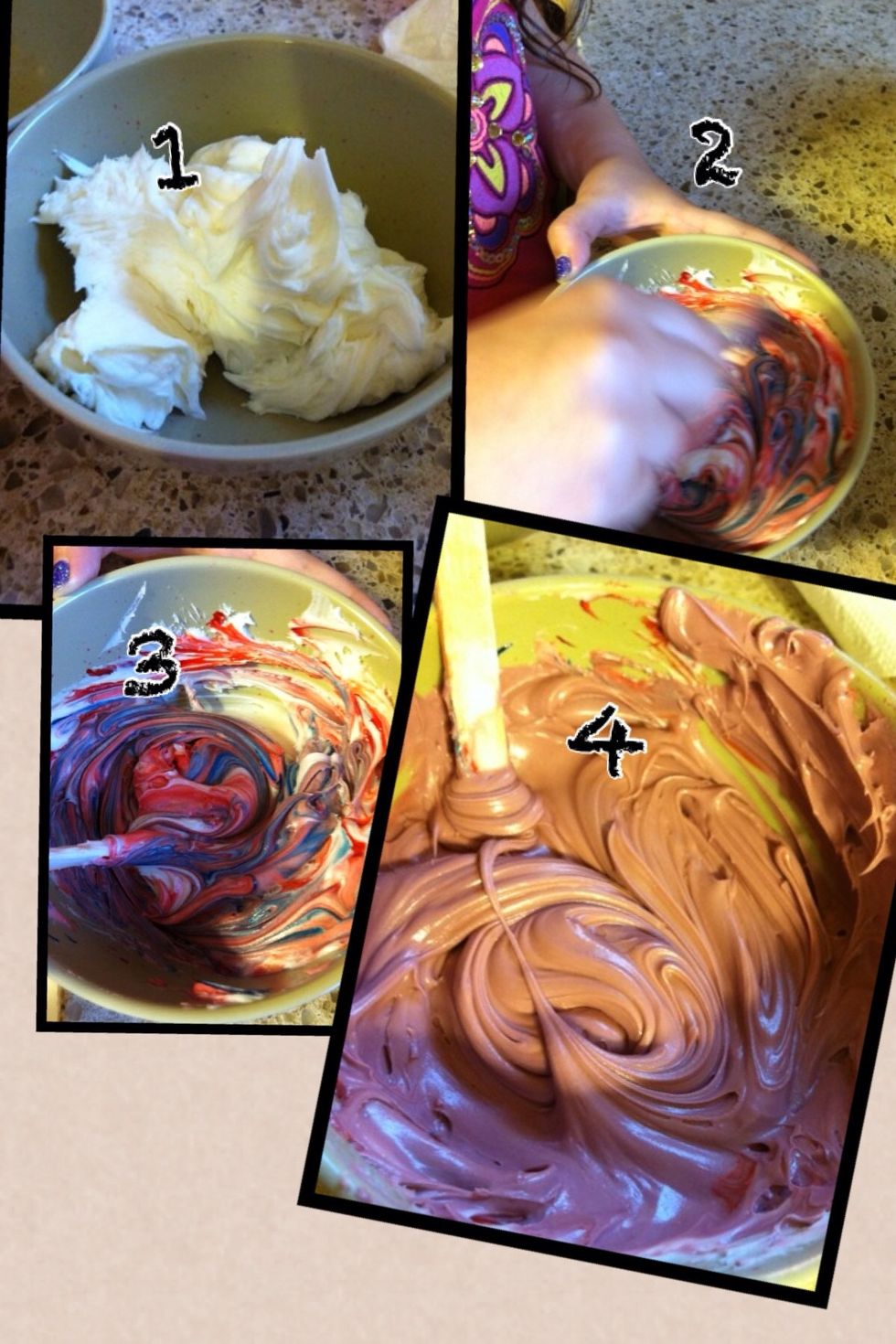 Follow the back of your gel food instructions on how to make certain colors.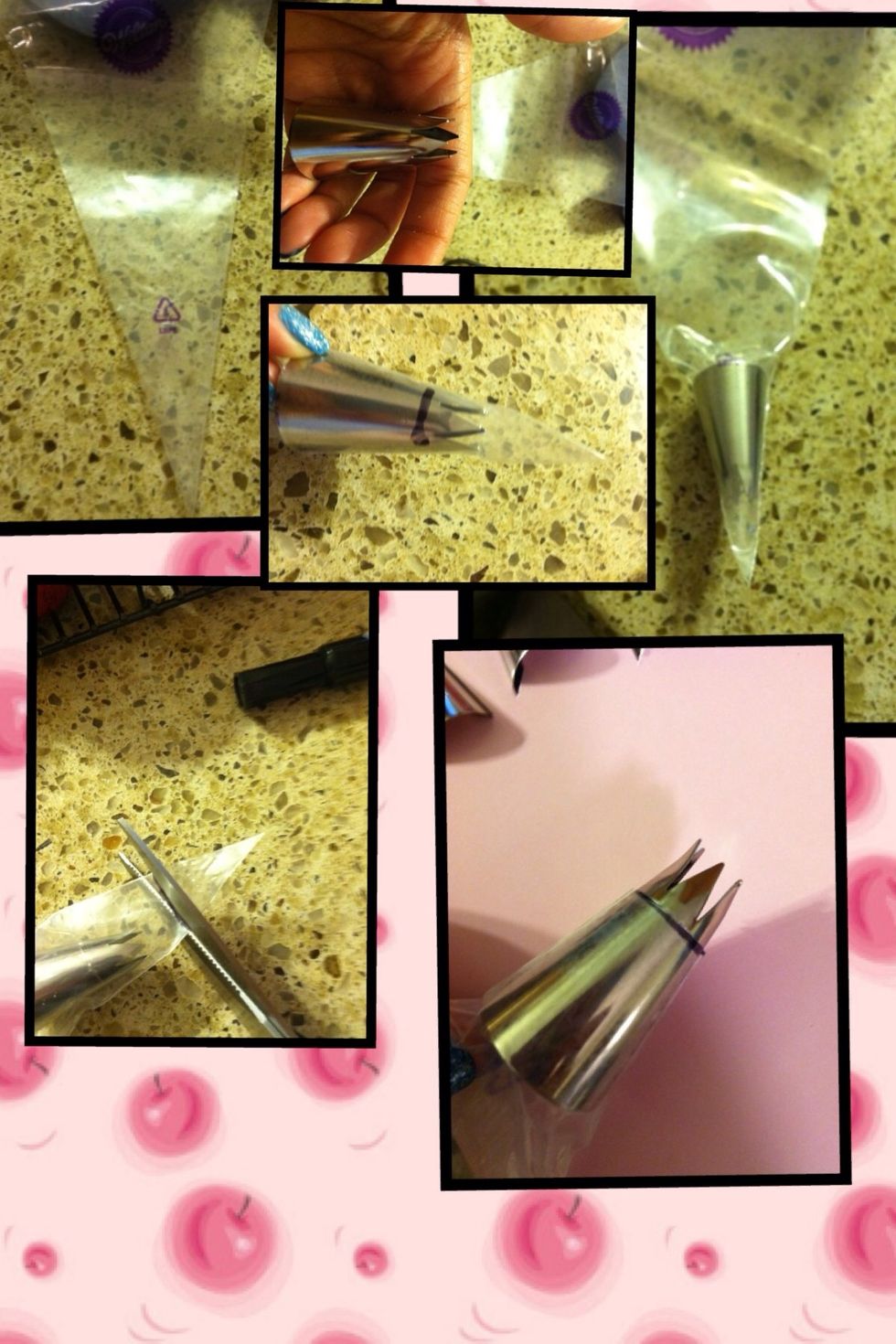 Then use the bag for your filling, drop your tip, push it all the way until it won't move. Once it's perfectly align, draw a line where you need to cut it. As shown in the pix above.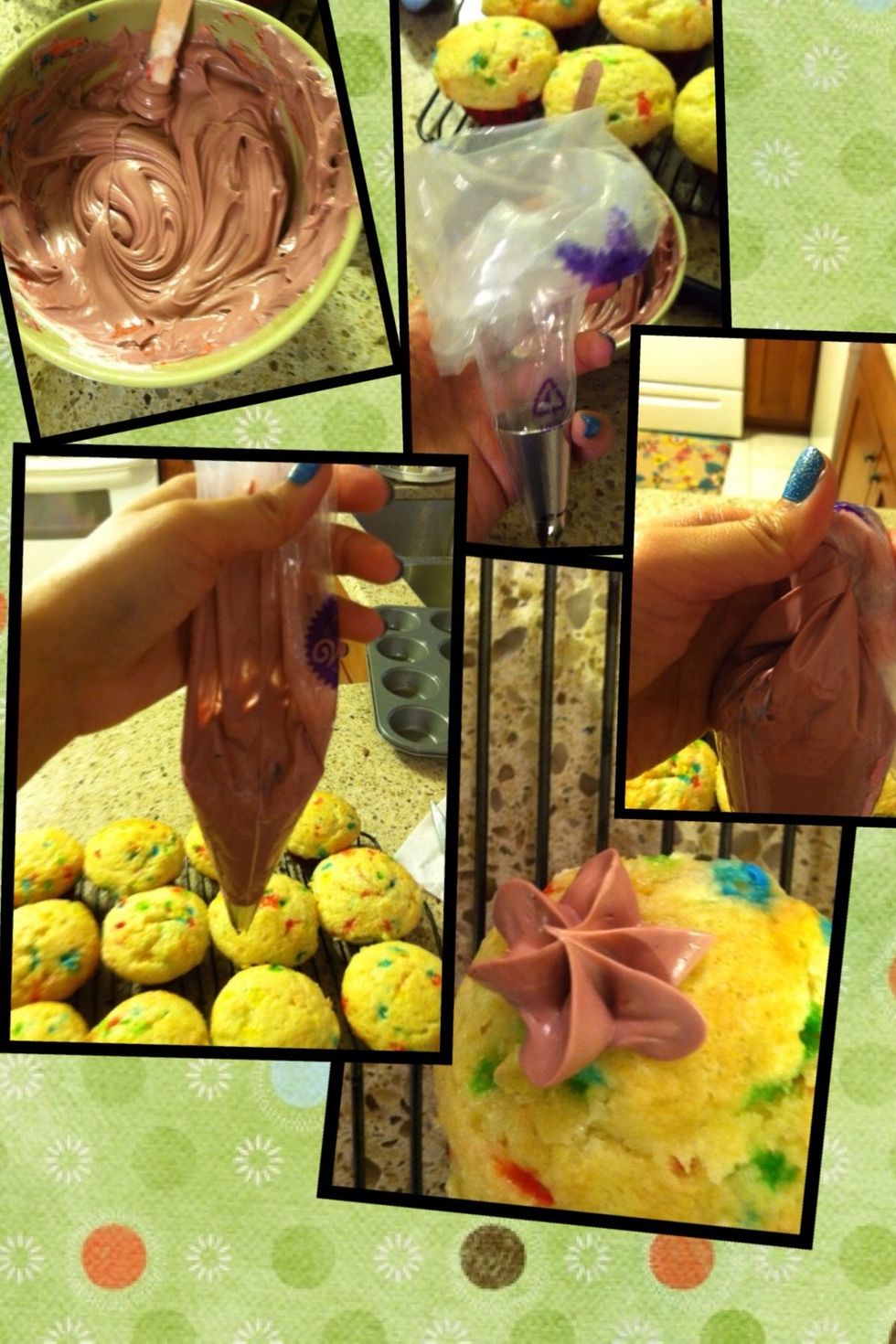 Once all your frosting are in the bag, twist the bag to close it, then voilah, you are ready to make stars or rossette.
My funfeti cupcake with bold spring colors Hello Kitty themed is ready for consumption.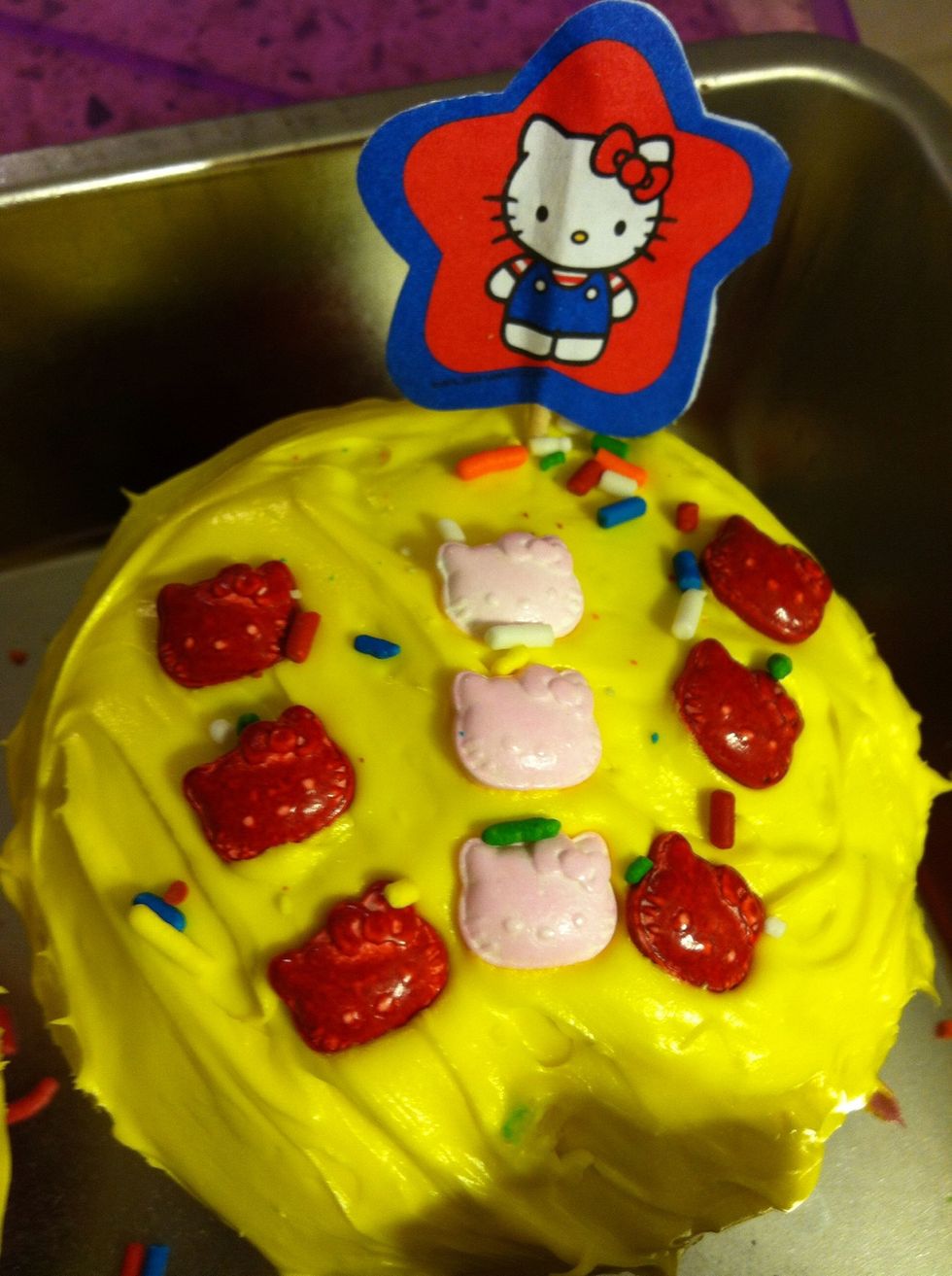 Yummy. Have fun making yours.
Yummy. Thanks for looking.
1.0 Box of cake mix
1.0 Box color gel
3.0 Eggs ( medium)
1.0c Distilled water
1/3c Oil
1.0 Spatula
1.0 Muffin pan
12.0c Muffin paper liner
1.0 Decoration sprinkles
1.0 Cream
1.0 Wilton 1m tip
1.0 Plastic bag for the decoration
1.0 Scissor
1.0 Black marker
Bumdii Leyland
Thank? you so much for all your time checking out my snapguides. I truly appreciate it. Angebellas..moms.korner@blogspot.com