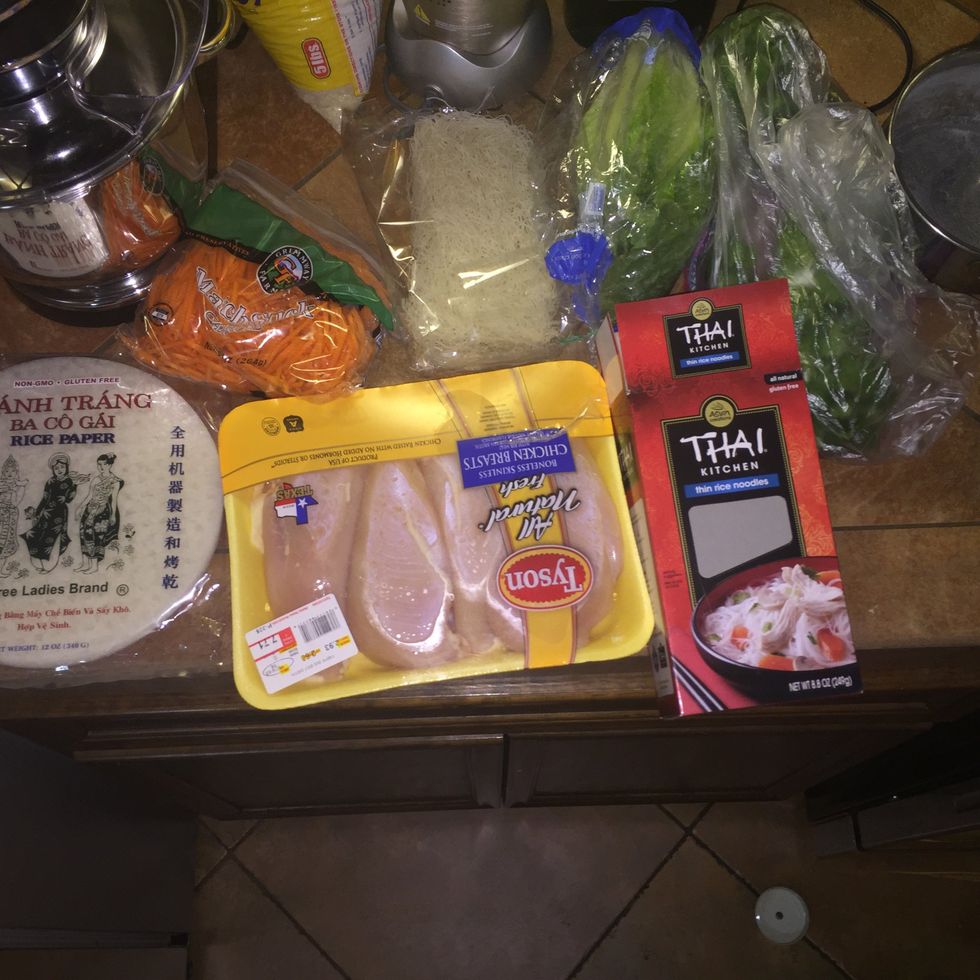 First Gather your ingredients such as Boneless chicken breast, Sliced Carrots, Rice Vermicelli, Lettuce, Mint,Cilantro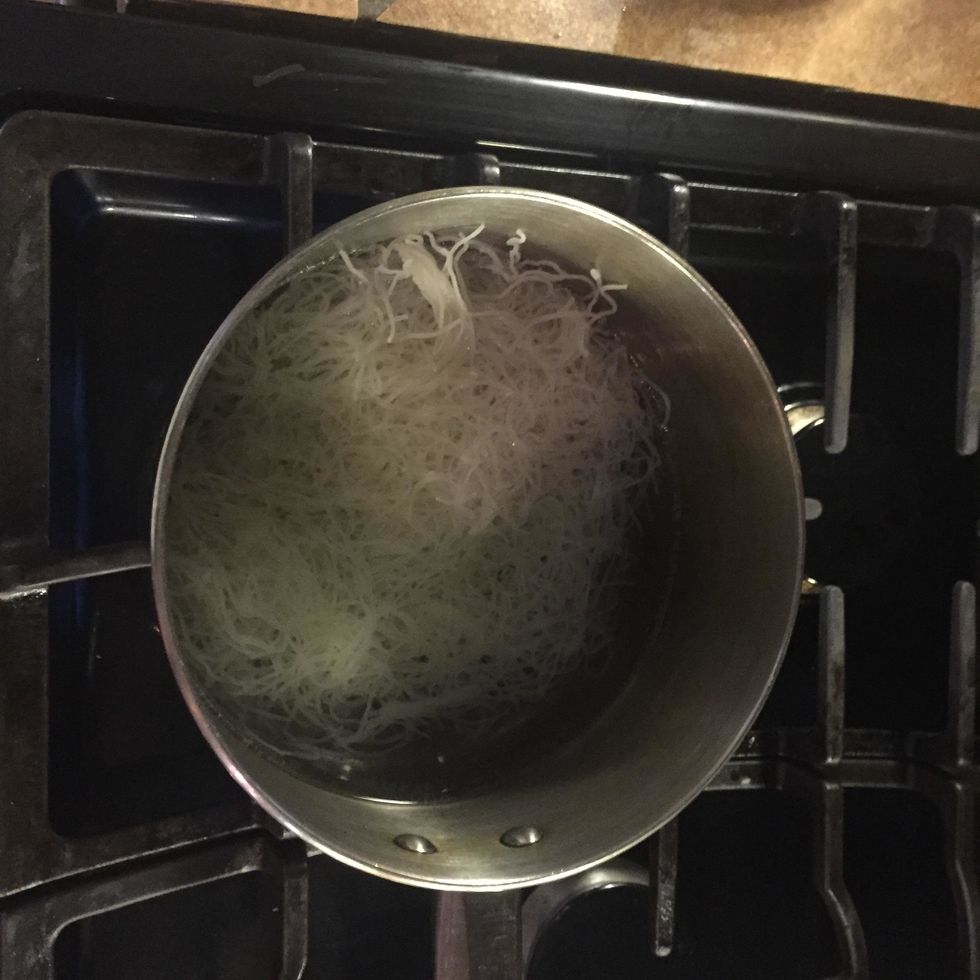 Then,Soak your Rice Vermicelli for about 10 to 15 Minutes in water then you boil separate water and then pour Rice Vermicelli into boiled water and boil it for 3 Minutes exact of it will burn.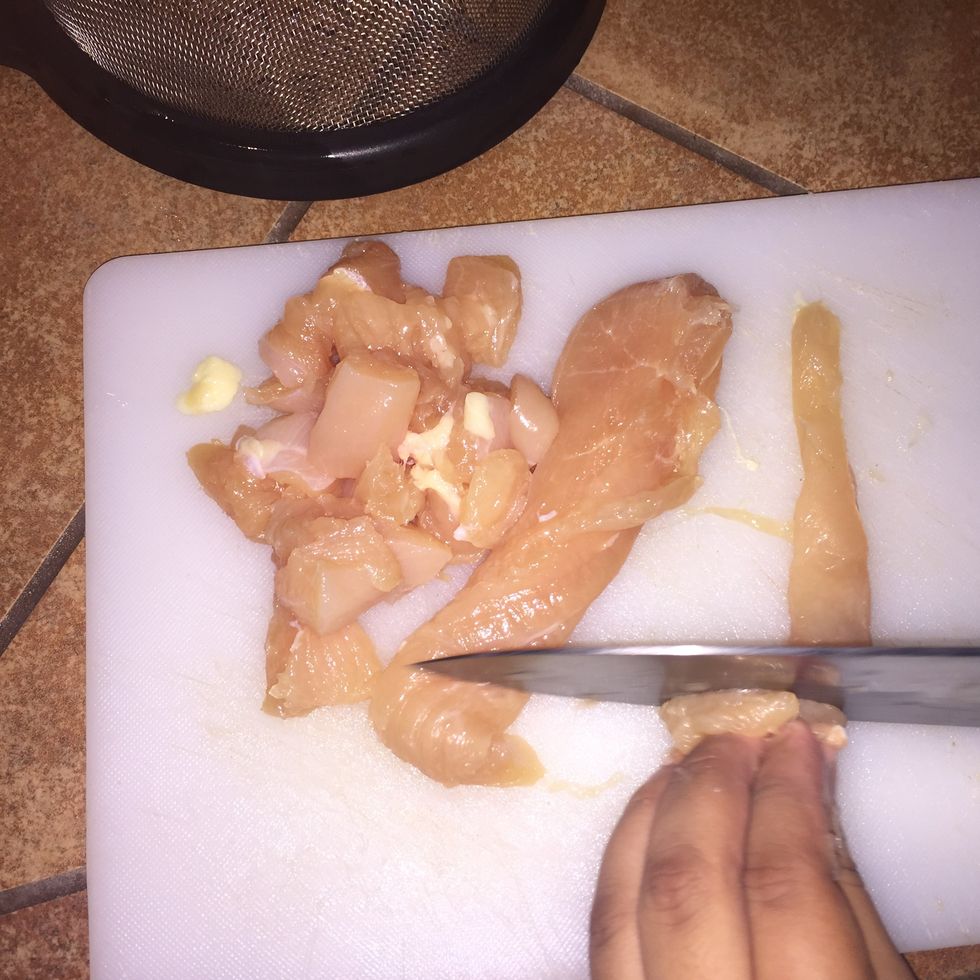 Then,you cut your chicken breast into small pieces so they can fit into the Rice paper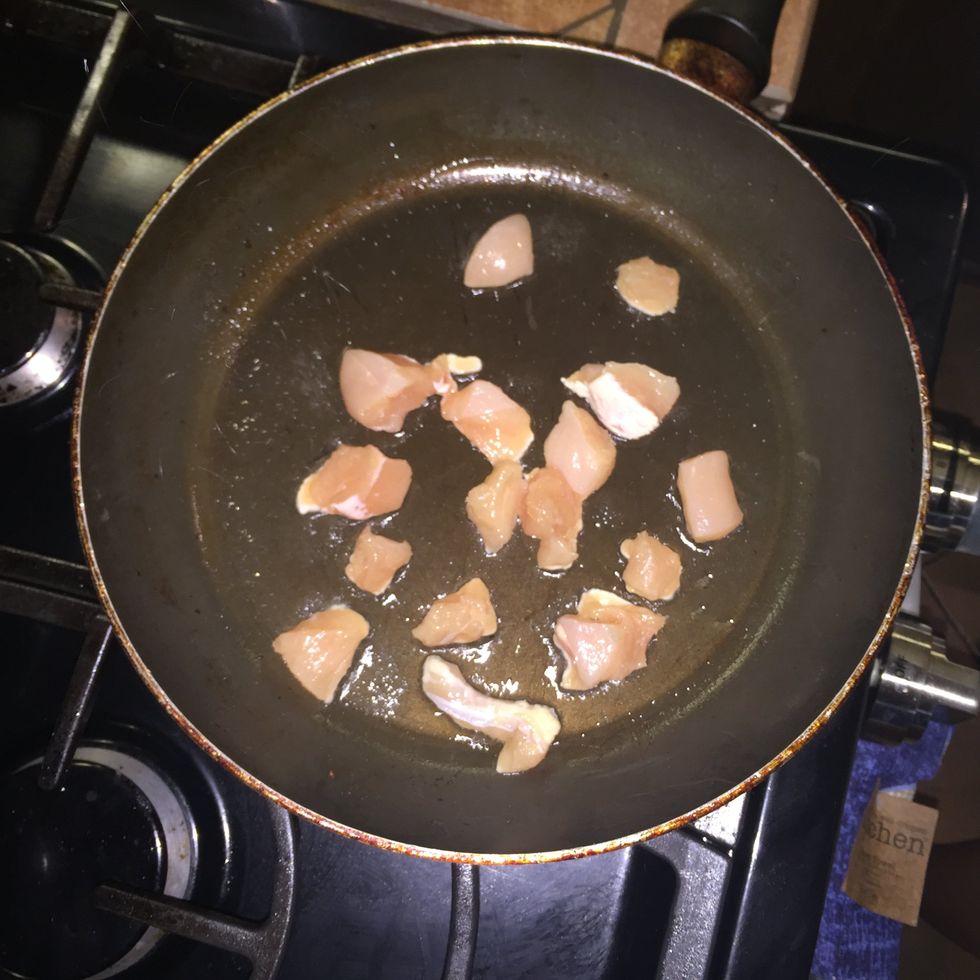 Then, you start to cook your chicken breast , which should be smaller than image, This should take 15 Minutes.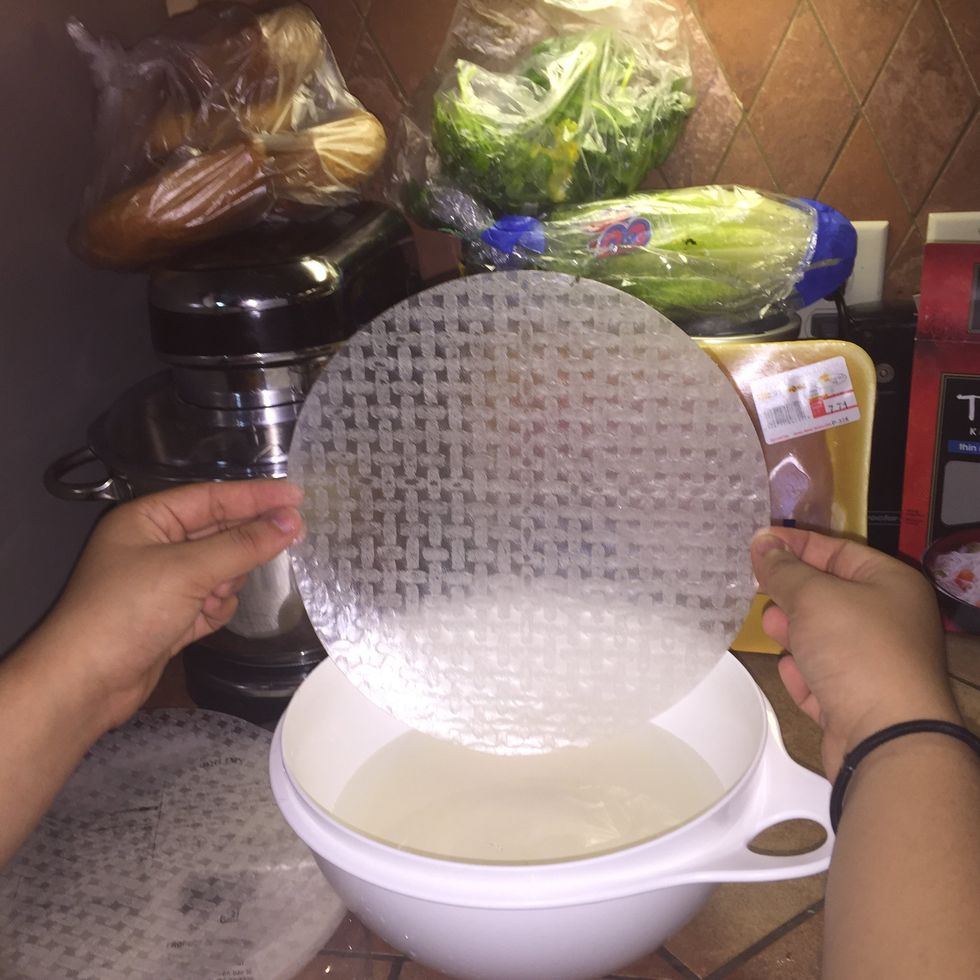 Next, you grab your Rice Paper and soak it in Warm water and leave it to soak for 2 Minutes.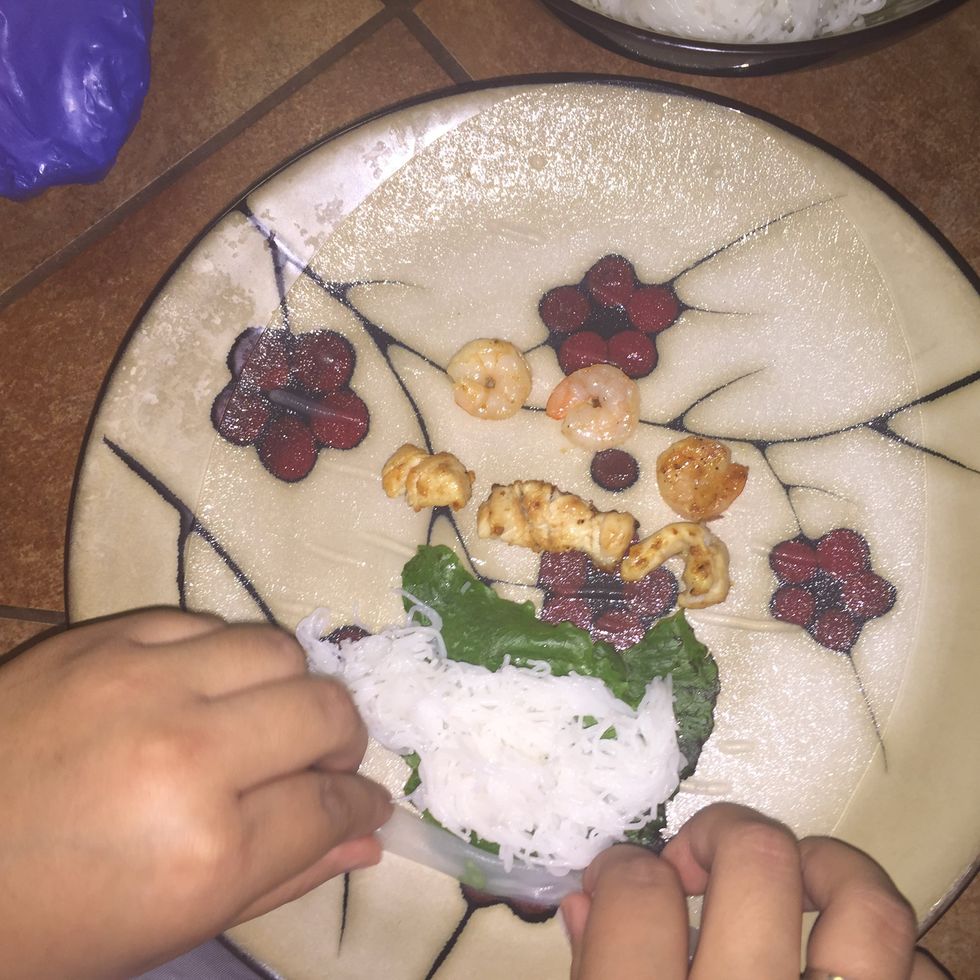 Once Rice Paper is soaked you can start putting you ingredients into the rice paper you while rolling this it would be better if you folded the sides and then roll.
At the end this is what it should look like
300.0g Chicken
Rice Vermicelli
Shrimp
Carrot,sliced
bnch Lettuce
bnch Mint
bnch Cilantro
Rice Paper