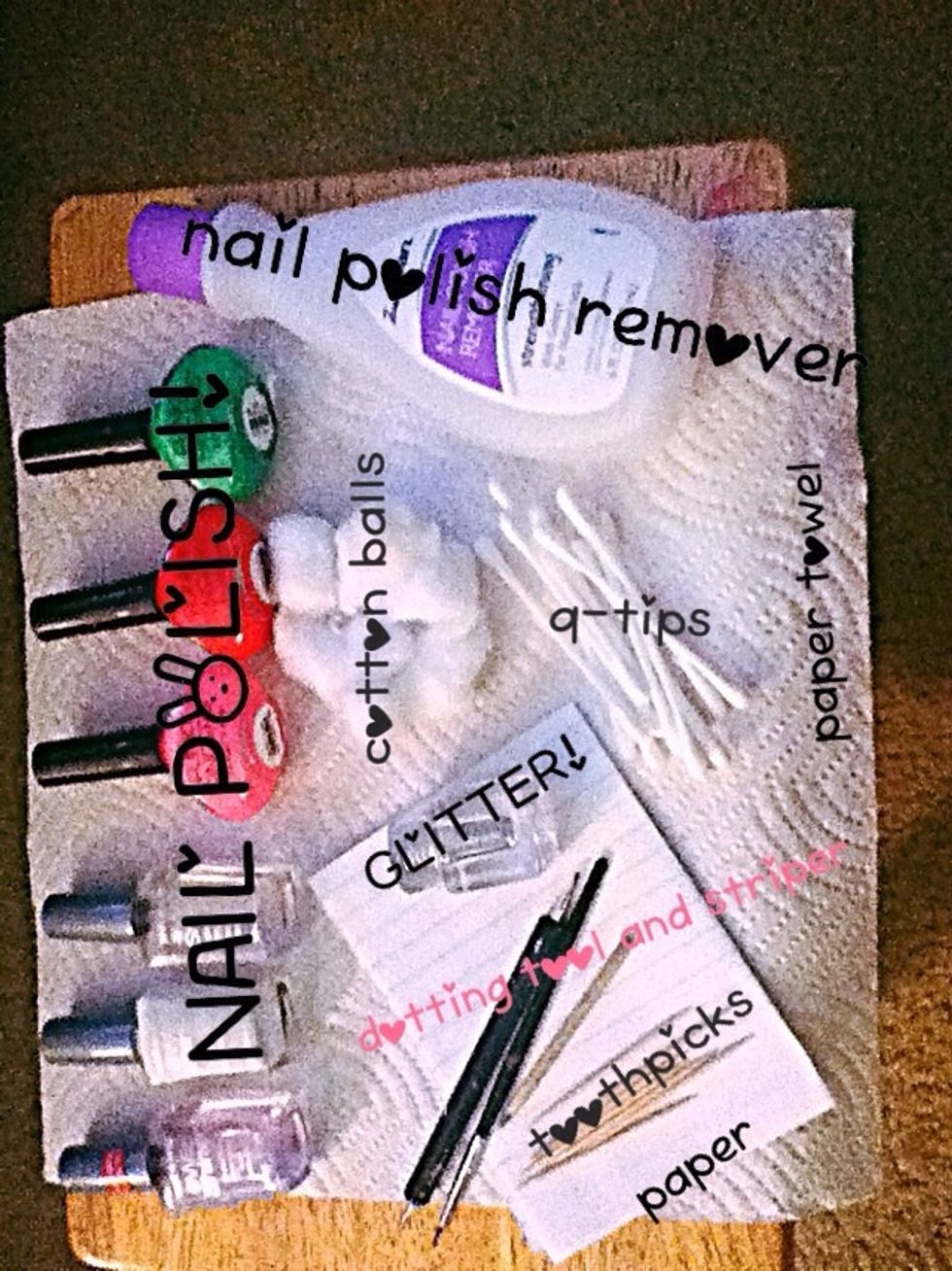 Gather all your supplies and get ready for the next step.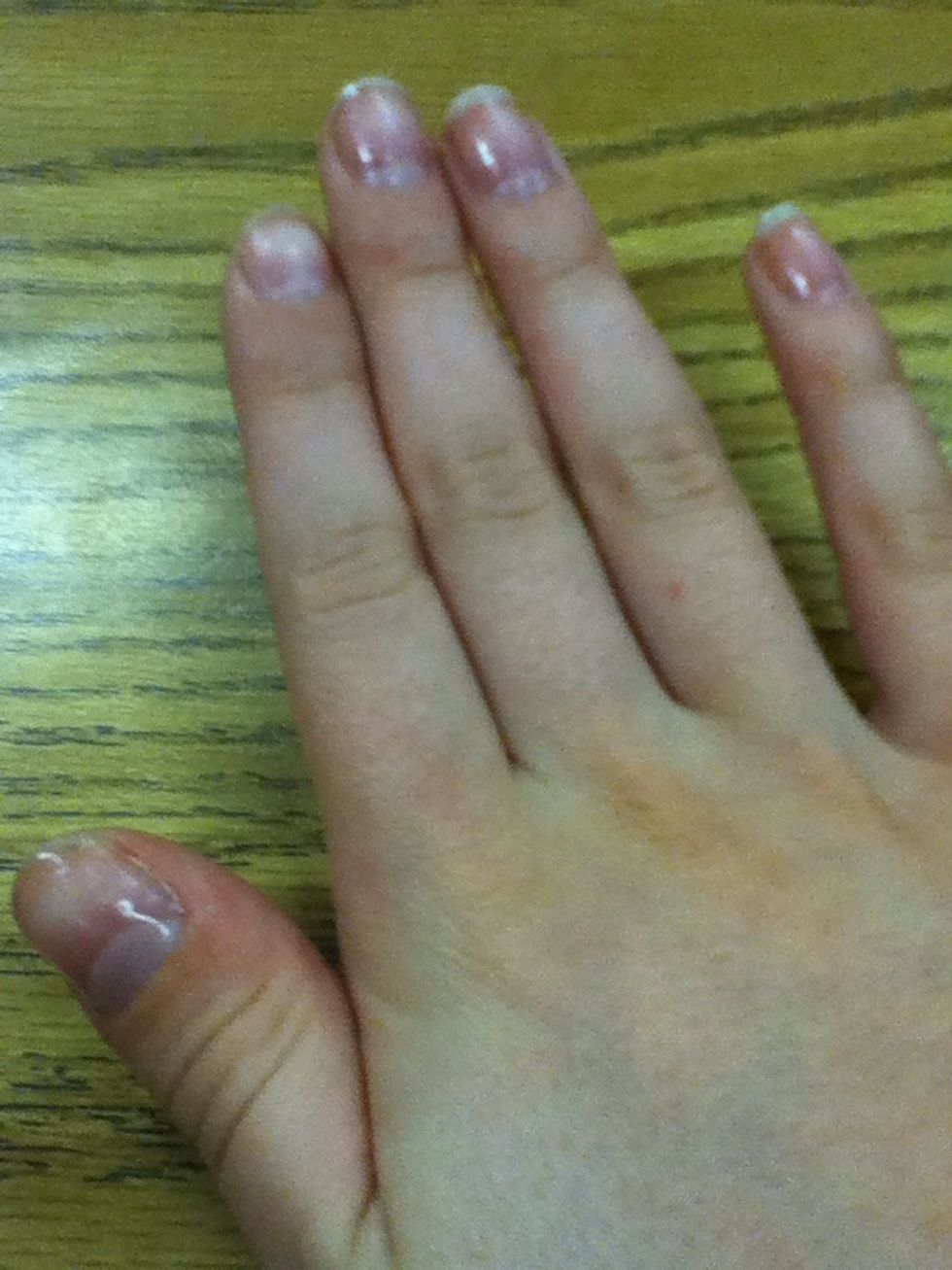 Apply a base coat and let it dry completely.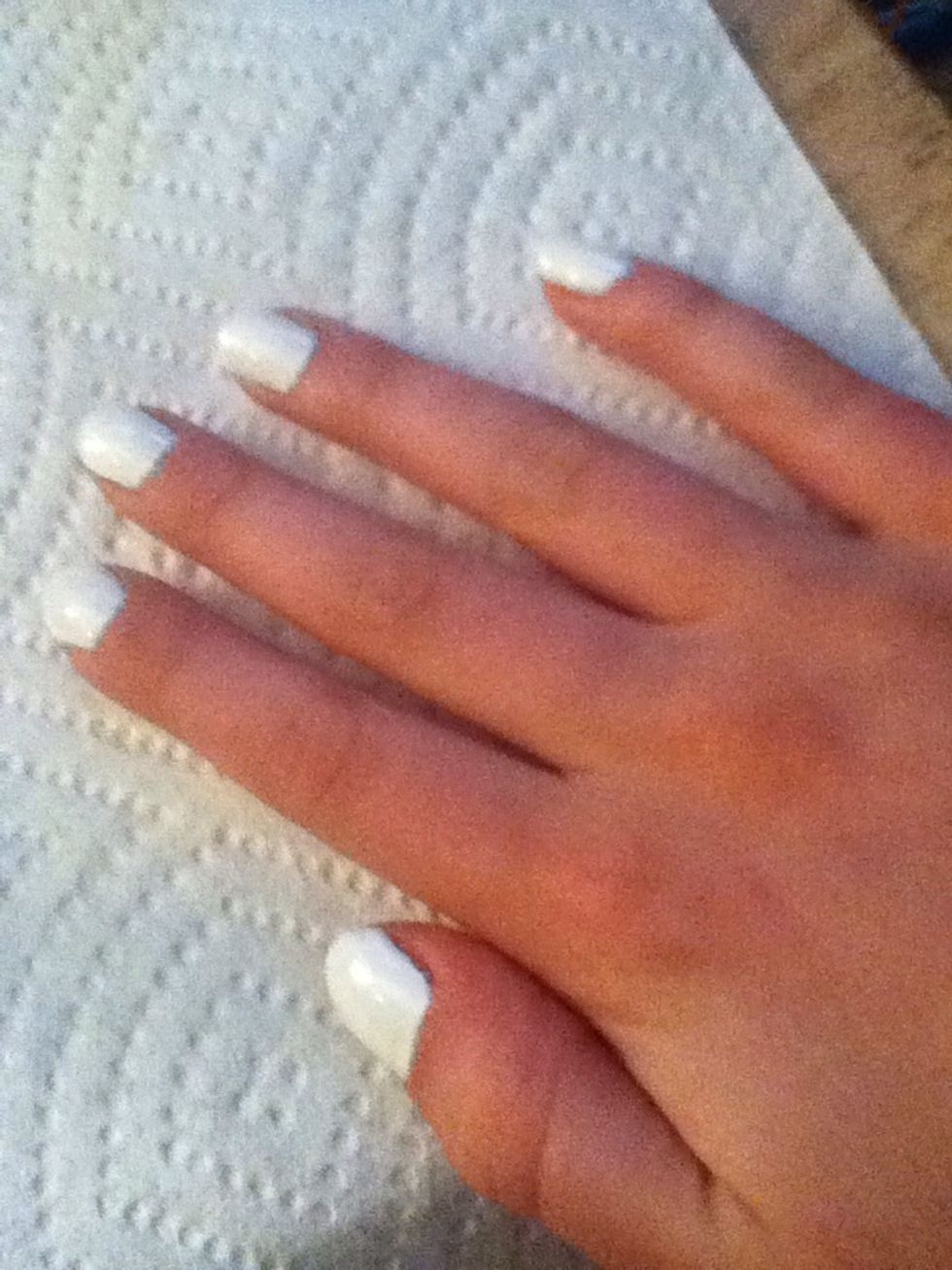 Apply one coat of white nail polish and allow to dry. Next, apply a second coat and also allow to dry.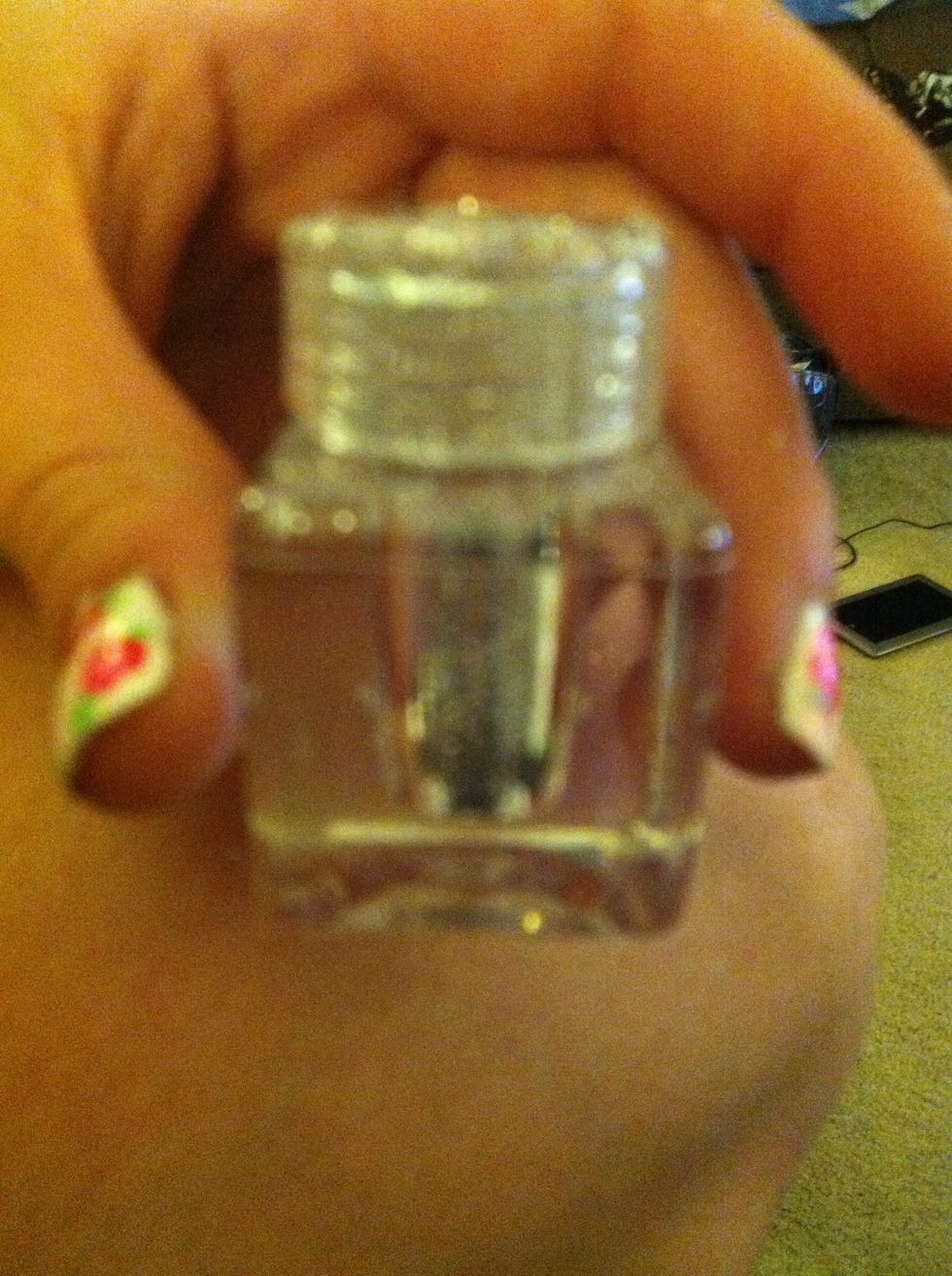 Add glitter with clear coat if you want some sparkle!
Nail polish remover
Nail polish
Dotting tool
Striper
Cotton balls
Q-tips
Toothpicks
Paper towel
Paper
Glitter (optional)