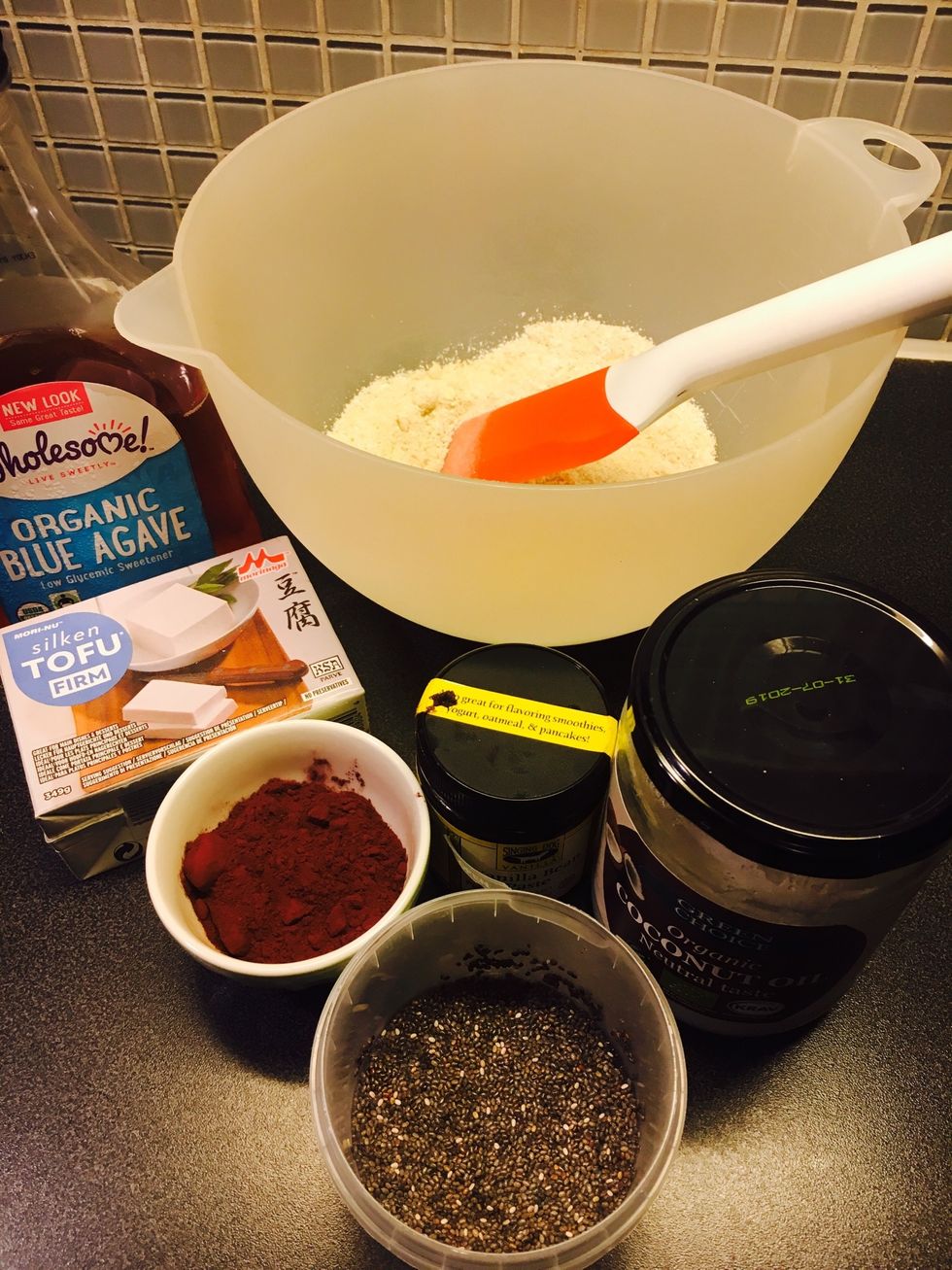 Ingredients: almond flour, oat flour, raw cacao powder, vanilla extract, agave sirup, sokken tofu. Vegan chocolate 'buttons', coconut oil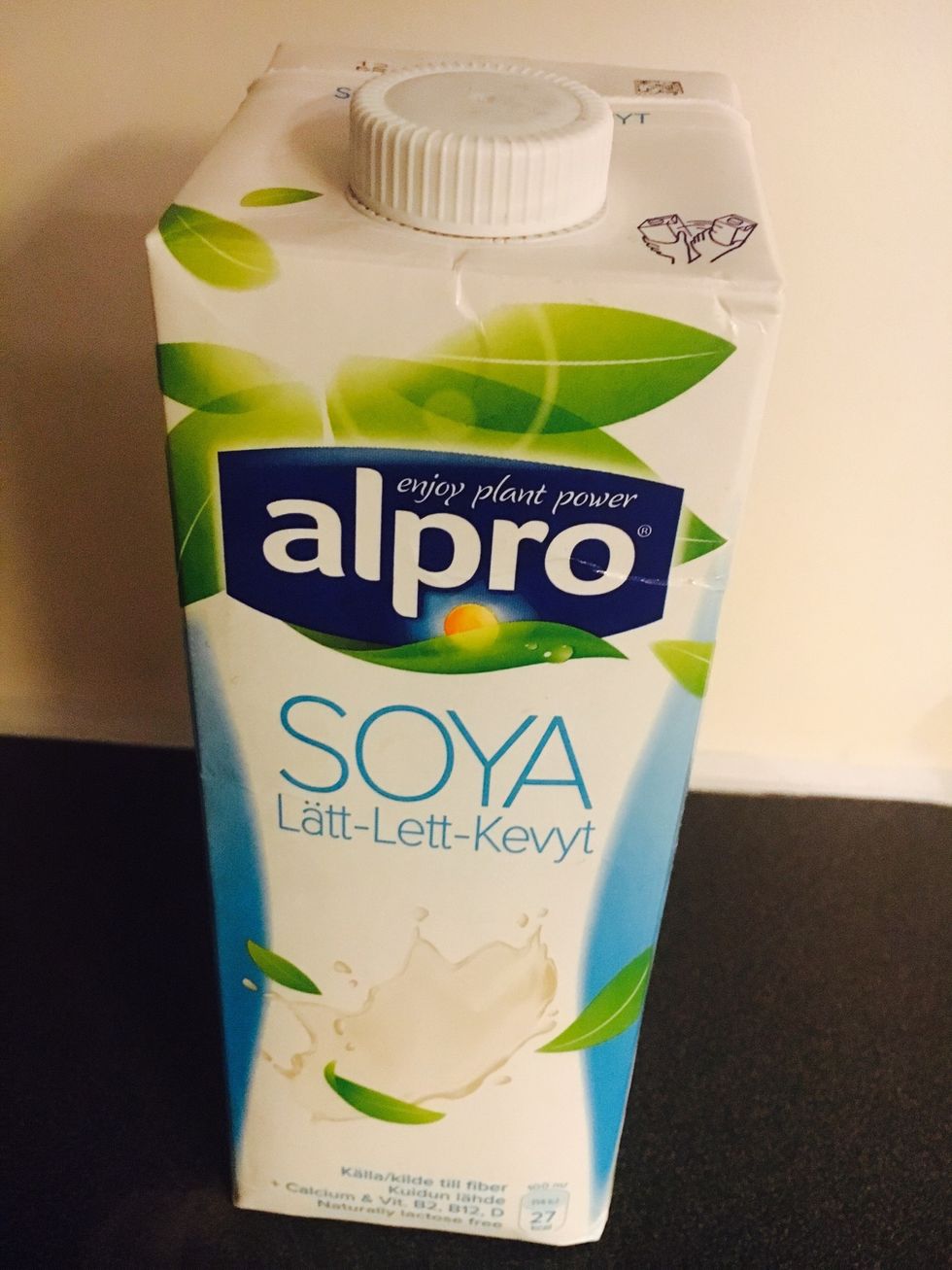 Ingredients cont: Light soy milk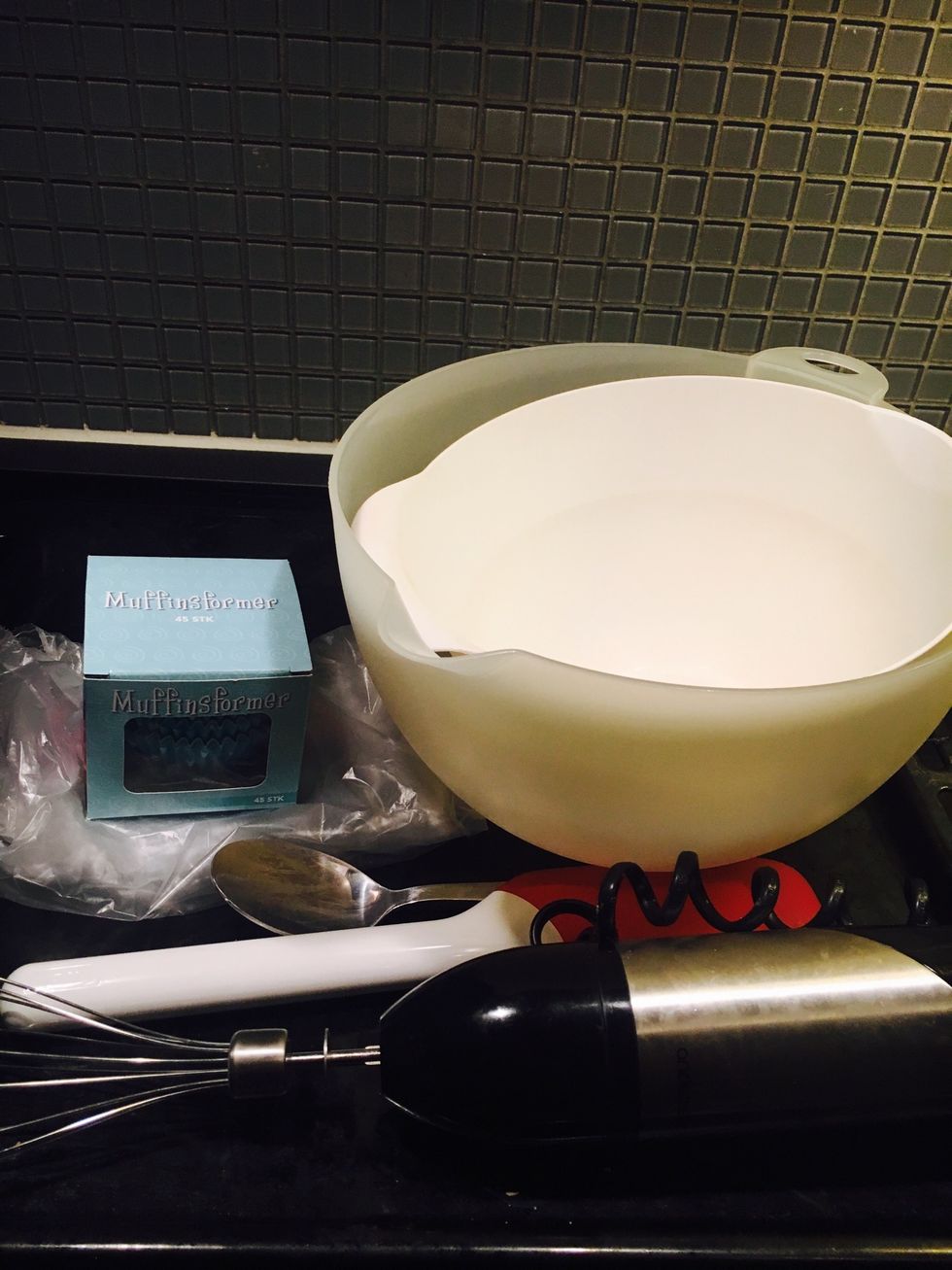 Tools: bowl x2, tablespoon, electric whisk, baking tray, muffin forms,spatula, mini-plastic bag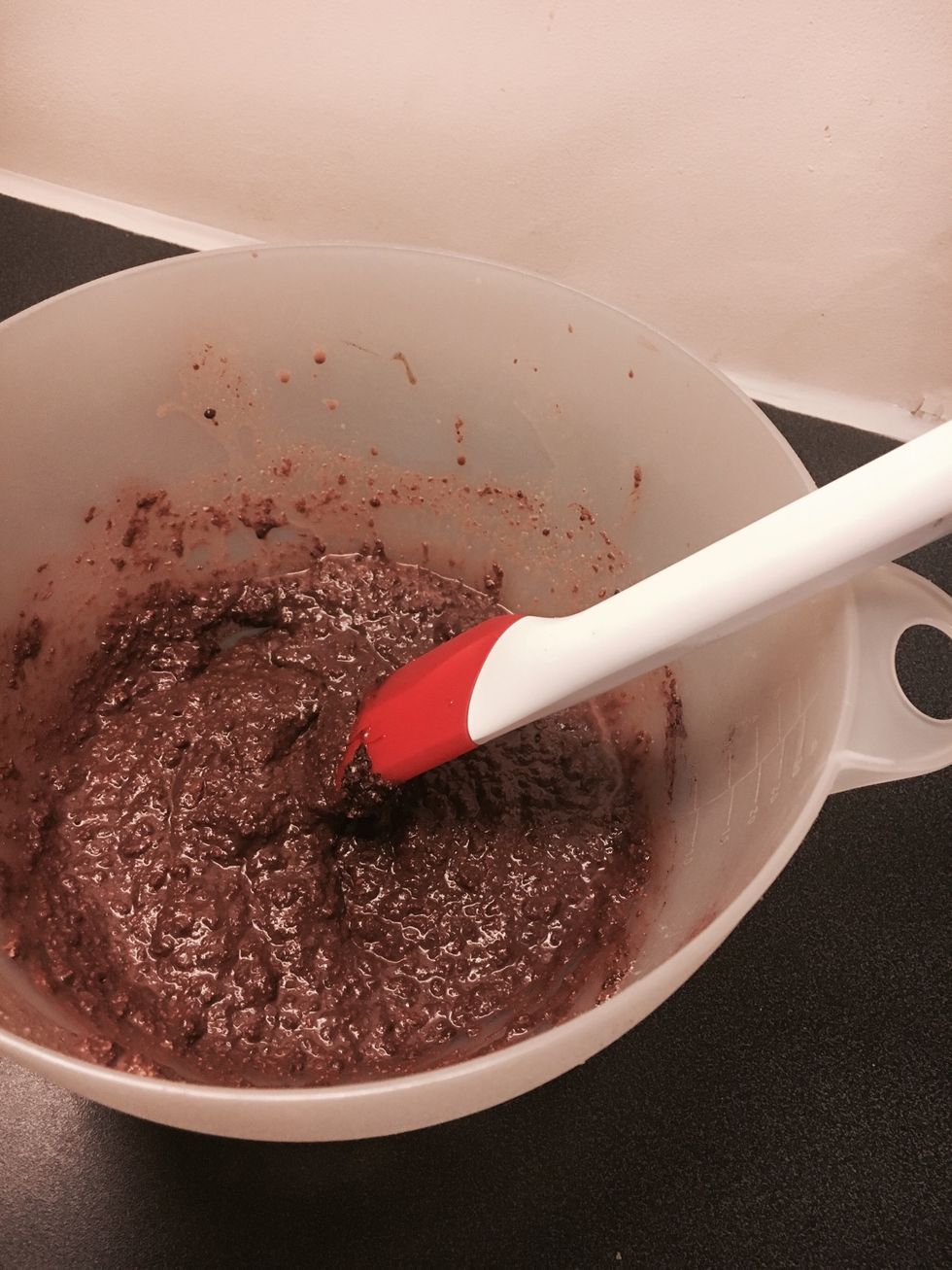 Mix wet and dry ingredients for the muffins together in a bowl. (Start with the dry)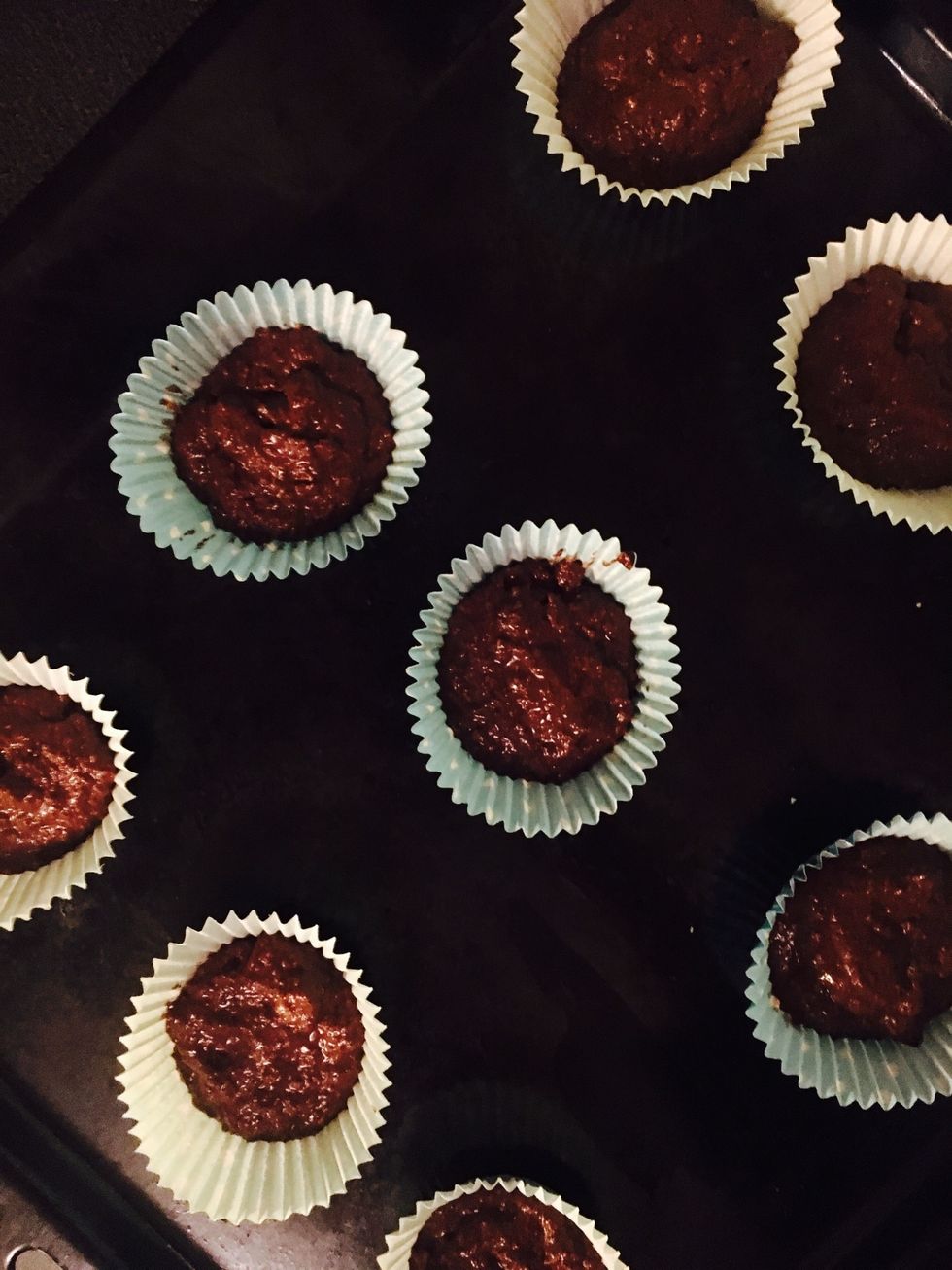 Add to muffin forms. Heat for 10-12 minutes on 175 degrees celcius.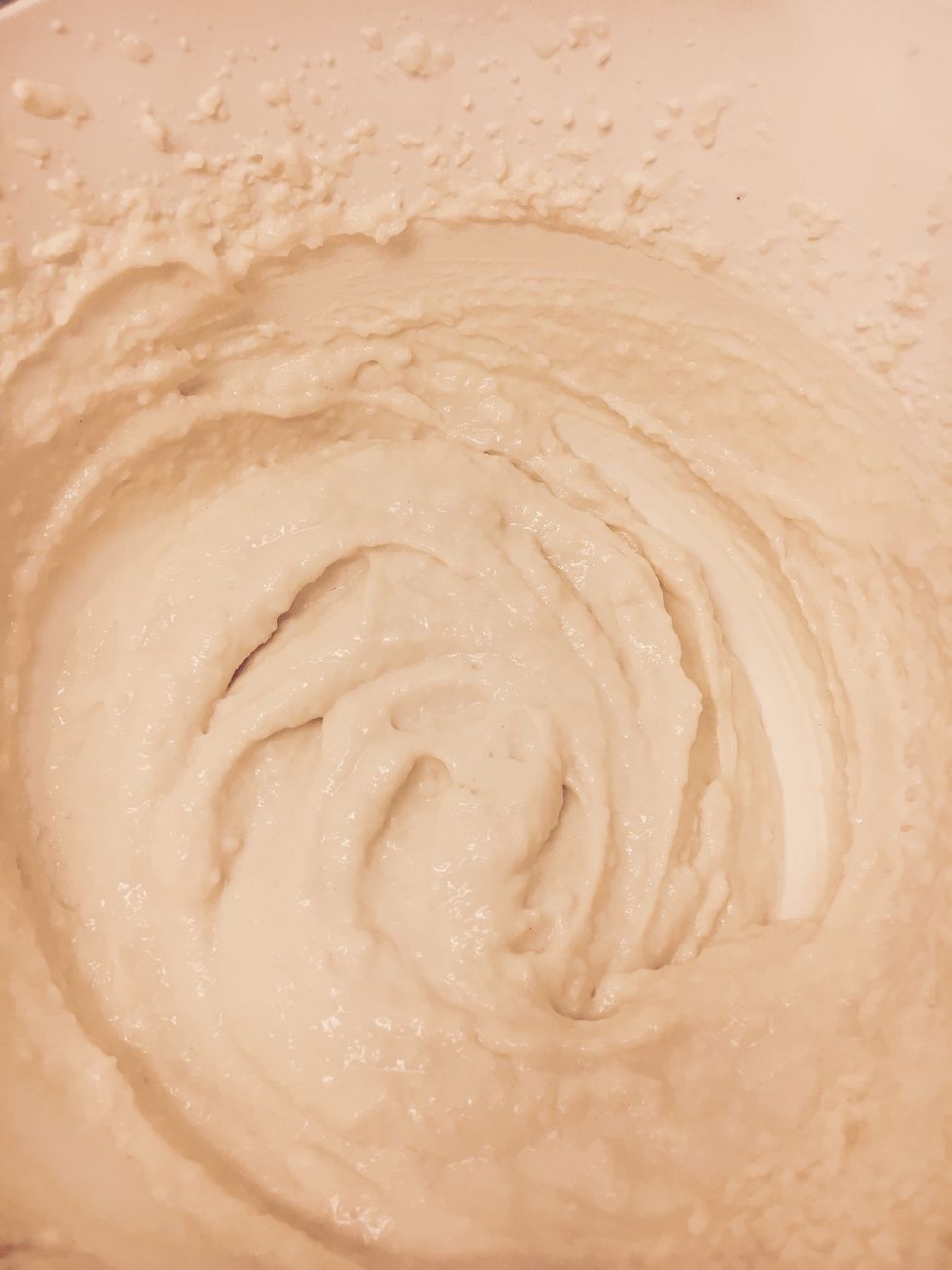 Mix together the ingredients for the frosting with your electric whisk until creamy/whipped consisyency appears. Put in fridge to set for 30 minutes.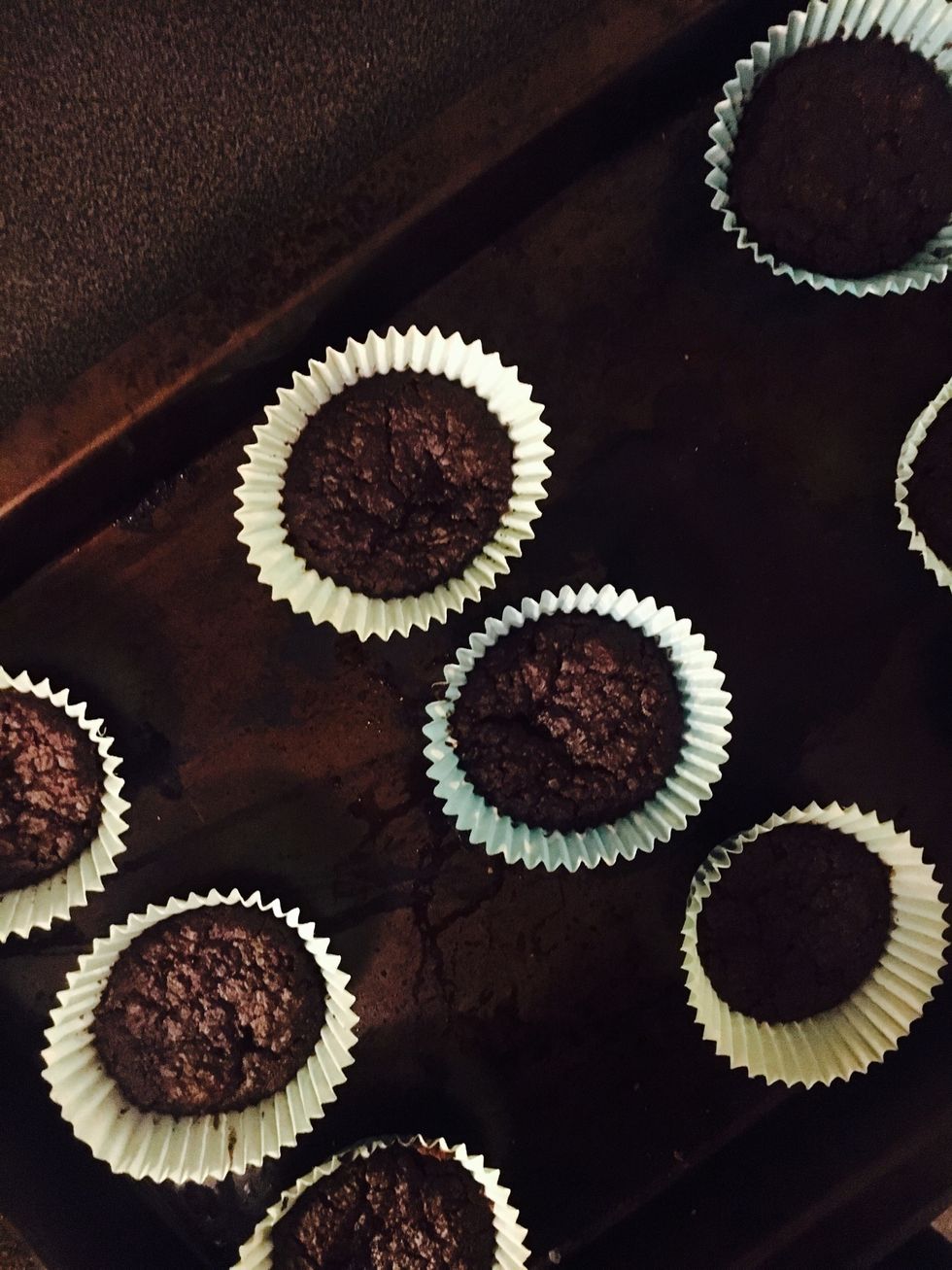 Take out the muffins when done in the oven. (test with a toothpick, if IT comes out clean the muffins are done). Let cool for 10-15 minutes.
Decorate the muffins w/frosting &chocolate buttons. Enjoy👻 (I made my chocolate buttons by melting vegan dark chocolate and making small dots on baking paper. Freeze for 30 minutes bf decorating)
1/4c Gluten free oat flour
1/4c Almond flour
2.0 Chia eggs
2.0Tbsp Raw cacao powder
3.0Tbsp Agave sirup
2.0Tbsp Coconut oil
1/4Tbsp Vanilla extract
Vegan dark chocolate chips
Tofu frosting:
1.0 Silken tofu (block)
3.0Tbsp Coconut oil (room temperature)
3.0Tbsp Agave sirup
Light soy milk (to adjust thickness)
Beate Olav
24 from Norway?? Love making healthy food and getting inspired by clean living?? \n?Iherb discount code: NMW964\nContact: olav.beate@gmail.com\n\n\n