Hearty and tasty with lots of ham chunks, this soup is simple & easy to make. Great comfort food! Freezes well too. I grew up with this recipe from my mom and so did my kids.
45
It was a chilly day in Minnesota & that makes me think of homemade soup, which I decided was tonight's meal. I have many good soup recipes I'll eventually share. Tonight's choice - Split pea w/Ham!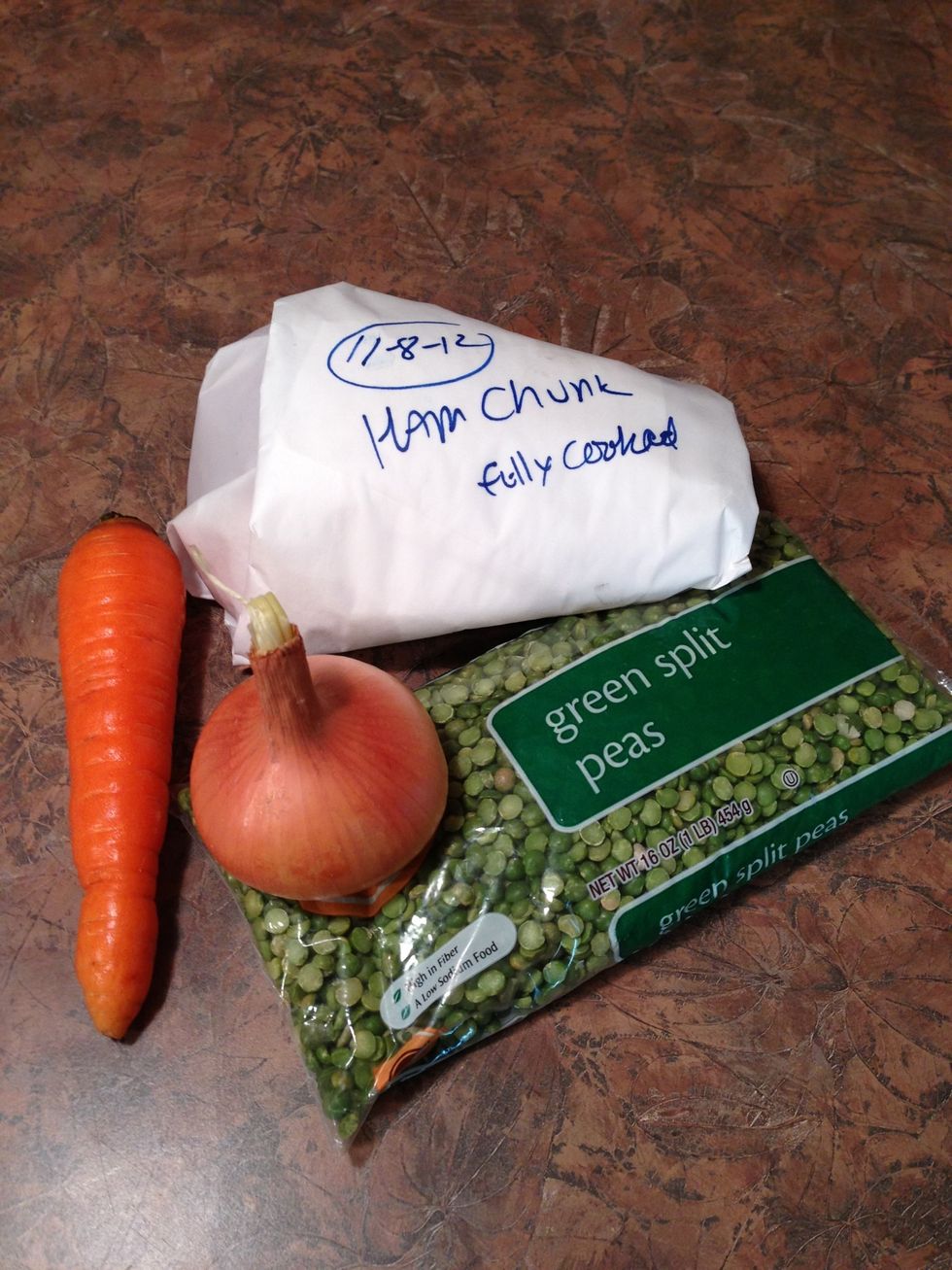 Simple healthy ingredients! Split Peas can be found in 1-pound bags in the bean and lentil section of your grocery store. Use a generous chunk of ham or a ham bone.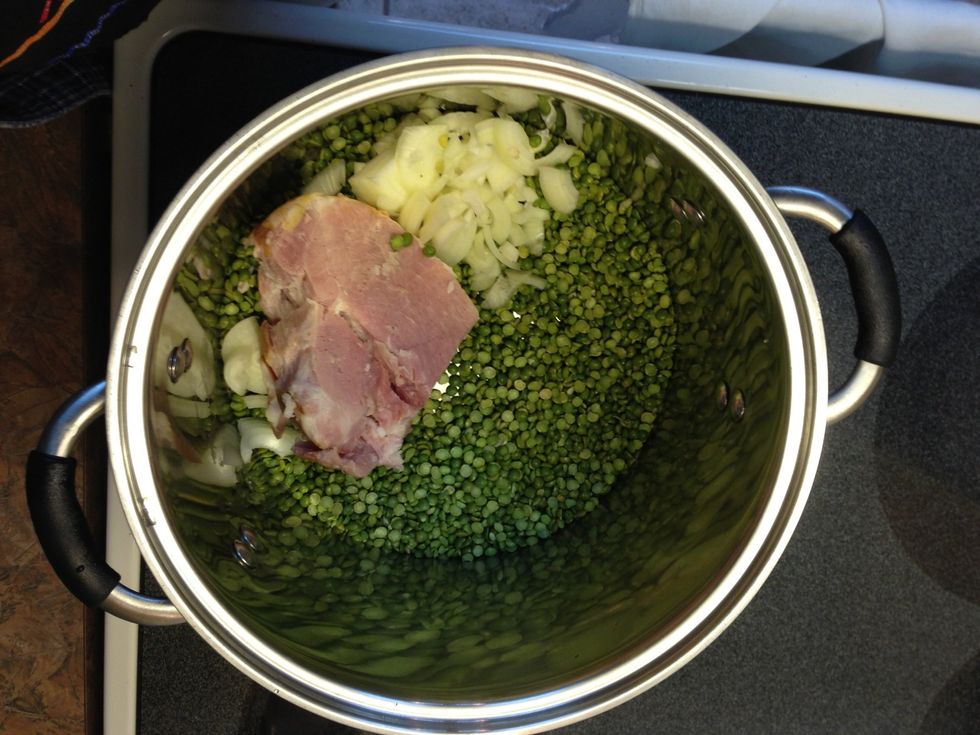 Pour DRY split peas right from the bag into kettle. Add ham chunk, sliced onion & seasonings. Dont scrimp on the ham! There should end up being a piece in nearly every spoonful!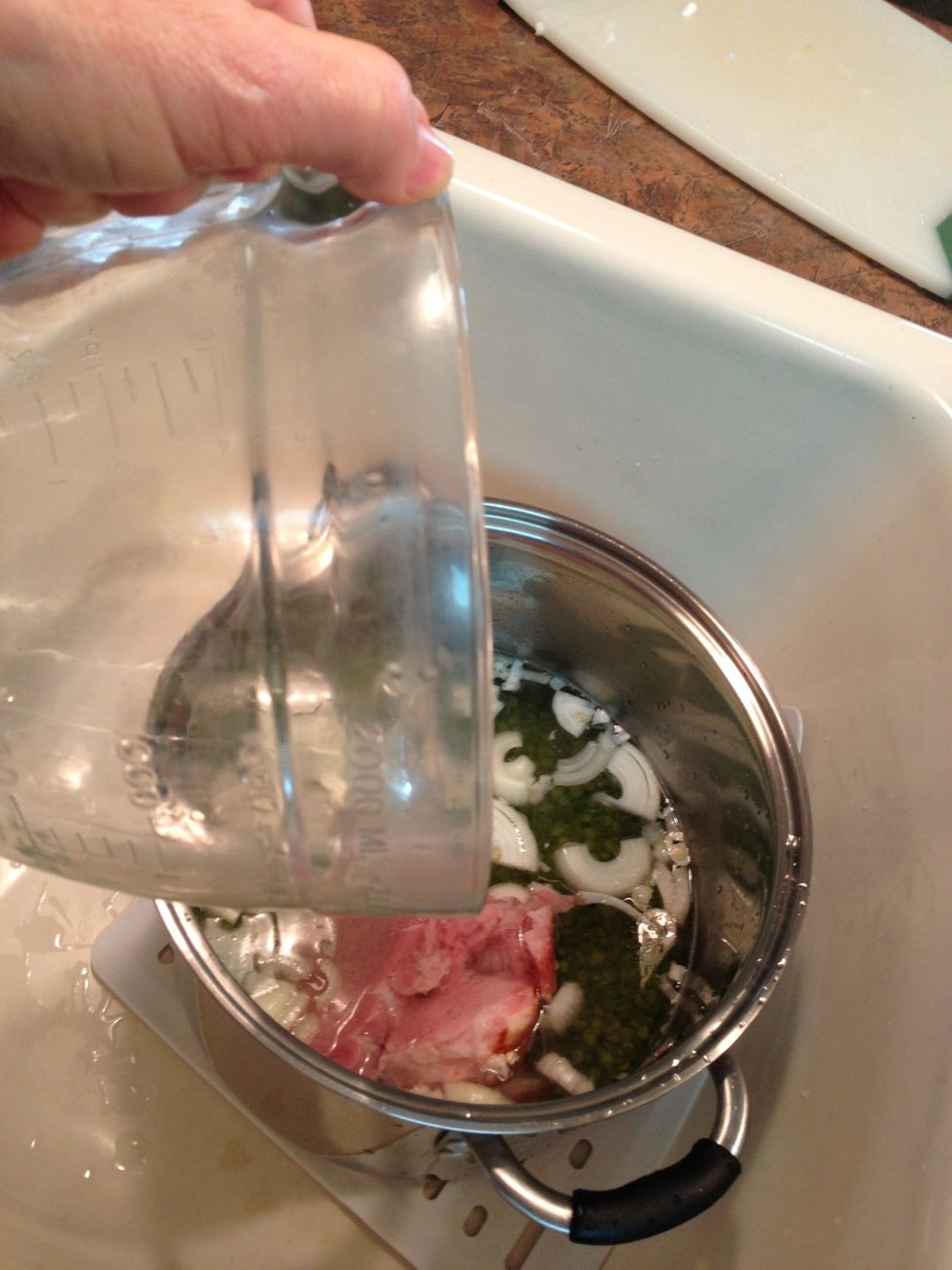 Add 10 cups of water. Later on you can add 1 or two more cups as desired.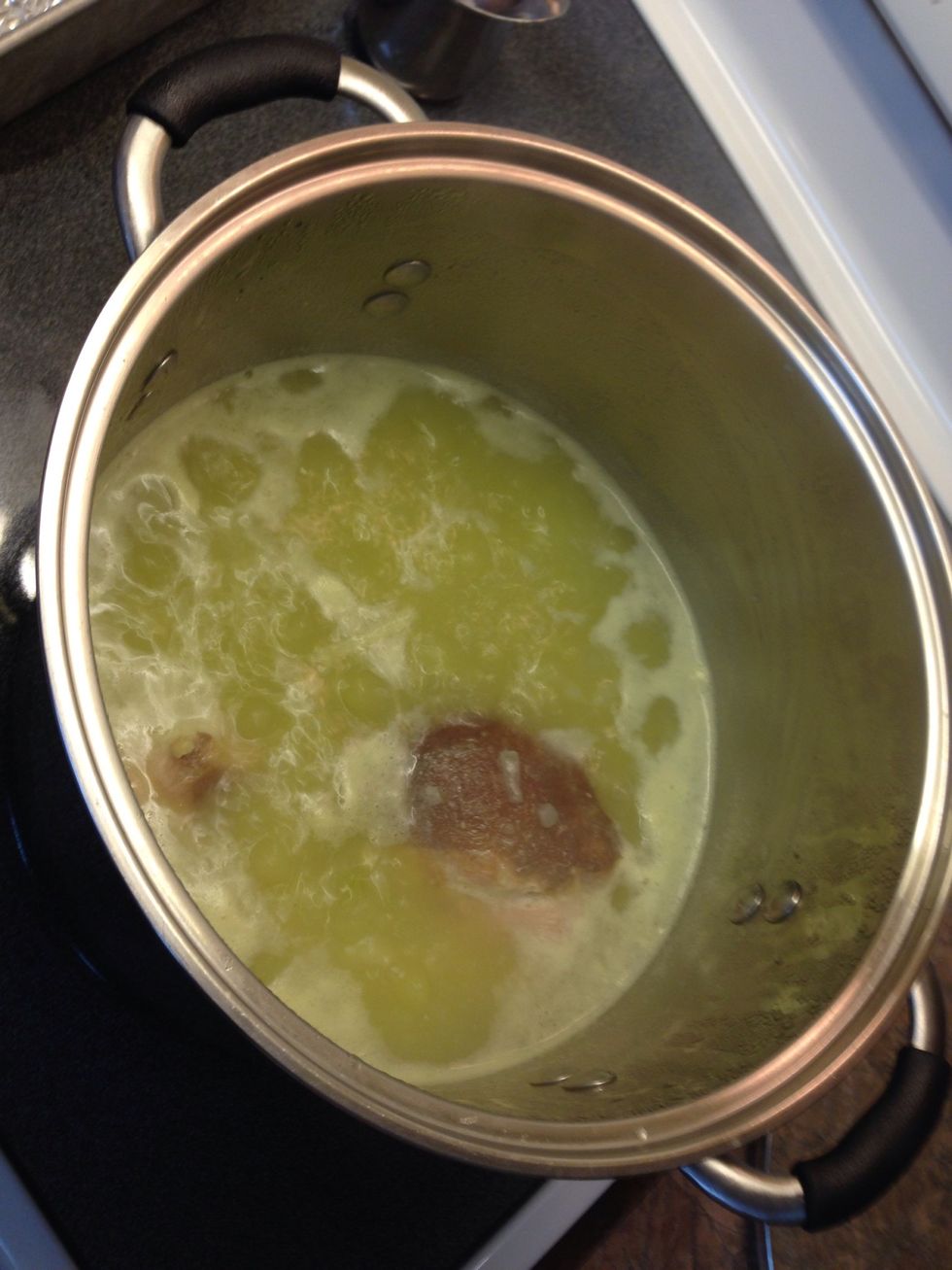 Simmer 40 minutes, stirring occasionally.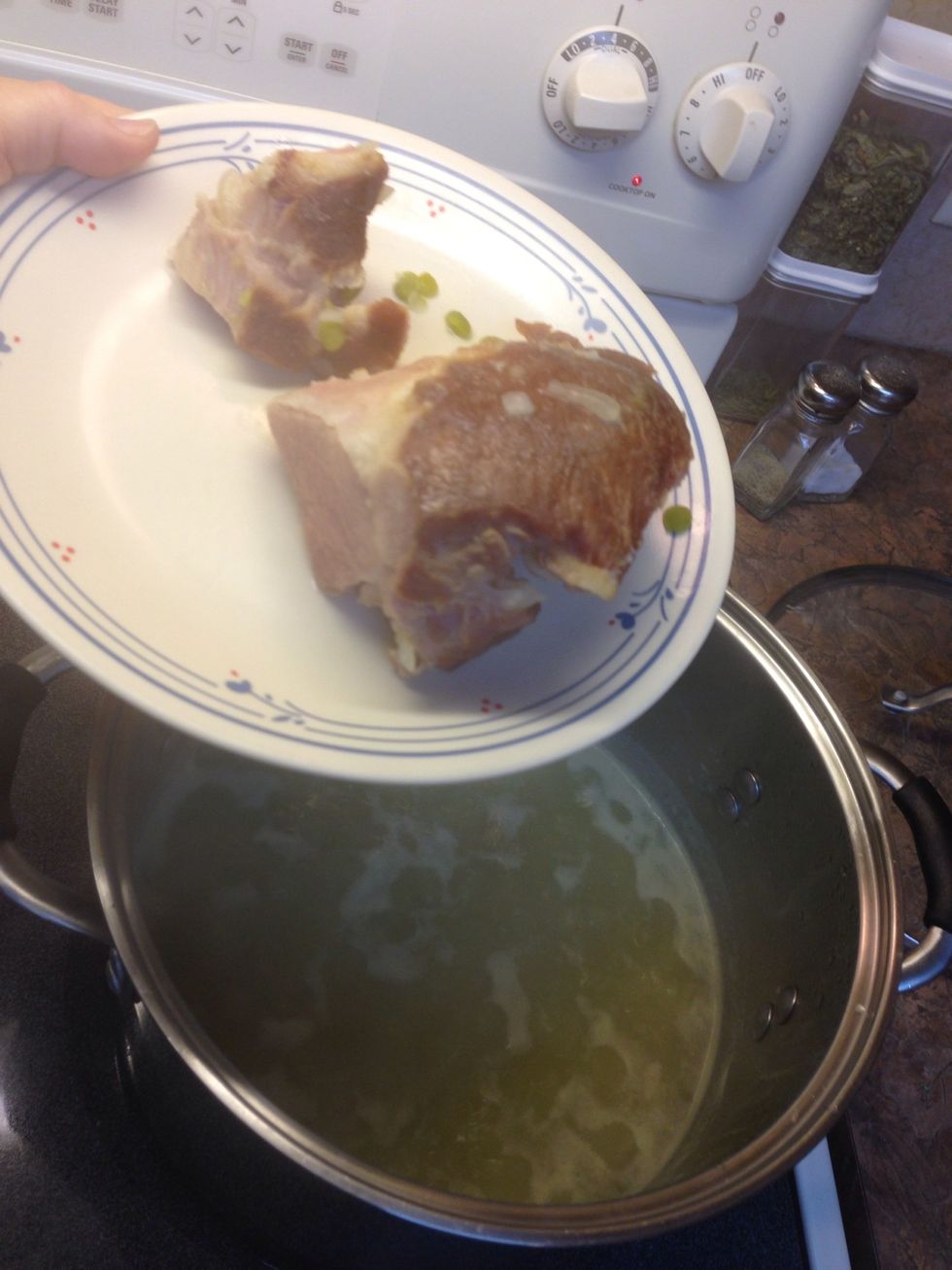 Remove ham. Let cool just so you can handle, and cut into bite size pieces, trimming off excess fat, etc and return ham pieces to soup.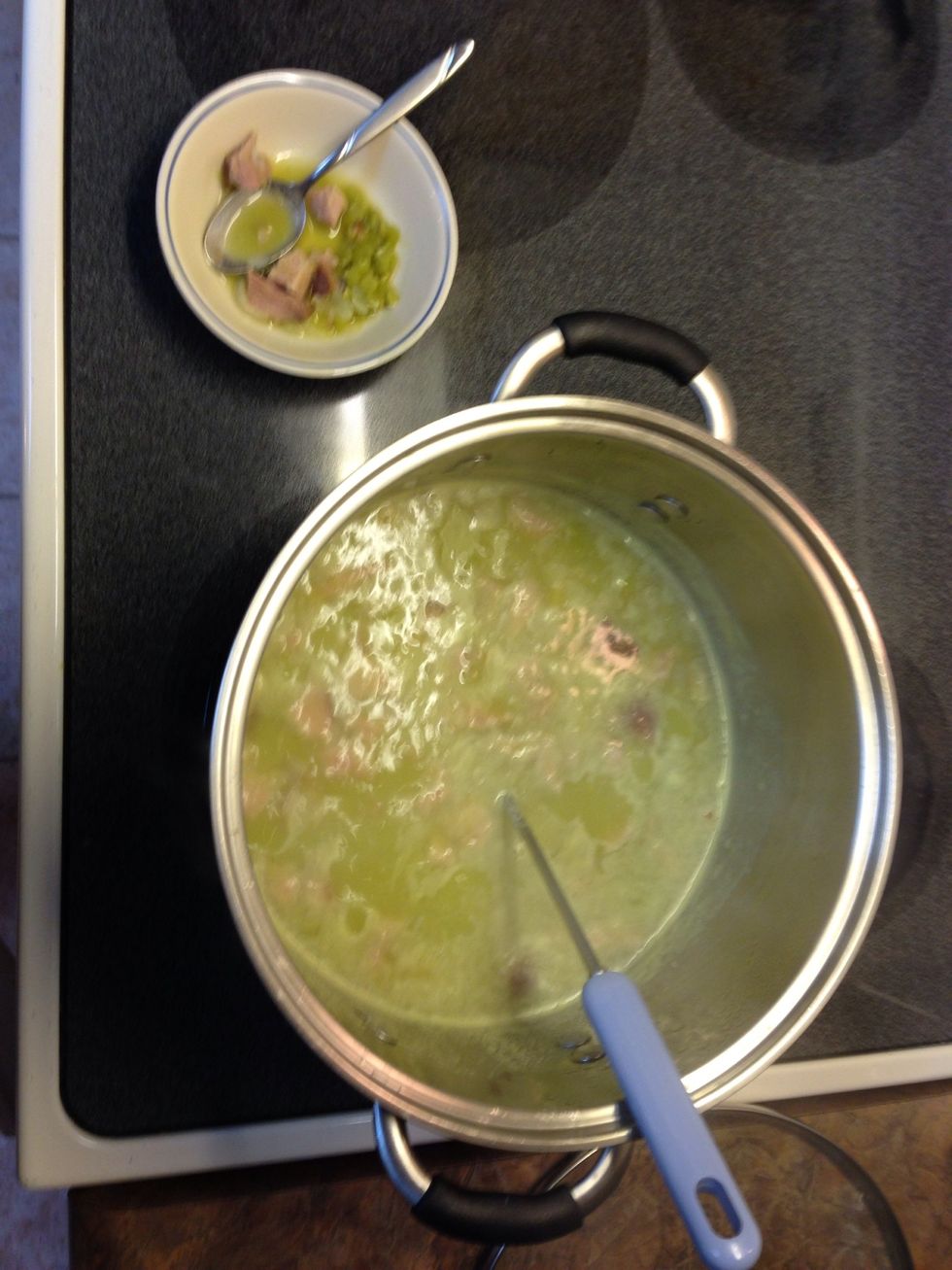 We cooks have the privilege of tasting as we go, plus by now it smells so good, you can't wait any longer! (I think it's important to not spread germs so I prefer ladling my sample into a sauce dish.)
Once peas are no longer hard, I turn heat way down and remove after about 10 minutes. I like to still be able to distinguish the peas rather than cook down too much. Makes for more texture.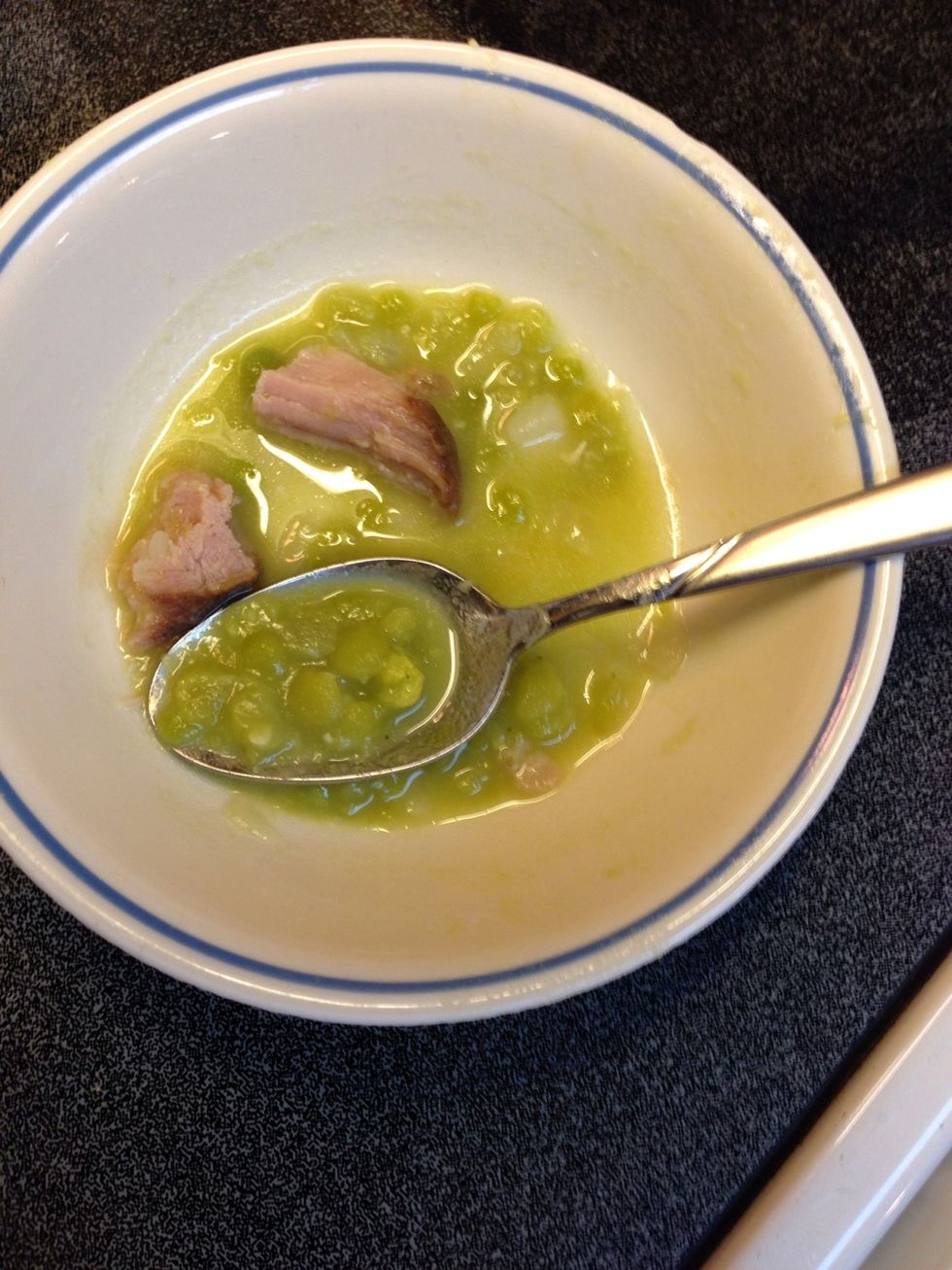 You should stop simmering while peas still have their shape. They will continue to soften and broth will thicken. Did I say you can't get too much ham!? Best way to test is tasting.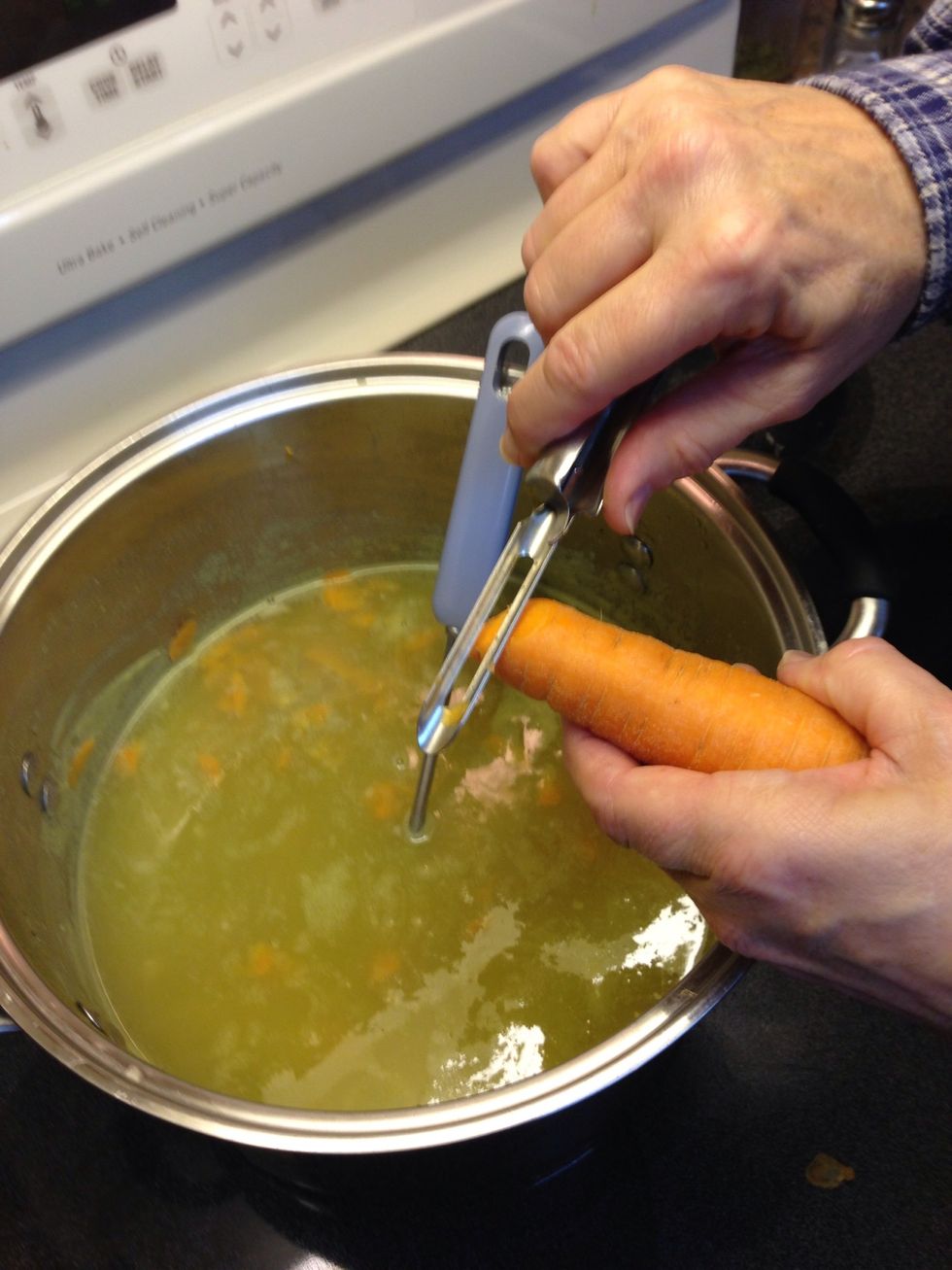 I usually add 1-2 cups water now. Then grate one fresh carrot into soup for color, extra nutrition, texture & flavor. Do not simmer any longer.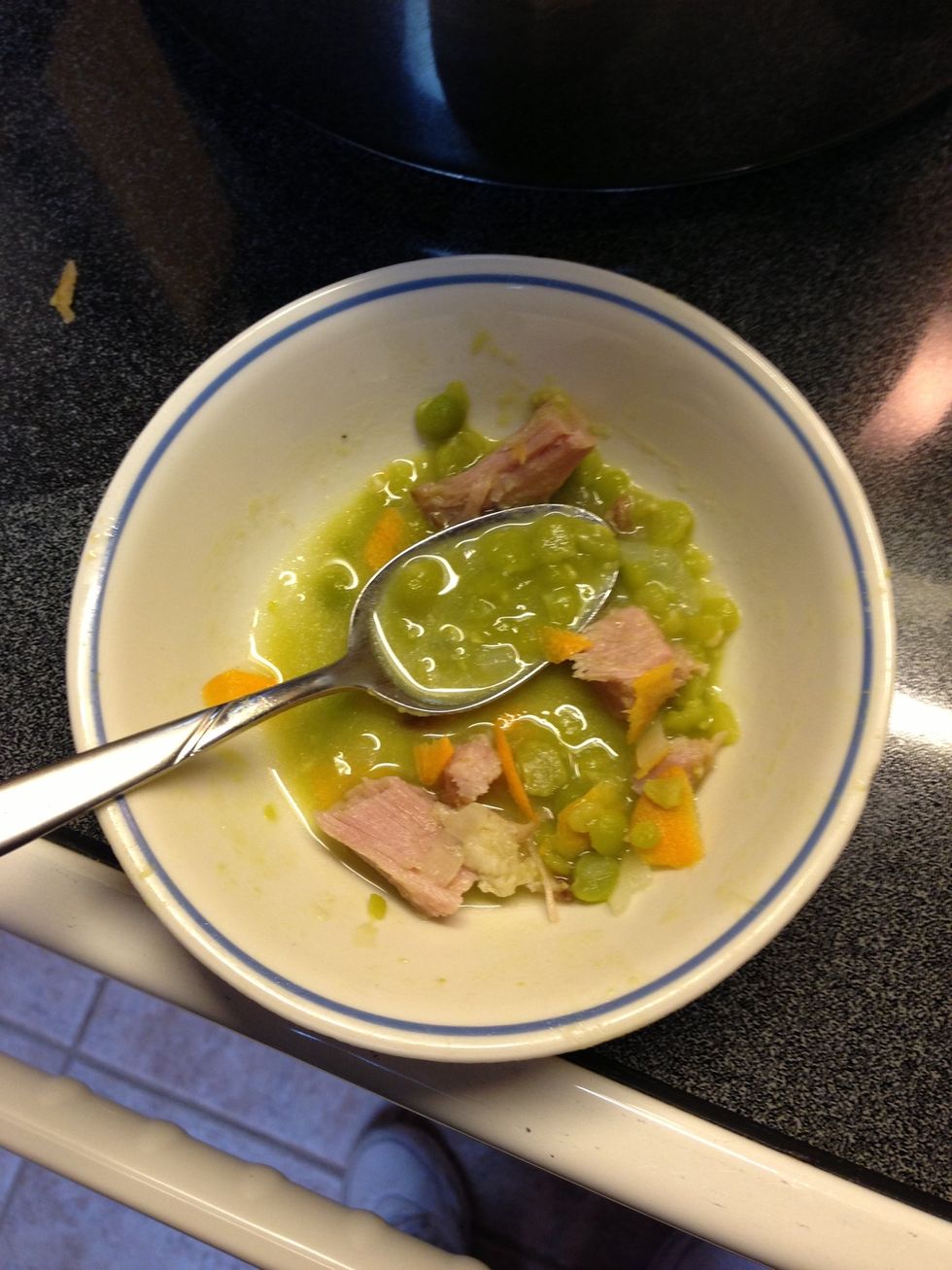 I think every soup should be hot, have tasty broth AND have something to CHEW. You have peas, onion, carrot and the best part... Ham!
It's COMFORT FOOD on a chilly day!
1.0lb Bag Of split peas
1.0 Hambone or chunk of ham
1.0 Sliced onion
1.0tsp Salt
1/4tsp Pepper
1.0 Carrot
Water & kettle
Rollie Brandt
I've been an artist all my life and raised my children as a stay at home mom. Happily married 40 years. I love to share what I do...