Make Spinach Tomato Pesto Alfredo+chicken Calzones
2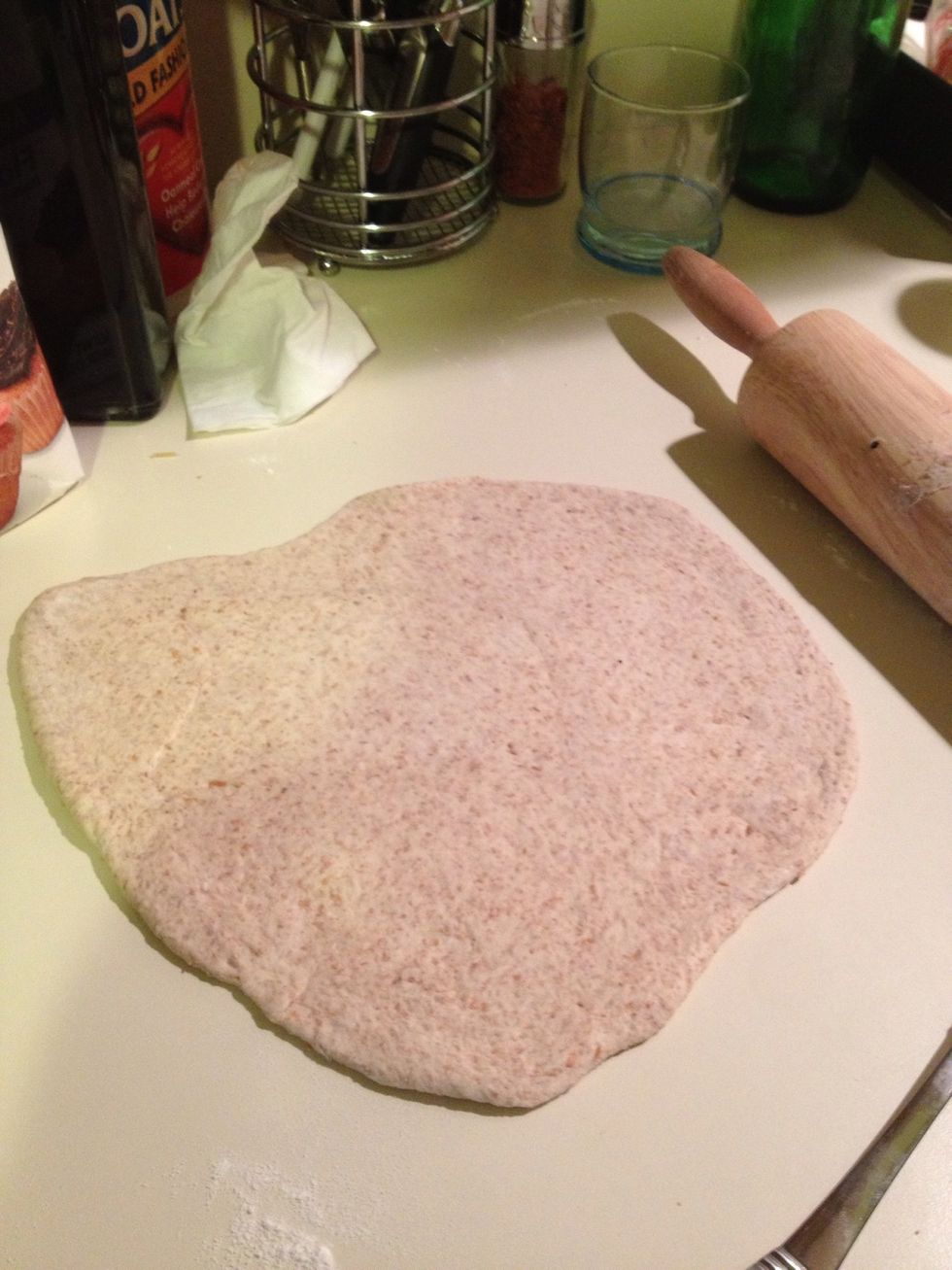 First, take dough ball and cut evenly into the amount of calzones you are making. Then roll out the dough using flour and a roller. Continue rolling and adding flour until dough is not sticky and thin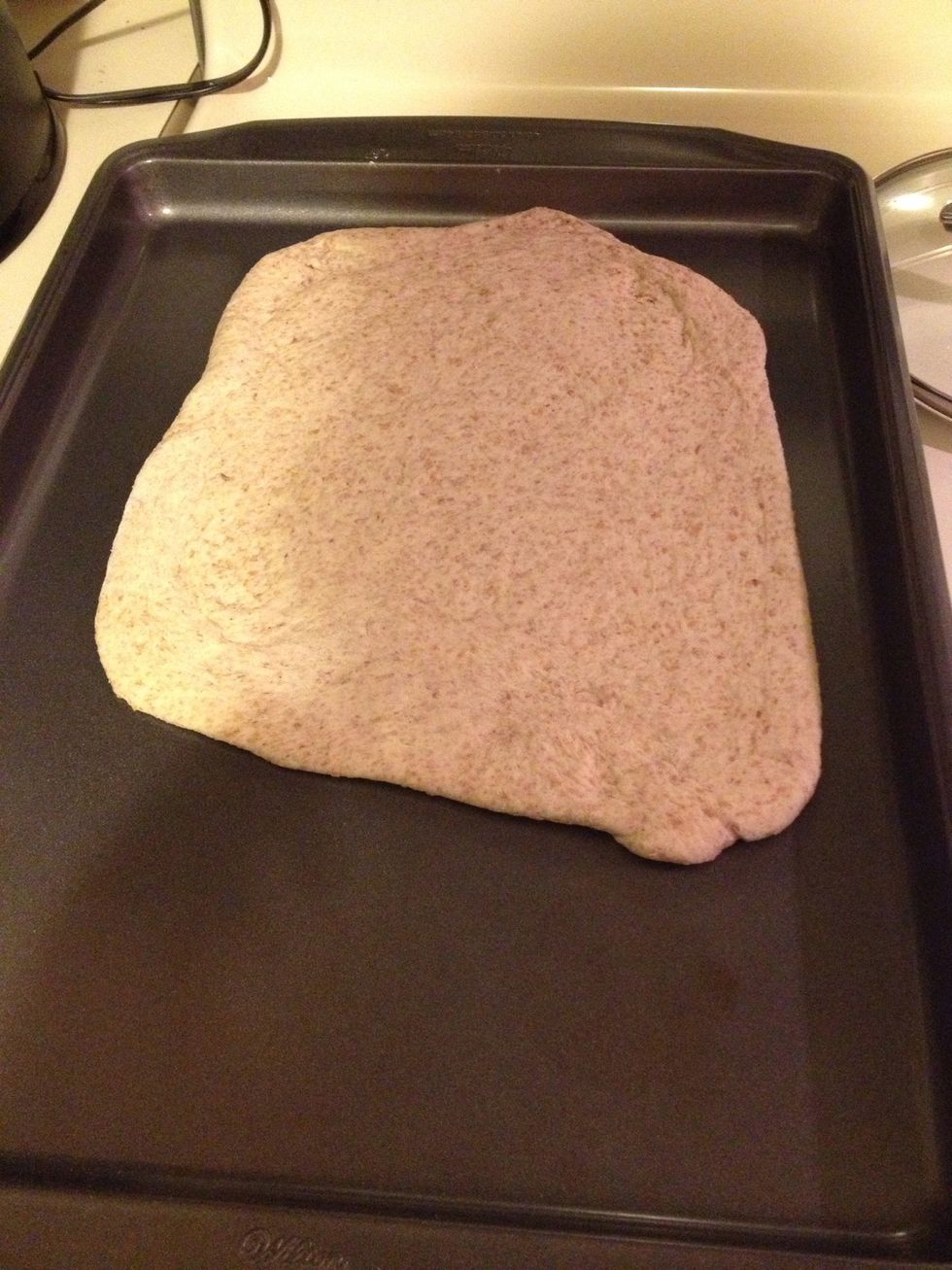 Place rolled dough onto baking sheet!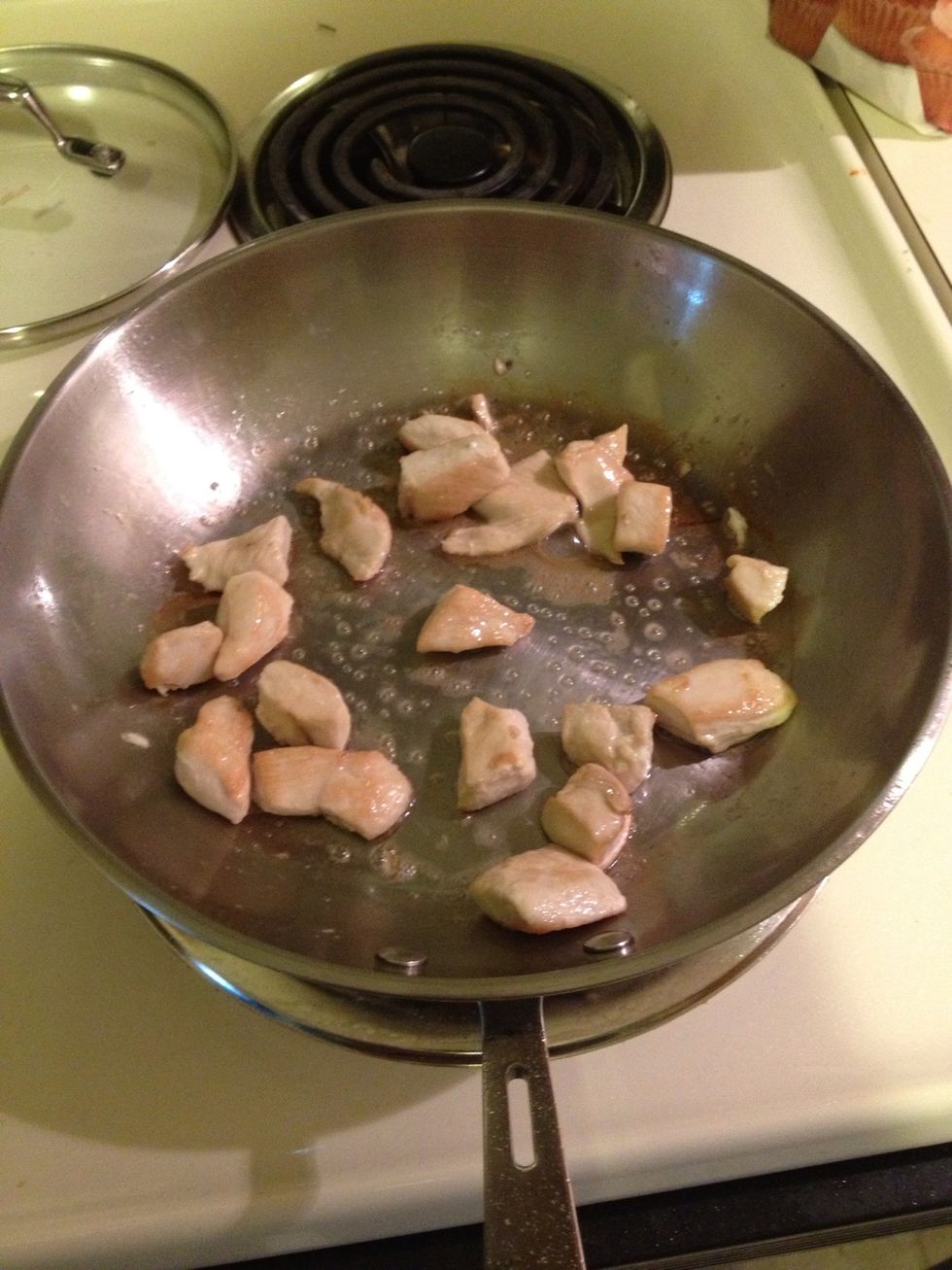 After dicing the chicken breast, start to cook the chicken.
While chicken is cooking, mix together Alfredo sauce and pesto. When finished set aside.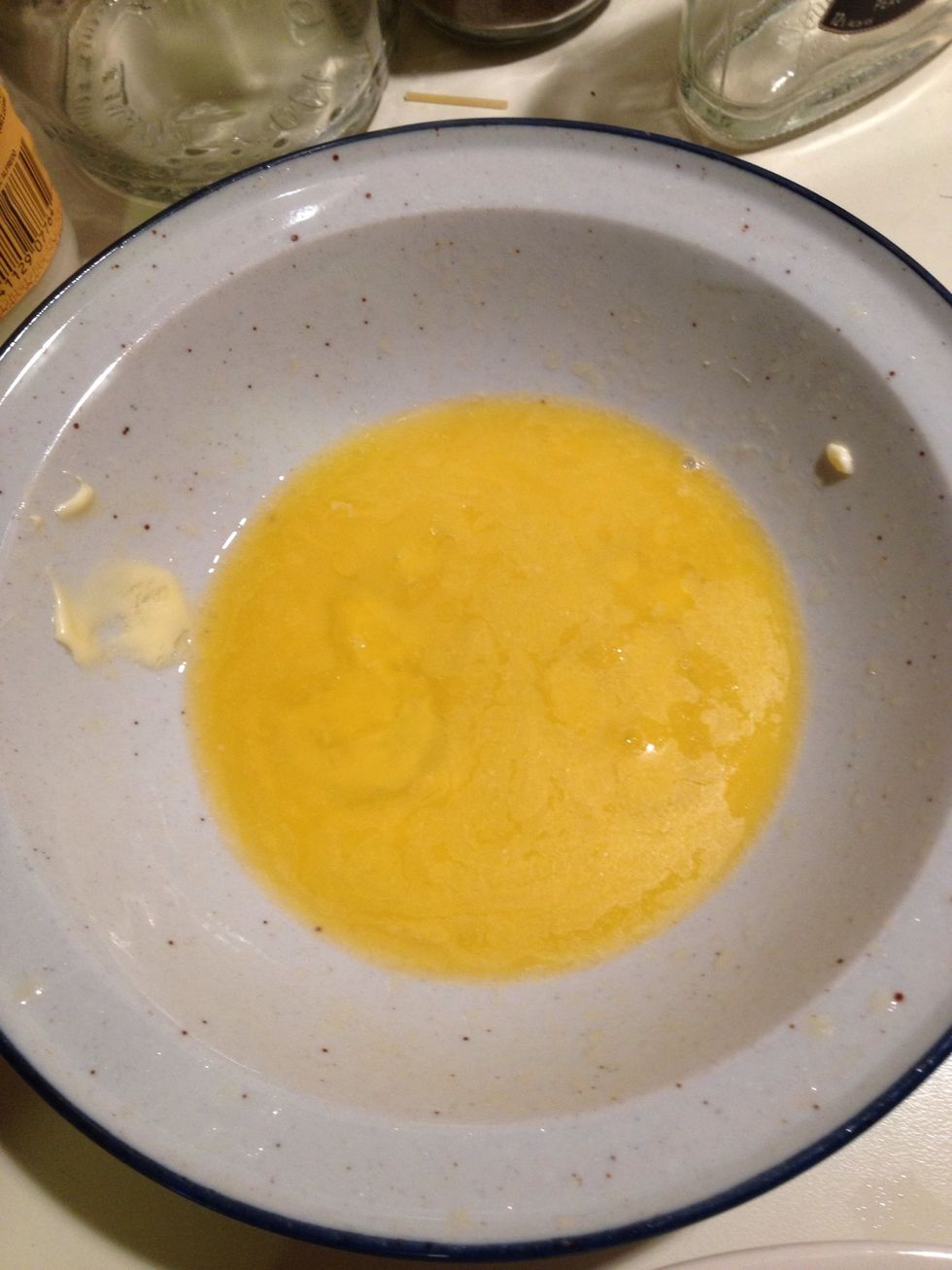 Once sauce has been mixed, measure out desired amount of butter and melt in microwave. Then set aside.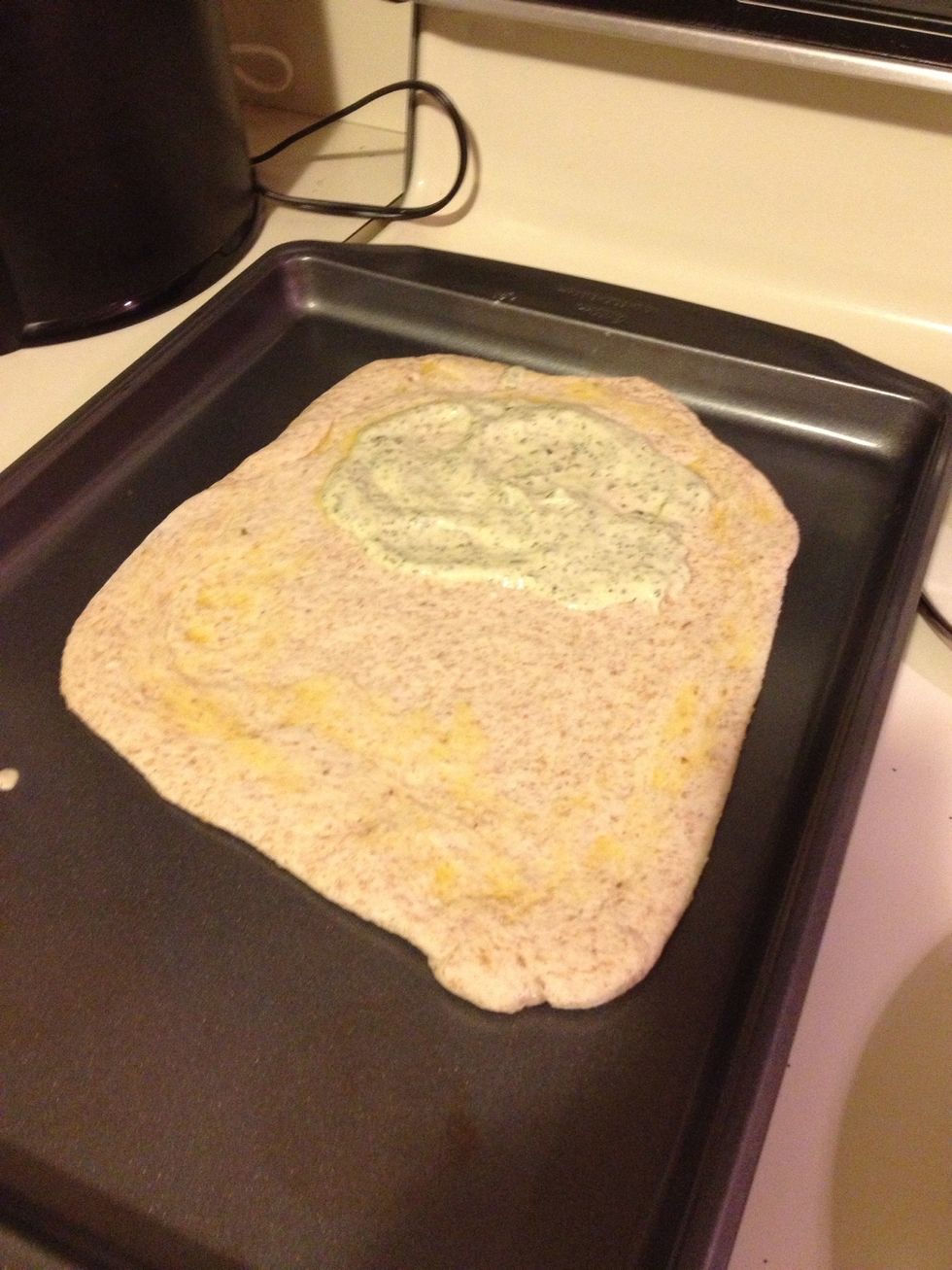 Once sauce and butter are completed, spread melted butter around outside surface of dough. Then spread sauce on half the dough. Make sure to leave 1 inch from surface of dough.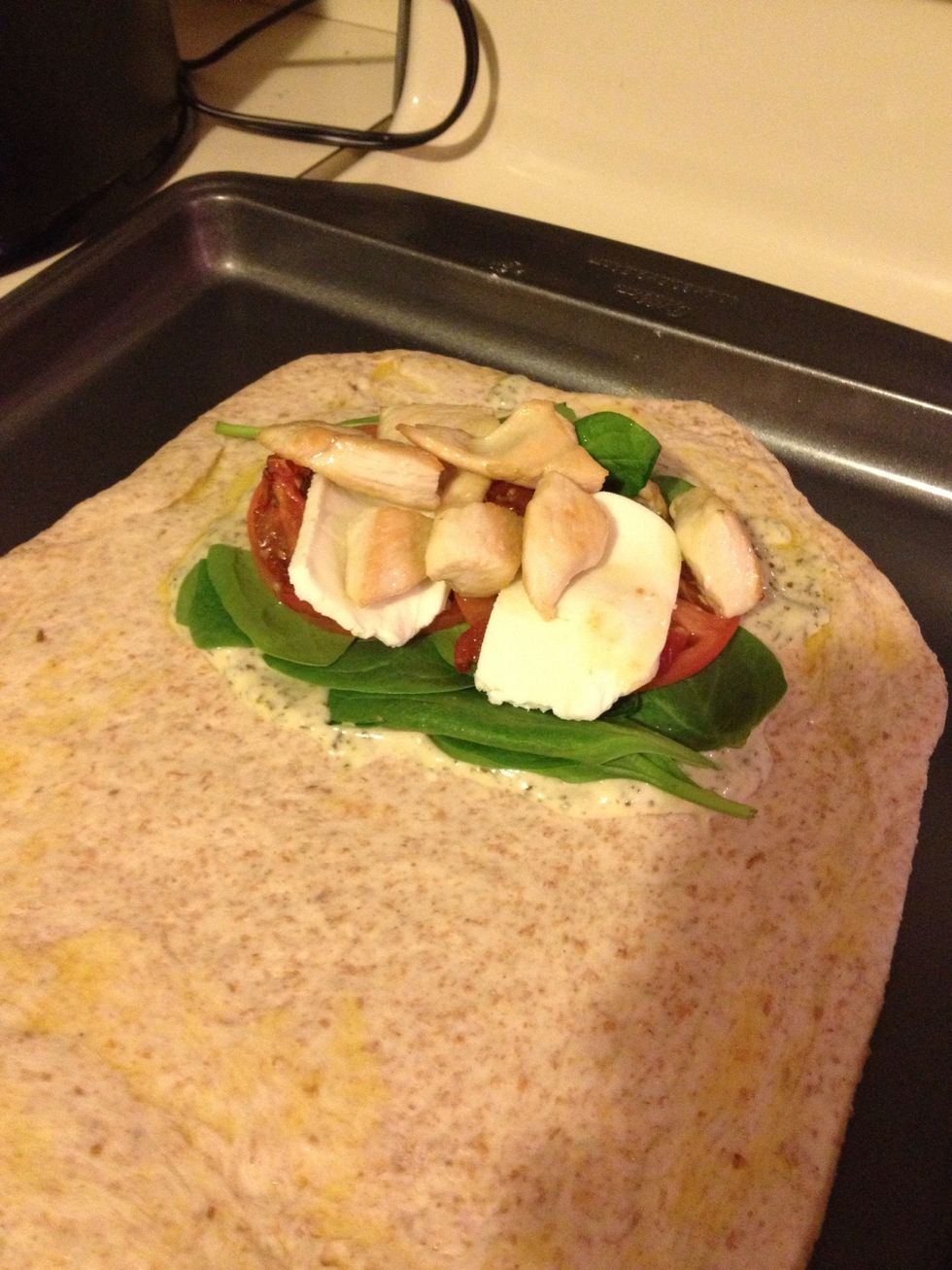 Next compile ingredients in any order. You can add or subtract ingredients. I used tomatoes, roasted tomatoes, spinach and fresh mozzarella geese!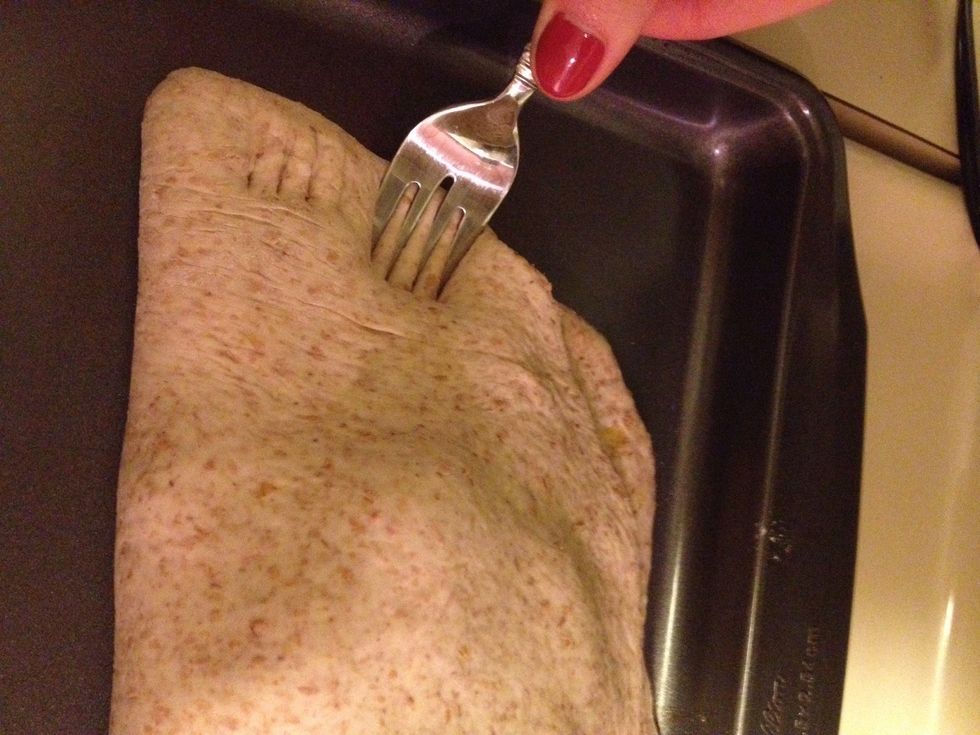 Once ingredients are placed, flip over the other half of dough overtop the ingredients. Next, use a fork to seal the top and bottom pieces of dough. Be careful not to tear the dough, it's easy to do.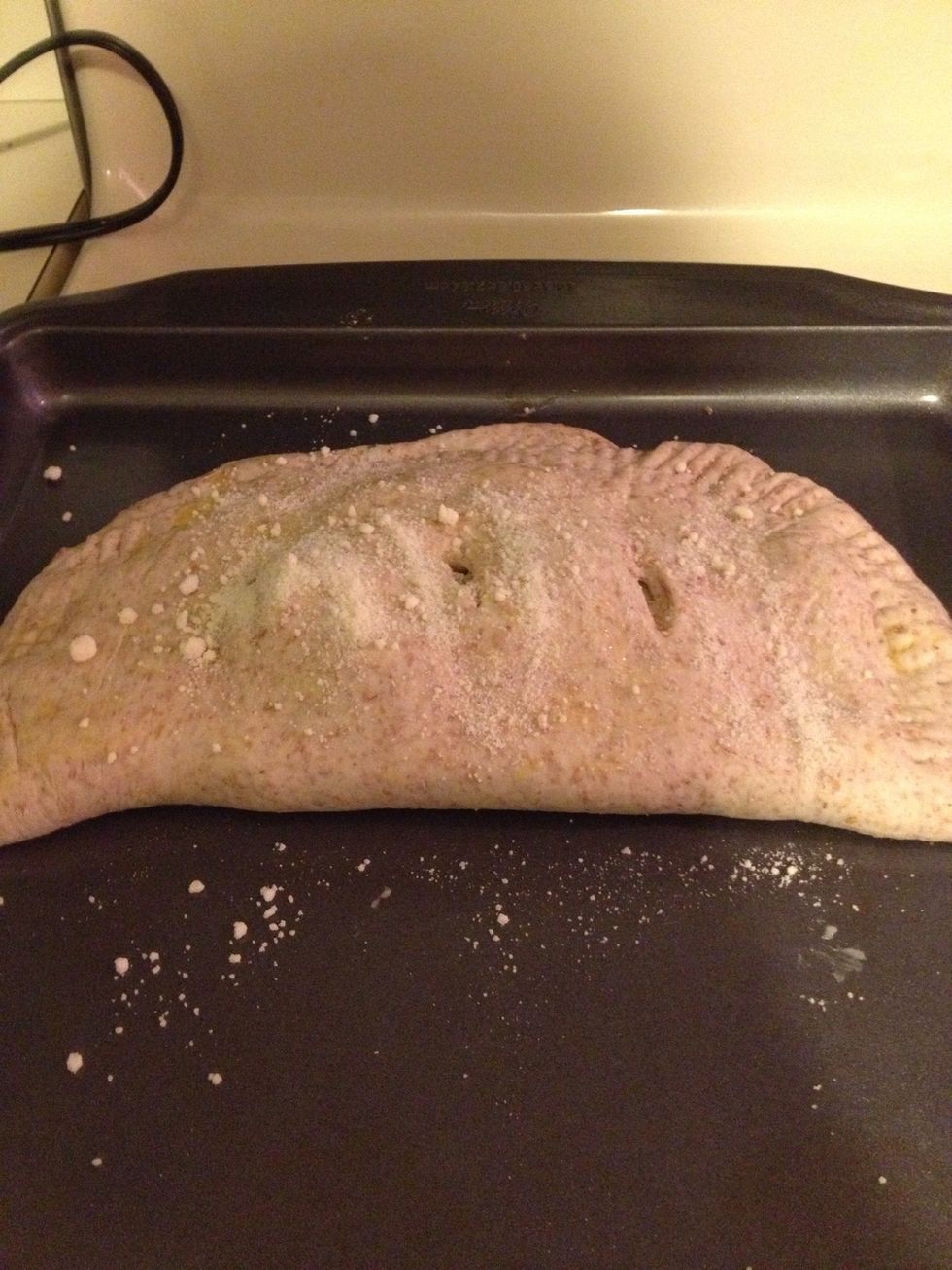 Add butter to top surface of dough and make three cuts into top part of dough. This allows air to enter calzone and Cooke the ingredients. Optional: you can sprinkle cheese on top of butter! Mhm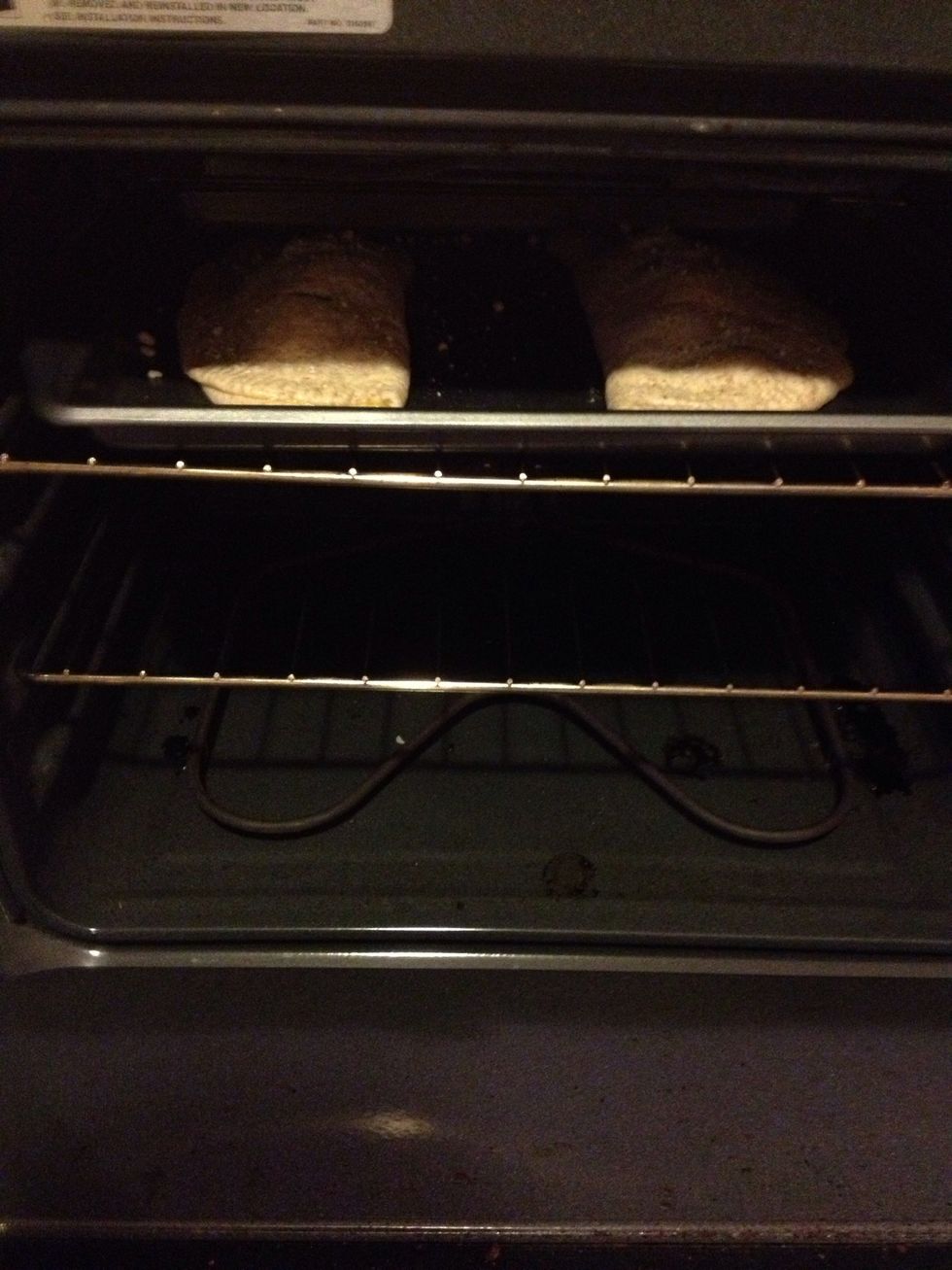 Place in over for 10-15 minutes on 375 degrees!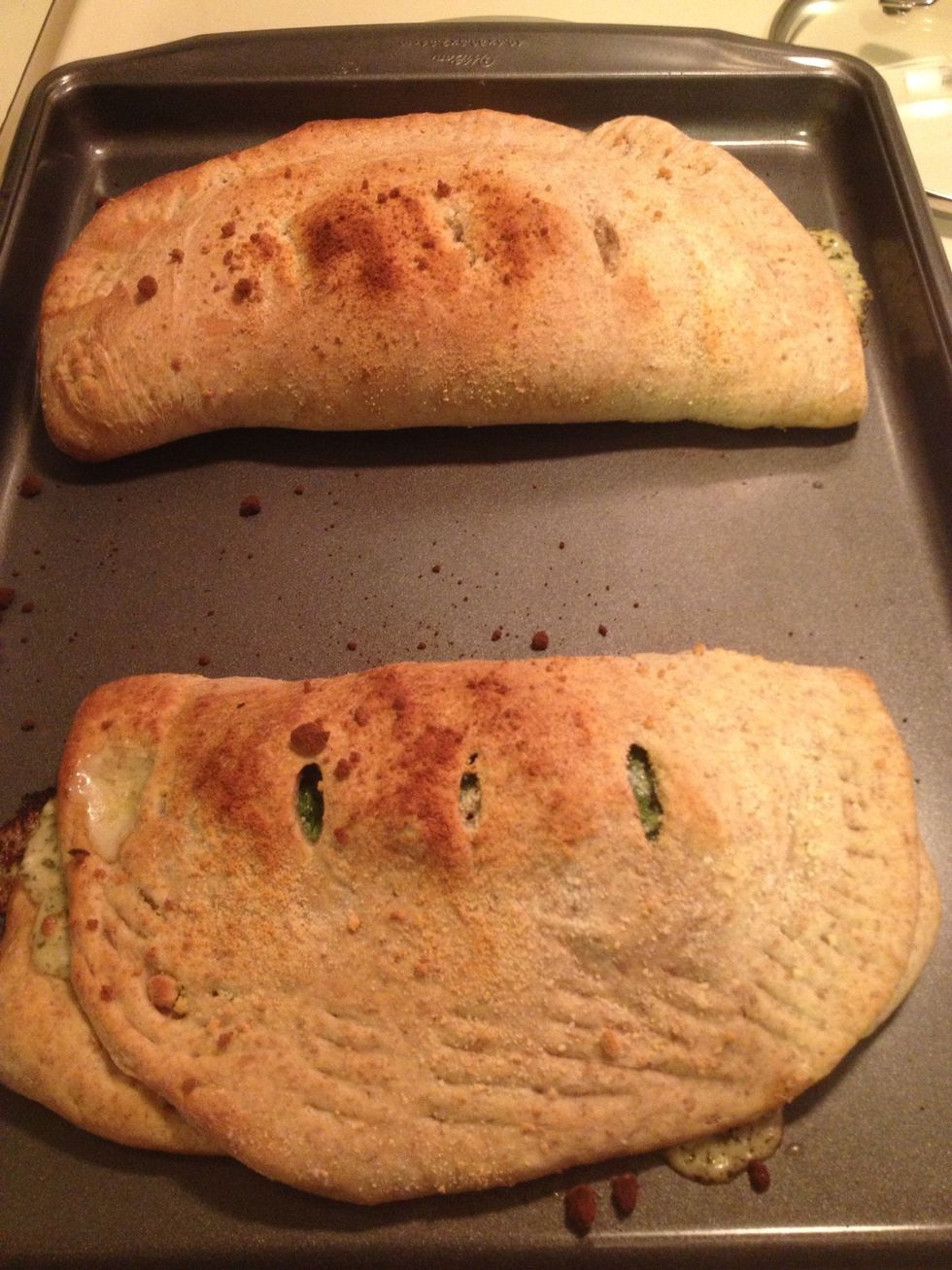 Once ready, take out of oven and cool for 5 minutes. Then it's all finished! Enjoy!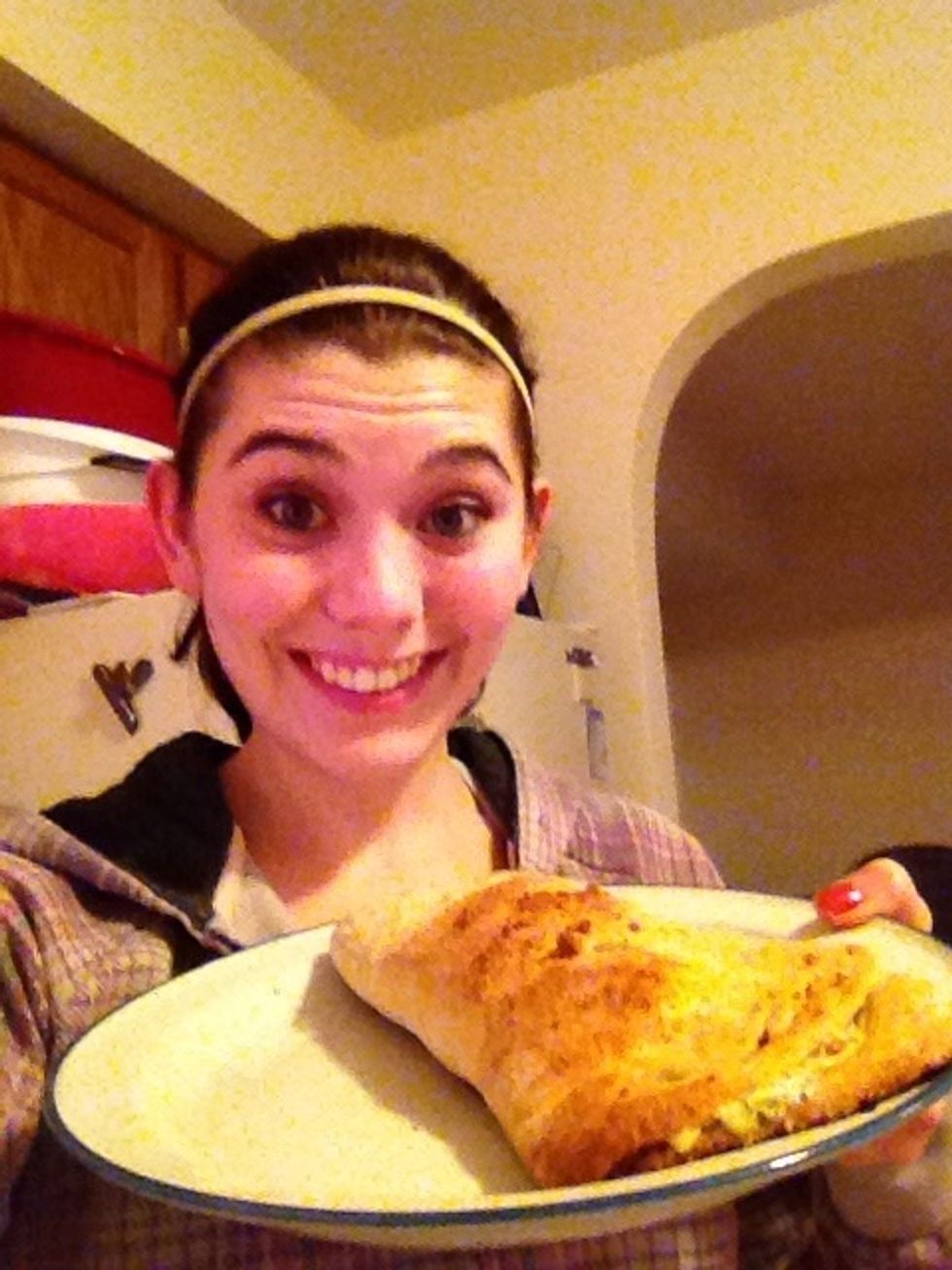 Finished product!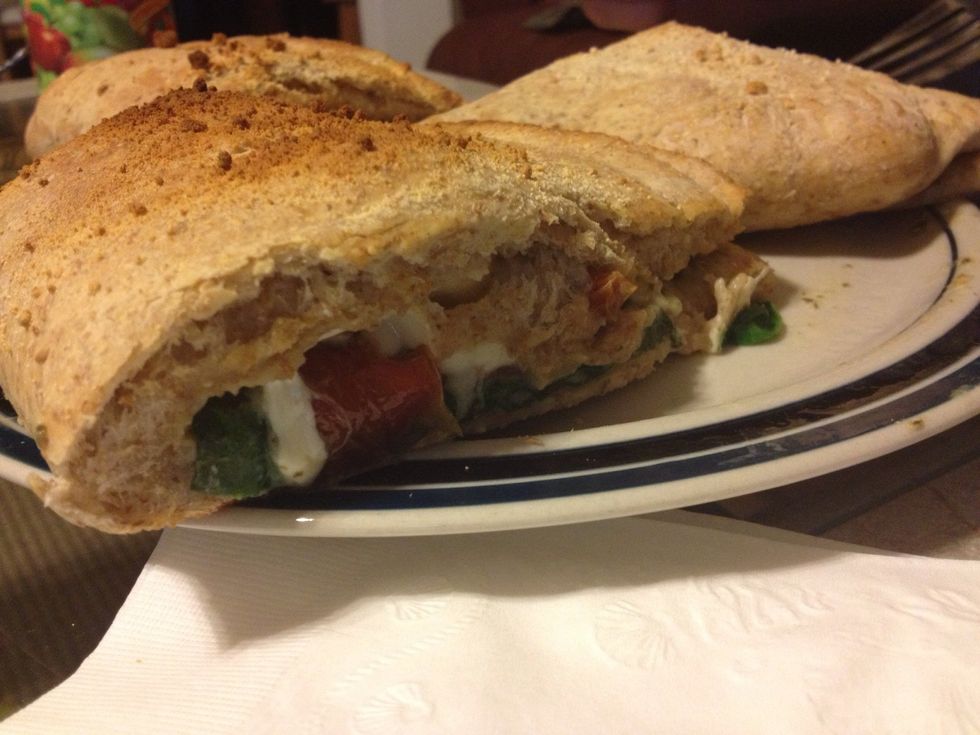 Yum! Look at that melted cheese!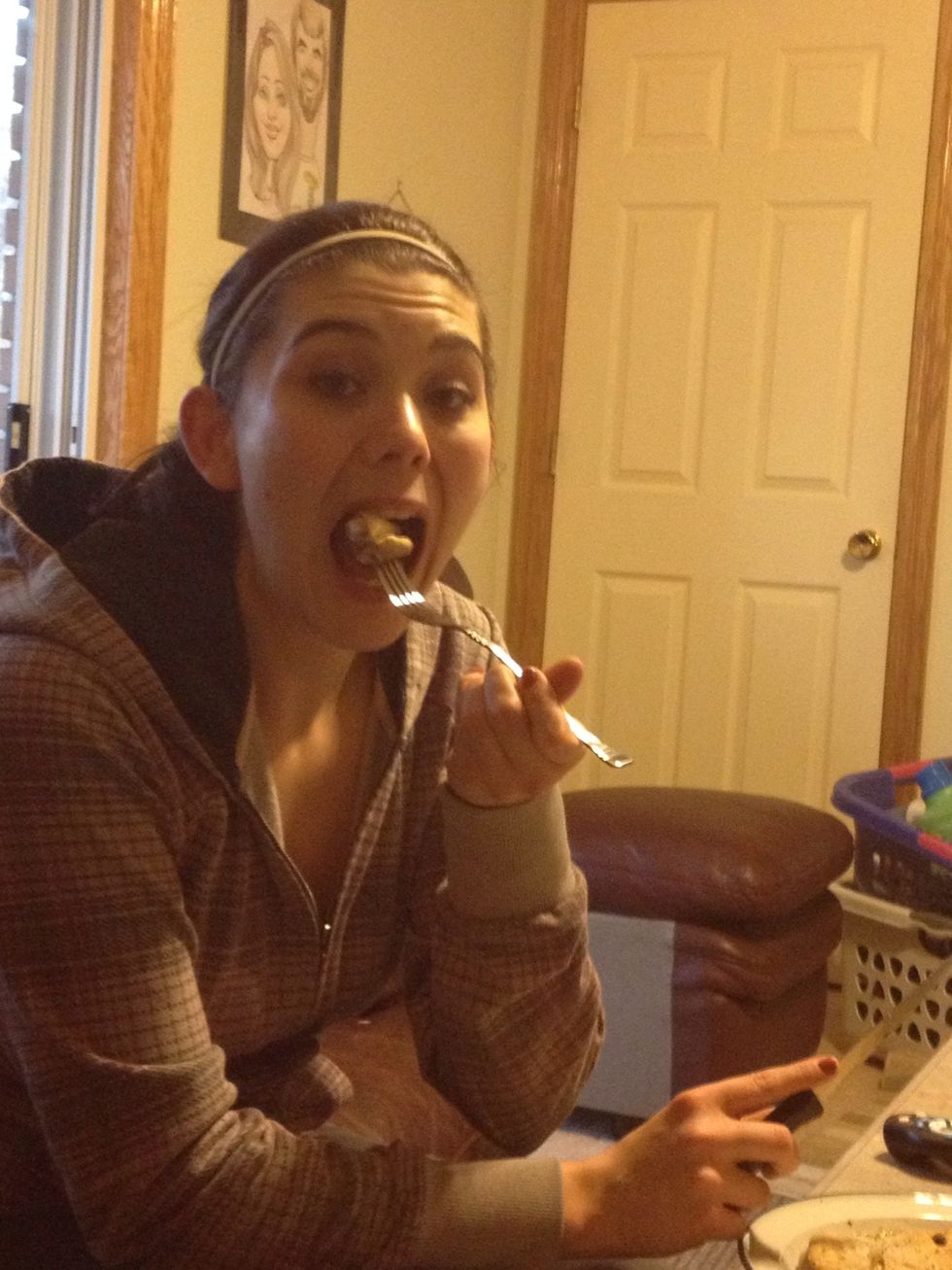 It was delicious!
1.0 Fresh pizza dough ball
2.0 Chicken Breasts
Tomato slices
Roasted tomatoes
Spinach
Alfredo sauce
Pesto
Melted butter
Shredded cheese [optional]
Baking sheet