Make Spinach, Sundried Tomato & Goatcheese Stuffed Chicken
13
Get your goat cheese ready (half of a 140g package)
Defrost your spinach and squeeze out as much water as you can.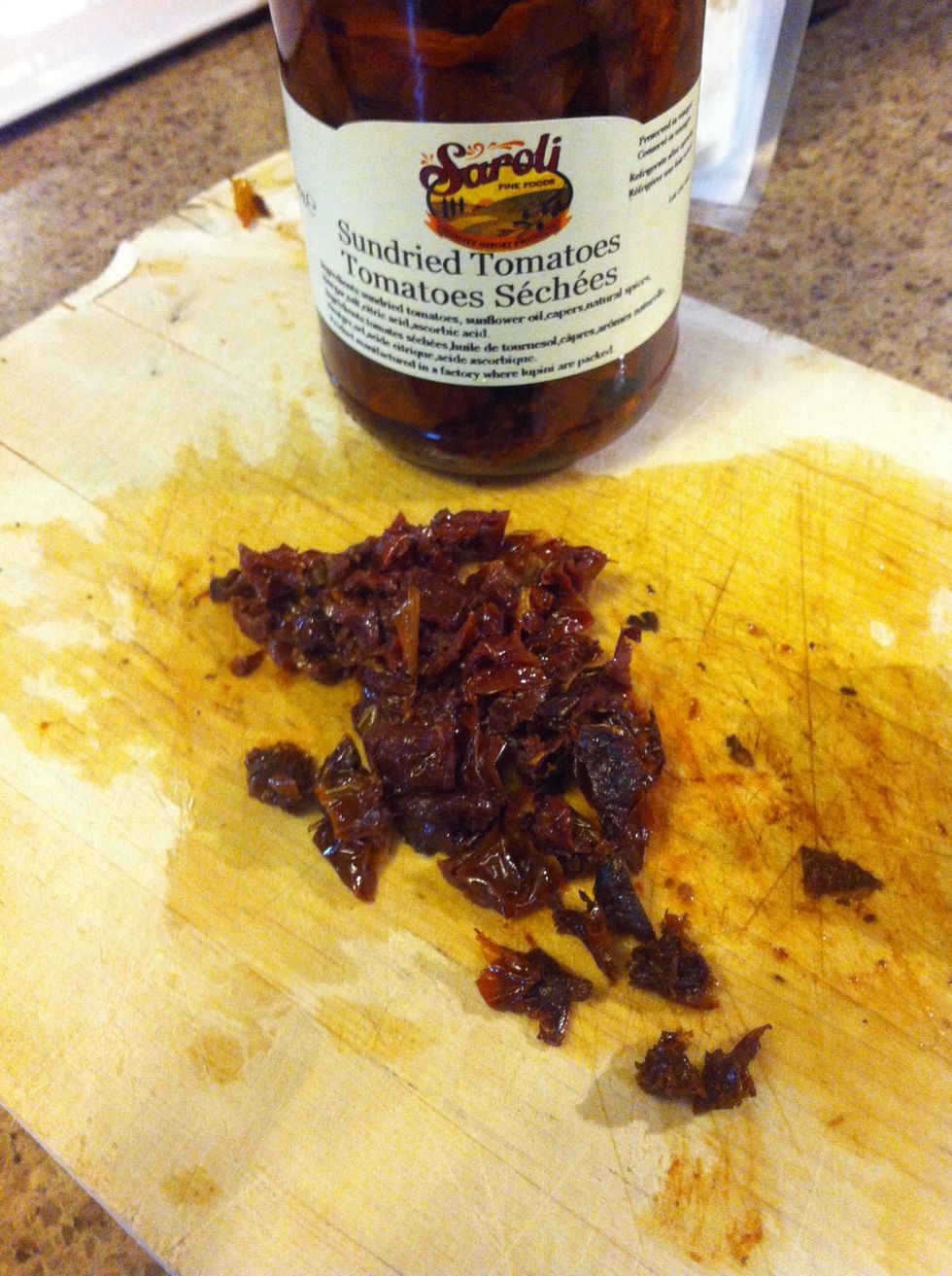 Dice your sundried tomatoes (before dicing, blot off some of the oil, but not all. C'mon. Everybody knows that fat is where the flavours at)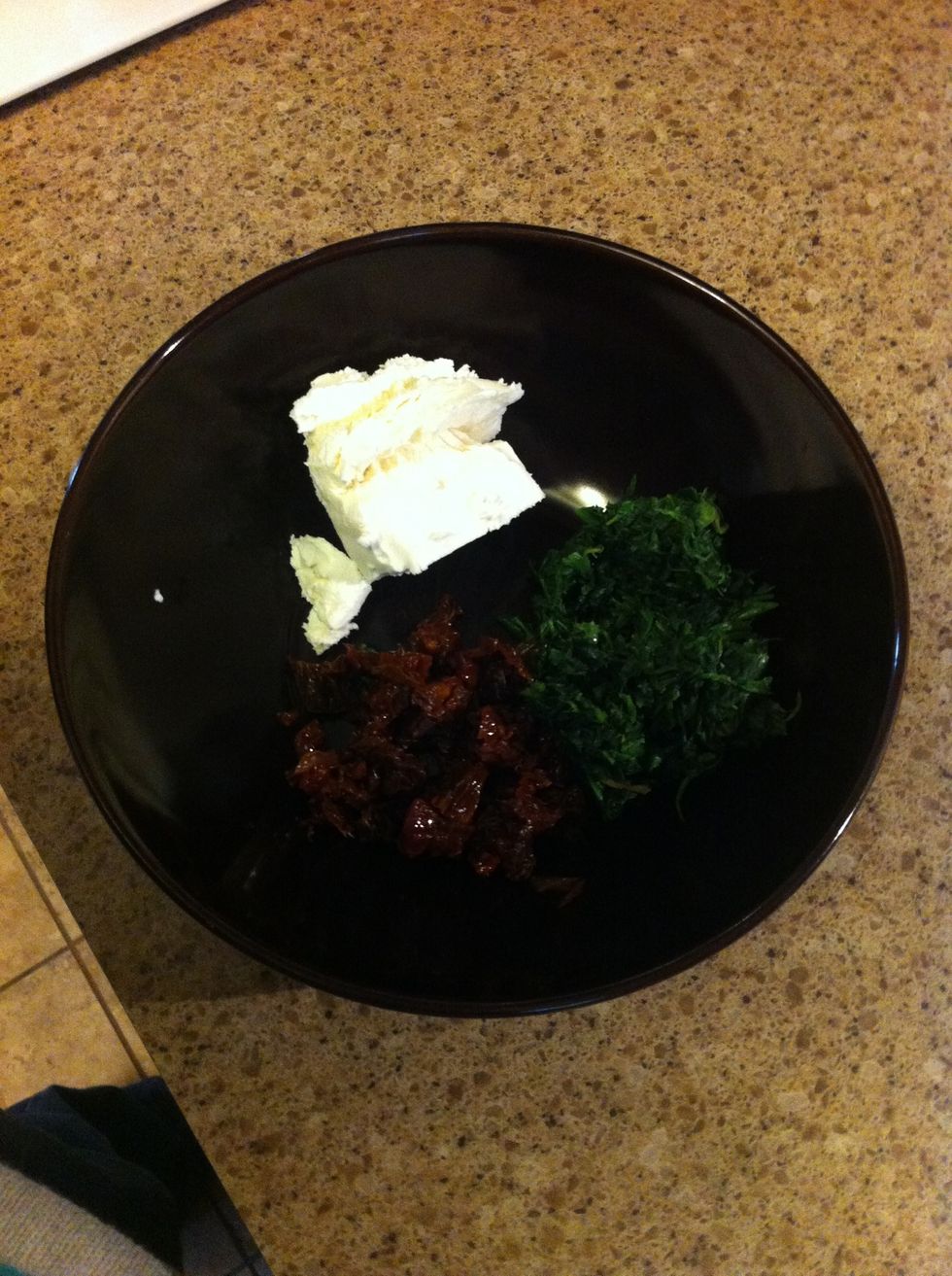 Put in a bowl...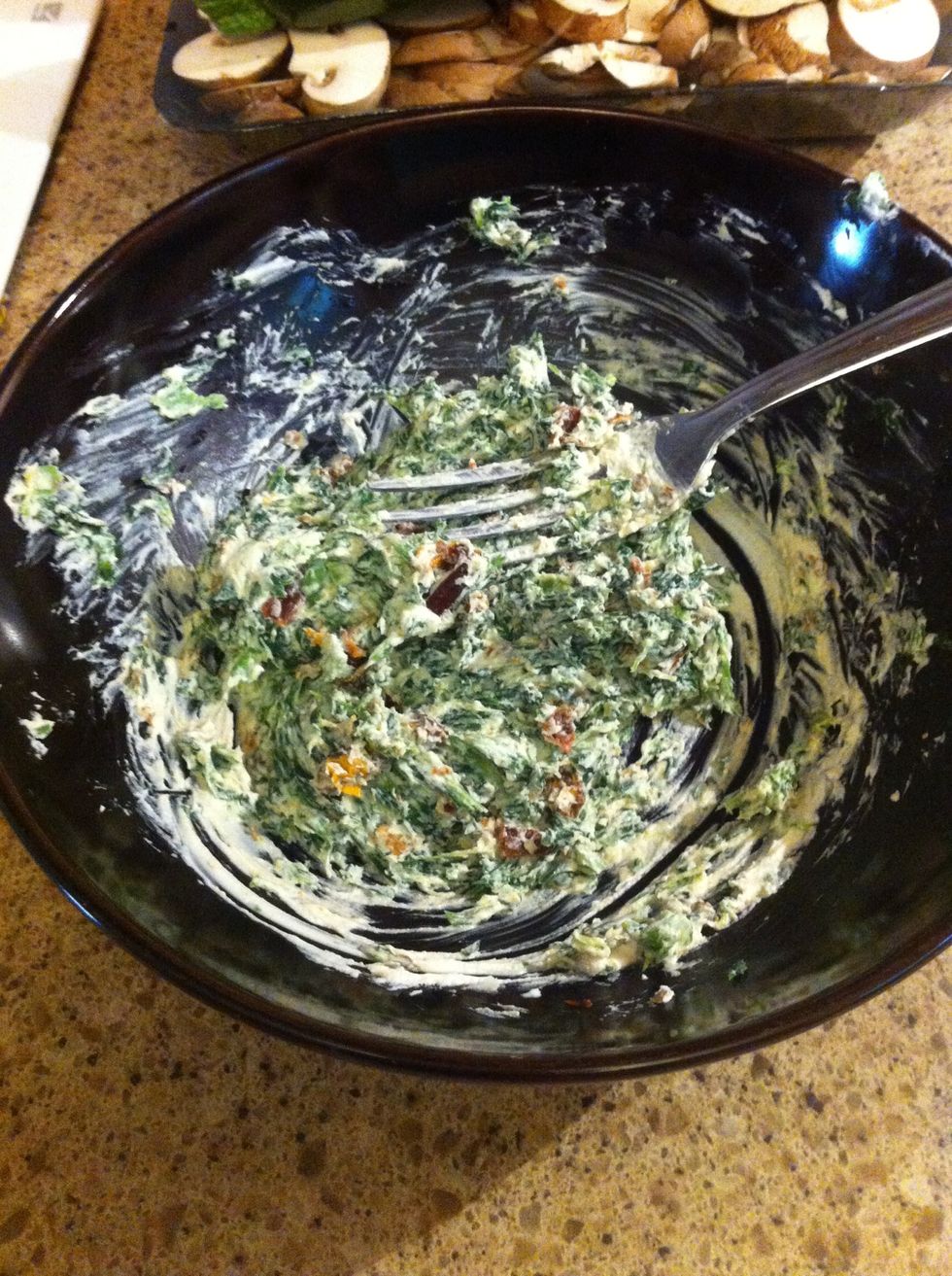 ... And mix well. I added a little salt to the mix here, just to bring out the flavours, but it's up to you.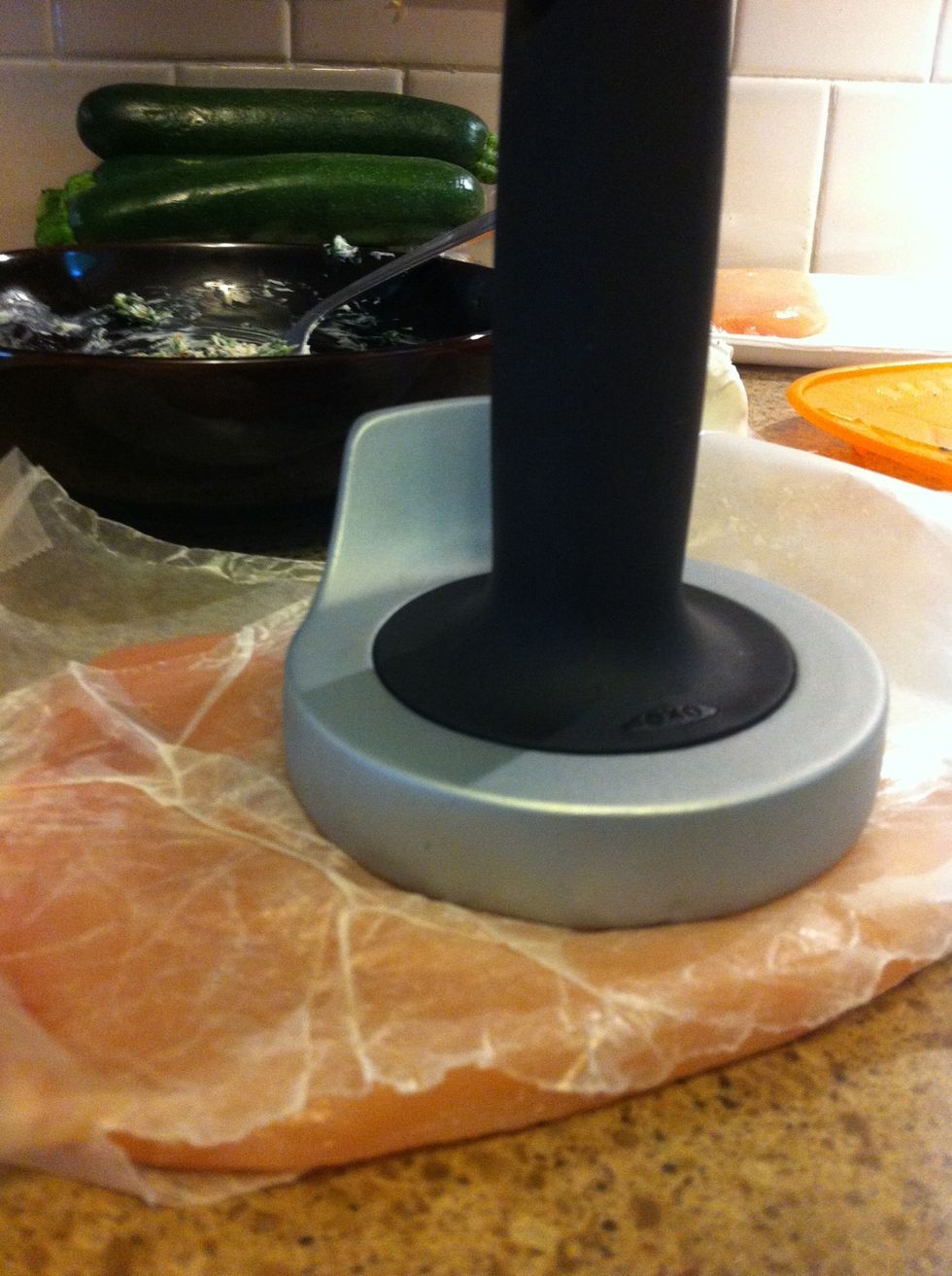 Take out your frustrations with your boss/douchey ex/annoying in- laws on the poor unsuspecting chicken breast. Or, you could just pound them flat. To around half an inch thick.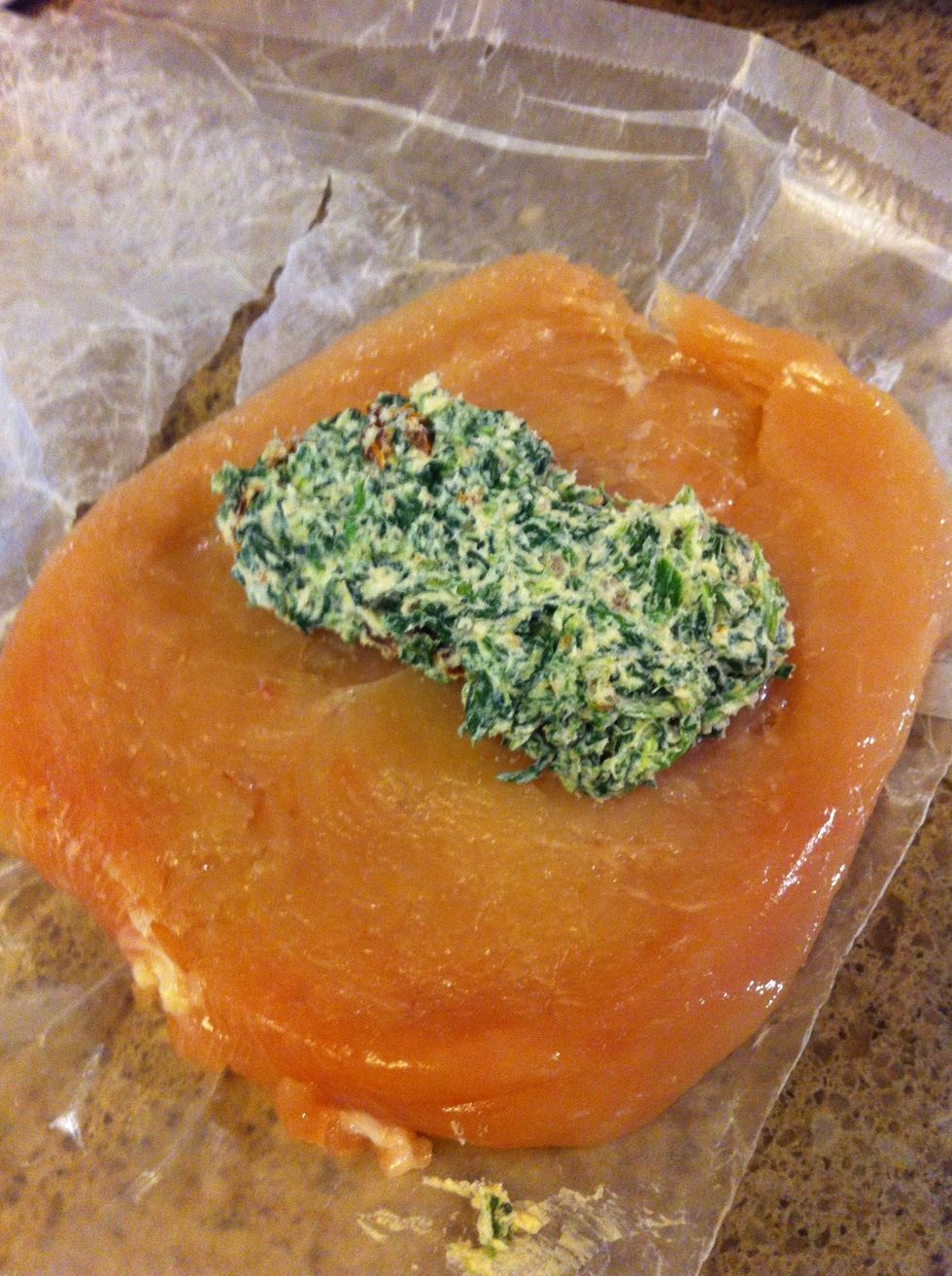 Season your chicken breasts, if you'd like. You know, S&P. Lay half the filling in the middle...
...and roll up. There should be just enough chicken to go around the filling once, leaving a seam on the bottom. It's not a jelly roll...
In a convection oven, bake at 425 for 20 minutes. If you don't have a convection oven... I'd suggest a meat thermometer.
I served mine with roasted new potatoes and sautéed zucchini & mushrooms.
Oh, and if, after all the effort you took to cook this lovely meal, your significant other/dependents tell you that they don't like the taste of goat cheese, or sundried tomatoes, or spinach...
... Don't kill them. Take it out on your chicken breasts.
70.0g goat cheese
100.0g Frozen chopped spinach
3.0 Peices sun-dried tomato, in oil
2.0 Chicken breast
Salt, to your taste