Summery and fresh, this pasta won't leave you feeling heavy!
15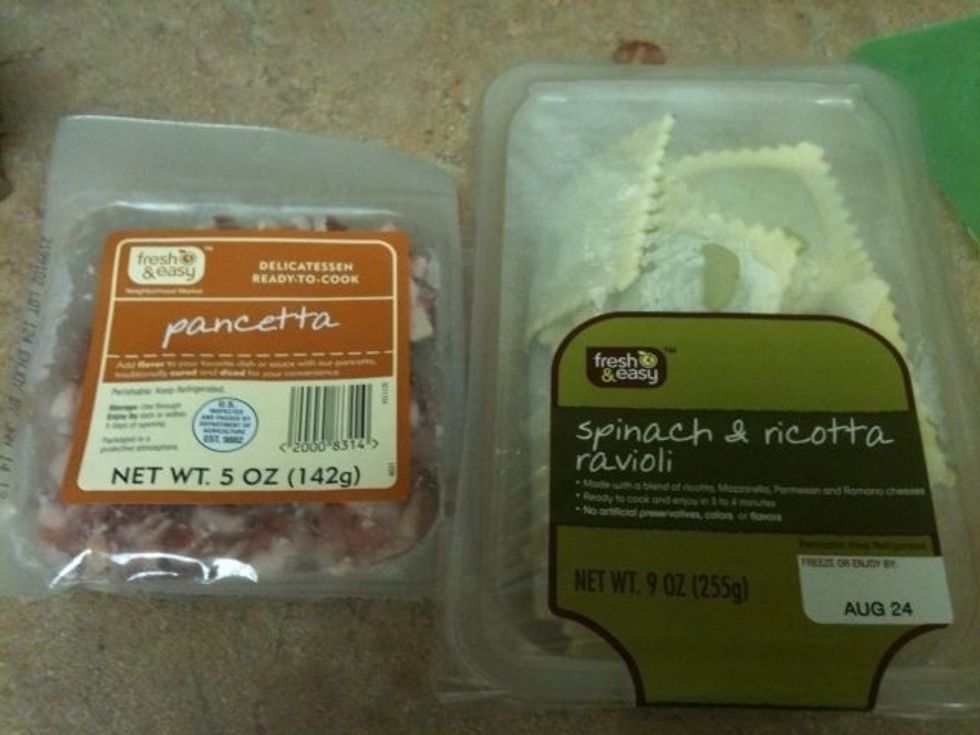 In a small saucepan, boil peas and onions with 1 cup of water until tender. Let cool slightly and process in a blender or a food processor with the Parmesan cheese until smooth. Set aside.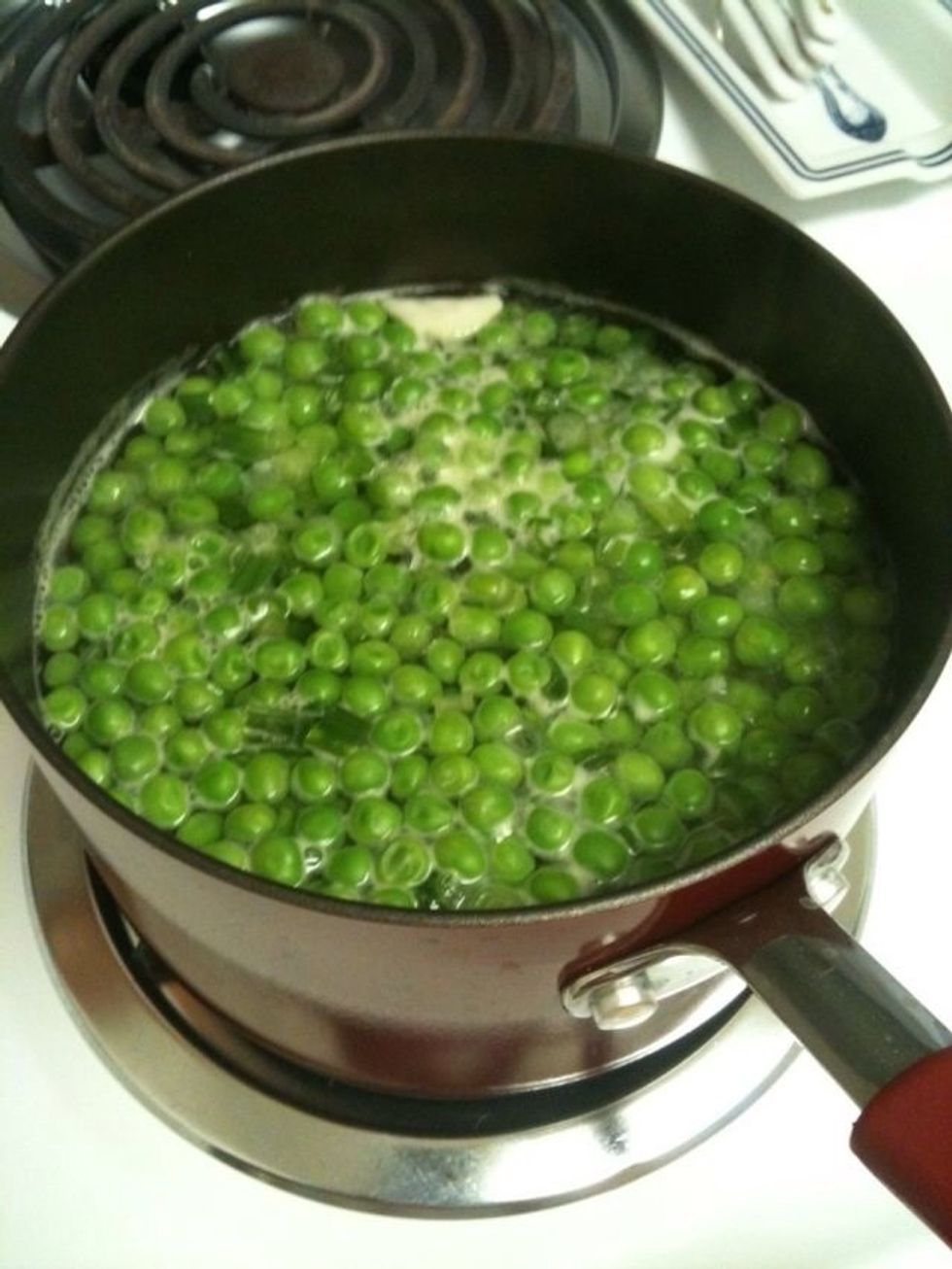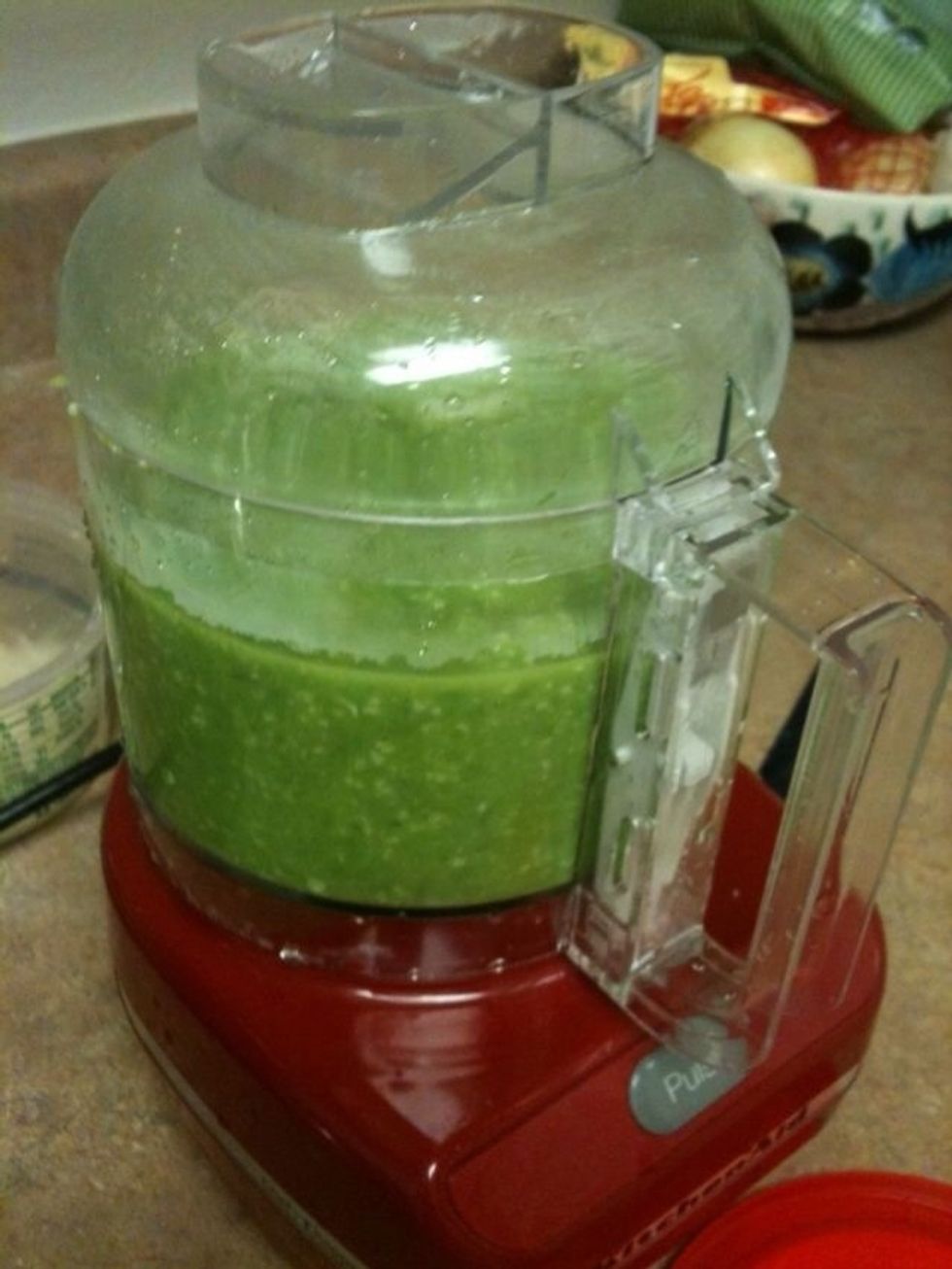 Sauté pancetta until lightly browned and set aside. Reserve some of the fat from the pancetta and lightly sauté the asparagus until they are tender crisp. Set aside.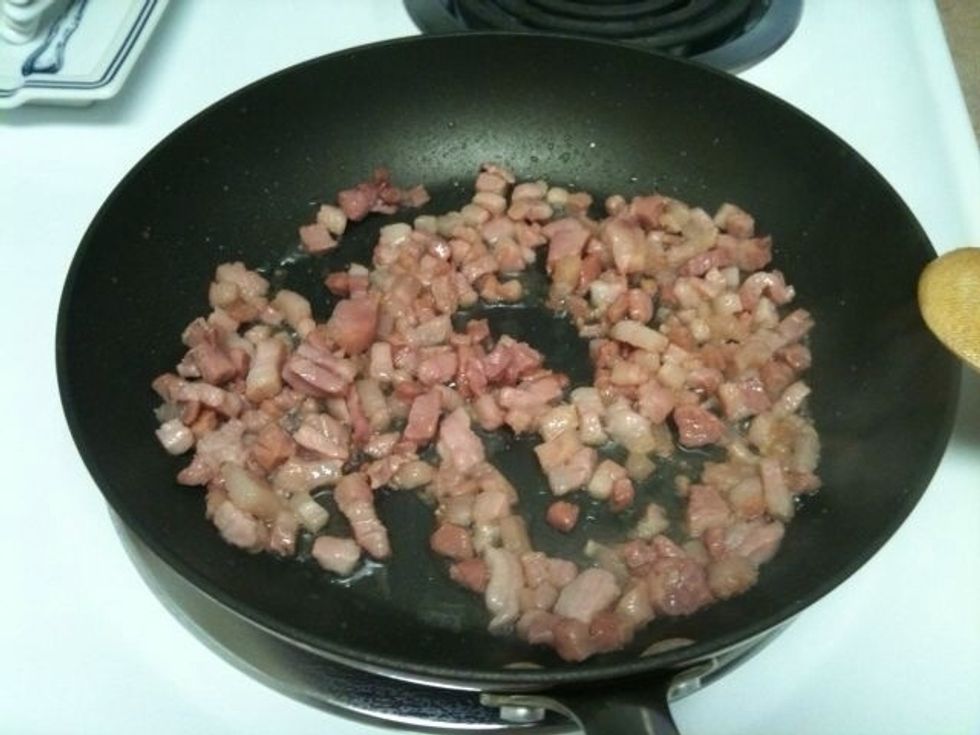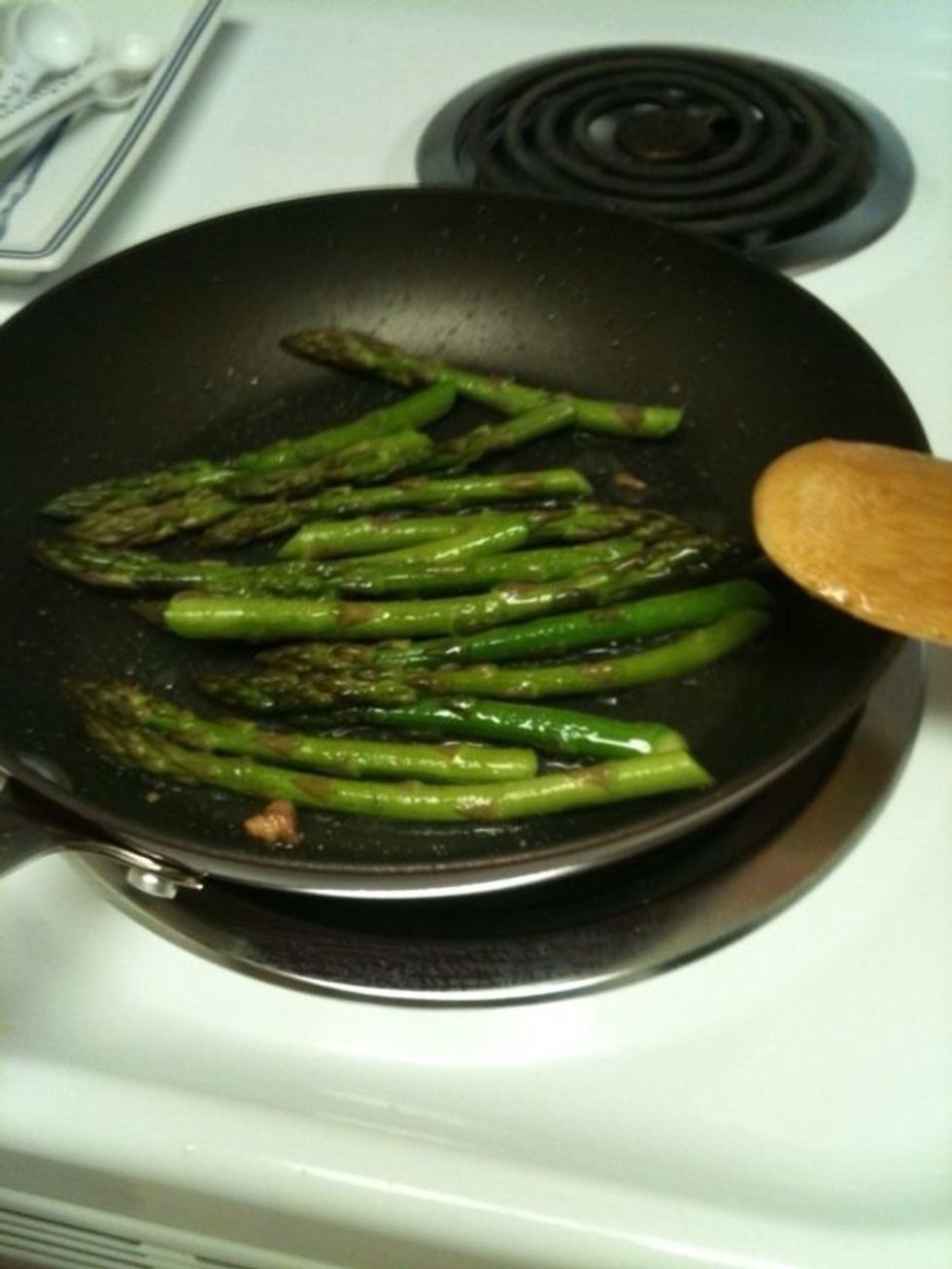 In a small pot, boil ravioli 3-4 minutes until al dente.
Reheat pea mixture adding in some fresh peas. Add the pancetta to mixture.
Once mixture is hot, spoon onto a plate. Layer ravioli on top. Drizzle on some more sauce and lay 2-3 asparagus spears on top. Garnish with extra Parmesan cheese.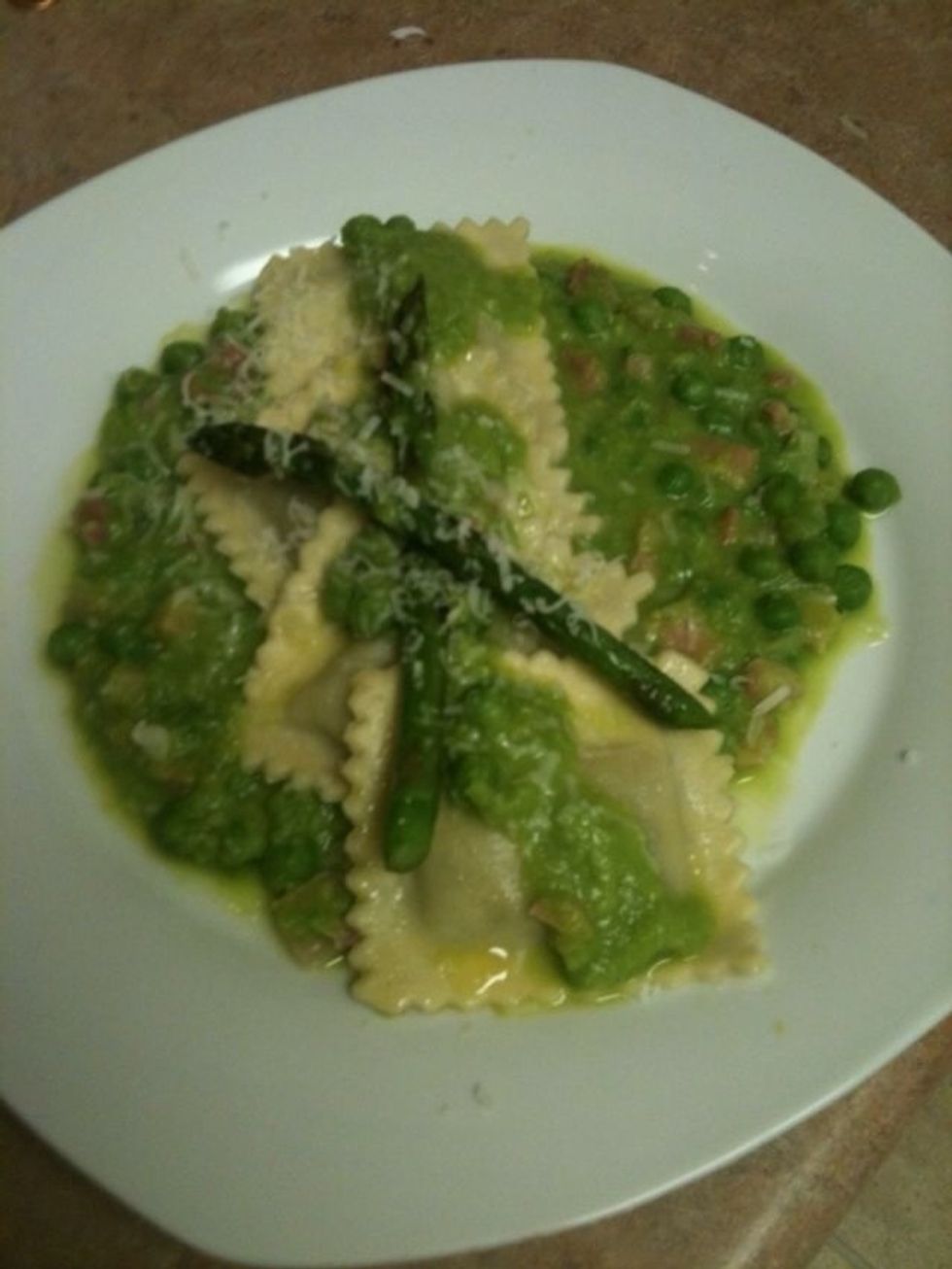 1.0 Fresh Spinach Ricotta ravioli
1.0 Package or 1/3 lb cubed pancetta
1.0c Fresh or frozen sweet peas
1.0Tbsp Chopped green onion
1.0c Water
1.0Tbsp Grated Parmesan