How to make spinach bacon ricotta hasselback chicken
Make Spinach Bacon Ricotta Hasselback Chicken
103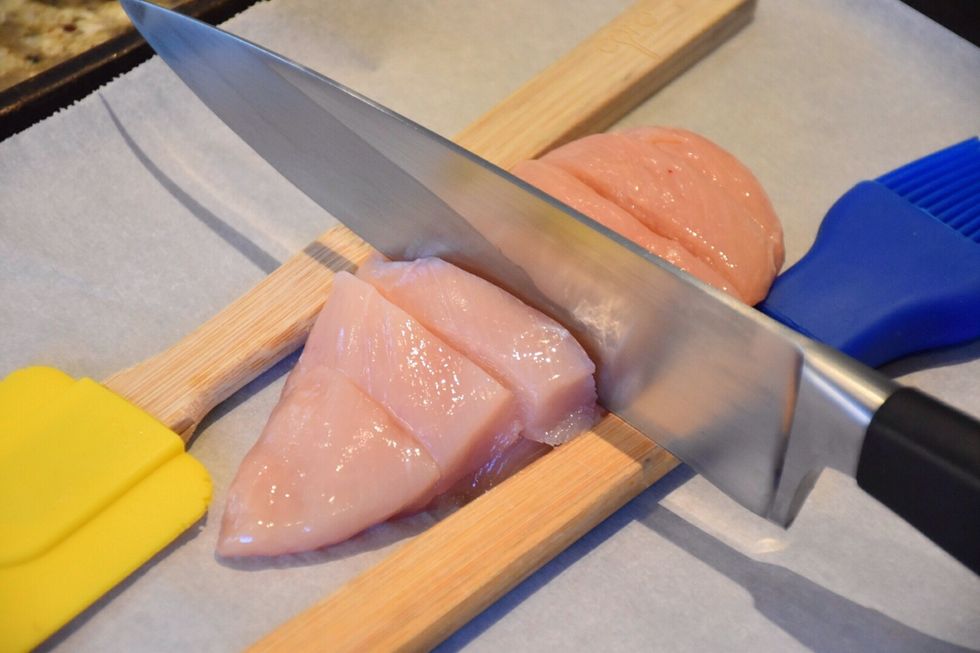 Preheat oven to 350F. Prepare chicken by cutting 6-7 slits. Use two utensils to lay the chicken in between. The knife stops on the guides so you don't cut all the way through. Smart!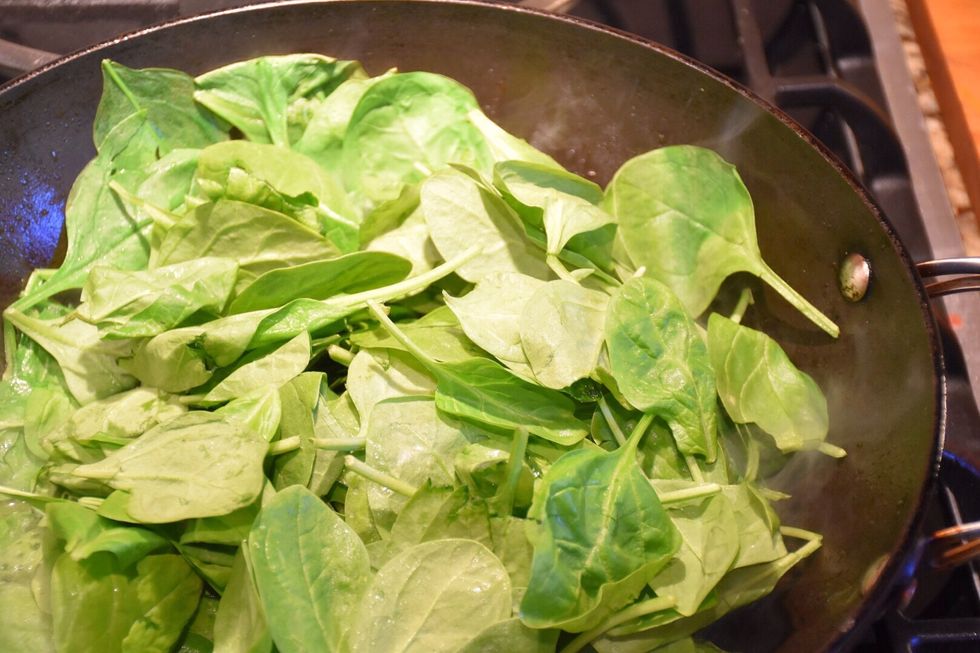 In a pan cook bacon strips until crispy. Remove bacon from the pan and place them on a paper towel to remove excess fat. Sorry no picture. In the bacon fat wilt spinach, about 3 minutes.
Once spinach is wilted add cayenne pepper, salt, cinnamon powder, Tumeric powder, paprika and pepper. Mix.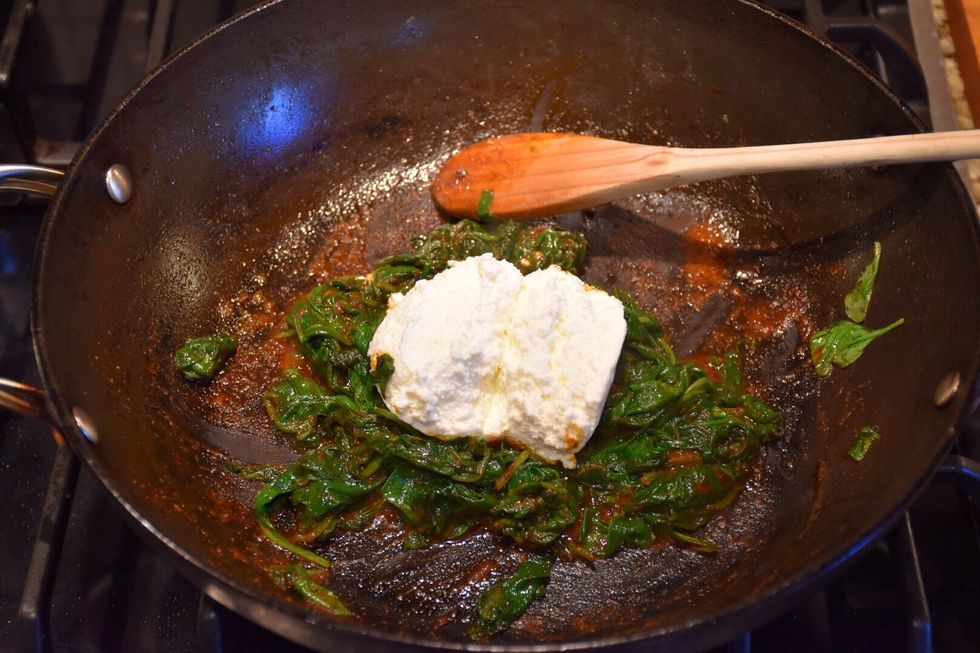 Next add the ricotta cheese and mix. Remove from heat to cool.
While the spinach is cooling. Cut up some Gruyere cheese into 1" pieces.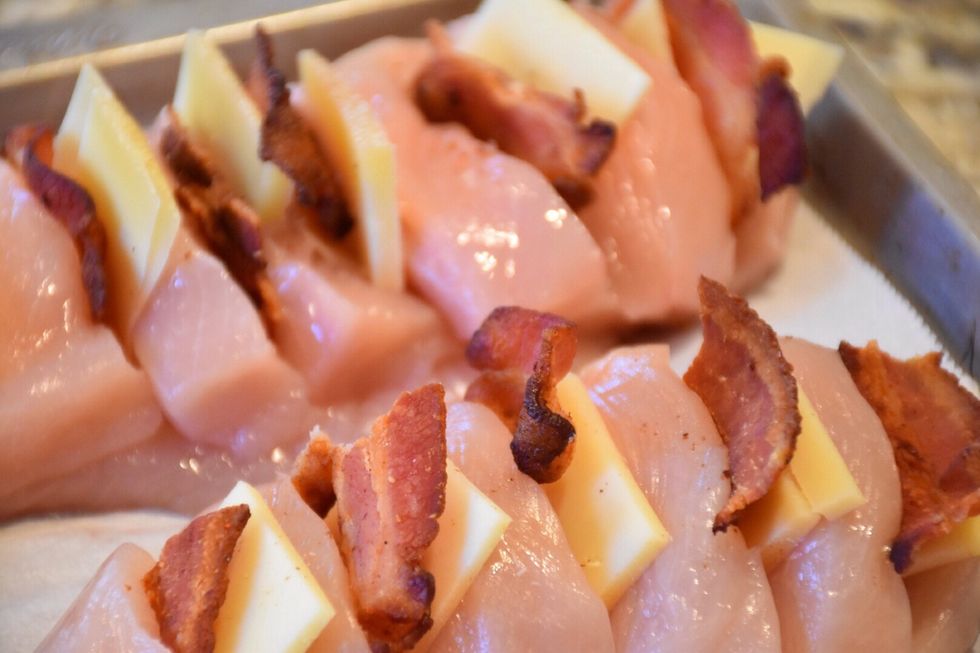 Place cheese and bacon into each slit. We could stop here however we want more flavour!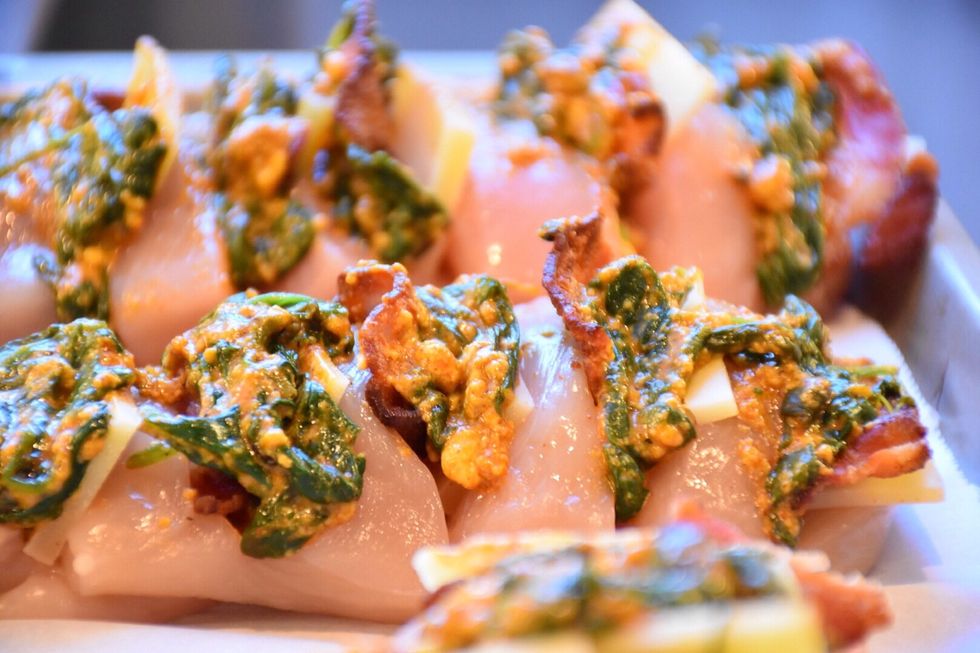 Add the spinach mixture. Season chicken with salt and pepper. Cook in preheated oven for 25 minutes. During the last 5 min switch from bake to broil the cheese.
Spinach bacon ricotta hasselback chicken. Enjoy !
5.0 Chicken breasts
6.0 Bacon strips cooked,cut 1" length (reserve fat)
3.0c Spinach
1/2c Ricotta cheese
2.0Tbsp Cayenne pepper ( I like it spicy, optional)
1.0tsp Cinnamon powder
1.0tsp Paprika
1.0tsp Turmeric powder
1.0tsp Pink salt or kosher salt
1.0tsp Fresh cracked pepper
1/3c Gruyere cheese
Chef Dad
Chef Dad cooking for his amazing sons and wife. New camera from the fam and I love to cook. Watch me now...