I am on holiday in a caravan and wanted a quick vegetarian meal as France doesn't cater for vegetarians :-P this dish is my favourite main meal and can happily accompany any grilled meat.
9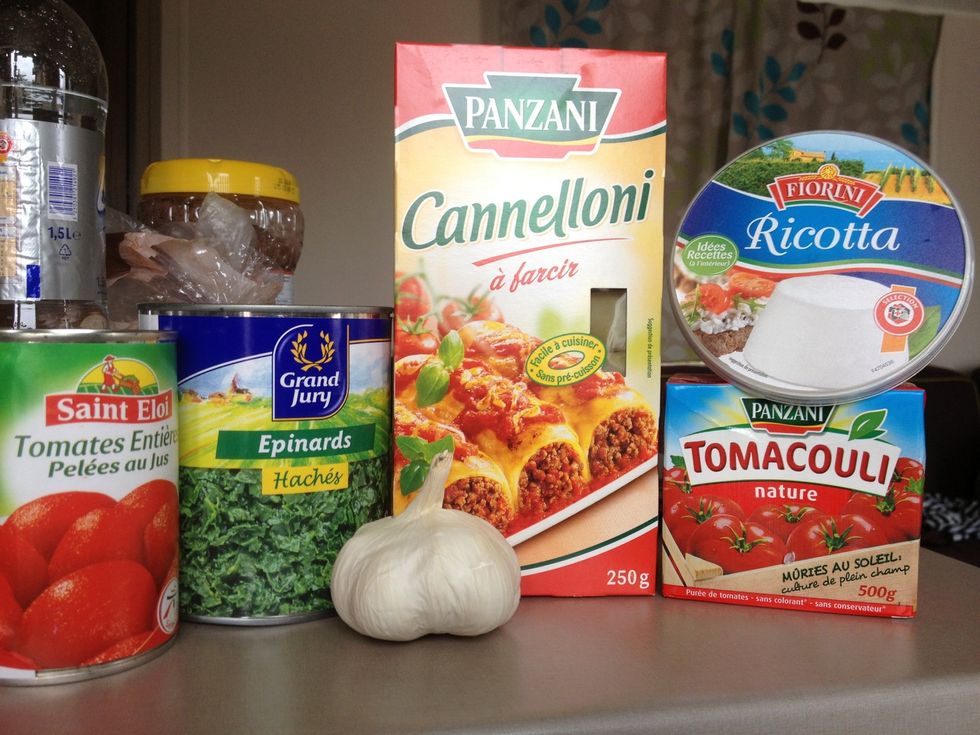 Gather the ingredients. I am on holiday and this is all I could ind so they're mostly equivalent items.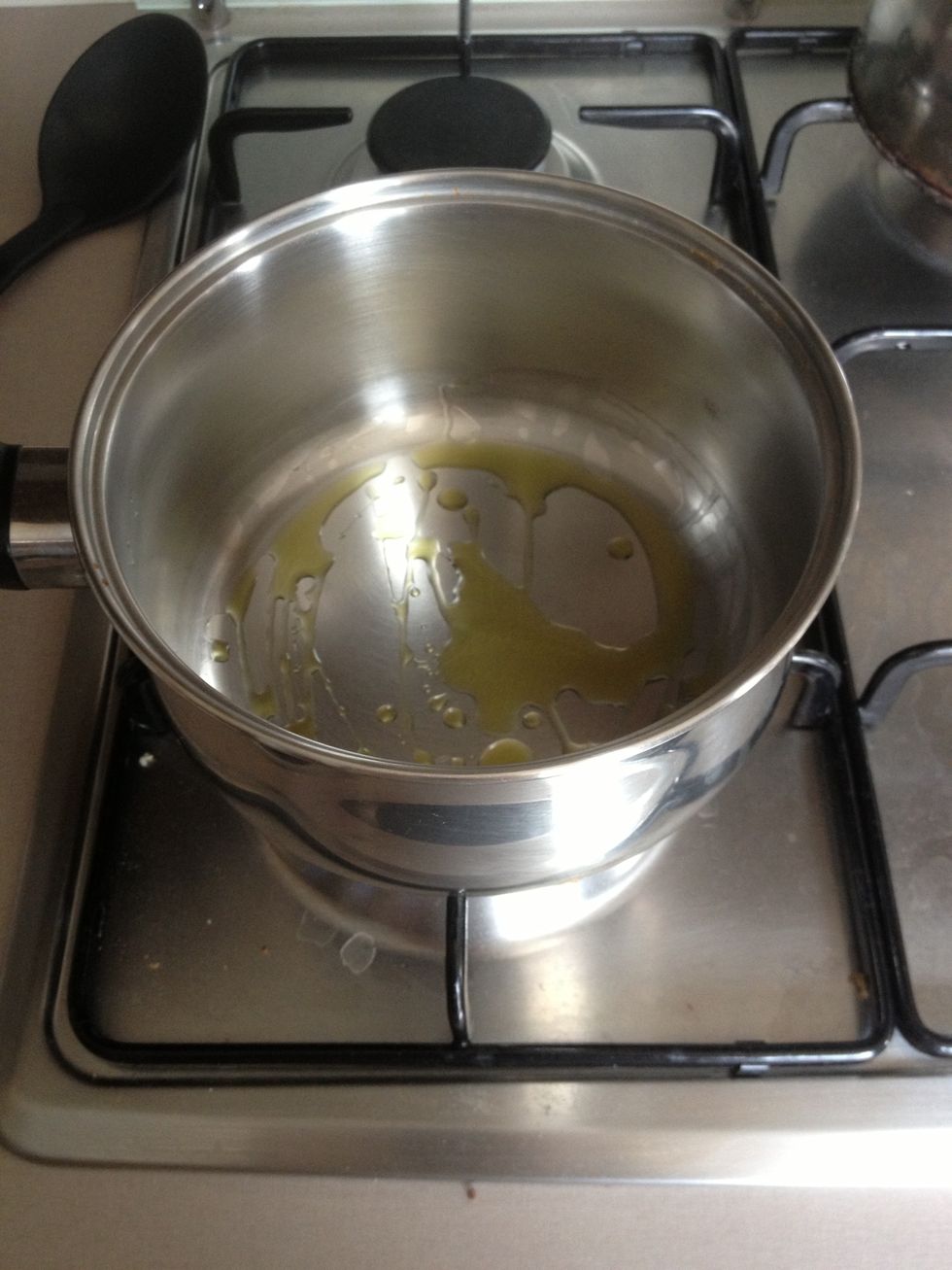 Put a pan on low and add some oil.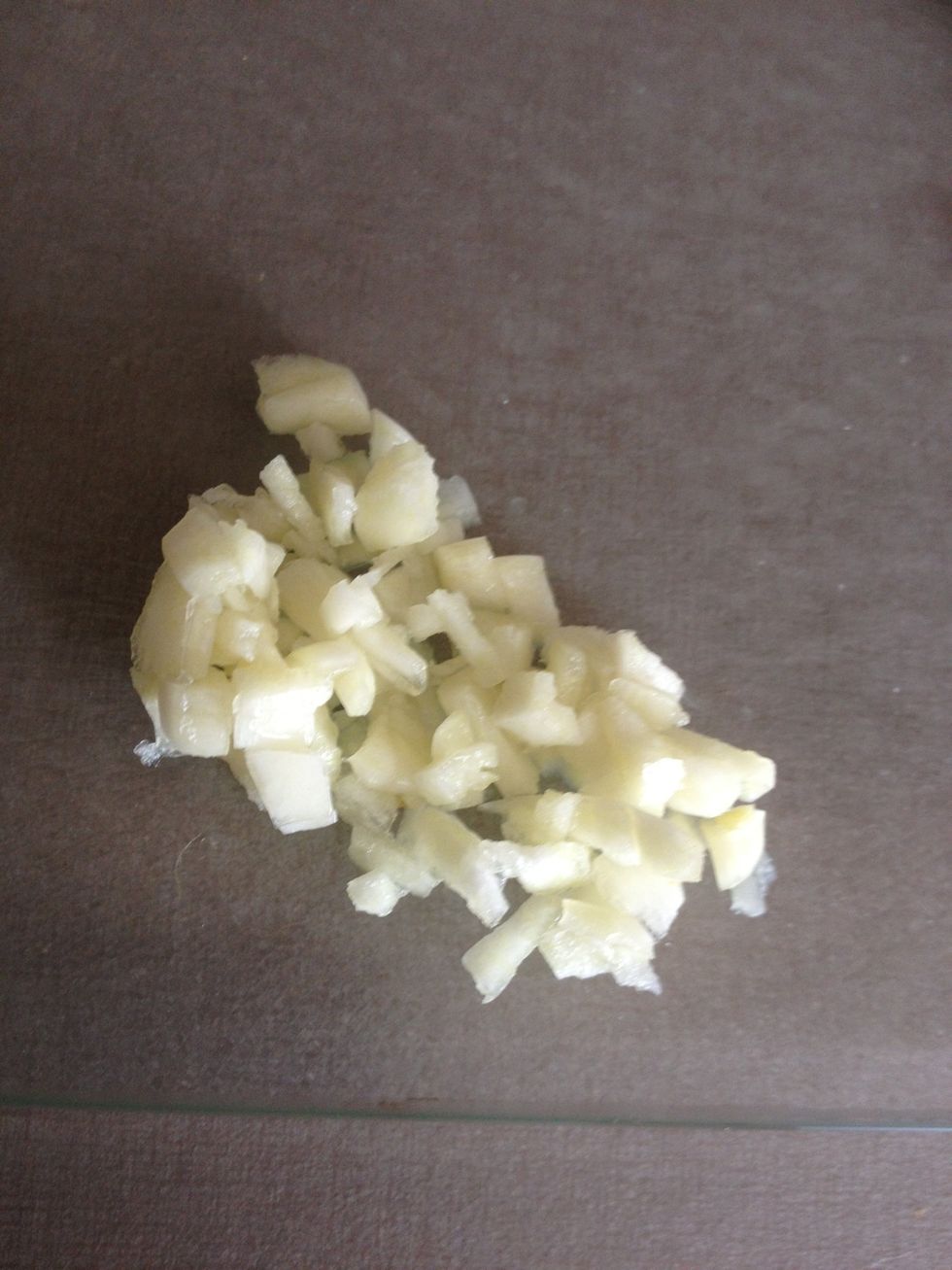 Chop the garlic finely. Or you can use a garlic crusher if you have one.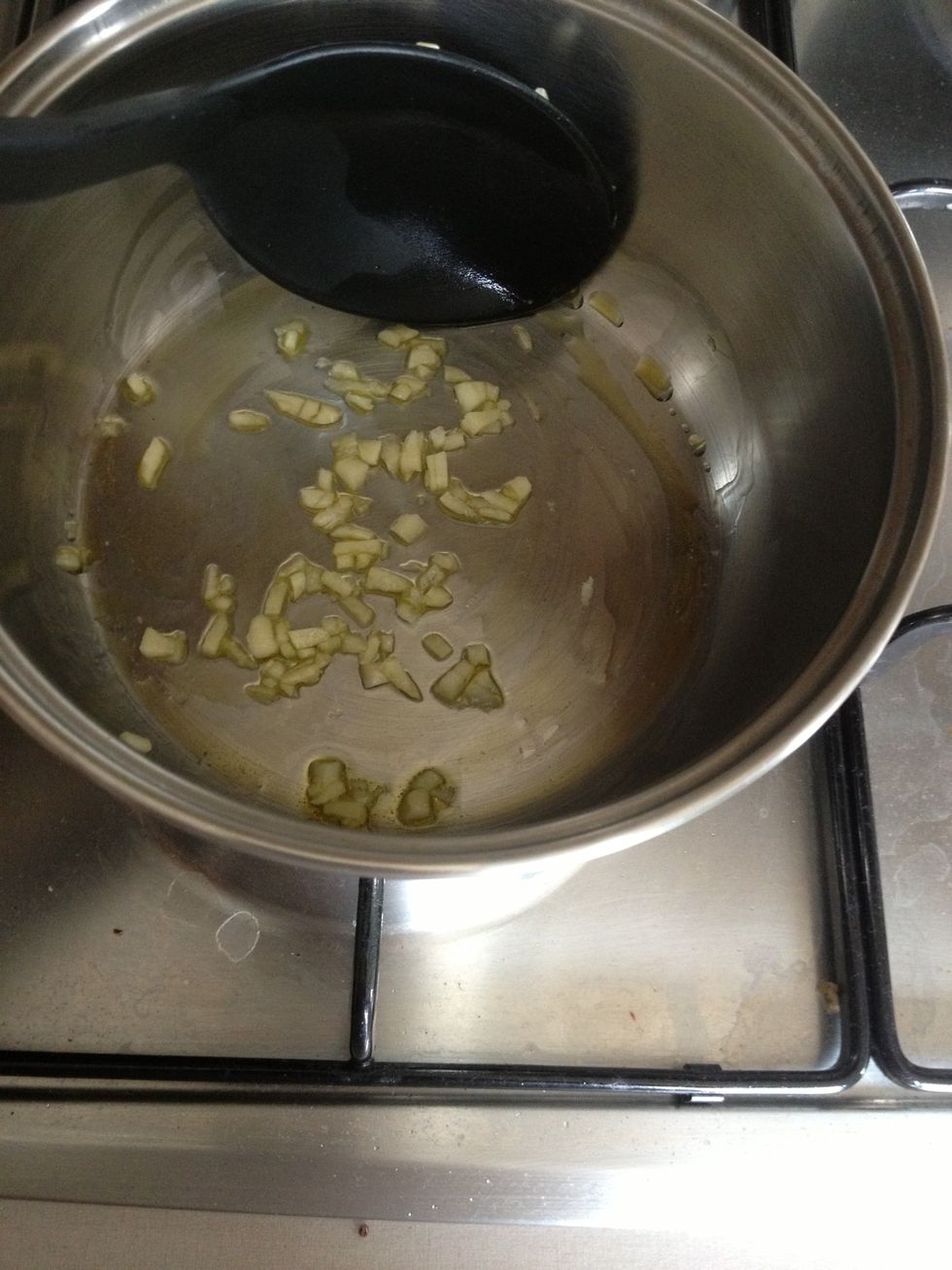 Lightly fry. Just before the garlic browns.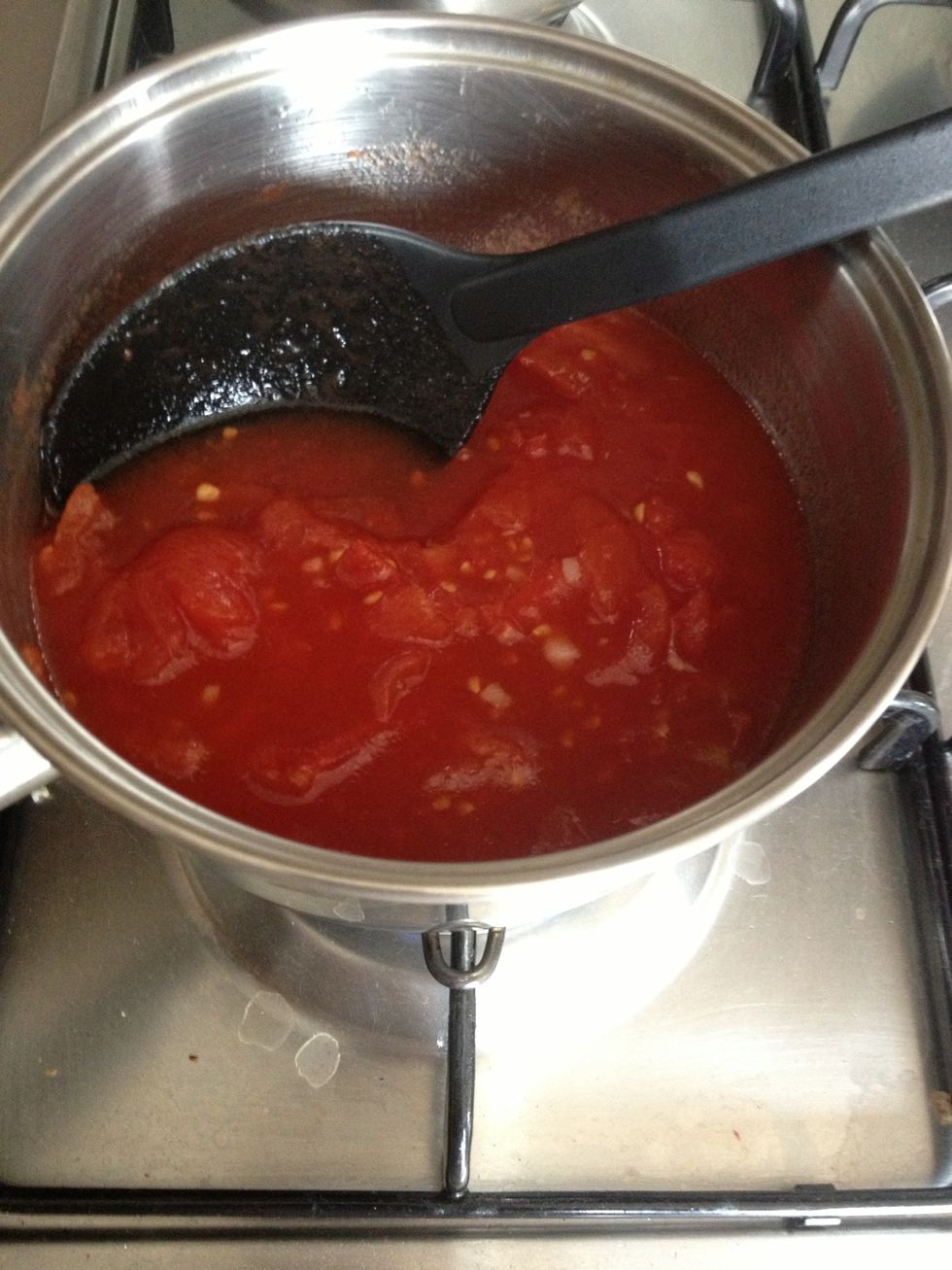 Add the chopped tomatoes and bring to the boil.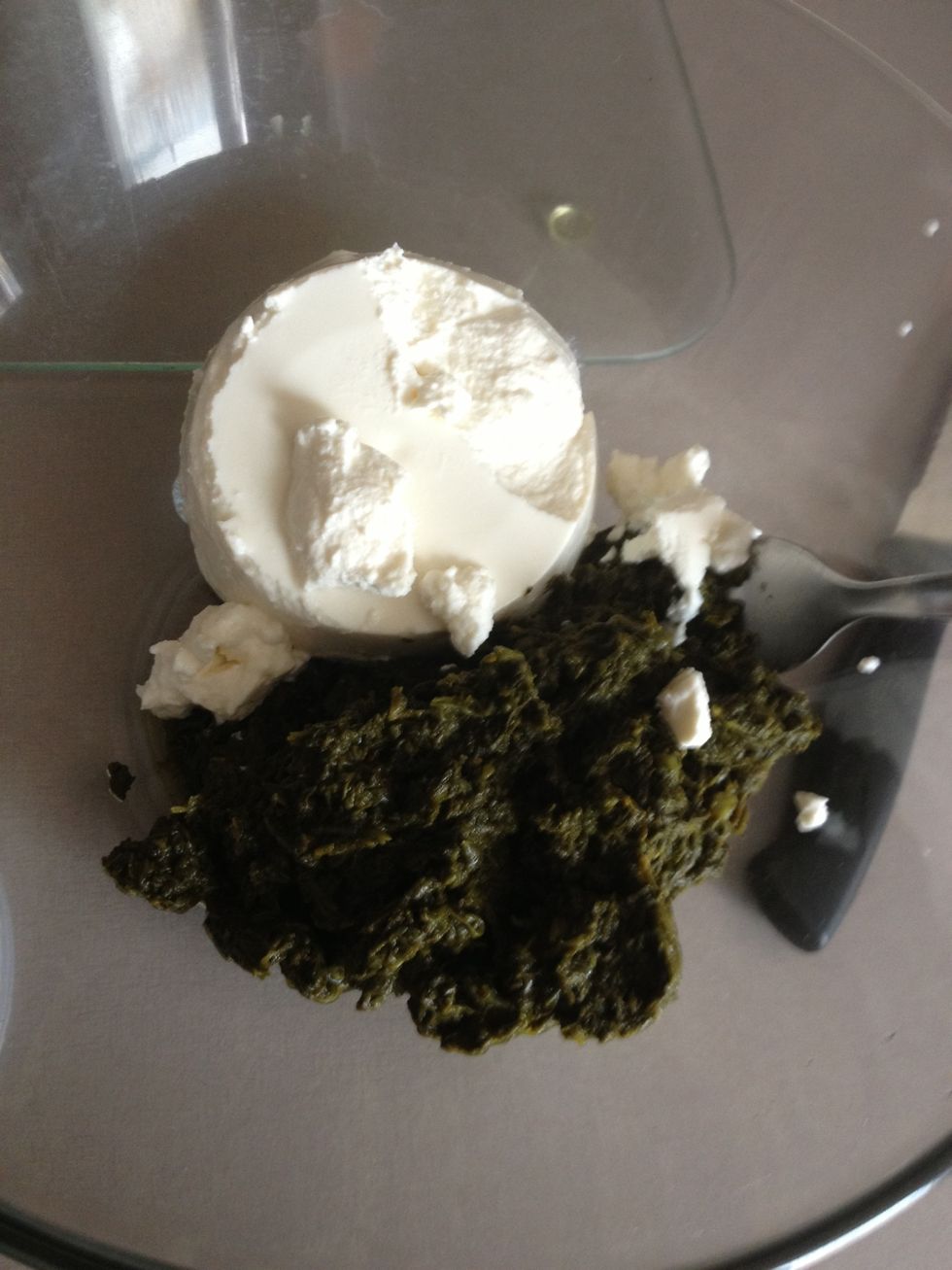 Meanwhile, put the ricotta and spinach together in the bowl.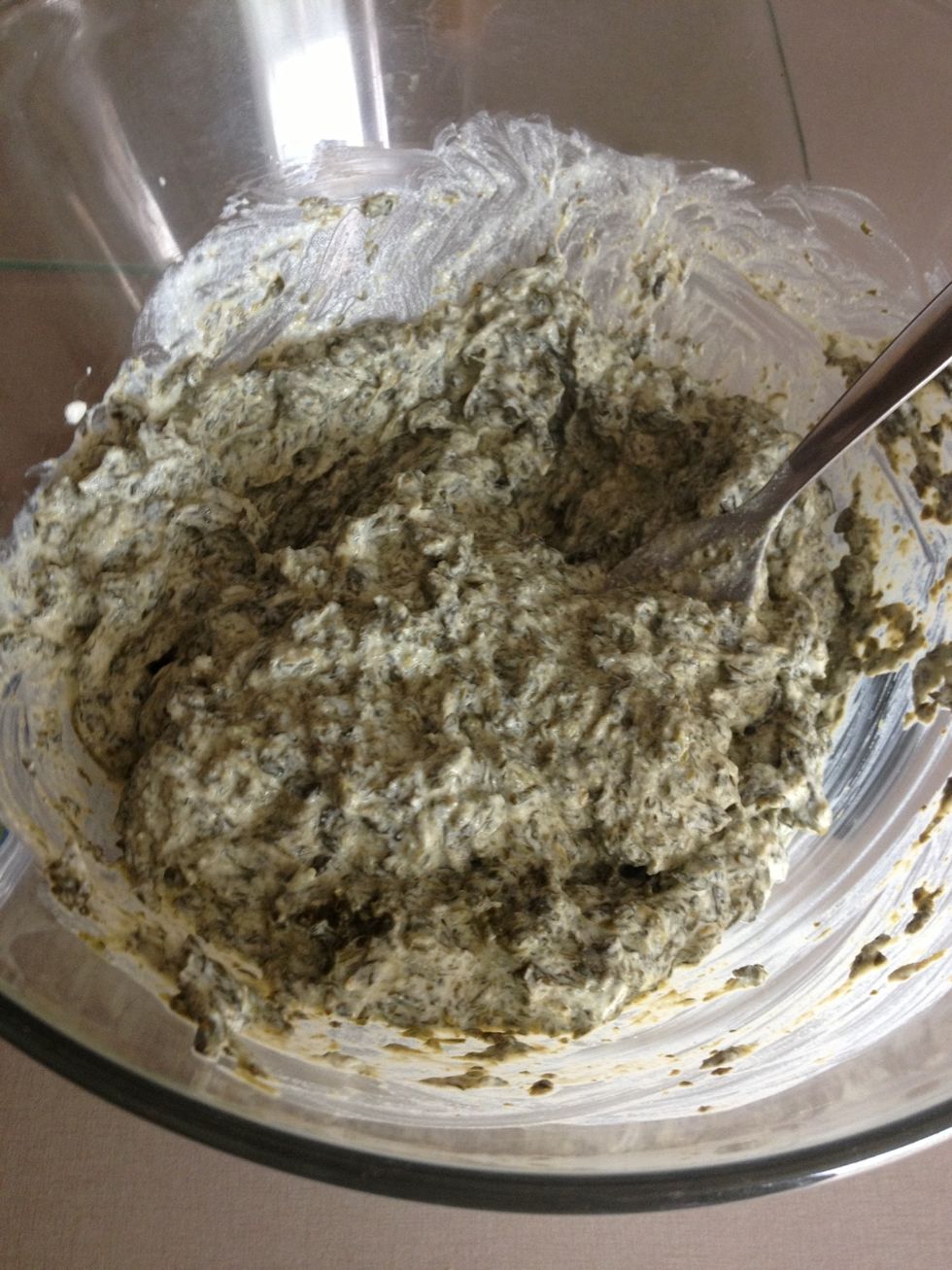 Mix thoroughly and season to taste.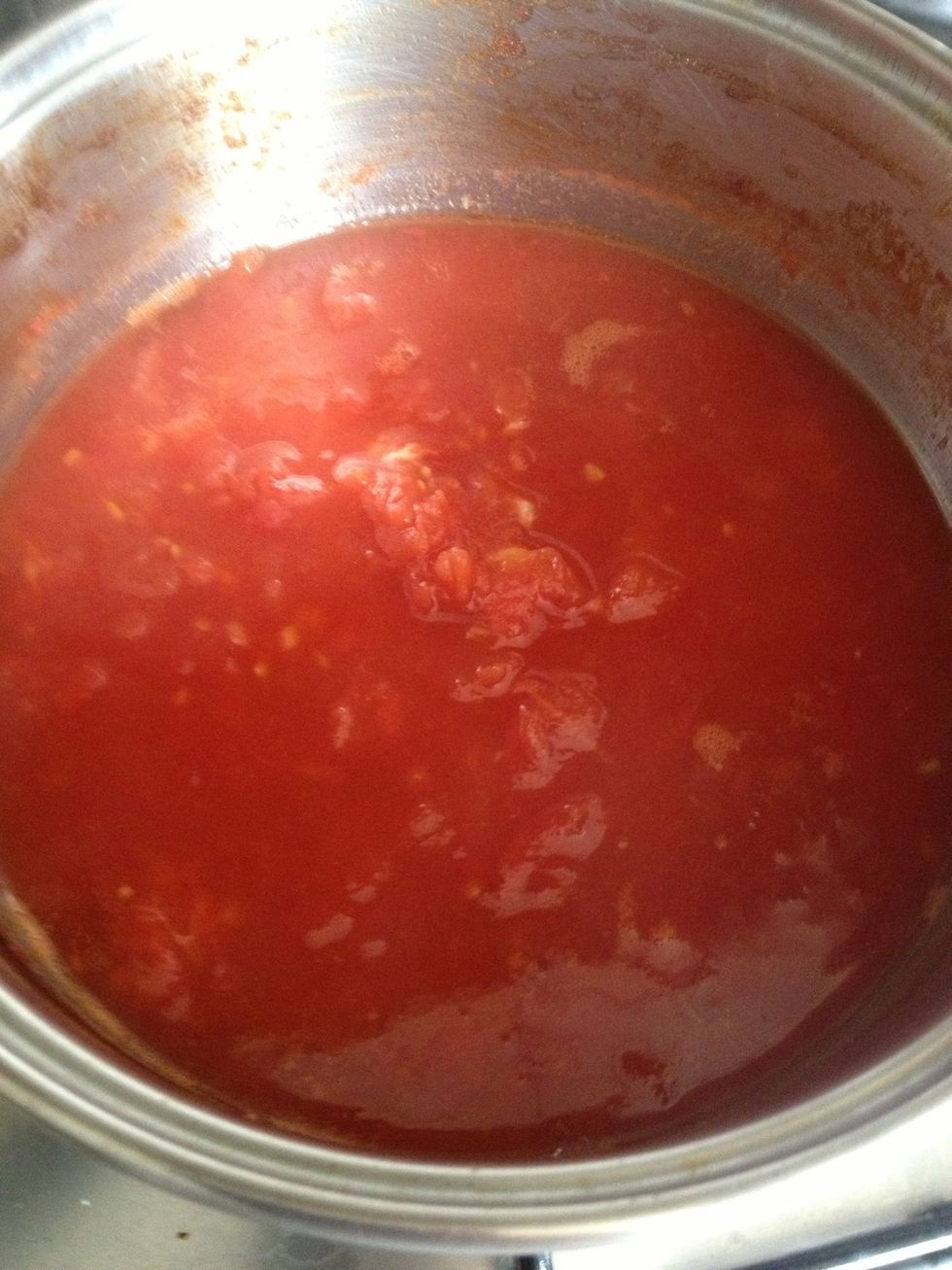 Once the tomato mix has reduced about half way ( you can see the line of the original sauce on the pan), turn the heat down.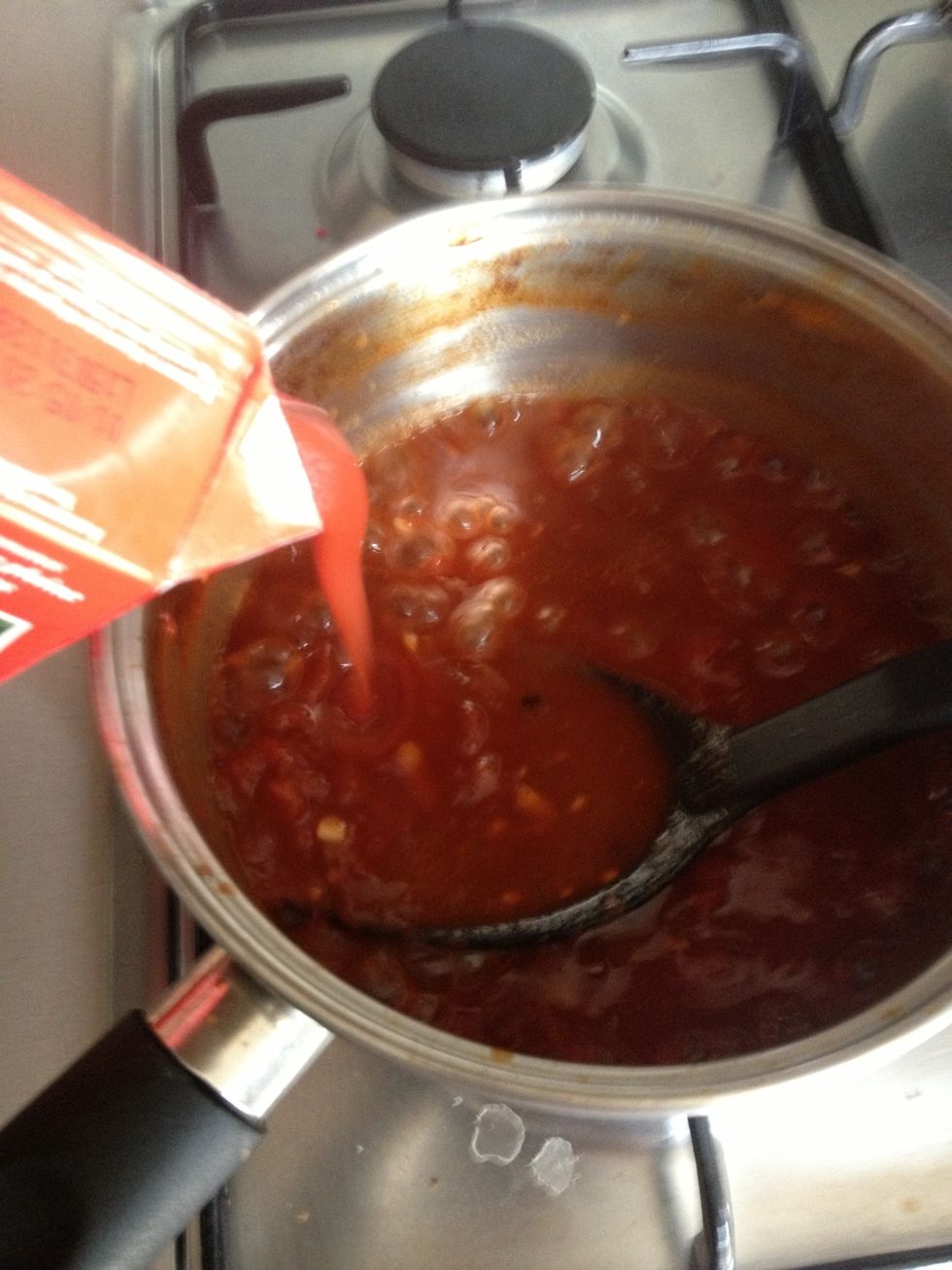 Add the passata or tomato purée to the mixture and combine.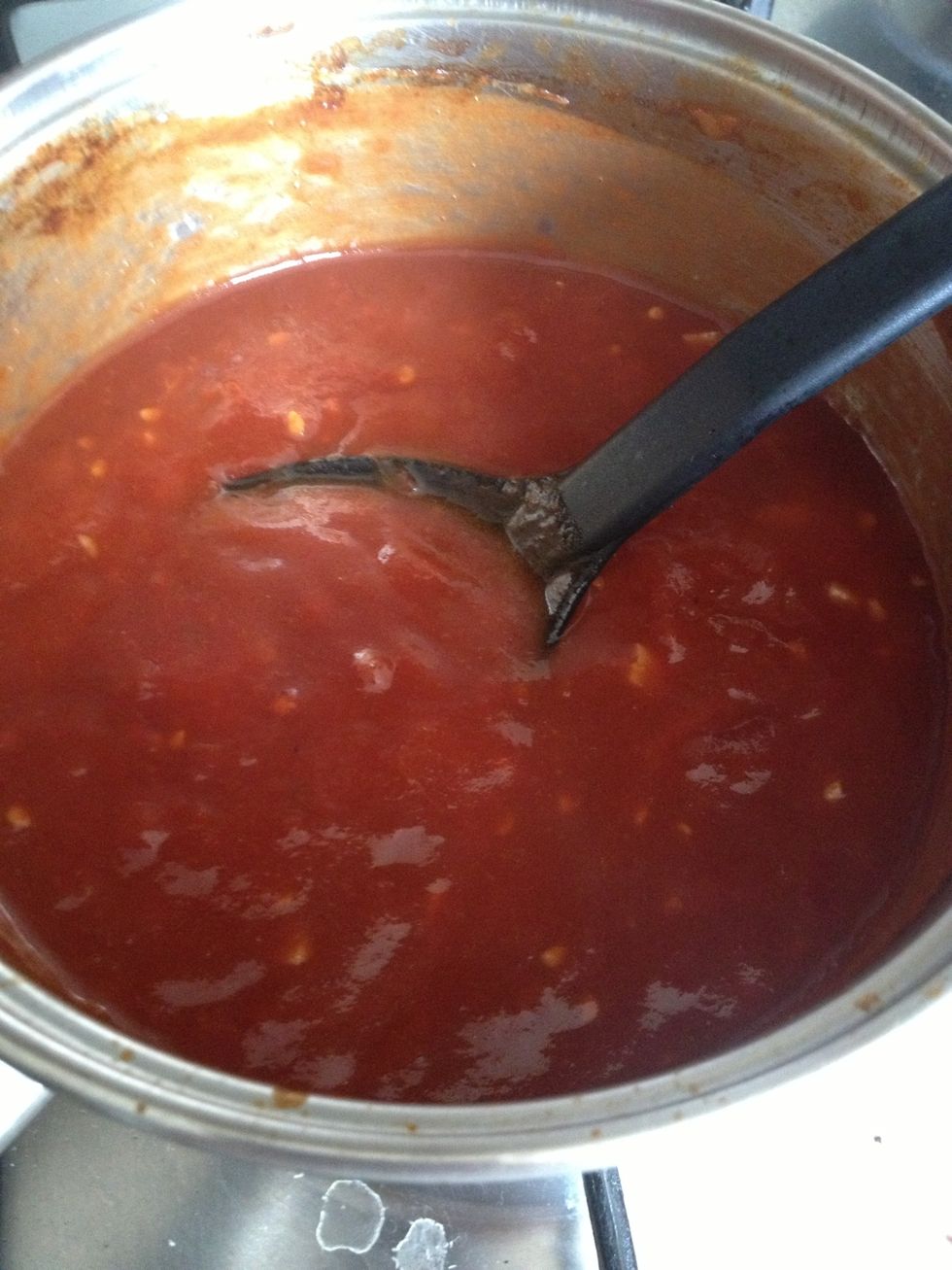 Looks like this. After a few minutes remove from the heat. Put a layer of the sauce at the bottom of the dish which will be used for the bake.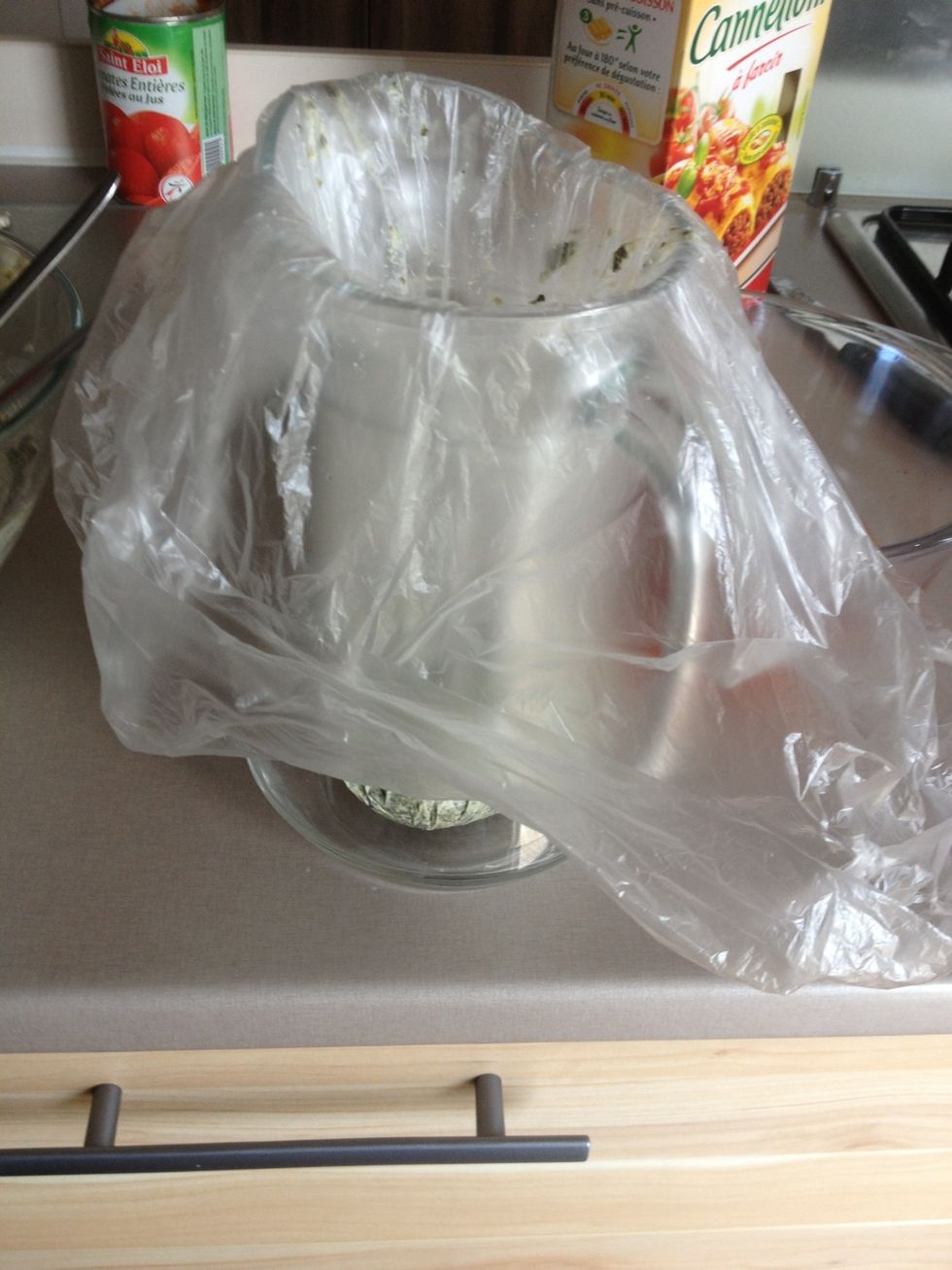 For the filling, place a plastic bag in a jug and add all the mixture. If you have a piping bag it will work better.
Once filled cut a hole smaller than the diameter of your cannelloni tubes.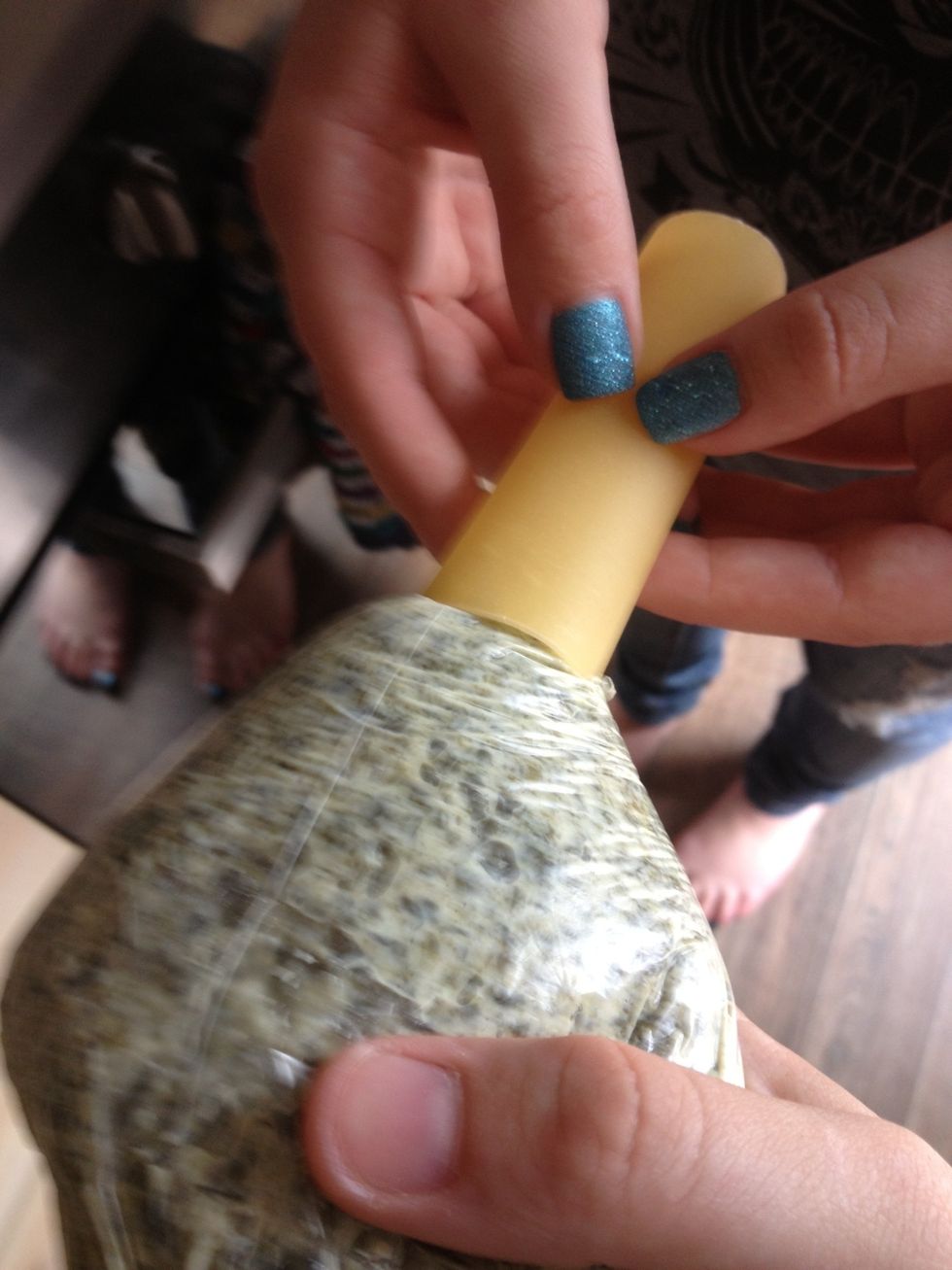 Grab some help to fill the tubes. Put pressure on the bottom of the bag and once the tube is filled place it in the baking dish.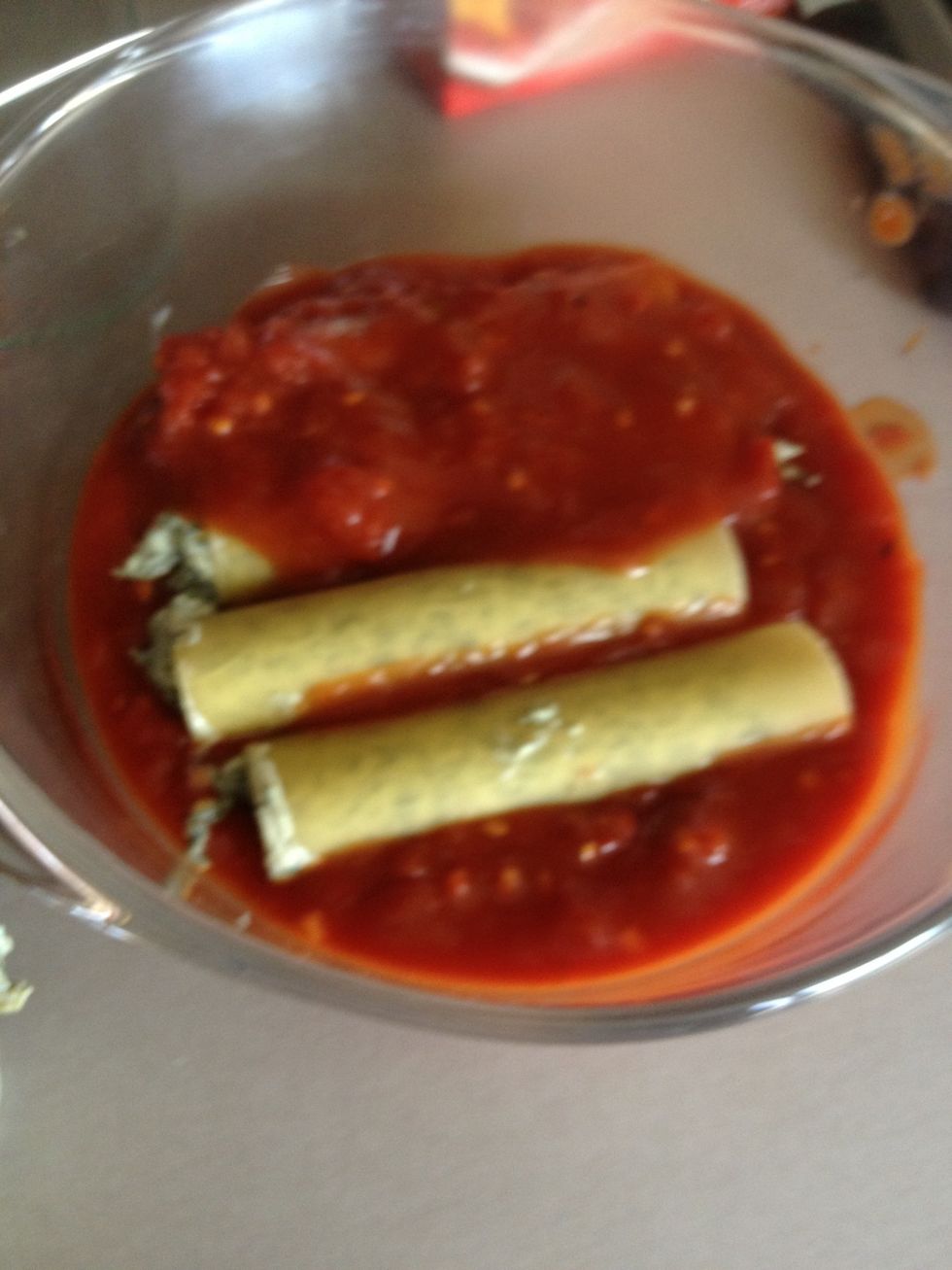 Once your layer is complete cover with more of the tomato sauce. Unfortunately I do not have an appropriate dish in the Caravan so I will be stacking my cannelloni. It is better to have flat layer.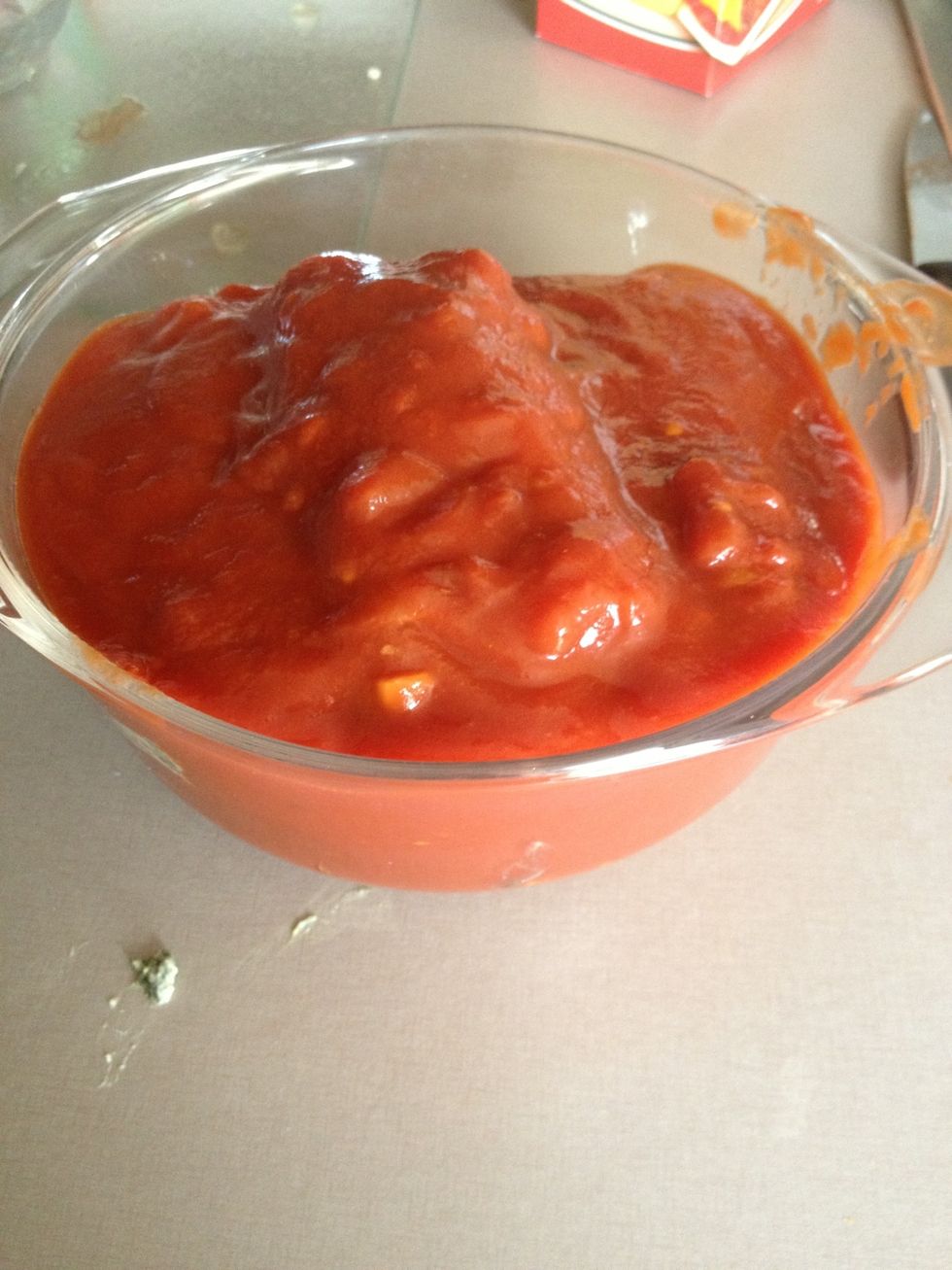 This is my layers version.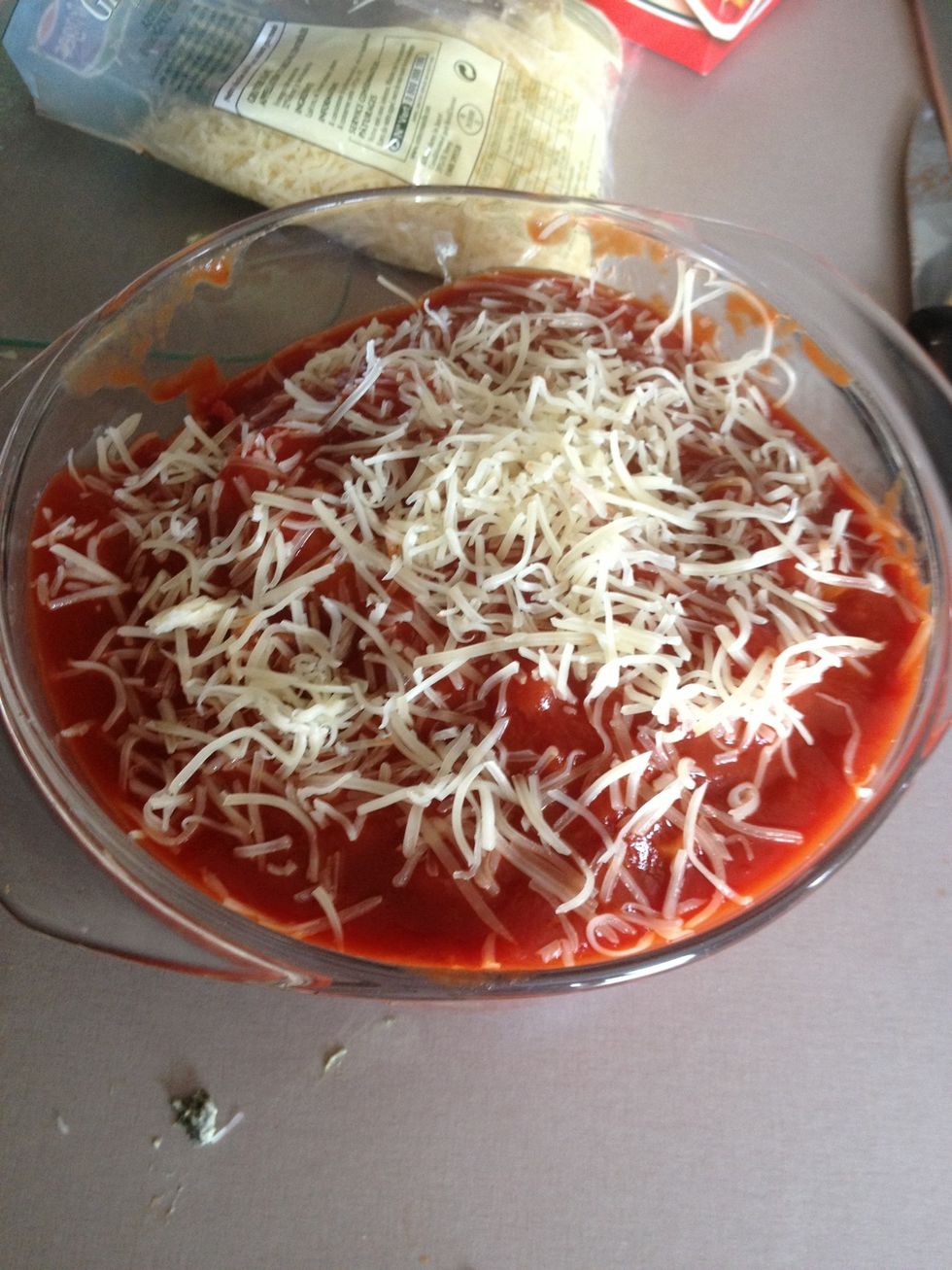 Sprinkle with cheese.
You can make this dish well in advance and leave it in the fridge until you want to cook it. When you do want to cook, preheat the oven to 180C or 350F.
To bake the dish: Pasta with a lot of bite - 20 minutes Al dente - 30 minutes Soft pasta - 40 minutes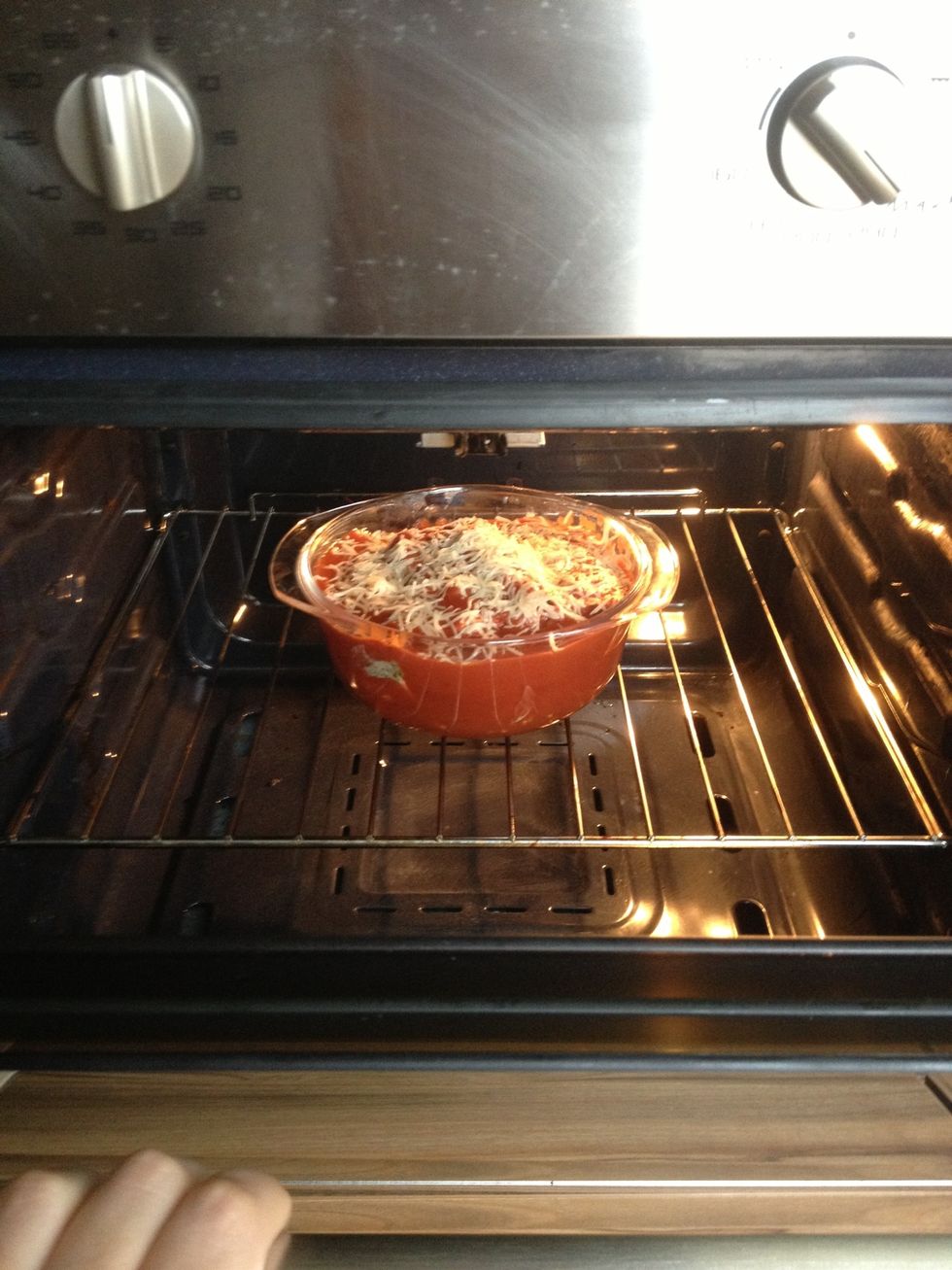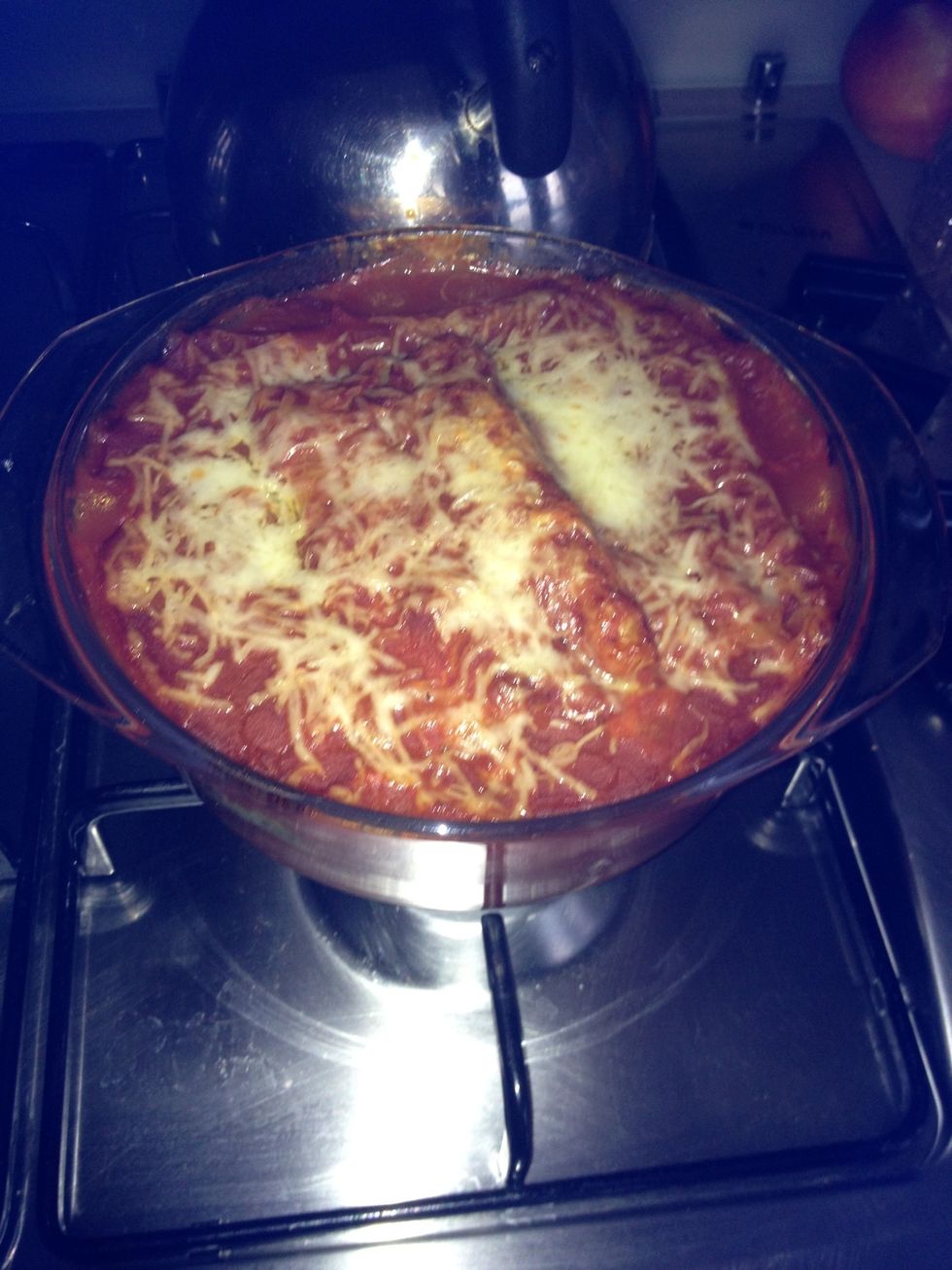 All finished. Enjoy :)
12.0 Cannelloni tubes
300.0g Wilted spinach (chopped)
250.0g Ricotta cheese
400.0g Tinned Tomatoes (chopped)
500.0g Passata (or tomato purée)
1.0 Garlic clove (finely chopped)
Grated cheese