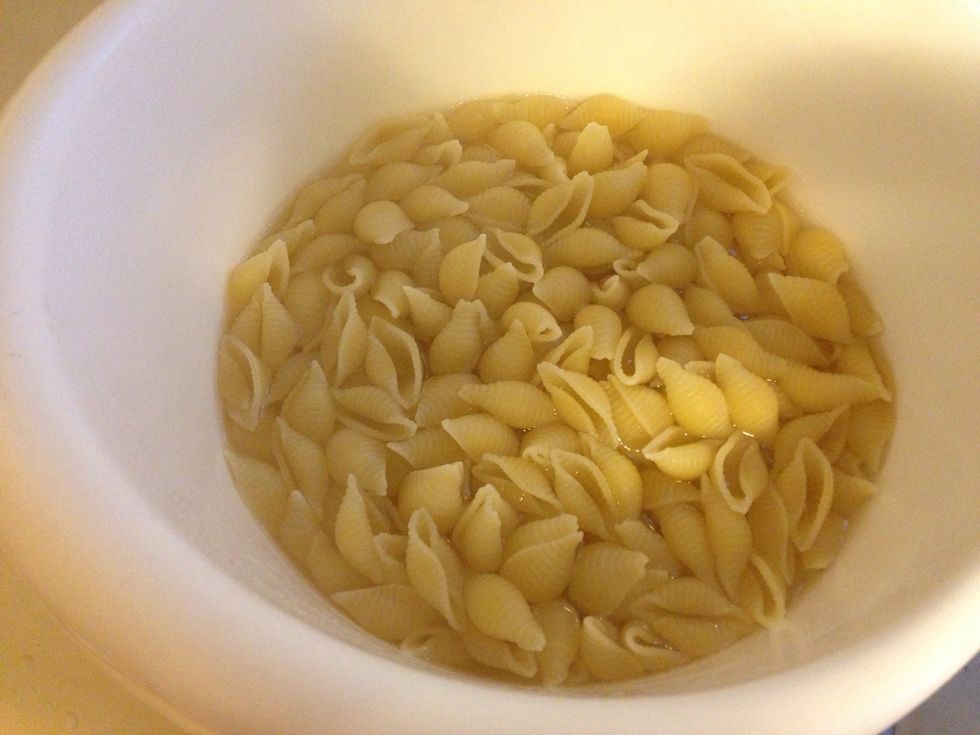 Cook medium shells pasta as per directions on the box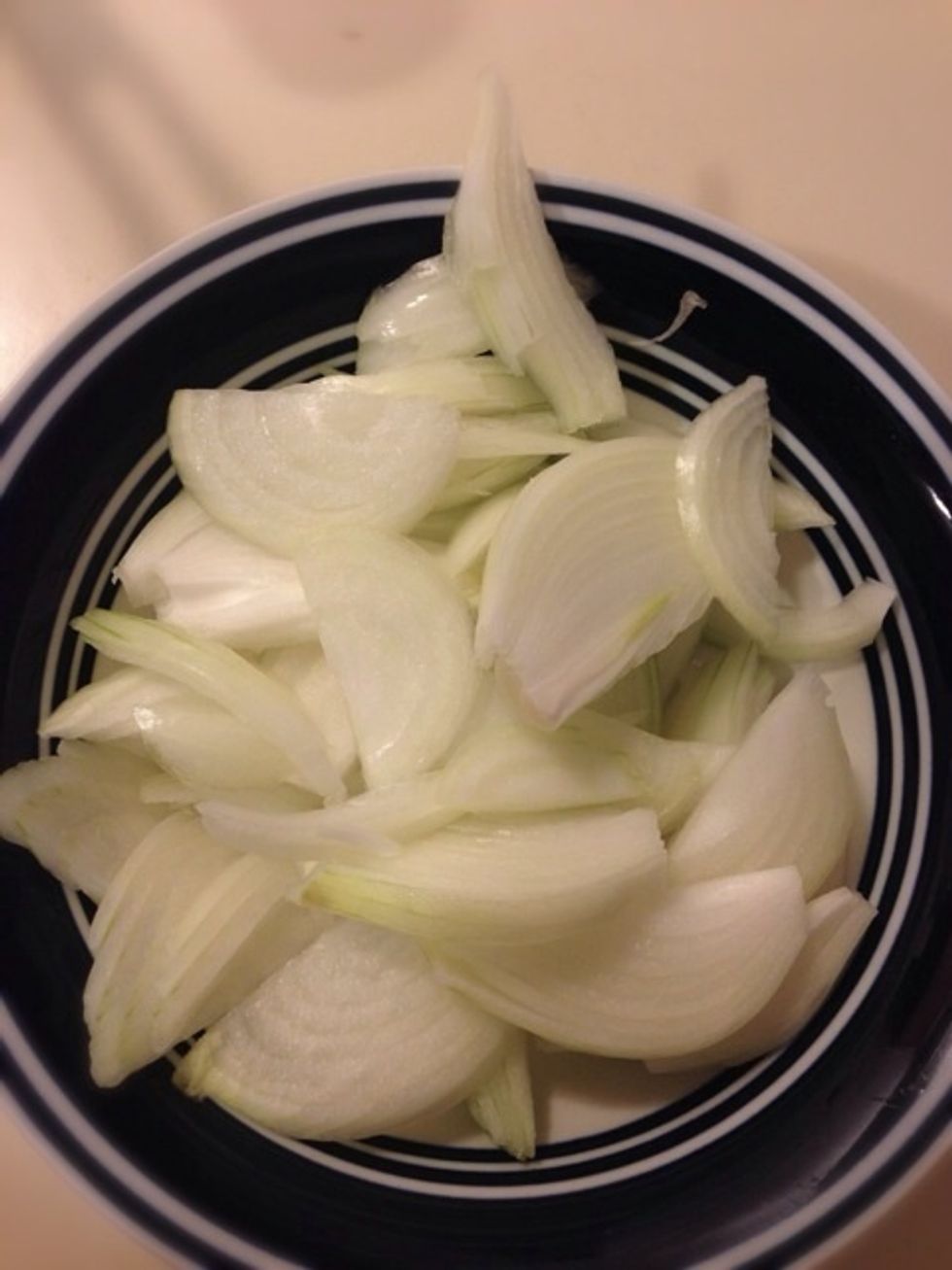 Slice onions
Slice mushrooms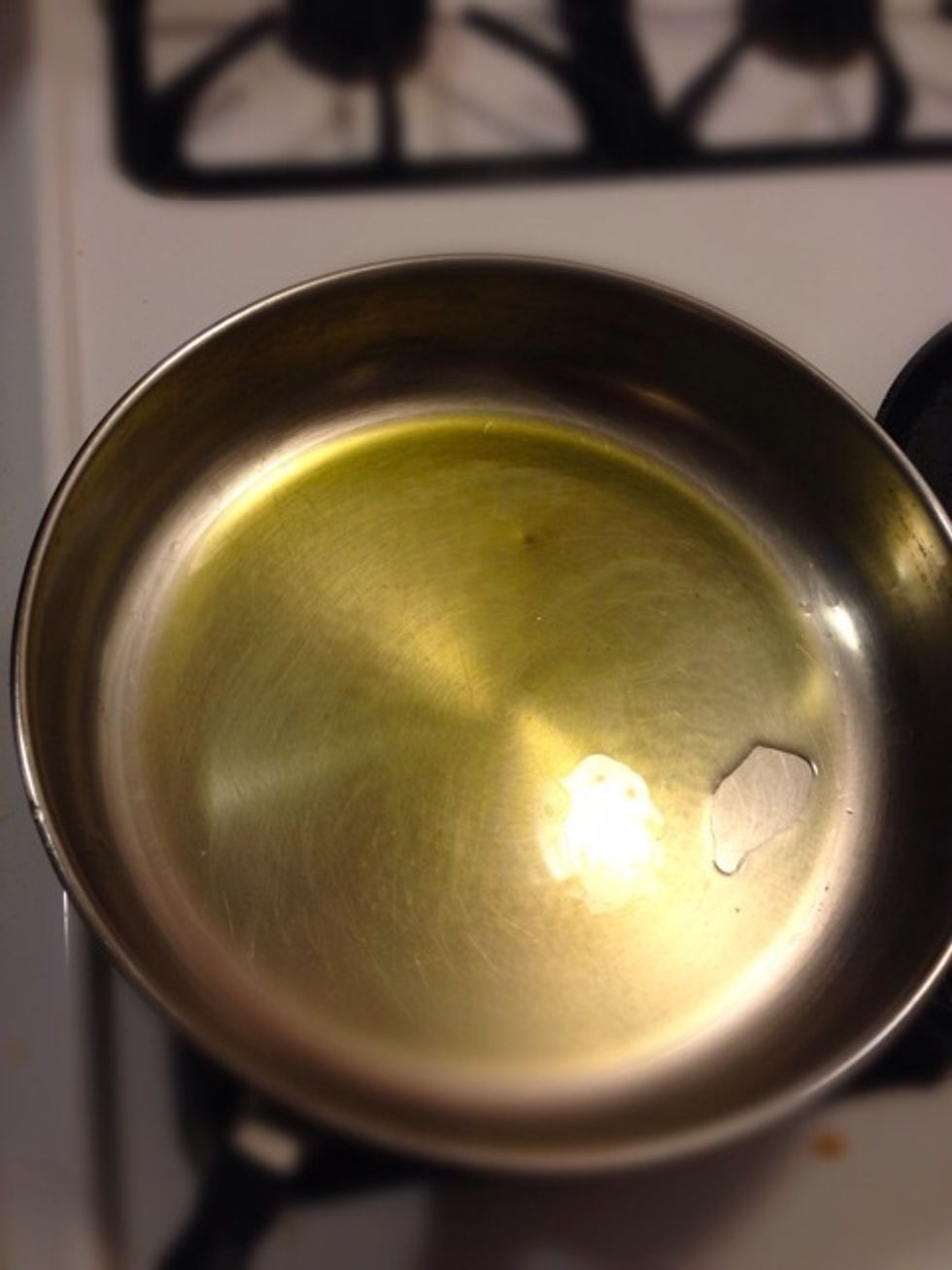 Heat olive oil in a pan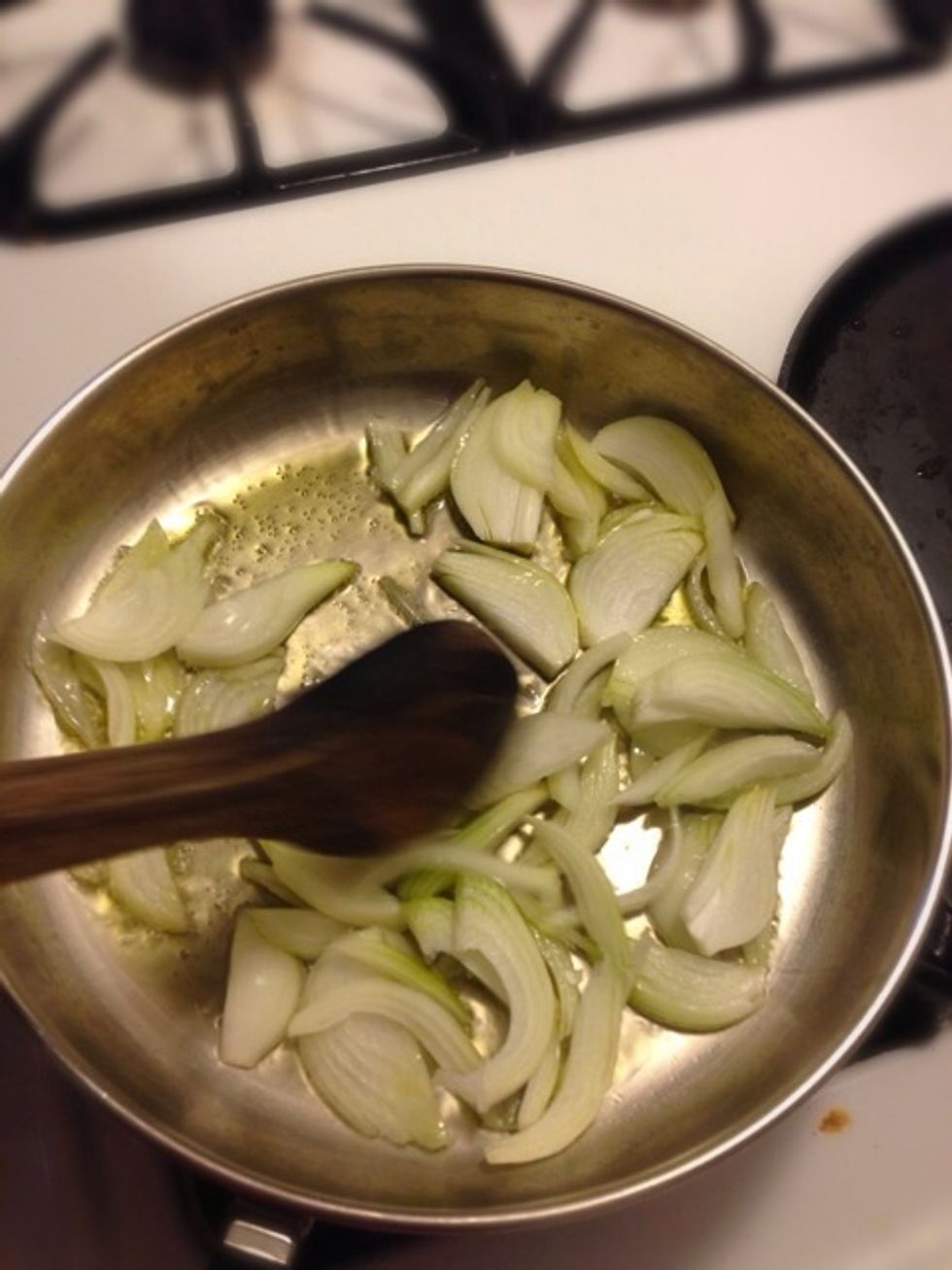 And fry the onions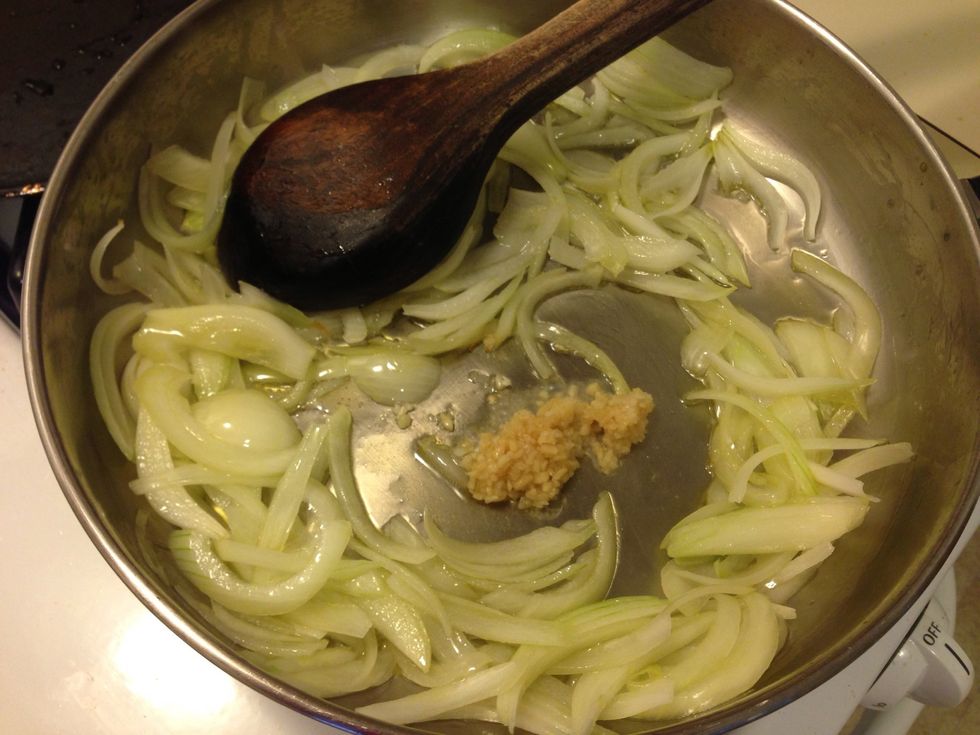 Add minced garlic and cook some more
Next, add the mushrooms and cook for about 2mins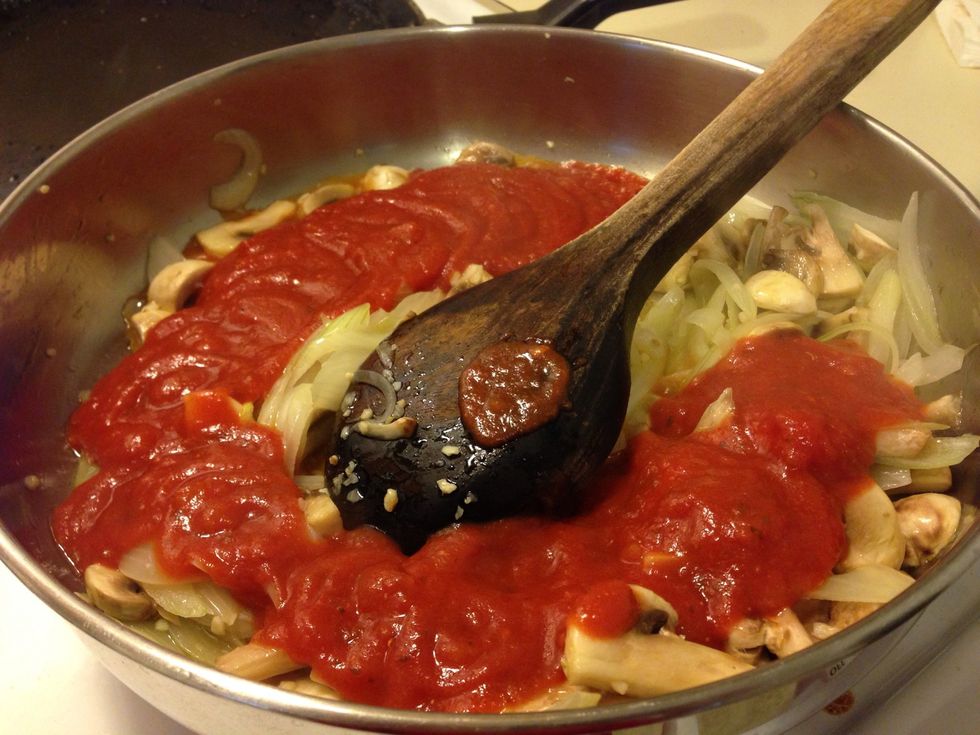 Pour in the pasta sauce. You can use any sauce of your choice. Here I used garlic and onion pasta sauce...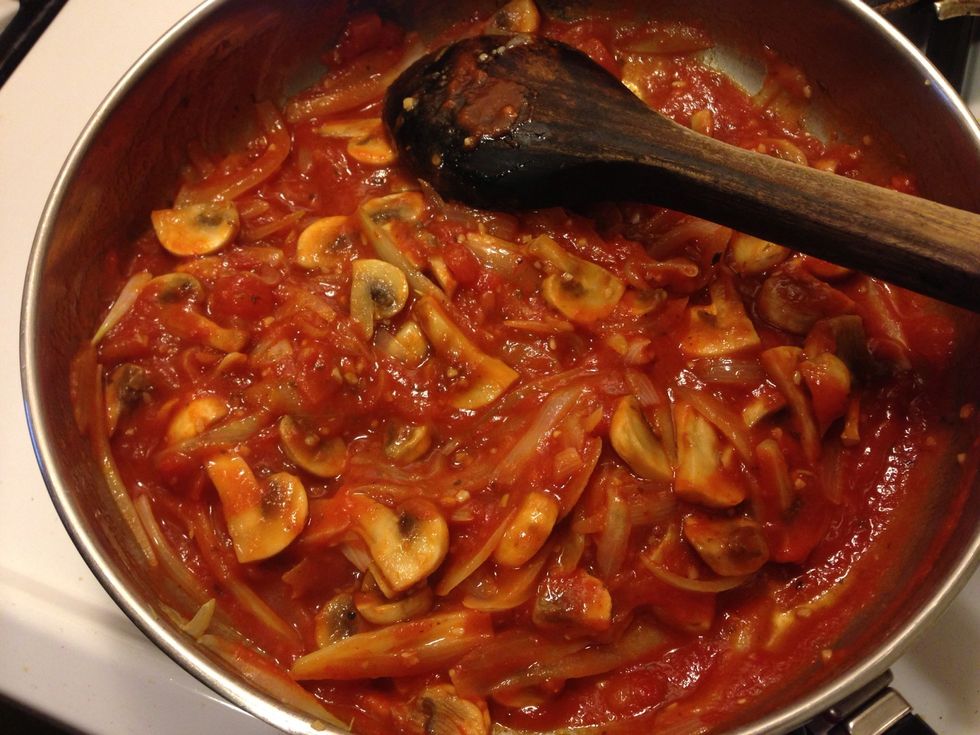 Mix...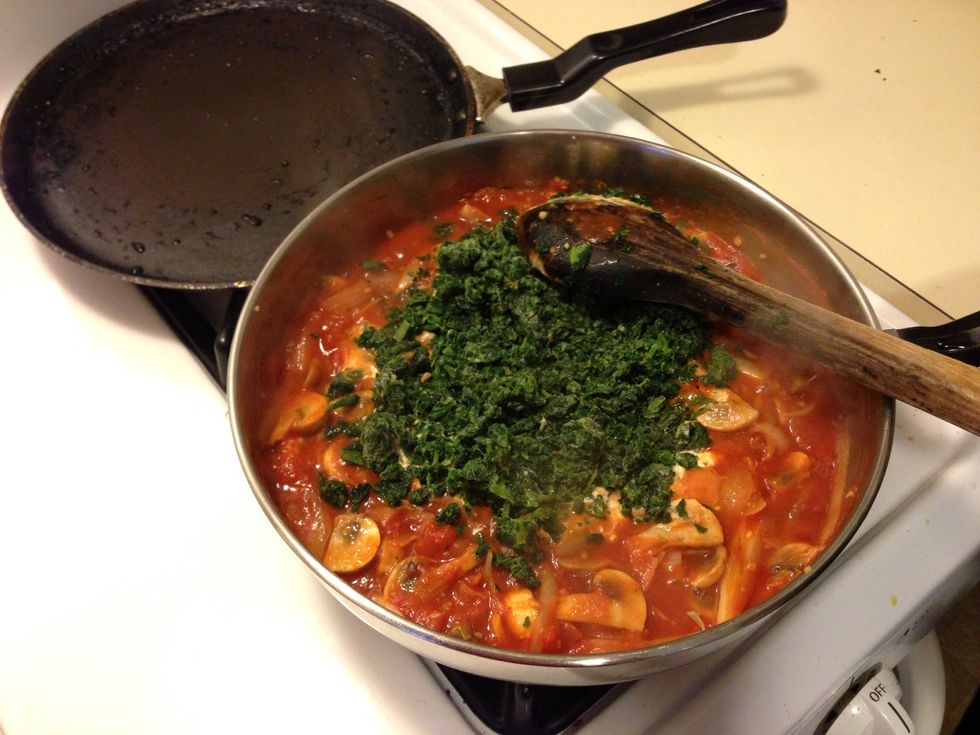 Add half a cup of frozen spinach and cook for about 3-4mins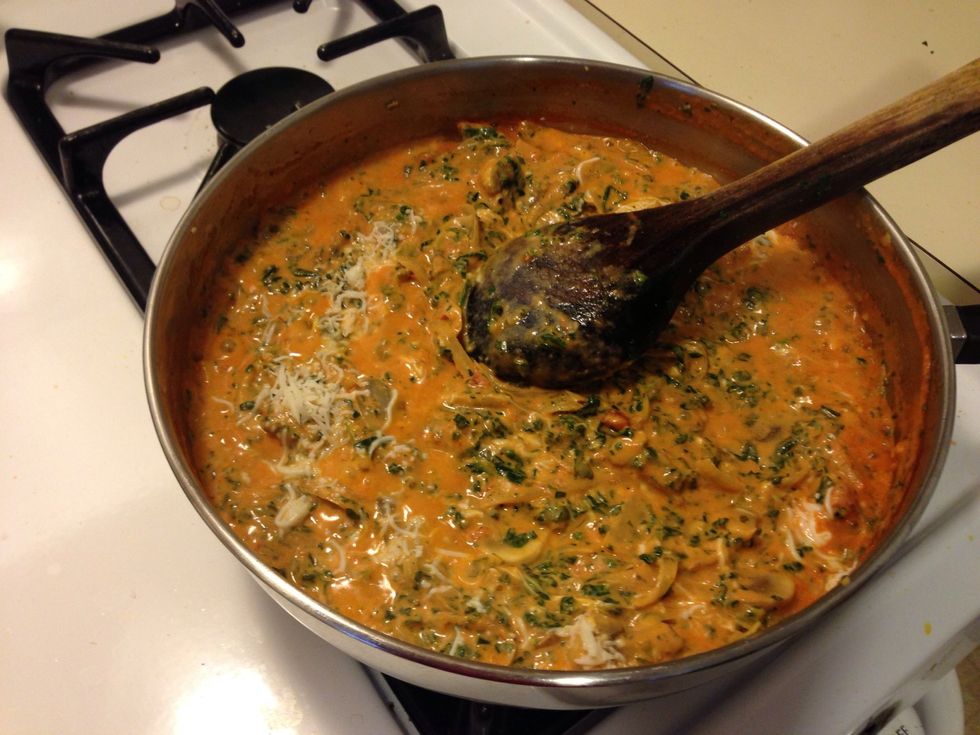 Add a generous amount of mozzarella and mix. (I added quite a bit and hence the sauce isn't so red anymore :P, but you can adjust the quantity as per your liking)
Season with paprika, black pepper and Italian seasoning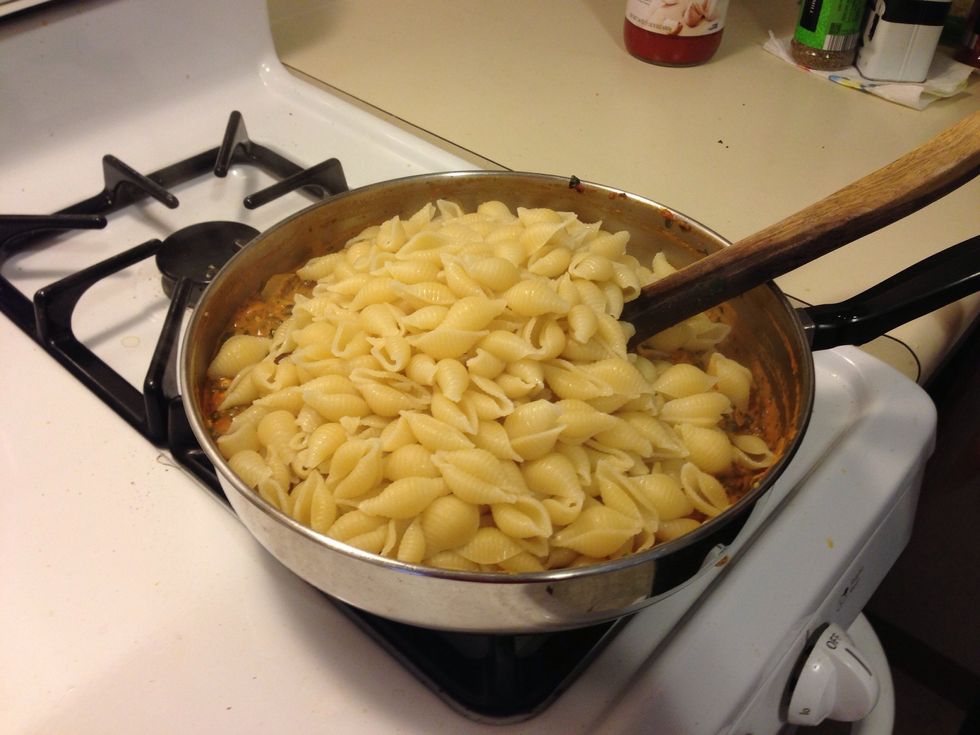 Add the already boiled pasta and mix.
Serve! Your pasta is ready :)
1/2lb Medium Shells pasta
1.0Tbsp Olive oil
2.0 Small yellow onions
2/3tsp Minced garlic
1/2lb Mushrooms
1.0c Pasta sauce
1/2c Frozen spinach
2/3c Grated mozzarella
1/2tsp Paprika powder
1/2tsp Italian seasoning
Black pepper powder