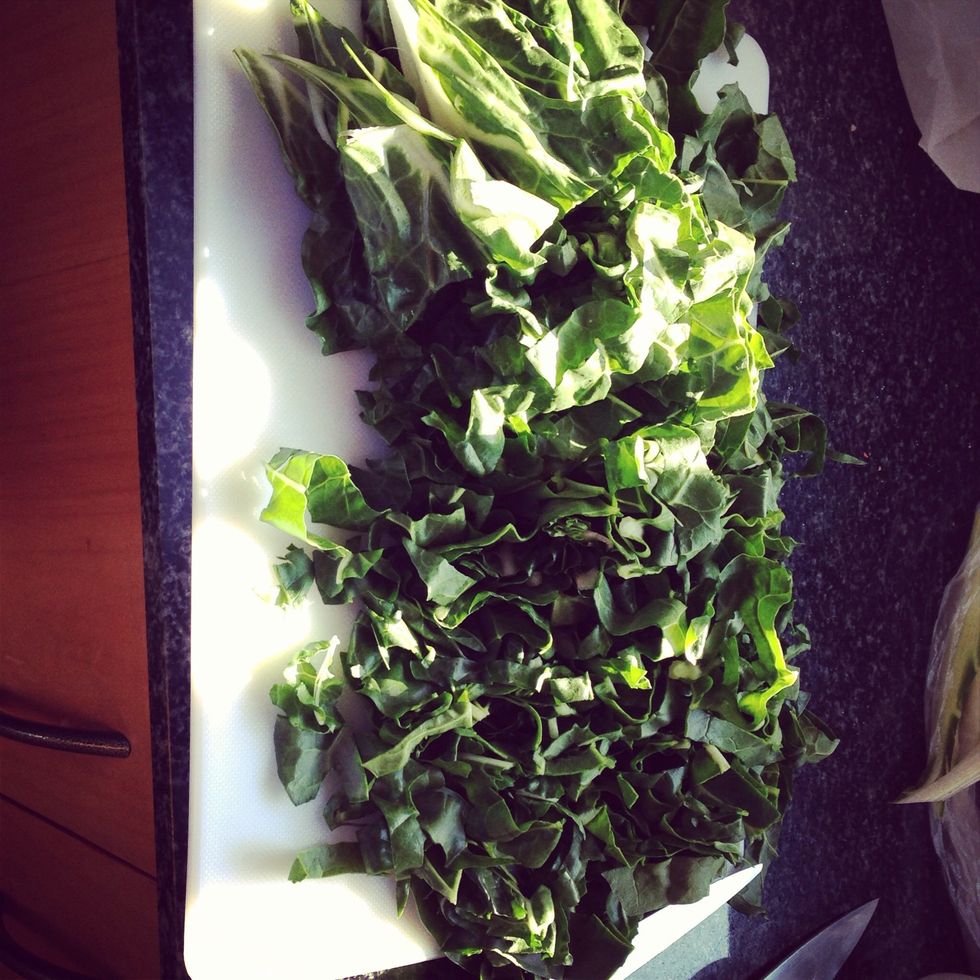 Roughly chop spinach.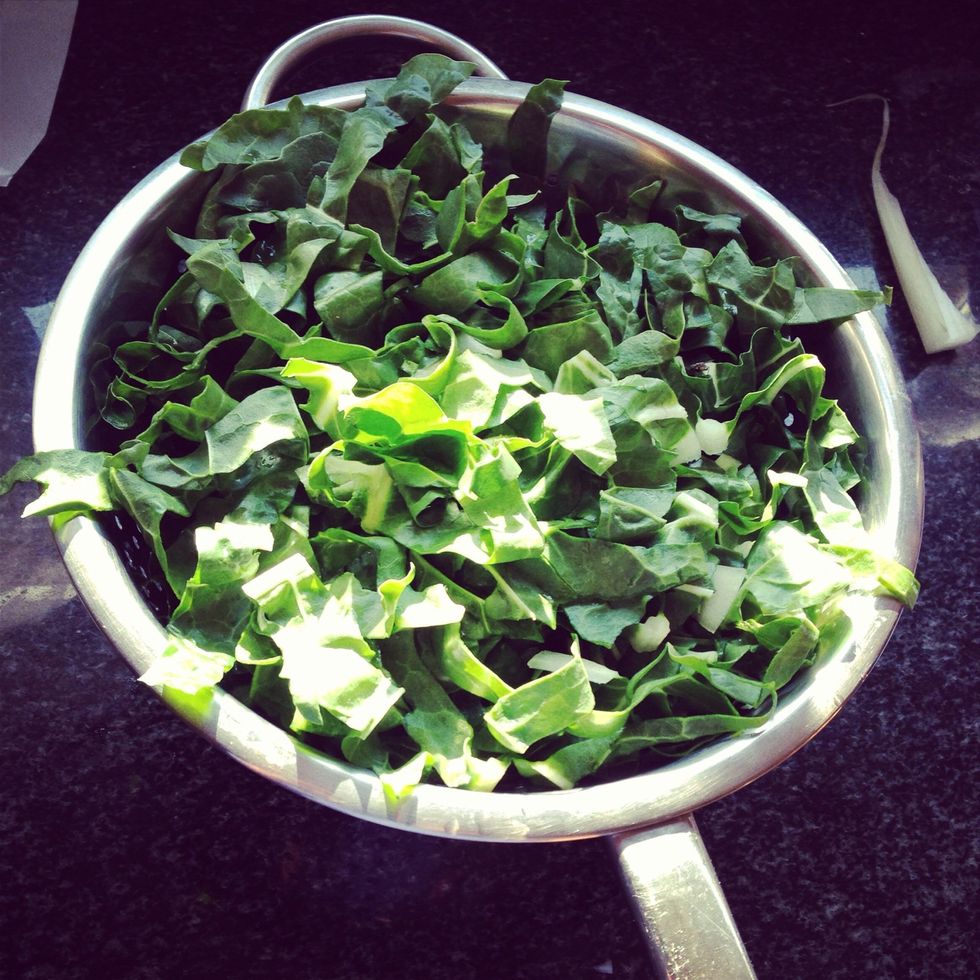 Rinse chopped spinach using a colander.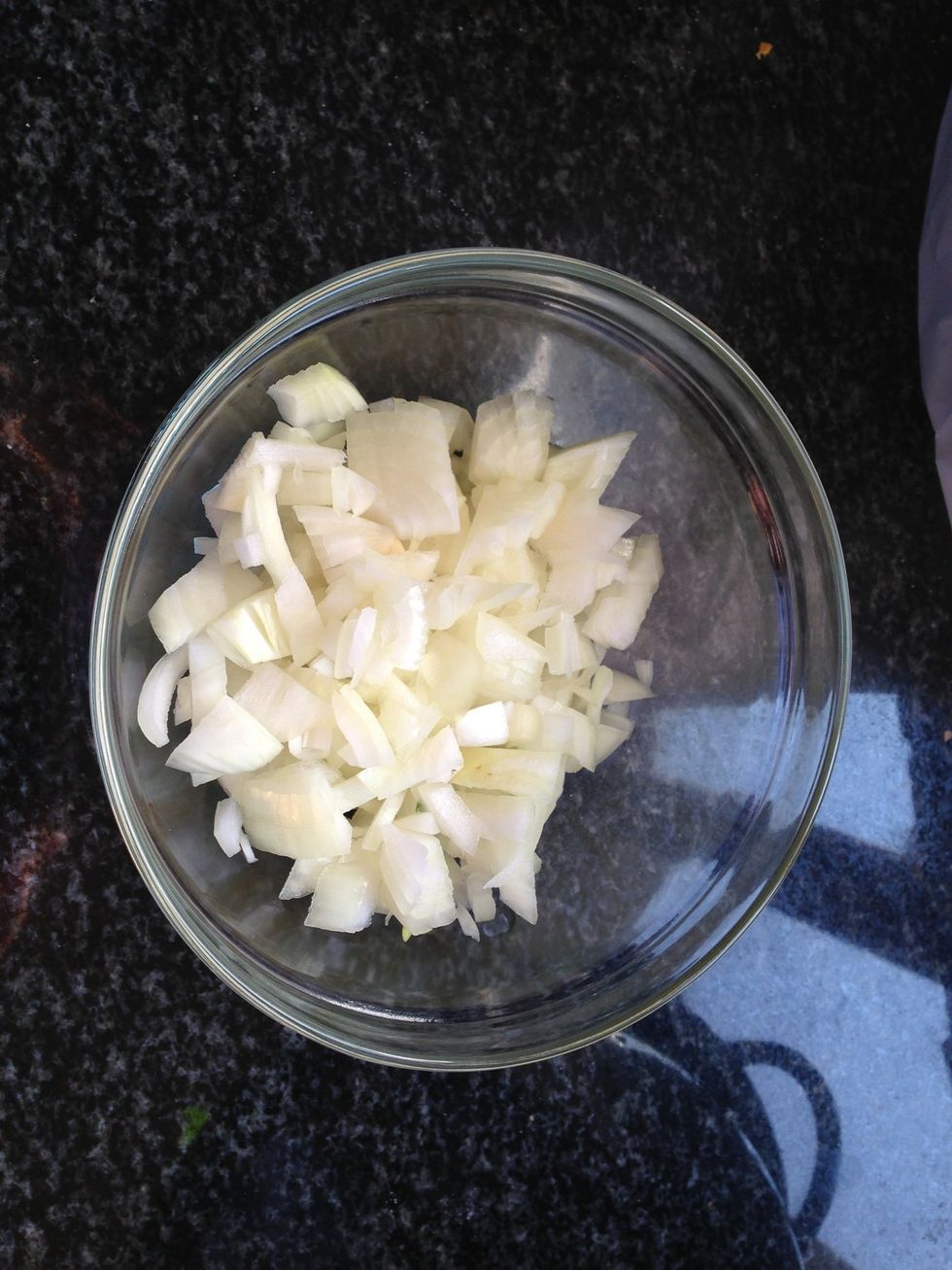 Chop up the onion.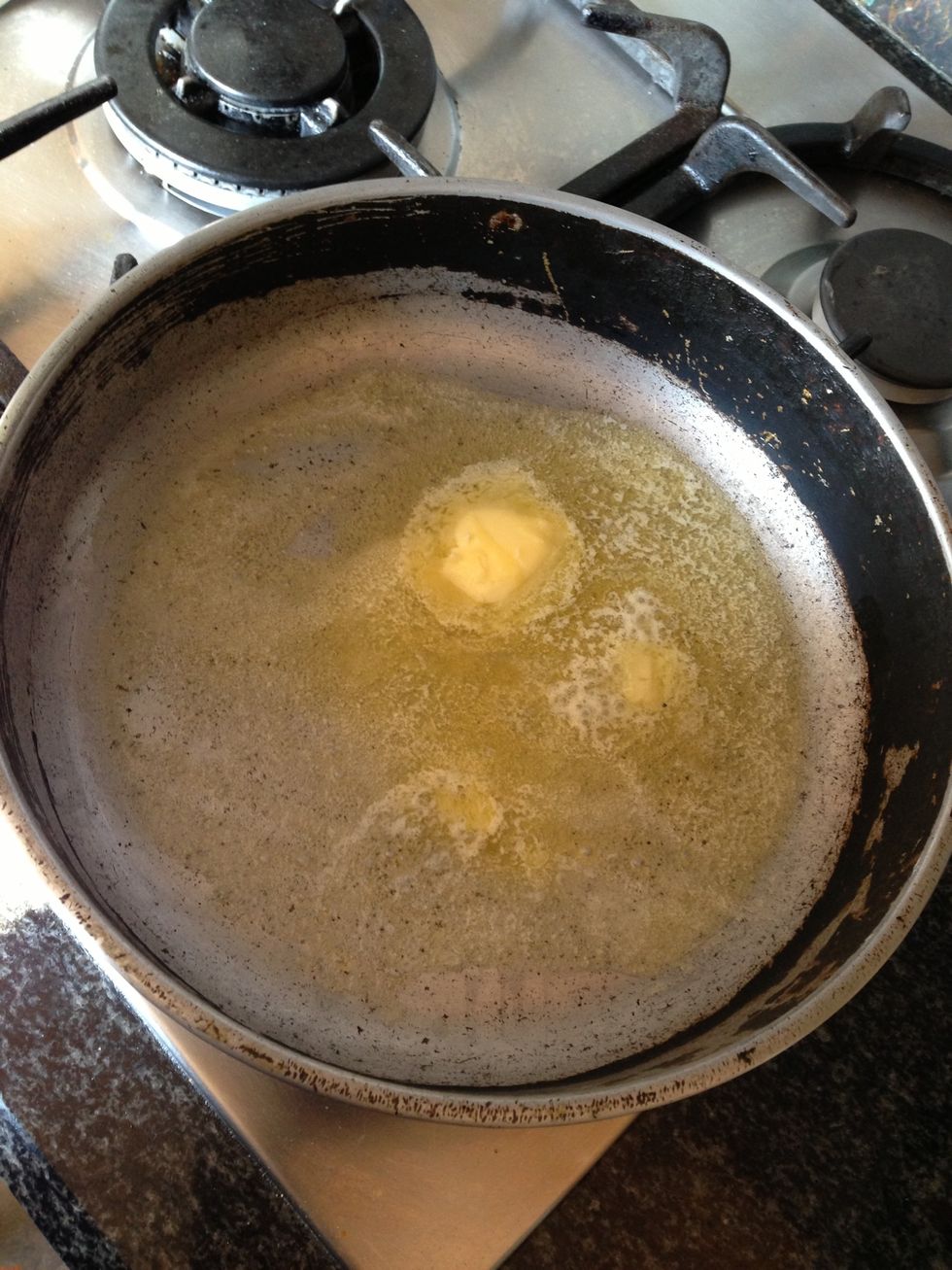 Pour olive oil into the frying pan. Add butter.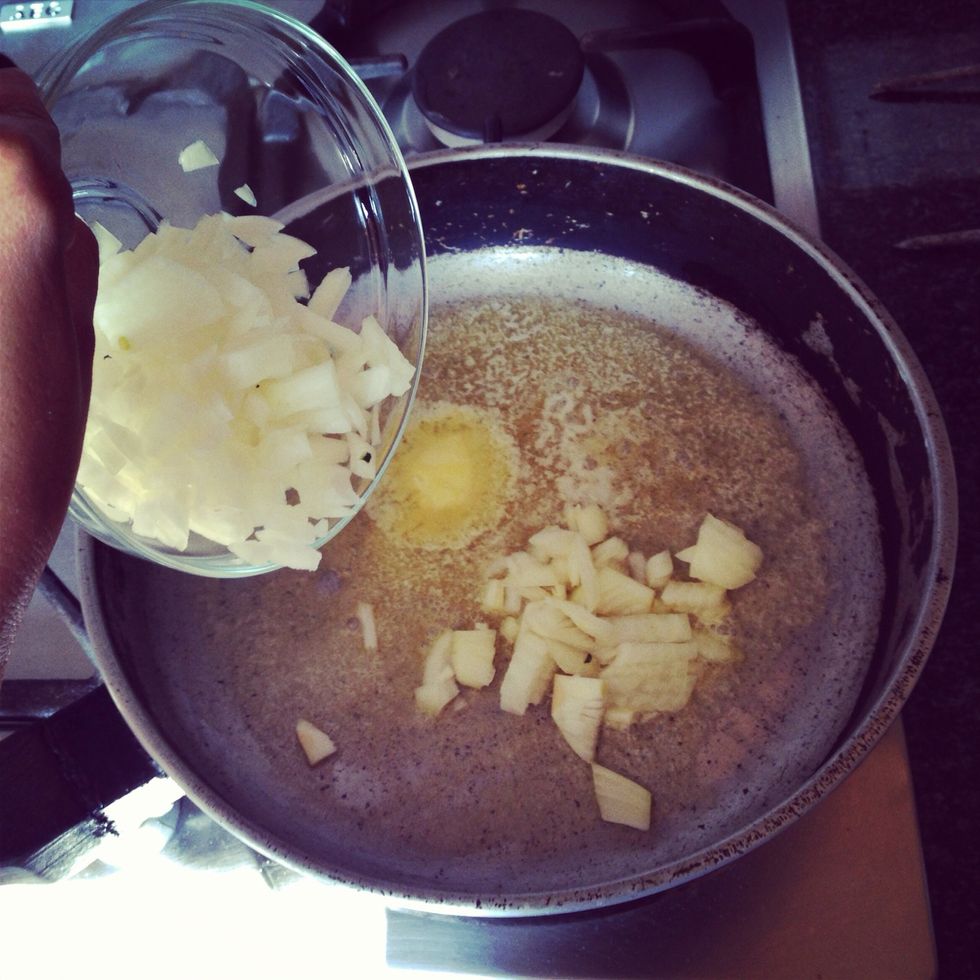 Fry chopped onion in butter and olive oil mix.
When the onions become translucent, add the spinach to the frying pan.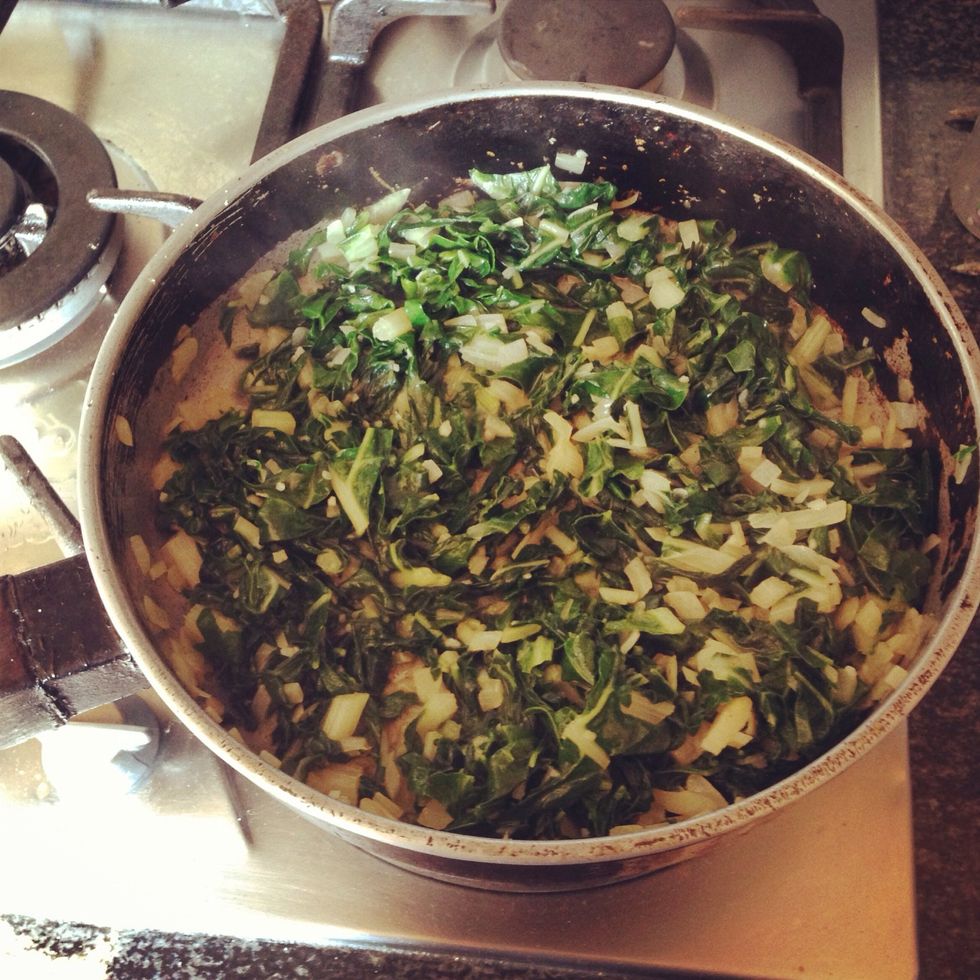 Continue to fry until the spinach softens. Season with a teaspoon each of salt and pepper. Remove from heat.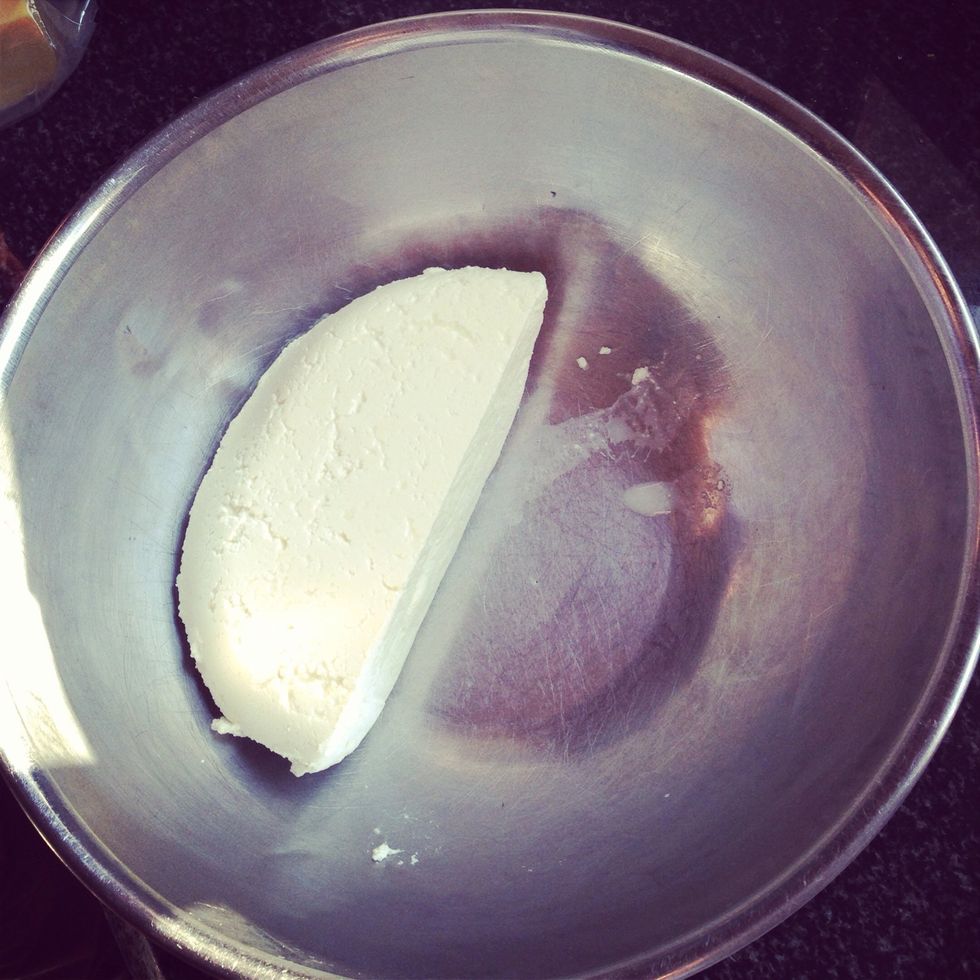 Place the ricotta into a mixing bowl.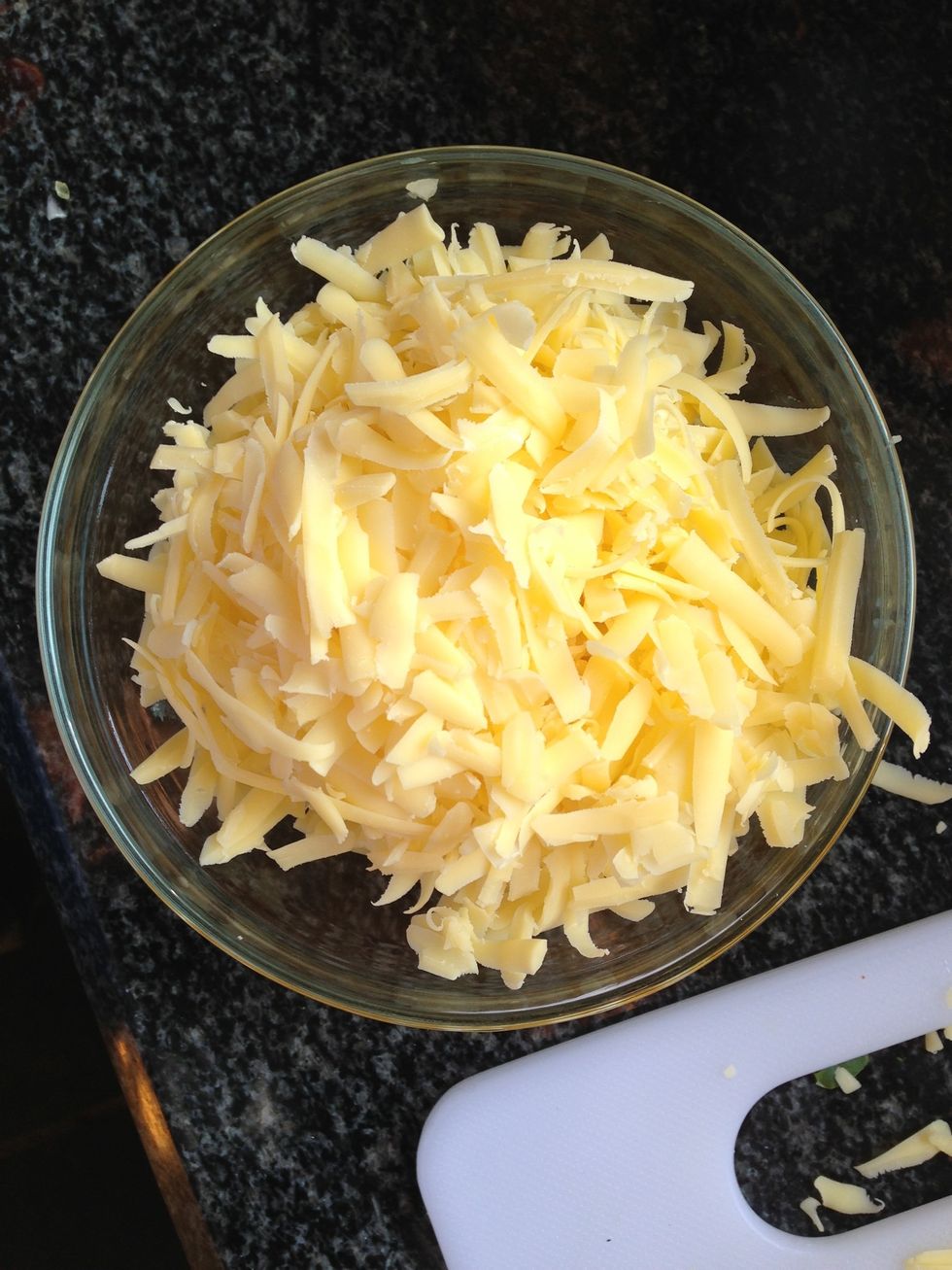 Grate the cheddar cheese.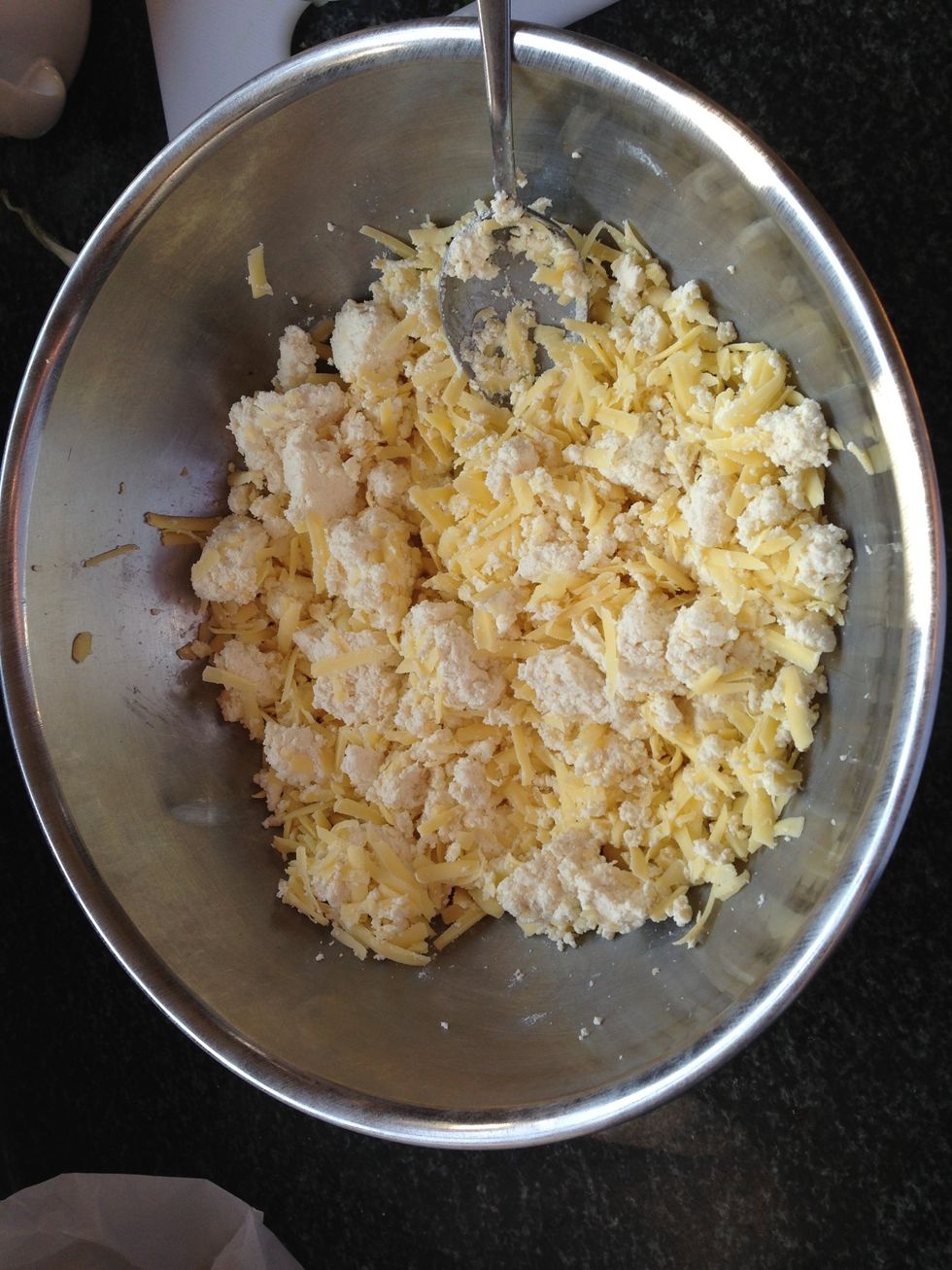 Mix ricotta and cheddar cheeses together.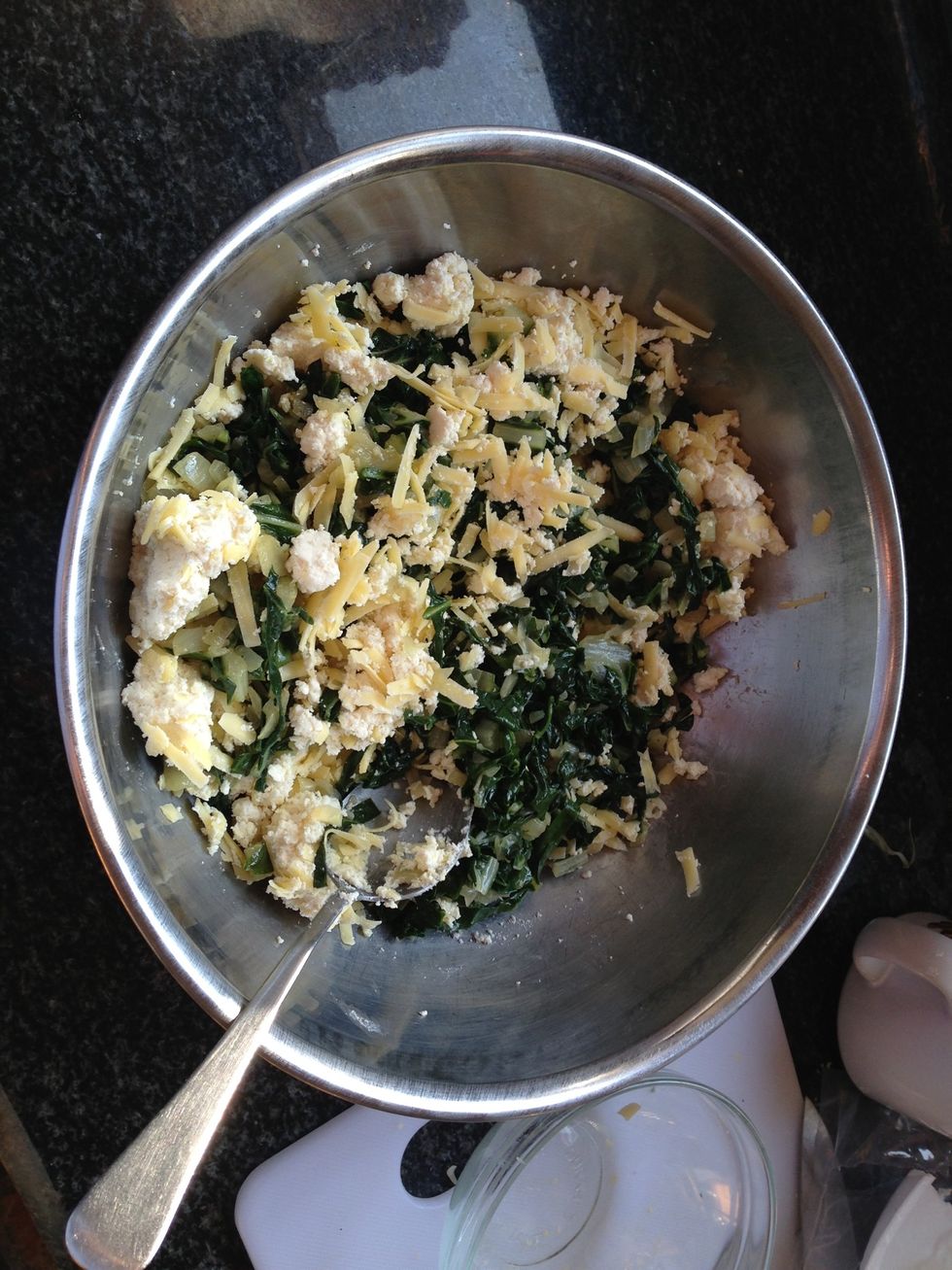 Add cooled spinach and onion mix to the cheese mixture.
Add 2 tablespoons of mustard to the spinach and cheese mixture.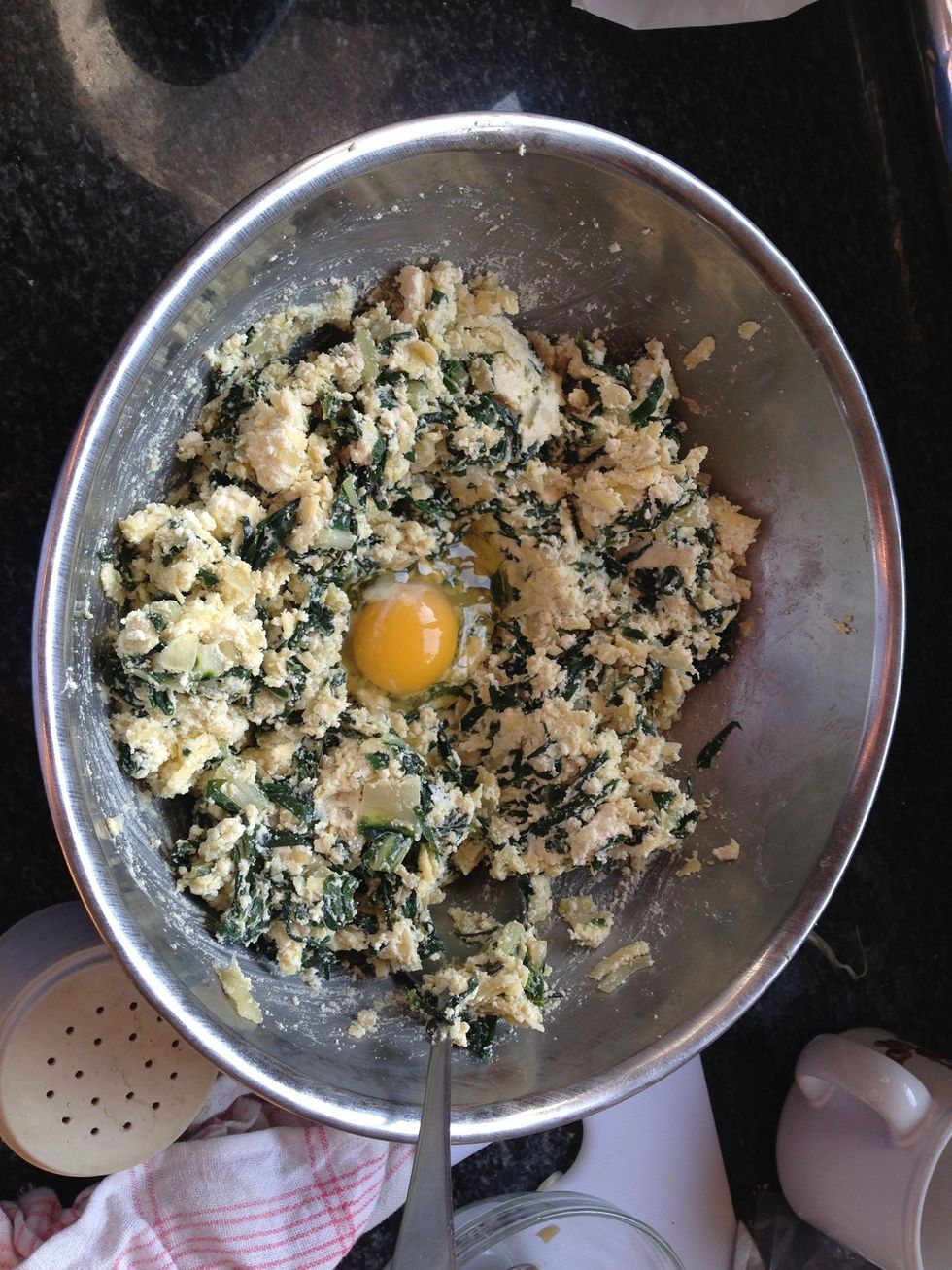 Break one egg into the centre of the mixture,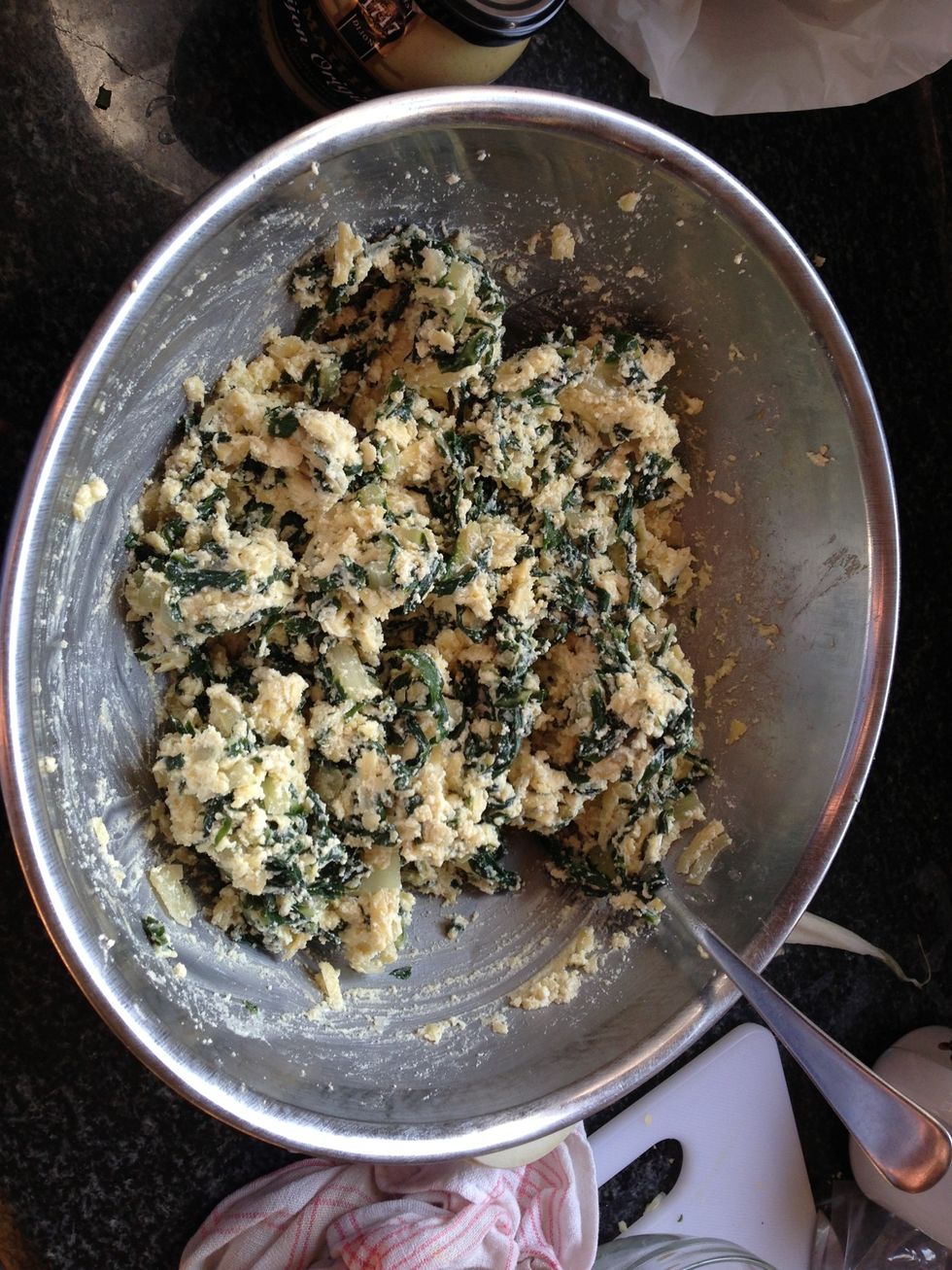 Mix the egg into the mixture.
Fill each pasta shell with the mixture using your hands. A spoon can be tricky that's why hands are best!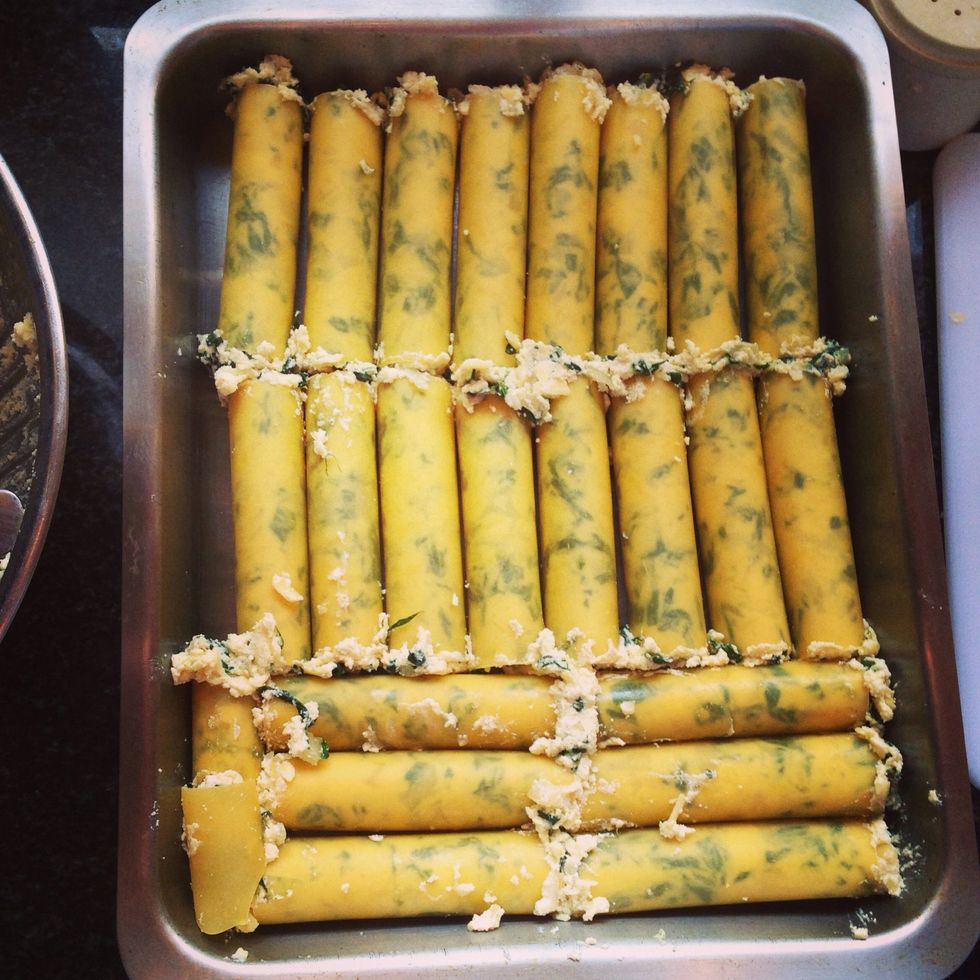 Lay the cannelloni shells in a baking tray. This tray worked perfectly and I ended up breaking the last shell to fit in some pasta to the last little corner and use up the entire box of pasta.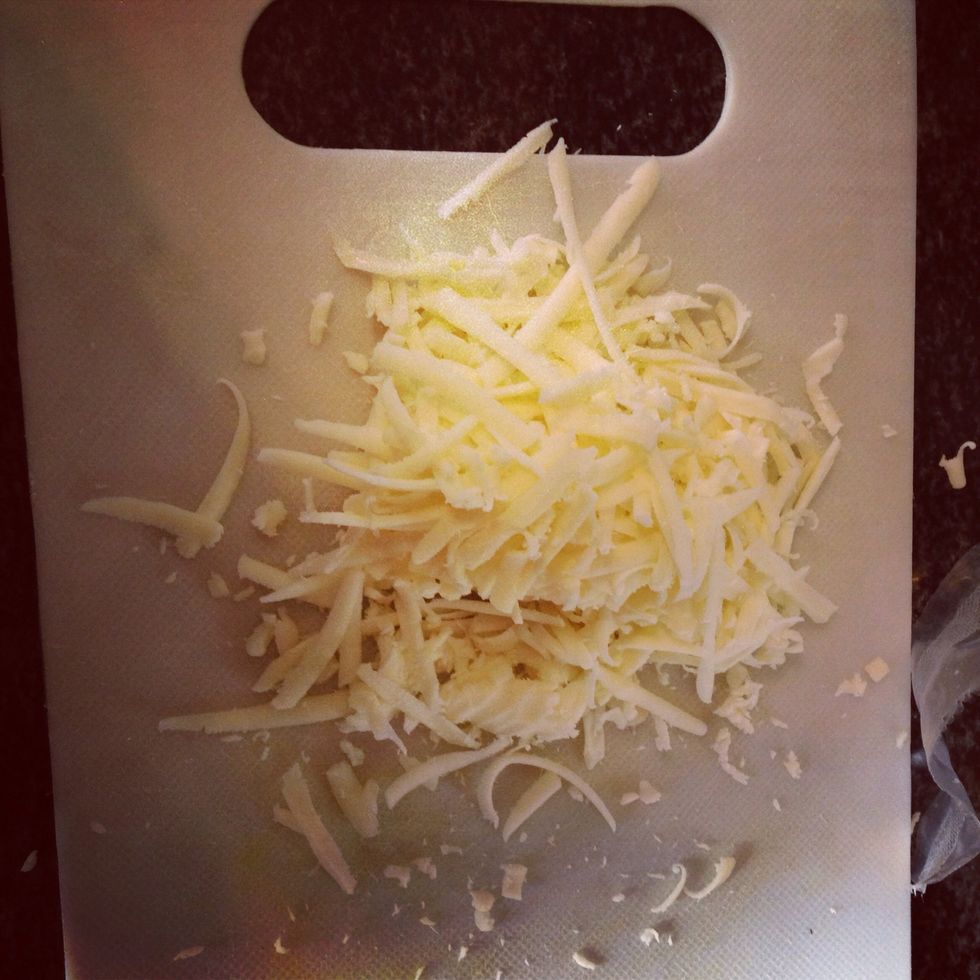 Grate mozzarella cheese for the béchamel sauce and to top the cannelloni.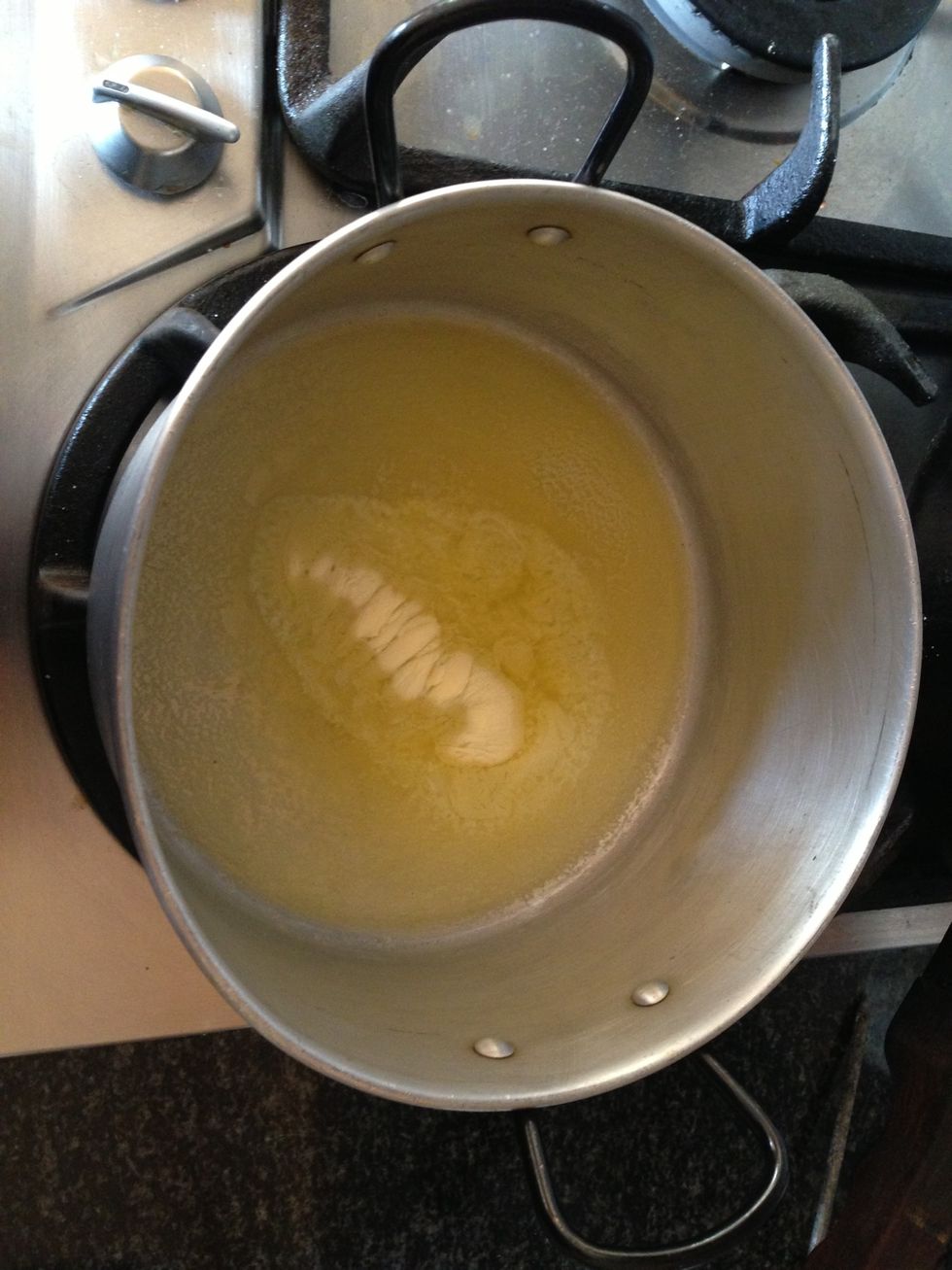 Melt the butter in a saucepan.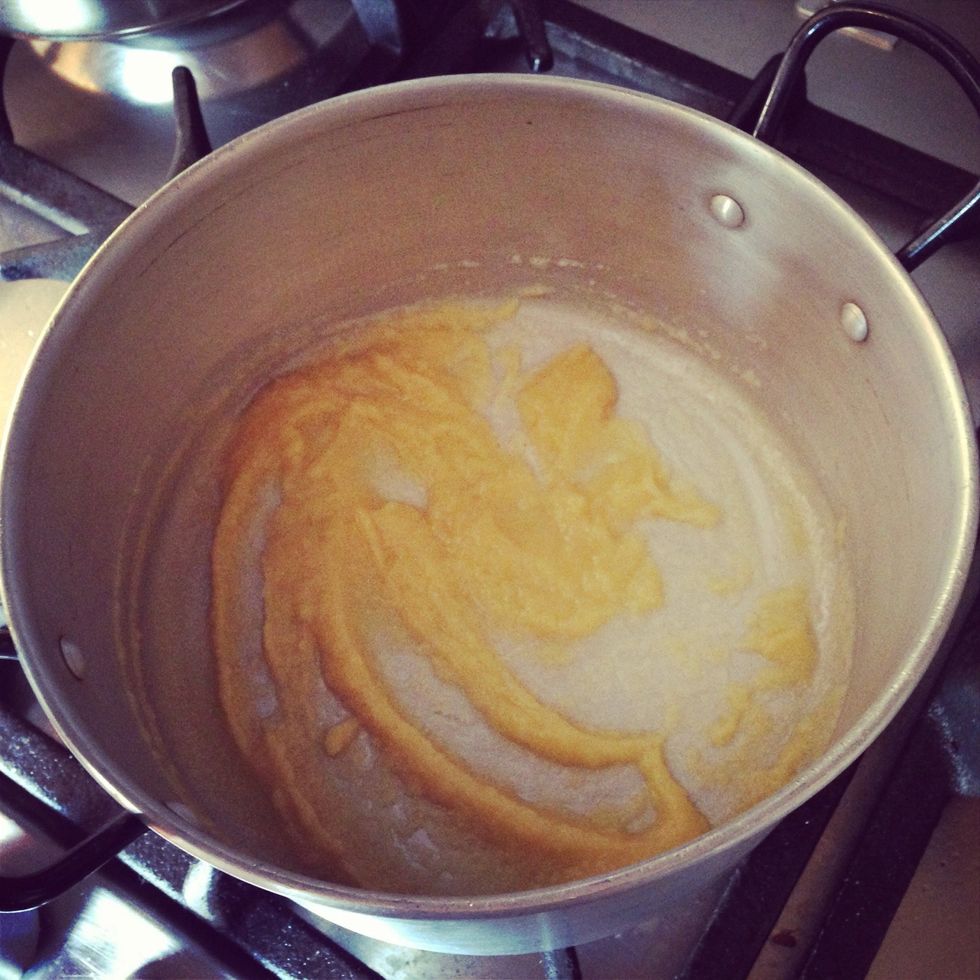 Create a roux by adding 2 tablespoons of cake flour to the butter in the saucepan. Use the flat bottom of the back of a tablespoon to mix all the flour into the butter and smooth out any lumps.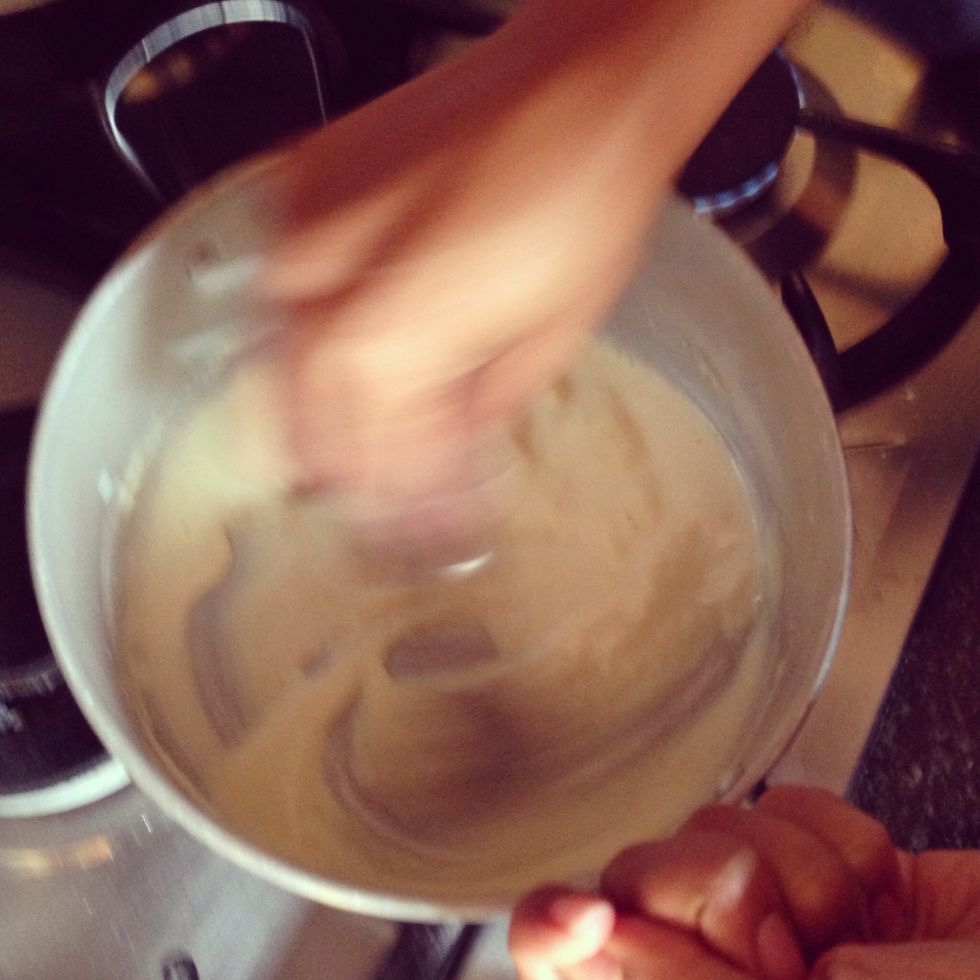 Remove the saucepan from the heat. Add small amounts of milk to the roux.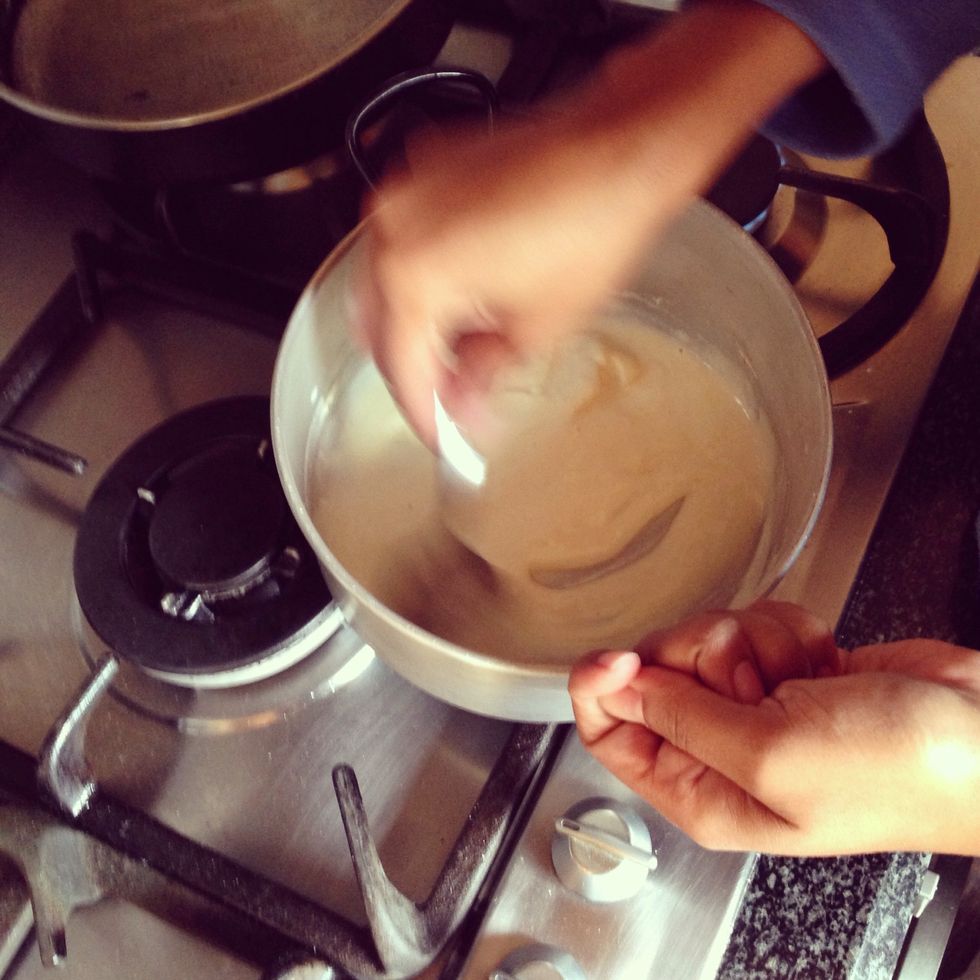 Continue to add small amounts of milk to the roux at intervals. Stir continuously to avoid lumps forming. You should end up with a creamy paste that thins as you add more milk.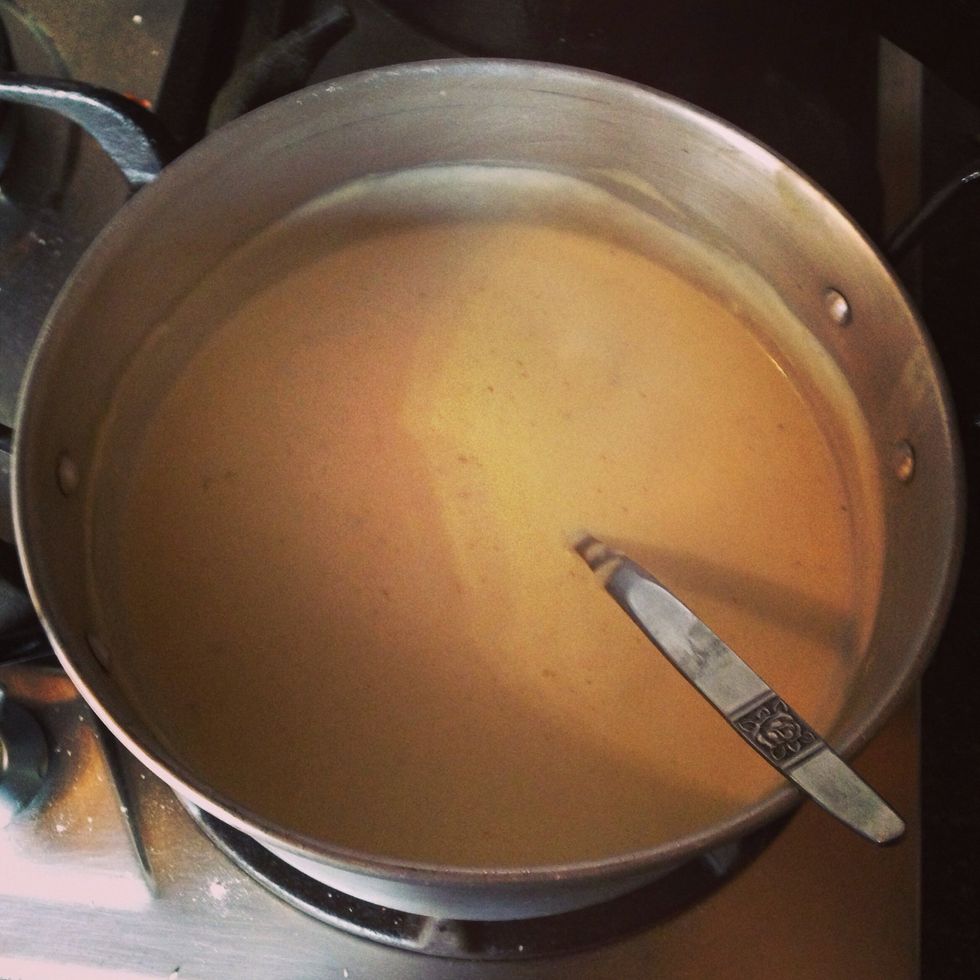 Once you've added all the milk, add salt and pepper to taste. Continue stirring and add the mozzarella cheese to the sauce.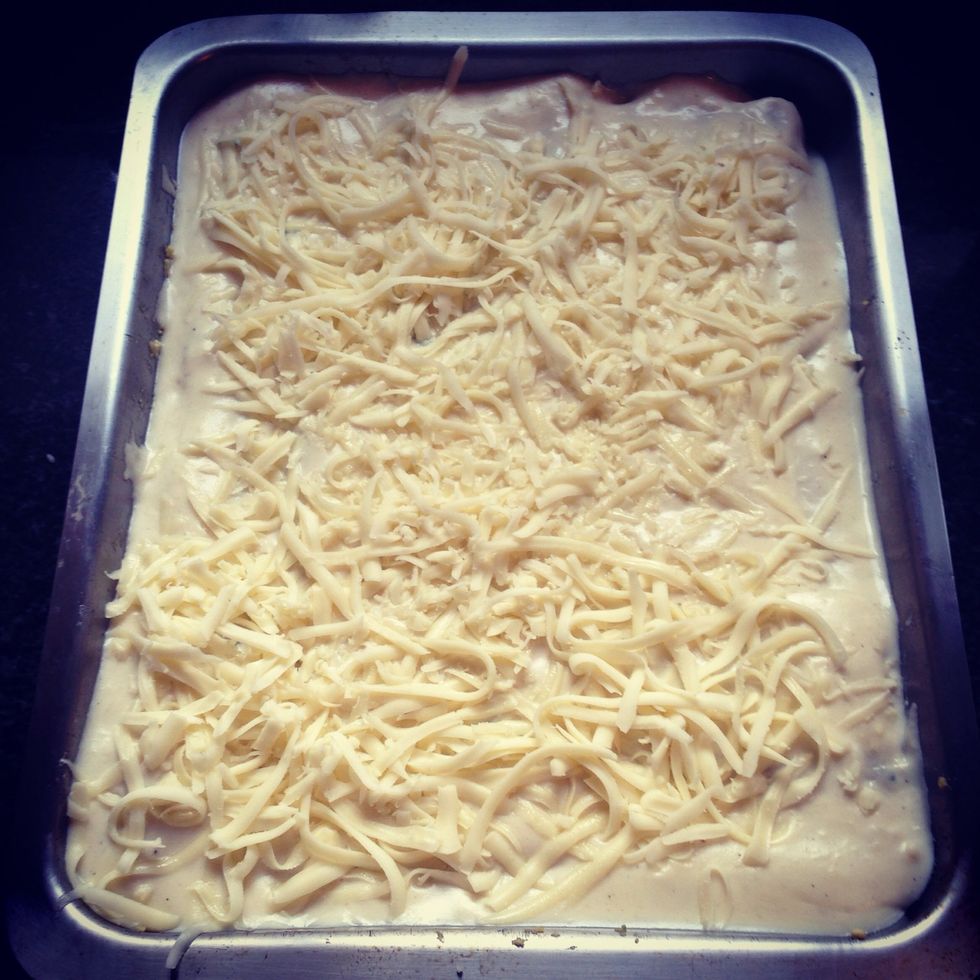 Pour the béchamel sauce over the pasta and put the remainder of the mozzarella cheese over the sauce.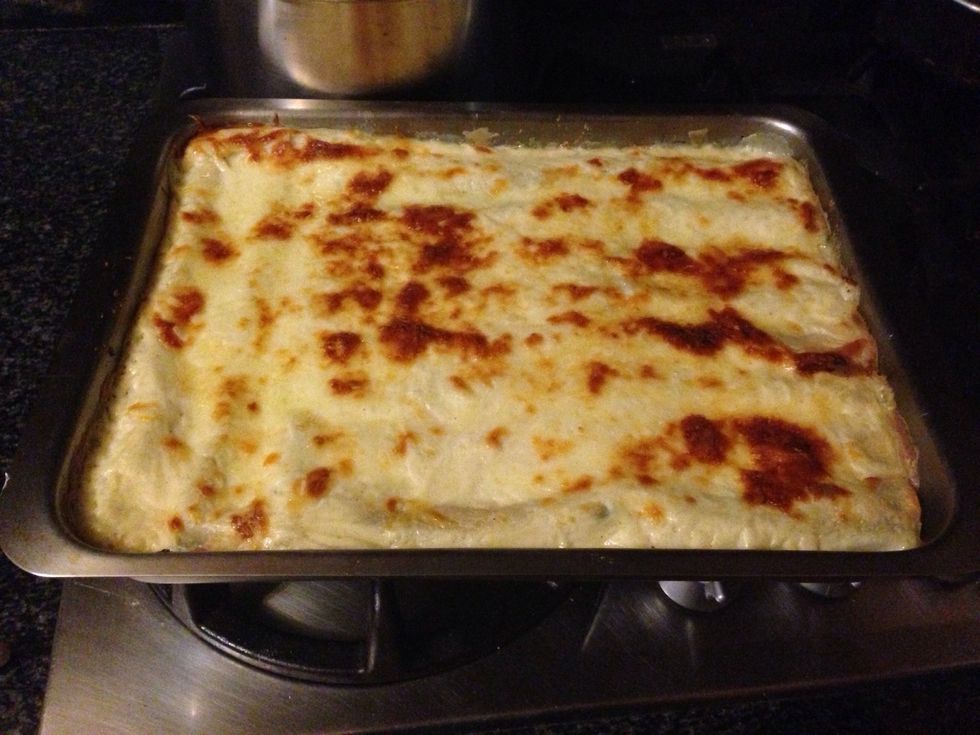 Bake the cannelloni at 180 C for 40 minutes. Turn the grill on for the last 5 minutes to brown the top of the pasta.
Spinach and cheese filing
1.0Tbsp Olive oil
1.0Tbsp Salted butter
1.0bnch Spinach
1.0 Medium-sized onion
3.0 Cloves of garlic
500.0g Ricotta cheese
200.0g Cheddar cheese
1.0Tbsp Dijon Mustard
1.0Tbsp Large egg
Salt and pepper to taste
Bechamel sauce
2.0Tbsp Flour
4.0Tbsp Butter
3/4l Full cream milk
Salt and pepper to taste