Make Spinach and Artichoke Dip & Homemade Croutons
173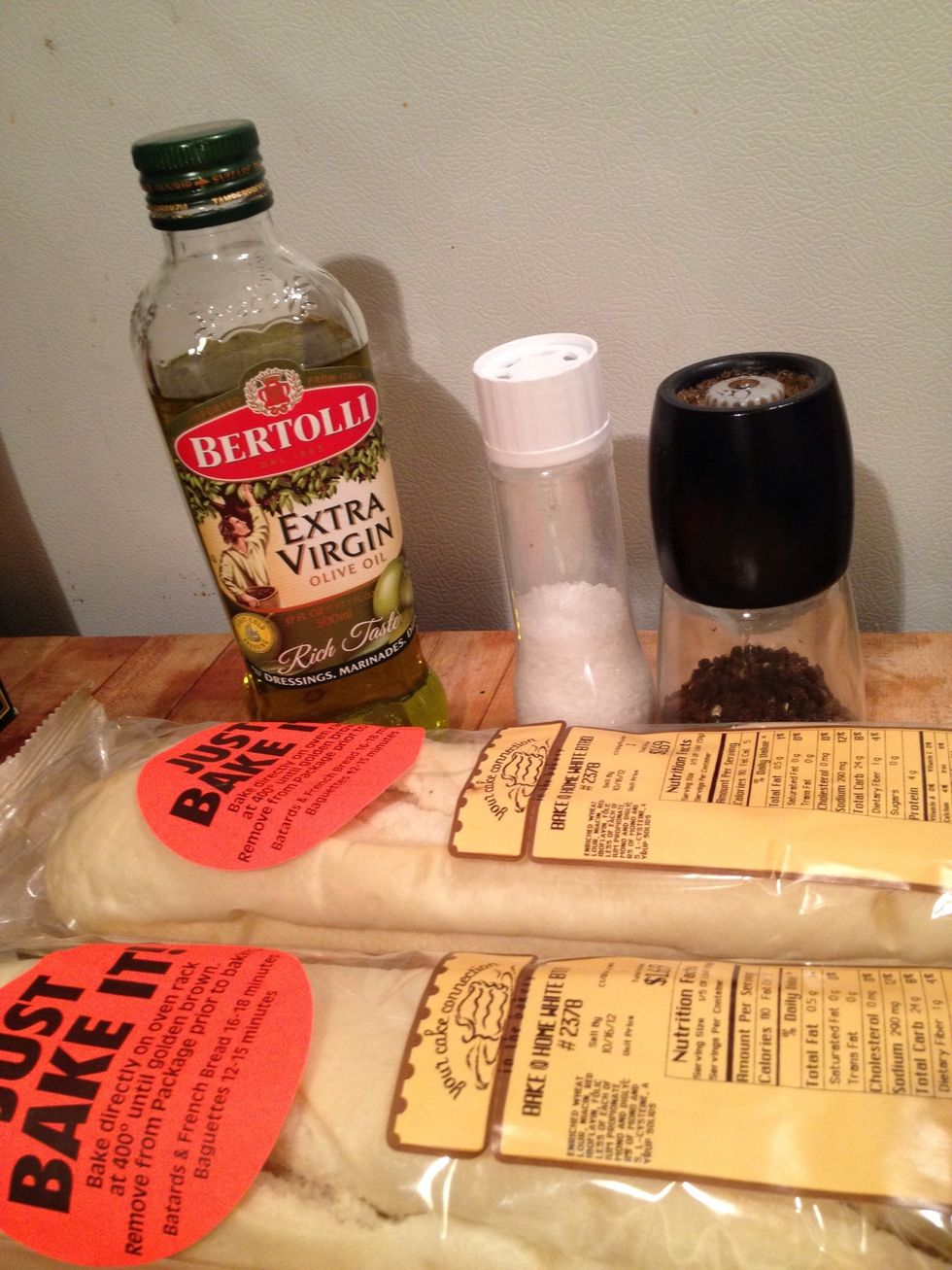 Two unbaked baguettes of bread... Extra virgin olive oil... Sea salt and black pepper... Preheat you oven to 350 degrees.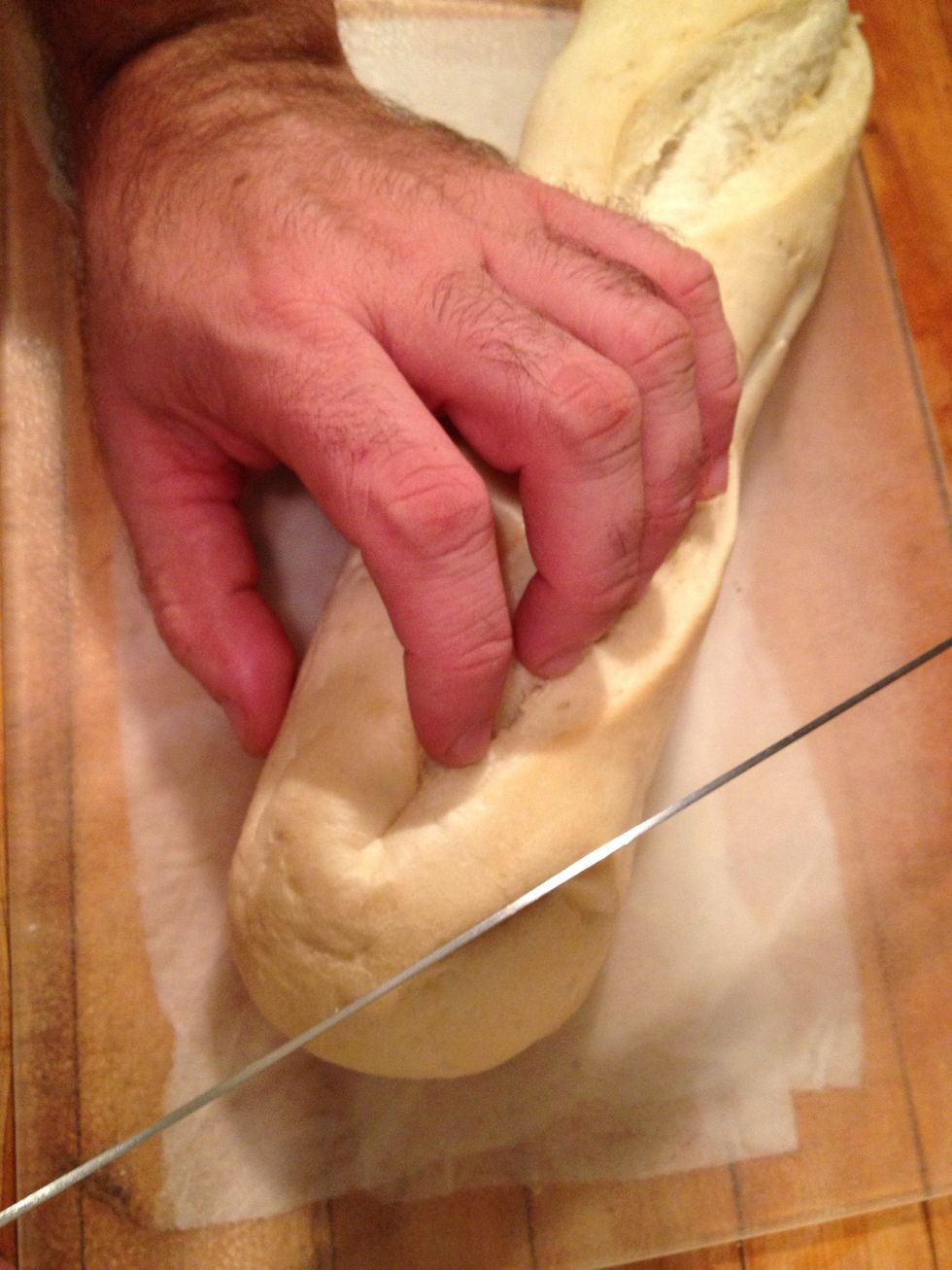 Slice the bread at an angle.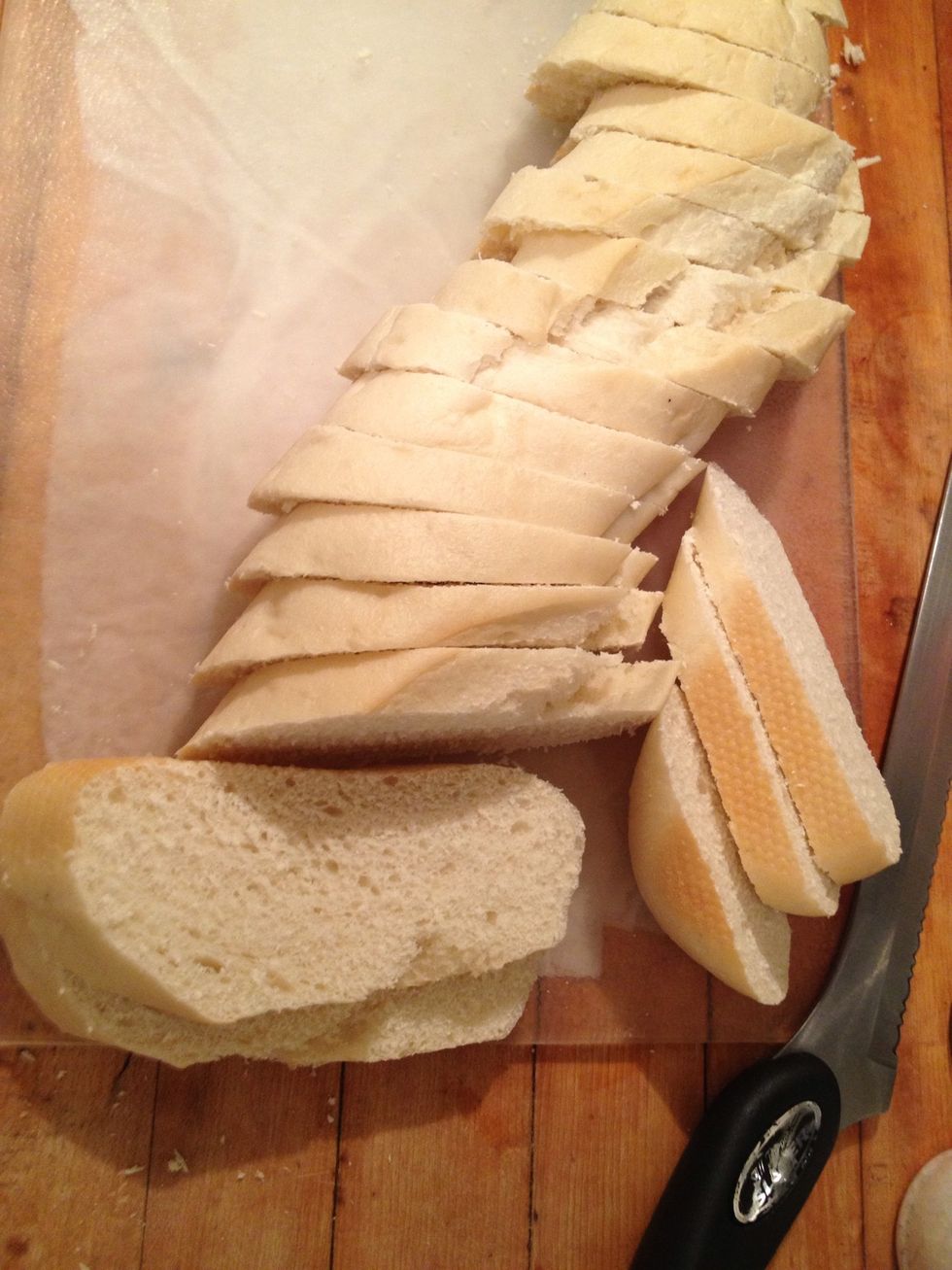 Make the pieces about 1/4 to a 1/2 and inch thick.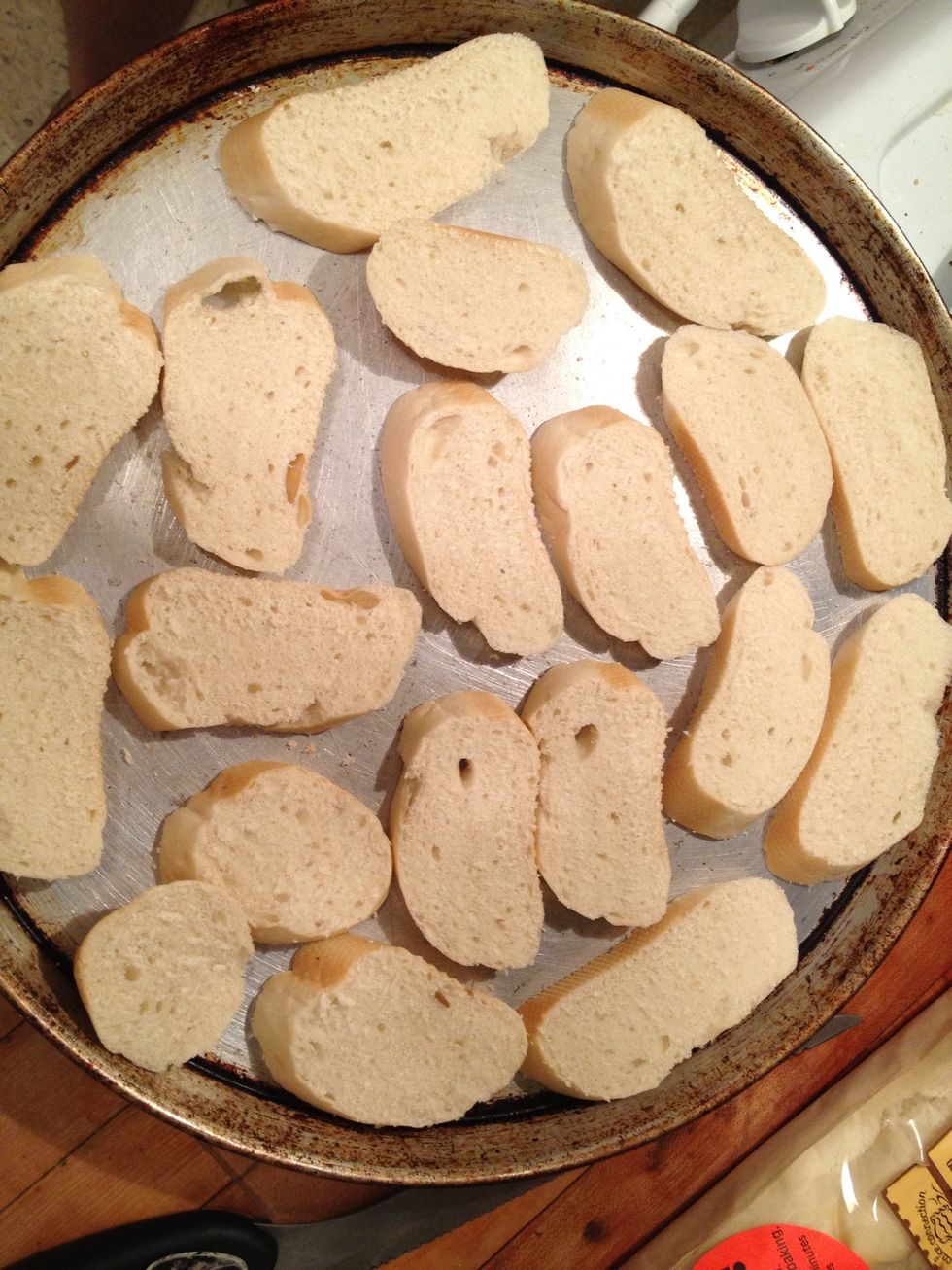 Place the slices on a baking sheet. I like to use this pizza pan.
Lightly drizzle with the extra virgin olive oil.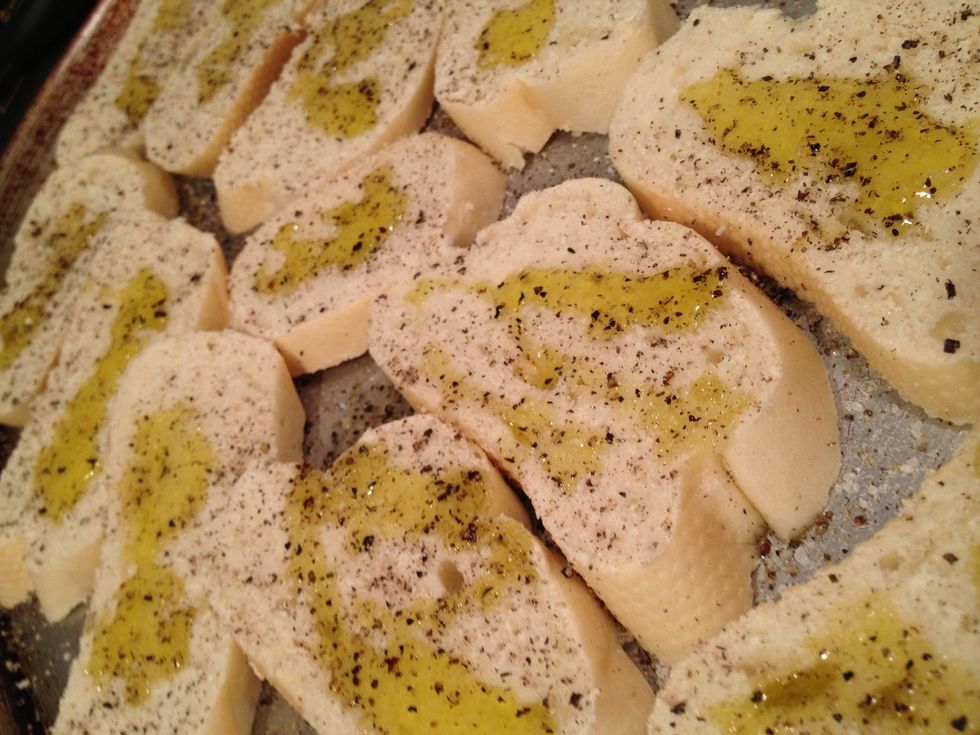 Season with salt and pepper.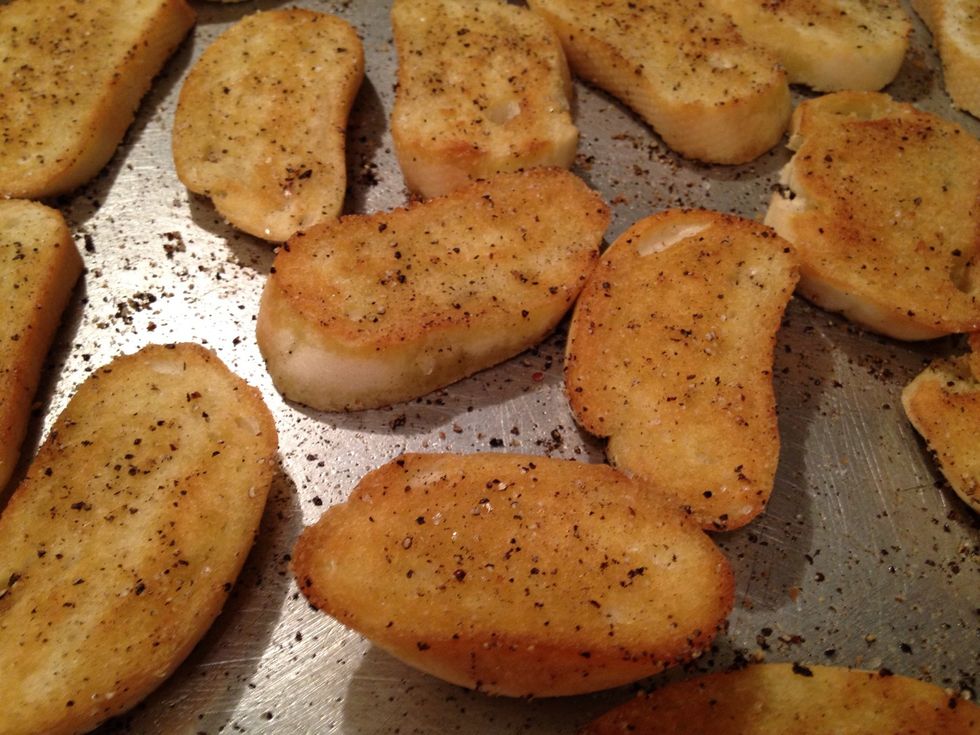 Bake at 350 for 8-10 minutes on each side or they are nice and golden brown.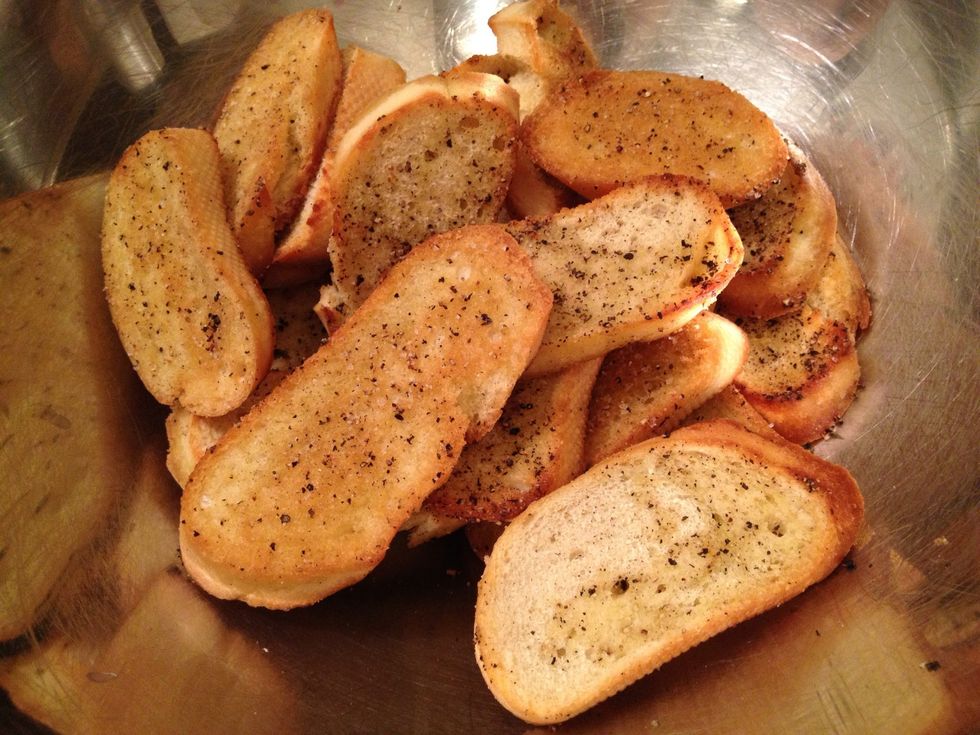 Put them in a bowl when they are finished to let them cool.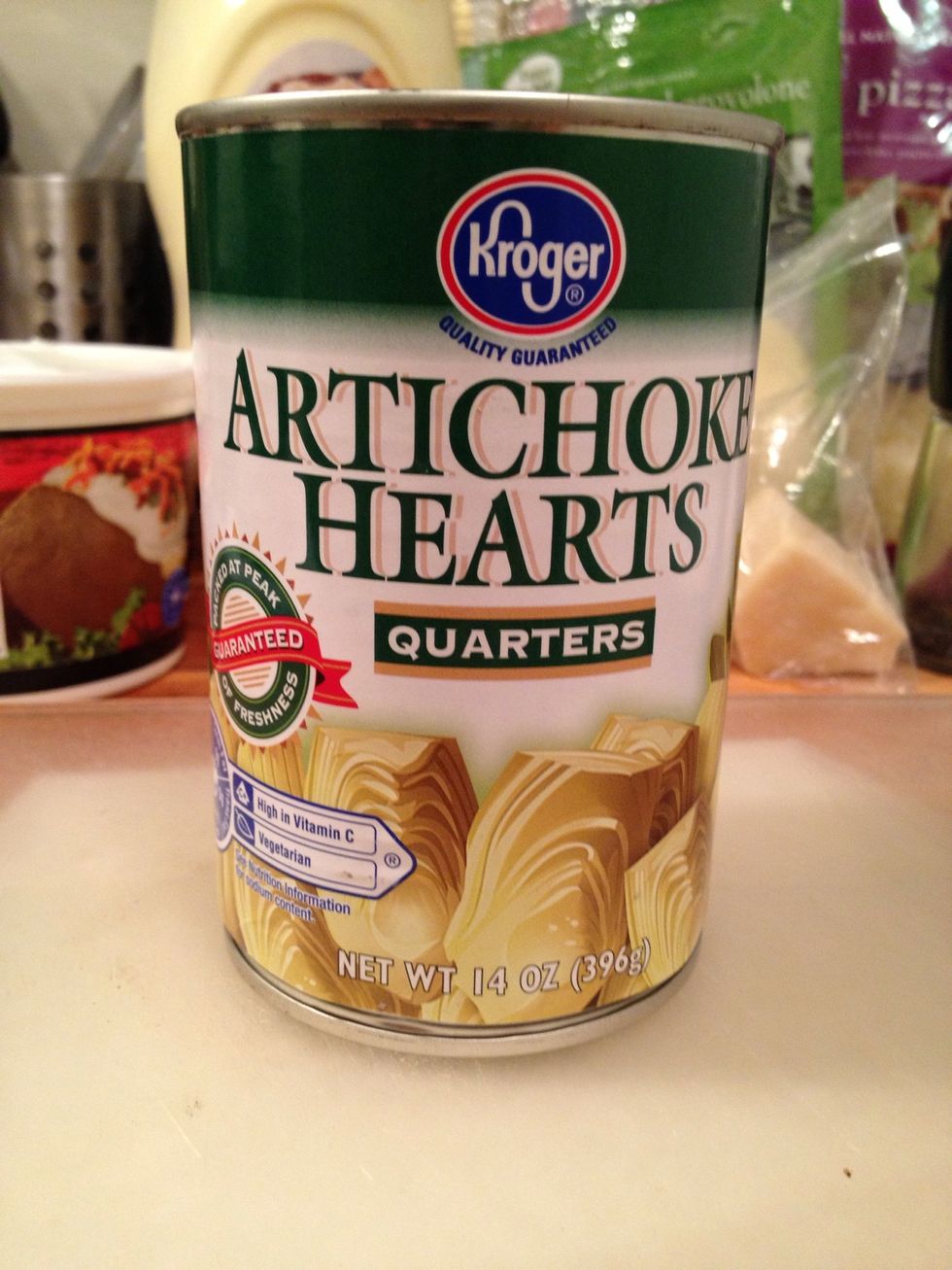 Any canned artichokes will work.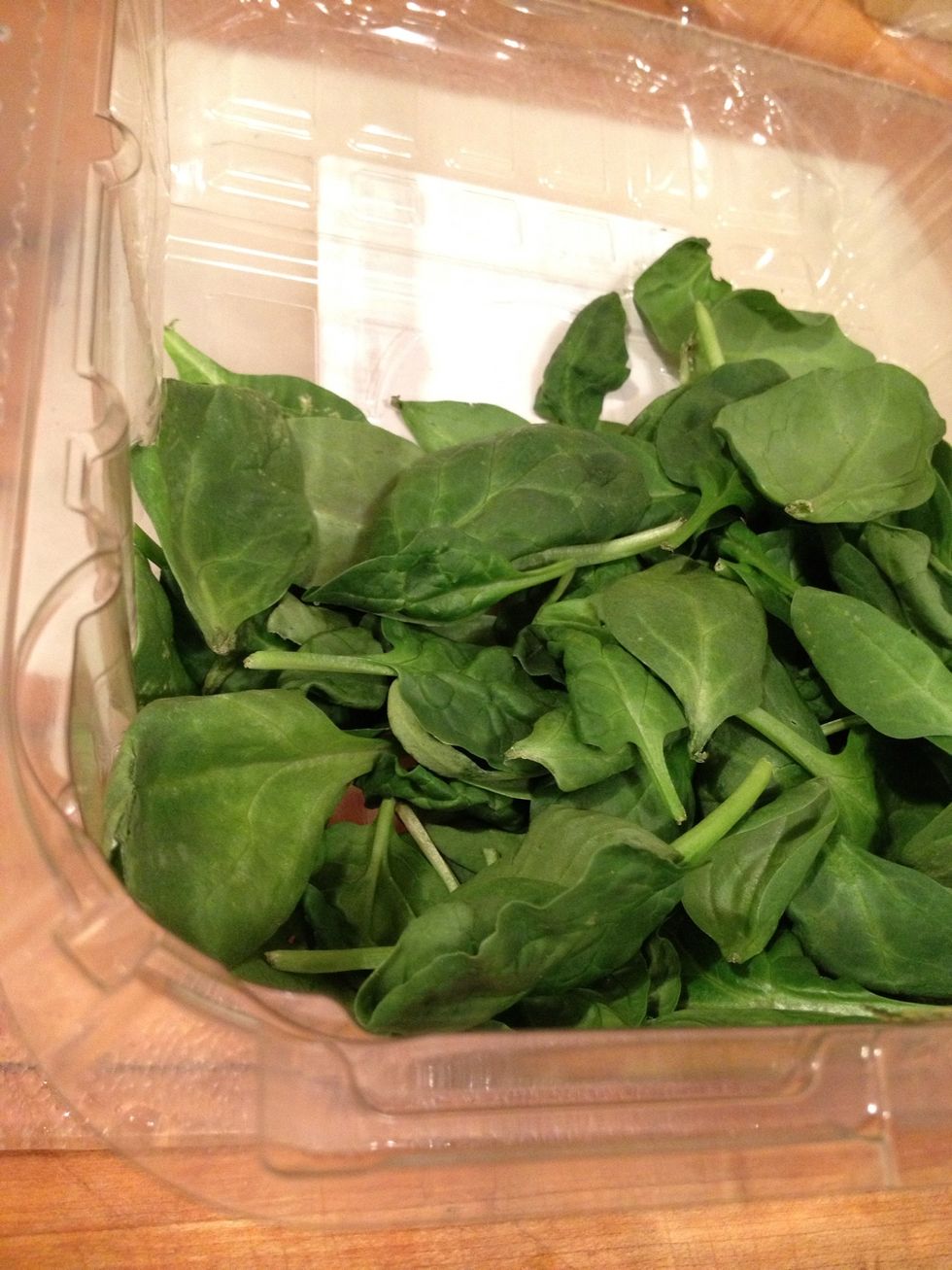 I had some left over baby spinach that I threw in there as well.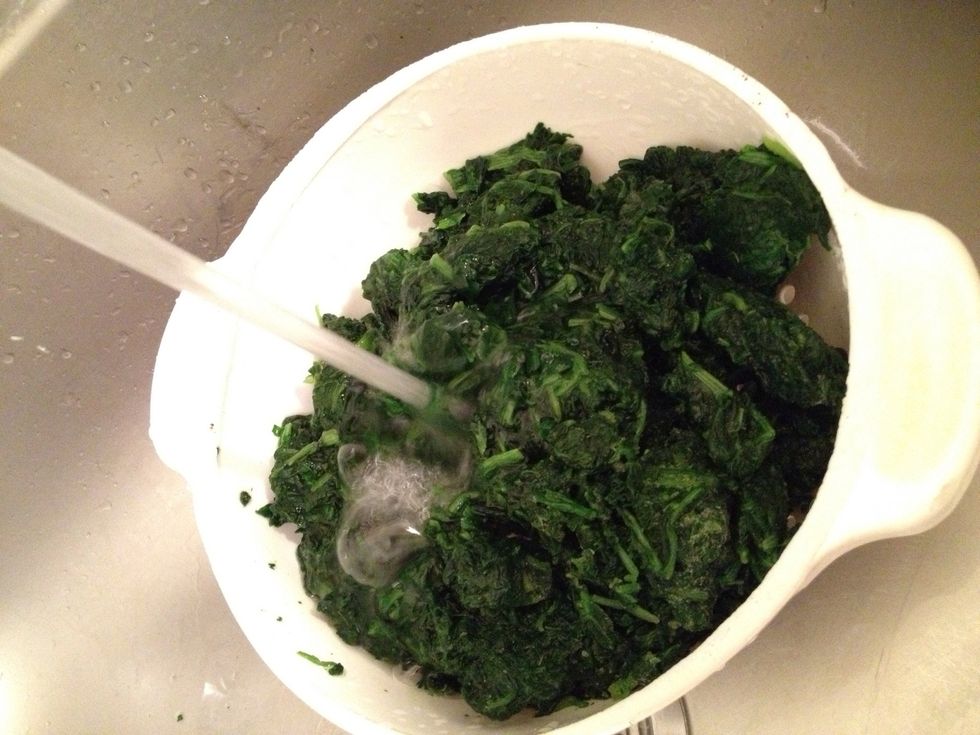 Defrost the spinach under cold running water until thawed.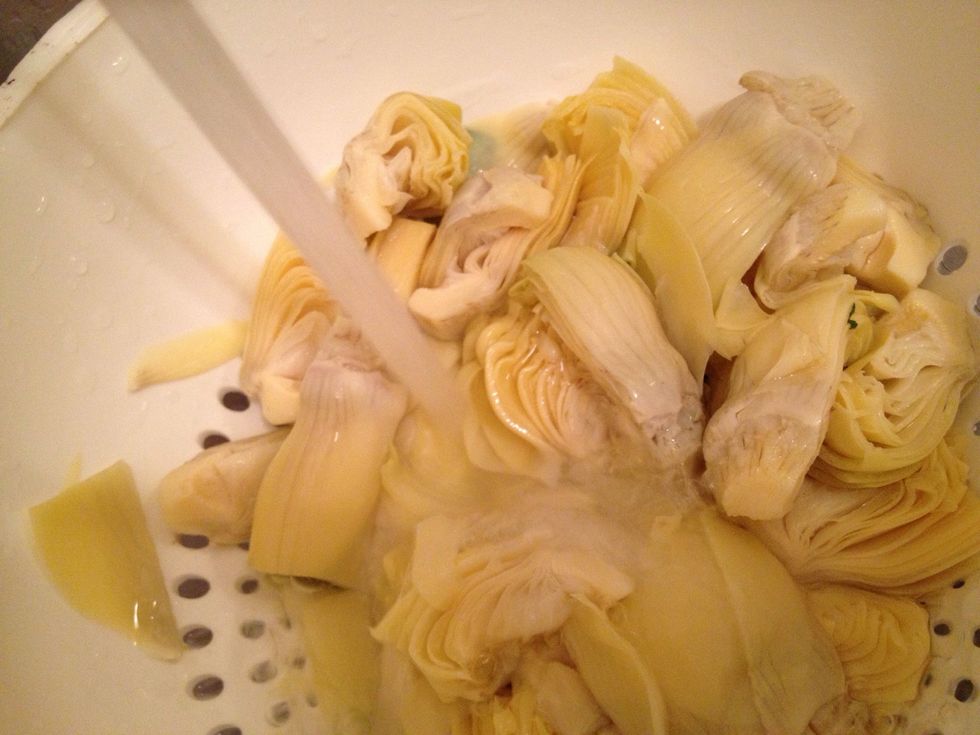 Drain and rinse the artichokes.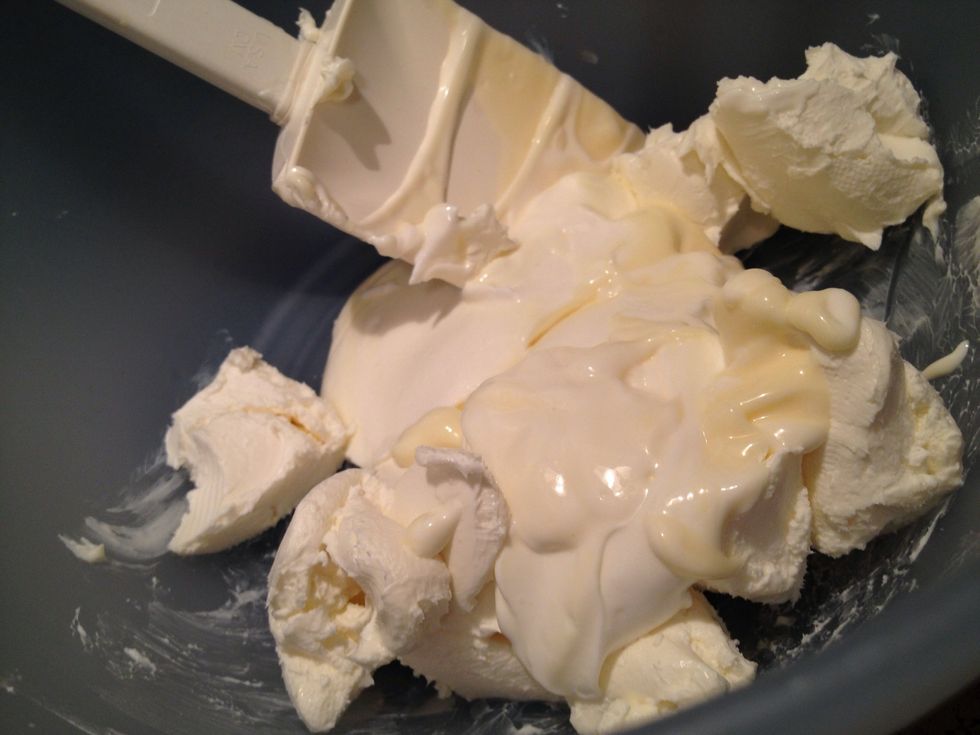 Put cream cheese, mayonnaise, and sour cream in a large bowl. If you prefer it more creamy, try less cream cheese and more mayo/sour cream.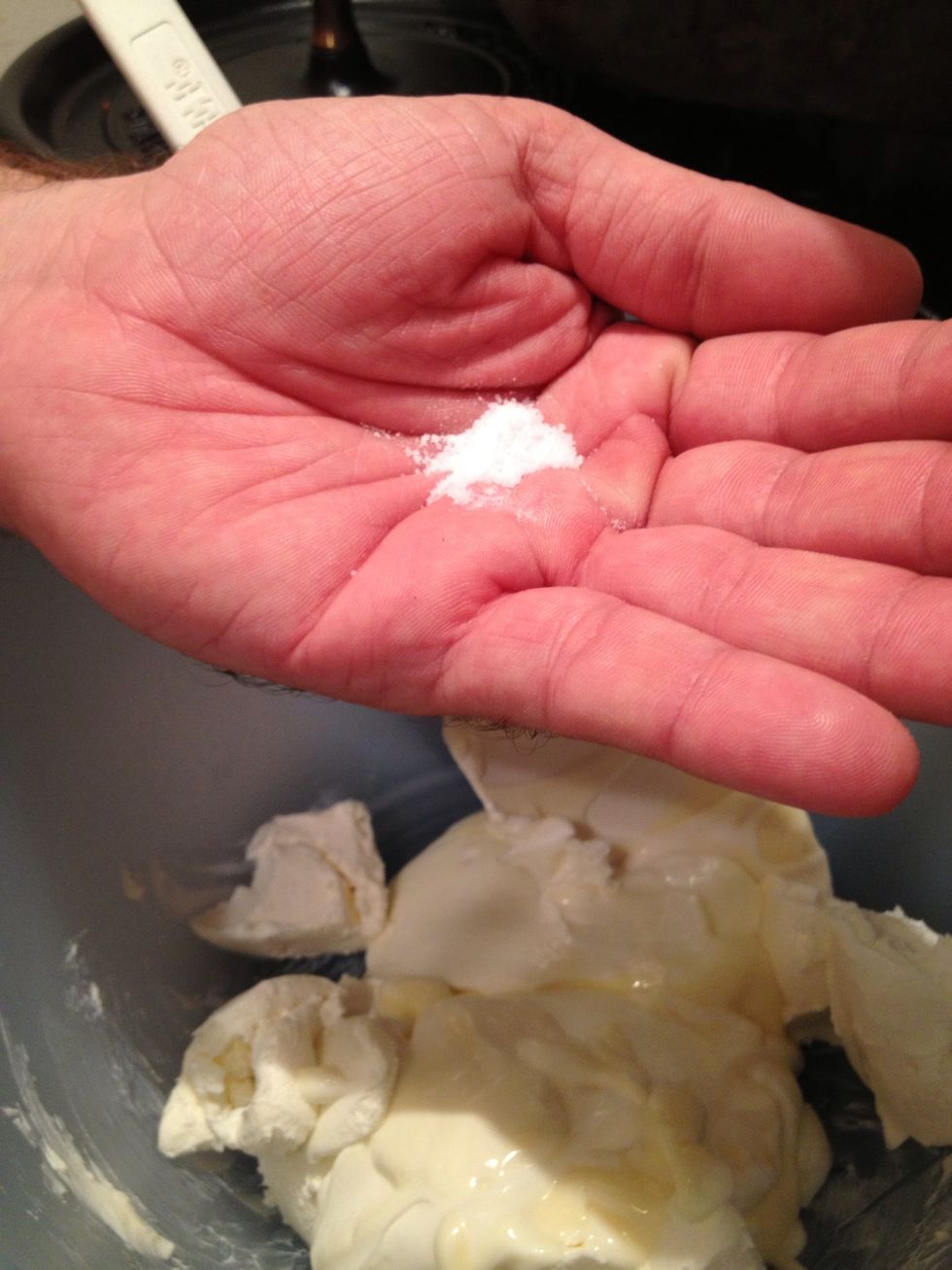 Add salt.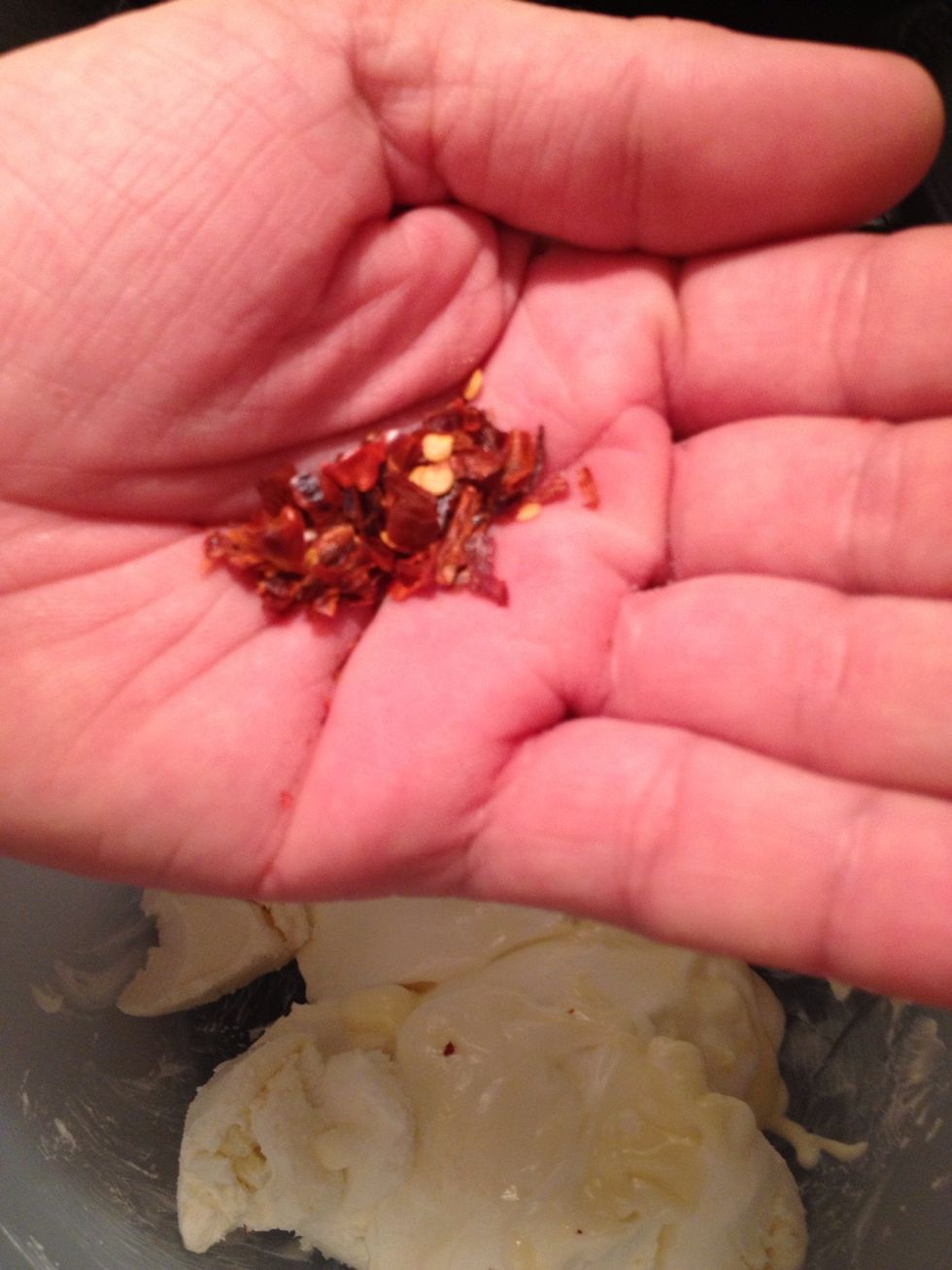 Red pepper flakes (optional)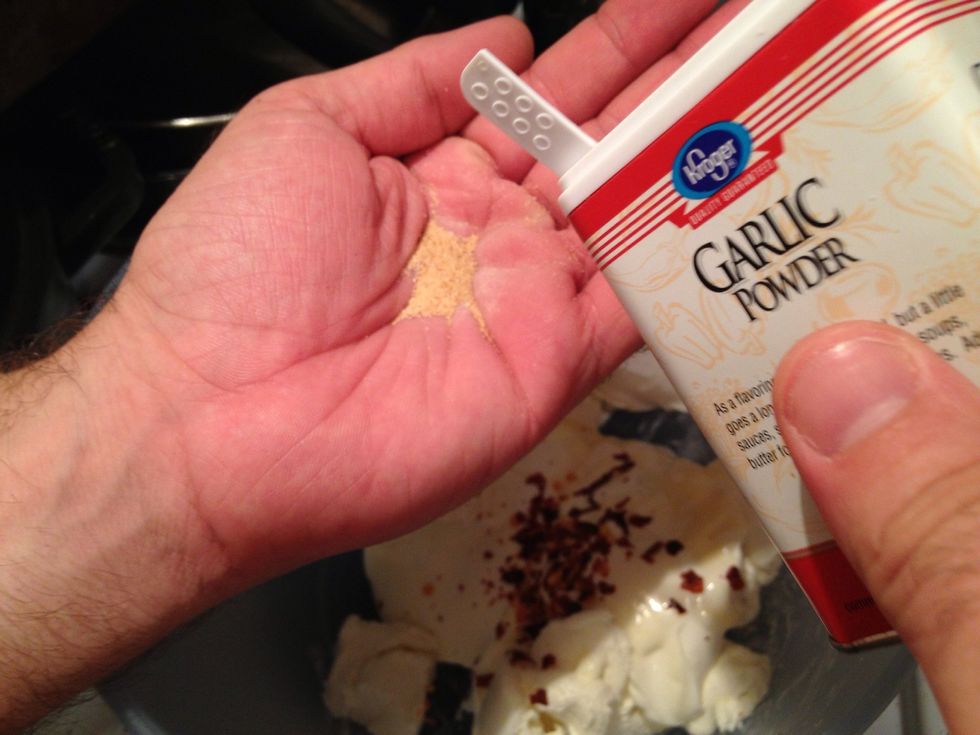 Garlic powder or sometimes I will mince a couple of cloves of garlic instead.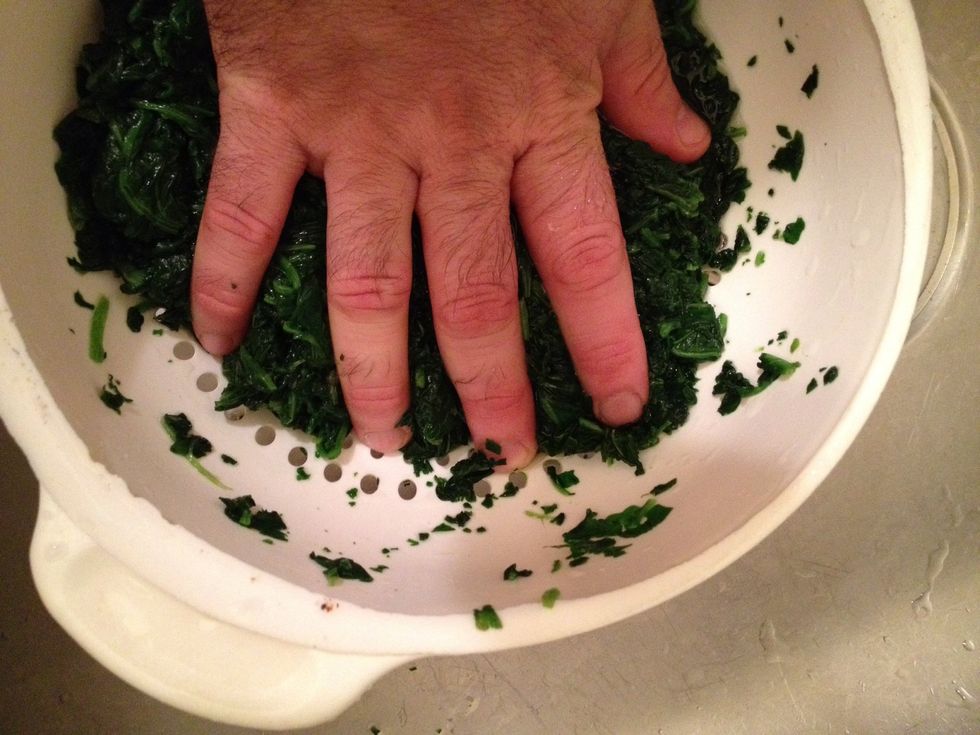 Be sure to squeeze as much of the water out of the spinach as you can.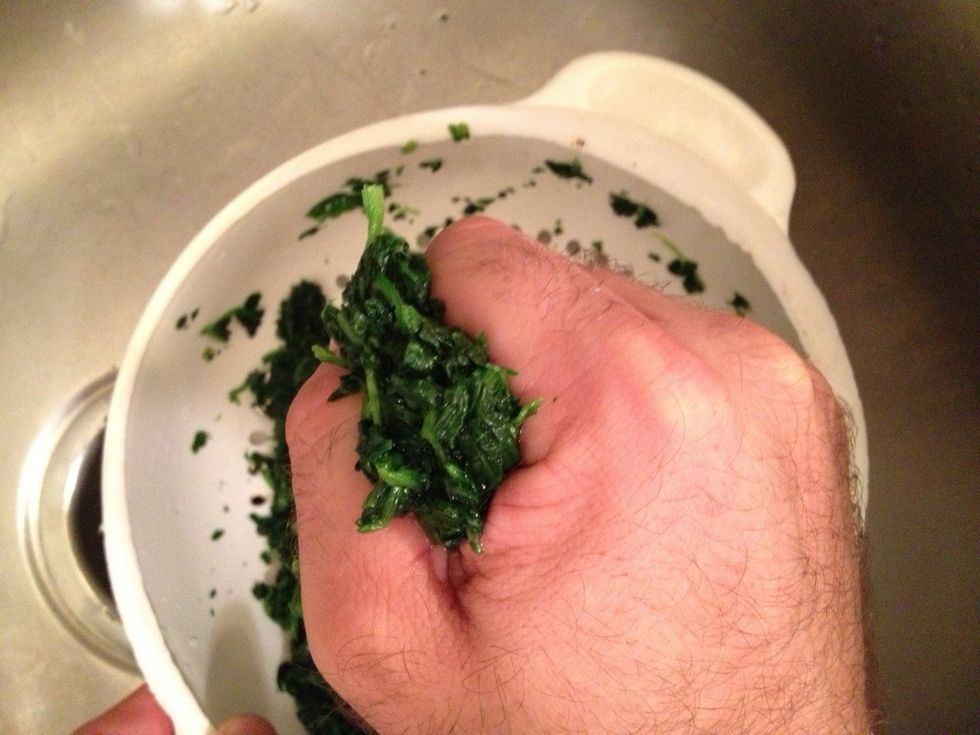 Really squeeze it good.
Add the spinach and artichokes to the bowl.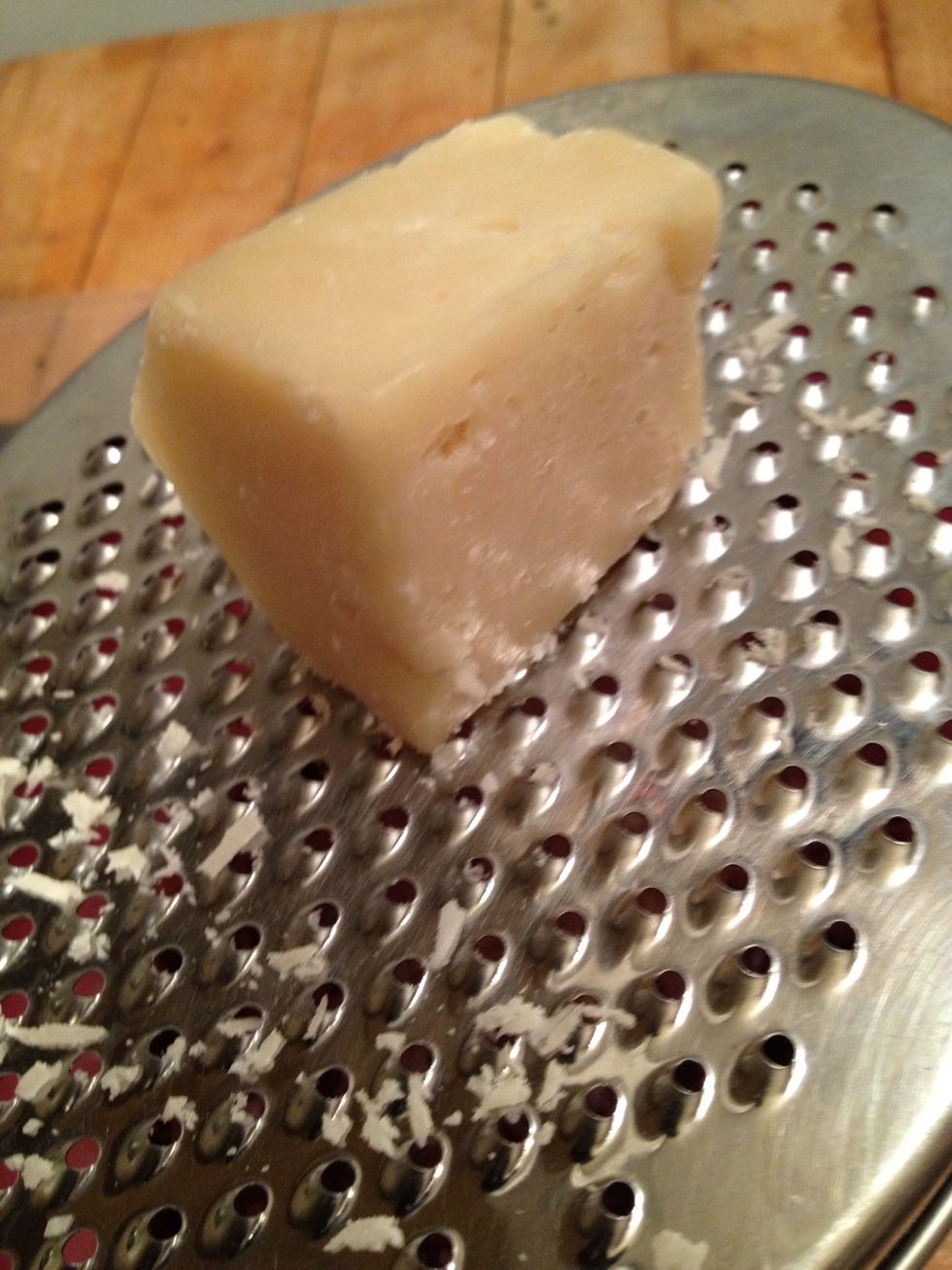 Grate 1/2 cup Parmesan cheese. 1/4 cup to be mixed into the dip and 1/4 cup to spread on top.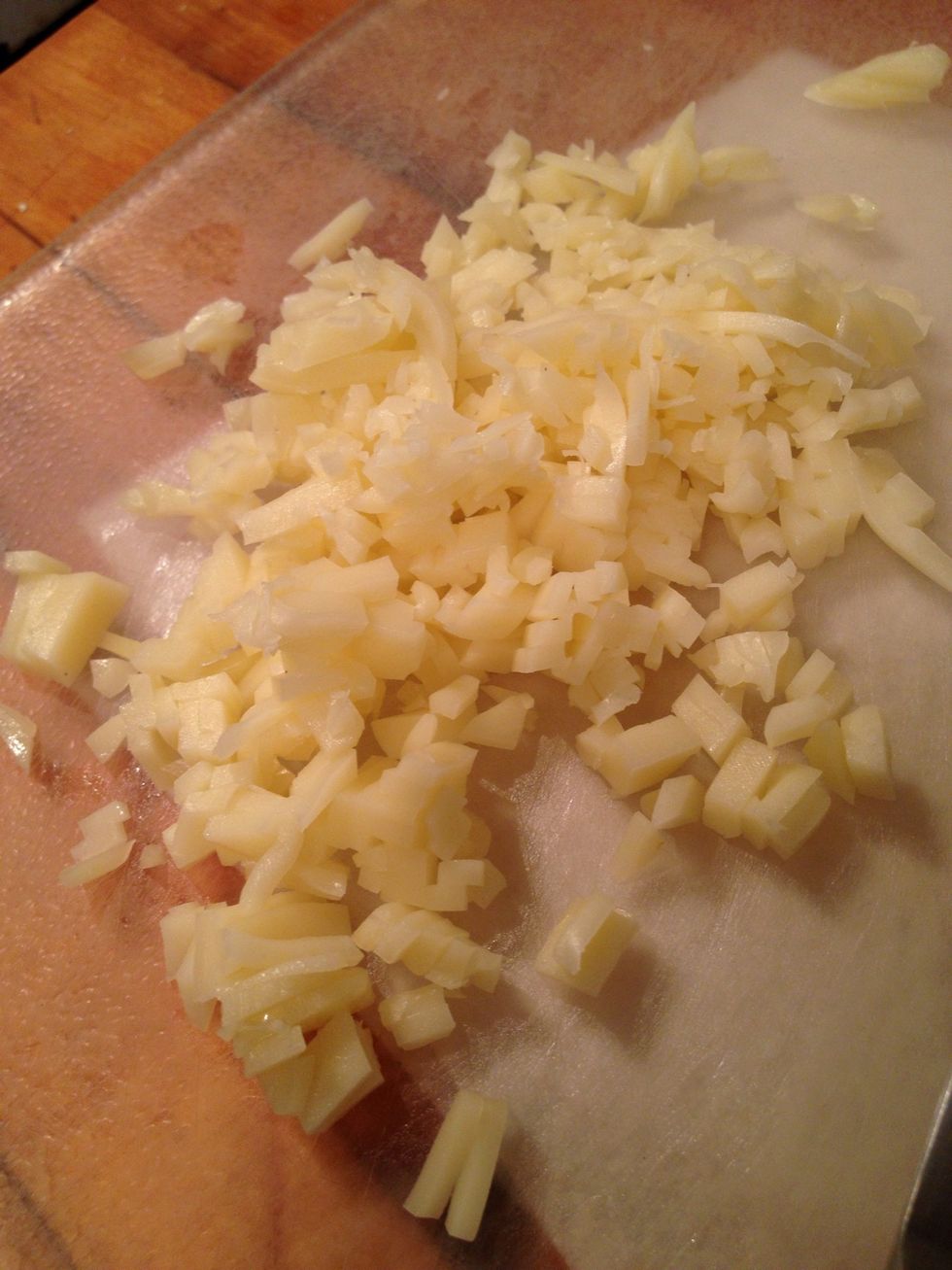 Slice and dice the provolone cheese.
Add 1/4 cup mozzarella cheese. This will add a little gooey-ness to it.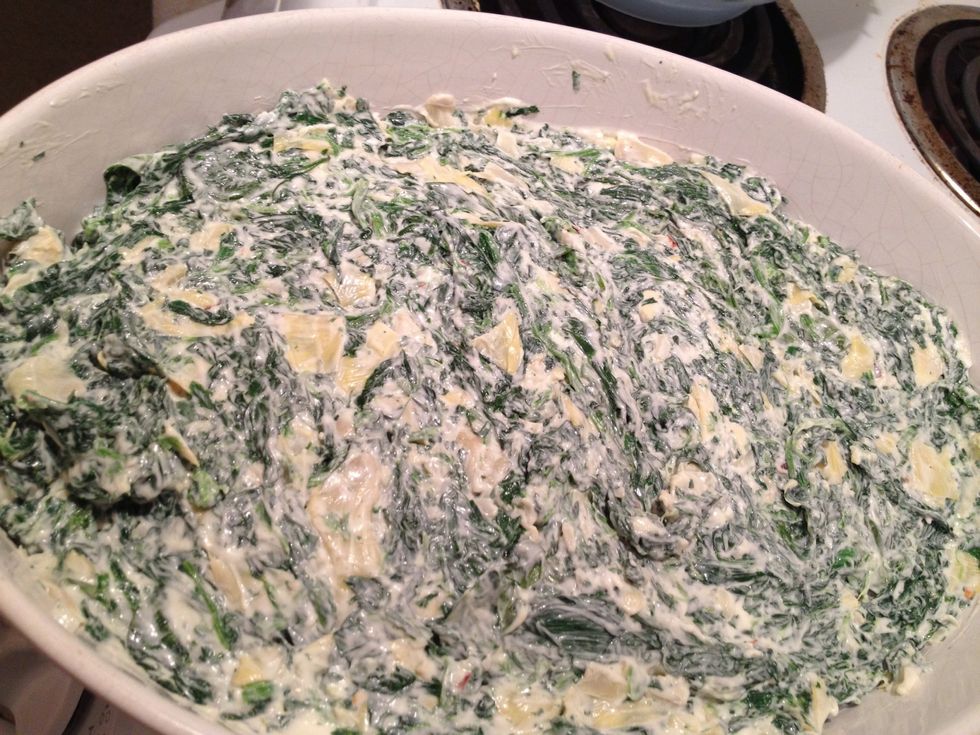 Pour the mixture into a large casserole dish and spread evenly. Bake at 350 for 25-30 minutes.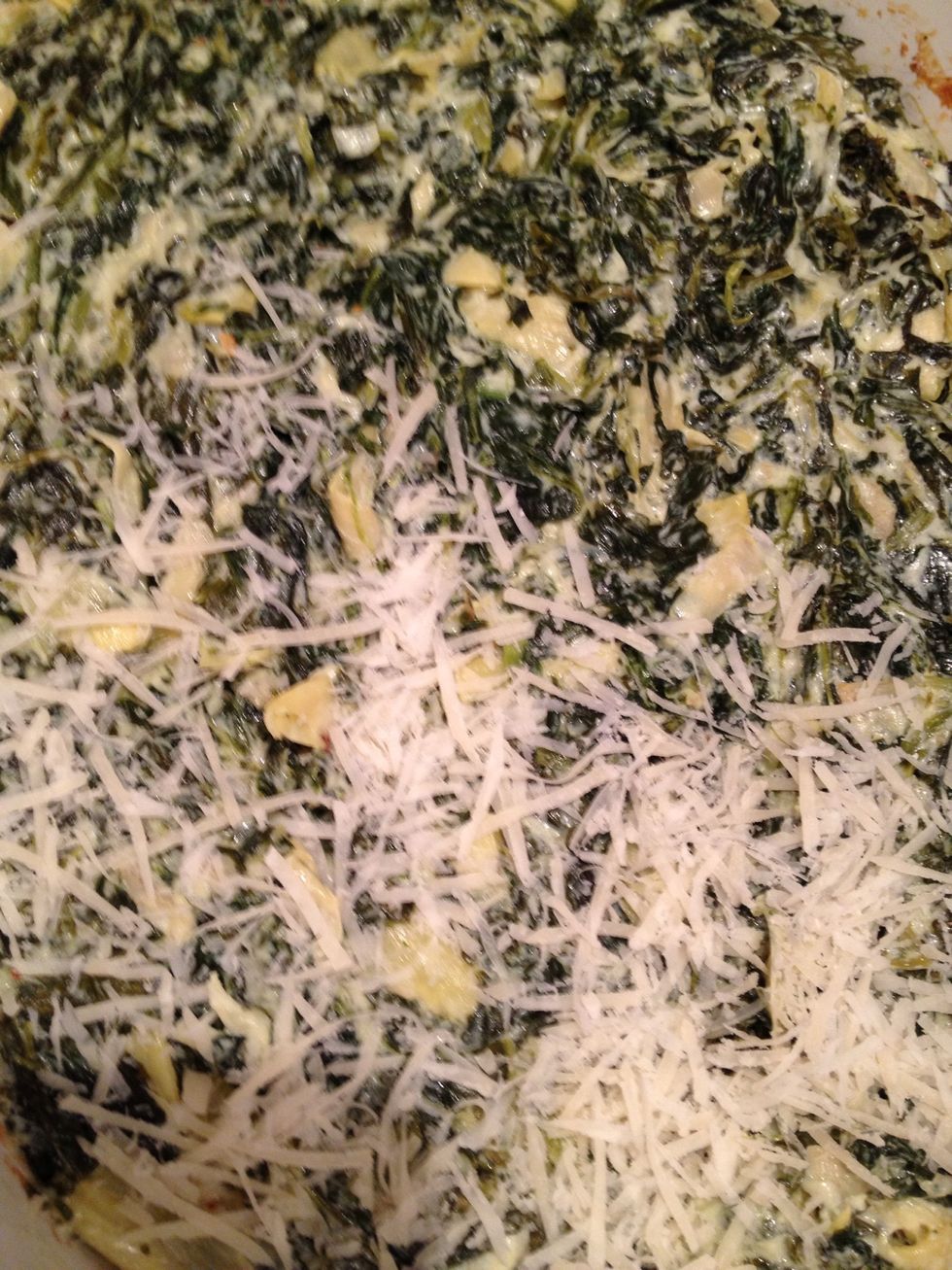 When it is just about finished, take it out of the oven and spread 1/4 cup Parmesan cheese and 1/4 cup mozzarella cheese on top and put under broiler for 1 minute to melt cheese.
Spread the dip on a crouton and enjoy! In case you were wondering, the other crouton has roasted garlic on it! Yum! I made a guide for that too if you are interested! :)
1/3 cup mayonnaise
1/3 cup sour cream
6 oz cream cheese
2 pkgs. frozen cut leaf spinach
1 can large artichoke hearts
1/2 tbsp garlic powder
1/2 tbsp red pepper flakes
1/2 tsp salt
1/4 cup Parmesan cheese
1/4 cup mozzarella
2 pieces provolone cheese
2 partially baked baguettes
Salt and pepper
Extra virgin olive oil