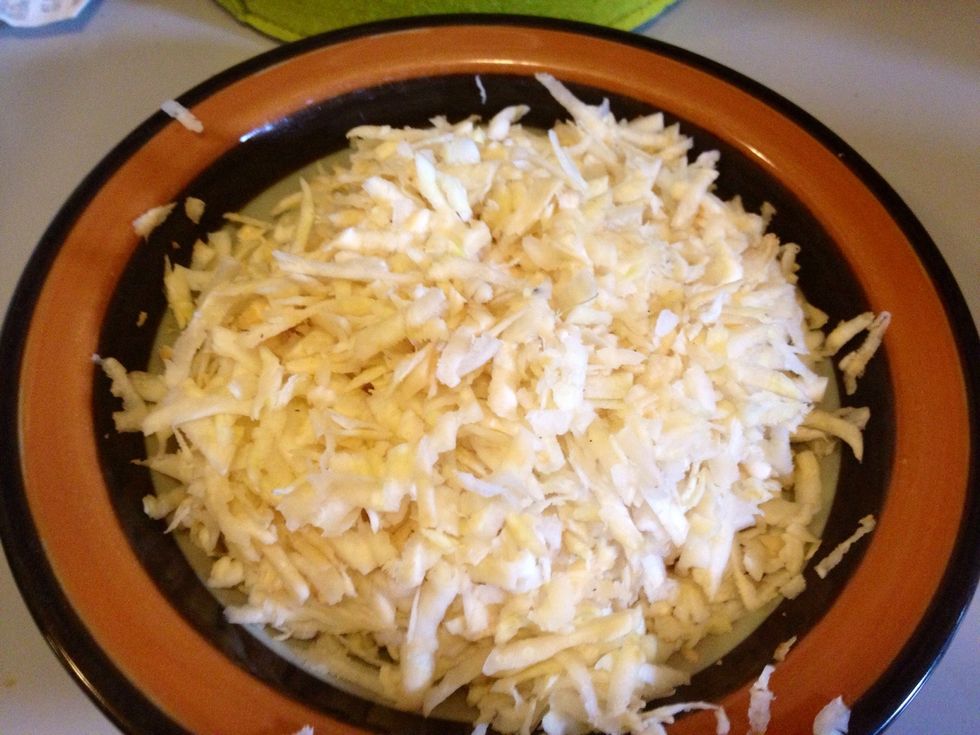 Peel and grate the celeriac.
Do the same with the carrots.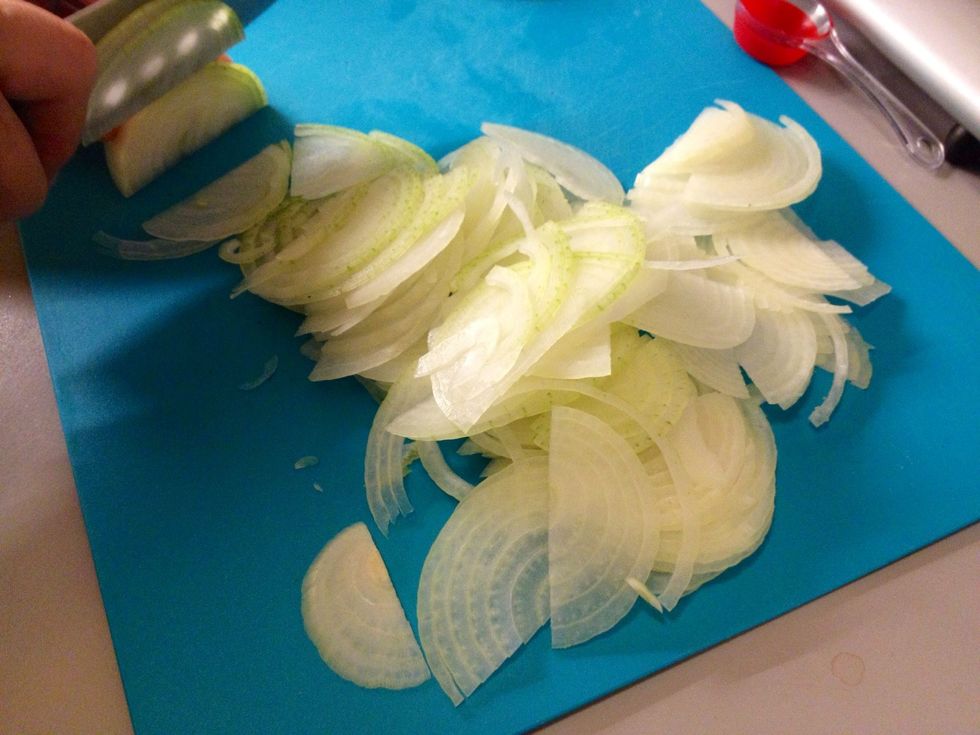 Peel and slice the onions and the garlic cloves.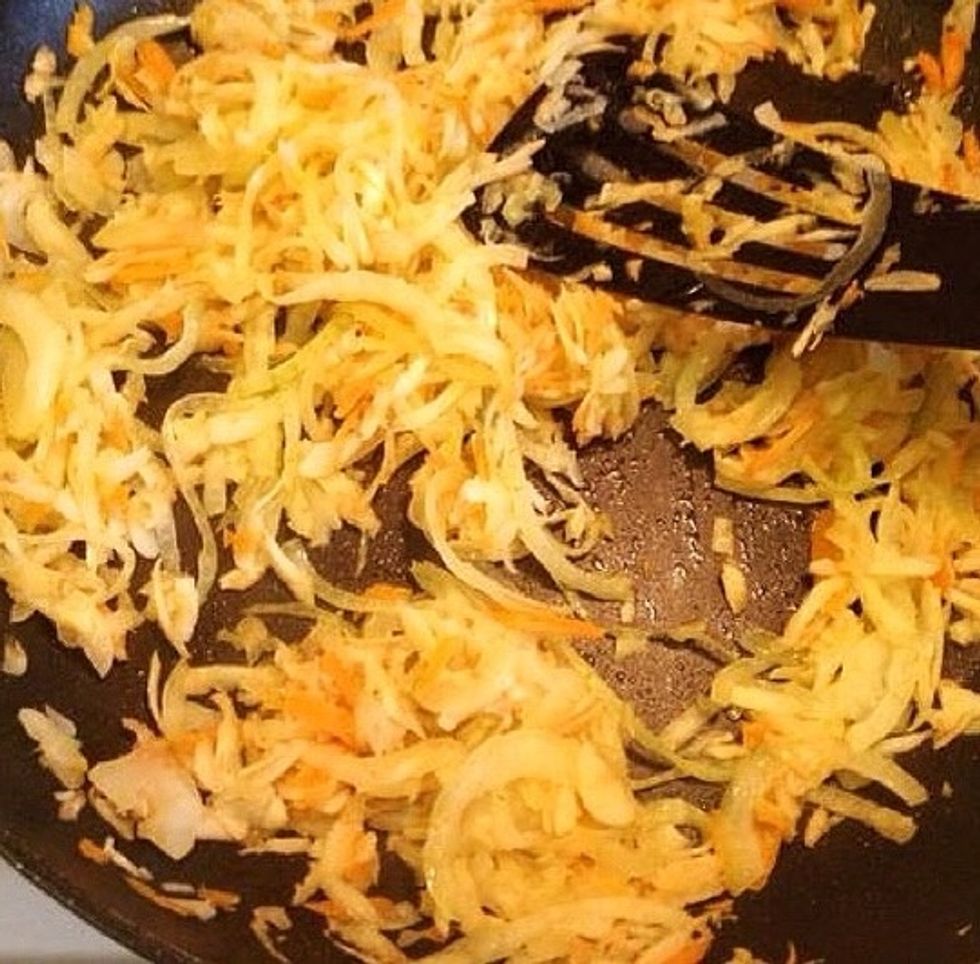 Soften the veggies in some olive oil, you have to divide the veggies in 3 or 4 piles since you cannot fry it all at the same time.
Add the tomato paste and stir. Let it fry another minute or so.
Like so. Up till this point I've used a frying pan, but after this step I used a pot instead.
Add the canned tomatoes and the veggie stock.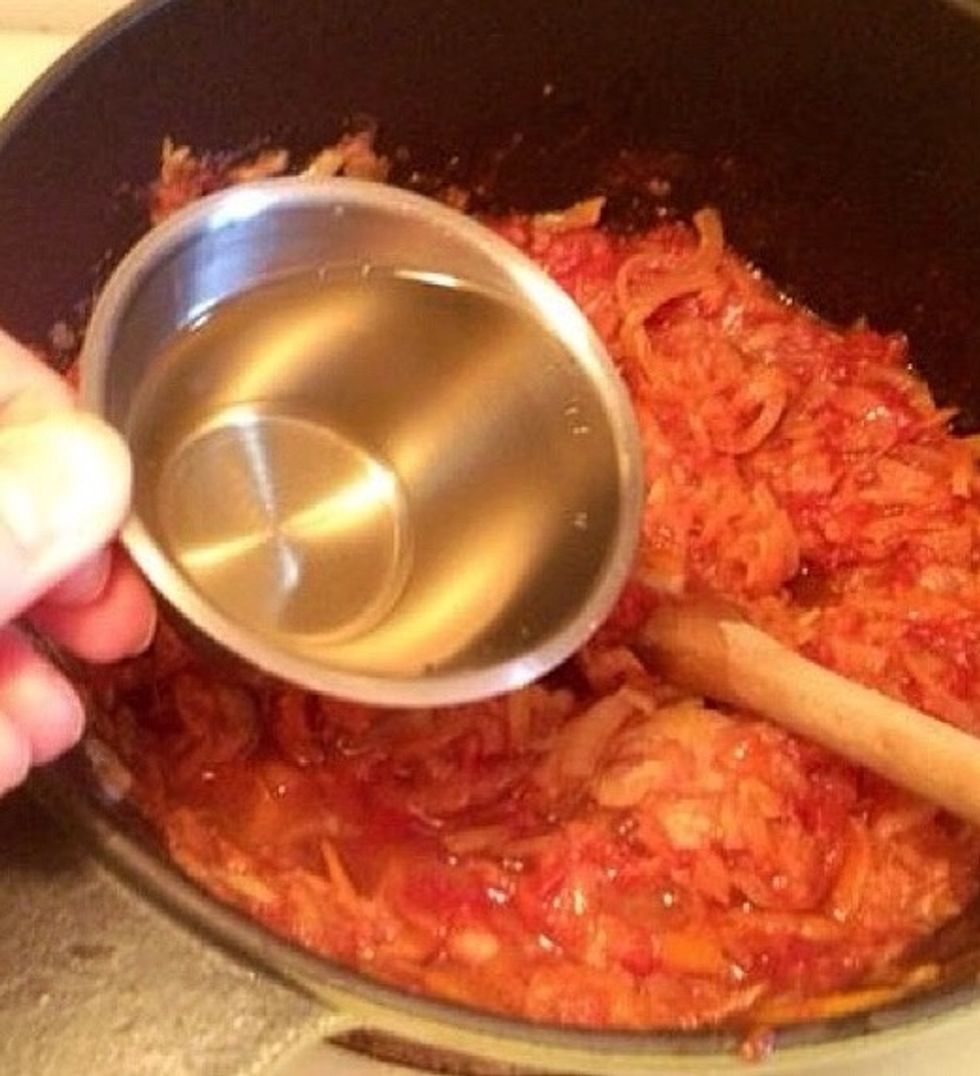 Also add the wine.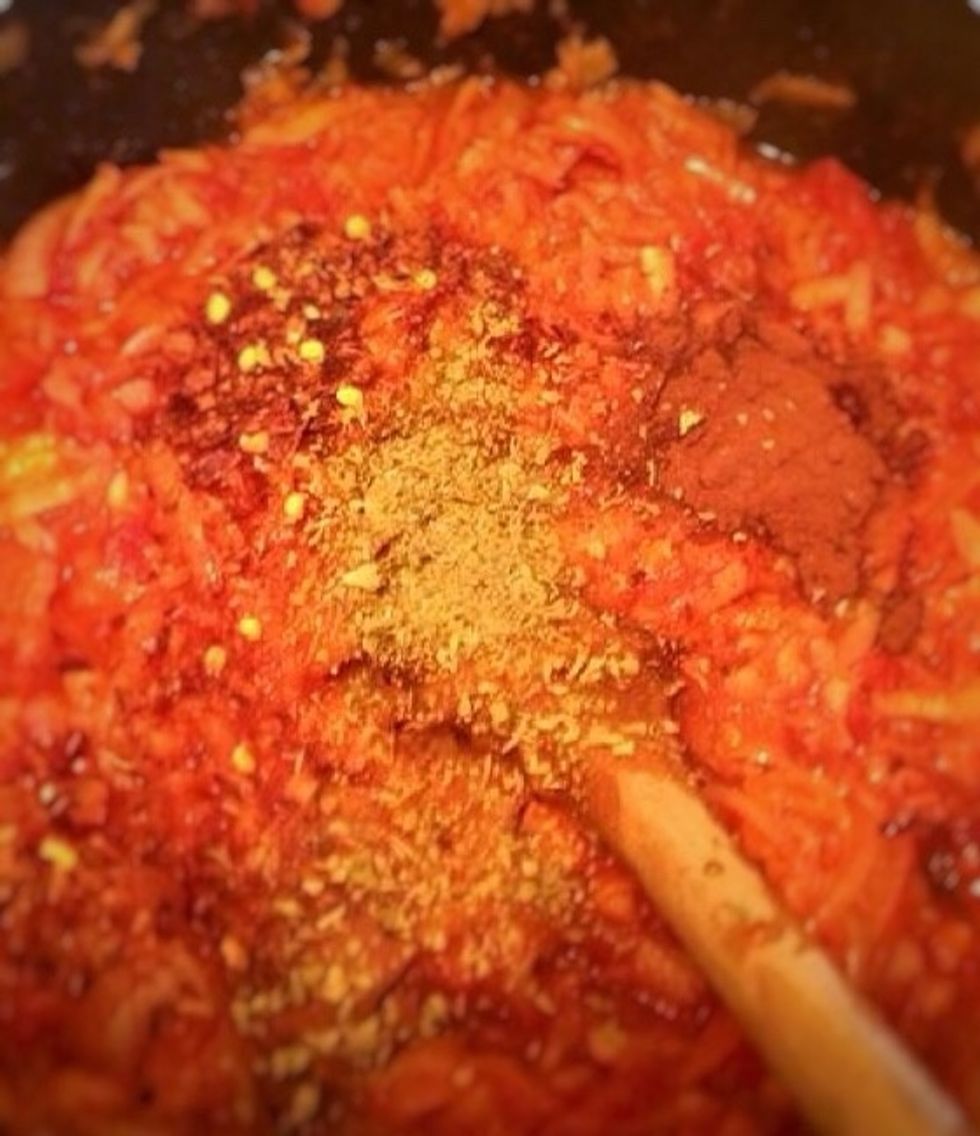 Then add the spices; cocoa, oregano, cumin..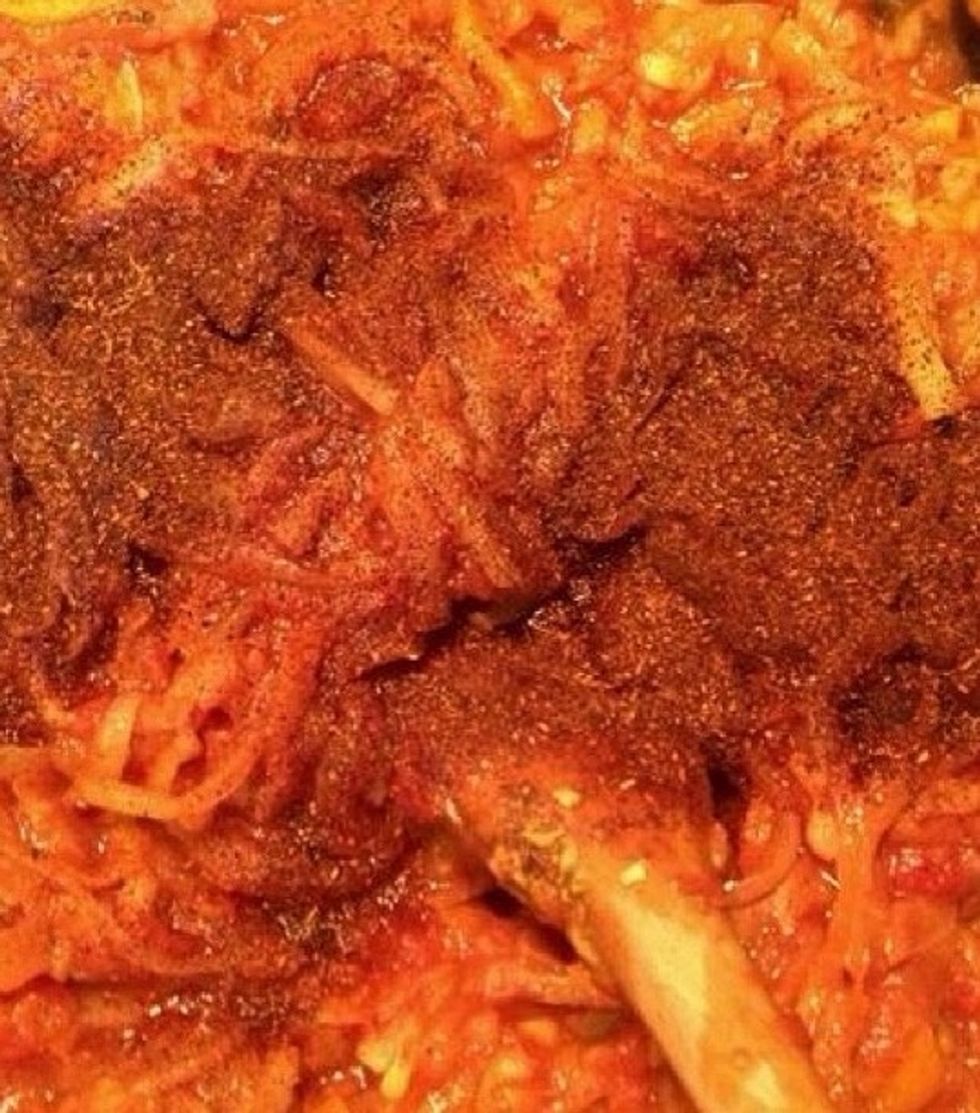 ...cinnamon, chili powder & honey.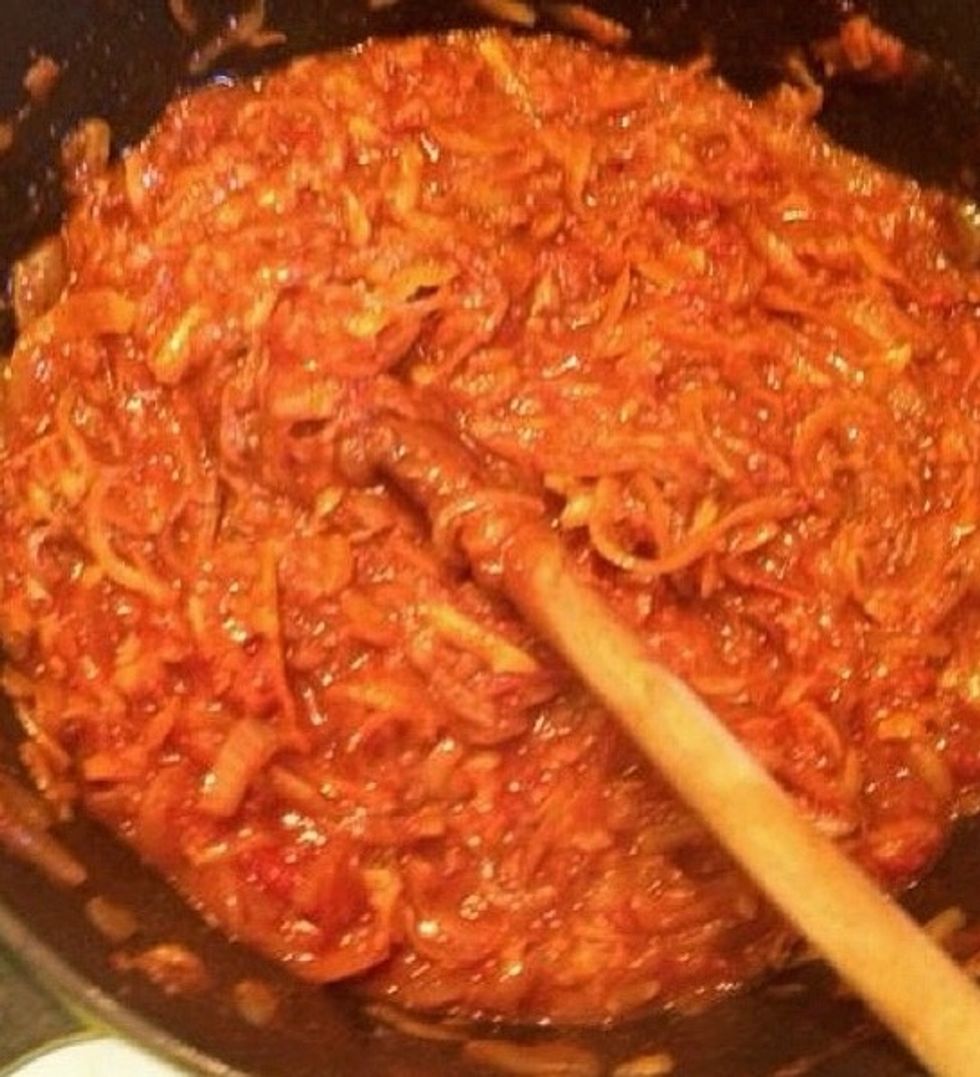 Let boil about 5 minutes. I added some water to make it more like a sauce.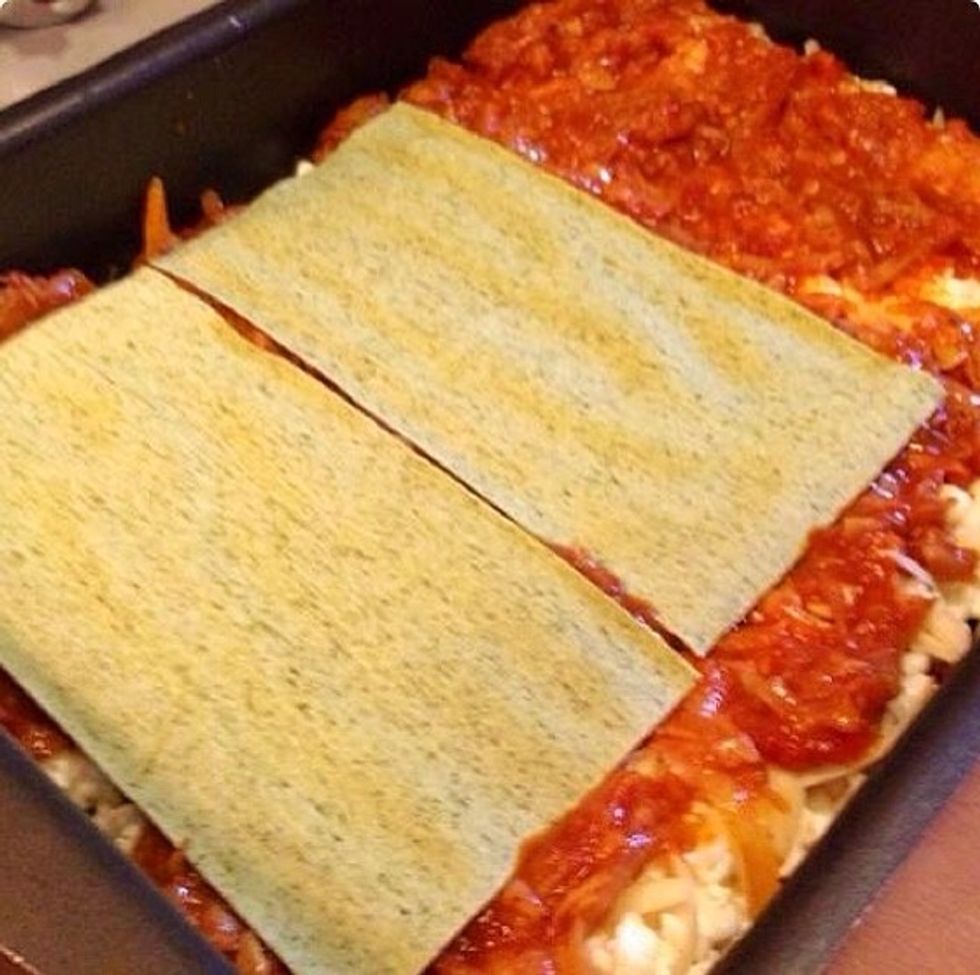 Spread out some of the the sauce at the bottom of an oven dish. On top of the sauce add lasagna noodles, cottage cheese, grated cheese and then another layer of sauce e.t.c.
The final layer should be the sauce. Slice the mozzarella on top of the lasagna.
Finally sprinkle some oregano on top. Keep the lasagna in the oven for about 30 minutes, 225 degrees C. Keep an eye on the oven since you might need to cover the dish with foil at the end.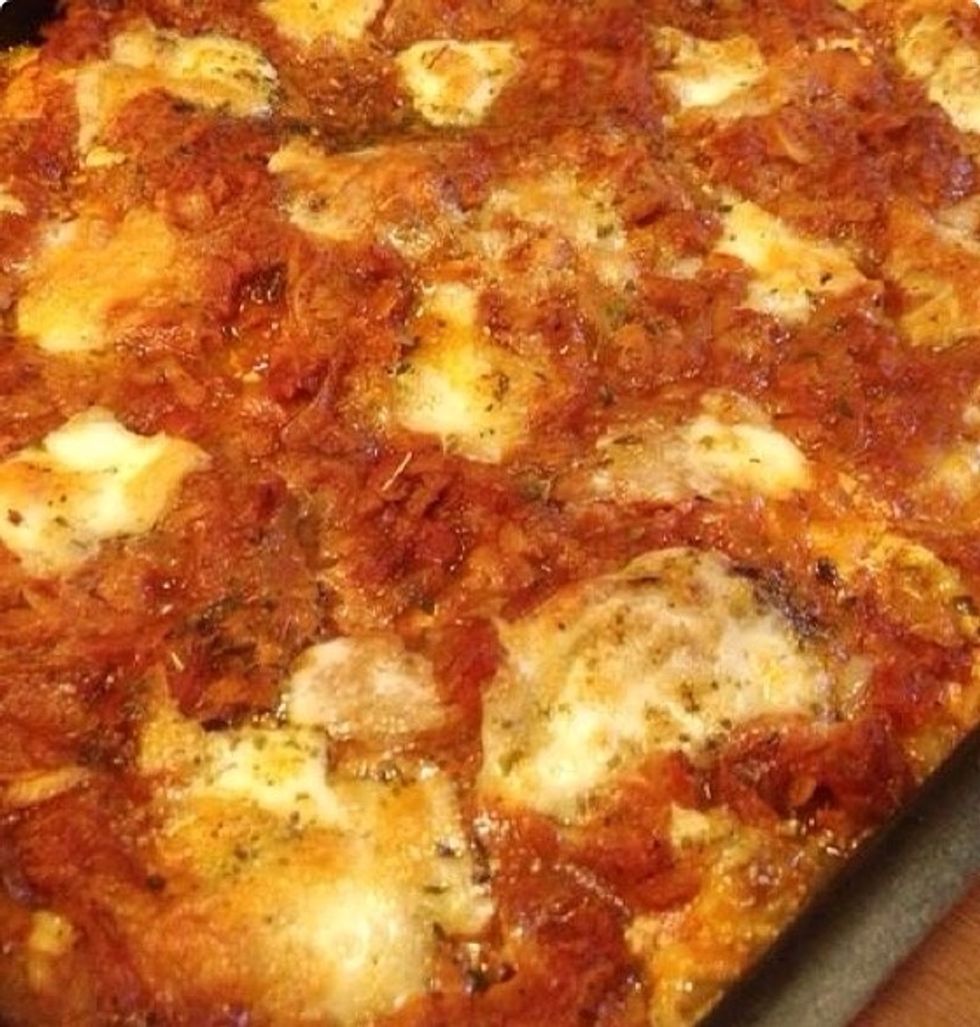 Oh boy, does it smell wonderful in the kitchen or what!
Serve with a salad or other veggies you like.
3.0 Onions
3.0 Garlic cloves
3.0 Carrots
250.0g Celeriac
2.0Tbsp Tomato paste
400.0g Canned Tomatoes
100.0ml White wine
1.0Tbsp Concentrated veggie stock
2.0tsp Chipotle paste or 1 tsp ancho style chili pepper
1.0tsp Cocoa powder
1.0tsp Oregano
2.0tsp Cumin
1.0tsp Cinnamon
1.0tsp Chili powder
1.0tsp Honey
10.0 Lasagna noodles
500.0g Cottage cheese (I used a little more)
150.0g Grated cheese
1.0 Mozzarella
Karin Siöö
Lives in Sweden. Gets inspiration from trips, blogs & international students I meet at work.