Spicy and sweet red cabbage and zucchini salad and pickled daikon is recipe inspired by chef Alexander Ong of Betelnut resto in SF. Made changes on using zucchini instead of green onions
8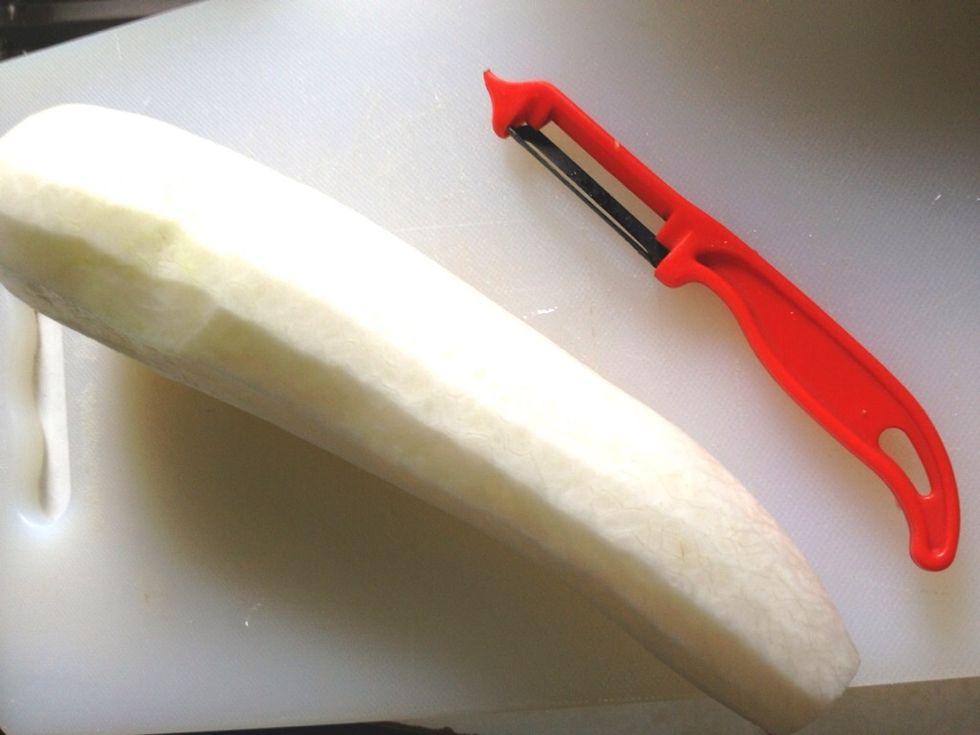 Wash, peel and pat dry the daikon
Cut into slices and cut into cubes. I like to have them small so my cubes would be 0.5cm cube.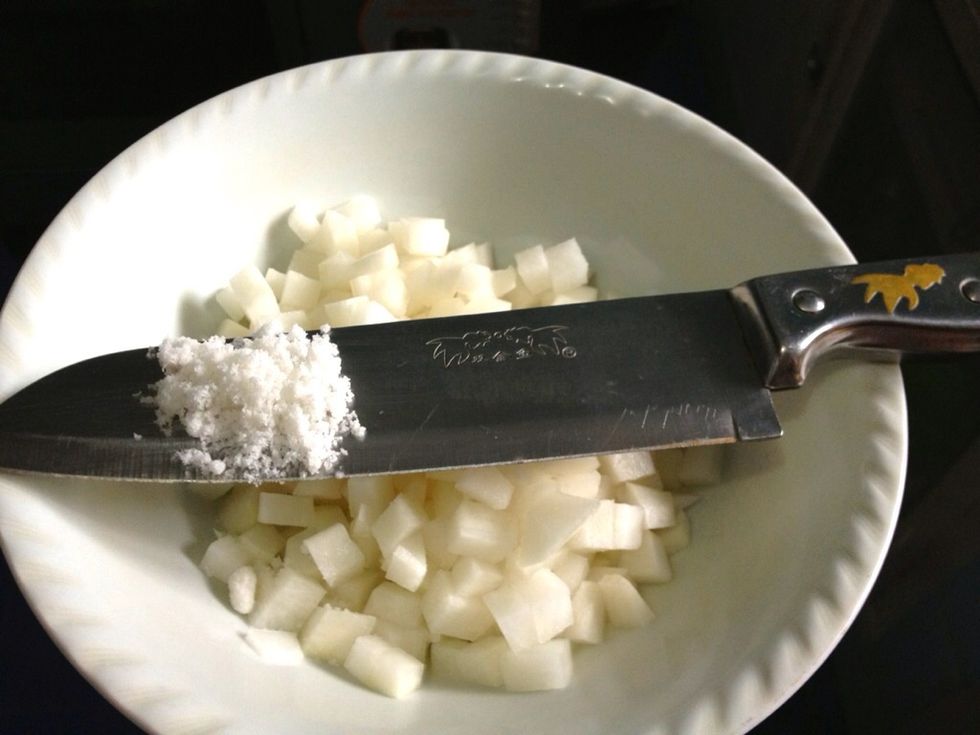 Add in 1/4 cup + 1/2 tsp table salt to the daikon cubes. The original recipe calls 1/4 cup of kosher salt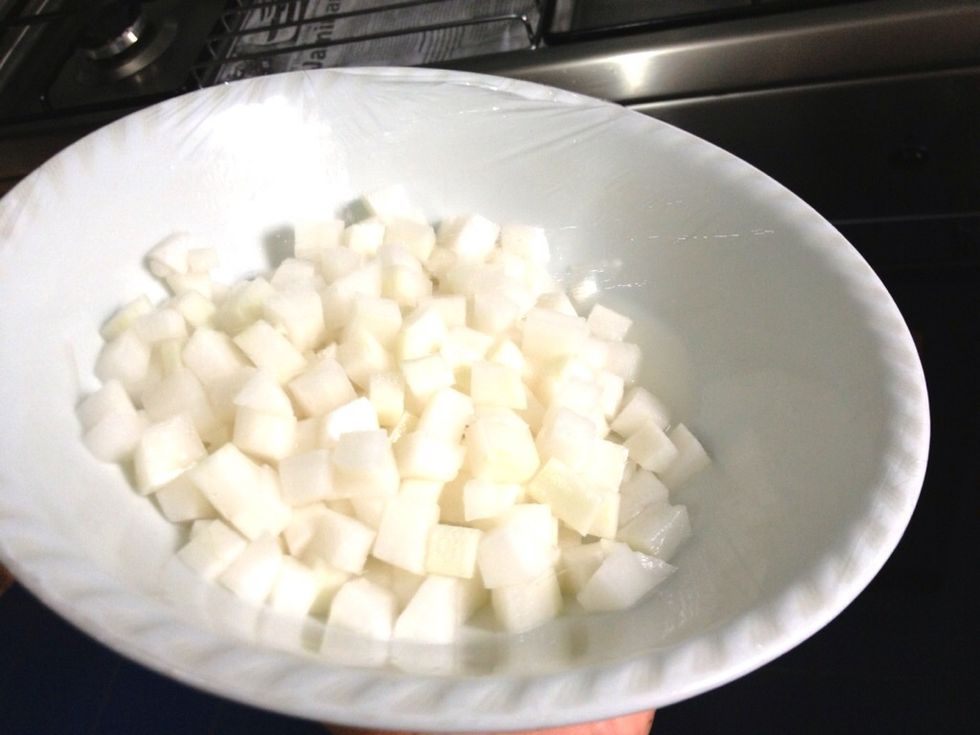 Tossed a bit and cover with plastic wrap. Let stand for about 2 hours. Stir occasionally to draw out moisture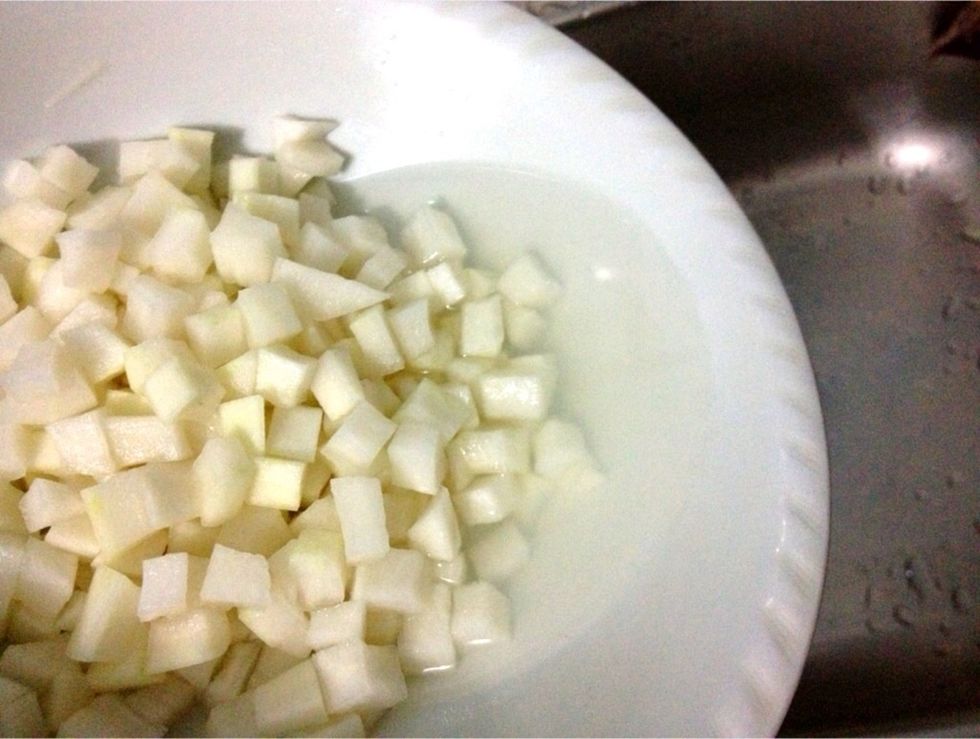 After 2 hours, drain the excess daikon-salt water. Rinse well and drain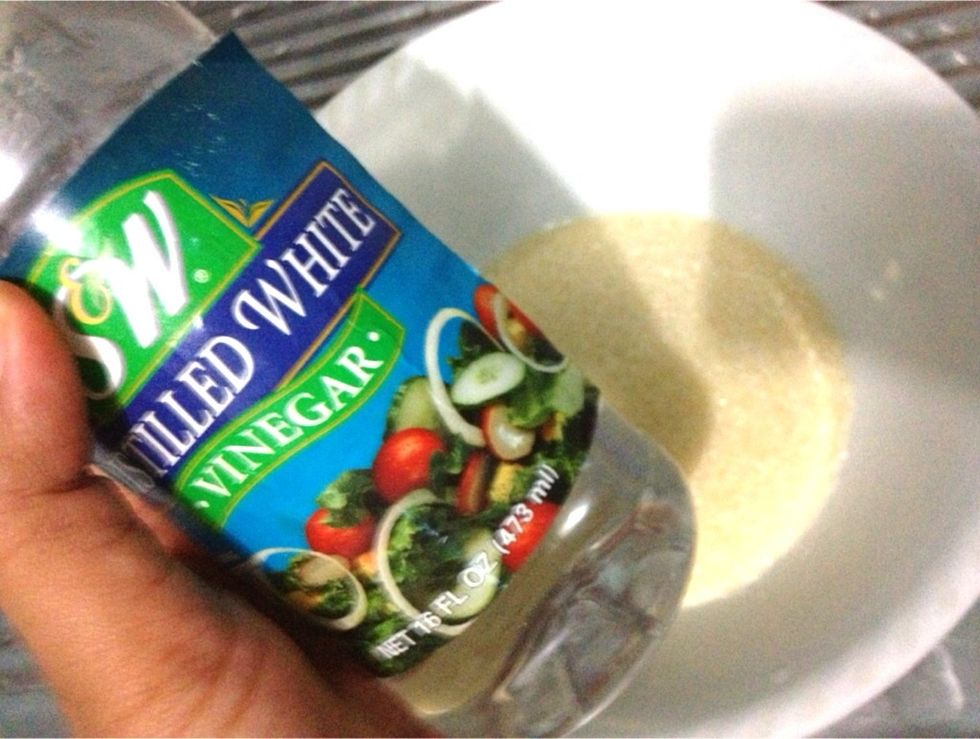 In a separate bowl, stir to dissolve 1 cup + 2 tbsp of sugar with 3/4 cup of white vinegar. The original recipe calls for 1 cup of sugar+1 cup of white vinegar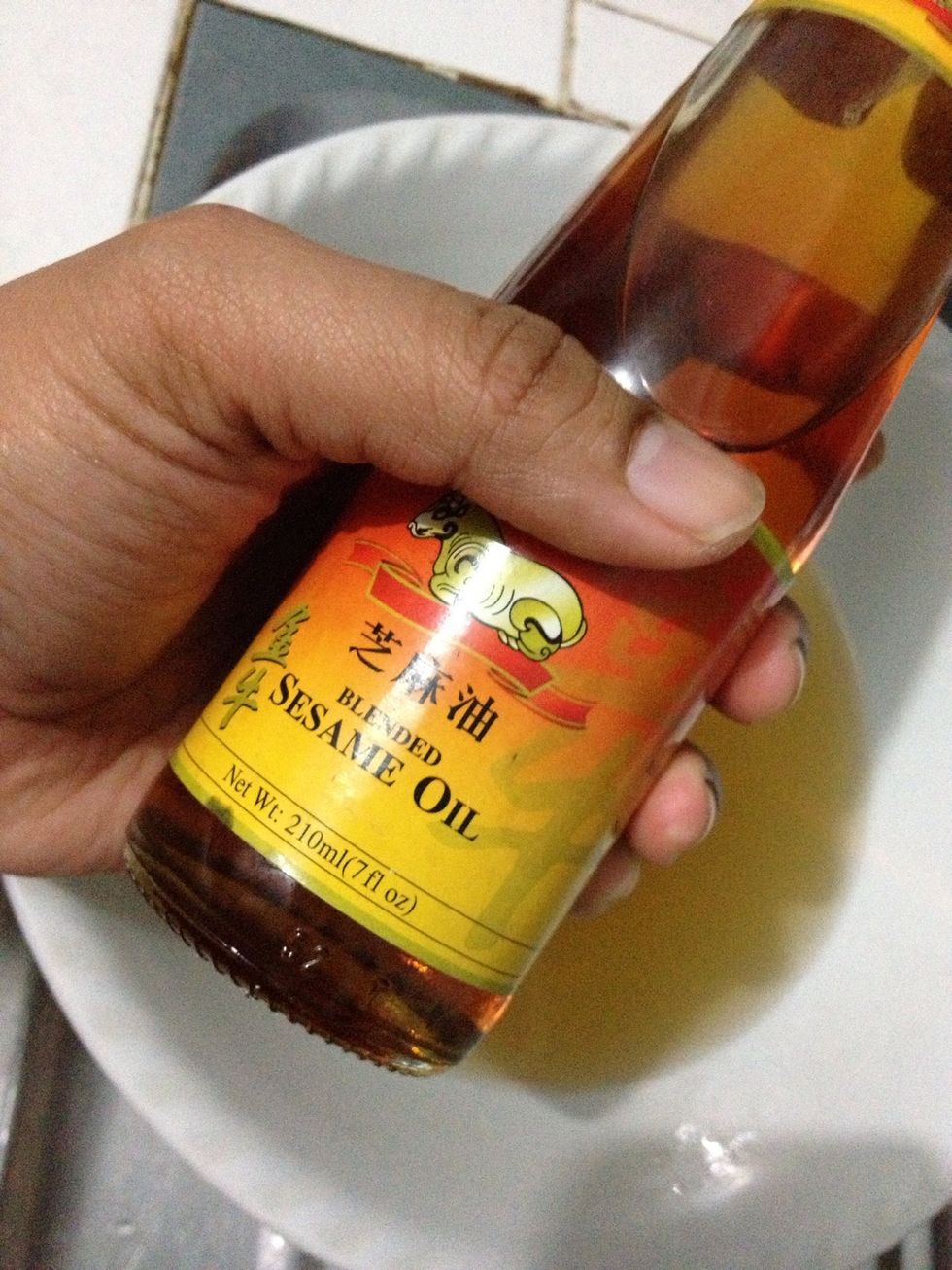 Add in 2 tbsp of sesame oil. The ori recipe calls for toasted sesame oil :) but Im just to lazy to toast some white sesame seeds and grind them :)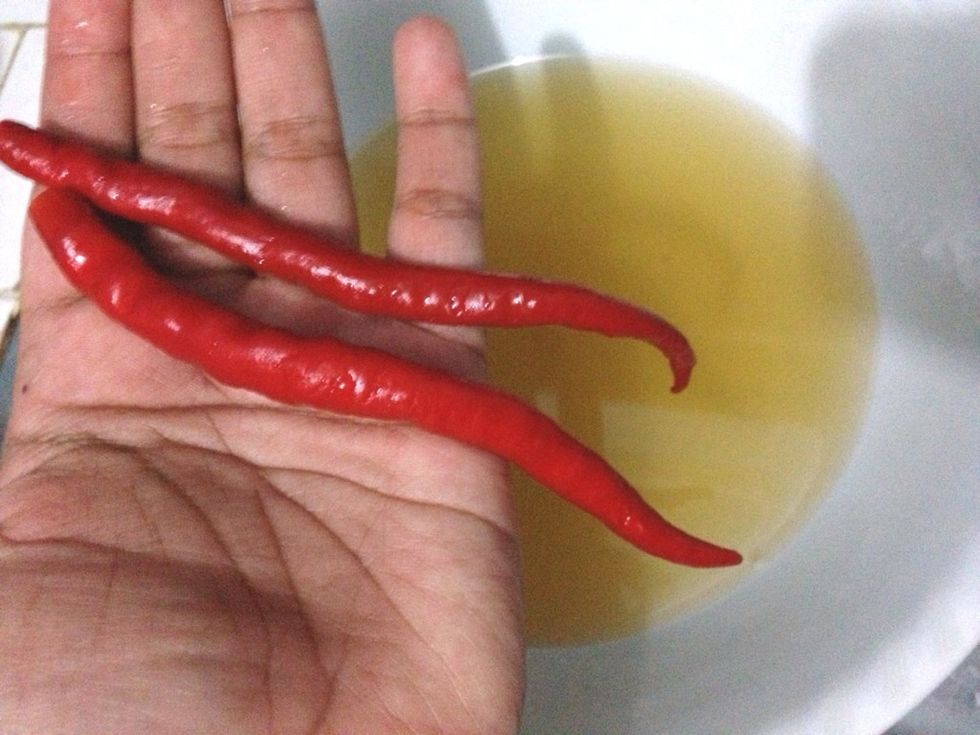 Prepare 2 big red chili. You may add or subtitute with any chili you prefer :)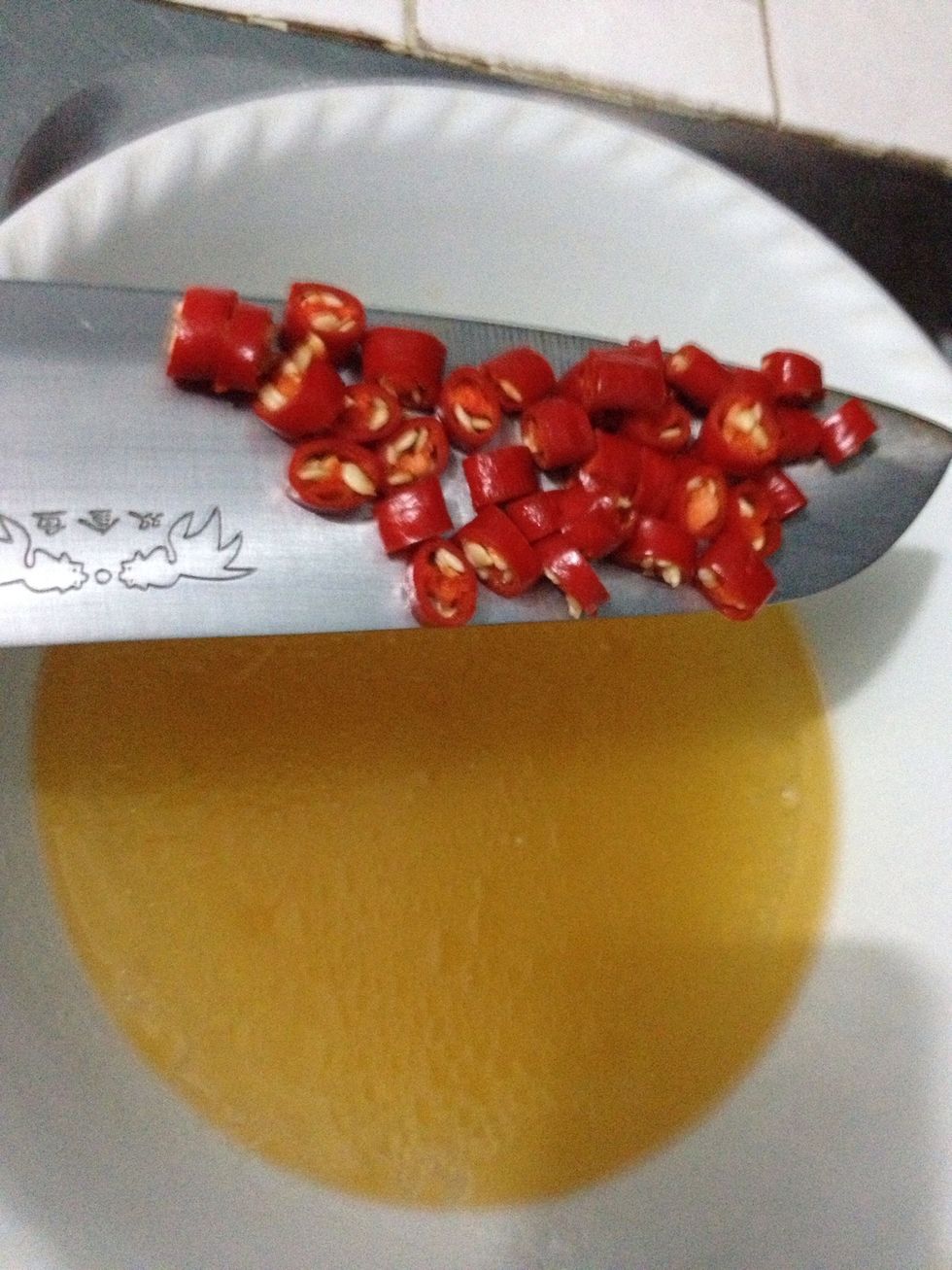 Cut into small cuts and add in the sugar mixture.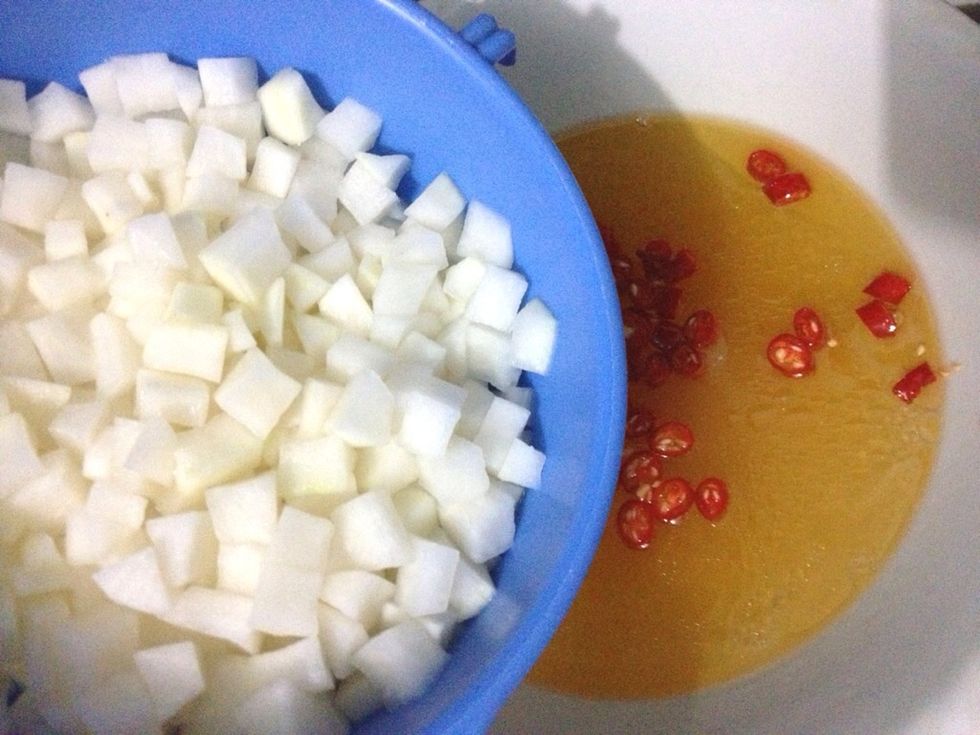 Stir in daikon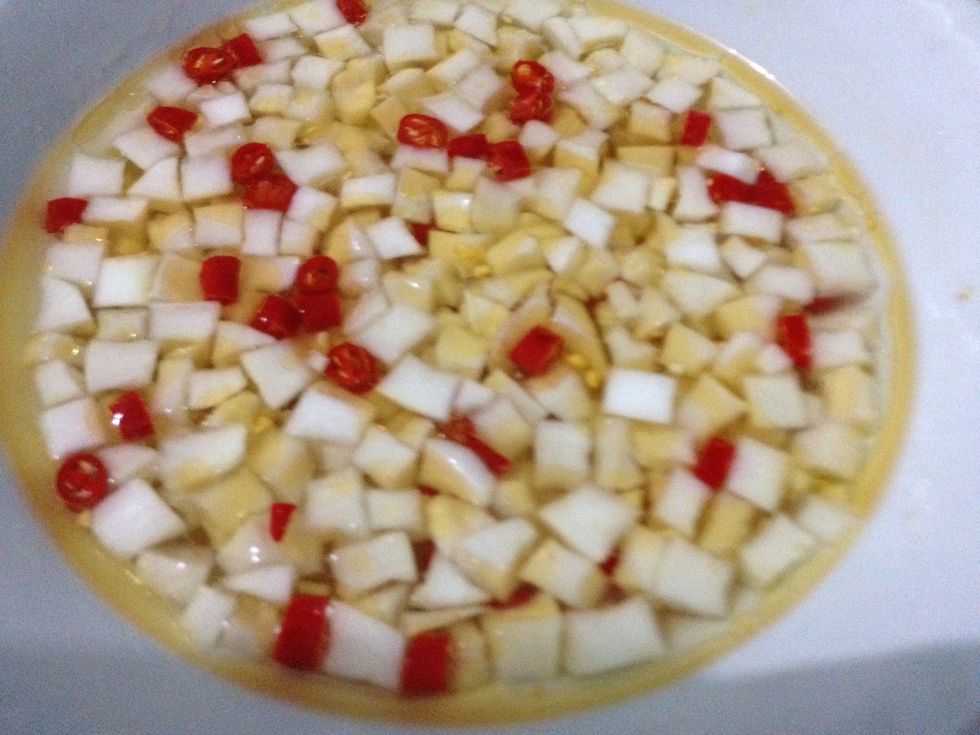 Cover with plastic wrap, chill in the fridge for about 4 hours to 1 week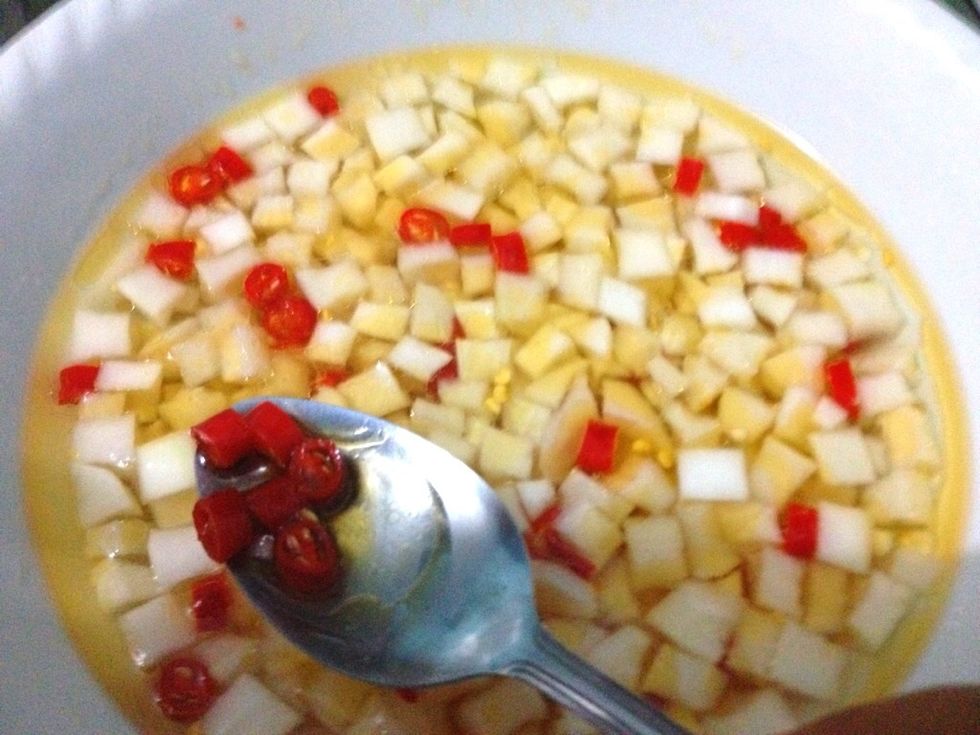 After 4 hours os so, discard the chilis (but I choose to discard some of them only). Separate the daikon and the reserving liquid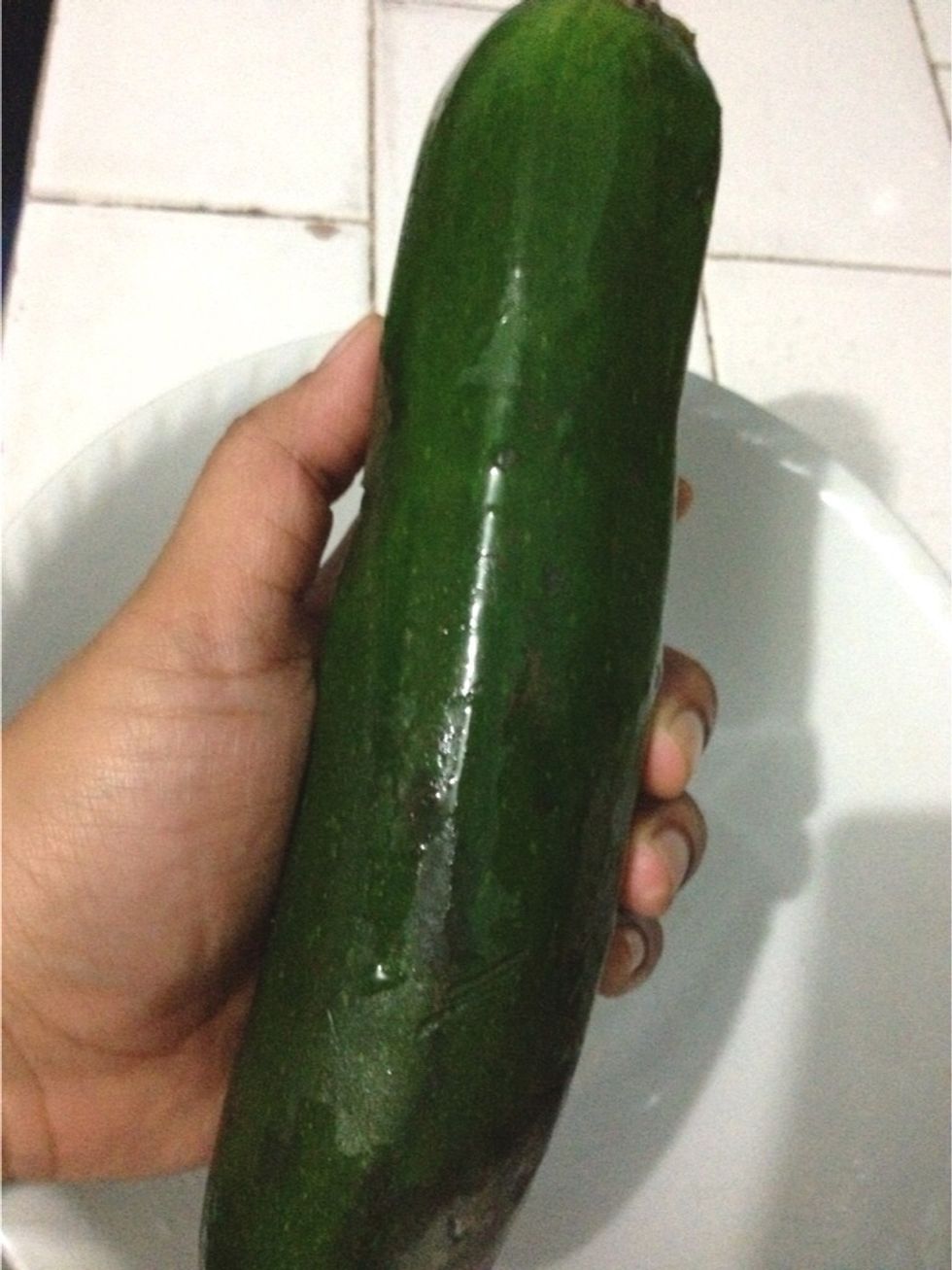 Prepare 1-2 zucchini medium sized. Wash, dont peel and grate
Like this :)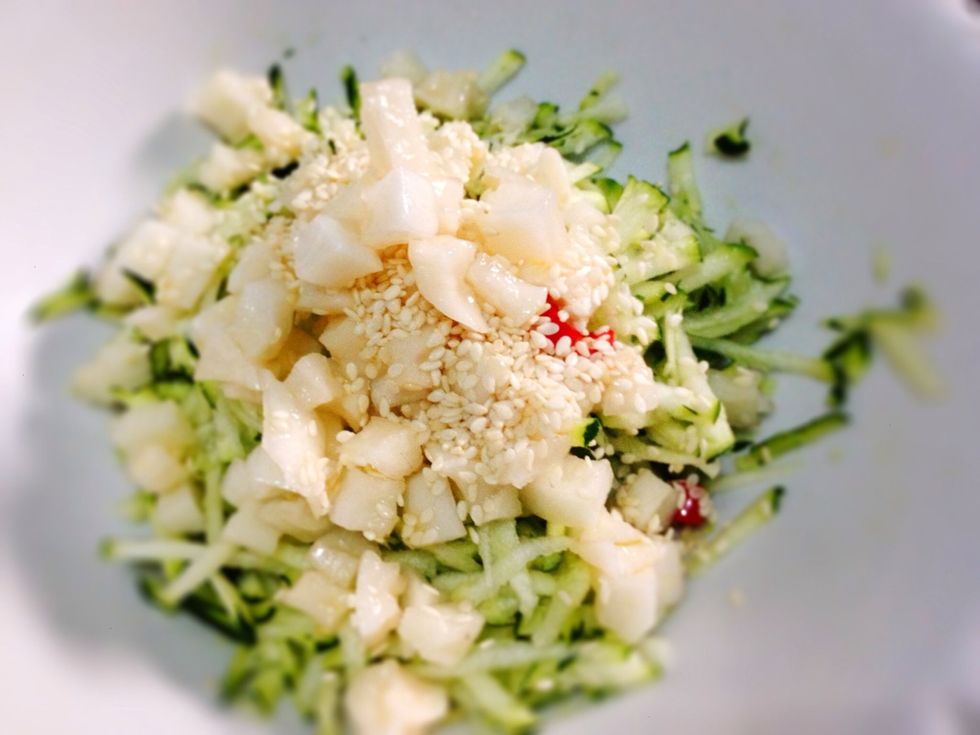 In a separate bowl, toss together the grated zucchini, sesame seeds an pickled daikon. Add in half pickling liquid or more if you like. Note: I'm only add in the red cabbage few mnts before serving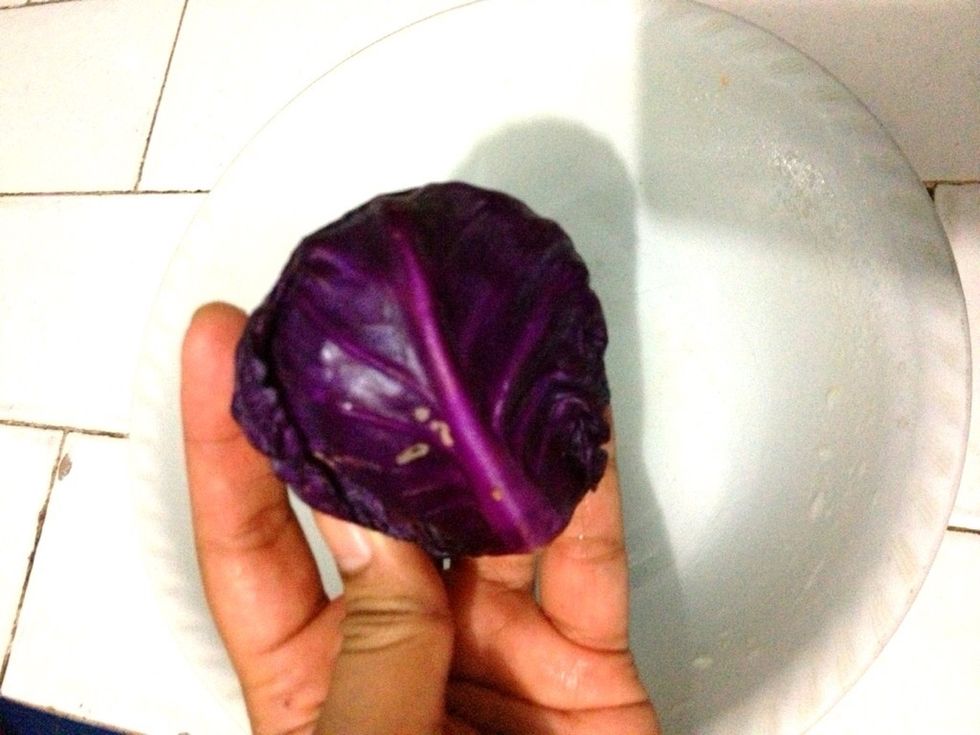 Prepare the red cabbage and thinly sliced some. Only mix in the sliced red cabbage with a quick toss so its color doesnt bleed
Best served when chilled :) you may enjoy it as it is :) or ...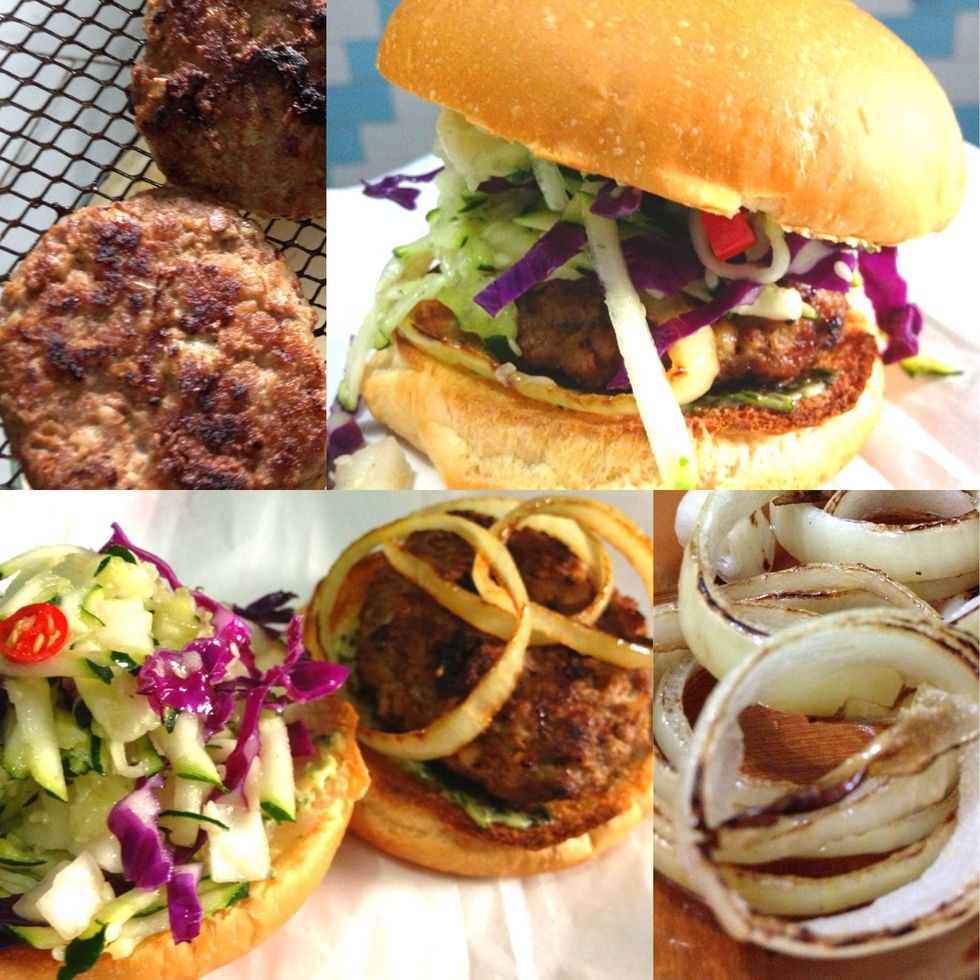 Spread the toasted buns with the cilantro butter and layer ur homemade burger with the homemade patty, caramelized onions and the salad and pickled daikon in between and nom nom nom :) enjoy :)
1.0lb Daikon
1/4c Table salt
1.0c Granulated sugar
2.0Tbsp granulated sugar
3/4c white vinegar
2.0Tbsp sesame oil
2.0 big red chili
2.0c mini red cabbage
2.0 zucchini medium sized
1/2tsp salt
Putri Lah
a foodperiment and a foodventorous, an Orca lover and a simple person who enjoys cozy places, good music and good books.