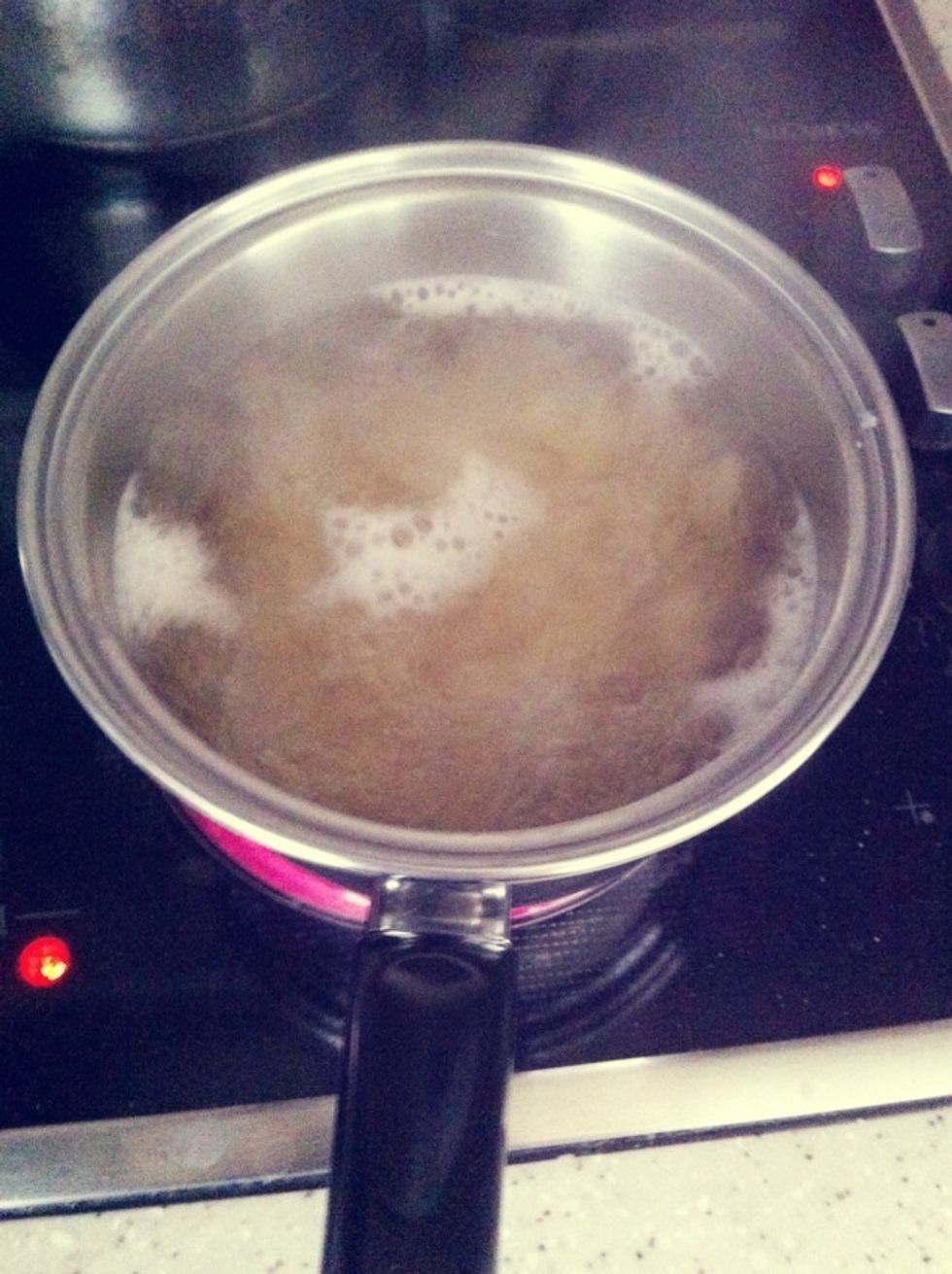 Put a pot of water to boil with a pinch of salt & olive oil. Add in pasta & boil for 8mins till soft. Drain away the water & set aside.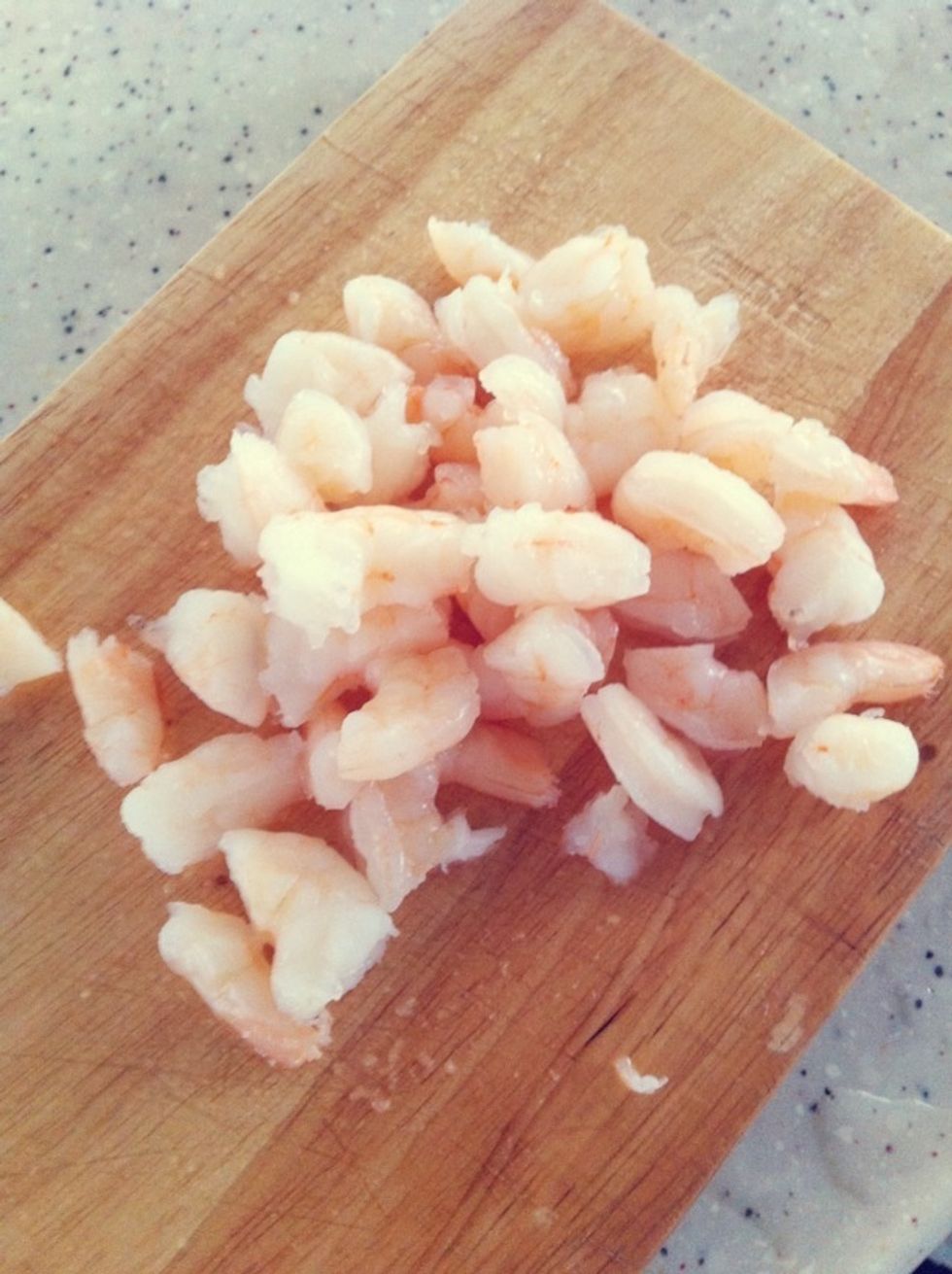 Boil the frozen shrimps & chop them into small pieces.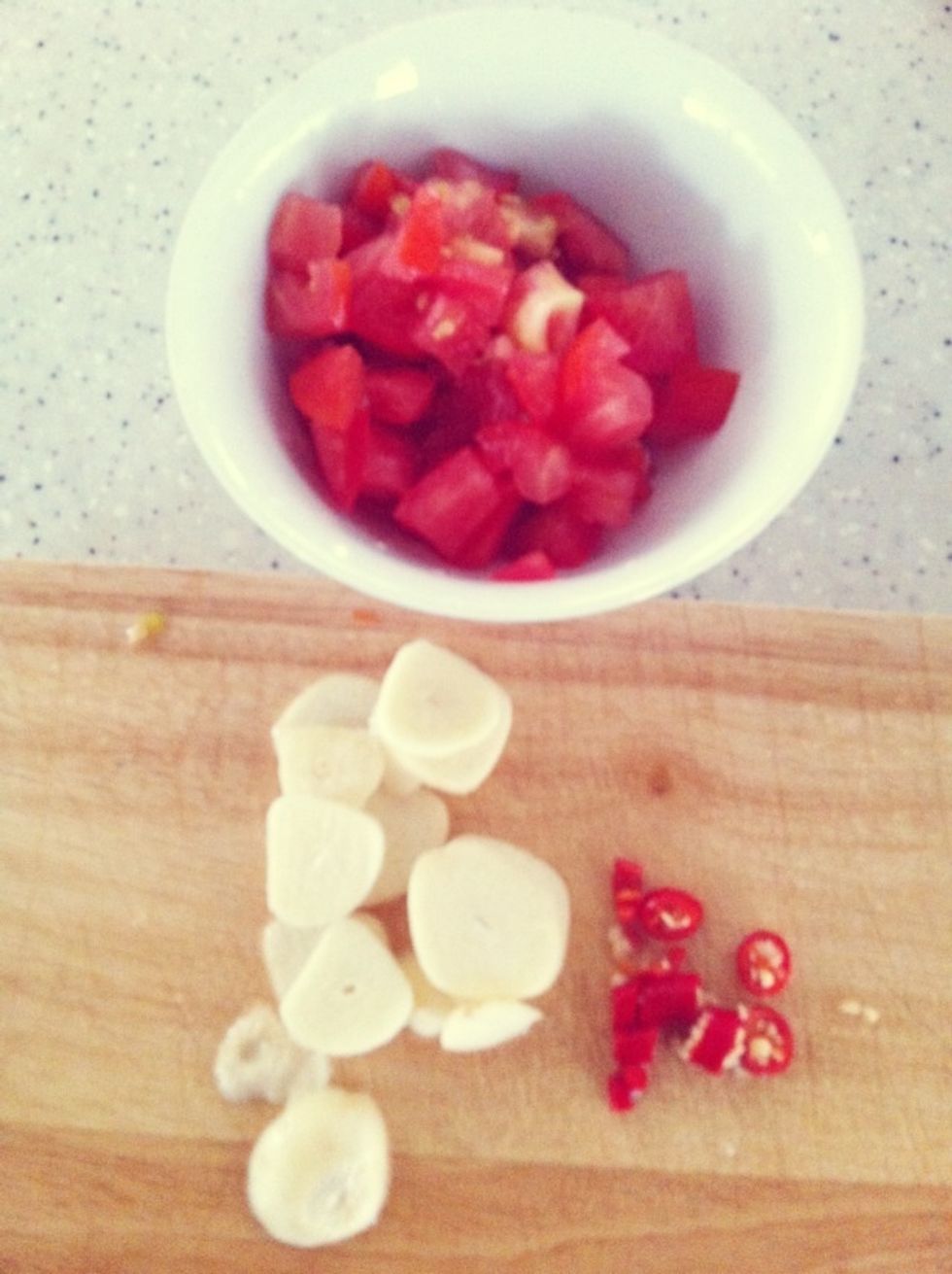 Chop tomato, garlic & chilipadi into small pieces.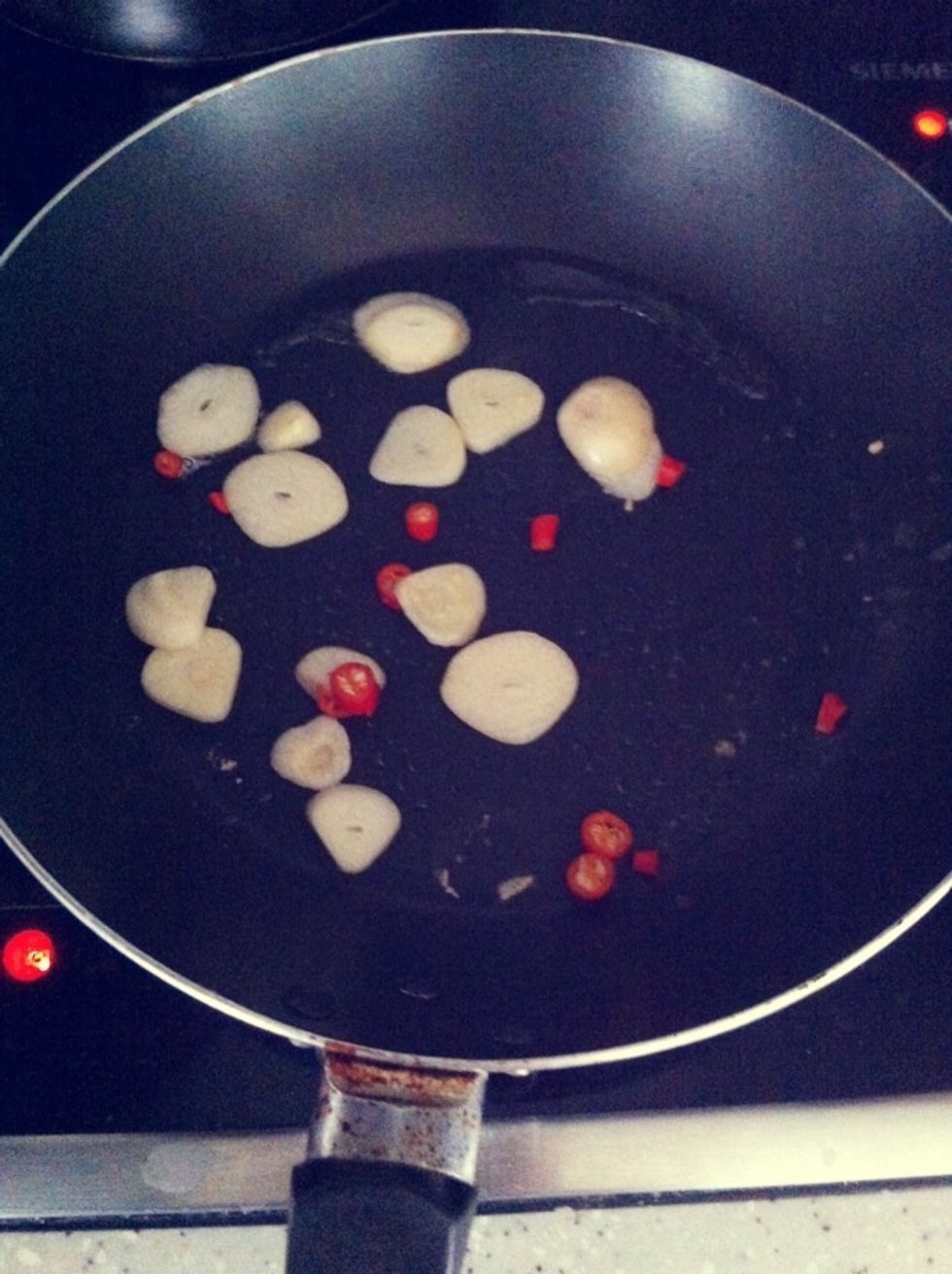 Pan fry garlic & chili padi.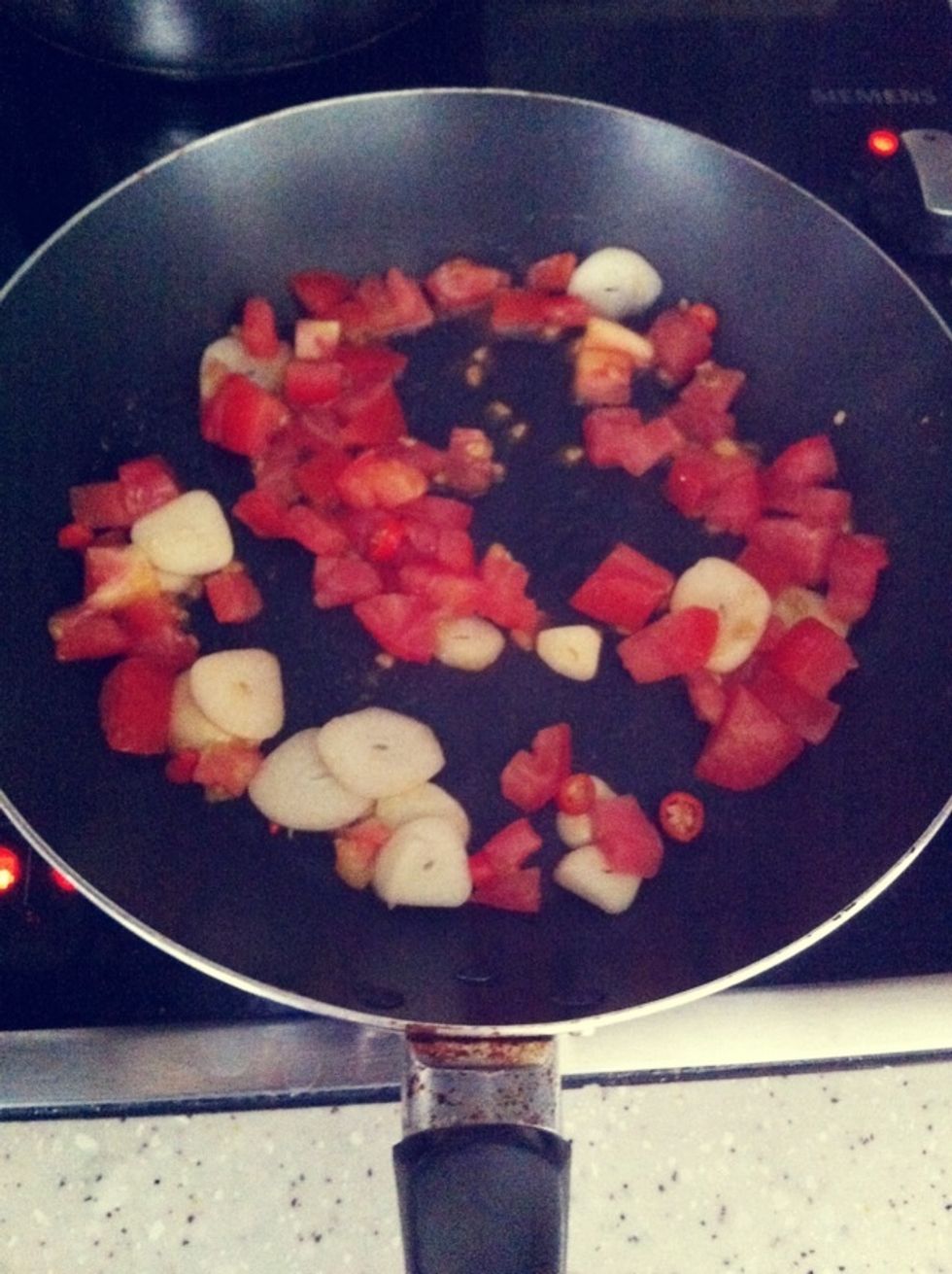 Add in the chopped tomatoes.
Followed by the shrimps, season with salt & pepper to taste.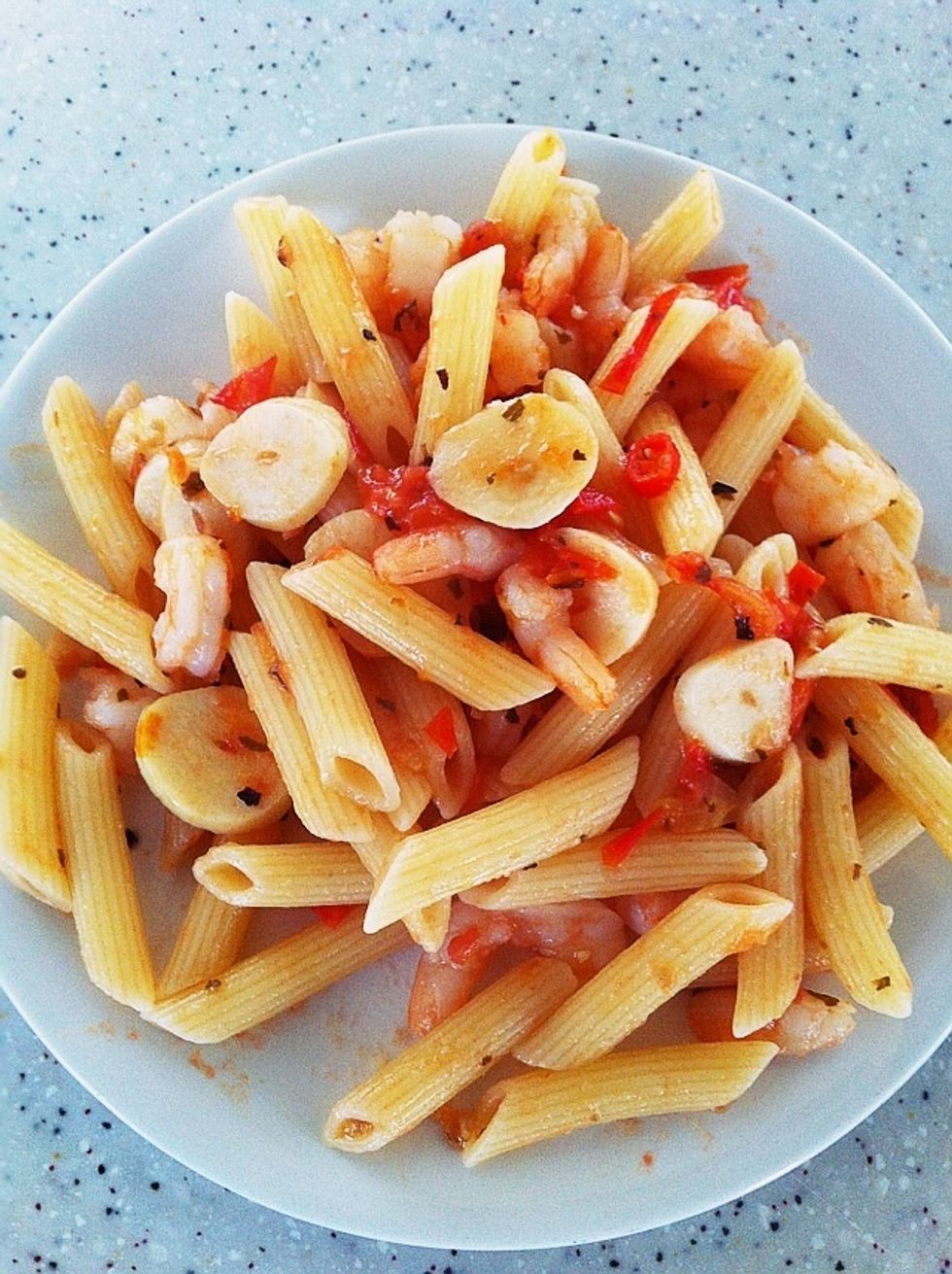 Add in the cooked pasta & mix well before serving.
8.0 Shrimps
2.0c Pasta
1.0 Tomato
2.0 Garlic
1.0 Chili padi