You can make many variation to this bun, just change the fillings and shape. This is my party favorite. I hope u like it. Enjoy! 🐷❤🐷
32
First we are making the filling for the bread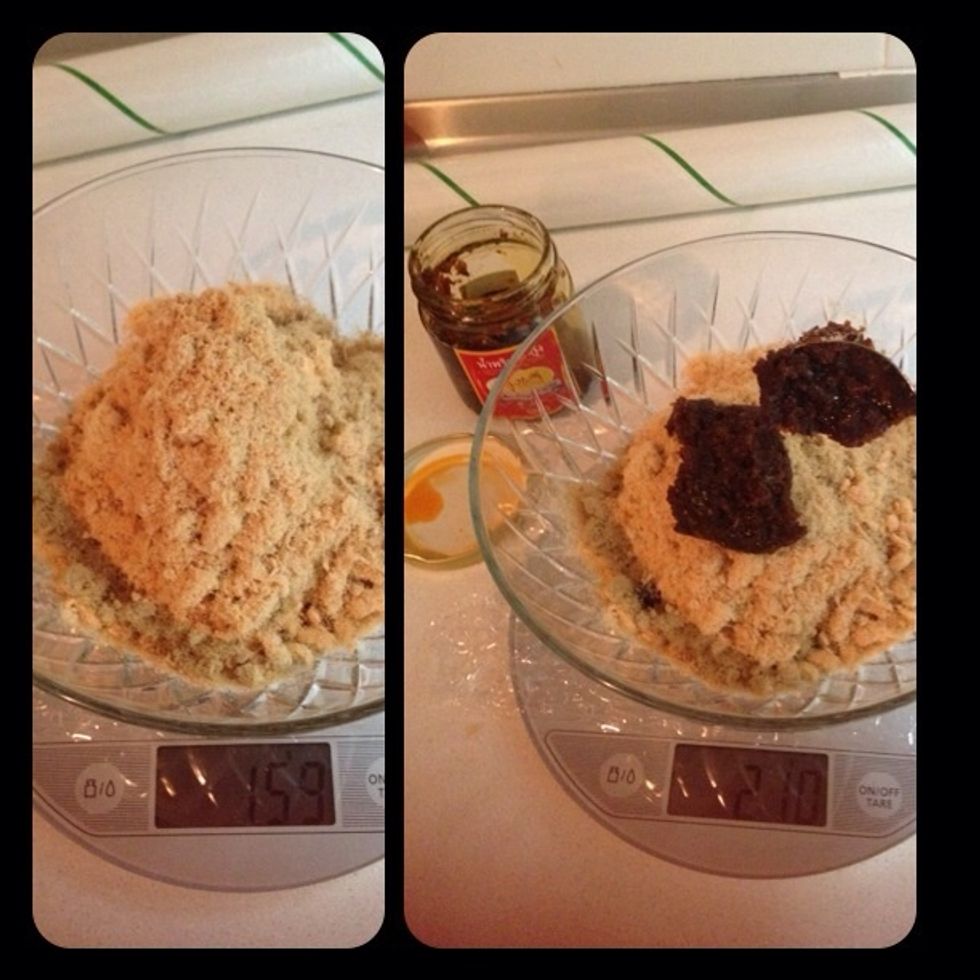 Prepare the filling first, mix the shredded pork and the chili paste together.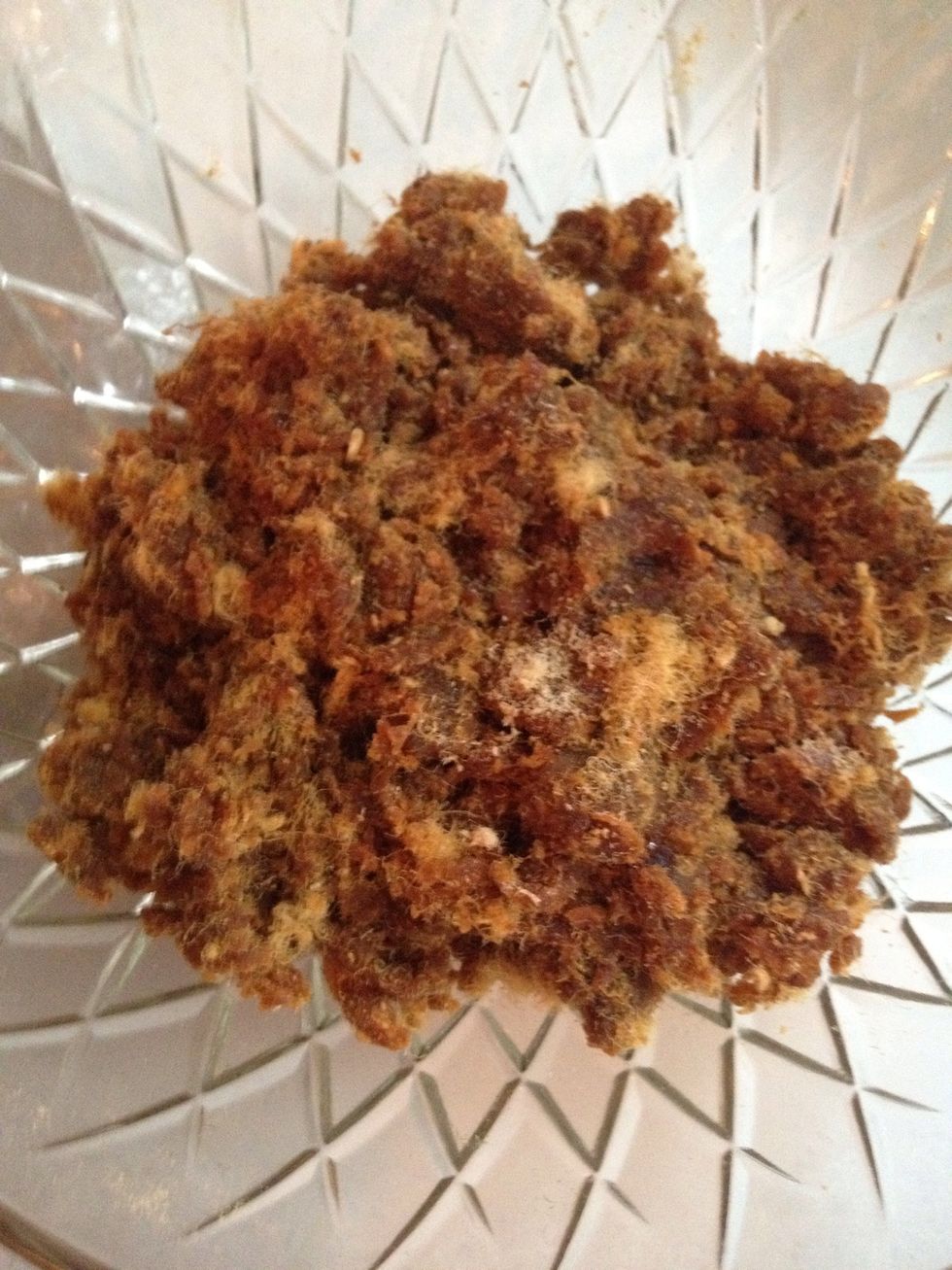 Wash your hands and really mix them well. It should look like a wet dog. If you cant find chili paste, salad cream make a good variation too.
If you wanna be a serious baker don't trust the cup, use the scales. It's much more accurate.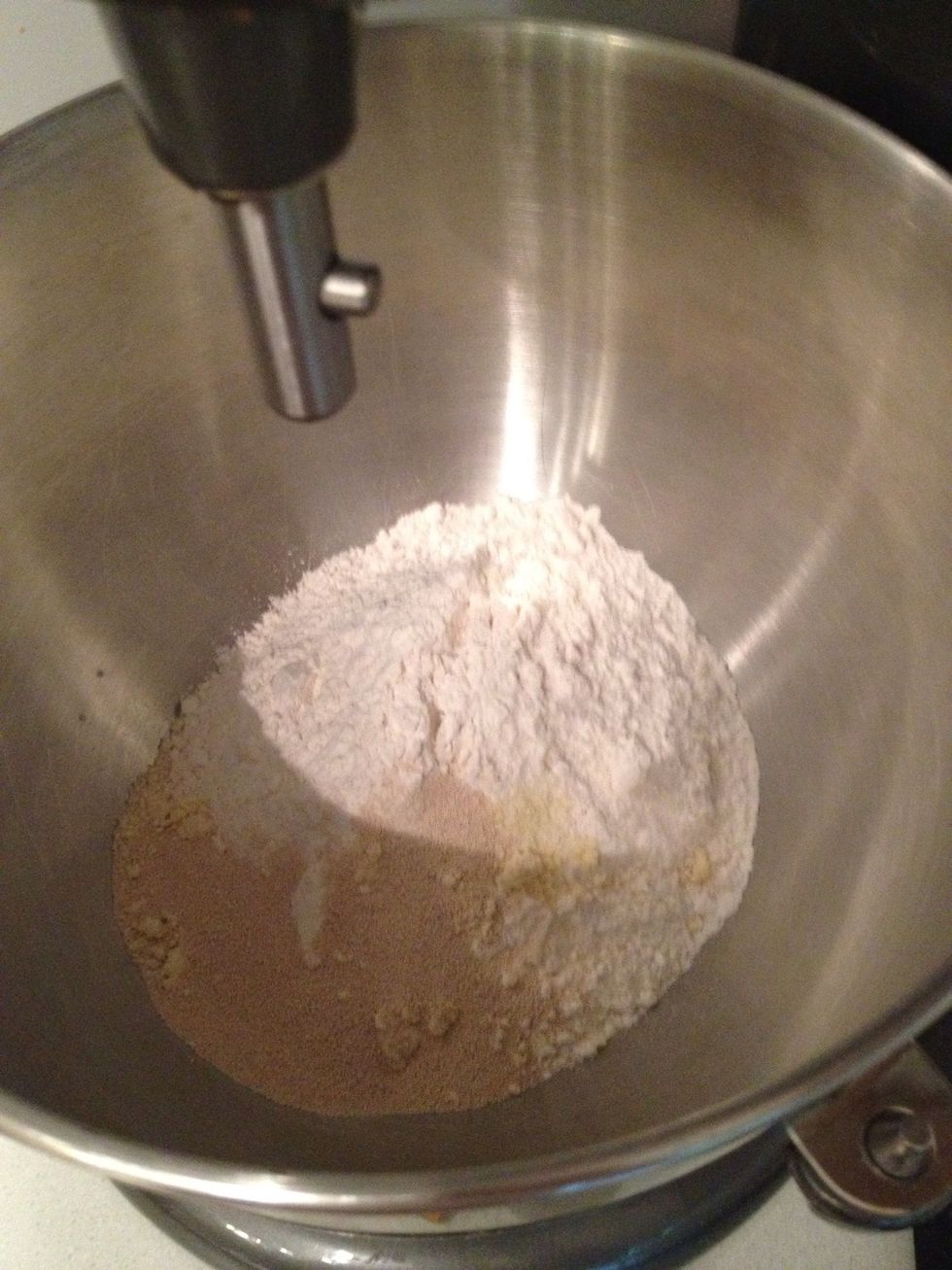 Put flour, yeast, powdered milk in a mixing bowl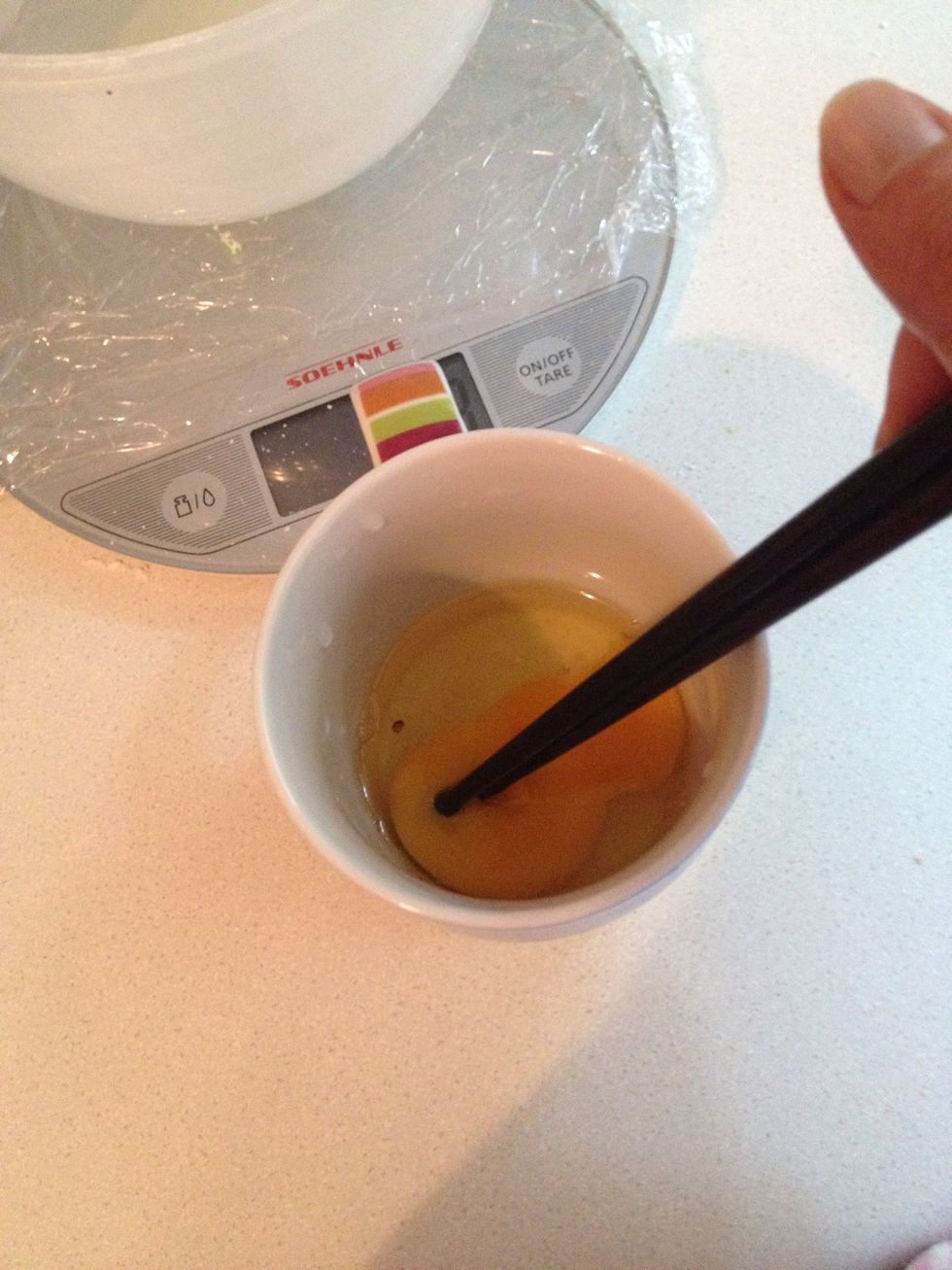 Beat the egg lightly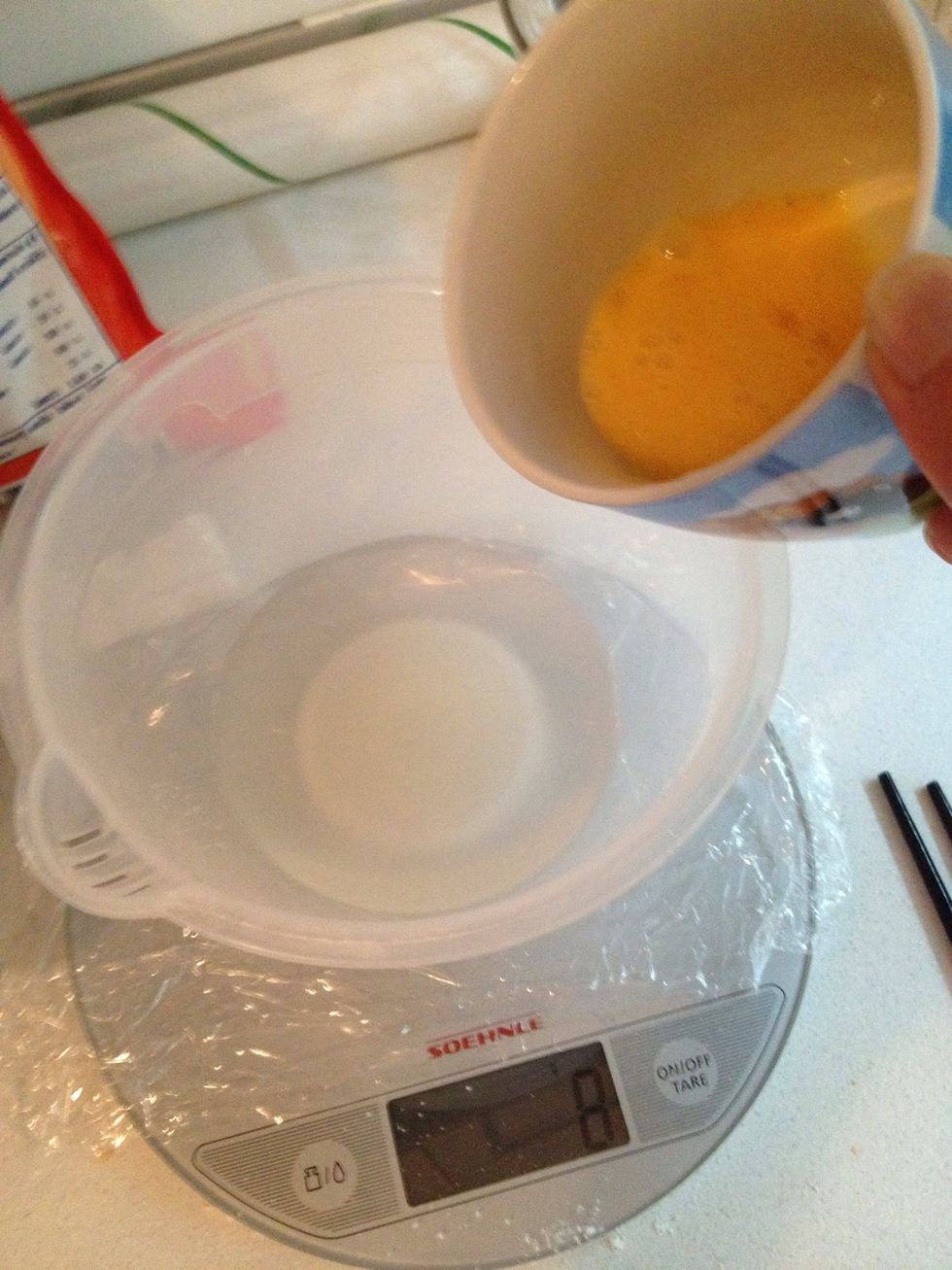 Add only half the eggs (20g) to the sugar,salt,water mixture.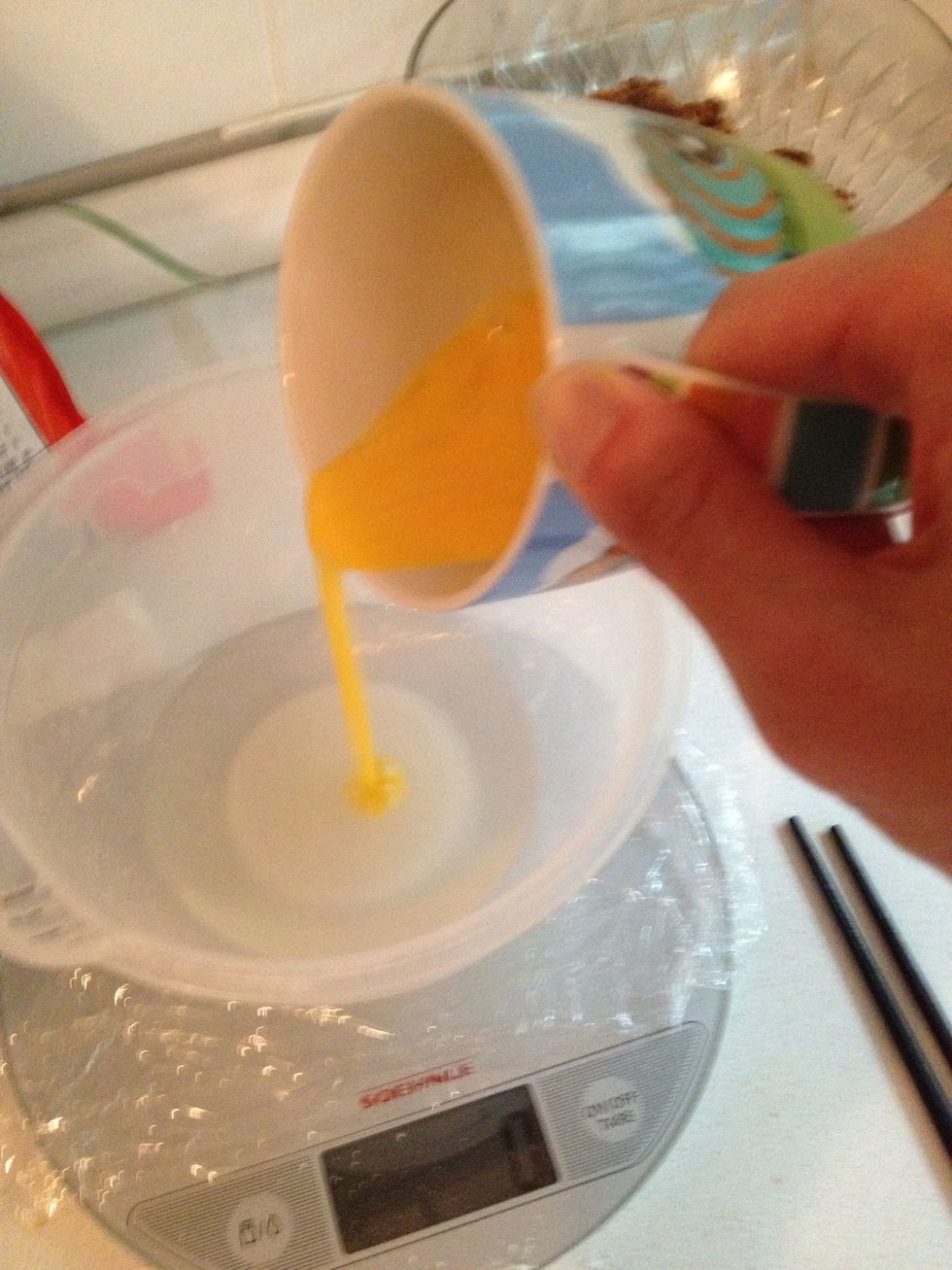 Dont add all of them, keep some for the egg wash decoration.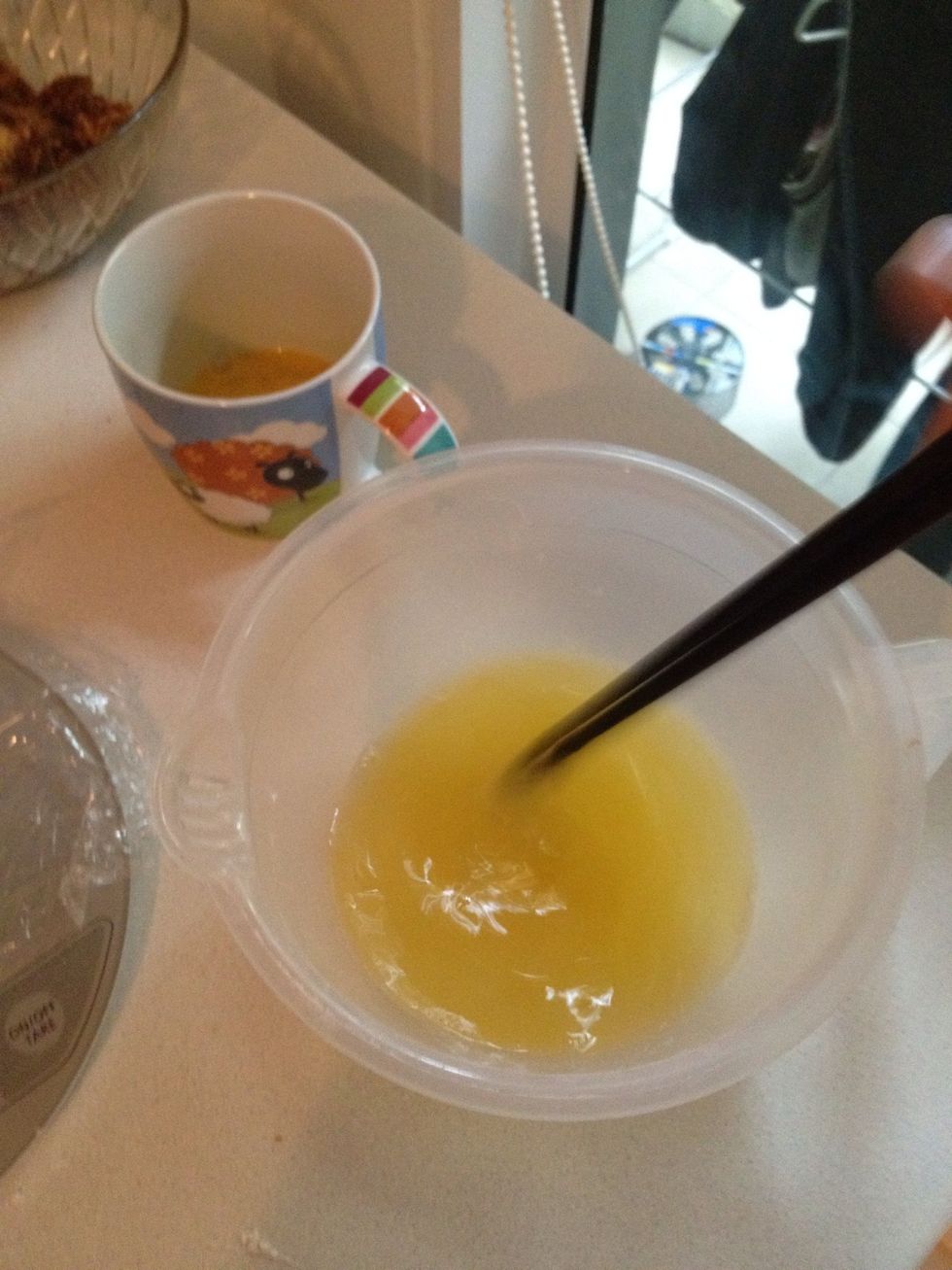 Mix well.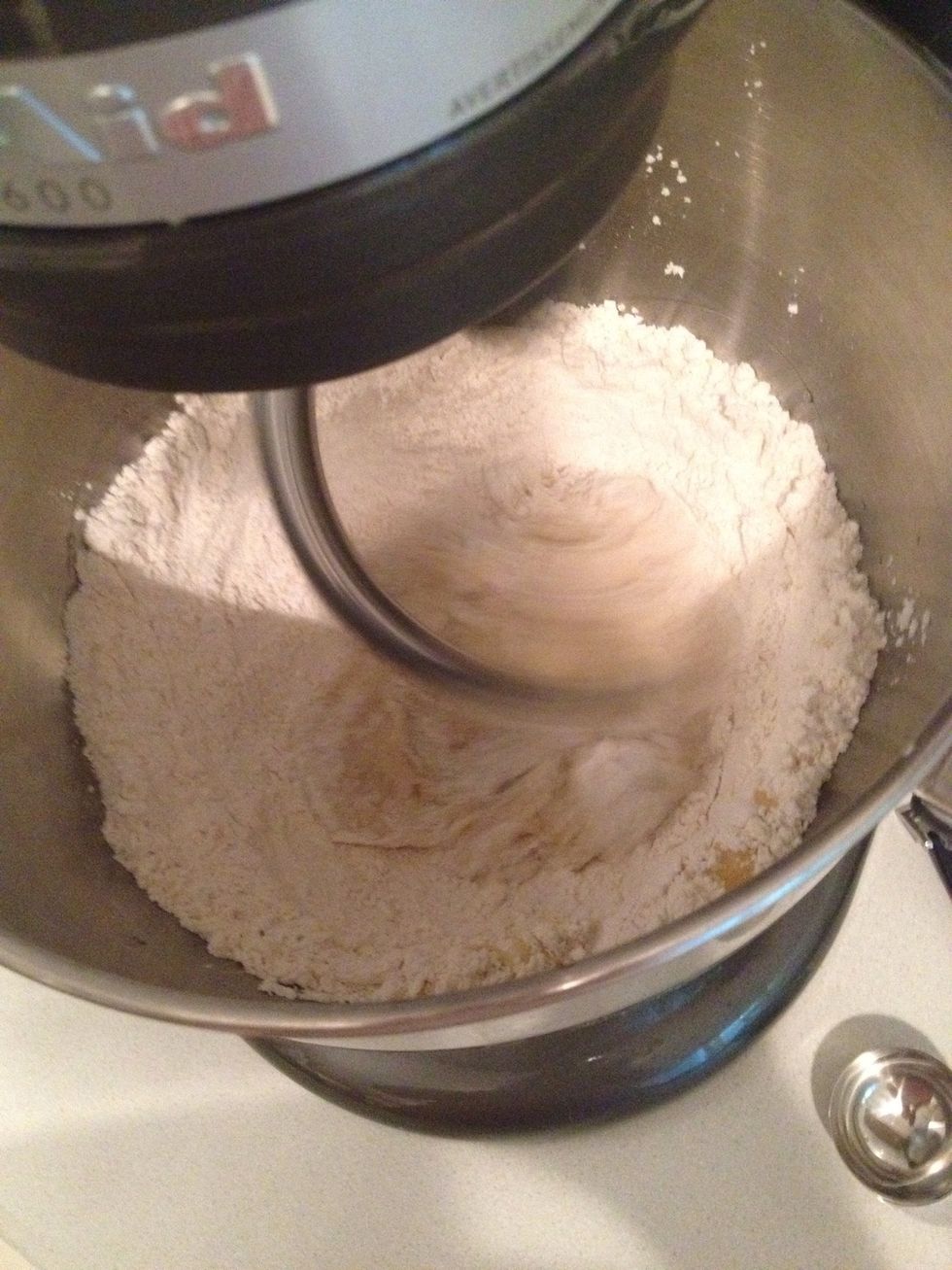 With hook attachment on low speed (2) Combine the dry ingredient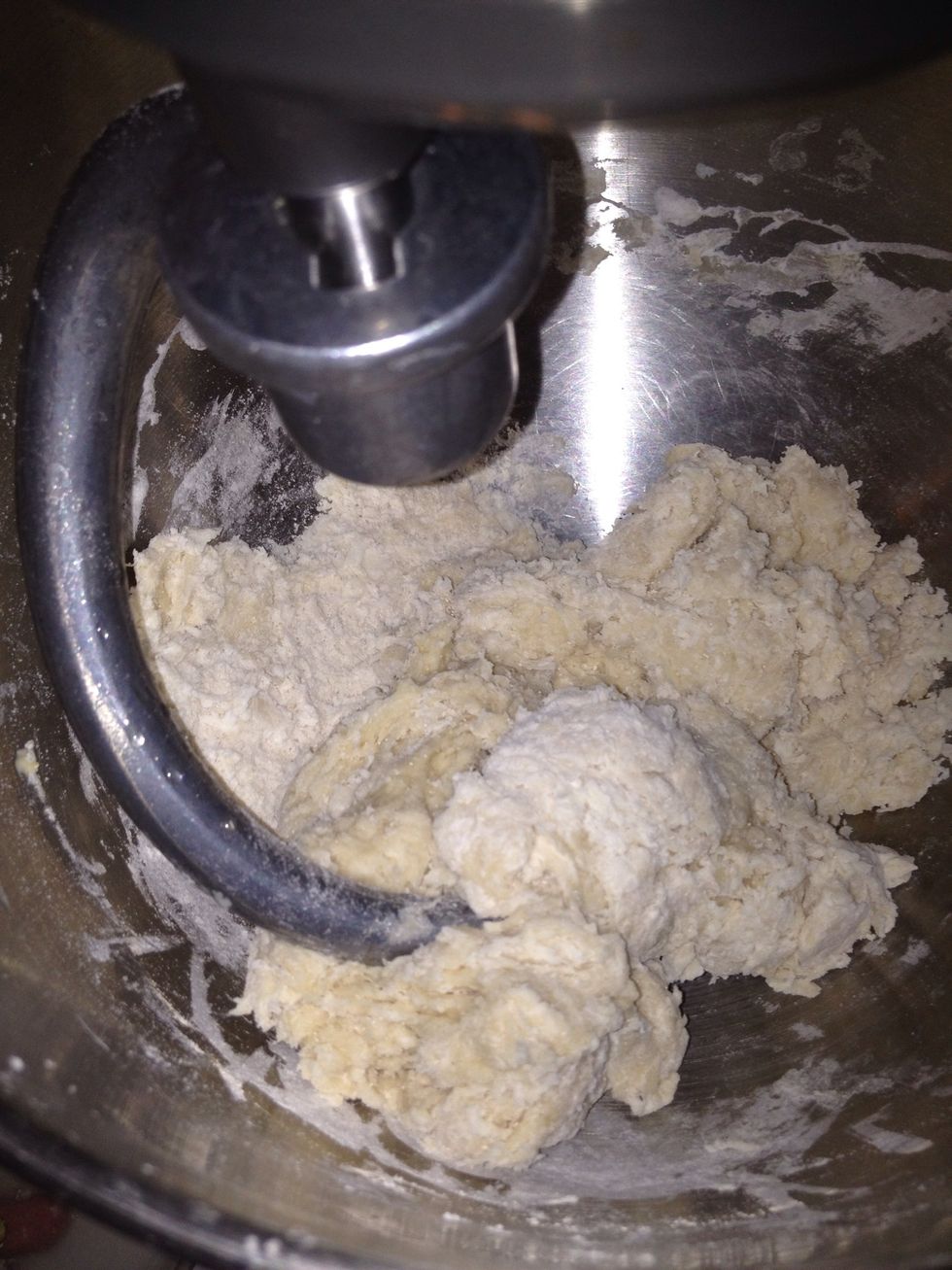 Add the wet. Until combined and looks like this (no dry flour flying around).
Add butter.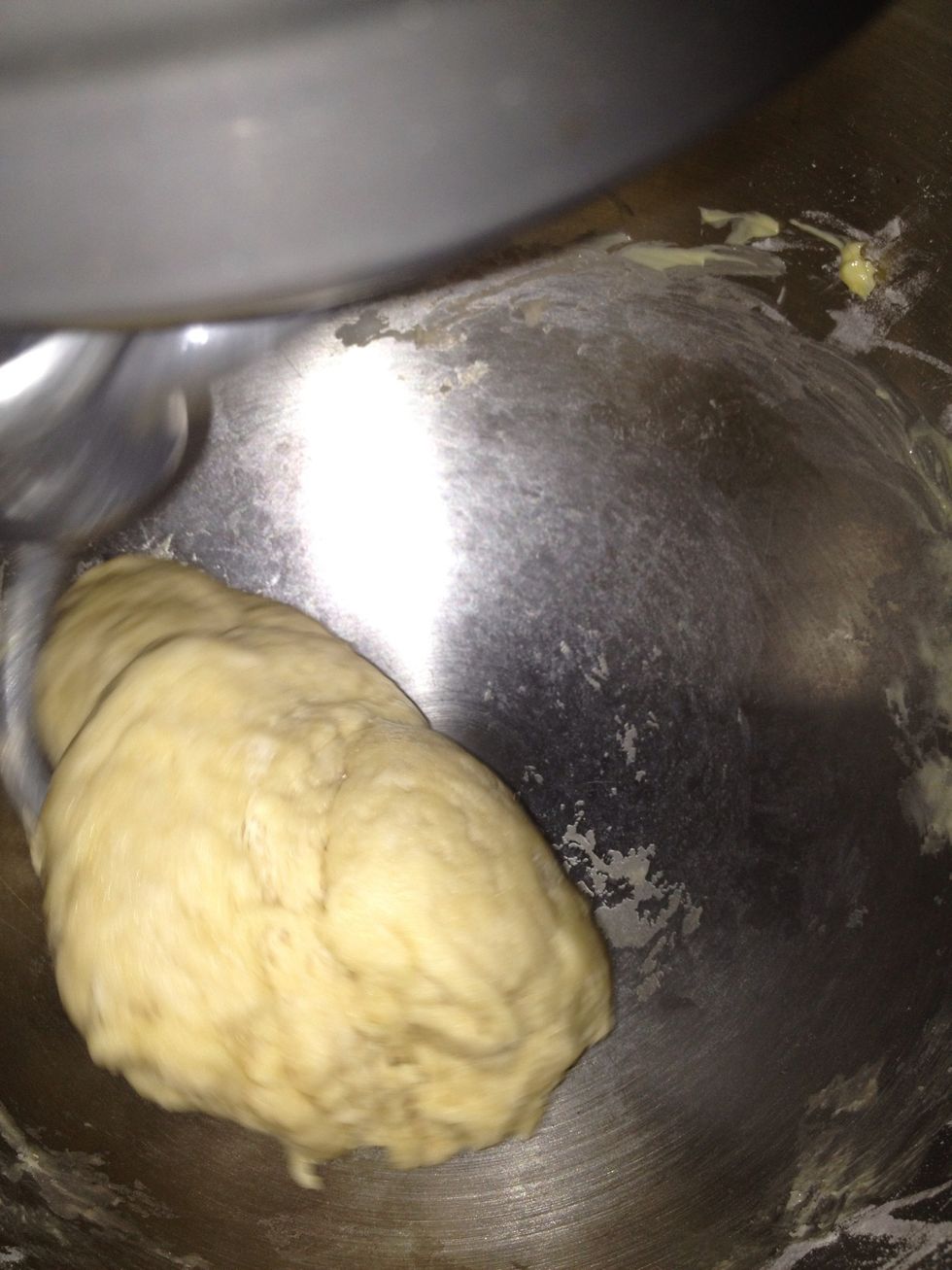 Keep kneading on on 2 speed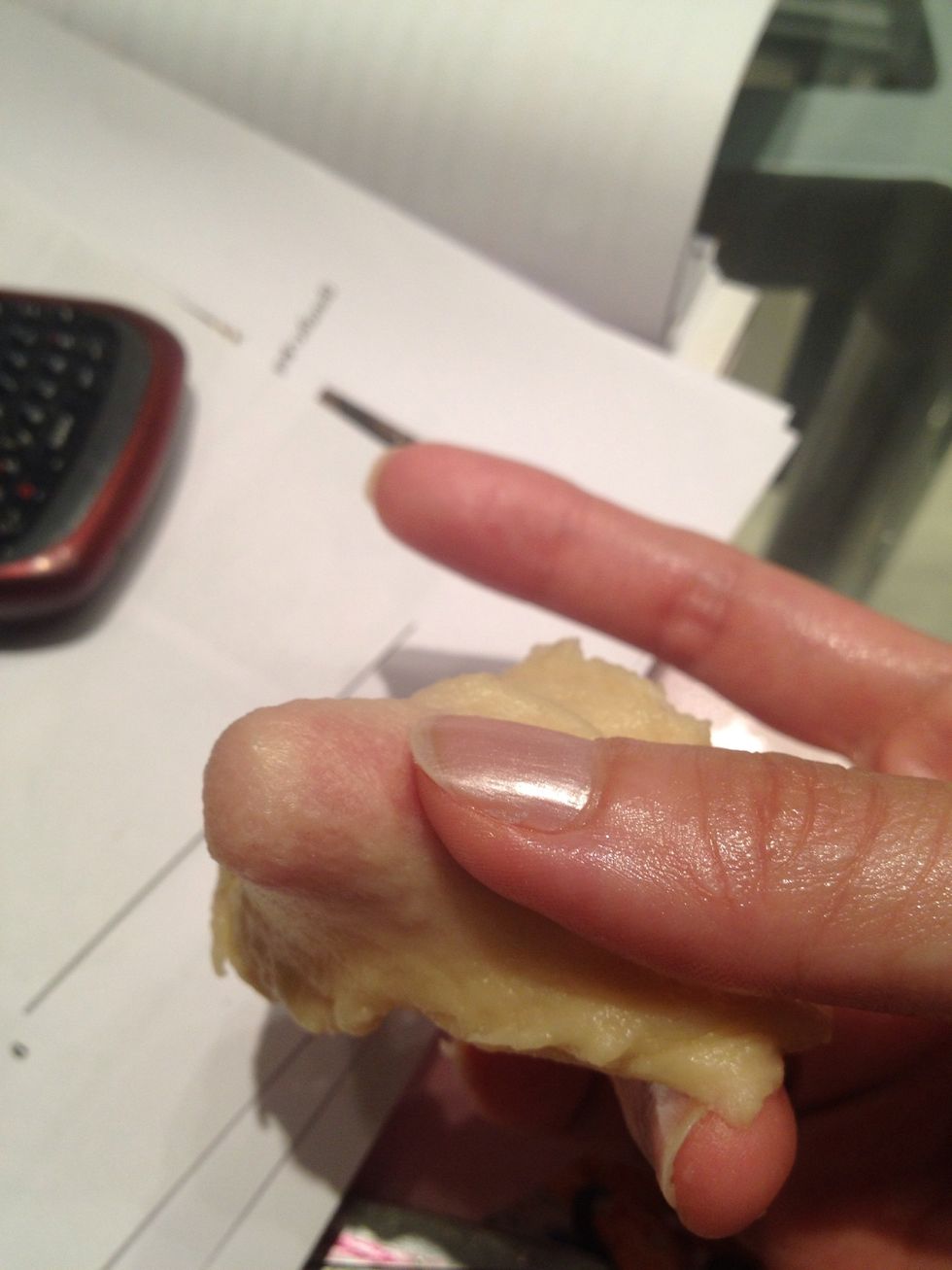 It's ready when you can spread the dough to the point you can see your finger print.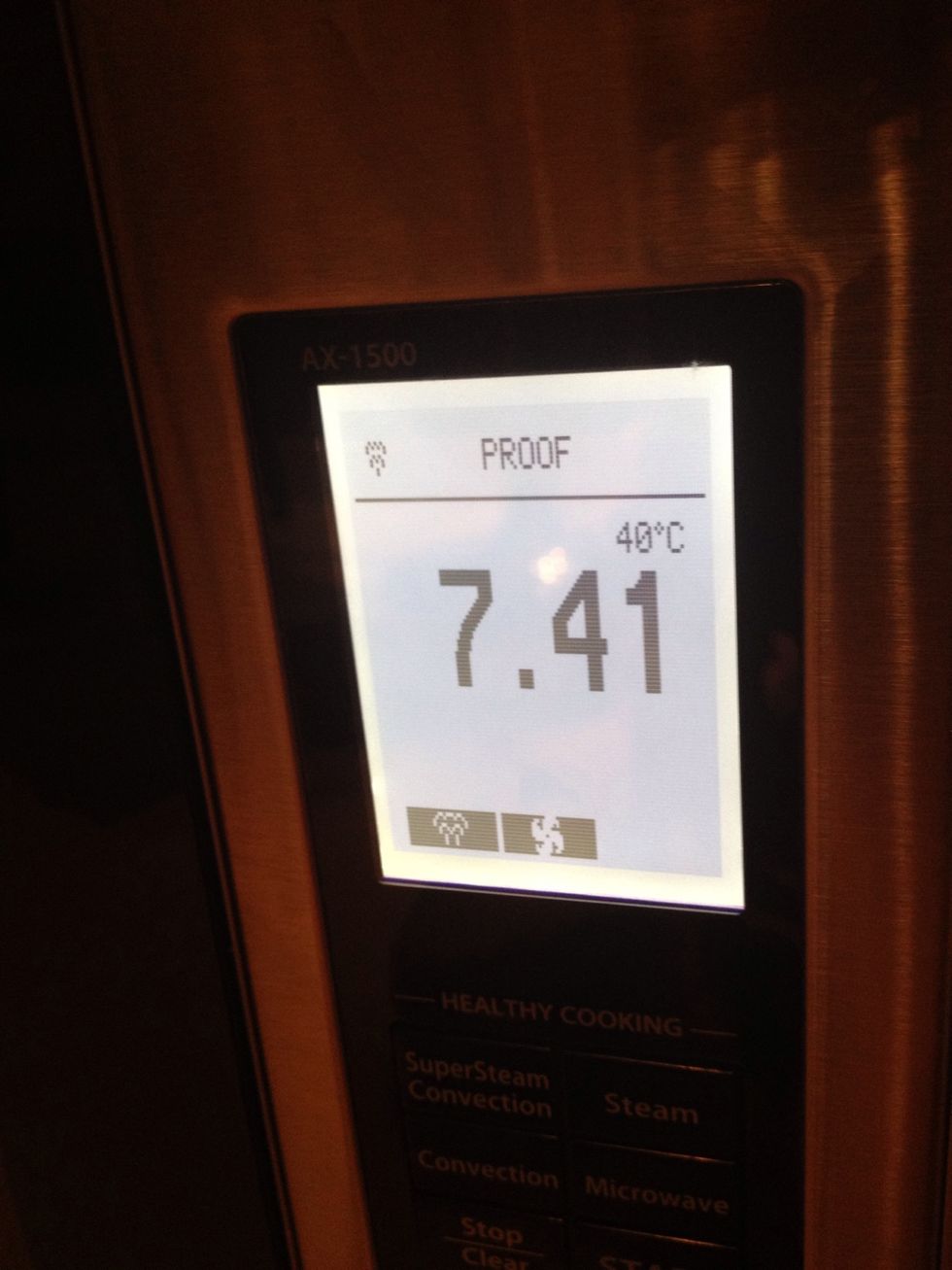 Proof for 8-10 mins. If u dont have the poofable oven, just left it covered with moist towel (not soaking wet please!!) in heated room.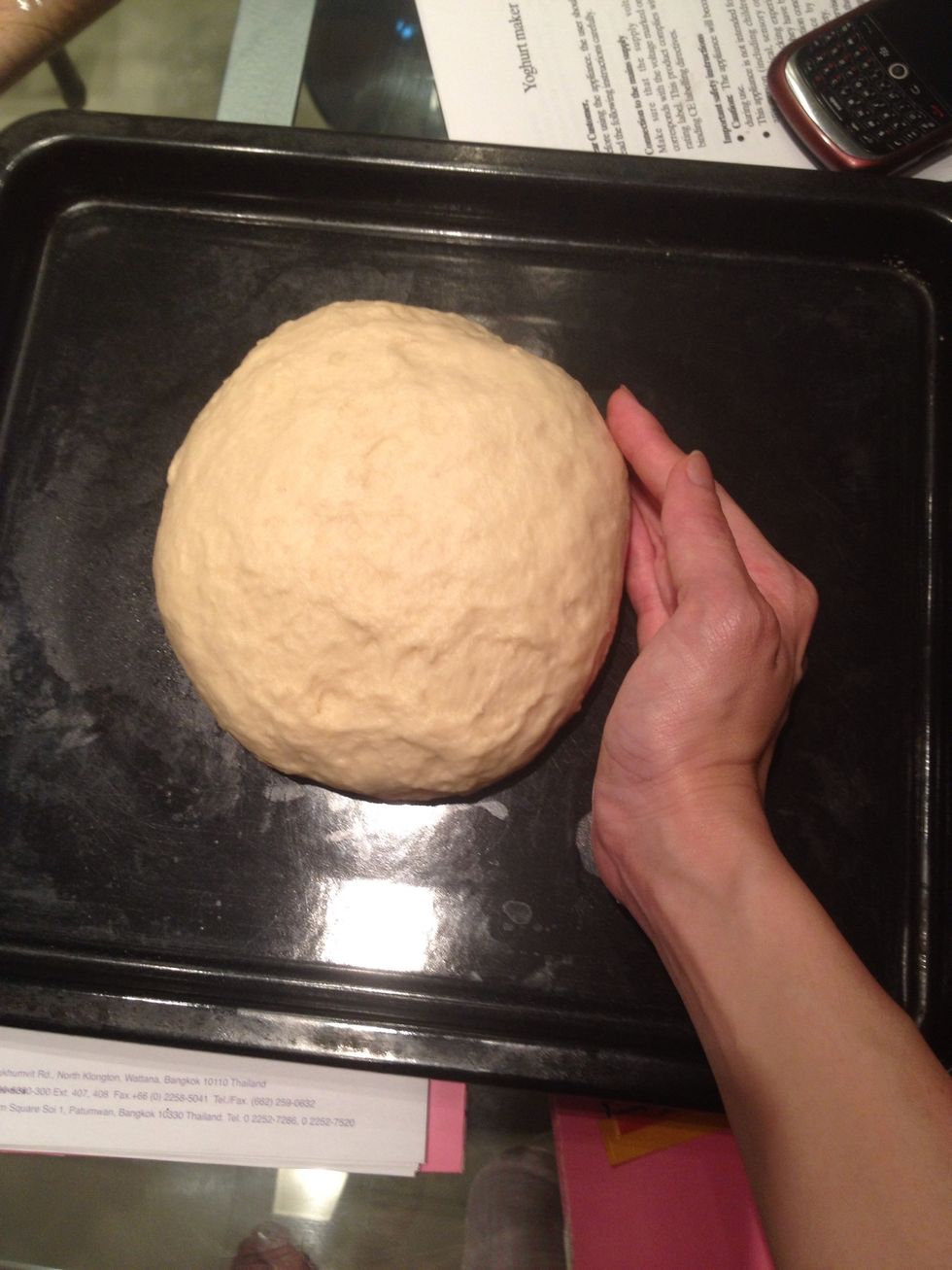 It will get lighter and bigger
Dust ur workspace. I ran out of space so i use my stove top as my space 😢
Cut the dough. Always press cutting it do not pull or try to saw it, or the dough will deflate.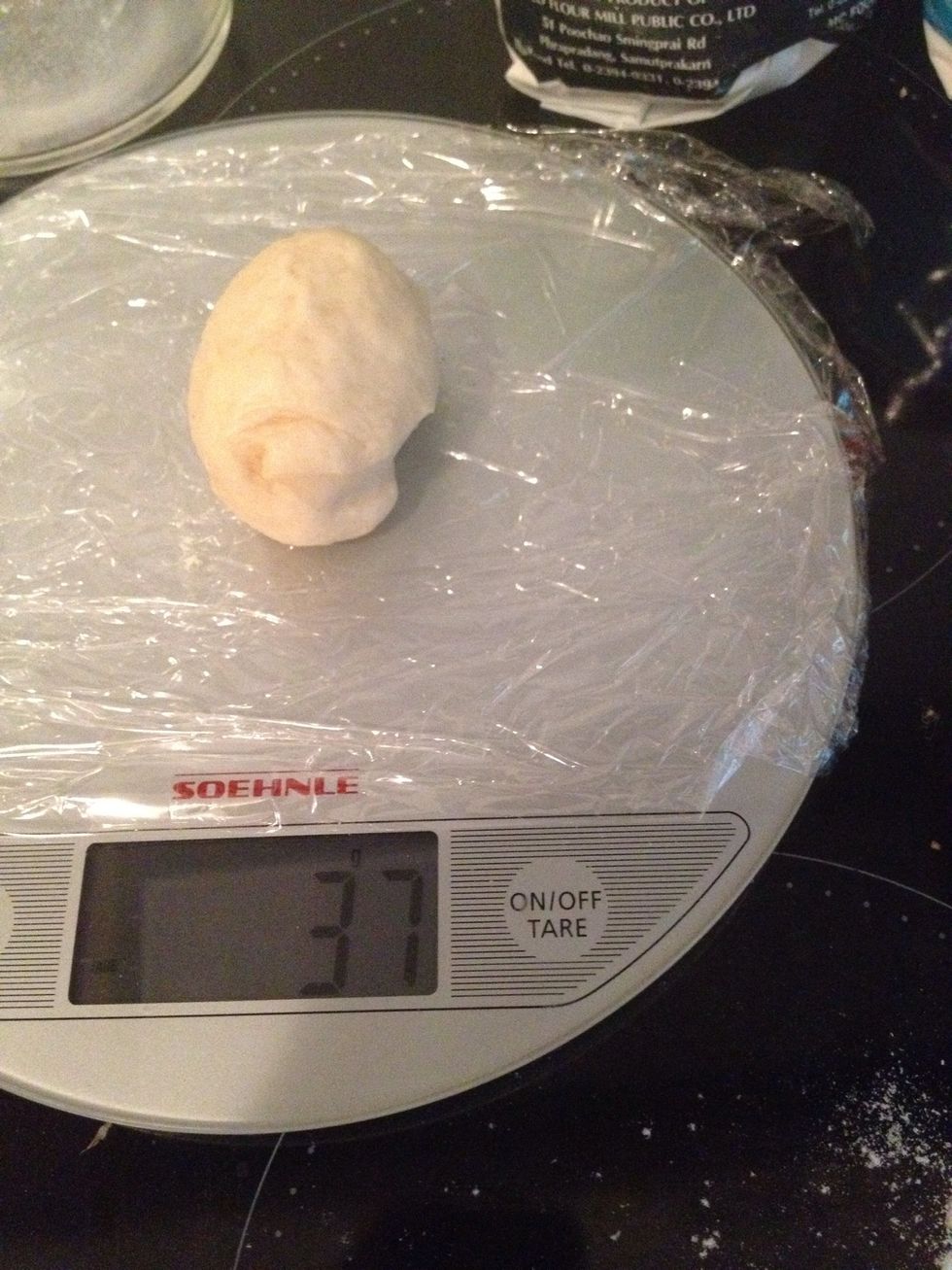 Make an approximately 40g balls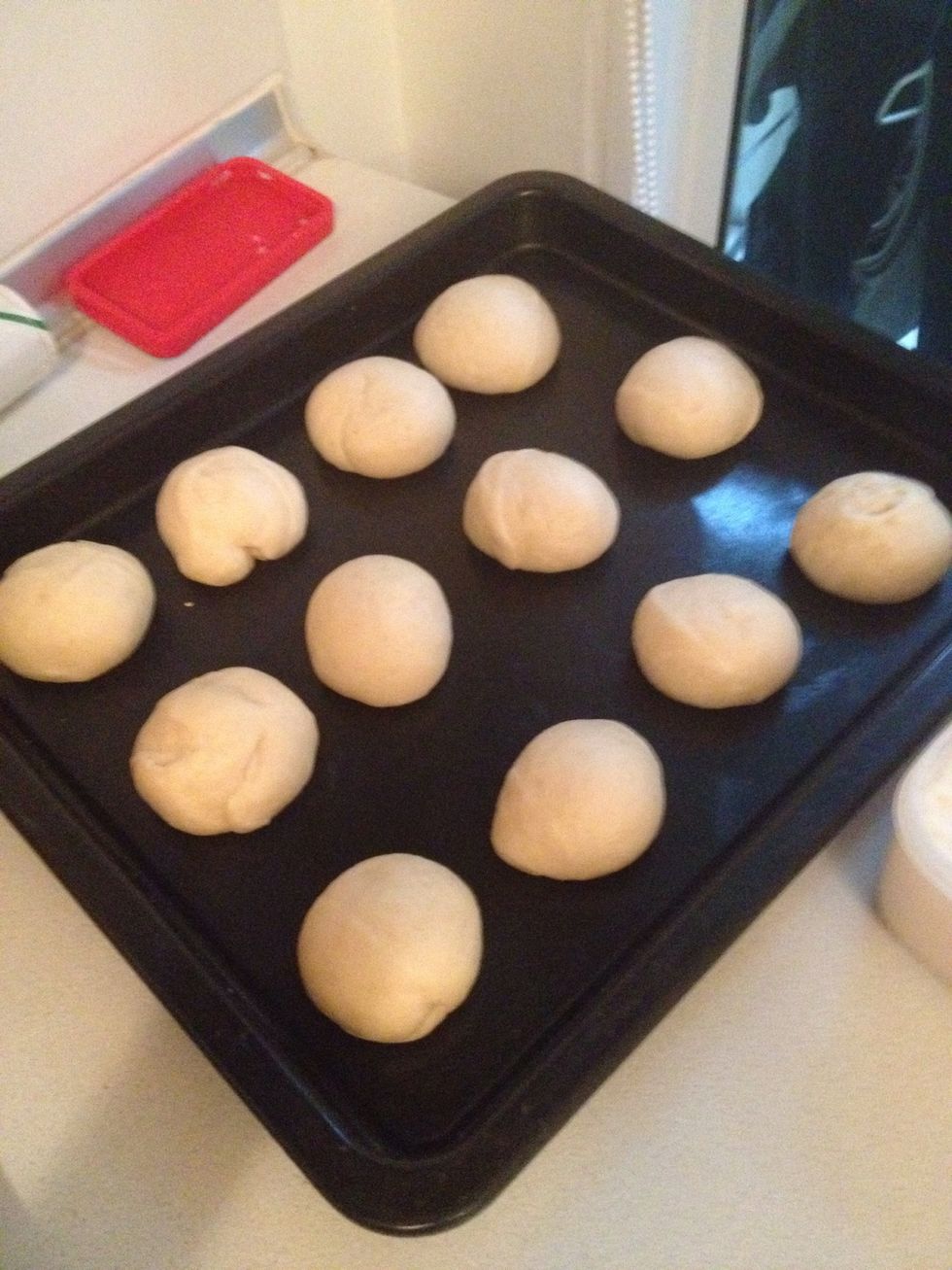 Line them up. The ball doesn't has to be super neat. Just don't try to deflate it too much.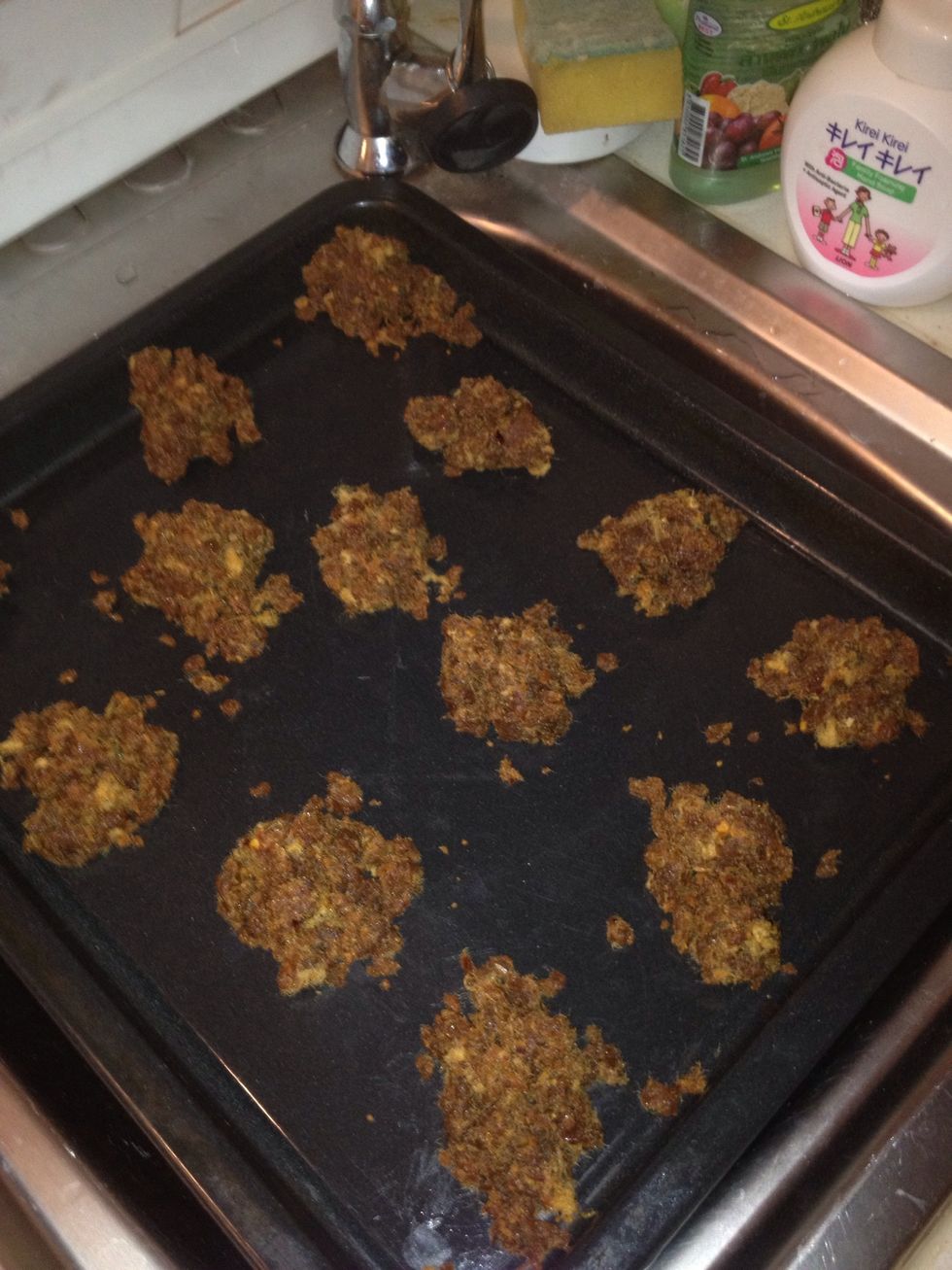 Separate the wet dogs, oops! I mean the shredded pork fillings according to the number of the bun u made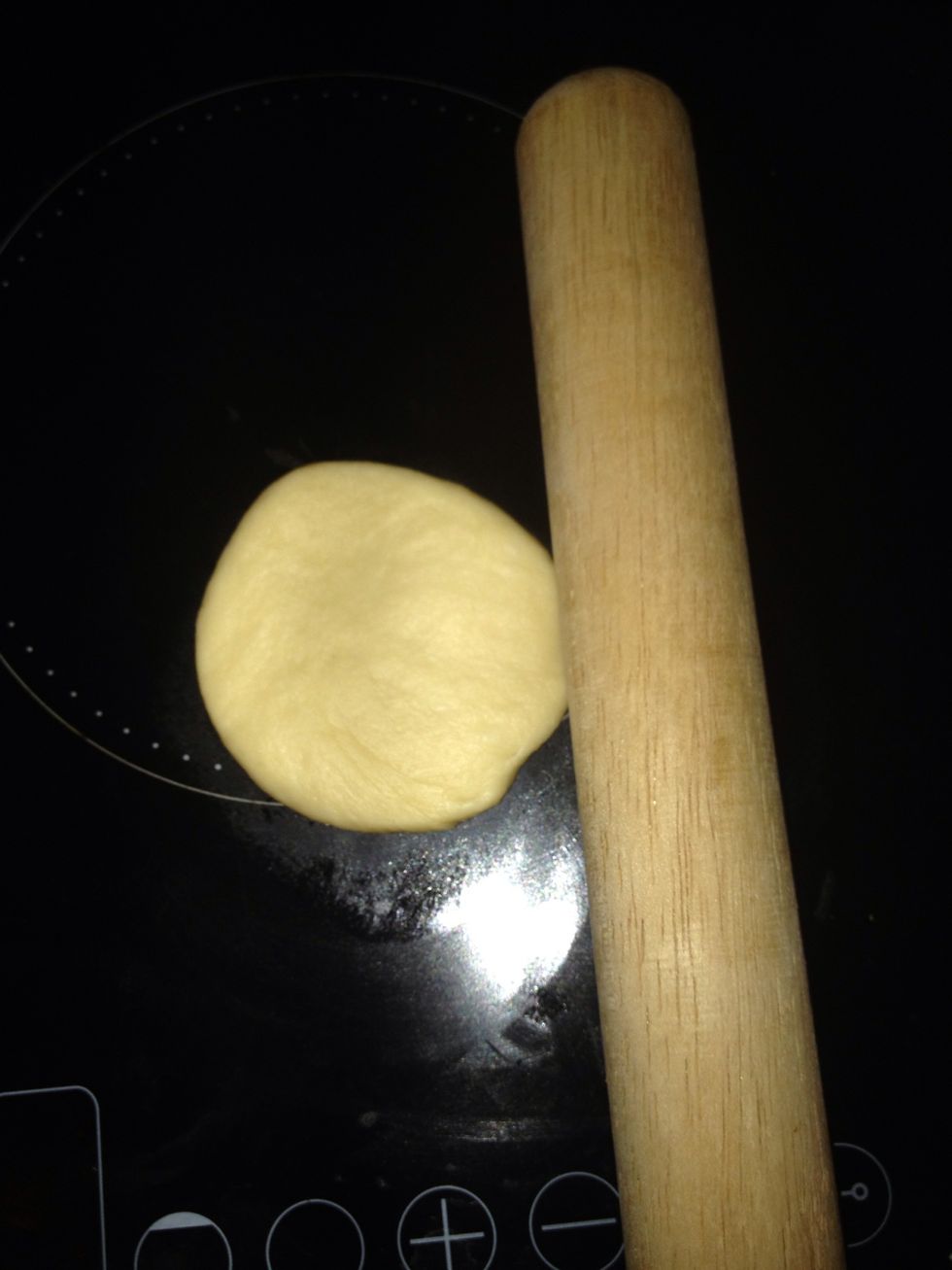 With small rolling pin, flat down the ball, then use the dough cutter to put it pretty side down.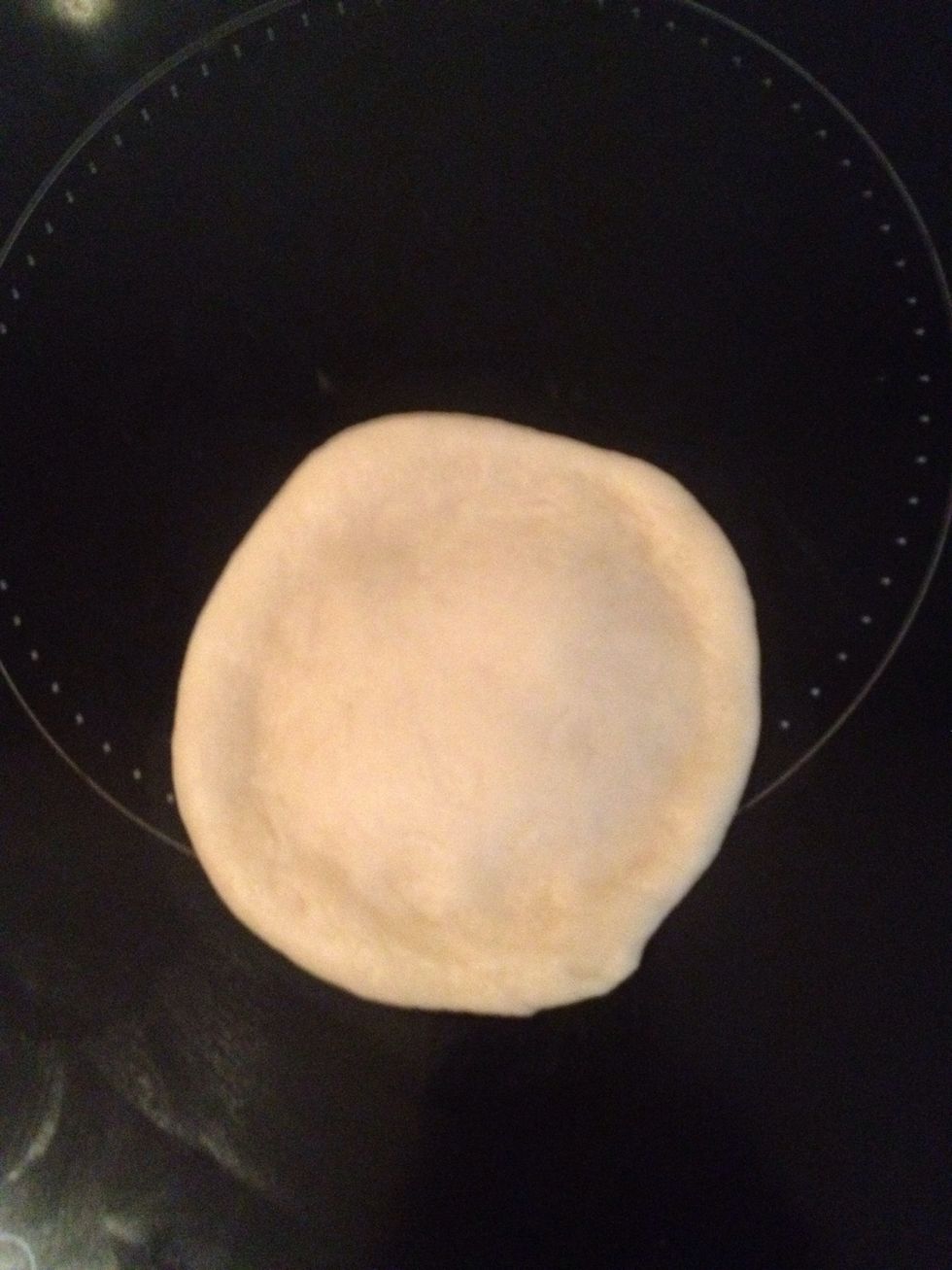 Press around the edge until it looks like a condom. 😰 yes, i know, my friend though so ...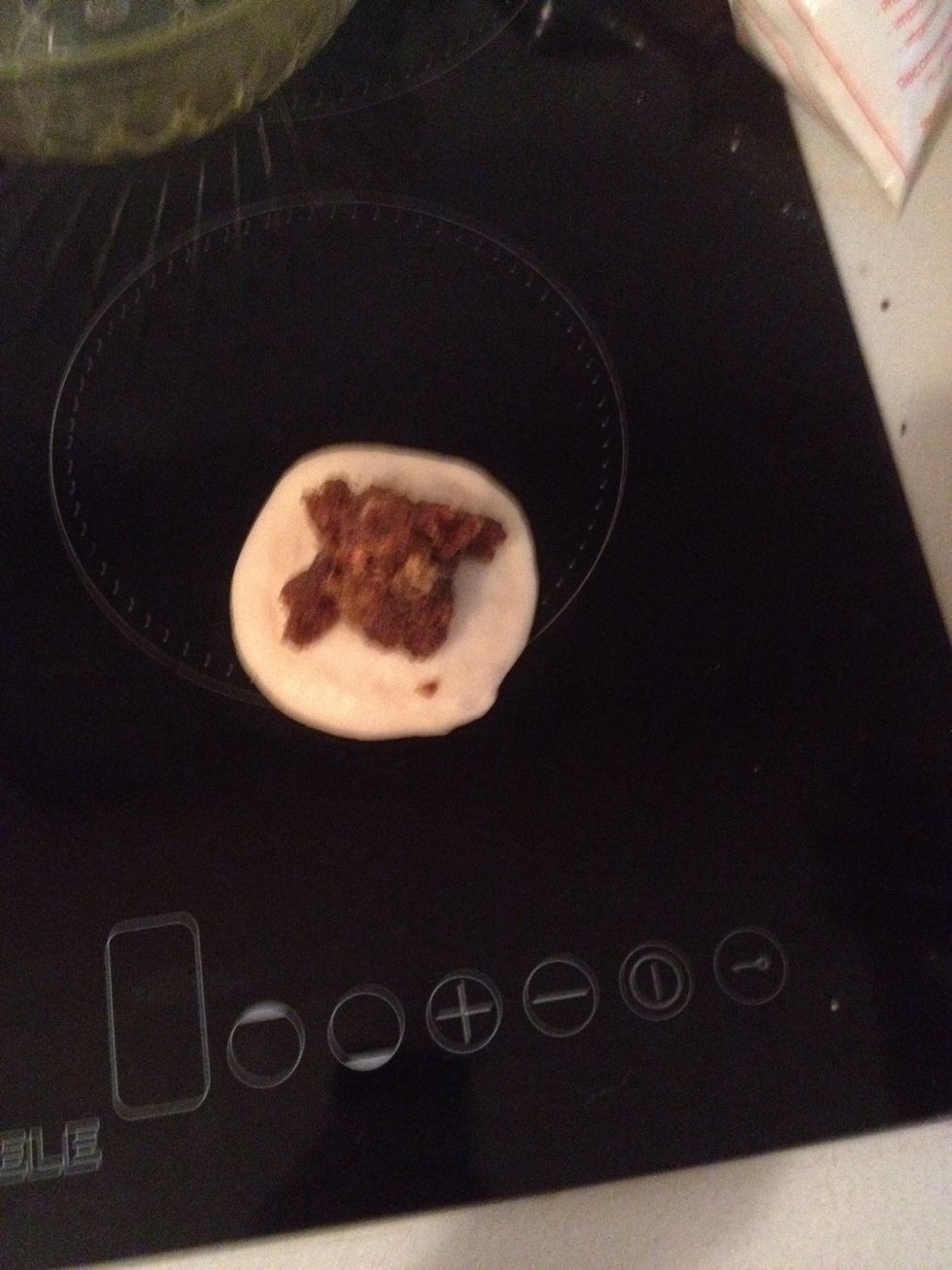 Put the filling in the middle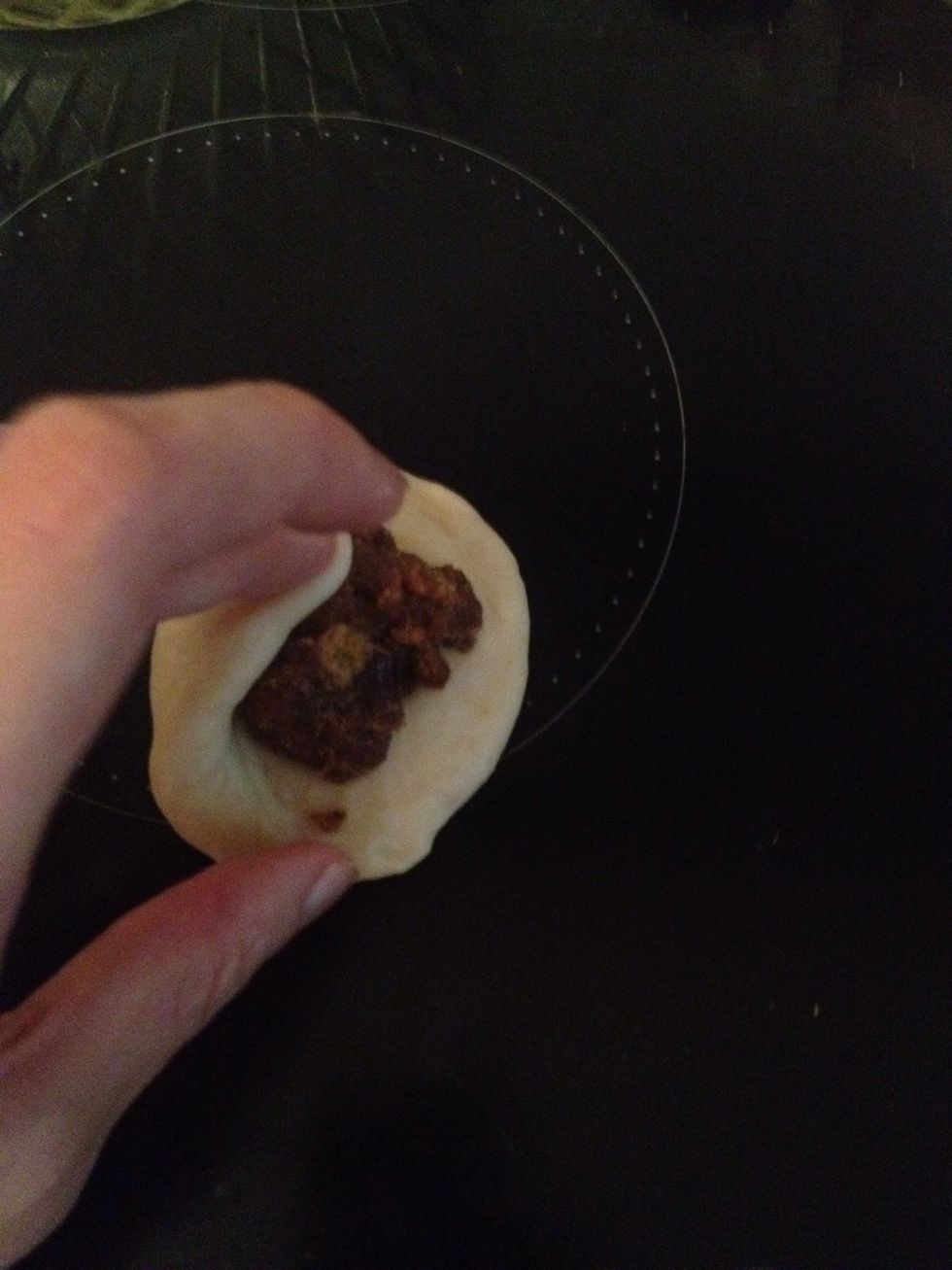 Fold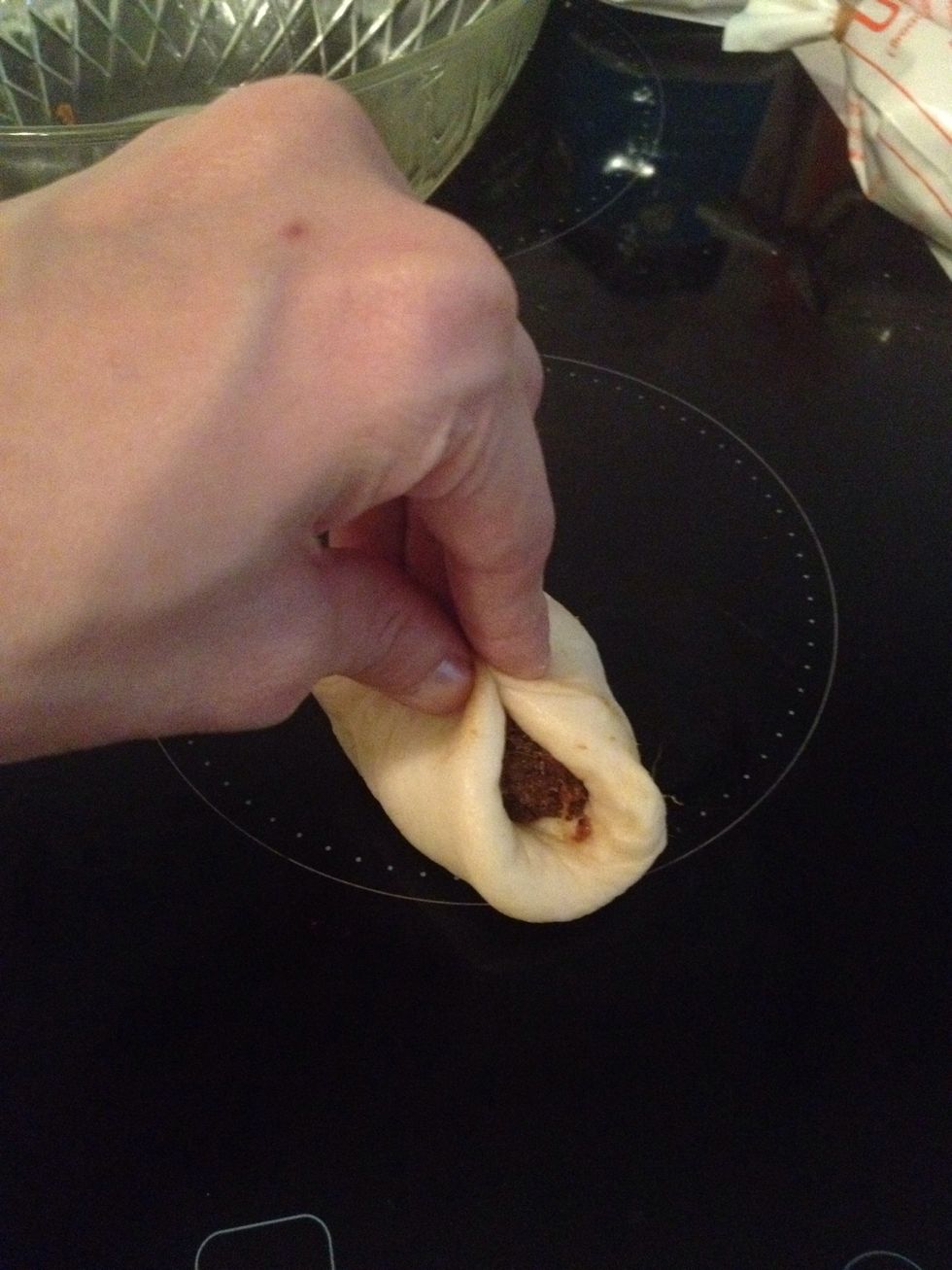 Edge to edge and the other edge.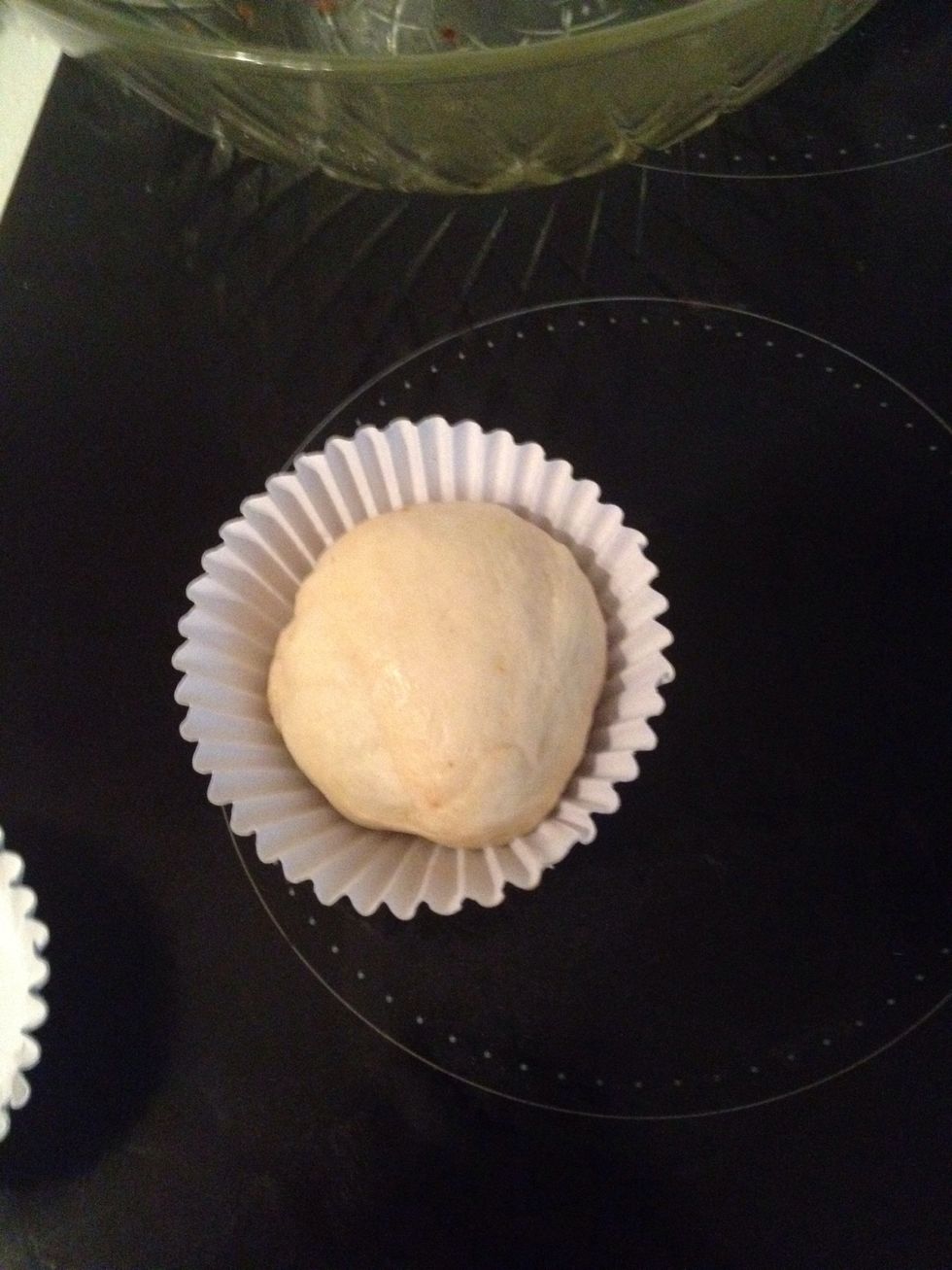 Put it in a cupcake liner.
After making all the buns, use the left over flour by cutting into tiny pieces. Make round shapes.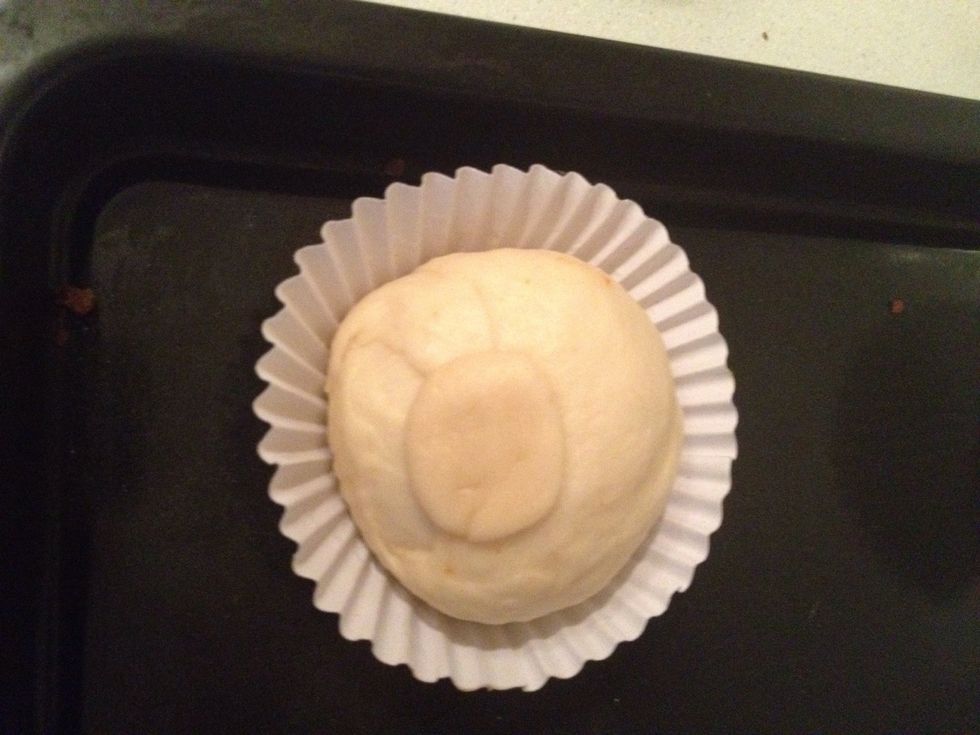 Stick it on the bun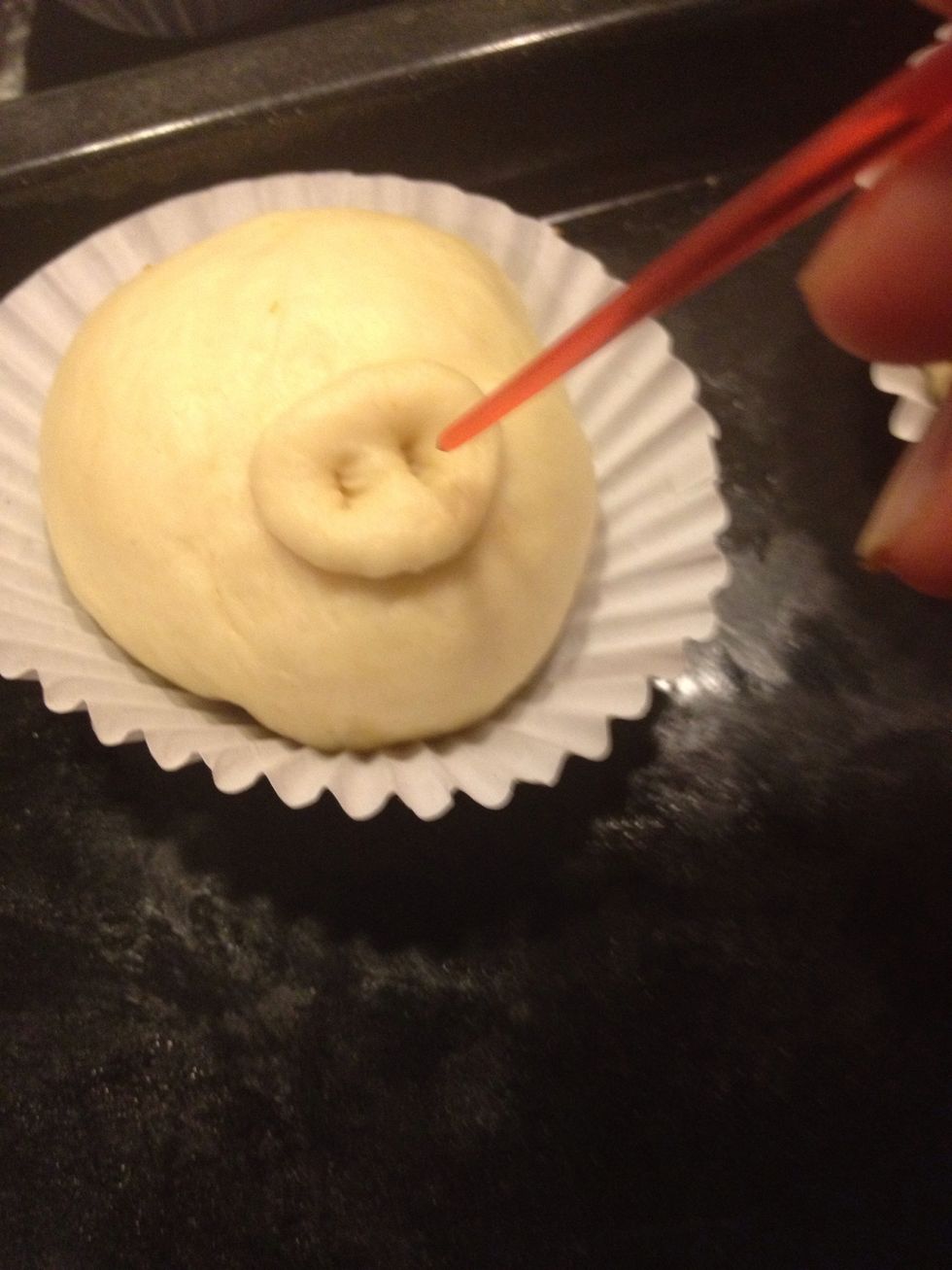 Poke some dents (dont drag the stick, press, press and press). Dont go all the way down, just dimples and dents.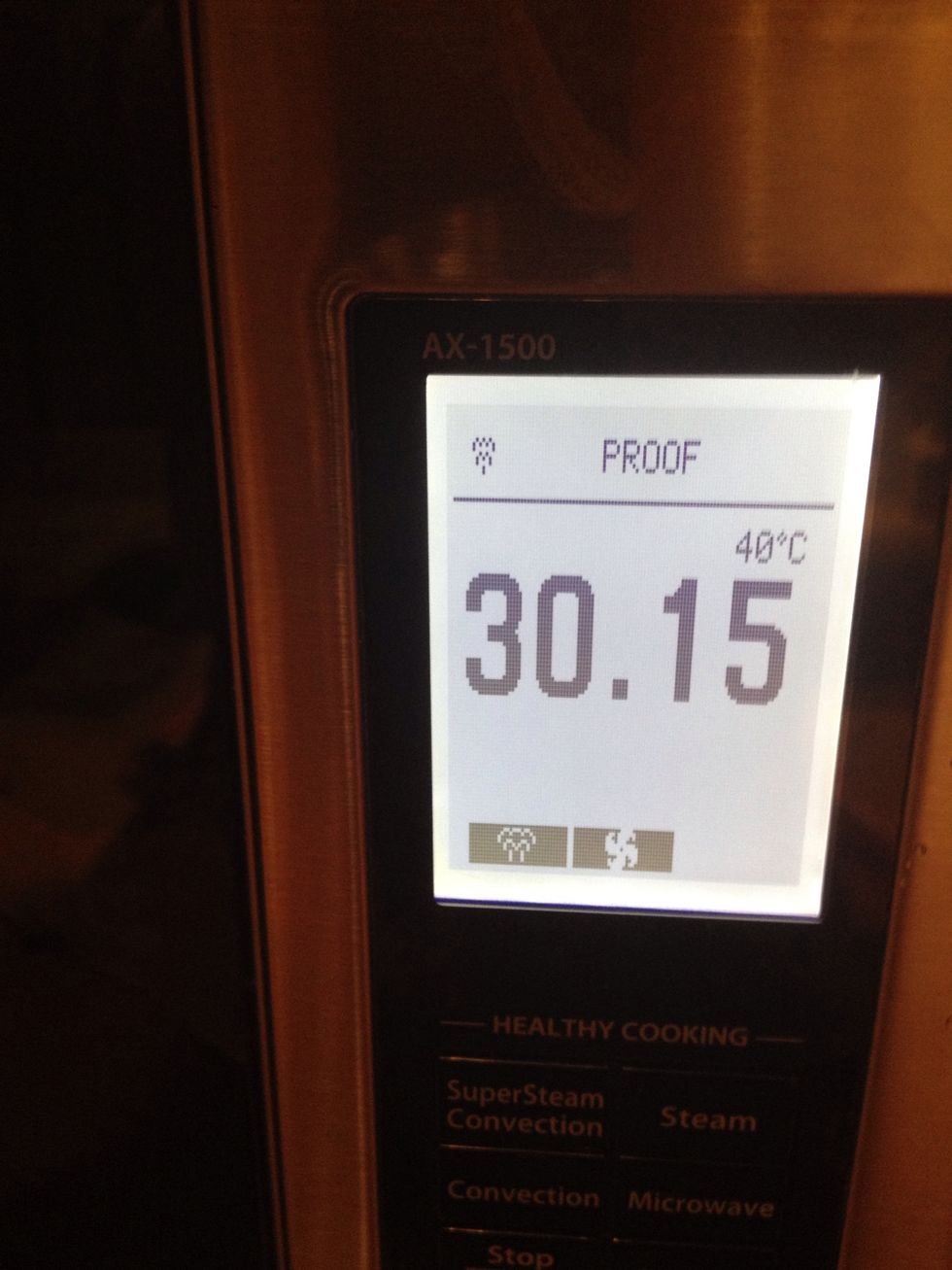 Proof for 30 - 35 min
Can u guess? It's getting twice bigger. Now go preheat the oven to 180 degree C or 350 degree F
Press down the nose, and dent the nosetrills again.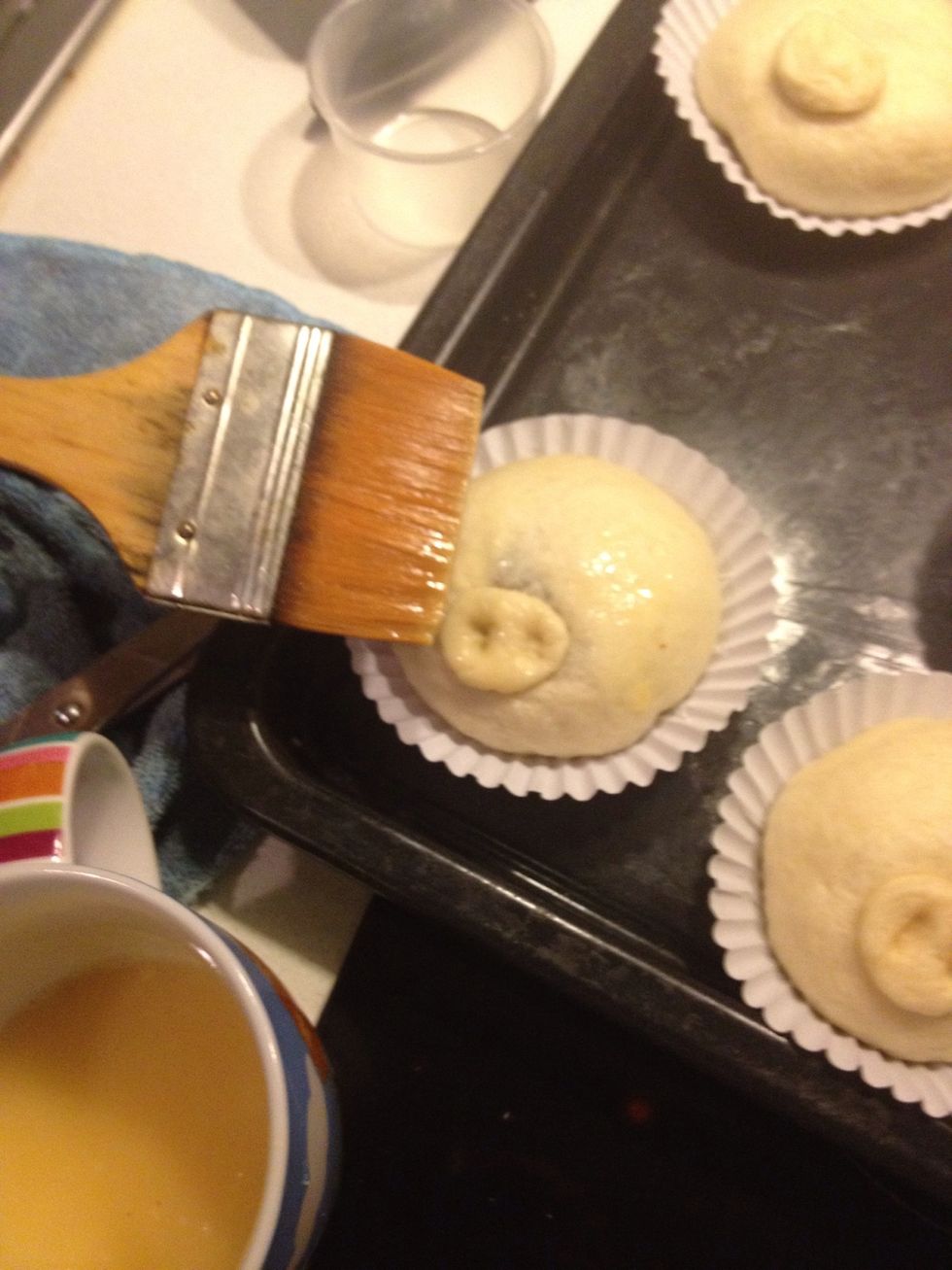 Add bit water to the remaining eggs and brush the egg wash over the bun.
Pipe tomato sauce over the bun...be creative!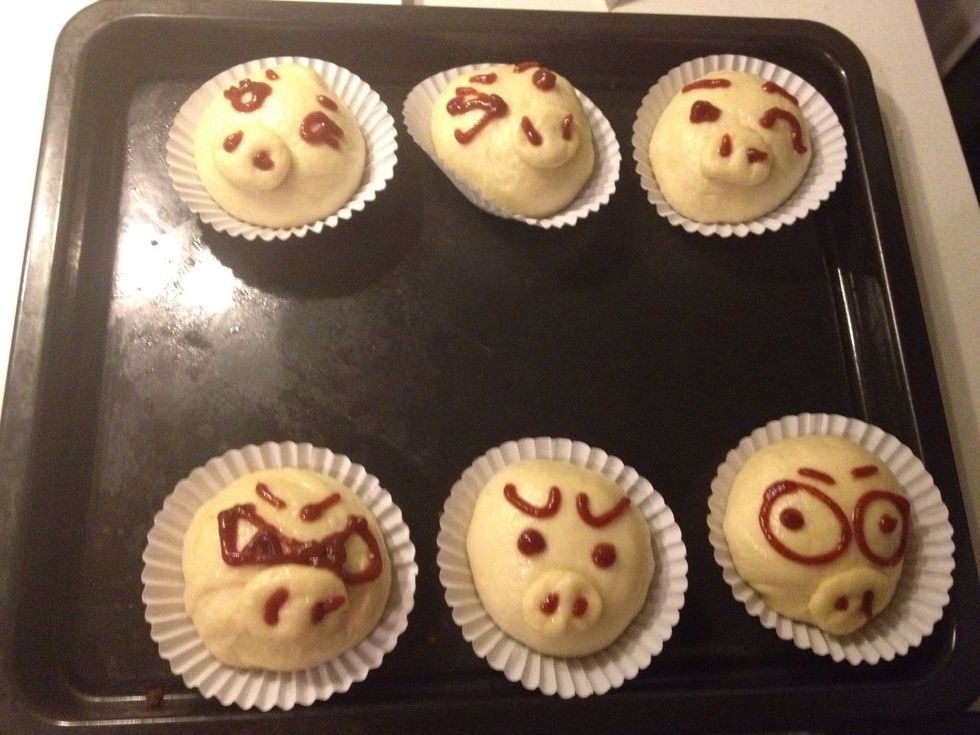 Some more.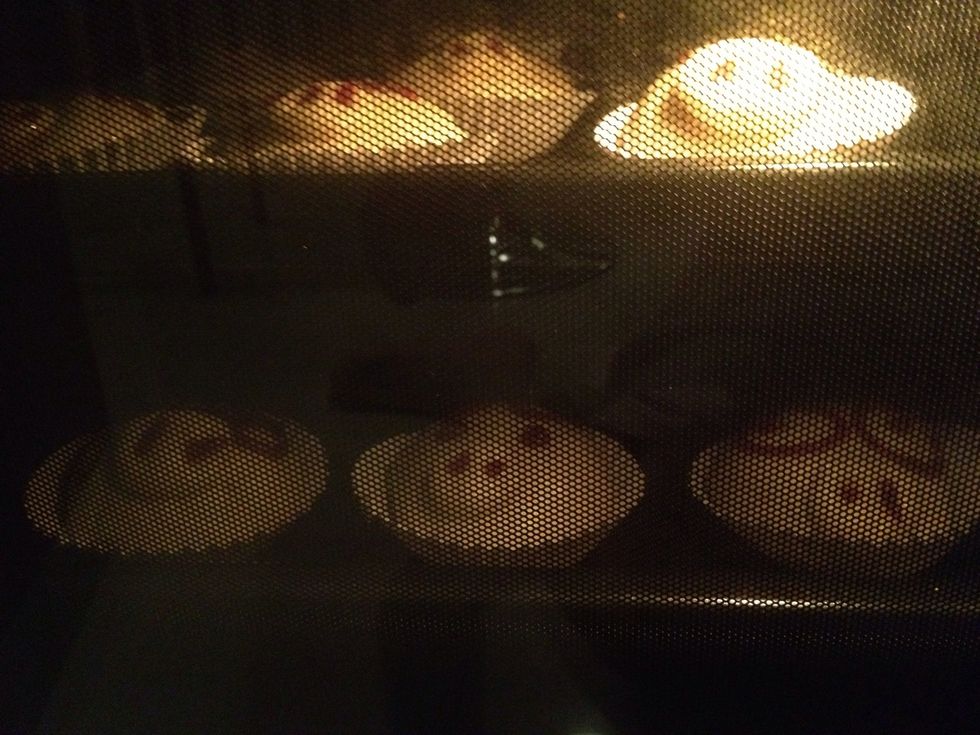 Put them pigs in the oven for around 15 mins.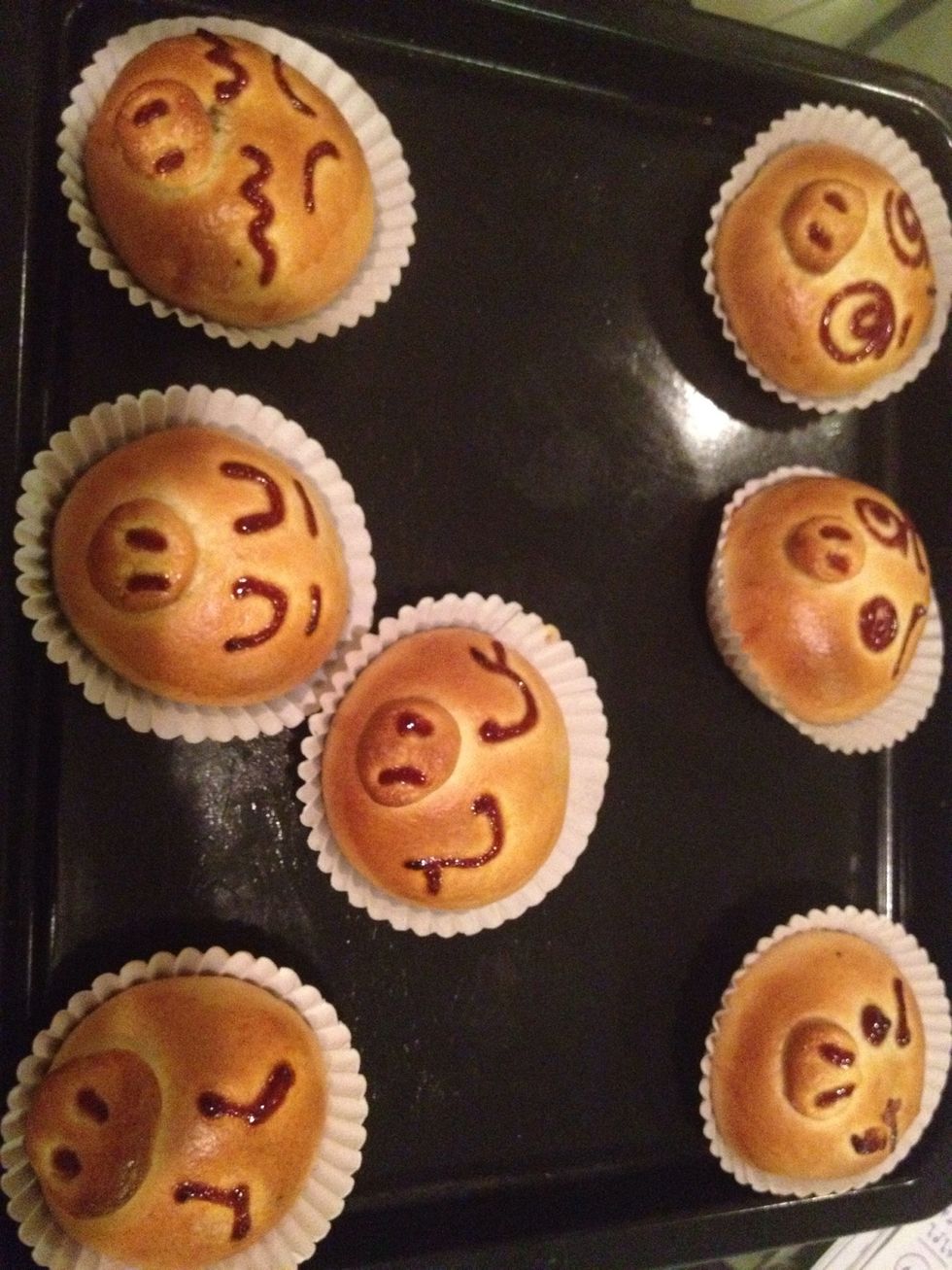 Voila! Cool them down on a rack.
Aren't we cute? Serve us at your party. The guests would love it. Enjoy! 🐷
Per many request, may i add the recipe for bbq pork filling. Sorry, i didnt make it this time, so no photo. Will post update once i make one 😁
BBQ pork filling variation: Pork (red meat) 250g Onion diced1 tbsp Light soy sauce 1 1/2 tbsp Seasoning sauce 1 tbsp Sugar 2 tbsp Tomato sauce 2 tbsp Corn flour (mix w 1tbsp water) 1 1/2 tsp
Mix all the ingredient except onion flour mixture and pork together. Poke the pork with fork throughly. Marinate the pork with the seasoning mixture, rub in as much as possible.
Grill the pork on bbq strove. Make sure you save the marinate juice. If you dont have the bbq strove u can just bake it in the oven for 15 mins (depend on your meat shape).
Dice the pork into tiny chunks. Add the marinating juice to a wok, throw in the onion follow by pork and flour mixture goes in last. Cook until quite dry. There u have bbq pork filling.
For Fillings
150.0g Shredded pork
80.0g Shrimp Chilli paste
For Bread
180.0g Bread flour
120.0g All purpose flour
1.0Tbsp Dry yeast
1.0Tbsp Powdered milk
50.0g Sugar
1.0pch Salt
185.0g Water
20.0g Egg (1/2 a beaten egg)
50.0g Butter (solften)
Cupcake liners
Goi Haru
I love cooking & baking. I got recipes from people I met, some were adapted from classic recipes. I hope you enjoy them. Cook Bake Share & Enjoy!