Start by cracking the eggs in to the bowl.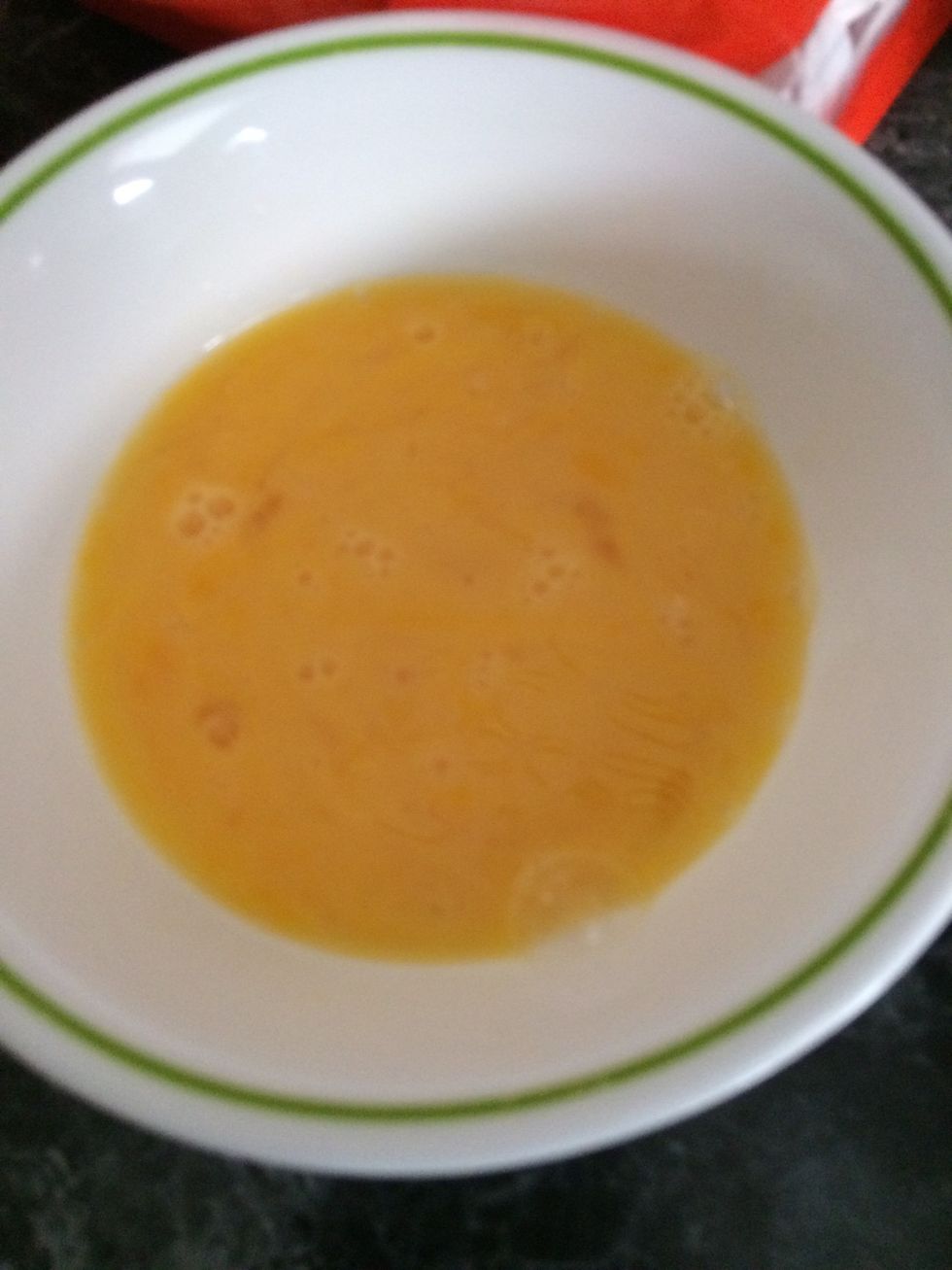 Lightly beat the eggs using the whisk.
Add 1/2 a teaspoon of Sriracha.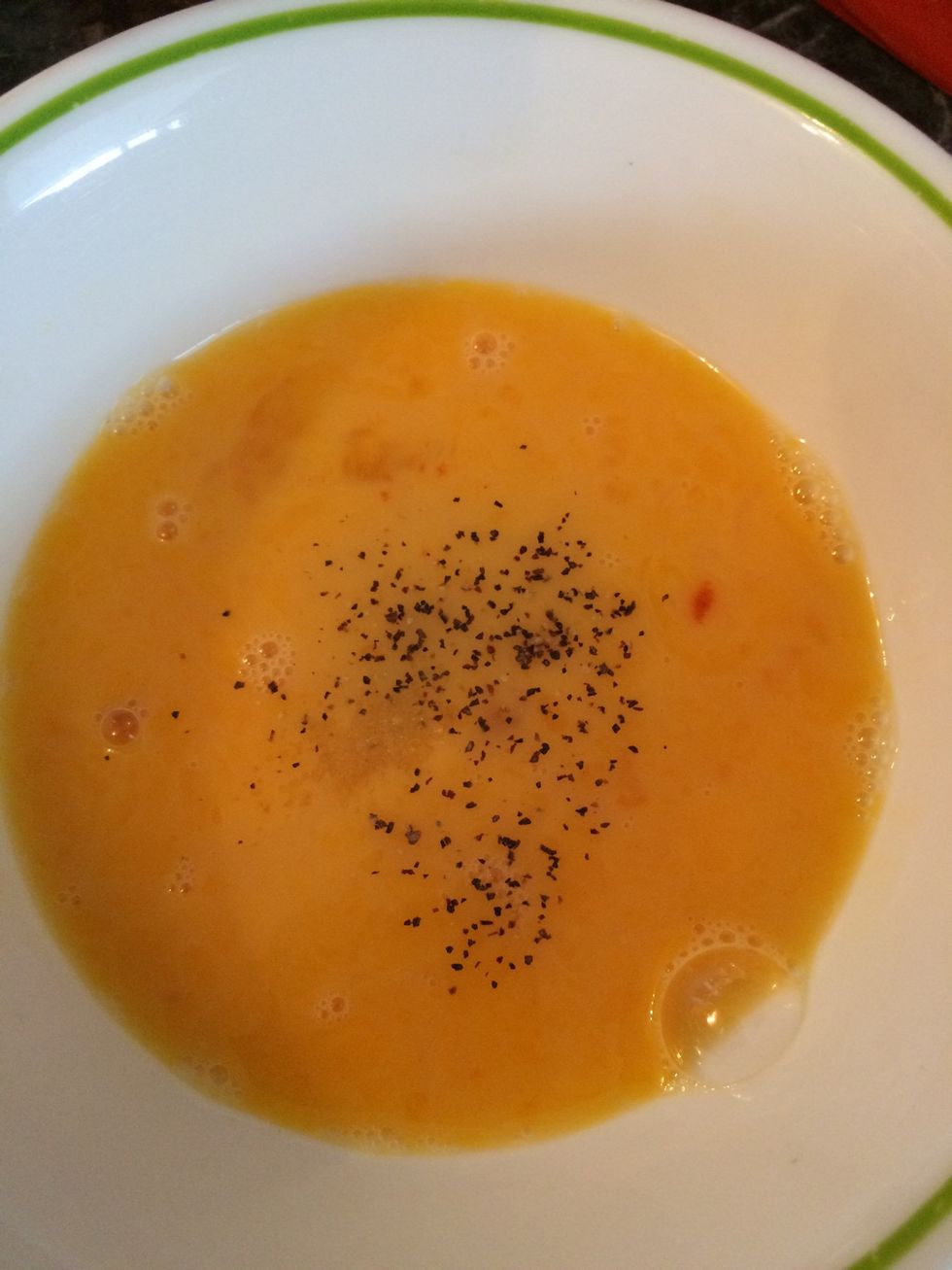 Add 2 pinches of black pepper.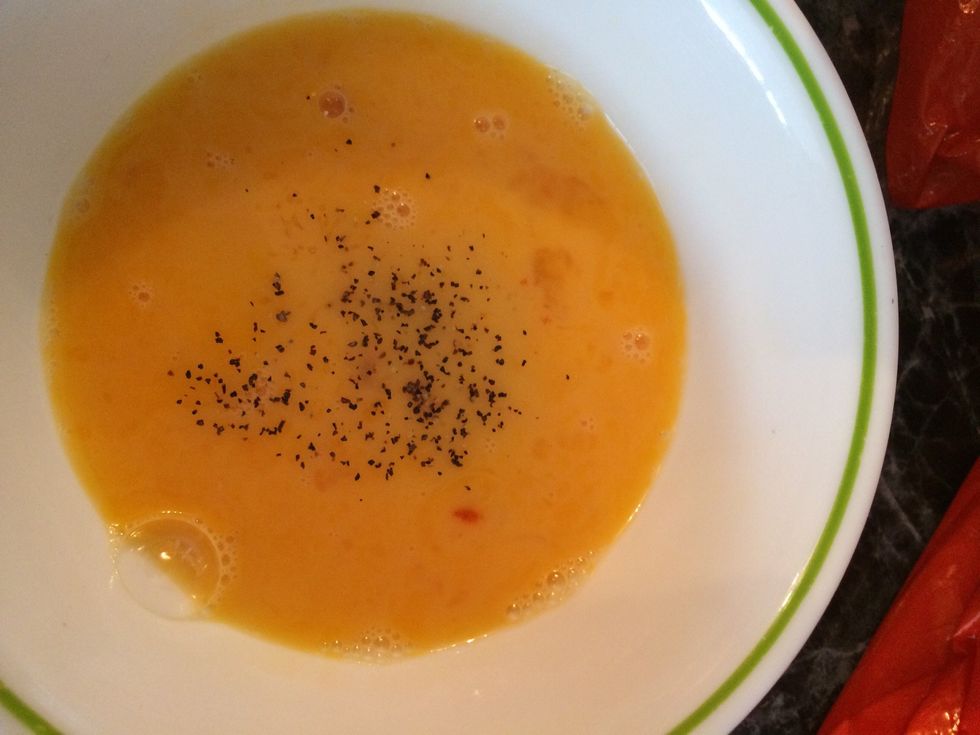 Add 1 pinch of salt. The salt fell straight to the bottom before I could get s picture.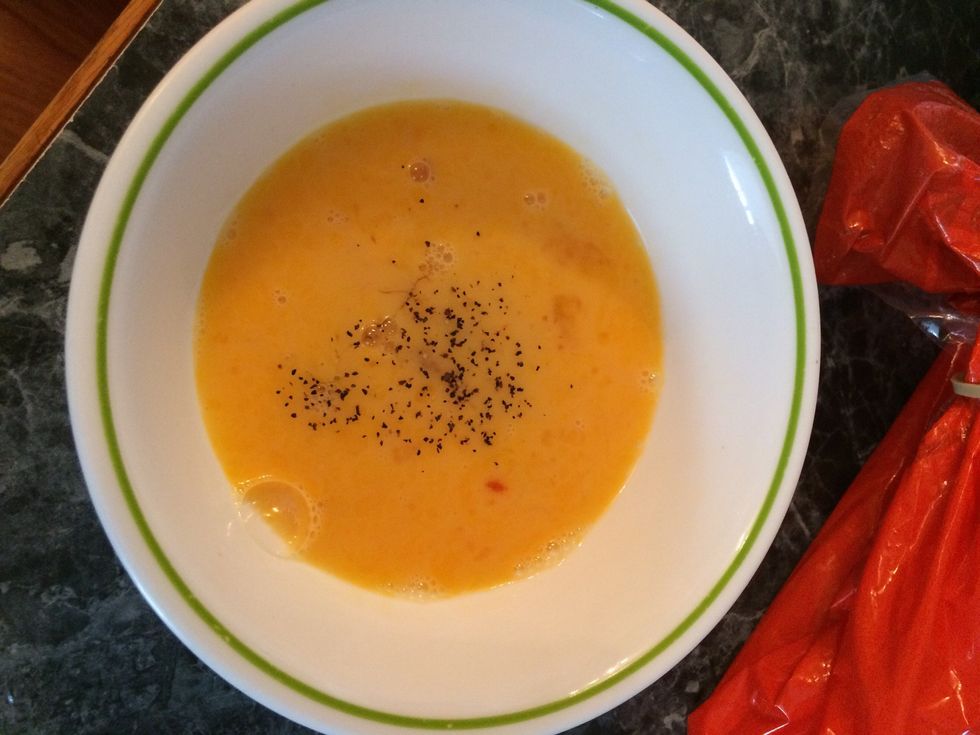 Add 1 teaspoon of soy sauce. Now you're done with the ingredients.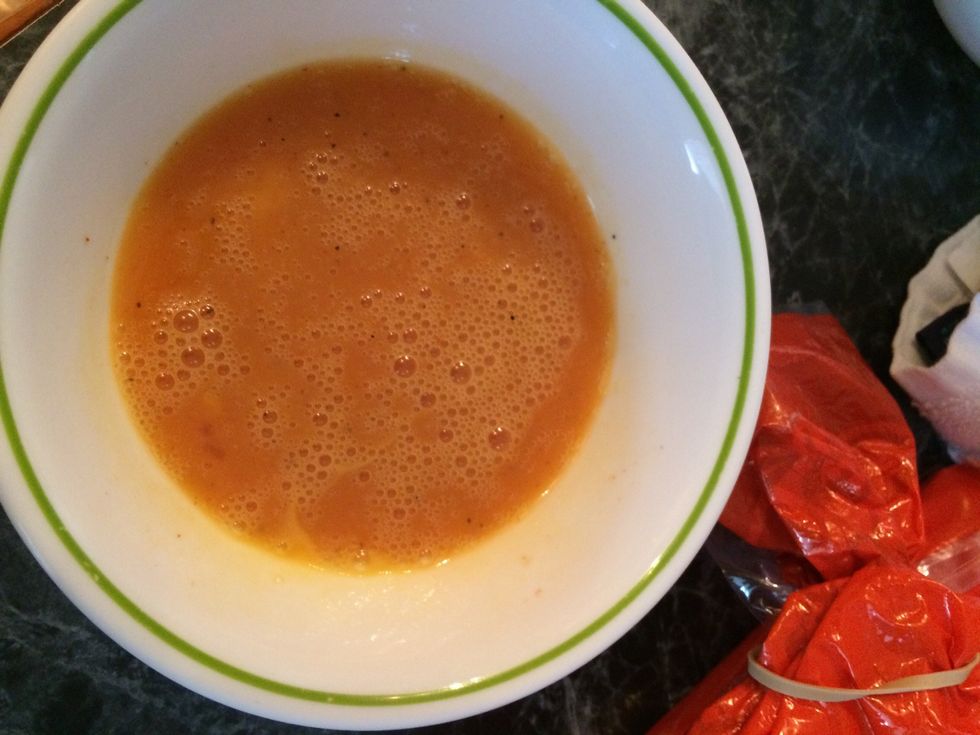 Use the whisk from earlier to beat eggs once more.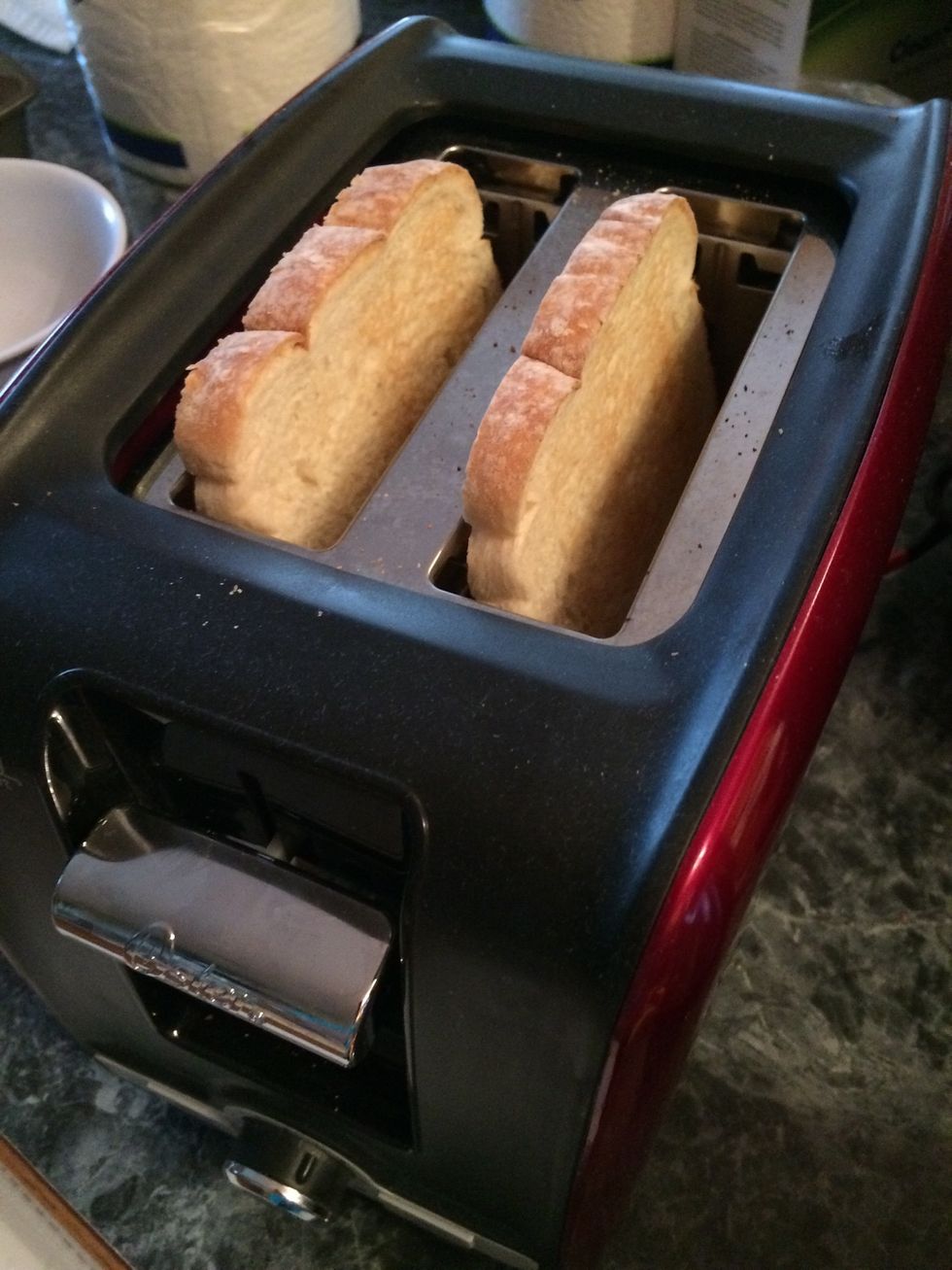 Before you pour the eggs into the pan, put the 2 slices of bread into the toaster and let it toast.
Heat the pan to level 8, then pour the olive oil into the pan and spread it around. Spread it around most of the pan.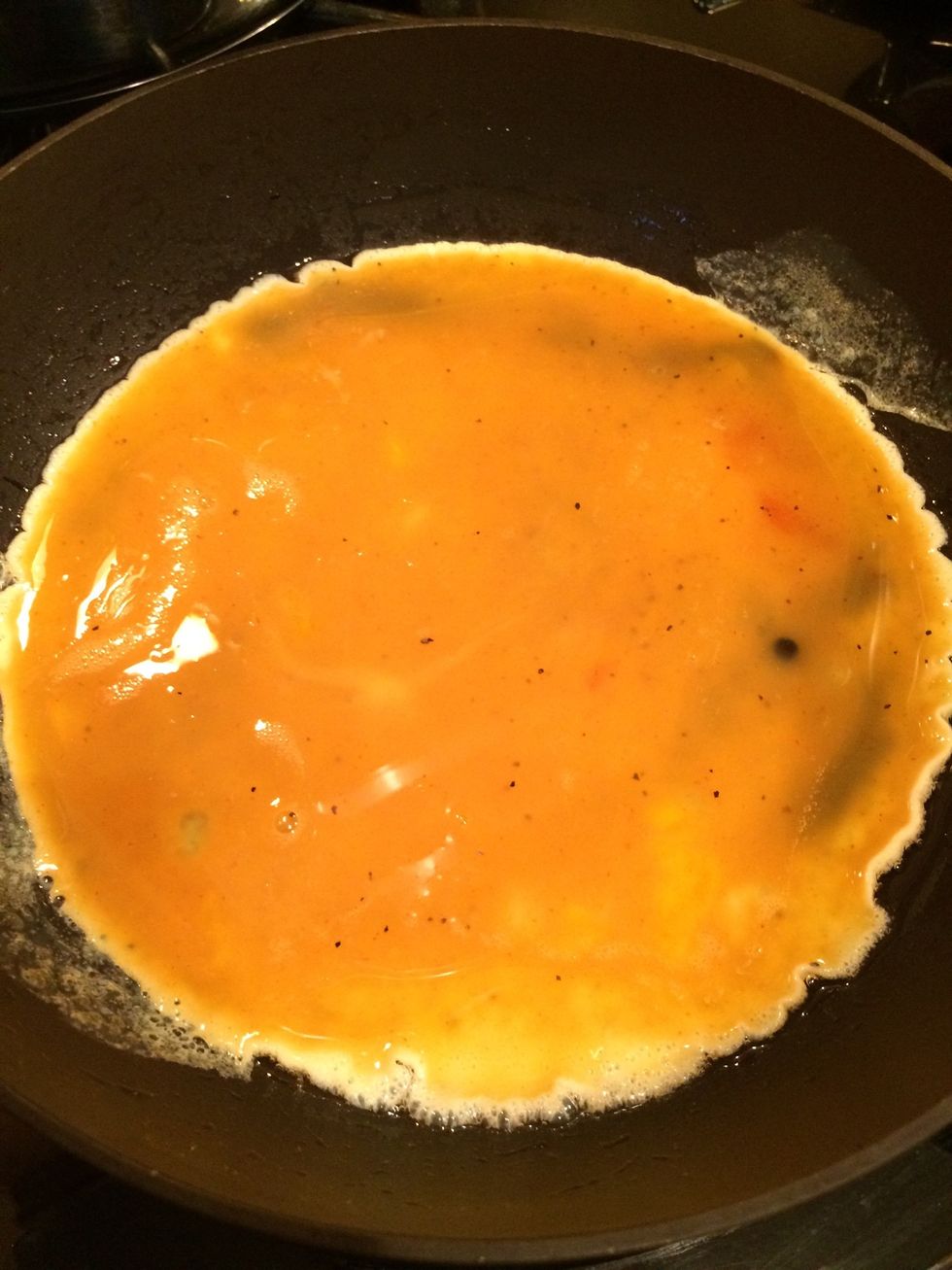 Pour the eggs in to the pan and start cooking.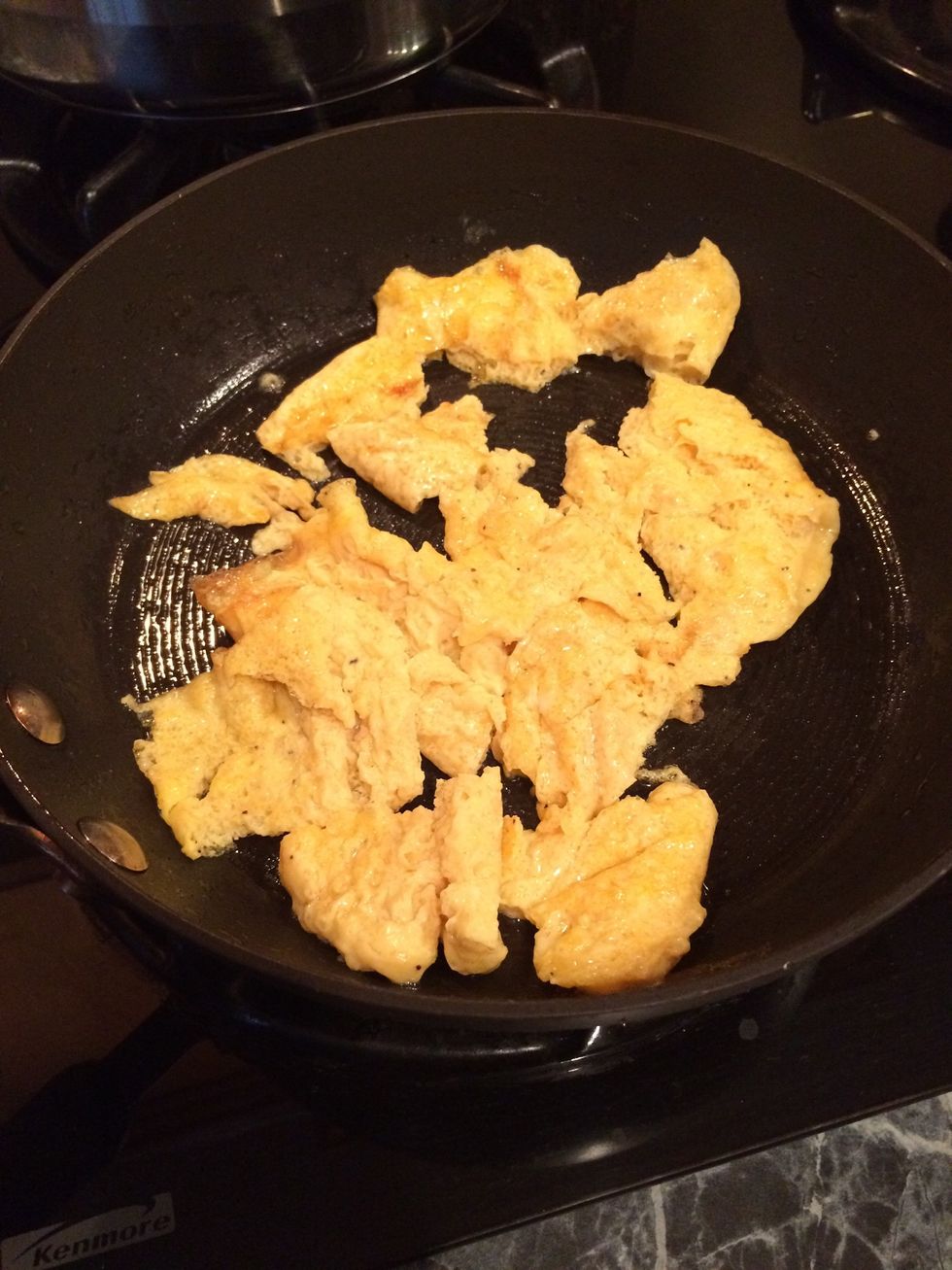 Cook the eggs until they are bright and shiny with a little brown spots.
Grab a plate. Put the eggs, toast and your spoon and enjoy!
Basic skills with a stove. For ages 8 and up. If you're younger than 12 make sure you have parent supervision.
2.0 Eggs
1.0tsp Soy sauce
2.0pch Black pepper
1/2Tbsp Sriracha
1.0pch Salt
2.0 Slices of bread
1.0 Bowl
1.0Tbsp Olive oil
1.0 Plate
1.0 Spatula
1.0 Tablespoon
1.0 Spoon
1.0 Toaster
1.0 Teaspoon