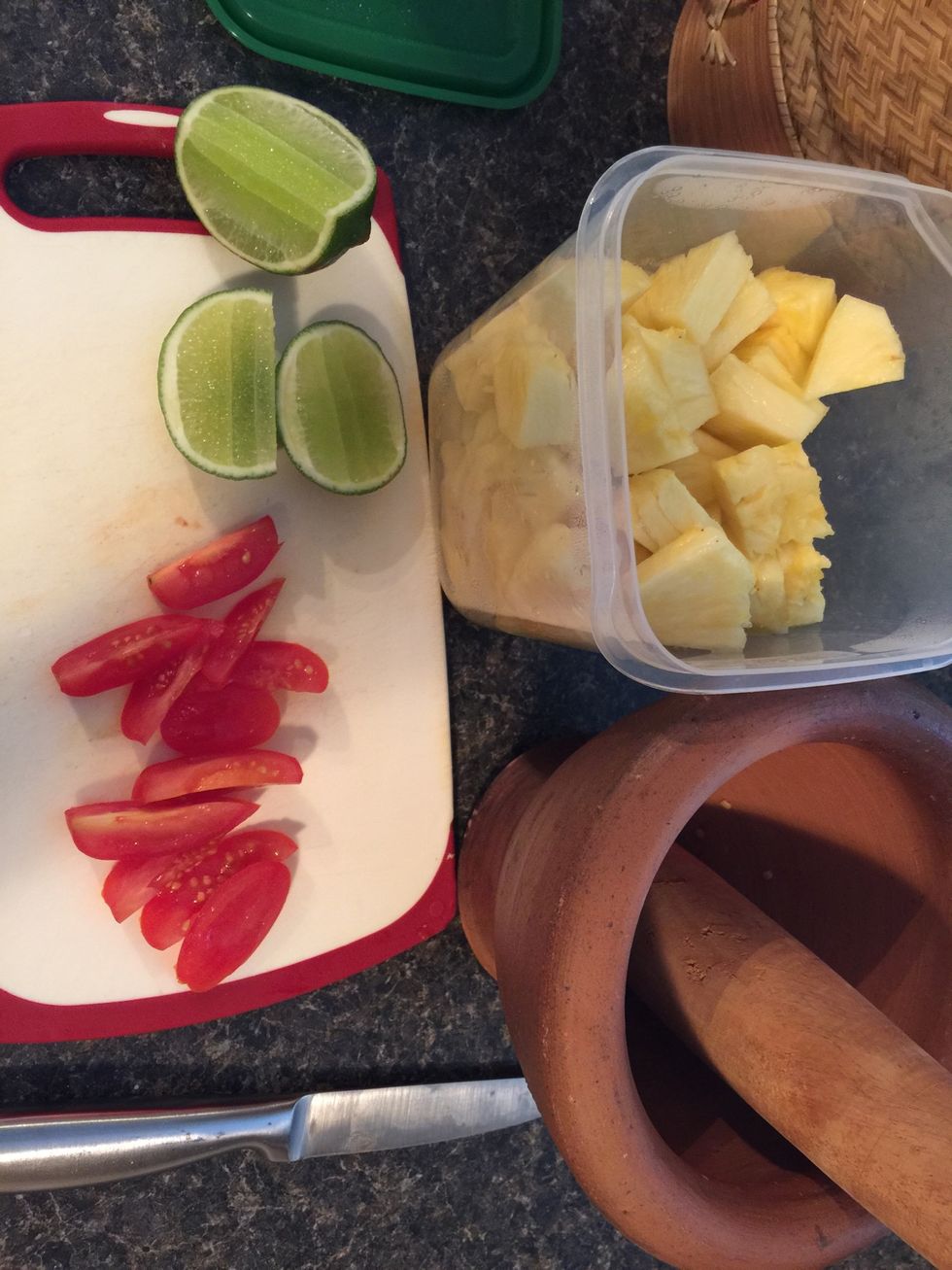 I cut up a pineapple into bite sized chunks. Also I cut 2 grape tomatoes into smaller pieces. I used a small pestle and mortar since I made enough for one person. 😀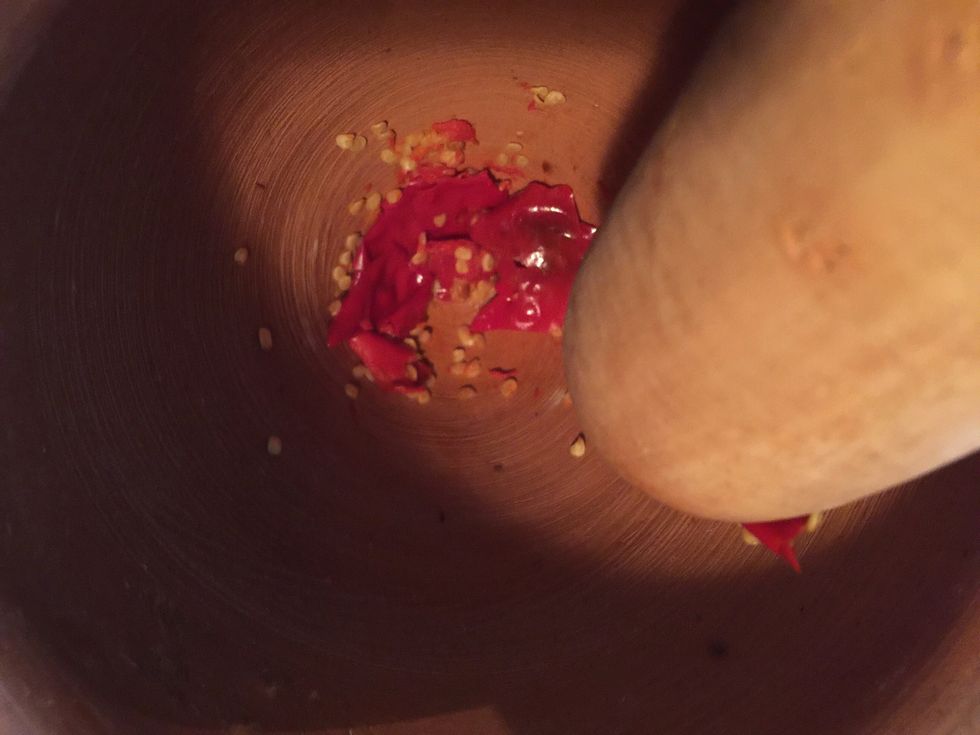 I smashed about 4 chili peppers.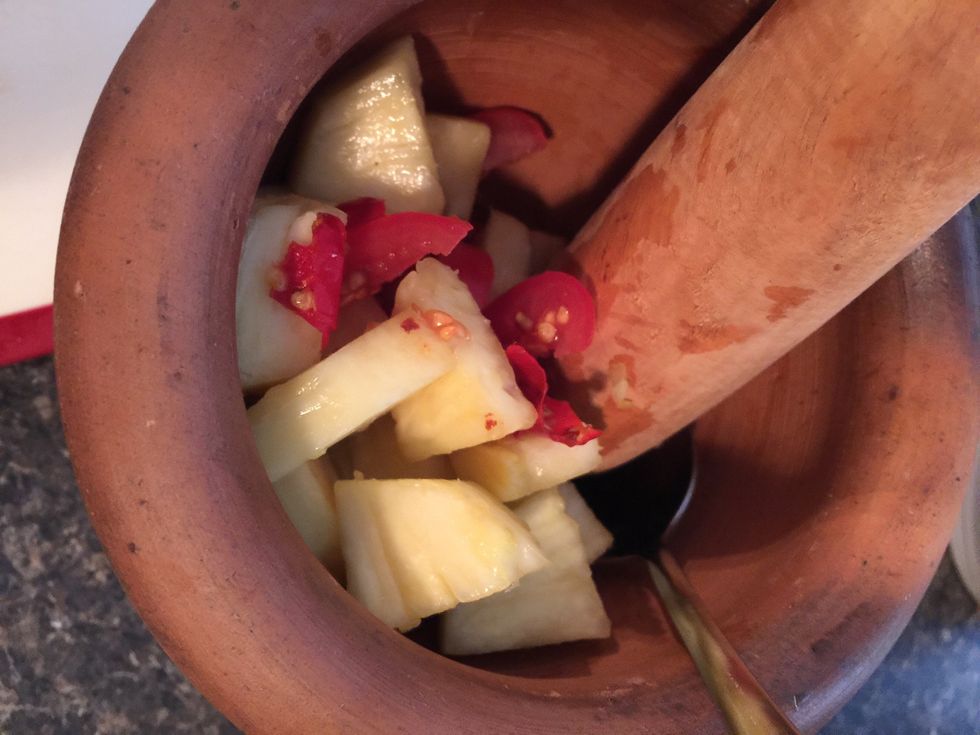 Next, add some pineapples and the tomatoes. Smash them all together to get some good juice out from the pineapples.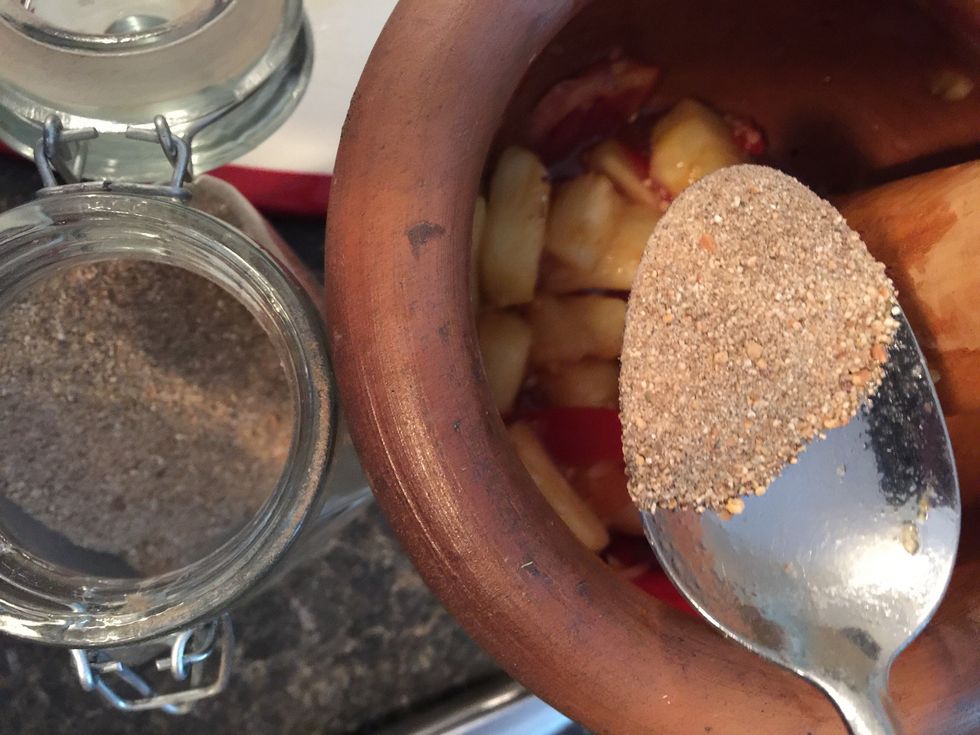 Next add some toasted rice. I like a little more so I added about half a spoonful. Also add padek and fish sauce. I added 2 spoonfuls of padek and a spoonful of fish sauce at this point.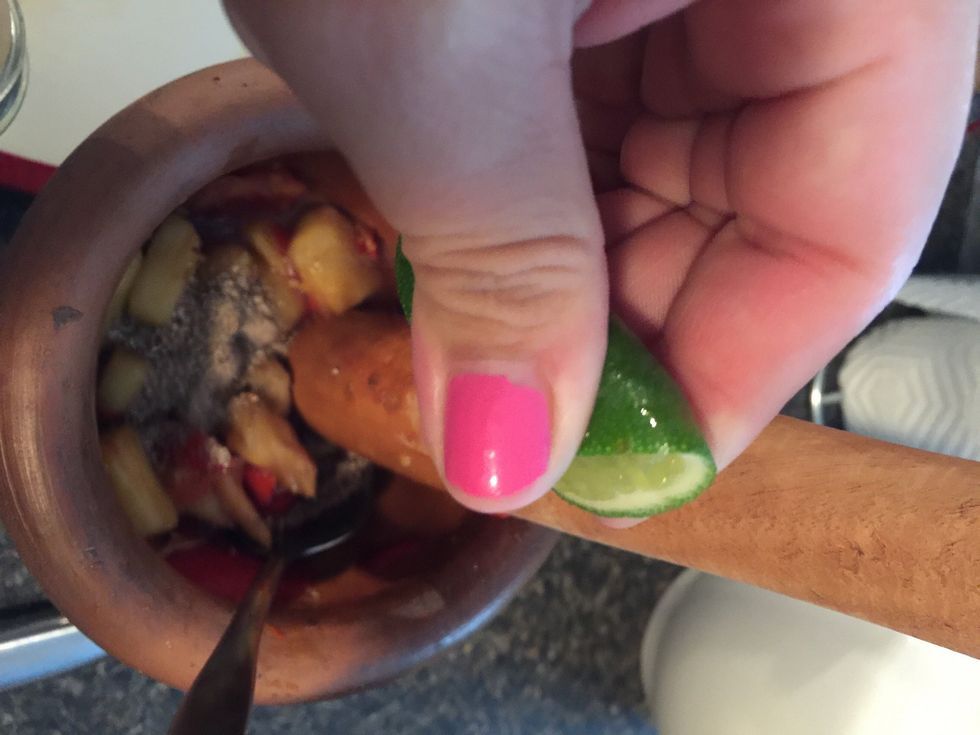 Squeeze some lime. Keep stirring and smashing a little more and taste the pineapple to see if it tastes good. I added a little more fish sauce and squeezed a little more lime.
Done! Bon Apetit! 😋🍍🔥
Fish sauce
Fermented fish sauce (padek)
Fresh Pineapple chunks
Thai birdeye Chili Peppers
Toasted rice (kao kua)
Cherry or grape tomatoes
Lime juice