a twist of Indonesian side dish of "bakwan jagung"
30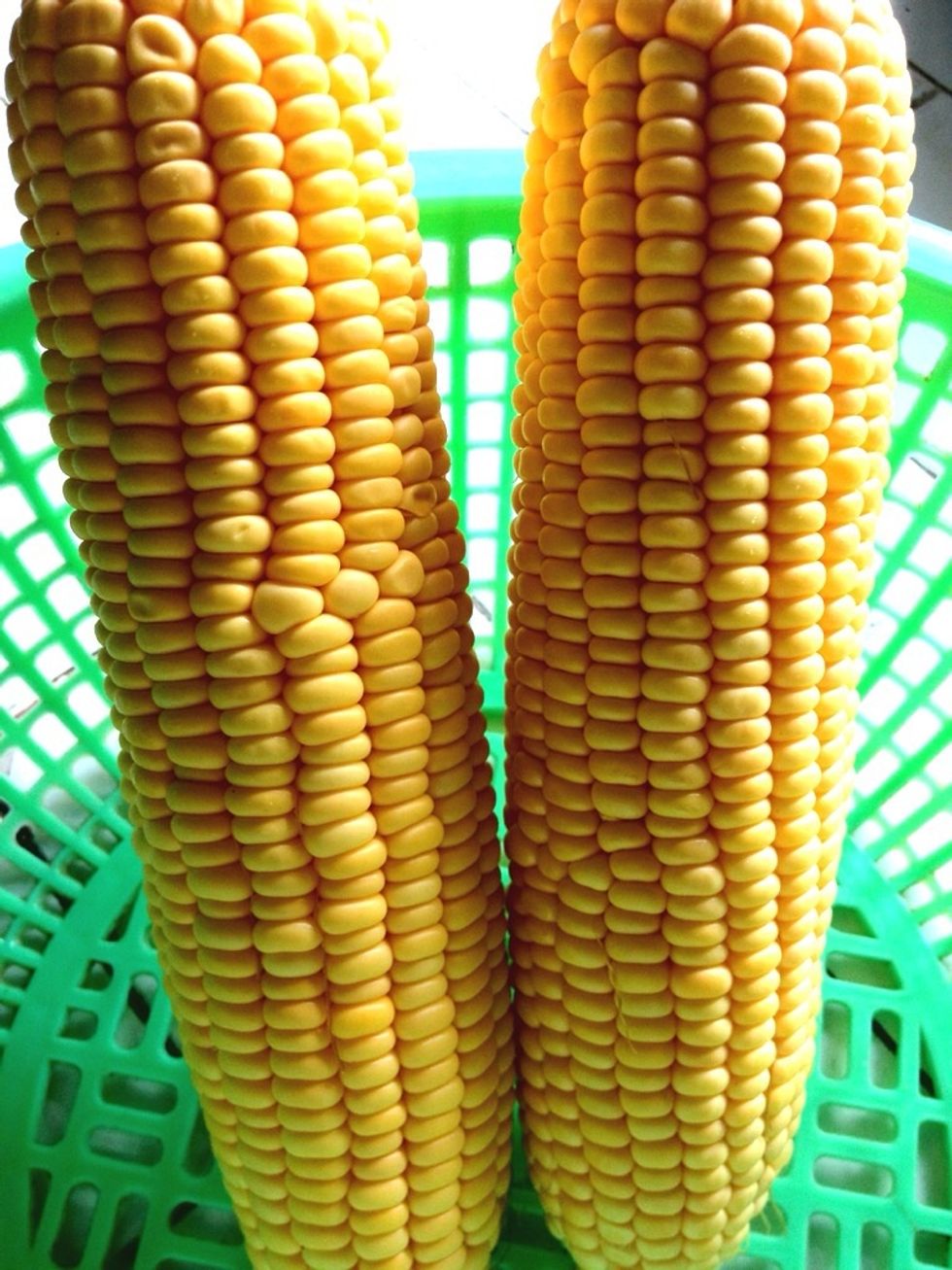 Prepare 2 sweet corn cobs. Jump to step 3 if you're using canned corn kernels.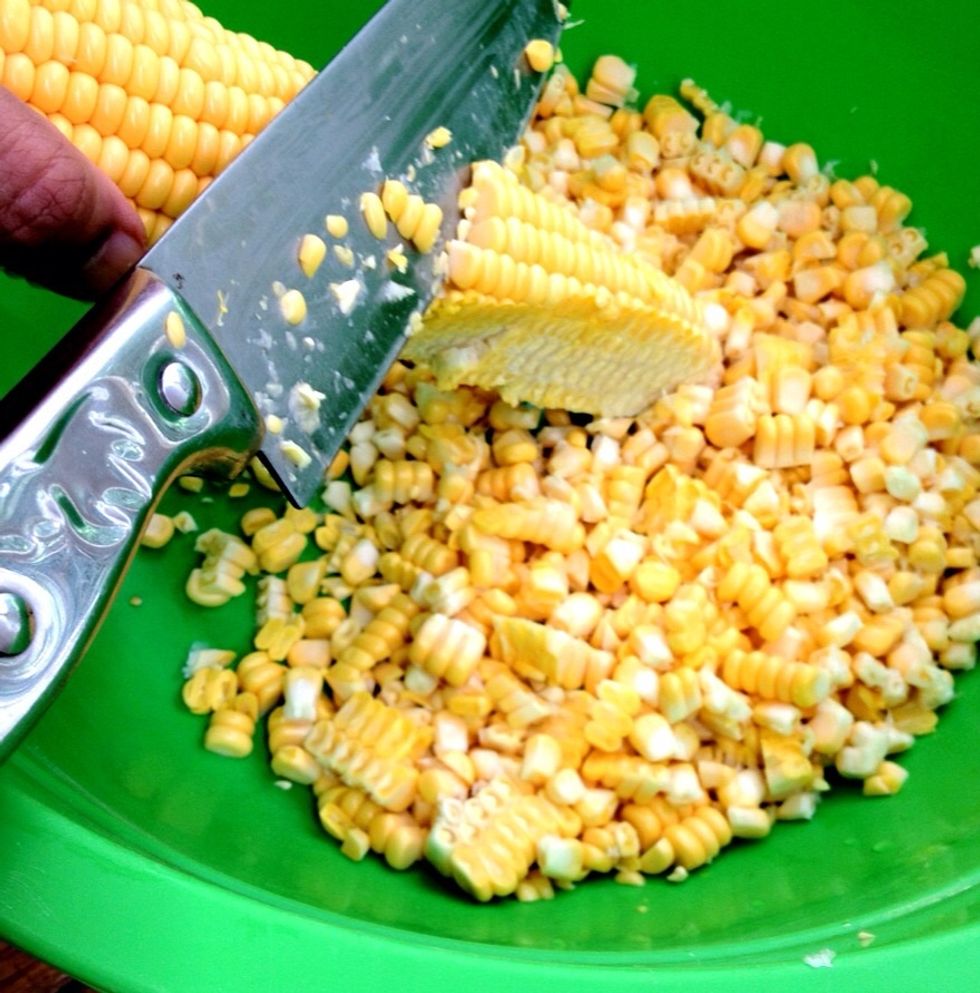 Remove the kernels using a sharp nice.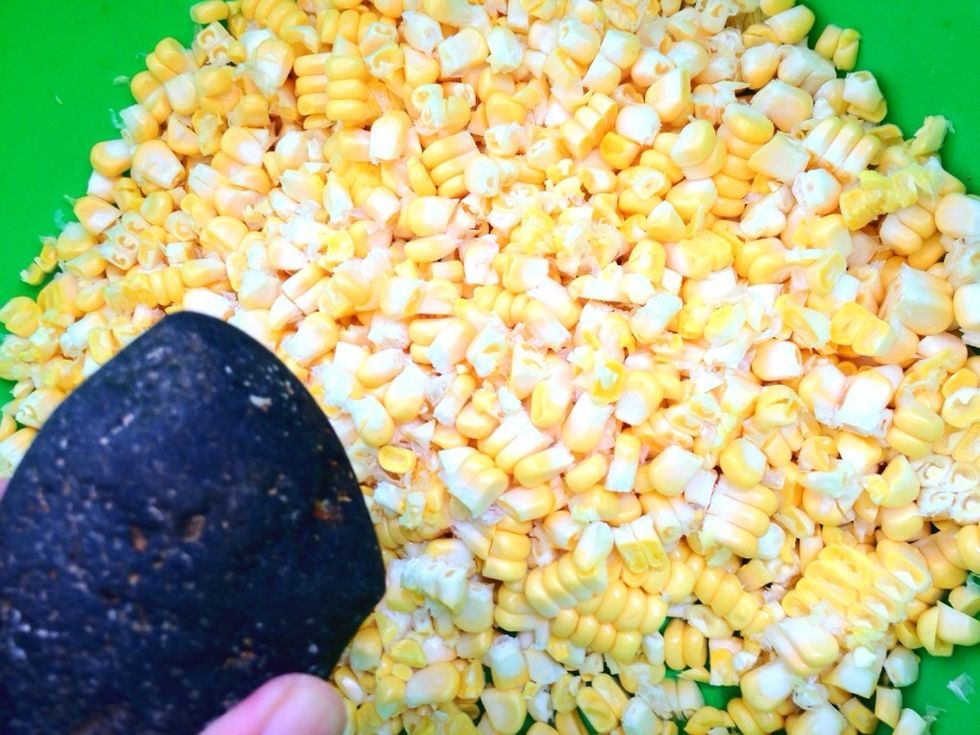 Roughly mashed your corn kernels. Just slightly to make it soft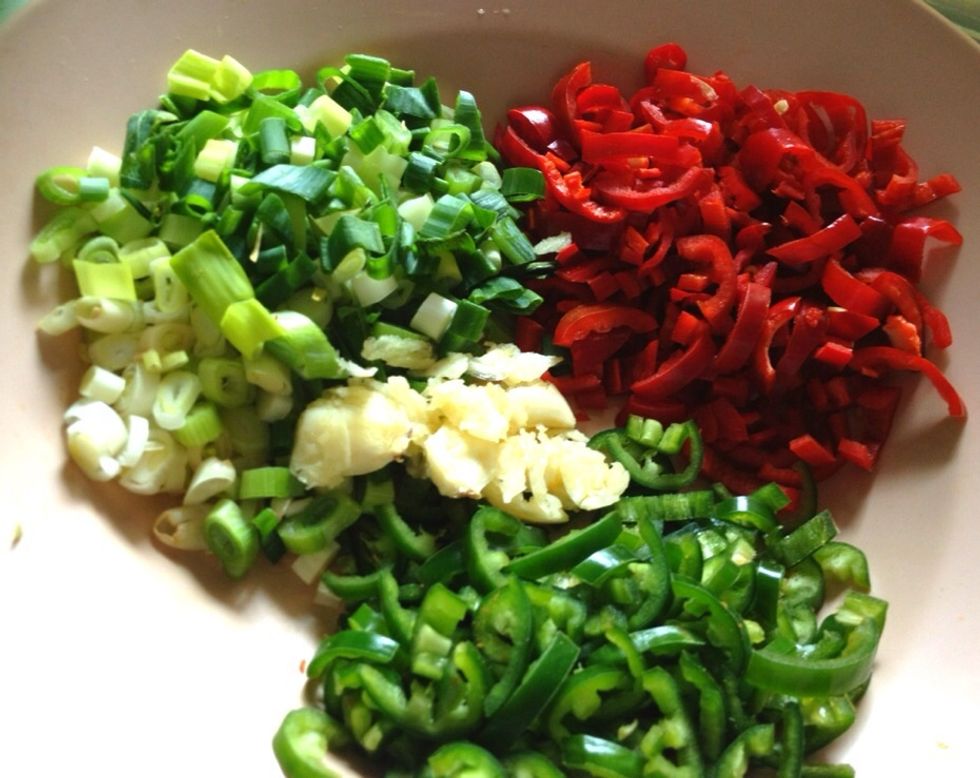 I use finely chopped of 1 garlic, 2 green chilis, 2 red chilis and 2 spring onions. Please adjust the chilis according to your likey.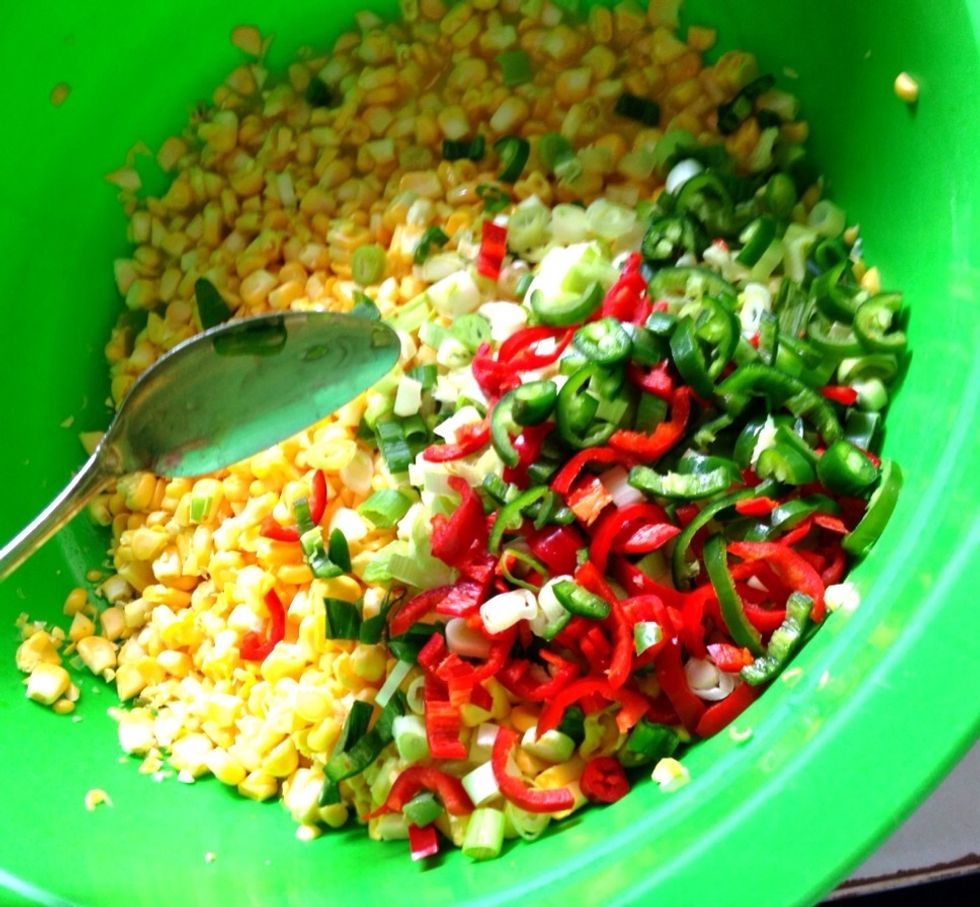 Add in all of the chilis and garlic to the corn mixture. You may also add the salt, ground cumin, garam masala and curry powder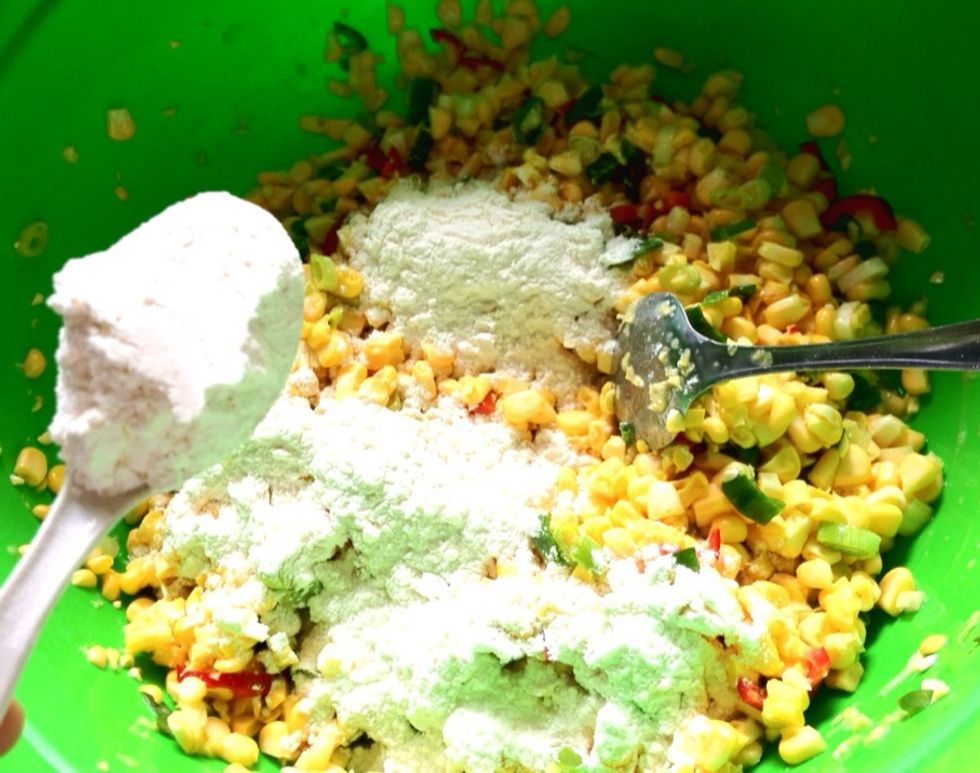 Add in 10 tbsp of flour into the corn mixture
Whisk 2 eggs and add in the corn mixture
Let it rest for at least 30 mnts.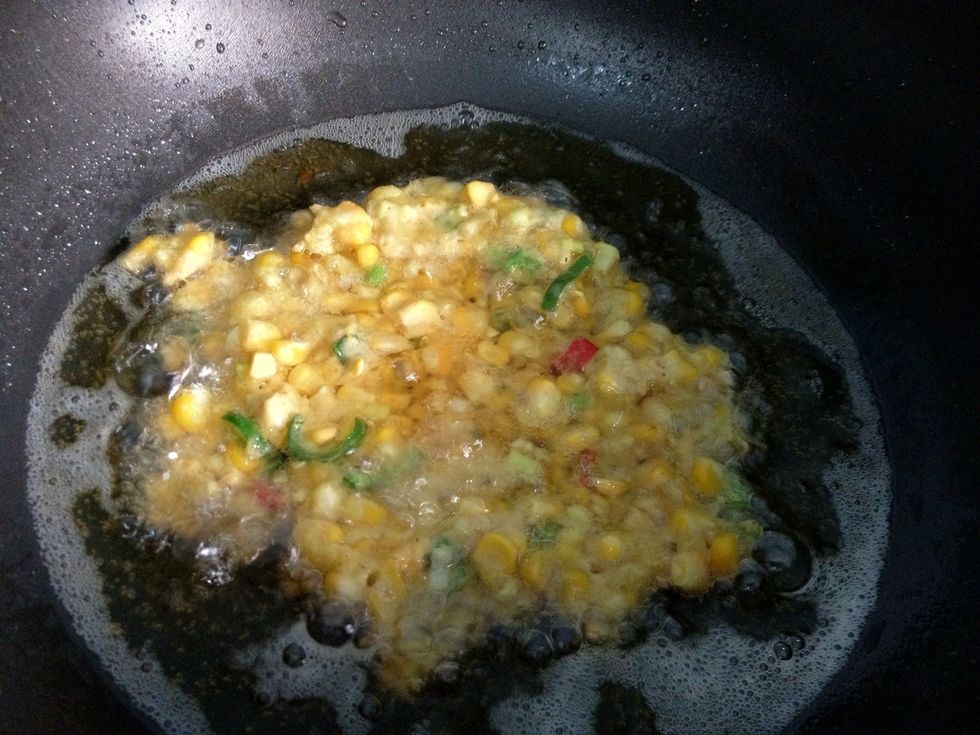 Spread some of the mixture and pan-fried it. I pan-fried my fritters with canola or sunflower oil. But using other kind of oil will do ok. Fry 2-3 minutes on each side.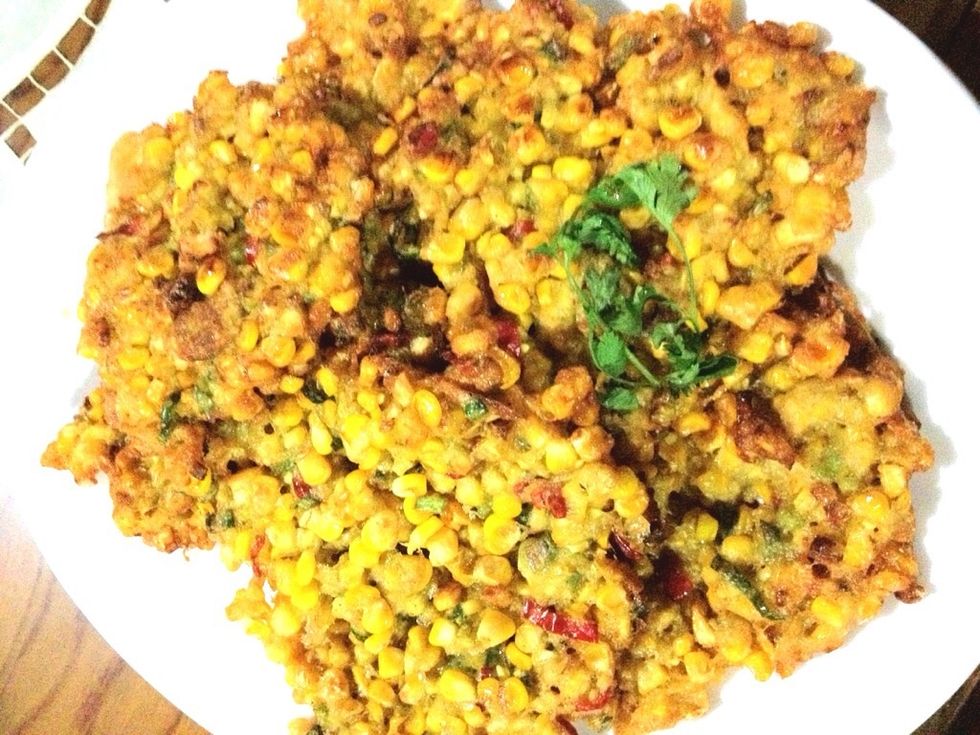 Best serve with warm jasmine rice, or just have them as snacks. Enjoy!
2.0 sweet corn cobs OR
1/2 cans of corn kernels
1.0 garlic medium side
2.0 green chilis
2.0 red chilis
2.0 spring onions
1.0tsp garam masala
1.0tsp ground cumin
2.0tsp kosher salt mix (I use shallots and chives mixture
1.0tsp curry powder
Putri Lah
a foodperiment and a foodventorous, an Orca lover and a simple person who enjoys cozy places, good music and good books.