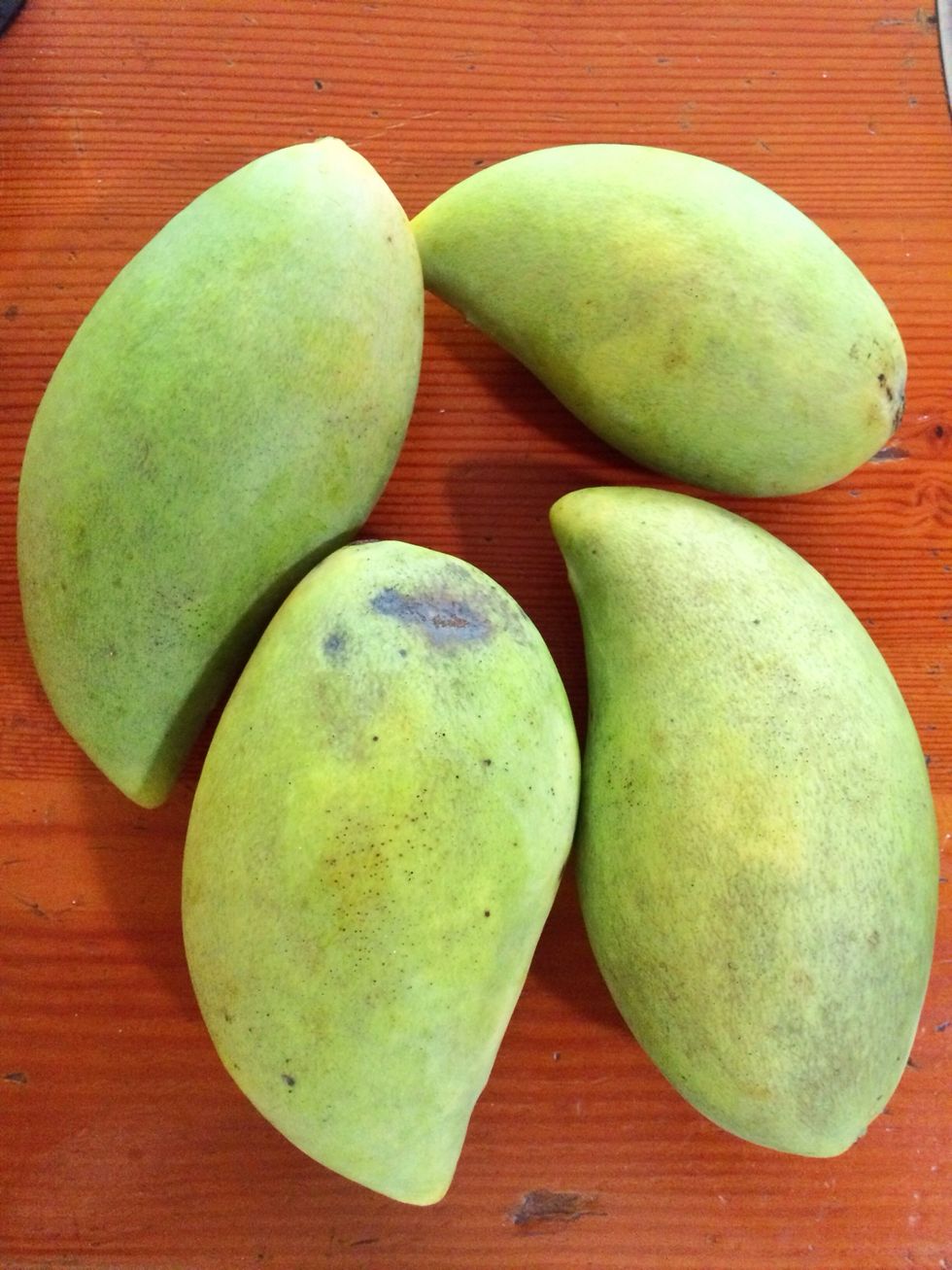 Choose raw mangoes that are firm and tangy.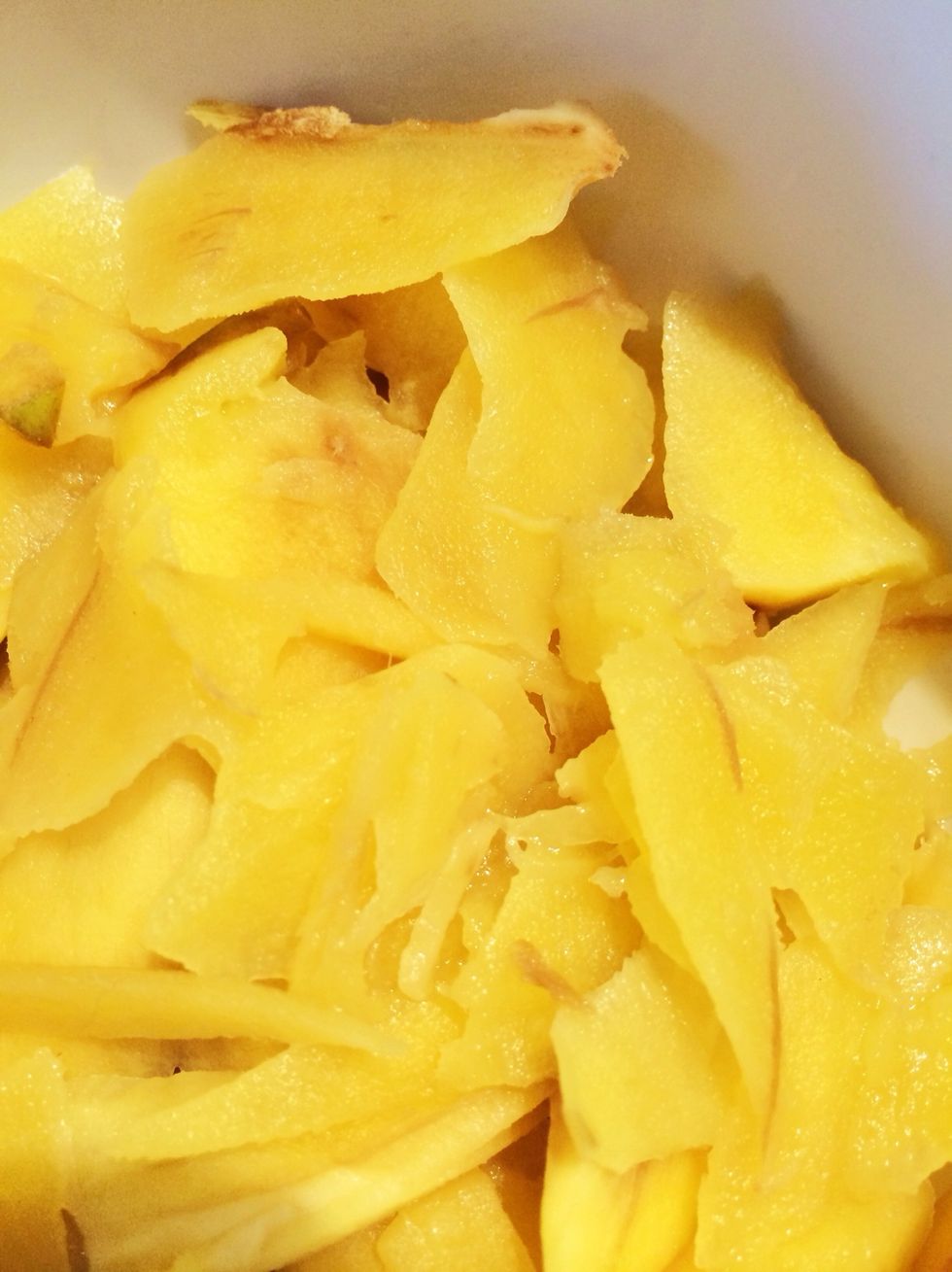 Cut the mangoes and scoop out the flesh. Avoid the skin but no harm done if a few bits slip in.
Add dessicated coconut , chillies, salt, asaefotida and the mustard seeds into a blender jar. Add a bit of water and blend to a fine paste.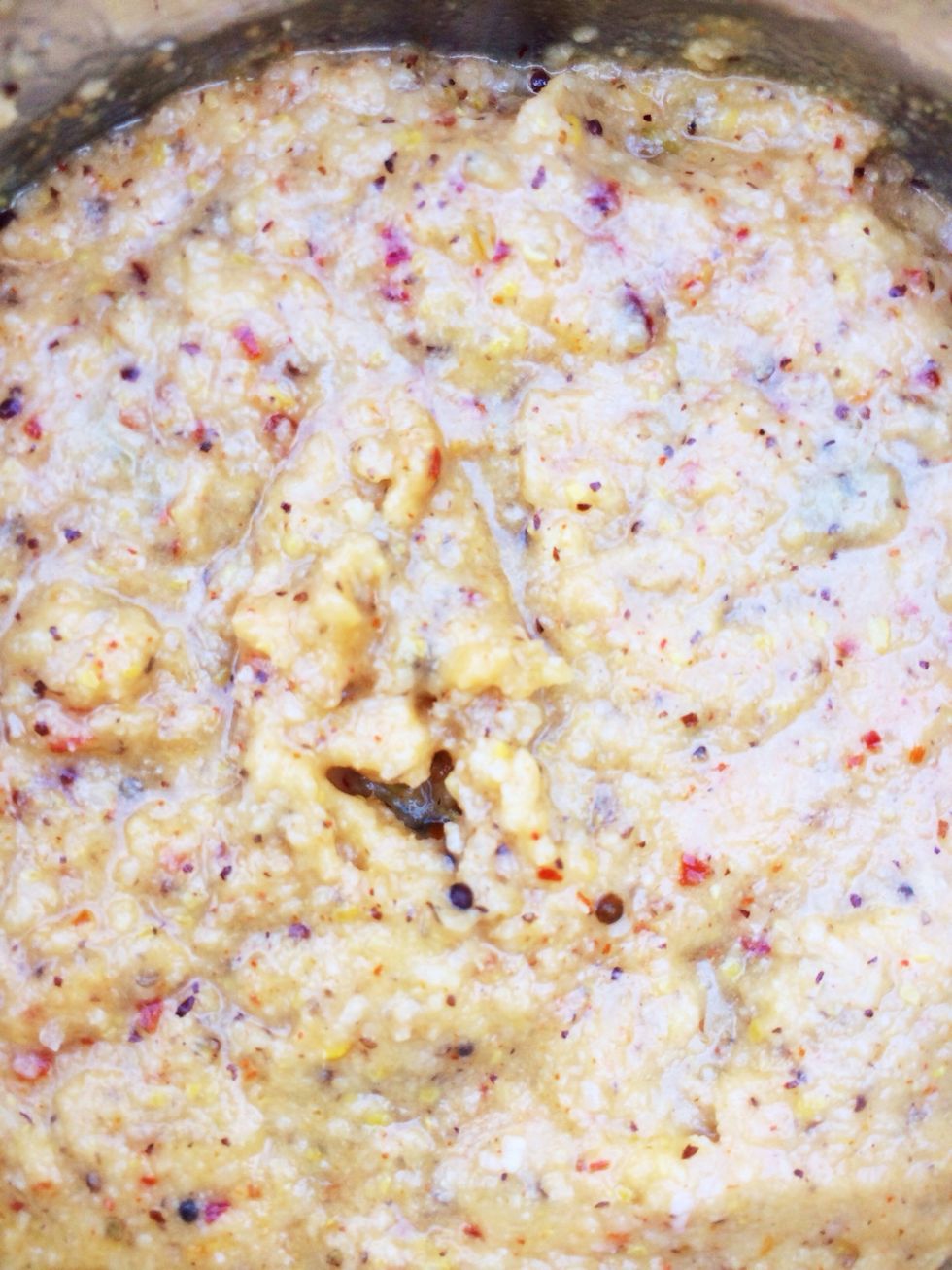 If the mixture is too dry add a bit of water and mix. The chutney is ready to serve. Adjust for salt as required. Enjoy...
1/4kg Raw mango
4.0 Dried red chillies
1/2tsp Salt
1.0Tbsp Mustard seeds
1.0pch Asaefotida
1/2c Grated coconut